An acapella app for PC gives singers and musicians easy and creative ways to generate Capella videos. But to be honest, there are not too many options out there for computers compared to Android or iPhone systems. While you can emulate your Android apps on Windows 11 with Windows Subsystem for Android, this is still a relatively new concept. In fact, most users are yet to install Windows 11 on their PCs. Therefore, the best option is to install a third-party emulator program to help you run an acapella app for computer from Android's Play Store. And that's what this guidepost will discuss today.
Part 1. 3 suggested methods to use Acapella app for PC (Windows & Mac)
In this section, you'll get up to speed with three Android emulators for PC to help you install a free acapella maker from Play Store. Let's get started!
NoxPlayer is a powerful Android emulator that runs smoothly on Windows 10/7/8. The program is free to install with no hidden charges or unnecessary subscriptions. Once installed on your computer, you can install almost any APK on PC and enjoy an Android experience on a bigger screen. For example, users can run high-end games like Asphalt 8 and Clash of Clans with no quality loss whatsoever. Even better, it supports direct downloads from the browser.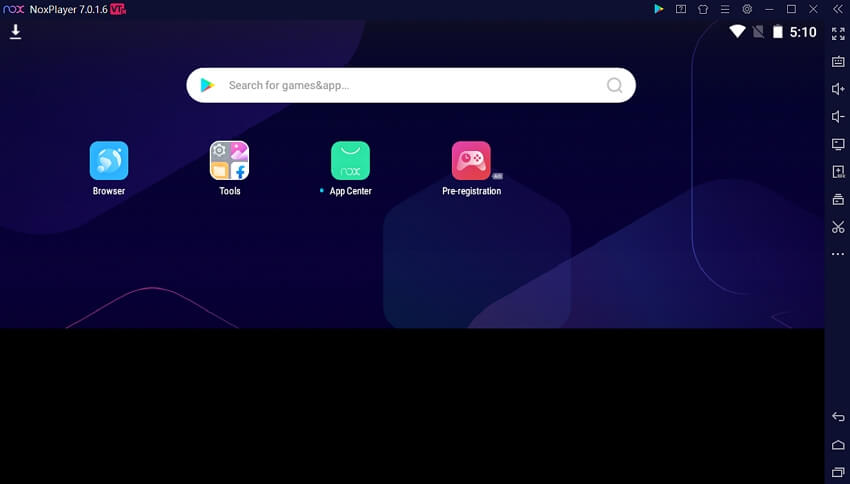 Below is how to get an acapella software for PC with Nox App Player:
Step 1: Download and install NoxPlayer on PC. Note that the installation package is a bit significant. So, you'll have to wait for a while.
Step 2: Once the installation process is successful, click Start to fire up the program.
Step 3: Then, open the Nox browser and search for the Android APK you want to install. Alternatively, click the Play Store icon to log into your Google Play account and search for an app.
Step 4: Lastly, open the acapella app for PC after installing it and generate your Capella videos. That was easy, right?
MEmu Emulator is another excellent Android emulator for PCs. It's an open-source program that doesn't require any signup or registration, just like NoxPlayer. MEmu allows users to run millions of Android apps on PC, thanks to its broad computer system configurations. If you're a gamer, you'll enjoy a smooth gaming experience with loads of useful functionalities like macro keys, customizable keymapping, operation recorder, and more. It's a 10/10 for MEmu Emulator.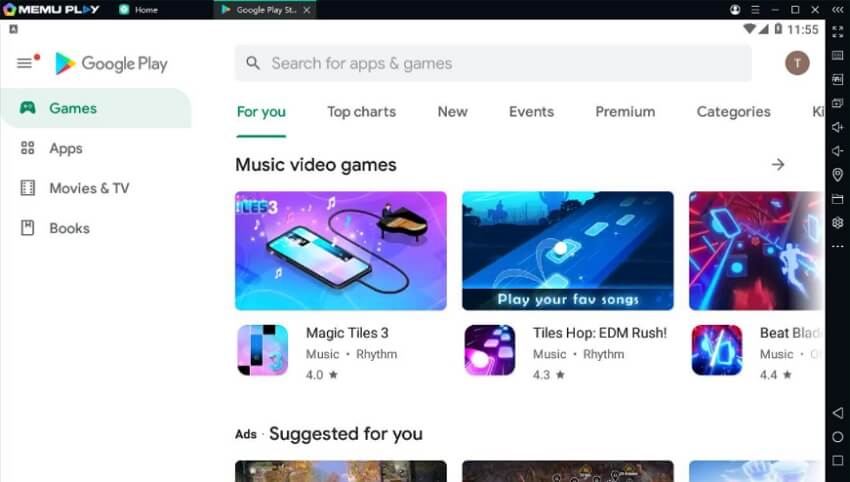 Apply these steps to install an Android acapella app on PC with MEmu Emulator:
Step 1: Download and install MEmu Emulator on your PC.
Step 2: Click Launch Now to run the software and search for the acapella app for PC you want to install. As expected, you can download an APK or install it directly from your Play Store account.
Step 3: After the Android app is installed successfully, launch it on MEmu Emulator and enjoy creating your acapella videos.
Some will say that we saved the best for the last. Well, that's because Bluestacks is arguably the most widely used Android emulator for PCs today. It's absolutely free to install and use, and the UI is self-explanatory. That said, Bluestacks allows you to play any Android game on PC quickly and smoothly. Here, users can directly install games from Play Store or download an APK from Chrome. Bluestacks also has multiple customizable keyboard shortcuts to make your gaming sessions a breeze. And, of course, no signup is needed.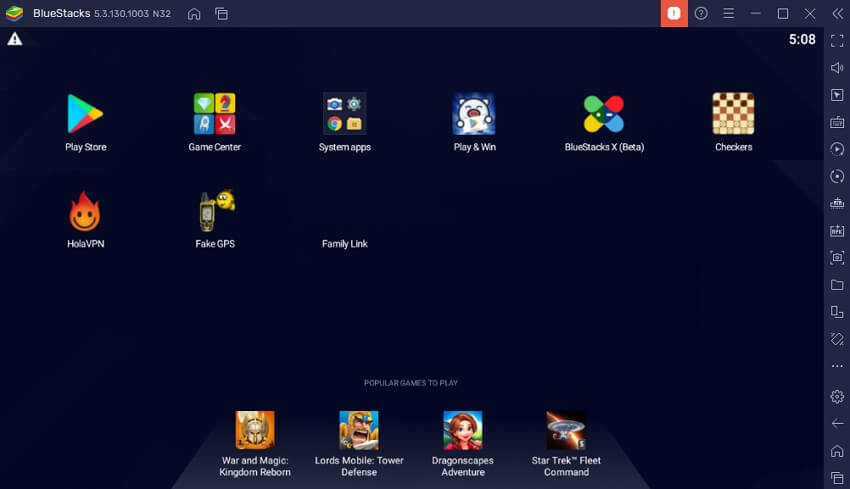 Follow these steps to run an Android APK on PC with Bluestacks:
Step 1: Download and install Bluestacks on your PC from the official website. The installation process can take a few seconds.
Step 2: Next, tap Play Store to log in and search for an Android acapella app for PC. Or, run the browser on Bluestacks and download an APK file.
Step 3: After installing the app, go to Bluestacks' home page and click it to run. Now create your acapella video and share it with friends and family.
Pro tip: Still confused about the best Android acapella app to install on PC? Please read our review about the 4 Best Acapella Apps for Android and choose one.
Part 2. Make acapella online on iPhone/Android/Mac/Windows/Linux
Up to this point, you shouldn't have any problems running any Android app on your PC. But as good as it sounds, there are several challenges. First, the Android emulators listed above come with significant installation packages. In other words, you'll have to free up enough storage space on your PC to install one of these programs. Also, you'll realize that the operation isn't that smooth, especially if you're not using a high-end PC.
So, to be safe, launch your web browser on mobile or computer and use Online UniConverter Acapella Creator to generate vocals or instrumentals. This acapella maker is easy and free to use. You don't even need to sign up anywhere or subscribe to anything to create vocals and instrumentals. This app supports all video and audio formats, including MP4, MOV, MTS, 3GP, MP3, FLAC, and more. And after extracting your vocal file, use the program to apply it as the background music of your recorded video.
Below is how to do acapella with Online UniConverter Vocal Remover:
Step 1: Launch the vocal remover and upload the file.
Run Online UniConverter Vocal Remover on your web browser and then drag and drop your video/audio file on the UI. Another way is to tap Choose Files to open a local video or audio file on the Vocal Remover tool.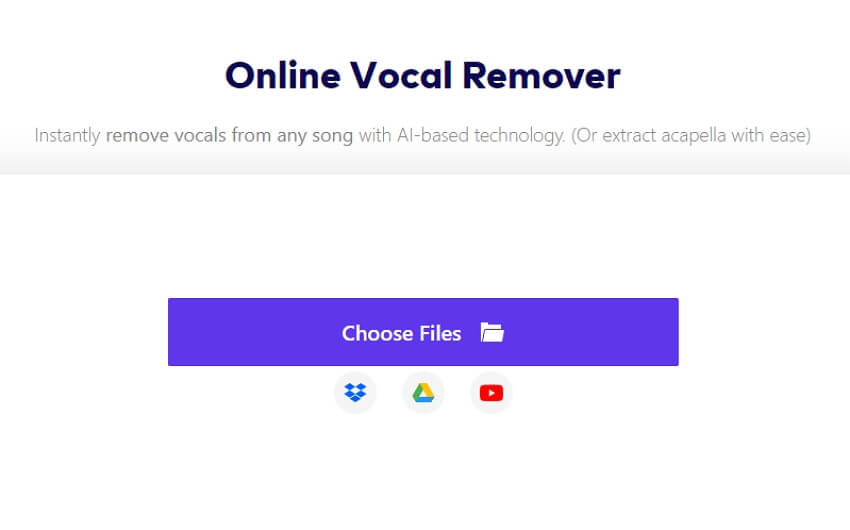 Step 2: Separate vocals from instrumentals.
Immediately after uploading your file, Online UniConverter will start separating vocals from instrumentals. The AI-powered system is fast and extracts audio with lossless quality.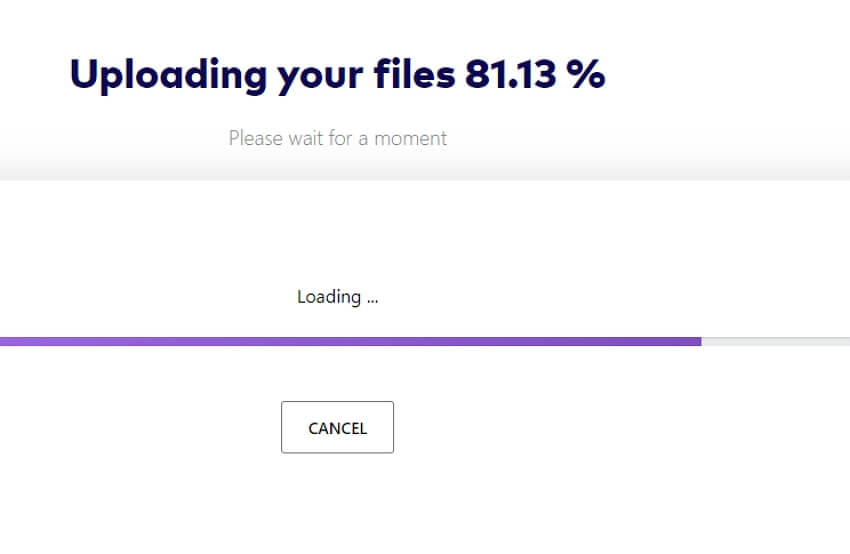 Step 3: Download your vocals and enjoy.
After extracting audio successfully, you'll see the Vocals and Instrumentals tracks with a Play icon beside each track. Click it to preview the audio before tapping Download to save it on your local storage. Enjoy!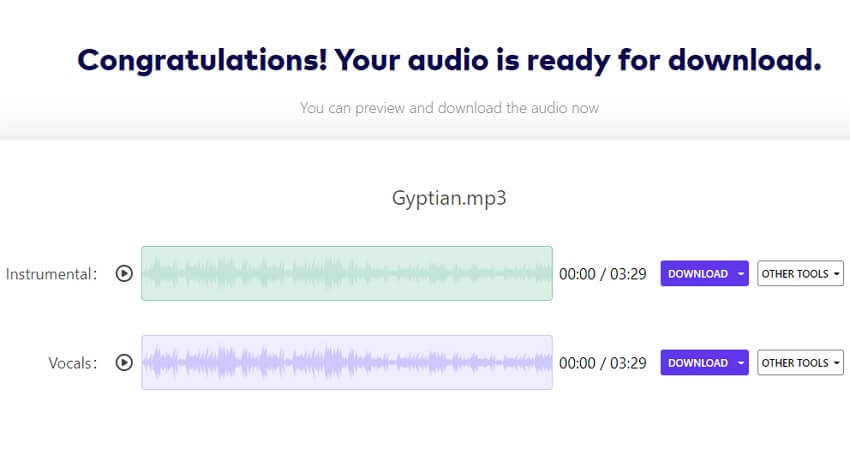 Another tip: After extracting your vocals online, use your phone's camera to record yourself singing along to the lyrics. Then, mute the video to remove the background audio before using Online UniConverter Video Muter to apply the downloaded vocal to the video's background.
Conclusion
There you go; that is how to make your own acapella on PC effortlessly. Just install one of the Android emulators above and get an acapella app for the job. But because the process might be sluggish, I recommend using the online acapella maker to create Acapella videos on any device. It's free, simple to use, and offers cross-platform compatibility. Either way, have fun!