People want the karaoke version of songs for different reasons. Some may wish to the karaoke version to sing at karaoke bars or in their homes with their family and friends on the karaoke machine just for entertainment. Others may enjoy it for weddings, song covers, meditation music, studying, or to sleep.
Whatever your reason is for wanting an MP3 karaoke version of your favorite song, this blog will help you out. You will be shown how to convert songs to karaoke using the best karaoke converters available online.
Part 1: [Easiest] one-click to convert MP3 to Karaoke via Online UniConverter
The first MP3 to Karaoke converter online we will be looking at is the Online UniConverter Vocal Remover. This tool helps you remove the vocals from your songs in one click, giving you an instant result of high quality. Furthermore, it is an online tool, so there is no need to download software to use it in extracting your MP3 Karaoke.
Why choose to use Online UniConverter Vocal Remover?
It is a reliable and professional tool. That is made possible through its powerful Artificial Intelligence technology, which understands music and separates vocals from songs.
Although it is a free tool, the speed is super fast. You can easily convert your MP3 to Karaoke in an one-click process.
It supports the conversion of audio file formats such as MP3, OGG, WAV, and M4A. Video files can be uploaded and processed in formats like MKV, MP4, and MOV.
Other exciting editing features are embedded in this MP3 to Karaoke Converter; they include audio conversion, trimming the audio to video conversion, and vice versa. Explore these audio editing options to make your karaoke more interesting.
The user interface is not filled with interrupting ads, unlike most free online editors.
Here is how to effectively convert a song to Karaoke online for free:
Step 1: Add Audio Files
Upload the audio MP3 you want to convert to Karaoke. The options to use for this are the "Choose Files" button and copy-paste URL options. UniConverter allows you to convert files of up to 100MB for free.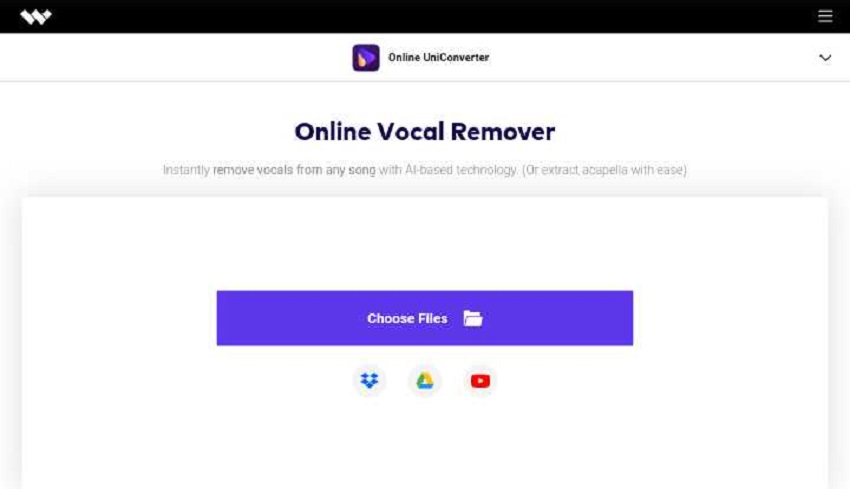 Step 2: Activate Vocal Remover
Remove the vocals from your MP3 using the automatic AI algorithm. Once your file is uploaded, this algorithm is activated, so all you need to do is wait a few seconds.
Step 3: Download Karaoke music
Preview the extracted karaoke music and if it sounds like what you want, download it for your personal use.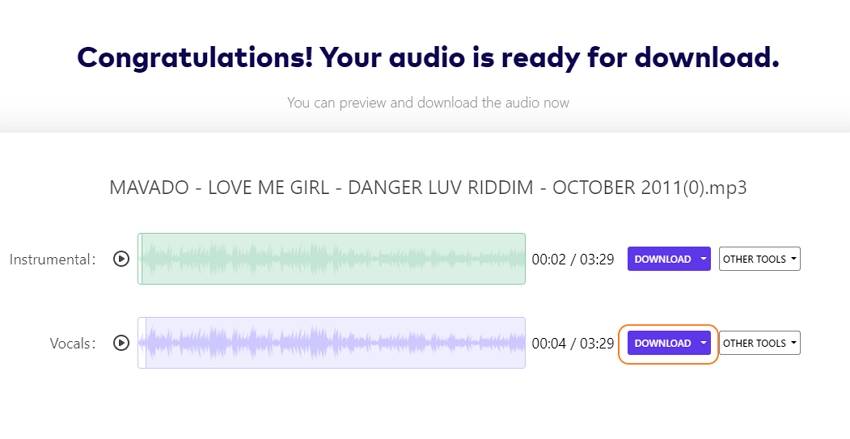 Part 2: 6 Other recommended Karaoke converters [online & software]
- Karaoke Converter Online
Songpeel is one of the best Karaoke converters, which makes it easy to convert songs to karaoke versions by even users that are not tech-savvy. It supports files with formats such as MP3, AAC, FLAC, WAV, and OGG. That makes it an ideal MP3 to Karaoke converter online. You can use the free version to convert files of up to 50MB in size. However, as great as the tool is, it only works well for songs with centered vocals.
If you must get the karaoke version of more complicated songs or mono-track songs, you need to purchase the advanced AI-based version of SongPeel.
The pricing for a single song conversion without signing up is $4.99; for five songs (multi-song), the price is $19.99, while the multi-song plus package (10 songs) goes for $29.99. When you pay for any packages, you get a 30-day money-back guarantee, which is excellent if you ask me.
Head on to SongPeel and convert your MP3 songs to Karaoke using these simple steps:
Upload your song under the "Browse Device" button.
Allow SongPeel to convert the song in less than two minutes.
Download your fresh karaoke music instantly.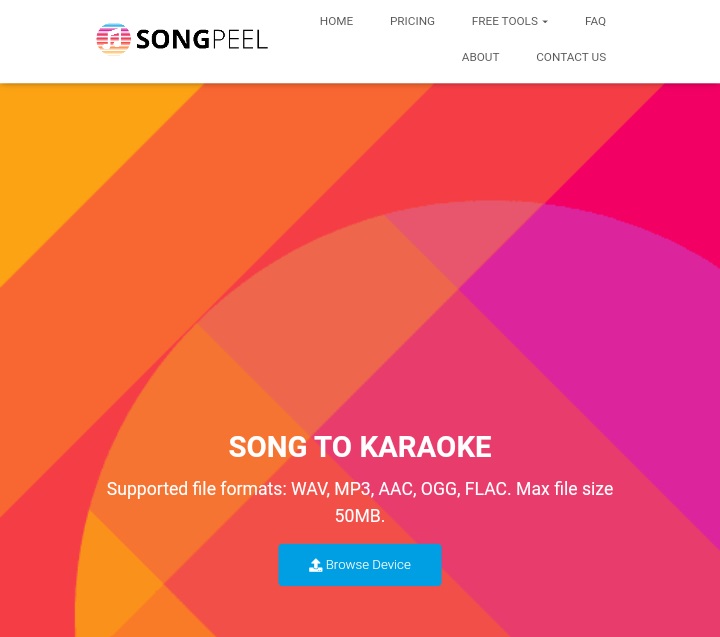 Create Karaoke from songs using the Conversion tool online. With this tool, you can extract vocals, leaving the piano, bass guitar, drums, and other instruments to form the karaoke version of the music. It works with AI intelligence to convert songs to karaoke in simple steps. This conversion tool may take some minutes to convert songs to karaoke, so you have to be patient when doing this conversion.
To use this karaoke conversion tool, you must paste the URL of the audio file you want to convert or upload it from your local device storage. Next, allow the tool to convert the MP3 karaoke, then download it to your device to listen as karaoke tracks or other entertainment purposes.
This tool supports the MP3 file format, so you do not have to worry about MP3 karaoke songs conversion. It also supports FLAC and WAV file formats.
This Conversion tool is free for your use, but you can donate to the creators to support their converters and new servers.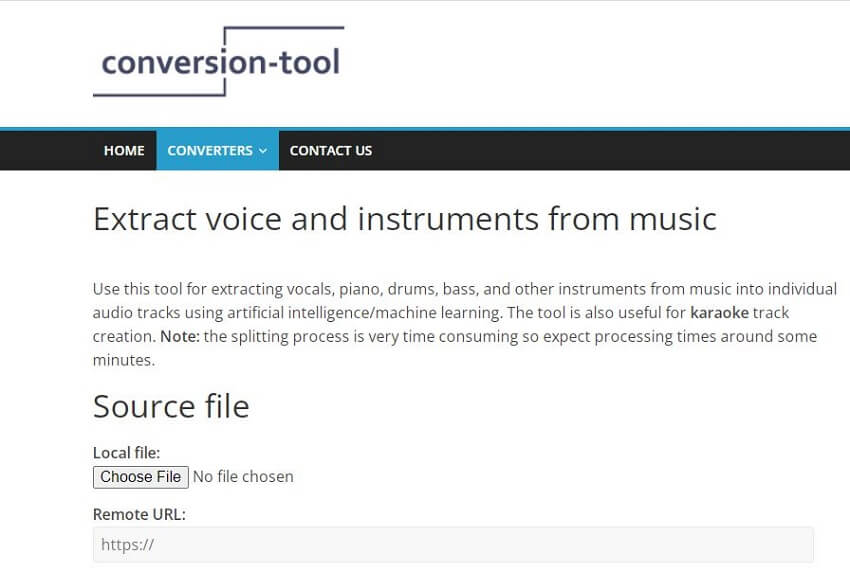 PhonicMind Karaoke Converter serves as a vocal remover in separating the drums, piano, and other instruments from the vocals of a song. Once the vocals are removed, you can use the karaoke version for your song covers, DJ mix, relaxation, personal performance, and other parties. The HiFi Artificial Intelligence embedded in PhonicMind makes it possible to take out the vocals from a song and leave you with the MP3 karaoke.
Get PhonicMind for both Android and iPhone on Google Playstore and App Store, respectively. Remix your MP4 file after removing the vocals from the audio song.
The basic package for the paid version of PhonicMind goes for $6.99 a month, while the pro-paid version goes for $9.99 per month. Note: The free online version of this tool is still available for your use, but it does not afford you the full features promised by the paid version.
To perform a vocal separation and karaoke creation on PhonicMind, all you need to do is upload the audio to the website, allow the site to separate the vocals from the instrumentals in one minute, and then save your song to your device storage for future use. At the end of the AI-powered stem conversion, you get four tracks divided into bass, vocals, drums, and other attaining instruments.
- Software Karaoke Converters:
Wavepad is an Android-supported and Windows-supported software that lets you edit audios in WAV (PCM and GSM), MP3, and AIFF formats. It is a professional tool that has full editing features you can trust to convert mp3 to karaoke. With this app, you can add effects and reduce the vocals to the bare minimum, leaving the instrumentals for your personal use. You can also amplify the value of the music without vocals on this app. The user interface is relatively easy to navigate to convert audio songs in a few minutes. Wavepad costs $60.00 as the basic plan, and this payment is one-time only. However, the free trial version will get you acquainted with the app before purchasing.
Once you download Wavepad Audio Editor on Google Playstore (for Android) or online (Windows desktop version), it is free to create the best MP3 karaoke.
Launch the app and click the"Effects"
Select "Voice".
From the menu, choose "Reduce Vocals".
Note that the original song you want to convert must be in stereo before reducing the vocals.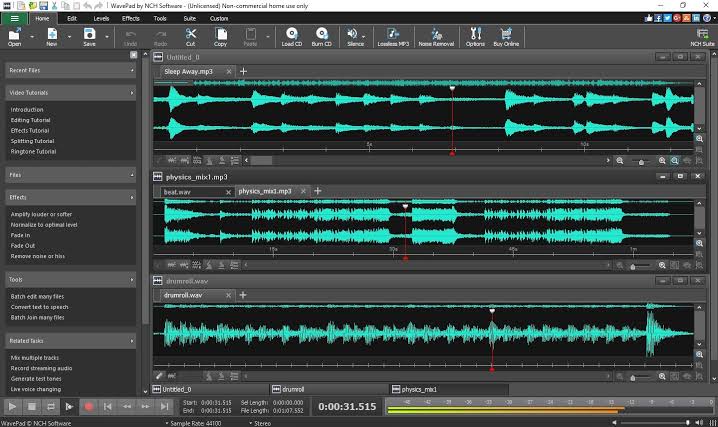 Adobe Audition is another recommended music to karaoke converter you can download for excellent results. This audio editor will help you with your music production with karaoke versions of songs. It also has other unique editing features to give your karaoke music an edge in a professional way. For example, you can mix sounds after removing the vocals, rearrange the audio, and add special effects with the instrumentals.
The single app plan COSTS $24.14 per month, and if you want to add another creative cloud app to the mix, Adobe Audition costs $60.94 per month.
Download Adobe Auditionand create MP3 Karaoke with these easy steps:
Create an MP3 Karaoke version with Adobe Audition by downloading and launching the app, and add the audio file you want to convert.
Click "Effects".
Go to the Center Channel Extractor part of the Filters.
You can either choose to remove the vocals or Karaoke directly. Since we extract the karaoke version, select that option and listen to the preview before saving the file with the name you want.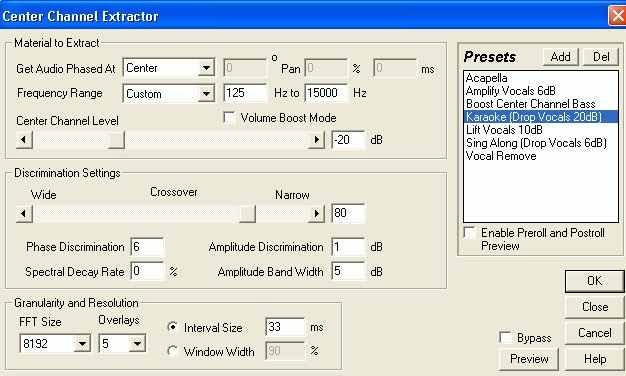 Kanto Syncro Karaoke creator is a tool you should try for both audio and video editing. With this app, you can adjust the MP3 sound you upload and customize the midi instruments, volume, key, and tempo. You can also merge the karaoke you create from your song with the midi of the music, giving you a different medley.
A free trial is available on Kanto Syncro editor, but you will need to purchase it for continuous use of the app. Different plans are available for the song to karaoke conversion: pay $39 per month to edit audio, $45 a month for video editing, $49.95 a month for Kanto Syncro, and simple vocal removal and audio mix; you can get it for $29.95 per month.
Kanto Editor supports Windows systems XP, Vista, 7, 8, 8.1, 10, and 11.
The app is easy to use, as you would find below:
Select the file you want to edit from the upper right corner of the app. Then, choose your file's output format.
Edit the tempo and volume as you wish before previewing the karaoke file.
Save the file under a new name.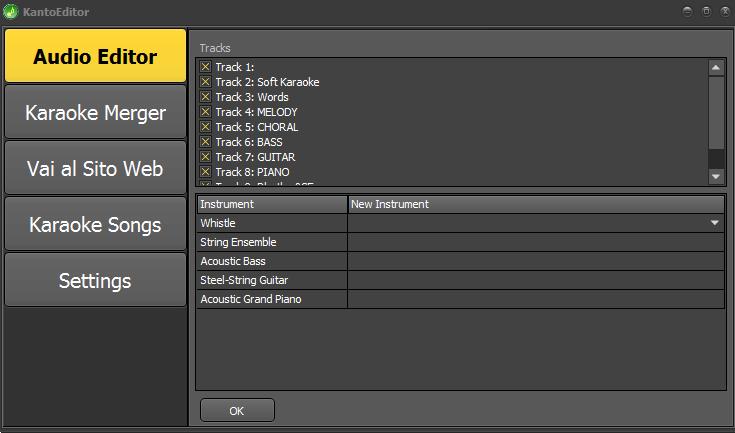 Part 3: Pro tips about converting MP3 to Karaoke
1. Create a lyric video (like MV in Karaoke hall):
Create an animated lyric video to add flare to your karaoke music version, especially when singing the karaoke at your party. You can add loops and flash to the lyrics on the screen so it doesn't look plain and boring. There are several good tools for creating a lyric video, but we recommend the UniConverter Audio to Video online tool.
2. Add subtitle:
Subtitles make videos and audio easier to comprehend, especially for those who may not get the accent of what is being said. Hence, if you want your work to be more accessible to a wider foreign audience, subtitles are the way to go. Add subtitles to your videos with a suitable subtitle editor you can trust. A tool like Wondershare UniConverter desktop is an excellent place to import and edit subtitles on your videos or audios. You can use the subtitle editor feature on the software to adjust the position, font size, transparency, and color of subtitle texts.
3. Convert the video into the right format (like WAV, MP4, etc.):
Convert your videos to the proper format using any video to an audio editor that works effectively. Use a reliable MP3 to Karaoke converter in this blog, but the file format is not the same as the format of the video or audio you wish to convert. So instead, use the powerful online video converter to convert your videos from one format to the other.
Conclusion
The best karaoke converters are easy to find if you have the proper guideline. This blog is the appropriate guideline to get MP3 to karaoke converter online. With these tools, you can convert any music to karaoke and use the instrumentals to make your music covers, mix instrumentals, and create relaxation music. Enjoy!