When a big occasion is on the horizon, it's only logical to contract the services of a famous musician to liven up the event. But there's a problem. You may have to pay an arm and a leg for this. But come to think of it, do you really need one for simple occasions like anniversaries, weddings, birthdays, and so on. That's because you or any of your talented friends can get the job done efficiently. But first, you must download happy instrumental songs that you intend to play on your occasion. So, this article features free happy instrumental music for any use.
Part 1. 22 Great free happy instrumental music you must know
In this section, we'll list the best happy instrumental songs for a birthday, anniversary, Christmas, or casual use. Let's get started!
- Happy instrumental music for birthday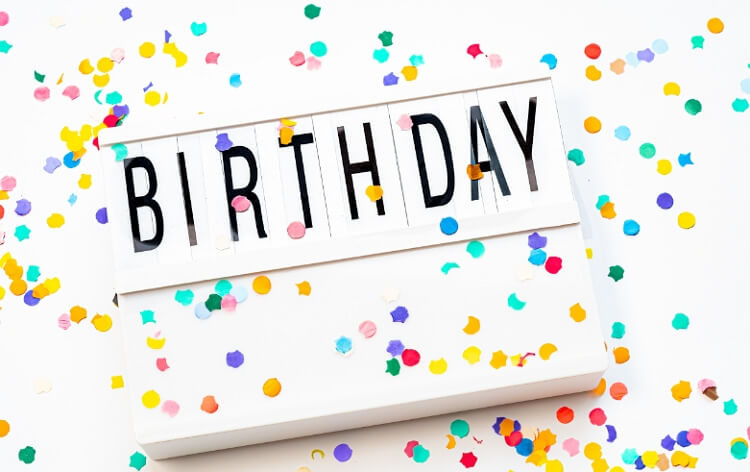 1. Happy Birthday to You – Lords of Beats
"Happy birthday to you" or simply "happy birthday" is a classic song used to celebrate birthdays. You can get its instrumental version by Lords of Beats on SoundCloud and use it to celebrate the birthday of your little one. Playing this song will definitely set the mood for everyone to sing the "happy birthday to you" lyrics.
2. Birthday – Migos
Sometimes a birthday song doesn't have to be the good old "happy birthday" chorus. This is especially true for adults who may have sung the song many times already. In that case, you can download "Birthday" by Migos and sing along to the "Ay, who birthday?" chorus. This birthday anthem should be perfect for drawing attention to yourself during that wild night out.
3. It's My Party – Lesley Gore
Sometimes you need to remind the attendees that you're the guest of honor, and all attention should be on you. Well, this classical song by Lesley Gore will help you achieve that easily. In this song, Lesley reminds you that the birthday is yours and you should do whatever pleases you. But, oh, it's my party, and I'll cry if I want to!
4. Happy Birthday – Steve Wonder
Released in 1980 as part of Steve Wonder's Hotter than July album, this birthday song was initially dedicated to Martin Luther King Jr. Steve Wonder's idea was to make Martin Luther's birthday be a national holiday. And it worked, to some extent!
5. In Da Club – 50 Cent
There is no denying that this 2003 hit song is commonplace at most party floors. This is even though 50 Cent didn't actually intend it to be a birthday song. Everybody will be like, "go shawty, it's your birthday."
- Happy instrumental music for Anniversary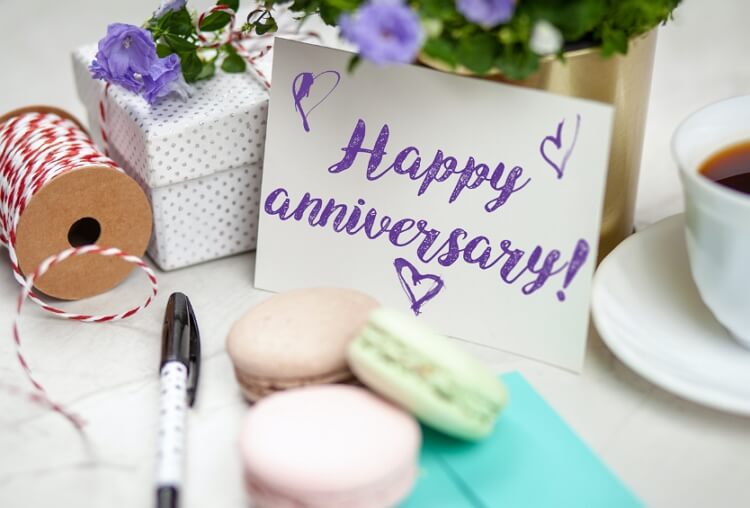 1. Anniversary – Tony Toni Tone
Is it your first, second, third, or even 50th anniversary? This instrumental song will set the mood on that quiet night out. It's a smooth R&B tune from the early 90s that will have you and your love dancing and laughing together. You can even add the chorus "it's our anniversary" to make the date more memorable.
2. Forever and for Always – Shania Twain
This tune by Canadian pop star Shania Twain is one of the most famous love songs ever. You and your lifelong partner can sing along to the sweet lyrics of this song and put a smile on each other's faces. Country fan or not, you'll love it.
3. All of You – John Legend
"Cause all of me, loves all of you." Should I continue? This sweet song by the legendary John Legend celebrates unconditional love and commitment. The music will definitely pull the right heartstrings to keep your relationship running like a well-oiled machine.
4. Best is Yet to Come – Frank Sinatra
When you want to celebrate an anniversary with a bit of class, this happy anniversary song funny by "Ol Blue Eyes" himself has you covered. This song is perfect for your first wedding anniversary to give your loved one a stylish celebration. Best is yet to come, and babe, won't that be fine?
5. Wonderwall – Oasis
This cult love song reminds you that life and relationships, for that matter, have lots of ups and downs. But in the end, lovers must make it together. So I find it perfect for creating a love slideshow, depicting your journey from your days in college to the current state of affairs.
- Happy instrumental music for Christmas Day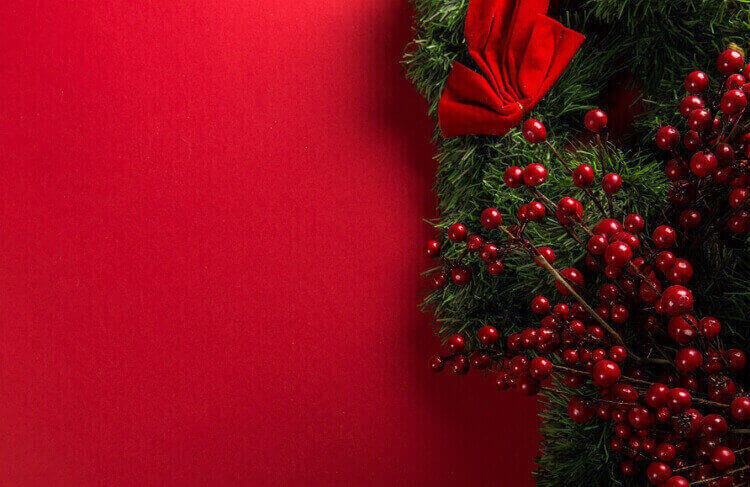 1. Jingle Bells – James Lord Pierpont
Almost all kids out there know the tune of this Christmas music. Originally created by James Lord Pierpont in the 1850s, this song was intended for Thanksgiving. Later, multiple artists recorded this Christmas carol, including Frank Sinatra and Bing Crosby. Your kids will certainly love to sing along to this tune.
2. Holly Jolly Christmas – Decca Concert Orchestra
Holly Jolly Christmas is another Christmas carol that will set the mood for the big occasion. The song was initially written by Johnny Marks and performed by a host of other artists, including Burl Ives and Decca Concert Orchestra. Interestingly, Johnny Marks is also the author of other famous Christmas tunes like Run Rudolph Run.
3. Wonderful Christmas Time – Paul McCartney
Wonderful Christmas Time is a Christmas song written by an English musician called Paul McCartney. In this song, McCartney narrates his wonderful experience and feelings during the most anticipated time of the year. You can get many instrumental versions of this song on Spotify.
4. When a Child is Born – Johnny Mathis
When a Child is Born is a soothing Christmas song done in 1976 by Johnny Mathis. Although this timely ballad is mainly associated with the festive season, parents and caretakers can also use it to celebrate the birthday of their little ones.
5. All I Want for Christmas Is You – Mariah Carey
Mariah Carey, an American songwriter and singer, has really done her part in the music industry. In 1994, she released this modern Christmas classic that continues to be a hit every festive season. As expected, this song is Mariah Carey's most prominent international hit yet.
- Happy instrumental music for Every Day!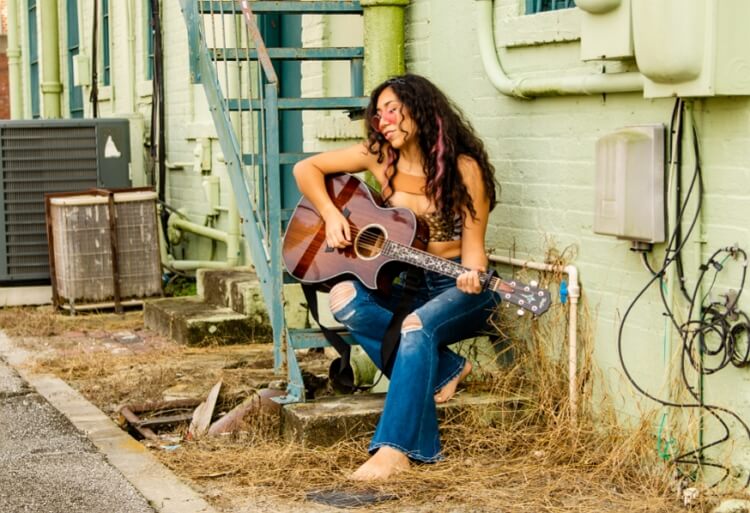 1. Green Onions – Booker T & The M.G's
Green Onions is an instrumental song recorded by Booker T & The M.G's in 1962. To date, this song is considered one of the most famous rock and soul instrumentals ever. Surprisingly, Booker T wrote this song when he was only 17.
2. Wipe Out – The Surfaris
Wipe Out is another classic instrumental from the 60s. It's a surf rock instrumental first recorded and performed by The Surfaris. After its release, this song featured in more than 20 surfing-related T.V. series and films. It topped charts in the U.K., US, Germany, and Canada.
3. Tequila – The Champs
Tequila is a 1958 rock and roll instrumental. The song was initially written by Chuck Rio and later recorded by The Champs. After its release, the song enjoyed wide popularity due to its inclusion in several movies, including Pee Wee's Big Adventure of 1985 and The Sandlot of 1993.
4. Rebel Rouser – Duane Eddie
Eddie was widely considered the "best instrumentalist ever" back in the day. Although things have changed since then, he still ranks among today's elites. According to Eddie, this rock and roll instrumental was inspired by an old folk song, "Who's Gonna Shoe Your Pretty Little Feet."
5. Howard Shore – Concerning Hobbits
If you're a movie buff, then you need little or even no introduction to The Lord of The Rings. This song featured in many scenes of the movie and was intended to evoke a feeling of peace. Put simply, it's an excellent masterpiece.
Part 2. What if the above happy instrumental music doesn't make your heart smile?
The above happy instrumental songs are my own suggestions. As such, you may fail to get the intended emotional response. But don't worry, you can still create an instrumental from your favorite tunes with Online UniConverter Vocal Remover. With this AI-powered website, you can easily separate vocals from instruments from media files like MP3, M4A, FLAC, MP4, MOV, VOB, and so on. Just upload your music file, and UniConverter will handle the rest.
Here is how to make an instrumental track with Online Vocal Remover:
Step 1: Upload your music file.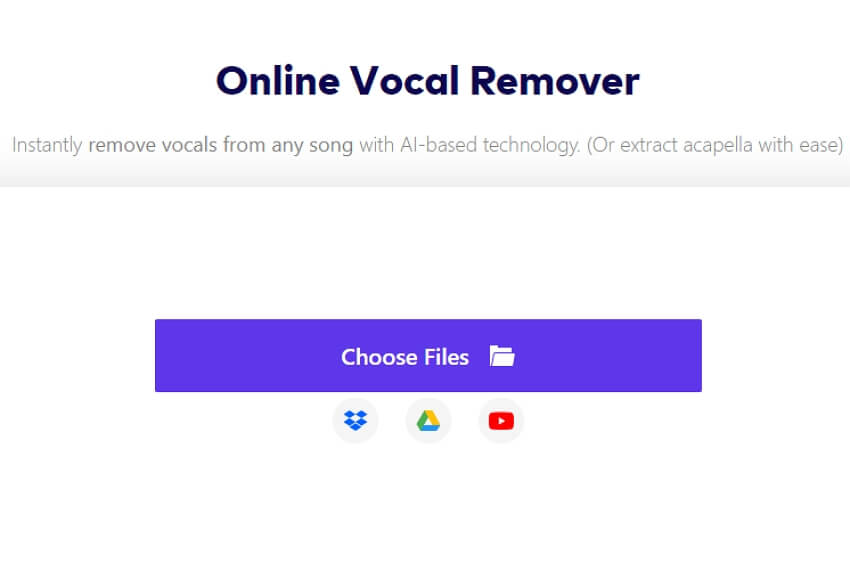 Launch Online UniConverter Vocal Remover on your PC or mobile web browser and then tap Choose Files to add a local song file. A much easier way is to drag-n-drop the music file on the Vocal Remover on your computer.
Step 2: Extract instrumentals from the song file.
Once you've successfully added a song file, UniConverter will automatically extract vocals and instrumentals. The process should be fast regardless of the file size.
Step 3: Download and save instrumentals.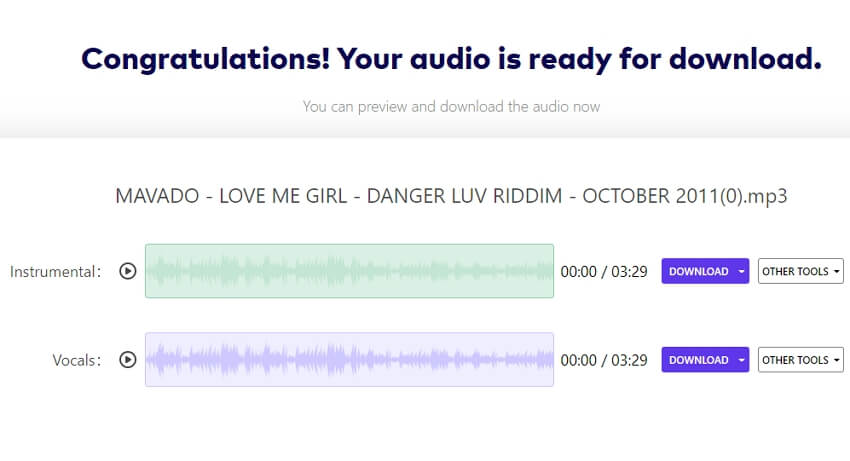 After the extraction process, click Download beside the Instrumental track to save it to your local storage. Now play the instrumental to your guest audience and enjoy.
Conclusion
Whether you're looking for happy instrumental songs for a wedding anniversary or birthday party, you'll find what you need on this listicle. But because music tastes are so diverse, you may need a handy tool like Online UniConverter Vocal Remover to get your desired instrumental songs. Apart from creating instrumentals, you can also edit songs by trimming, compressing, mixing, adding to videos, and so much more.