Photos are one of the best ways to keep our professional and family memories alive. In this digitalized world, people prefer to store their beautiful memories in photos to preserve and share them. However, sometimes an unwanted object or person is captured in a photo. This compromises the quality of an image and makes it unshareable.
Therefore, to eliminate this problem, intellectual developers created object-removing applications that professionally remove people from the background. One of the reliable tools for this issue is AniEraser. However, other object erasers will also be discussed in this article.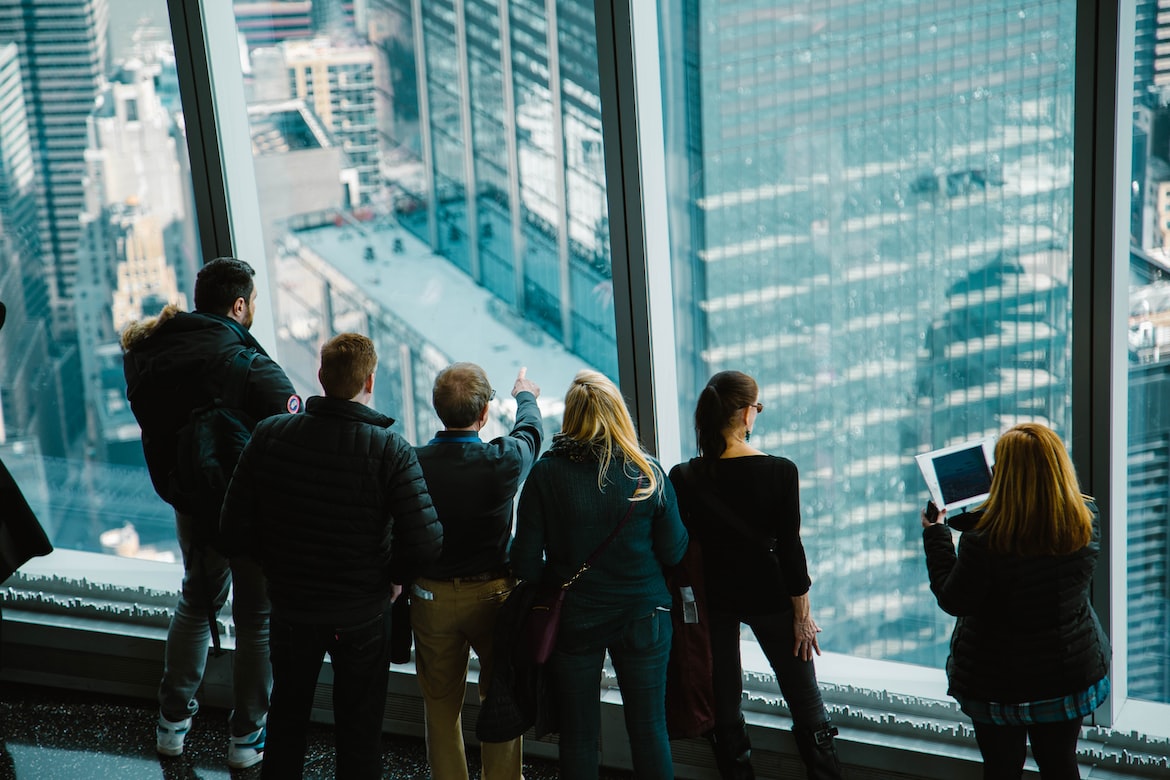 Way 1: The Best Background Person Remover - AniEraser
AniEraser is a highly recognized and reliable app to remove people from the background in any photo. As it is powered by artificial intelligence, it only removes particularly selected objects from a picture. Moreover, it can lead to desirable results with just a few clicks. The user interface of this tool is tidy and comprises delightful color combinations, so users mainly enjoy its usage.
Furthermore, no need to worry if you are new to this photo modification because this tool is easy to use, and its 1 license can be used on all three supported platforms. Removing people in the background is so simple that you can do this without mastering any skill. In short, it is a perfect tool to customize the look of photos by removing unwanted people and objects.
Supported Platforms
Windows, Mac, iOS, Online
Prevalent Key Features of AniEraser
This tool allows you to zoom in on the photos to mark unnecessary objects and people for precise removal.
It also helps in removing photo timestamps, logos, and shadows in a photo to avoid distractions. You can also remove text from images.
If you caught any acne on your face in a photo, this tool helps remove that spot with desirable outcomes.
How to Remove People From a Photo Background with AniEraser
Follow the simple instructions guided below to use the AniEraser tool on any of your devices without facing complications:
Step 1

Launch AniEraser and Import Photo

To get started, access AniEraser on your devices and launch it. From the tool's main interface, select "Upload/Image Object Remover" and select the image of your choice.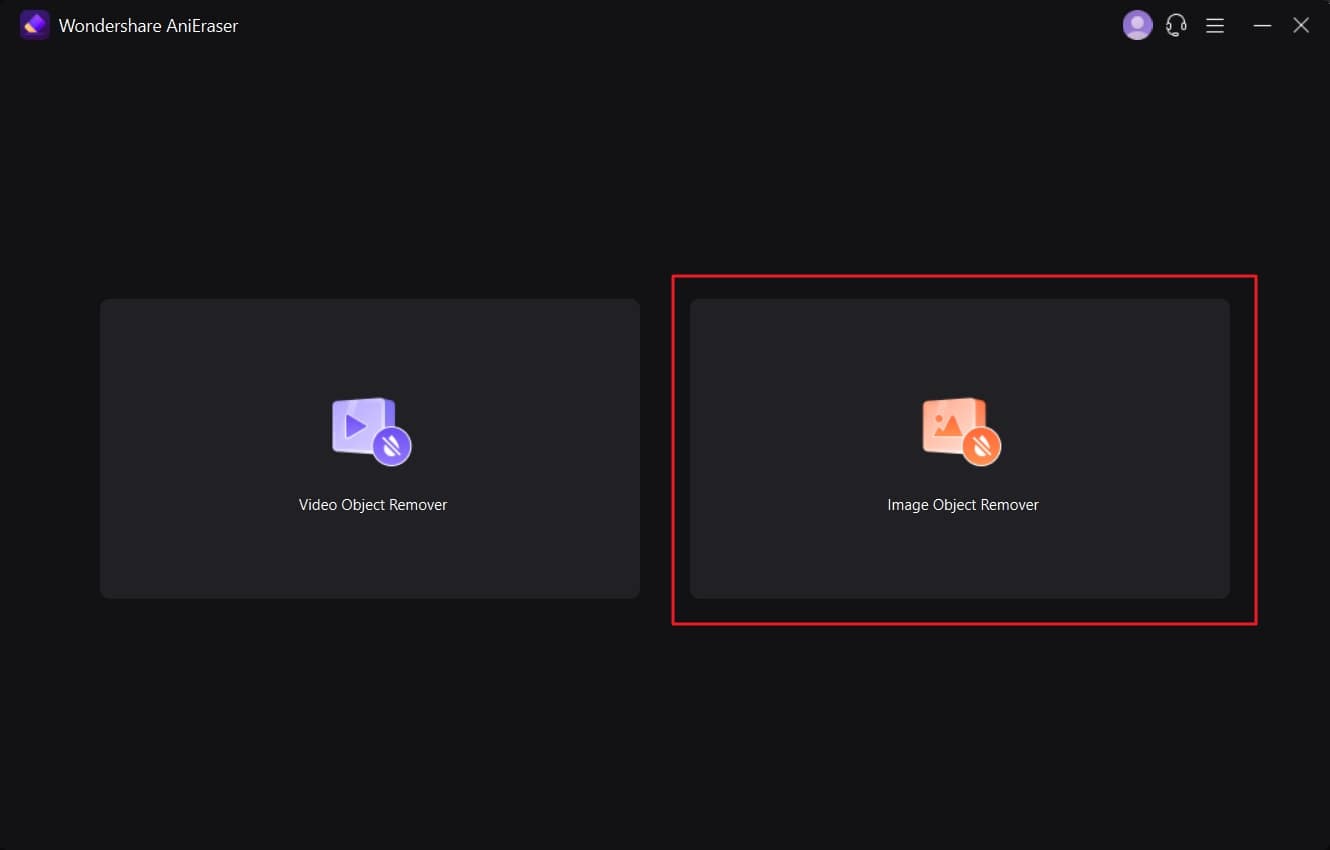 Step 2

Remove Unwanted People in a Photo

Once the photo is imported, highlight the people you wish to remove by adjusting the brush size and then click on "Erase/Remove Objects Now/Start All."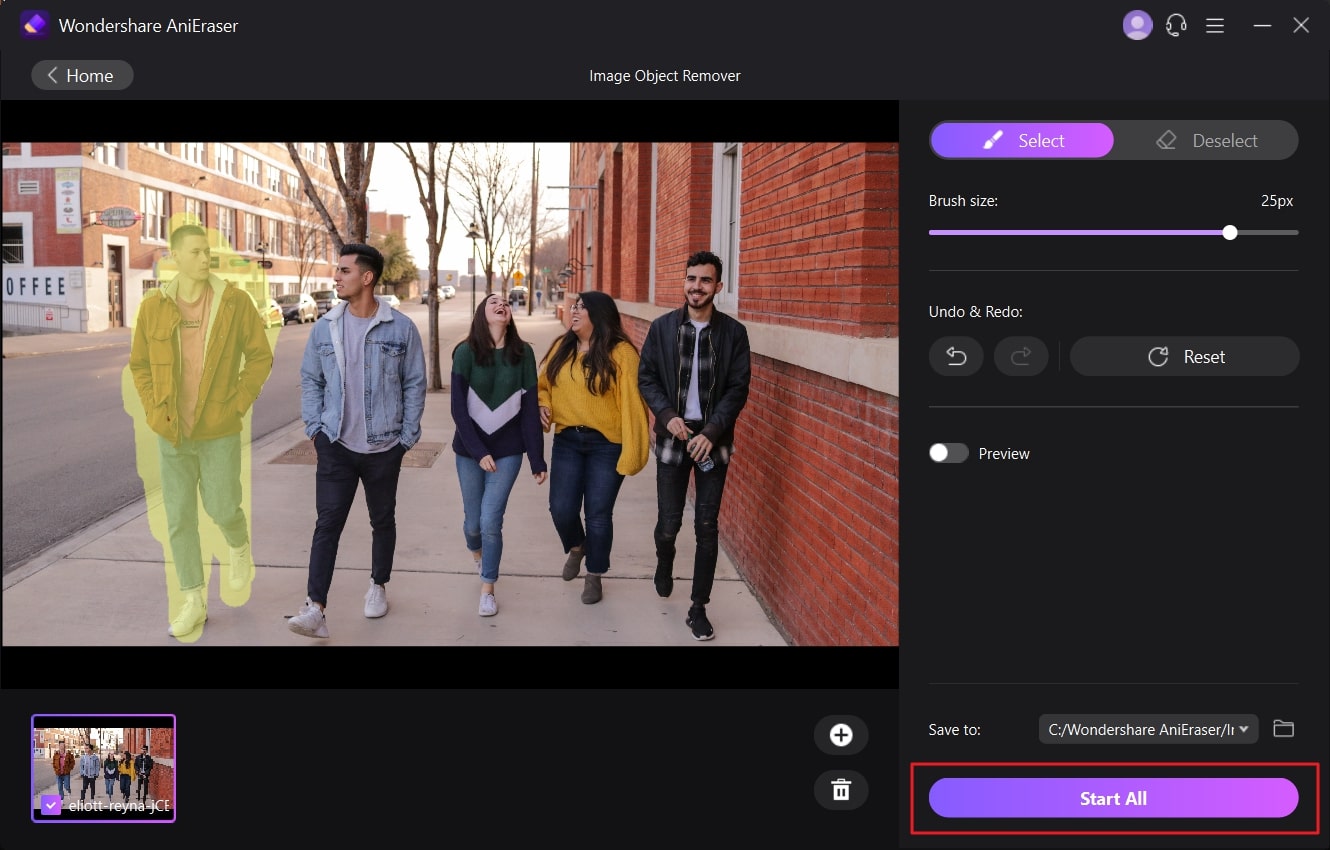 Step 3

Save the Photo without Unwanted People

If you are using iPhone, click "Next" and select "Save Image to Camera Roll." However, if you use the online version, click the "Download" button. The image will be saved automatically for the desktop after you press the "Start All" button.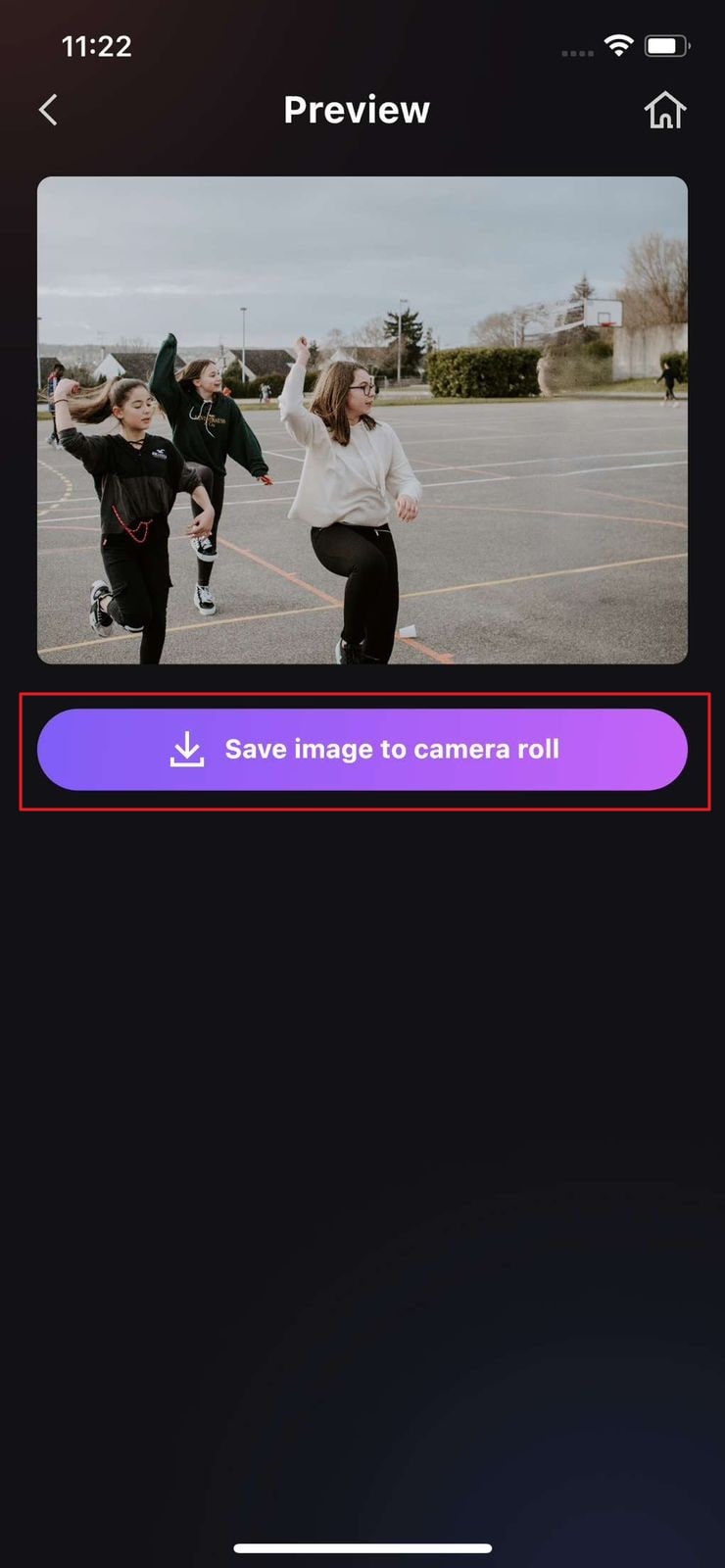 It is one of the most known platforms to implement all image modifications. This tool also comes in handy when you need to remove a background person from an image. With it, you cannot just customize your photos, but it can also be used for professional usage. It creates digitalized outlets for your business that attract more customers and helps grow the business.
Moreover, you can add multi-dimension bright colors to your photos to make them more interactive. If you are an Instagrammer, it can help you add scroll-stopping graphics to make pictures more personalized. Implementing your creativity to photos is also a very easy thing with Adobe Photoshop.
Supported Platforms
Elemental Key Features of Adobe Photoshop
Whether you wish to add sunny, stormy, or aesthetic starry sky in your photos, it can help with everything. Its Sky Replacement feature can help you replace a simple sky with an alluring one.
It has several built-in effects, like spray paint and ink wash, which can give a playful look to raw images. This tool also offers illustrative brushes to implement creativity.
Its Mask feature helps create pixel-perfect vector layers in photos to give them a more artistic look. You can do editing to get results that match your vision.
How To Remove Unwanted People in a Photo with Adobe Photoshop
If you are a beginner to Photoshop and don't know how to remove a person in the background, then follow the step-by-step guide provided below:
Step 1
Download Adobe Photoshop on your device and launch it. Now import the photo from which you wish to remove the unwanted person.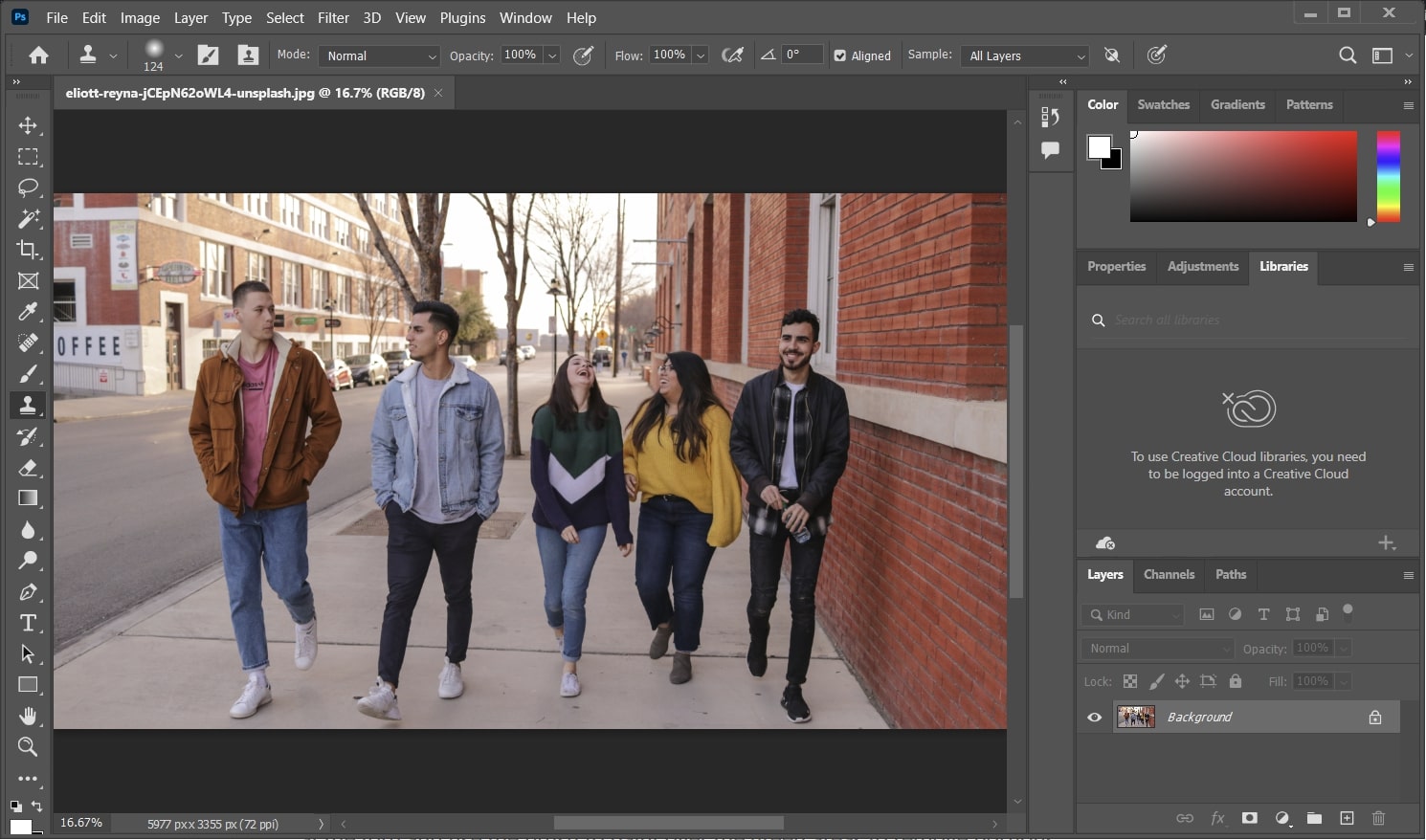 Step 2
After importing the image, select the "Quick Selection" tool and mark the person you want to remove. Following, right-click on the marked person and tap on "Content-Aware Fill" to fill in the section.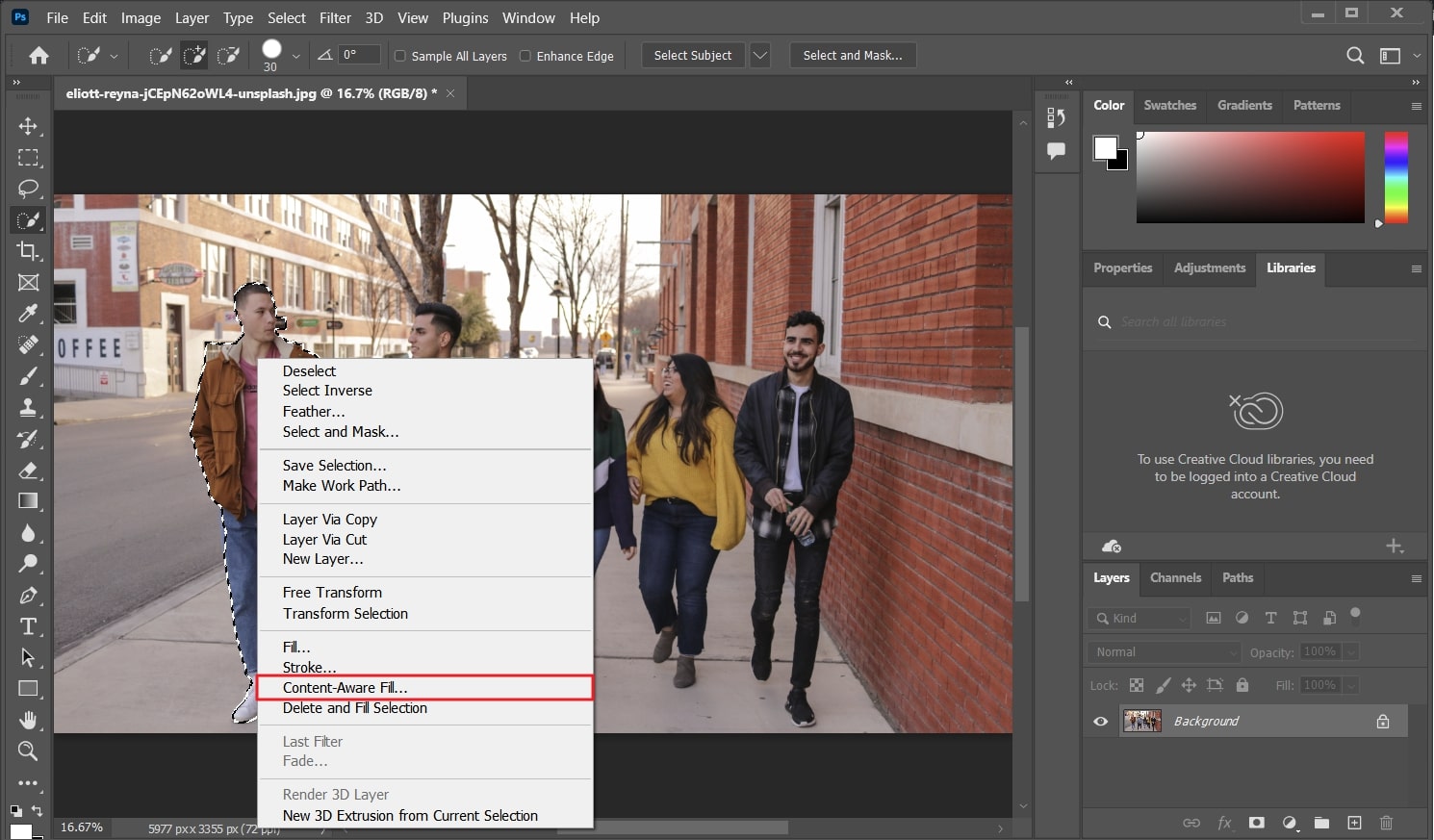 Step 3
Following this, click the "OK" button and save the images without any unnecessary person on your device.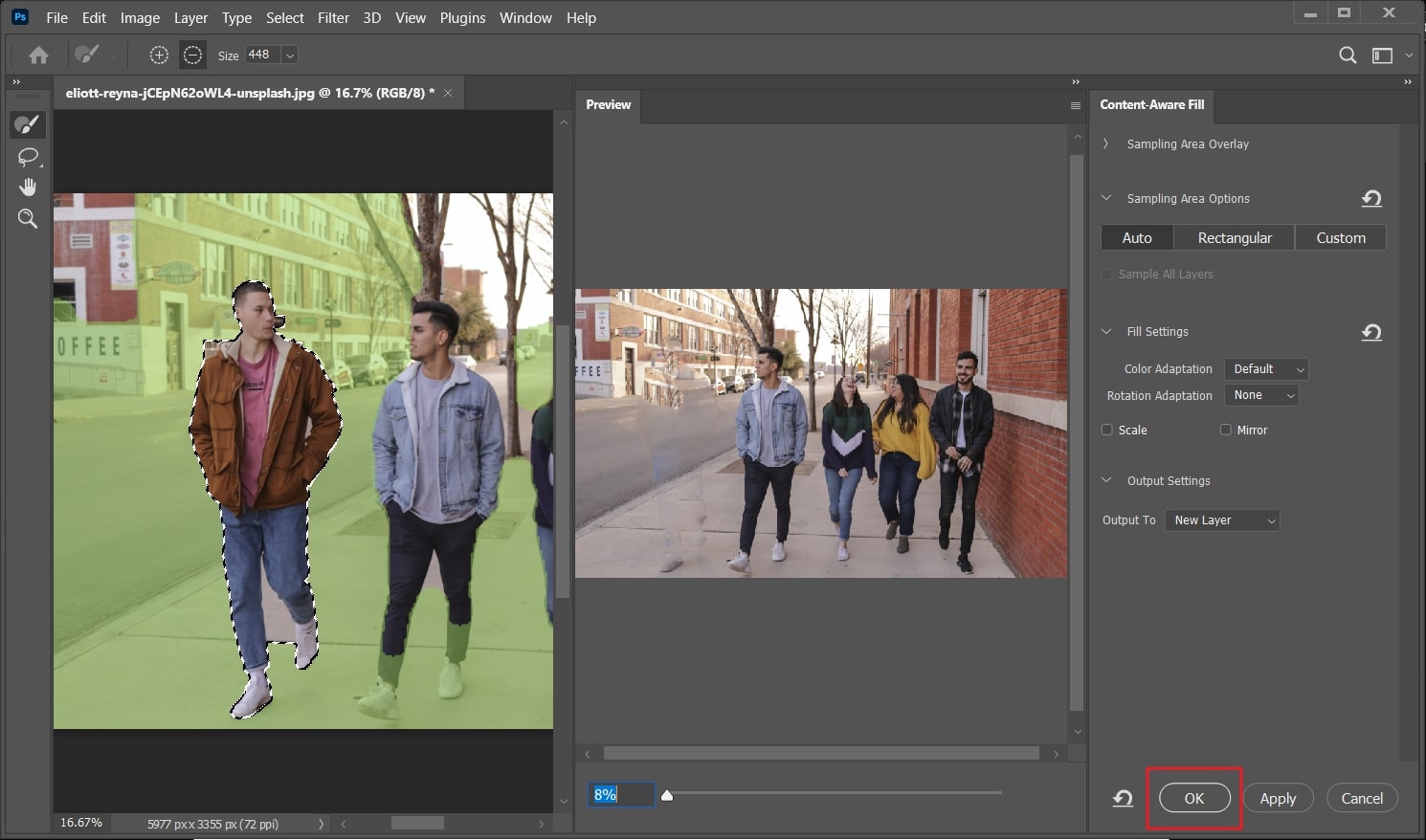 Way 3: Snapseed
Snapseed is an application that is commonly used to remove a person from the background in a photo. With it, you can correct the pose on the portrait in three different dimensions. Snapseed also lets you add more focus on the eye and helps get smoother skin in photos. Moreover, blending two photos is also a very entertaining process with it.
To make photos more classic, you can use its Noir effect. Furthermore, you can add text in photos in 38 predefined styles to make them more personalized. Its highly advanced algorithms help in bringing the surface structure of images magically.
Supported Platforms
Prominent Key Features of Snapseed
With Snapseed, you can crop the image to a standardized size or rotate it in different dimensions.
It helps in adding a subtle glow to images and bringing out the stunning look of photos with multiple exposures.
Adding adjustable frames, scratches, light leaks, and realistic grains is a very easy thing with this application.
Procedure to Remove People From Background in a Photo with Snapseed
Removing people from a background is quite straightforward with Snapseed if you follow the instructions mentioned in this section.
Step 1
Download Snapseed on your device from the Play Store or App Store and open it. From the main interface, tap on the "+" icon and select the photo of your choice.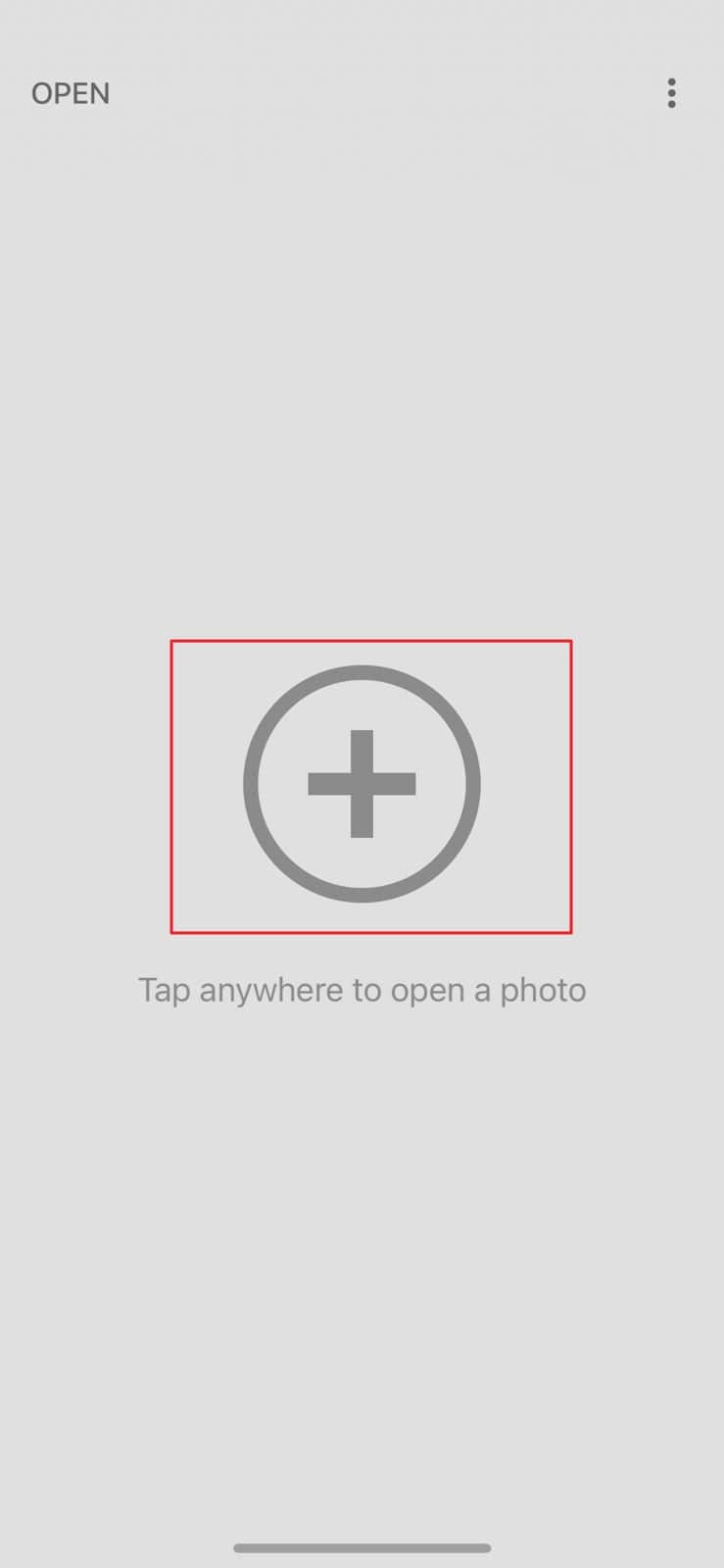 Step 2
Once the photo is added on Snapseed, select "Tools" from the bottom center of the screen and tap on the "Healing" icon. After this, highlight the people you want to remove and select "Tick."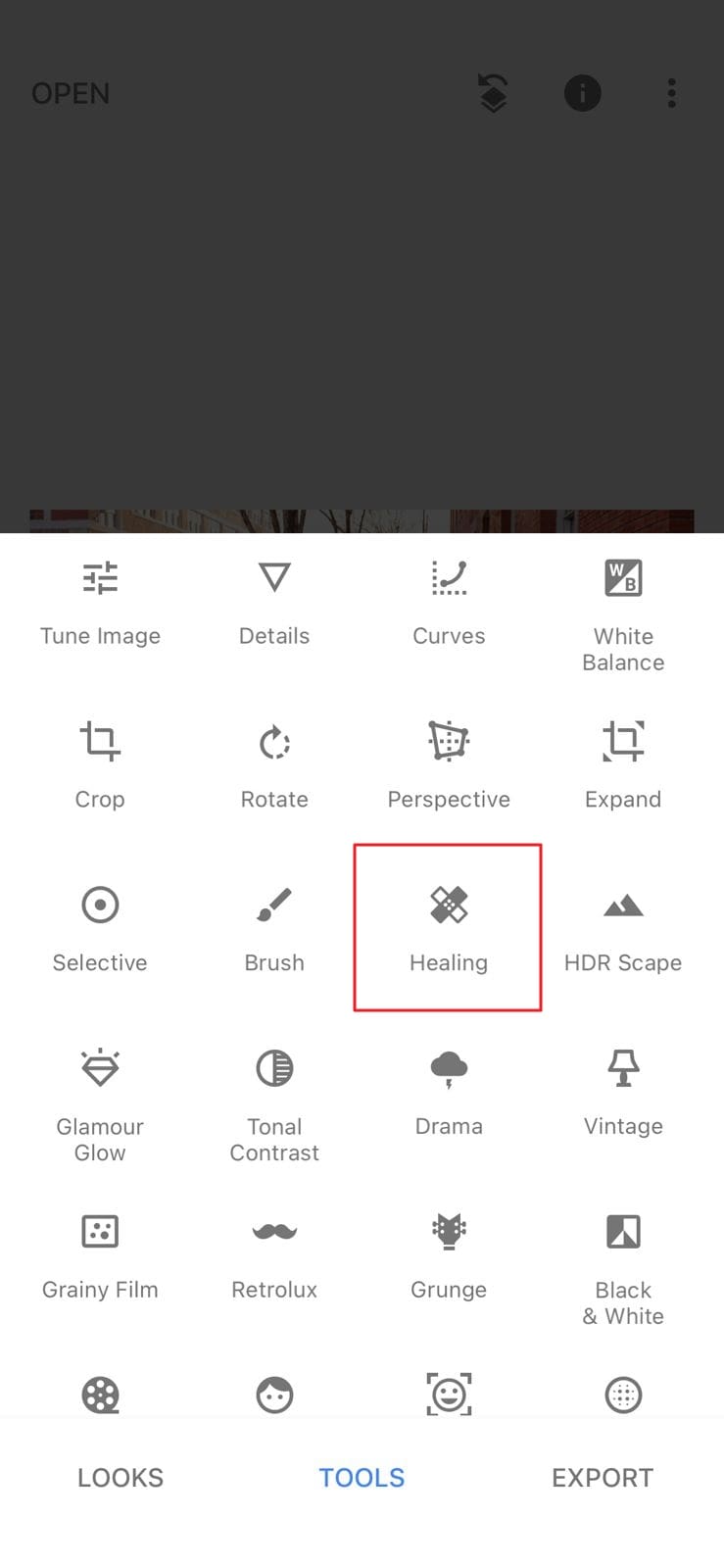 Step 3
Afterwards, tap on the "Export" button and select the "Save" option. Now your photo is saved on the device without any uninvited people.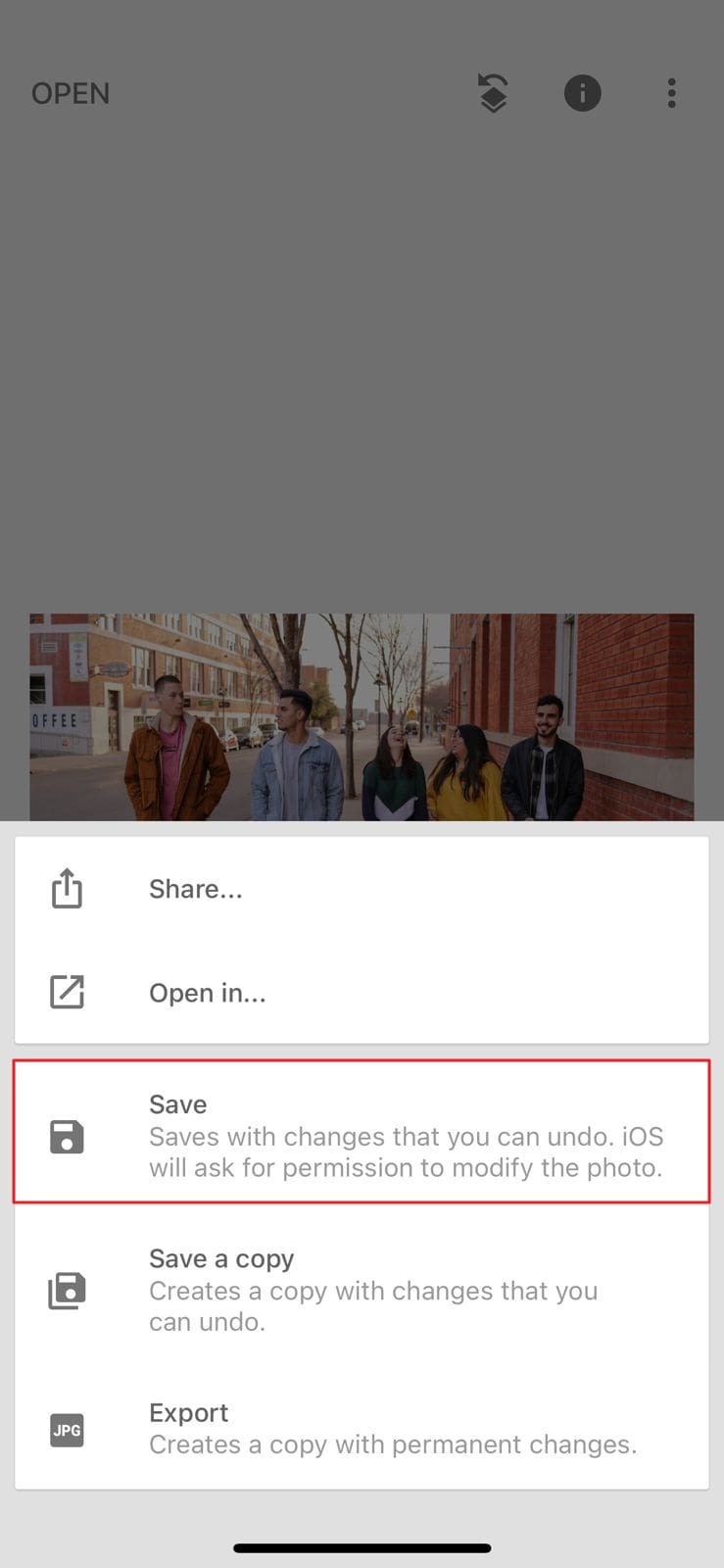 This application is famous for accomplishing tasks like removing background persons from images. As it is an easy-to-use app, thus you can use it even without any technical skill. Not only in removing unwanted people but also helps in adding more beautification to photos. It is a perfect solution for turning raw images into a masterpiece.
Moreover, the interface of YouCam Perfect is aesthetically pleasing, so you can have the best user experience with it. Recording and editing selfie videos are also very easy and fun things with this application.
Supported Platforms
Complementary Key features of YouCam Perfect
It helps create customized collages and photo frames, and you can also add astonishing effects and filters to photos with it.
There are several illustrative shapes and colors which you can add anywhere in the image to make it more attractive.
YouCam Perfect supports the feature of InstaFit, which can make your photos Insta-ready with a few clicks.
Guide To Remove Unwanted People From a Photo Background by Using YouCam Perfect
The steps of removing unwanted people from a photo using YouCam Perfect are almost the same on Android and iOS. Follow the instructions provided below to make the process easier:
Step 1
Install YouCam Perfect on your device and launch it to start the process. From the tool's interface, select the "Photo Edit" option and import the photo from which you wish to cut out the unwanted person.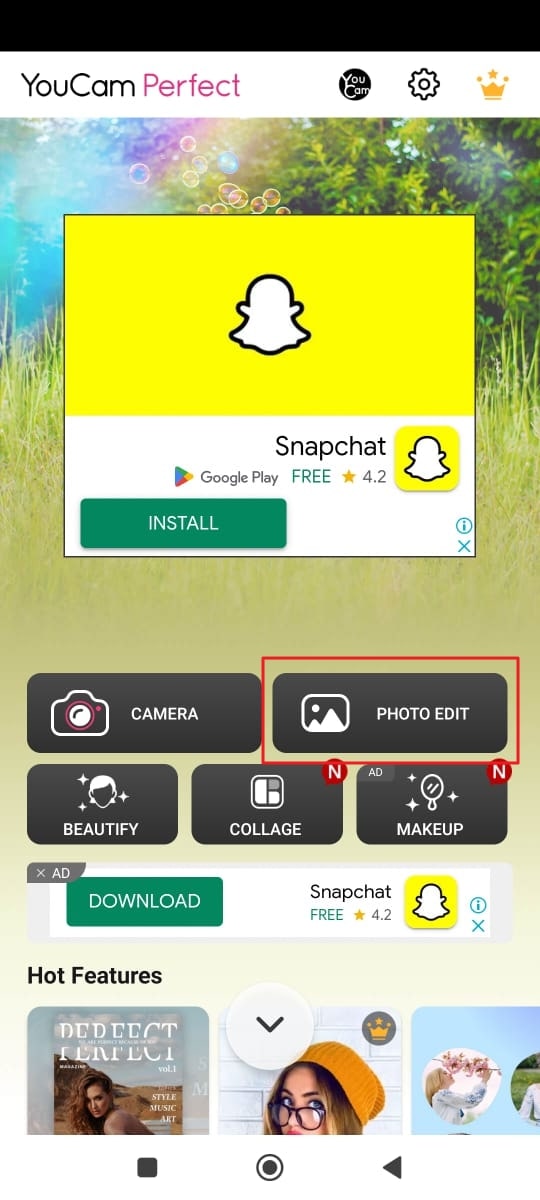 Step 2
From the next screen, tap "Tools" and select "Removal." Next, mark the person you want to remove from the person and tap on the "Apply" button to remove the person.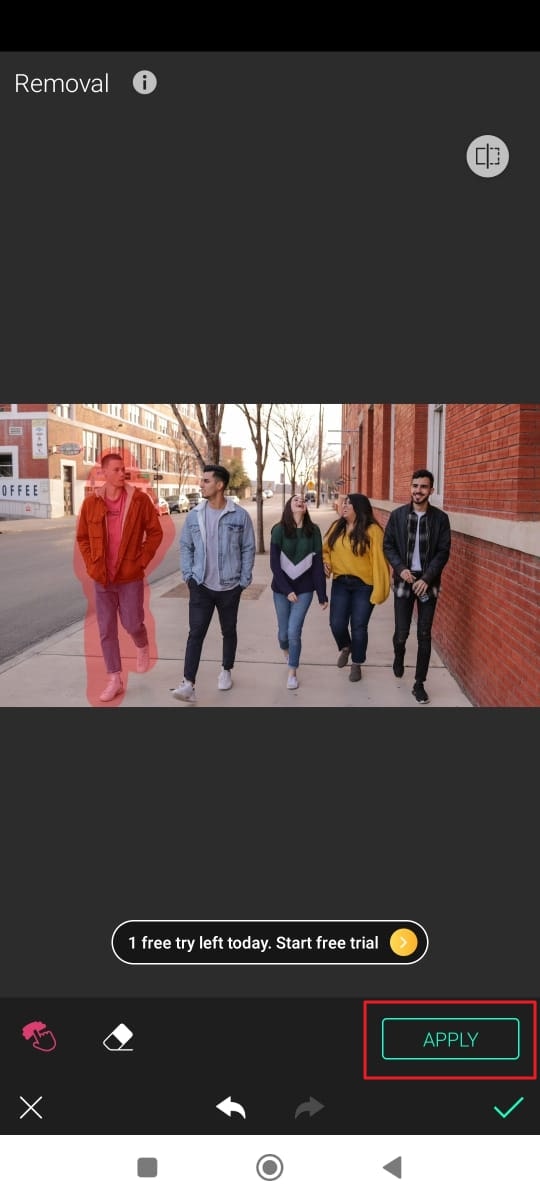 Step 3
Next, tap on the "Tick" icon and save your changes. To save the picture in your gallery, select the "Save" option from the top right corner of the screen.