Capturing unnecessary parts in images is common, but removing them can be challenging if you are not using a reliable tool. Some tools claim to be best when erasing part of an image online. However, not all of them can do this proficiently. For this reason, you need a tool that has good services.
In this article, we will discuss top-rated online tools which can help you erase unrequired parts of images. Moreover, by the end of this discussion, you will also know which tool is best for removing some parts of an image online.
Part 1: Top Online Solutions To Erase Part of Image Online
The internet is loaded with image object removal tools. However, all of them are not guaranteed to lead to the desired object. To save you from using unreliable tools to erase part of an image online, we will discuss some reputable tools here:
AniEraser holds its name higher in this list of best object removers online. With this top-rated tool, you can make the videos more customized without losing their quality and format. Other than this, erasing a part of an image online is also very easy. AniEraser has both offline and online versions, so you can use it as required.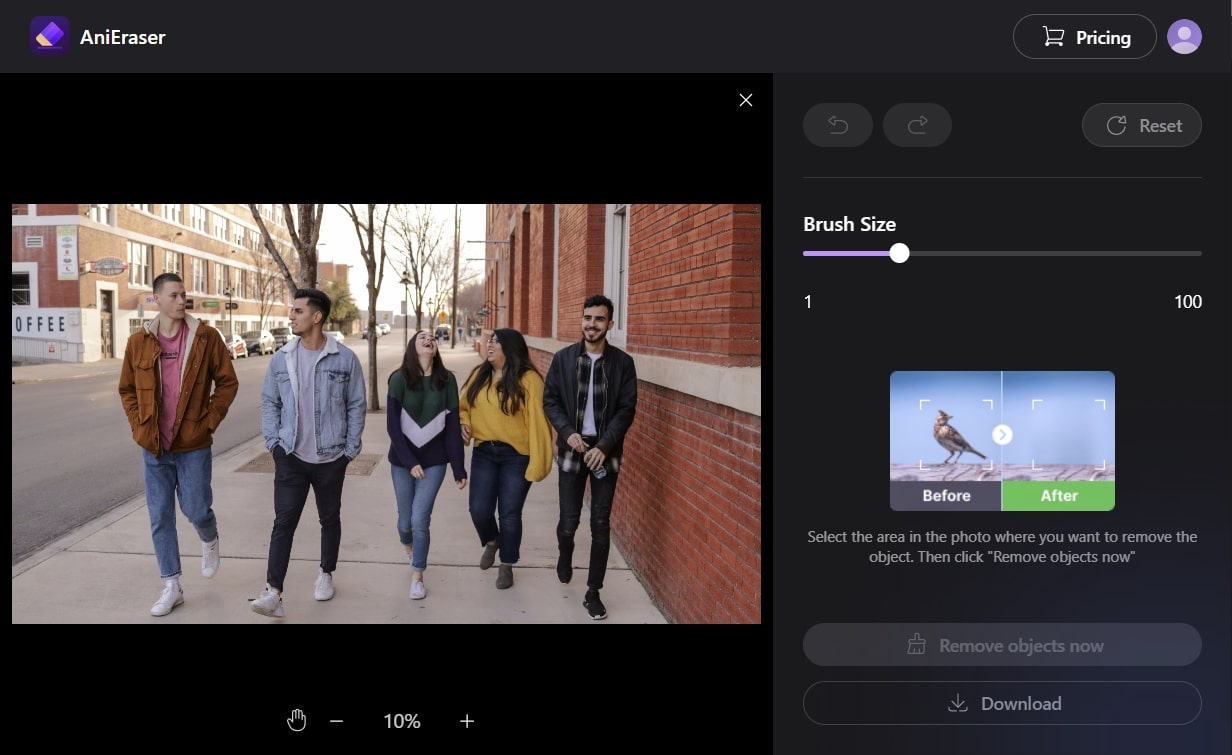 Key Features of AniEraser
AniEraser always provides the best facilities for users. Thus, when you buy one license of AniEraser, you can use it on Mac, Windows, iOS, and online platforms with ease.
It helps in removing irritating small objects like pimples, spots, and blemishes from the face in images to enhance beautification.
Not only objects, but you can also remove watermarks, logos, text, and persons in an image with this tool.
With this tool, you can erase part of the image online without facing any difficulty. With just a few clicks, you can get the desirable results in a clear manner. Whether you want to erase tourists or a tortoise from the photo, this tool can help with everything. Moreover, you can also remove the scars and acne on your face to enhance the attractiveness of the picture.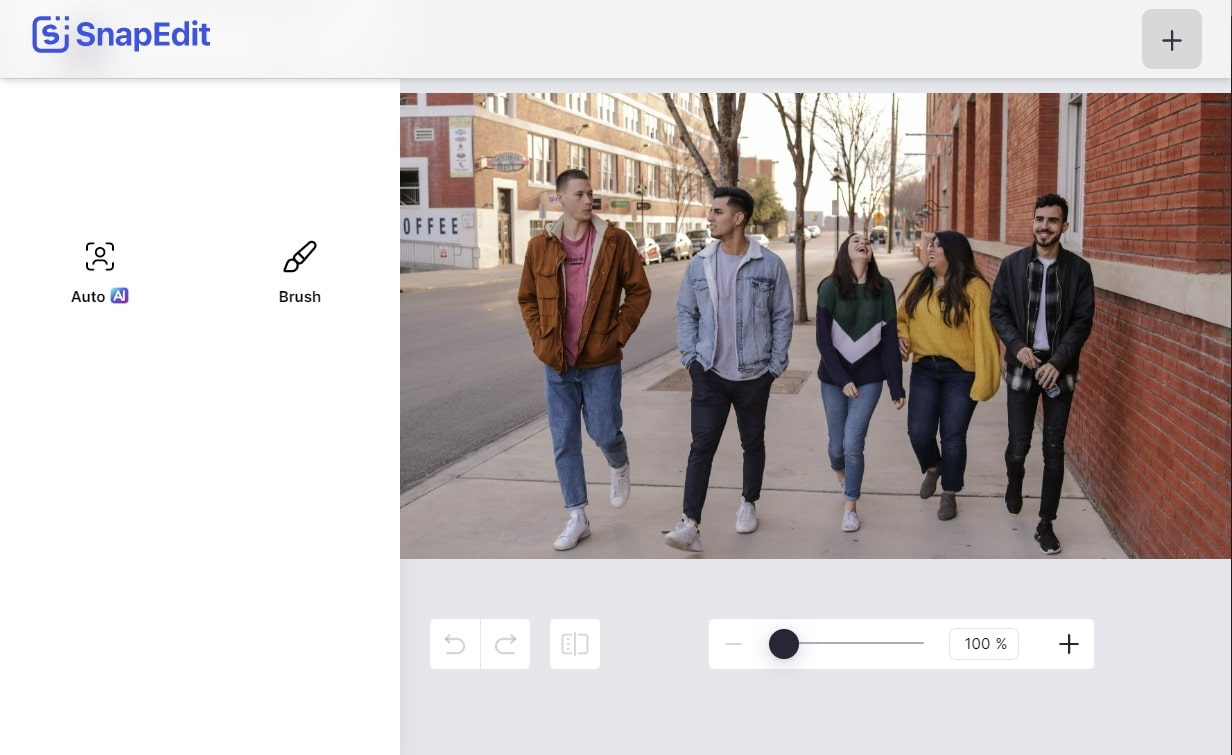 Key Features of SnapEdit
This tool can not only erase objects but can also help you edit photos in high quality.
It has both online and mobile app versions. You can choose from two options as per your needs.
You can create the most artistic and unique art with this tool and also share your creativity with other people.
With its artificial intelligence, you can cut out all the unwanted objects in an image. It helps in delivering such images that can captivate the viewer's attention. Moreover, you can use this tool for both professional and personal uses. It has all the capabilities that can excel your workflow efficiency. Other than this, you can also restore the old photos to full glory by using Cutout.pro.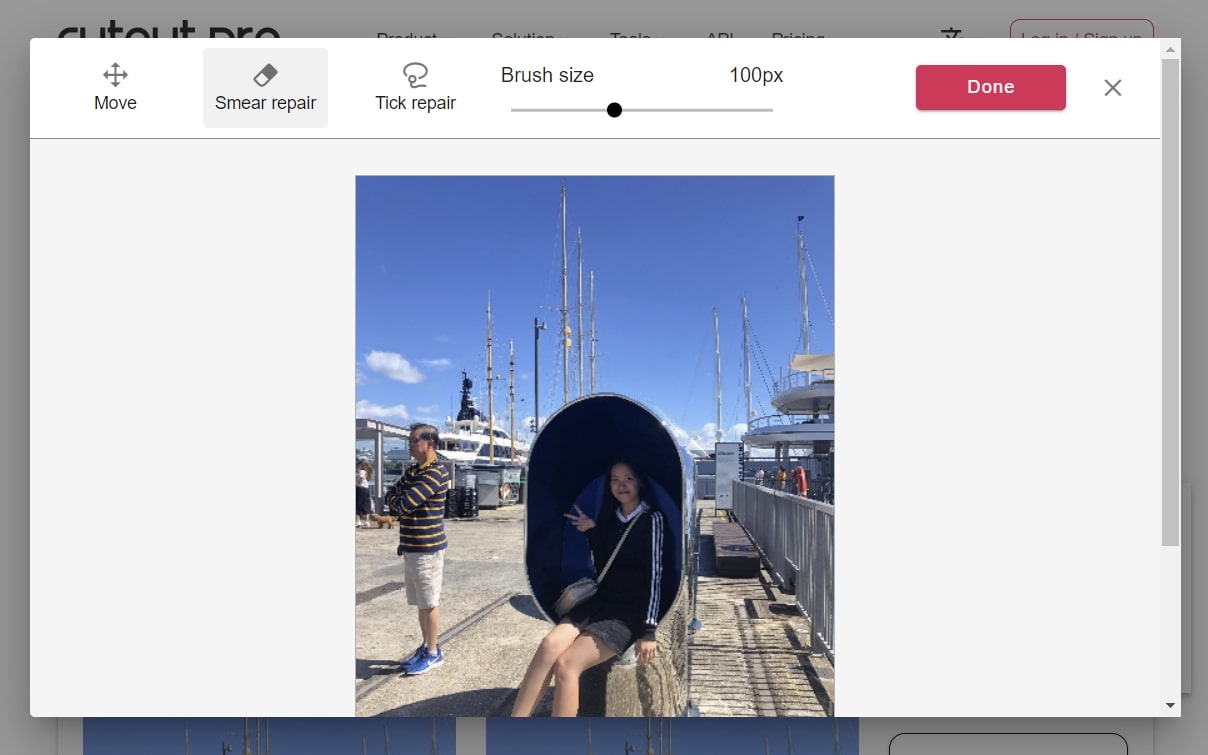 Key Features of Cutout.pro
With this tool, you can

erase part of the image online

and create professional photos like ID and passport photos.
It helps in making high-quality edits in raw images, and you can do this without any Photoshop knowledge.
You can also blur the background, create cartoon selfies, and animate the images with this tool. Thus, it is a perfect tool to implement your creativity in photos.
To optimize and remove part of the image online, complete customization is possible with this tool. Just by simply dragging the image to its interface and with a few clicks, you can clean up the image from unrequired objects. Not only remove the object, but you can replace and remove the whole background of an image to gain transparency. It has strict data policies, so you can work on your private data.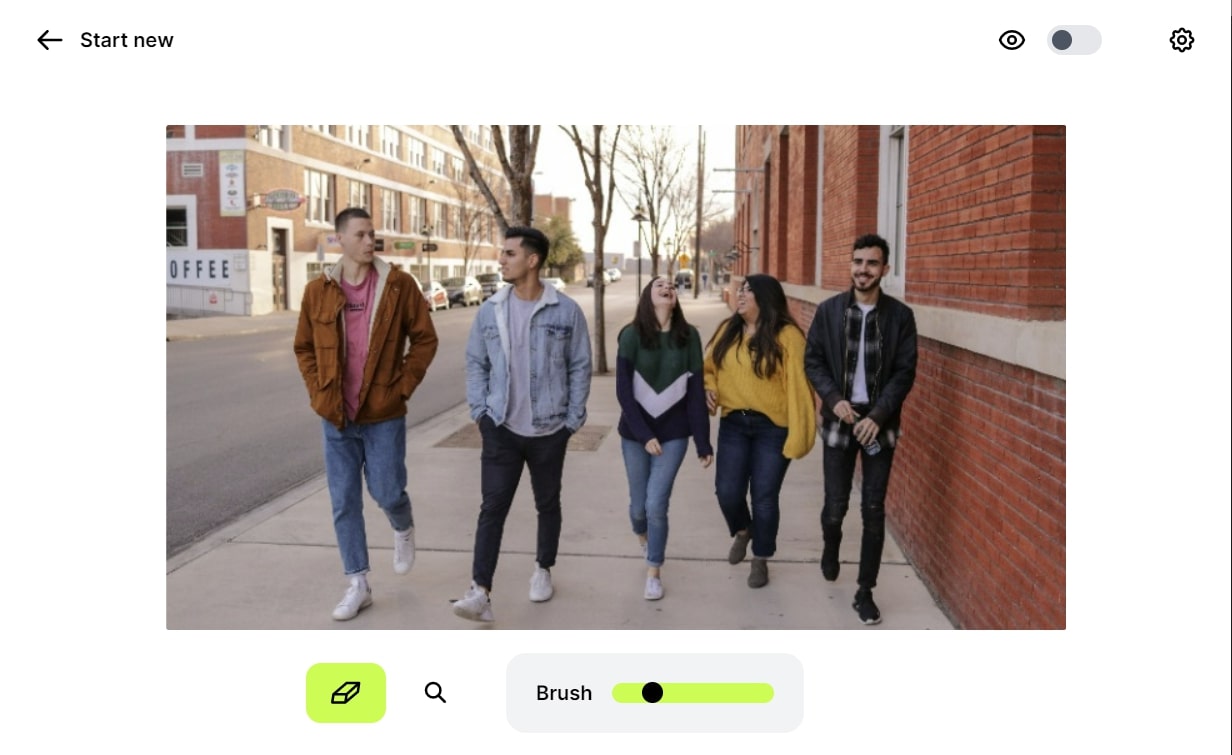 Key features of Cleanup.pictures
With this tool, you can remove backgrounds, objects, blemishes, text, logos, and many more things with a few clicks.
It supports the feature of inpainting API, so you can also use it for professional use in any environment, such as SwiftUI, Node.js, and more.
You can use this tool on Windows, Mac, and mobile devices. Moreover, it does not hold the format restriction for images.
Inpaint can help you fix all the imperfections in any photo of size within 10MB. It has the capability to magically remove part of the image online. Moreover, it is a very easy-to-use tool, so you can use it without any tech skills or knowledge. Not only objects, but you can also remove text, watermarks, and logos with them.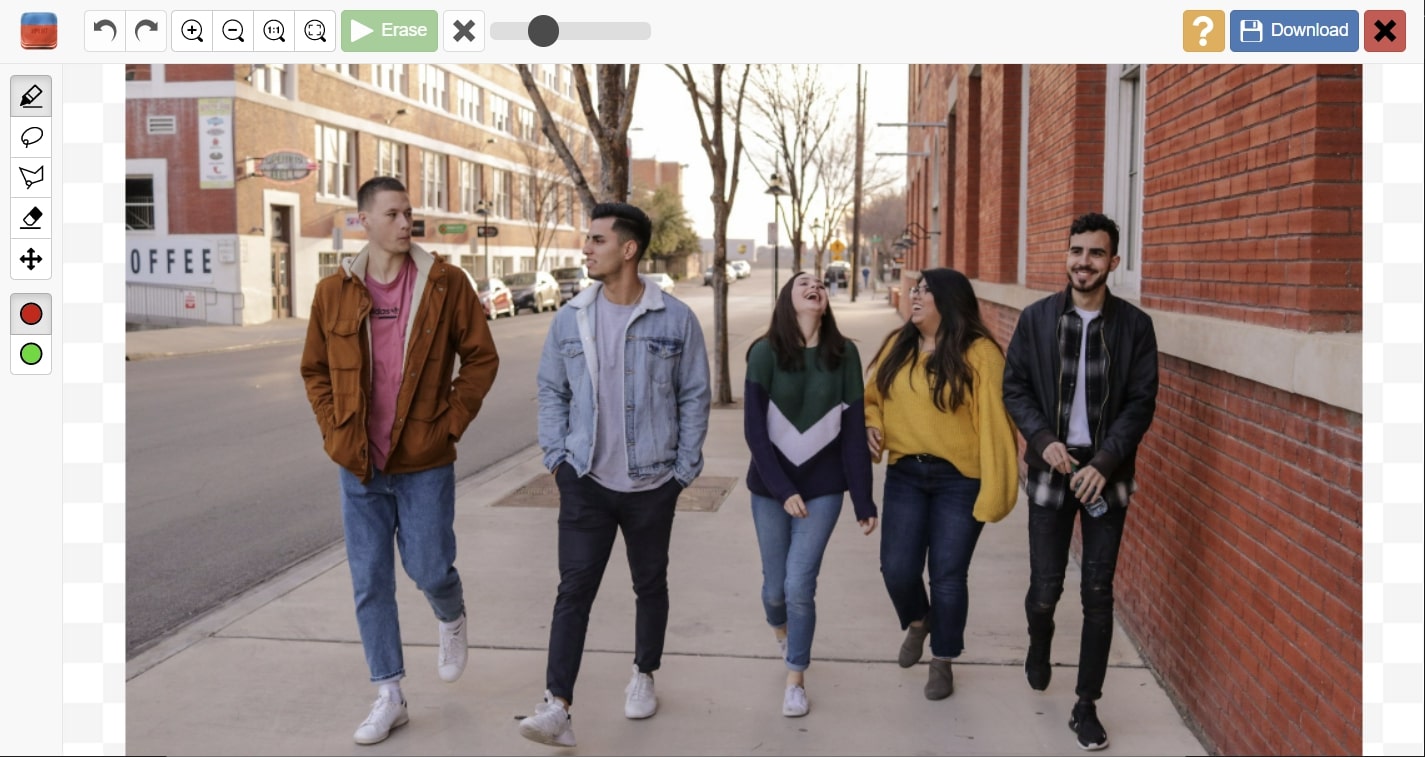 Key Features of Inpaint
Inpaint provides you with the lasso and polygon lasso tools that can help you mark the objects for removal.
You can repair old photos with them and give them a retro touch to preserve memories in the latest styling.
It also allows you to remove the images from the servers manually. Otherwise, it removes them from the server after 4 hours.
With availability on the web, iOS, and Android, this app never fails to amaze users with its higher functionality. You can also remove part of the image online with this exceptional object remover. Moreover, you cannot just remove objects but can remove the whole background with it. The accuracy of the results is also guaranteed in it.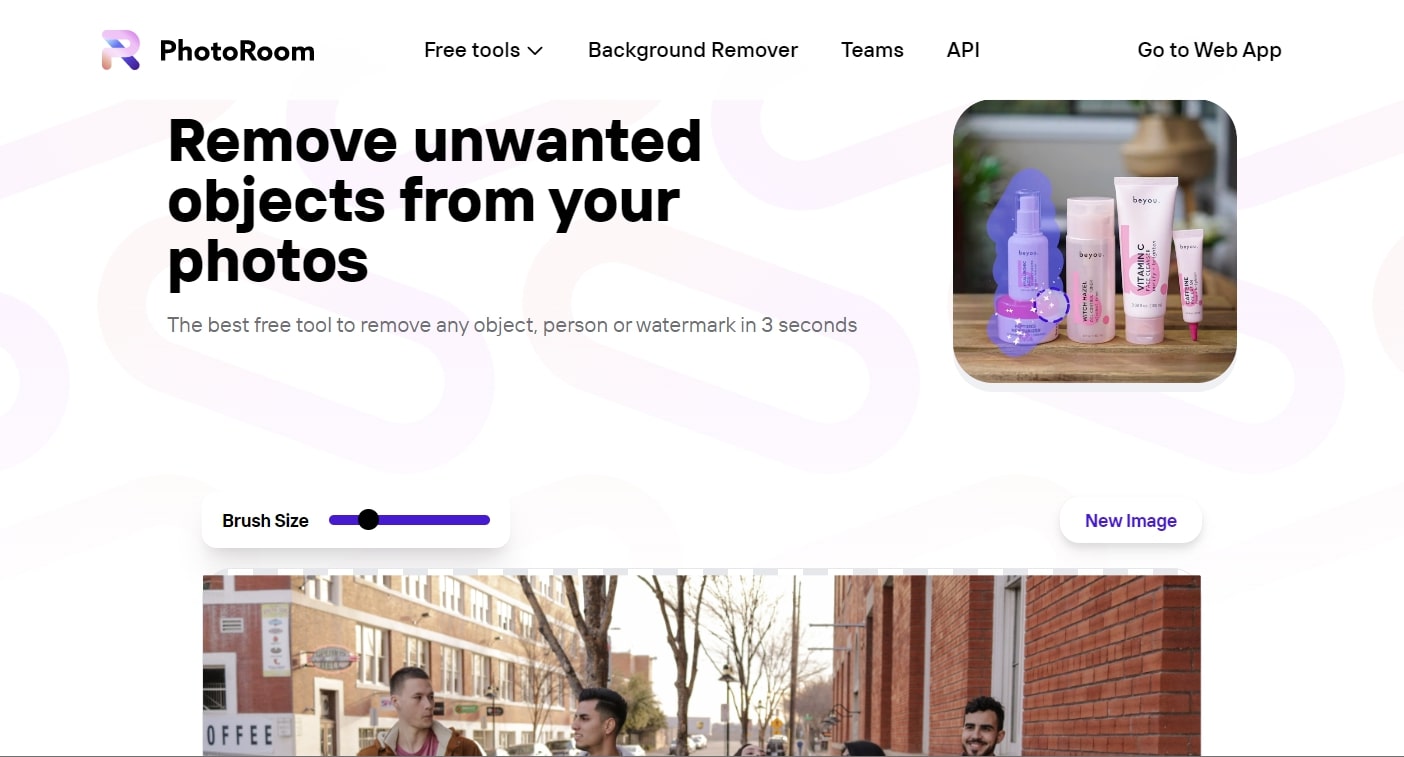 Key Features of PhotoRoom
With this tool, you can edit multiple photos simultaneously with its batch editor feature.
You can also blur the background or change it to vibrant colors without issue.
It comprises an AI background generator that generates a state of art background for you.
This tool is for you if you want to erase part of an image online, along with stunning editing metrics. With an intuitive interface and ultra-fast speed, you can accomplish all the photo tasks in the blink of an eye. Moreover, it also helps in fixing blurry pictures and backgrounds. You can use this tool on multiple platforms like Windows, Mac, Android, and iOS.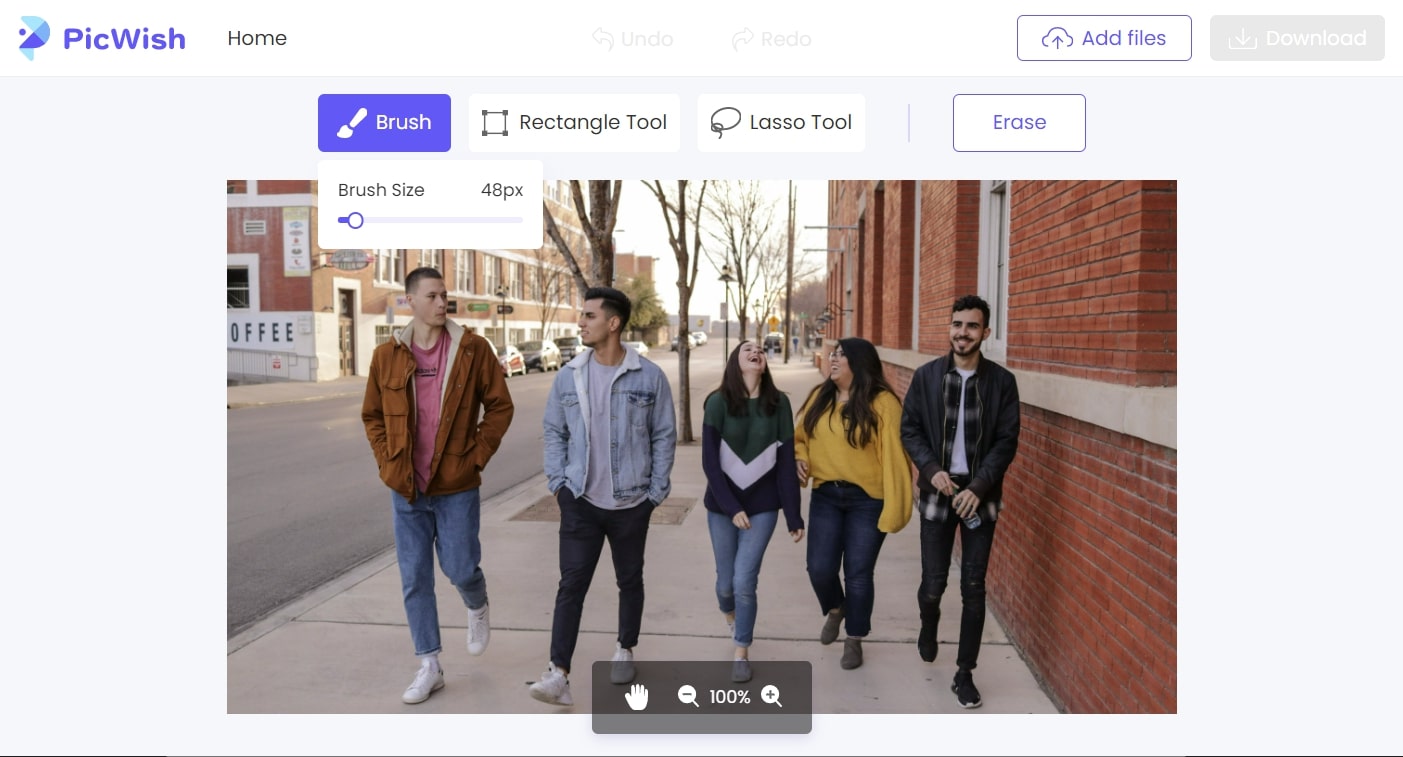 Key Features of PicWish
With this tool, you can crop, compress, and enlarge images to give them a more customized look.
It helps restore old, black, and white photos with illustrative and vibrant colors.
You can remove objects like spots and acne and smoothen your skin to give a more retouched look to photos with it.
Part 2: What's the Best Tool for Removing Some Parts From Image Online?
Now that you know all about the best online tools for removing unnecessary parts of an image, you must be wondering which one is the best among them. No doubt that all of them are great; however, the best among the tools mentioned above is AniEraser. Do you want to know why? Have a look below to satisfy this query:
It has a lightning-fast processing speed. When you import an image in AniEraser to remove an object, you will notice that it never lags, even with slow internet access. This makes it one of the swift and reputable object removers online.
With AniEraser, you can erase more than one object in the image without restriction. No matter if you are removing a person or text, this tool can help with it.
AniEraser is compatible with a wide array of platforms. You can use it on Mac, Windows, and iOS platforms to work on any format image. Moreover, it also has an online version for users who don't want to compromise the space of their devices.
Not only images, but you can also erase unwanted objects and other things in videos with this tool. Moreover, you will not face any restrictions regarding the format of images and videos in it.
The interface of AniEraser is ultra-fast. It is straightforward to use the tool because every feature and button is placed structurally in it. Thus, you can use it even without any editing skills.
How to Remove Unwanted Objects from Images with AniEraser Online
You can remove some parts from image online with AniEraser by following some simple steps listed below:
Step 1

Access AniEraser and Upload Image

Open the browser on your device and launch the online version of AniEraser. From the home page, click on "Upload Video or Photo," and on the next screen, hit the "Upload" button. After this, import the photo of your choice.
Step 2

Remove the Unwanted Part of the Image

Once the image is imported, hold the "Brush Size" slider and manage the brush size for highlighting areas. After this, highlight the area that you want to remove. Following this, click on the "Remove Object Now" button.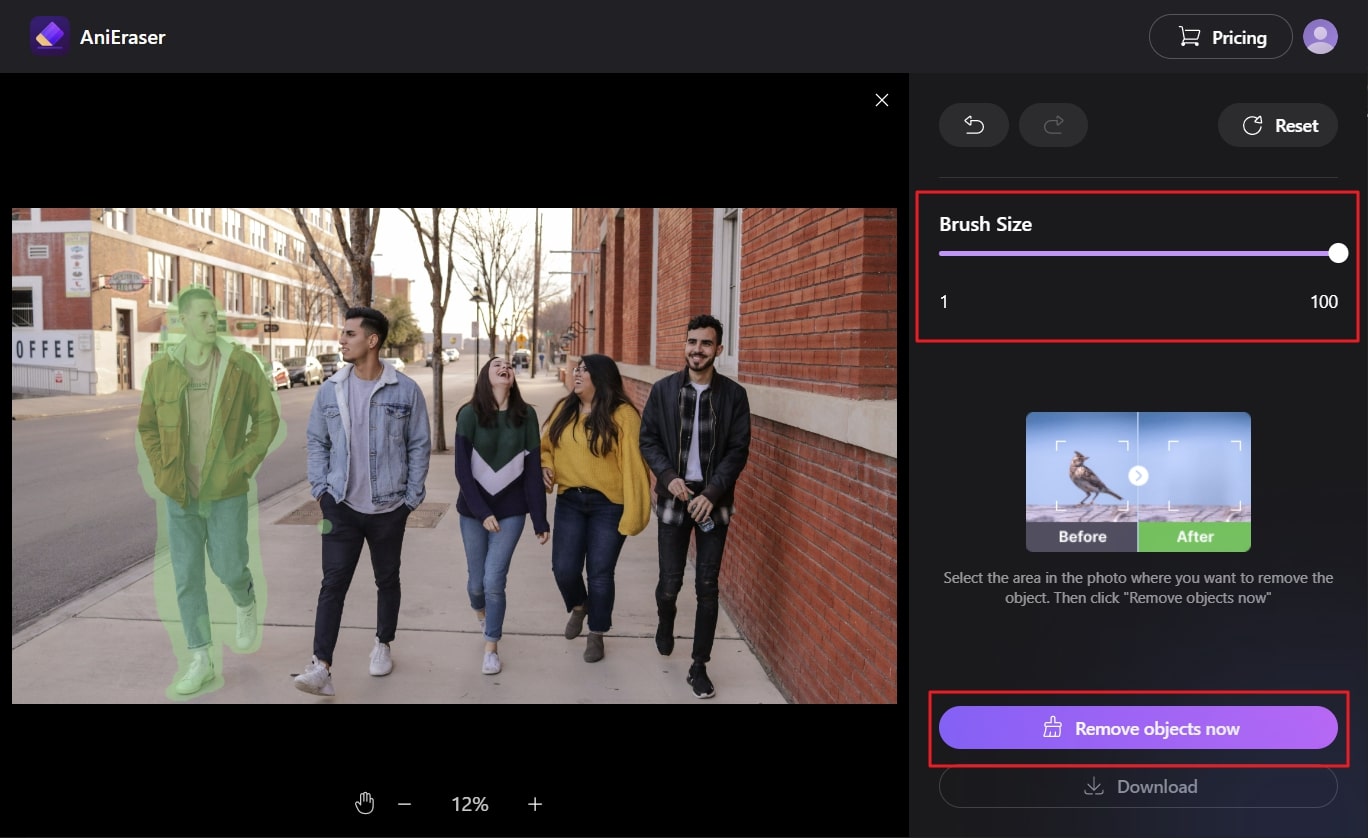 Step 3

Save the Image in the Device

You will have to wait for a few seconds to let AniEraser apply its AI magic to your photo. Afterward, click on the "Download" button from the bottom left of the screen if your object is completely removed.