Whether you are working on Windows, Mac, iPhone, or Android device, when it comes to audio enhancement, users start to panic. If this also happens to you, don't worry; you can take assistance from an audio enhancer software to get the work done on all platforms.
By the end of this article, you will know the best sound enhancer software for multiple platforms. Moreover, you can also learn about the key features and pricing of these tools here.
Part 1: 2 Powerful Sound Enhancer Software for Windows/Mac
Working on media files to enhance the sound on Windows and Mac is not as difficult as it seems. You need to work with a reliable audio quality enhancer. However, if you don't know any of the tools that can help you on this platform, then you are in the right place. Here you will find top-rated tools to enhance the quality of the sound in your files:
Wondershare Filmora is a well-known audio enhancer that you can use on both Windows and Mac platforms. With this tool, you can escalate your audio efficiency in no time. Moreover, there are lots of features in this tool which makes it the best tool for audio enhancement. This tool can also help you remove background noises from videos and audio.
Besides this, it has innovative technical algorithms that make your sound stand out in a dependable way. You can also make dialogue and vocals clearer with it.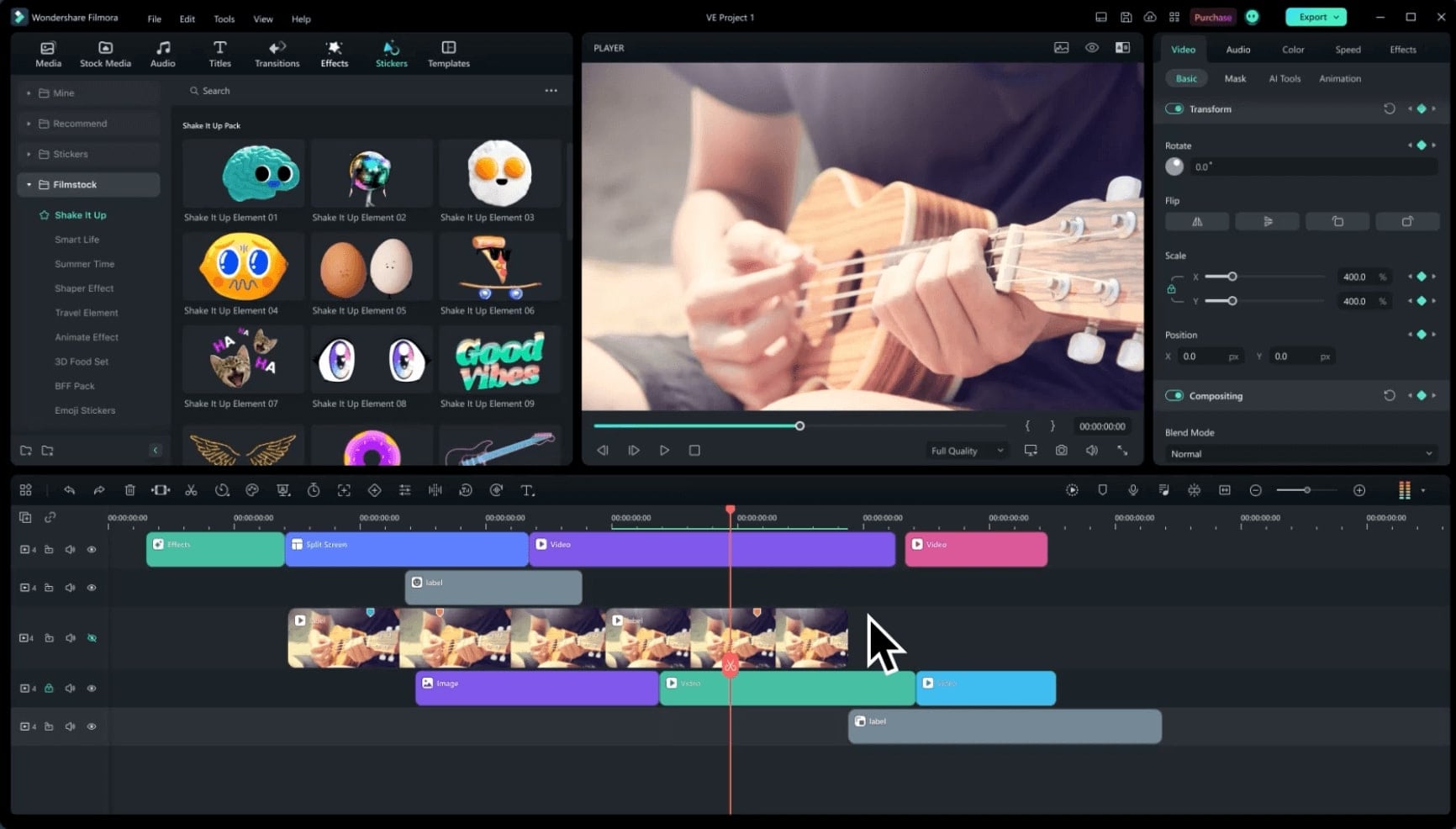 Key Features of Wondershare Filmora
You can use its audio synchronization feature if you are working on a video file and the music does not match the clips. It helps to sync audio in a better way.
If the long period of silence interferes with the flow of your video, then you can use the silence detector feature of Filmora. It helps in automatically removing unwanted parts of the audio and video.
You can also retime the audio tracks to fit with the length of the videos without compromising their pitch.
Pricing Plans
| | |
| --- | --- |
| Monthly Plan | $19.99 |
| Annual Plan | $49.99 |
| Cross Platform Plan | $59.99/year |
| Perpetual Plan | $79.99 |
Krisp is one of the best AI audio enhancers, which allows you to speak with full confidence. With this tool, you can remove all the irritating noises while talking on the phone. It not just cancels out the background noises but also delivers your noises in a clear and enhanced manner. Whether you are making a business call or talking with your doctor, this tool can help you.
You can even make phone calls in the crowd because it will not let the stranger's voice pass through your phone. Krisp also has very strict data policies, so you can make personal calls with it.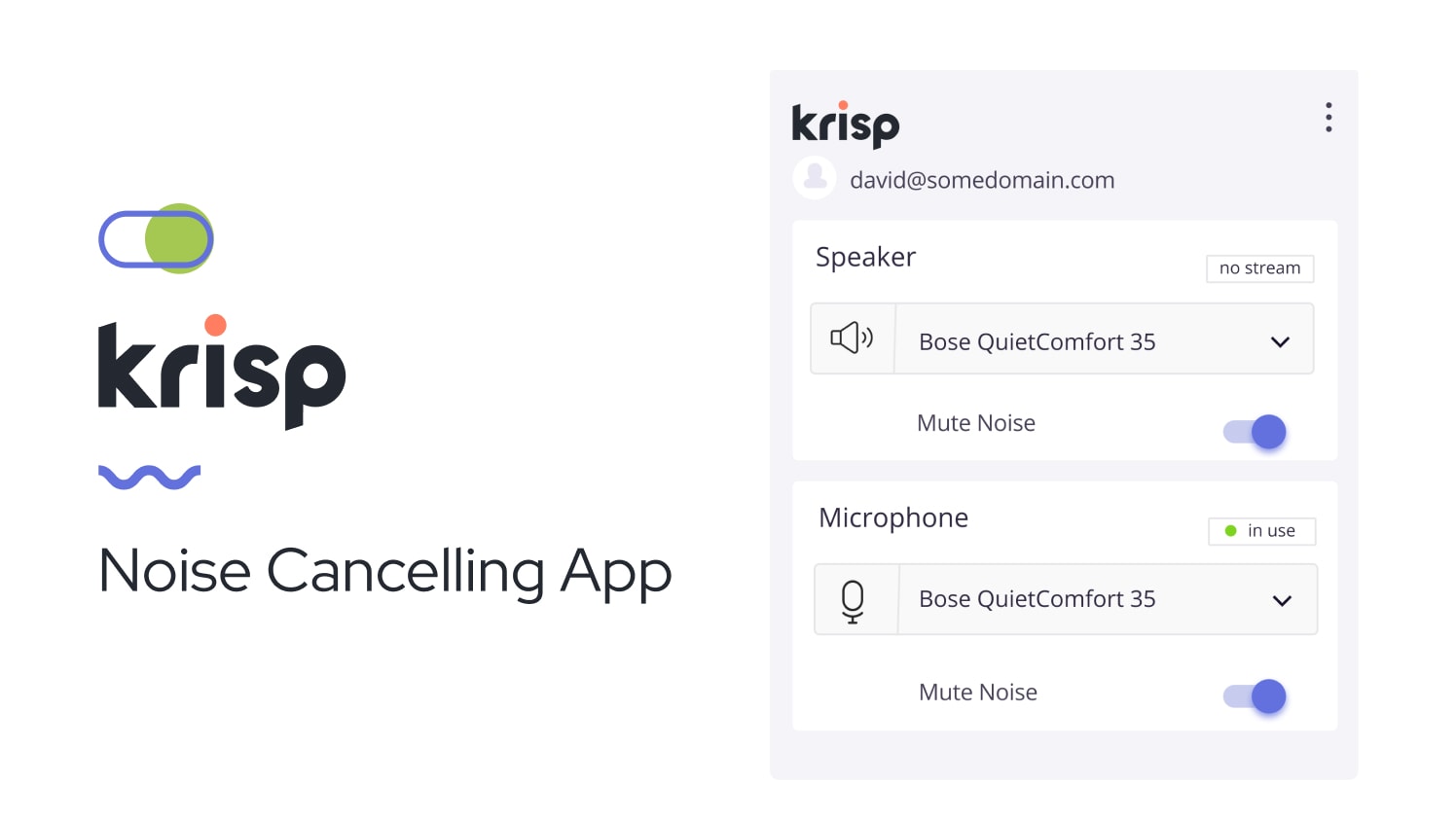 Key Features of Krisp
It can cancel echoes, acoustic, pet sounds, and noises other than the primary speaker's voice.
The widget of Krisp displays in real-time, and you can enable it while meeting and making other phone calls.
You can also see the visualization of your microphone and keep track of your call performance with Krisp.
Pricing Plans
| | |
| --- | --- |
| Pro | $12/month |
| Business | $15/seat/month |
Part 2: 2 Efficient Music Enhancer Apps for Android/iOS Devices
The voice enhancers on iOS and Android can help you with sound enhancement issues. In this section, you can find the best Android and iOS AI audio enhancers. Have a look below to learn more about these music-enhancer apps:
This MP3 quality enhancer allows you to open any audio file on your iPhone or iPad. It also allows you to move the music to cloud services and personal NAS so you can optimize your device's storage. Other than this, you can also download music files for offline listening. It also offers you to create music playlists in a customized manner.
As this is an automated tool so you can also sync the music library, and it will be grouped into specific categories. This professional audio equalizer, along with different genres, can be used for preamplifier gain.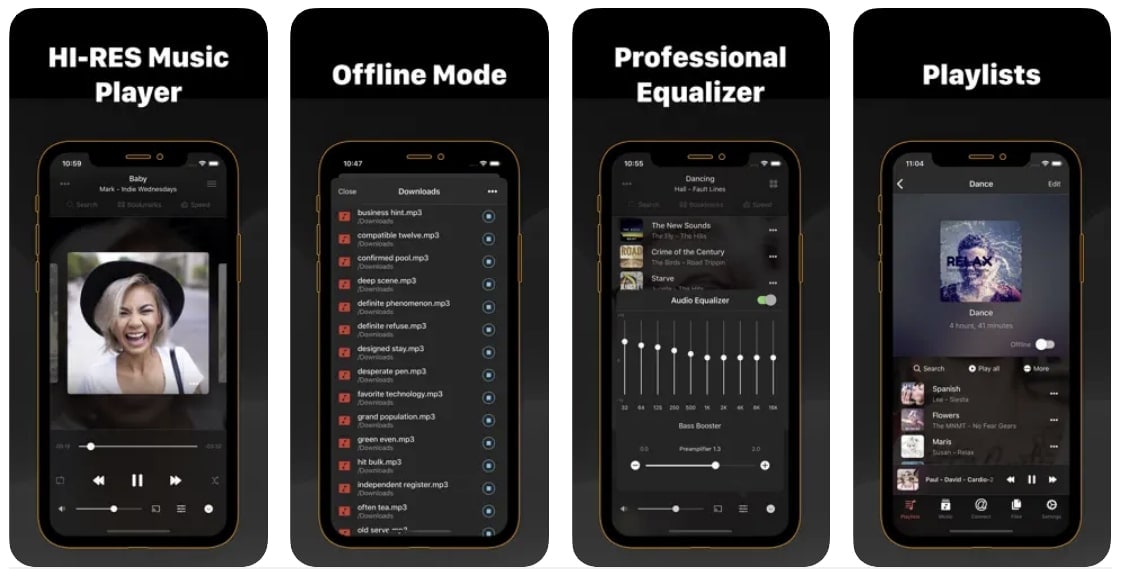 Key Features of Flacbox: Hi-Res Music Player
It supports various audio file formats, such as DSF, M4S, WAV, WMA, and more.
You can work with several cloud services with it, such as Box, Mega, and Yandex.Disk and more.
With this, you can transfer files via WIFI, control the playback speed, create an audio playlist, and add audio bookmarks.
Pricing Plan
With a 4.7-star rating on Google Play Store and a 4.6-star rating on the App Store, this vocal enhancer offers you a wide array of options. You can tailor this tool per your requirements and adjust it with your existing headphone device. This tool can also record your favorite music files in high-quality vocals. It also has 200,000 professional recording studios, which can escalate your user experience.
You can also maximize the potential of your headphone by choosing the best one from its built-in headphone library. They are all created with patent measures, leading to a good listening experience.

Key Features of SoundID: Headphones Sound Cool
It supports various music software such as Spotify, Apple Music, Pulse Music, Shuttle, and more.
From headphone profiles to hearing measurements, you can personalize every metric in this tool.
It has no strings attached; thus, you can maximize the sound quality of your smartphone without worrying about anything.
Pricing Plan
Part 3: 2 Best AI-Powered Audio Enhancer in the Browser
The perfect sound enhancer software for the browser is discussed below. You can use these tools without compromising your device's storage:
Media.io - Noise Reducer is one of the best audio enhancer tools on the web. With this top-notch tool, you can eliminate unwanted background noises without messing up the other properties. Moreover, it is free to use, so you don't have to pay dollars to optimize the audio. The procedure to reduce noise with Media.io - Noise Reducer is also very simplified, and you can get the work done in a few taps.
One of the best things is it also allows you to preview the results of noise reduction before downloading it to your device. It can also reduce different types of noise like fans, wind, and more.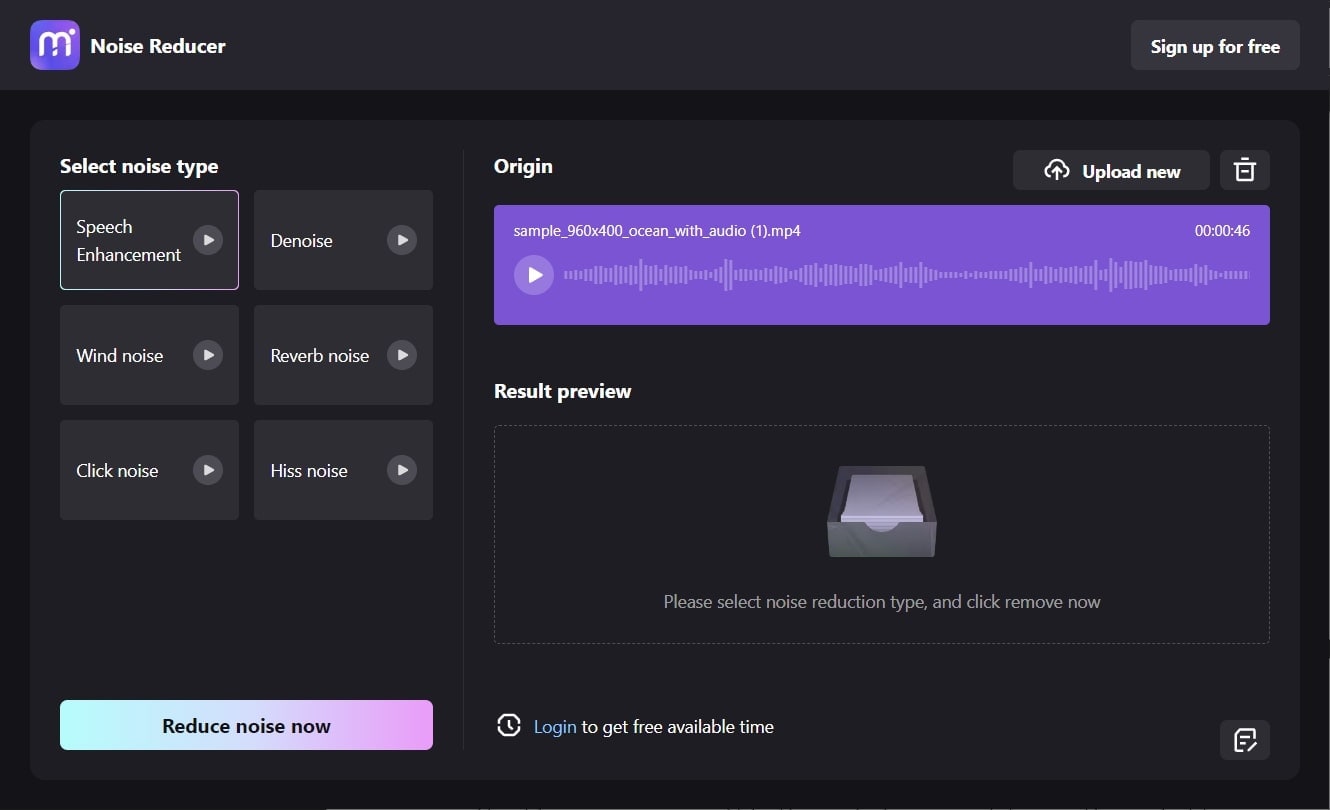 Key Features of Media.io - Noise Reducer
Whether you are working on songs, recordings, or simple audio files, this tool can help you with everything.
It supports various formats like MP3, OGG, MOV, VOB, and many more.
This tool offers you flexibility and full control while reducing the noise in your audio files.
Pricing Plans
| | |
| --- | --- |
| Monthly | $1.0/hour |
| Pay As You Go | $1.5/hour |
This audio quality enhancer can clear the voice from any video and audio. Moreover, it has a fast-processing speed and offers precise stem extraction. As it is powered by artificial intelligence, the procedure is quite automated. You don't have to do everything to reduce sound noise manually with it.
You can also work on instruments and vocal metrics of your audio file. This tool can also split large audio files with it. This way, you can work on the large audio file with it.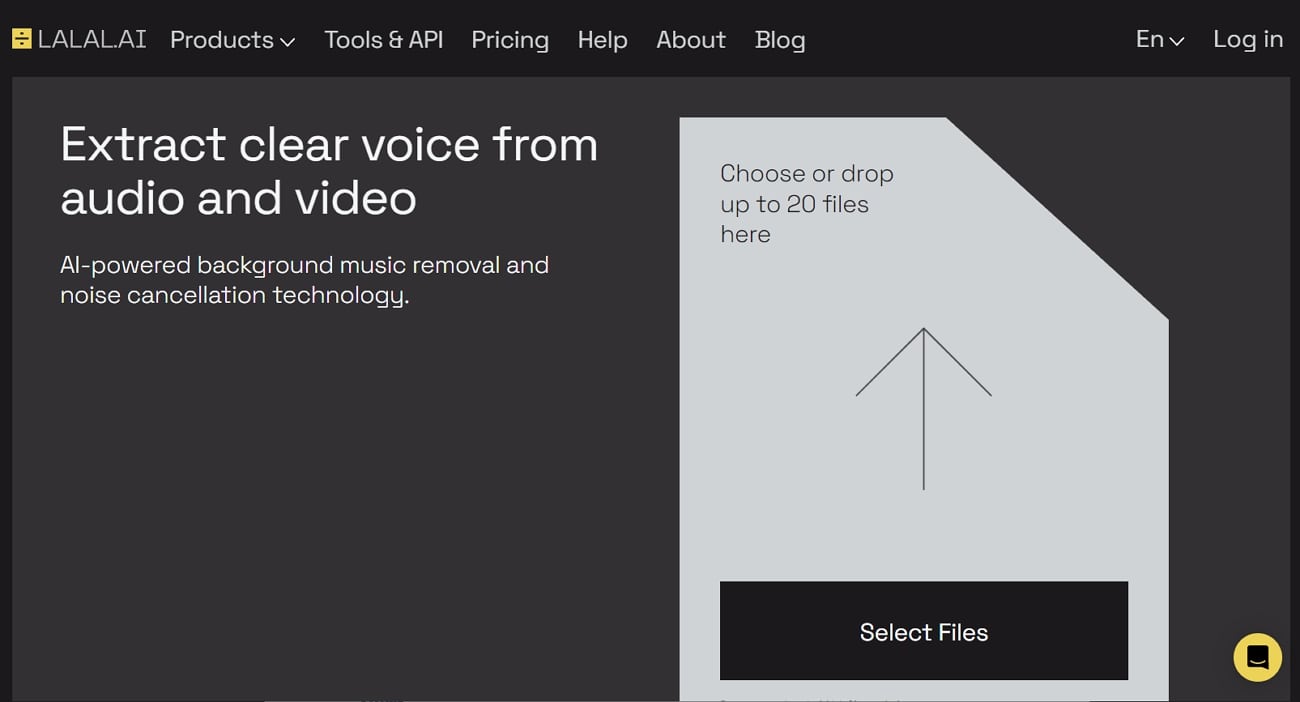 Key Features of LALAL.AI
It supports various input and output formats such as MP3, MP4, AIFF, AAC, and more.
With this tool, you can work on multiple files at once to save time and effort.
With its voice cleaner, you can easily cut background noises, mic rumbles, and vocal plosives.
Pricing Plans
| | |
| --- | --- |
| Plus Pack | $50 |
| Lite Pack | $15 |
Part 4: 2 Robust Audio Enhancer Chrome Extensions
Audio enhancer Chrome can also help you to reduce unwanted voices from audio files. Thus, if you want to work on sound with the audio enhancers that come as Chrome extensions, then have a look below:
This audio enhancement service allows you to customize your sound by 10 bands. It also has a diversified collection of music genres and equalizer presets for the ease of users. You can also make the sound smoother and cleaner with this tool. Other than this, it can also add volume to low-frequency audio files. Moreover, you can also create a perfect middle balance between the audio.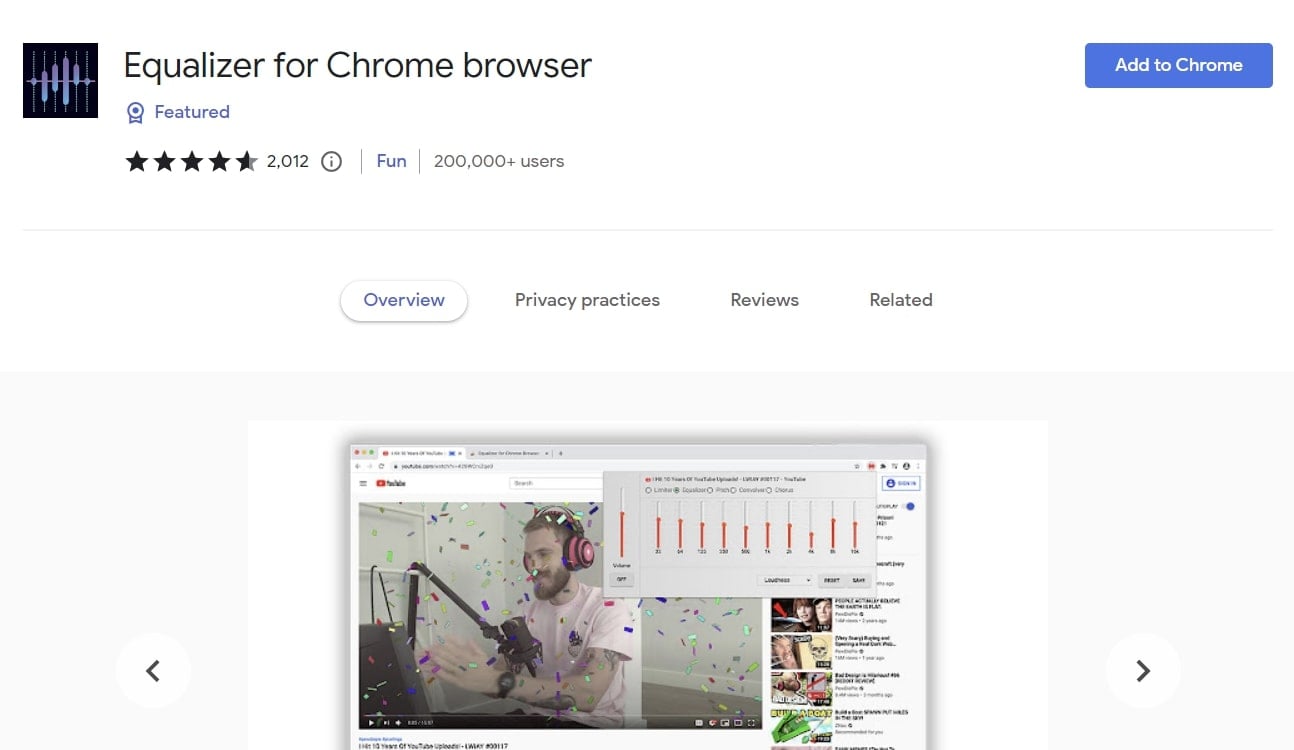 Key Features of Equalizer for Chrome Browser
As it is a Chrome extension so you can use it without compromising the space of your device.
It offers you 21 ready-to-use presets along with 10 ranges of sound adjustments.
This extension has versatile sound effects and can be used with different websites like Spotify and Prime.
2. Bass Boost: HD Audio
Bass Boost: HD Audio music enhancer allows you to make your audio file more awesome. You can also adjust your microphone and headphone sound quality with this Chrome extension. Whether you are working on anime or music videos, this tool can help you with everything. It also supports many file formats for the ease of users.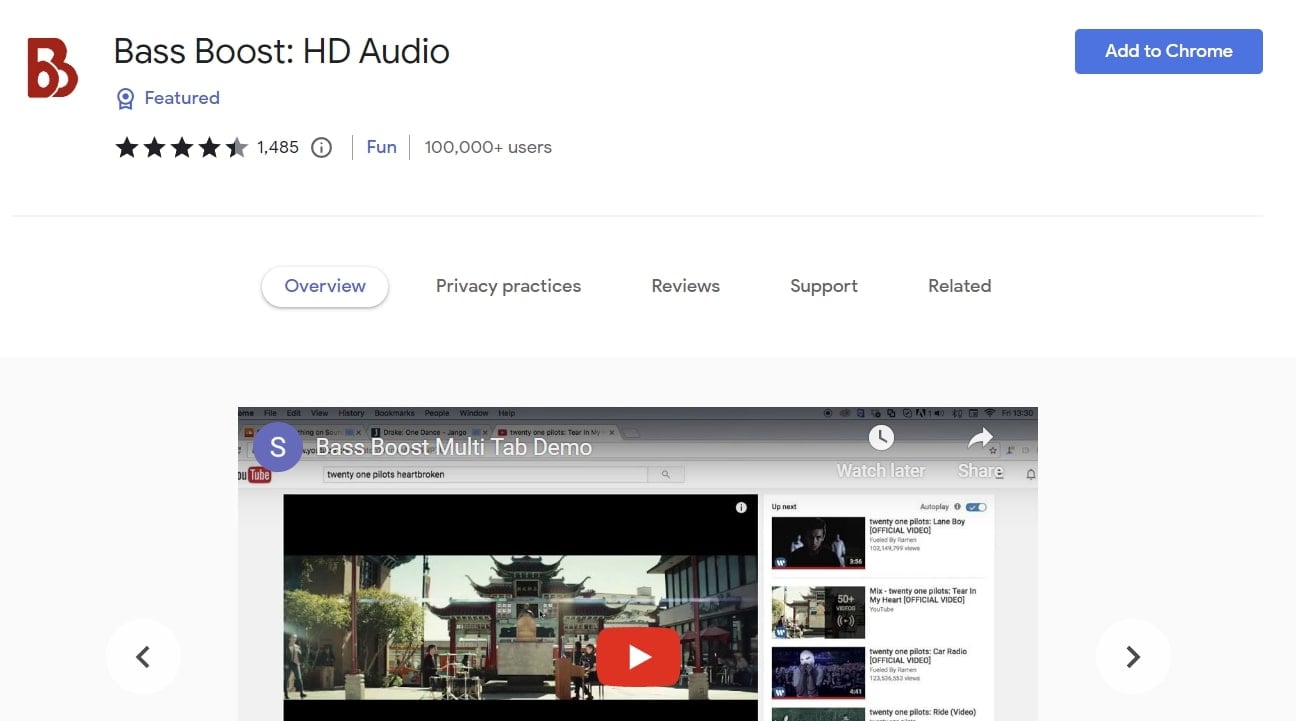 Key Features of Bass Boost: HD Audio
You can also enhance sound quality on several platforms, such as SoundCloud, Netflix, YouTube, and more.
With its "CMD + B" feature, any website can be bass boosted without audio lag.
If you are a night owl, you can also use its dark mode feature.