The enhanced audio on video helps in clarifying audio recordings with non-destructive techniques. It can preserve speech quality and allow you to hear audio without unwanted noises. Yet, you need to work with the industry standard video audio enhancer so the overlays and resolution of your video will not be compromised.
If you are new to the enhanced video volume procedure, you must be going through lots of confusion. There are considerable numbers of video audio enhancers on the web, and in this article, you will find the 6 top-rated ones. With the software discussed here, you can customize the audio in your video without messing up the other overlays of the video.
Part 1: What Features to Look Into a Video Sound Enhancer
Before getting into the video audio enhancer, you need to know what features make it good software. Looking into these features can save you from several irritable scenarios while selecting the tool. Have a look below to find out more about these features:
Volume Controlling Metrics:

The video audio enhancer should have an equalizer by which you can adjust the volume in several frequencies. Moreover, you should also be able to remove unwanted noises with it to boost clarity. A volume controller should also be present because it helps in adjusting sound when the audio is extra soft or loud.

Supported Audio Formats:

Every file has several types of formats. Like this, audio files also have a wide array of formats, and the tool you will use should support them. Above all, it should support major and popular formats like MP3, FLAC, and WAV.

Batch Processing:

If you have multiple videos with bad-quality sound, working on them individually will be problematic. That is why a good video sound enhancer should have advanced algorithms which allow it to work with several videos simultaneously. Moreover, it should offer diversified export options for the ease of users.

Integration and Pricing:

A sound enhancer with good integrations allows you to export and import the audio easily. You can also apply several types of sound enhancements in such video editing software. Other than this, it should be equipped with audio restorations that can repair damaged and degraded audio. Above all, the pricing should be cost-efficient, so everyone can easily use them.
Part 2: 6 Efficient Software to Enhance Audio in Video
Many tools claim to be the best video voice enhancer, but it is not true. Once you download them, they add viruses to your video. Sometimes, unauthorized audio enhancers mess up the quality of your video.
To eliminate all of the risks, you can use the most reliable video sound enhancers. The software discussed below can help you with full reliability without messing up the video's resolution:
Wondershare Filmora is a reputable software to enhance the audio in the video. This tool has a wide array of audio features that can optimize your video's audio quality. Its audio ducking feature allows you to record sound with managed audio levels. The silence detection of Filmora automatically detects the silence in a video and cuts out the unwanted parts of a video.
If you have unsynchronized audio in a video, then the audio synchronizer of Filmora can assist you with this issue. No problem if you are too tired to write long lyrics on a video because the speech-to-text feature has covered you. Directly use the AI audio denoise feature of Filmora to remove all the unwanted noises from the background in a video.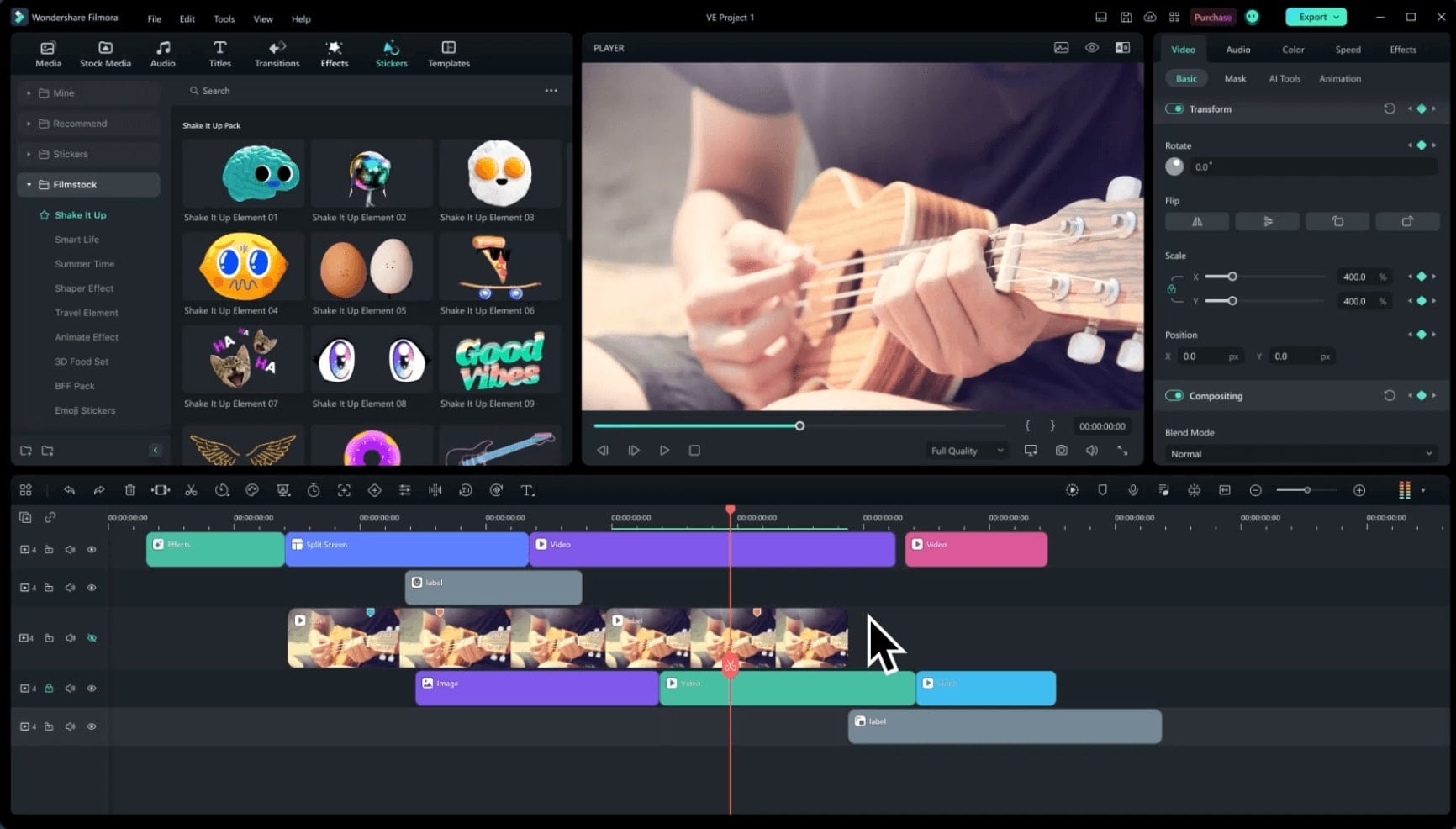 Key Features of Wondershare Filmora
The Audio Visualizer of Filmora makes your video sound comes alive. It applies the visualizing sound effect to the video, and you can also select a visualizer effect from the 25 built-in audio visualizer effects.
If the music in your video is not arranged, consider using an audio stretch feature that can rearrange the audio by ripping and cutting.
You can make the video more enriched as you can transcribe text to speech with the state of art accuracy.
Compatibility
Windows, Mac, Android, iOS
Pricing Plans
| | |
| --- | --- |
| Monthly Plan | $19.99 |
| Annual Plan | $49.99 |
| Cross Platform Plan | $59.99/year |
| Perpetual Plan | $79.99 |
Background noises are indeed very irritating things in a video. However, you can eliminate all the background noises with the video sound enhancer named BeeCut. It has many useful tools that can help you remove sound with higher accuracy. This tool gives you a great audio experience and original video quality.
You can also add new audio to your videos with this tool. Other than this, it also allows you to mute the video.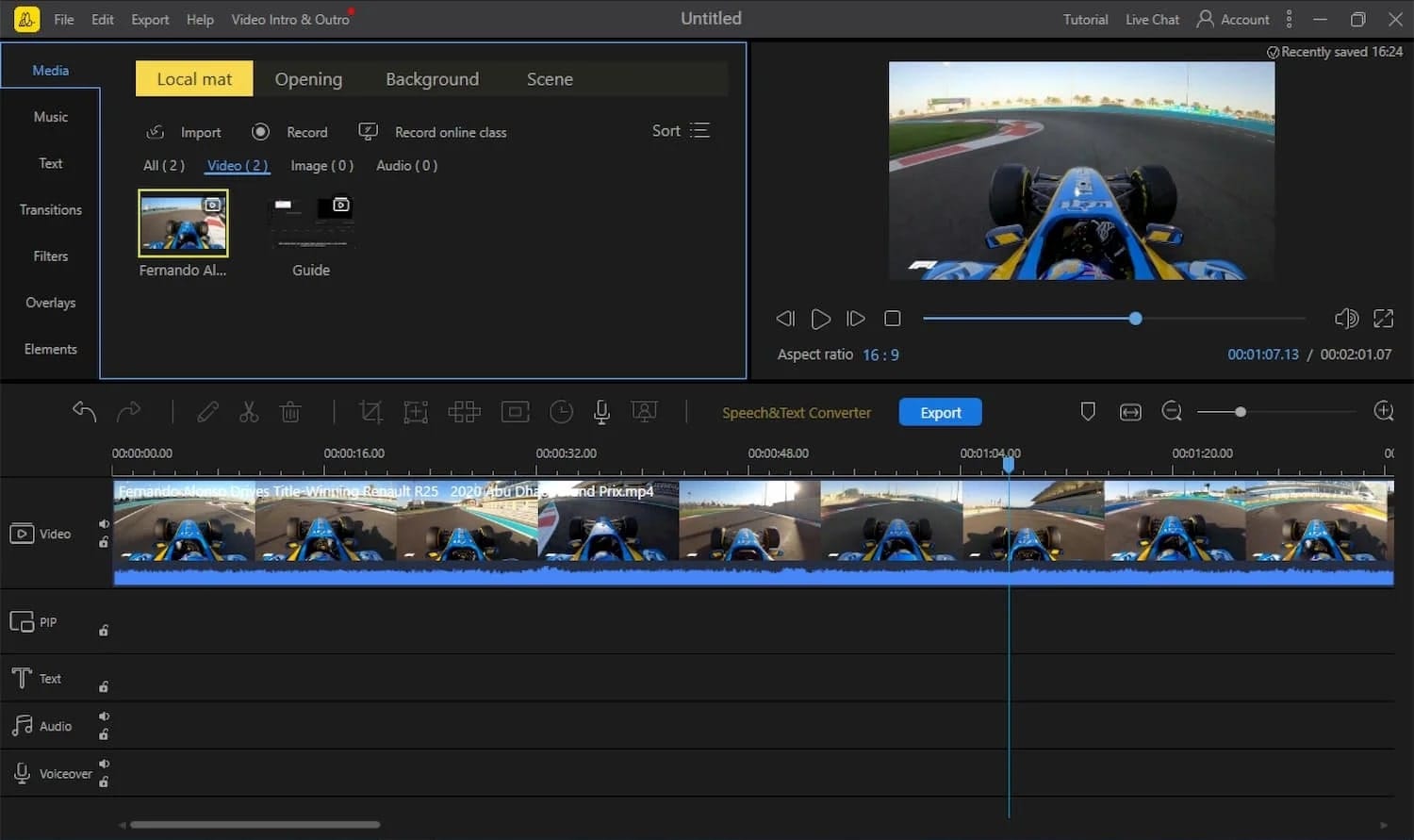 Key Features of BeeCut
You can edit the videos with BeeCut by trimming, cutting, splitting, and combining several clips.
It allows you to work together with images, text, filters, video, and audio, supporting multiple timeline layers.
This tool is perfect for unleashing your creativity as it offers you to add stunning overlays, voiceovers, transitions, and visual effects in a video file.
Compatibility
Windows, Mac, Android, iOS, Online
Pricing Plans
| | |
| --- | --- |
| Monthly | $29.95 |
| Annual | $59.95 |
| Lifetime | $99.95 |
With the help of this exclusive video sound enhancer, you can create cinematic videos with optimized sound quality. There are more than 100 soundtracks in it that you can use to rock your videos. Moreover, these soundtracks intelligently match the length of your video in a fully synchronized manner.
It is the perfect tool for creating a storytelling video with lots of sound effects. In addition, it does not compromise the quality of the video even after accelerating its audio.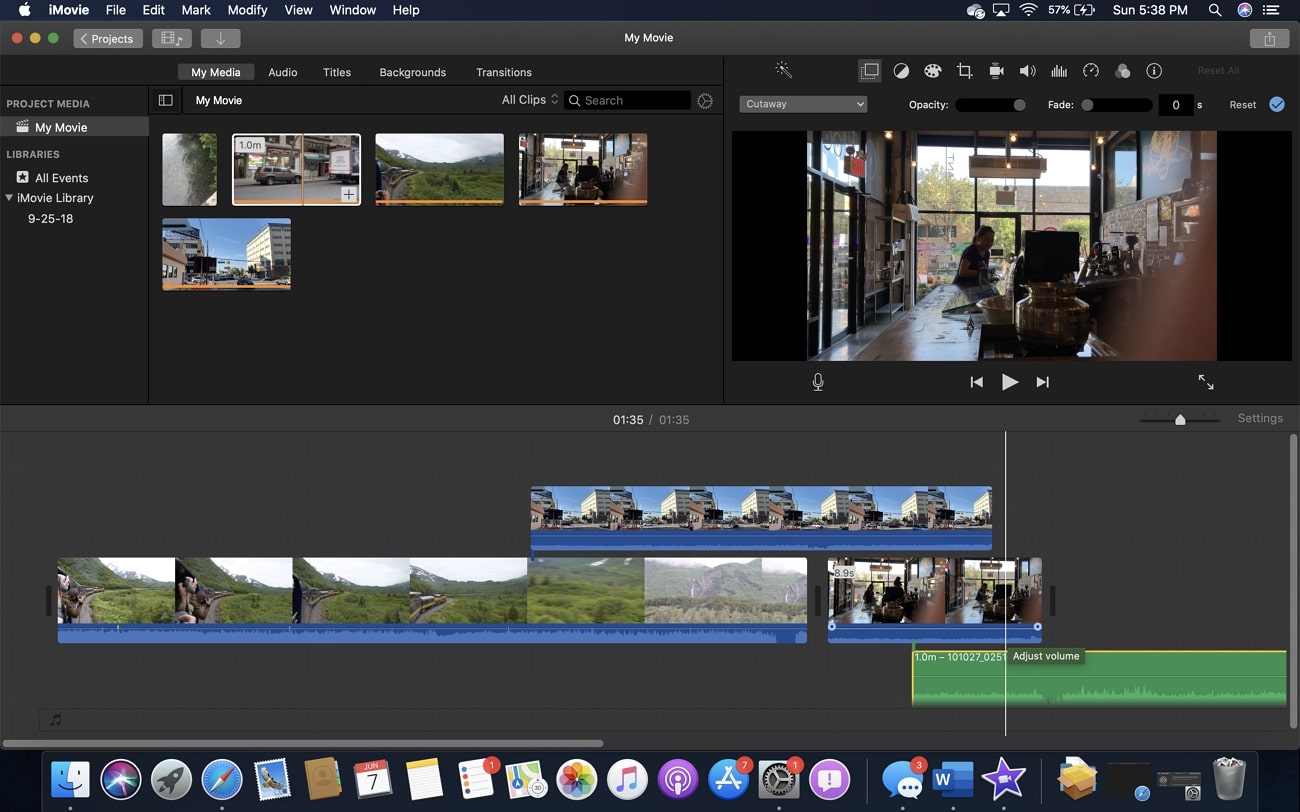 Key Features of iMovie
You can create style videos along with multiple types of transitions. There are 20+ styles from which you can select the style of your choice.
There are 20+ storyboard genres like product reviews, cooking, and more. It helps in creating the best videos with minimum effort.
It allows you to improve the focus of the video by adjusting the depth of field and adding cinematic modes to a video.
Compatibility
Pricing Plan
With the help of VideoProc Vlogger video voice enhancer, you can edit the videos to streamline your workflow efficiency. Its audio editor allows you to match up the audio with the video professionally. You can work on audio waveforms and add effects like fade in and out. Other than this, you can also highlight the human voice and can remove the unwanted frequencies.
Detaching audio with split video and audio tracks is also possible with this tool. You can also mute the customized sections in a video without impacting its overlays.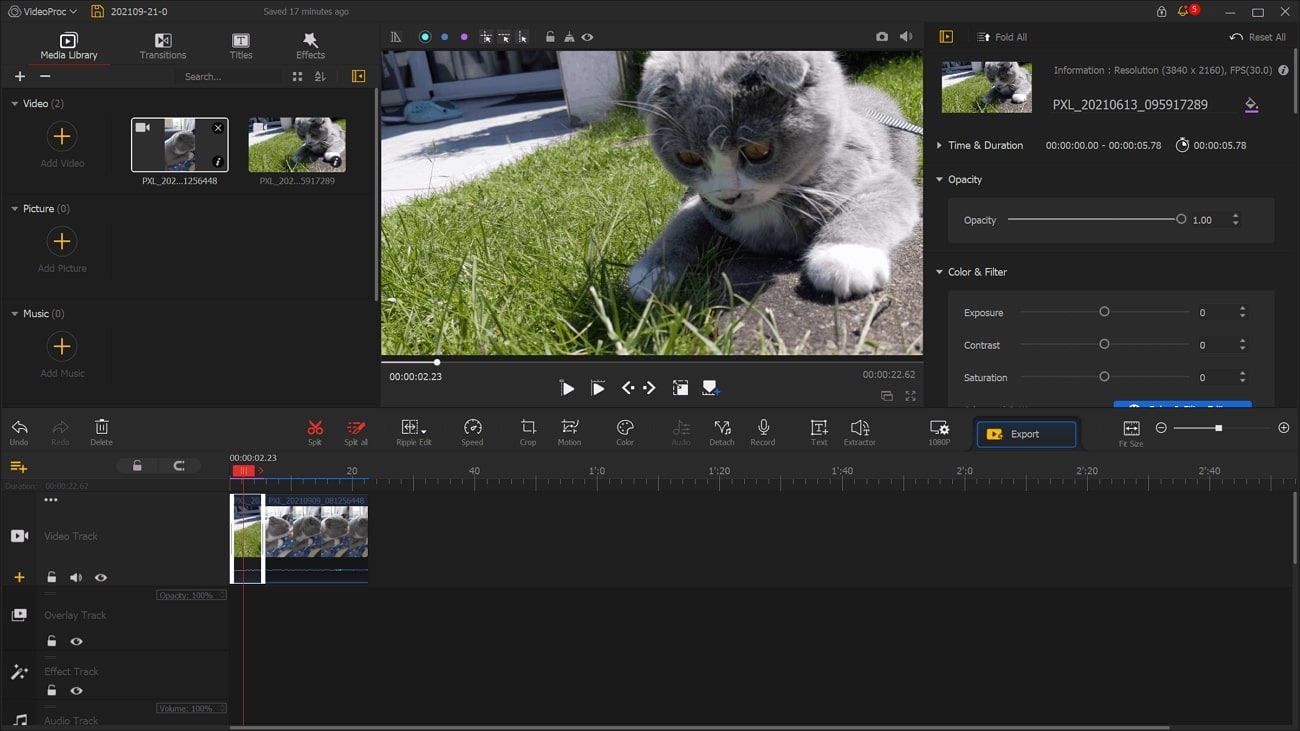 Key Features of VideoProc Vlogger
You can adjust the audio beat, onset, and silence with the audio analyzer.
The equalizer of this software allows you to equalize sound in multiple frequencies, such as guitar: 70Hz to 1.1kHz.
You can also adjust the audio speed in a video without changing its pitch. It is very helpful for those who want to learn the lyrics.
Compatibility
Pricing Plan
The video sound enhancer PowerDirector 356 also helps you adjust your videos' sound immensely. It is a feature-rich tool that can optimize your workflow efficiency in a limited time. This tool also supports multi-track timeline editing, making your work look more professional. You can also edit and export the videos in 4K resolution with it.
For perfect voiceovers, you can directly record the audio and add it to the video. Sound editing can also be done with vocal transformation, denoising, pitch shift, and more.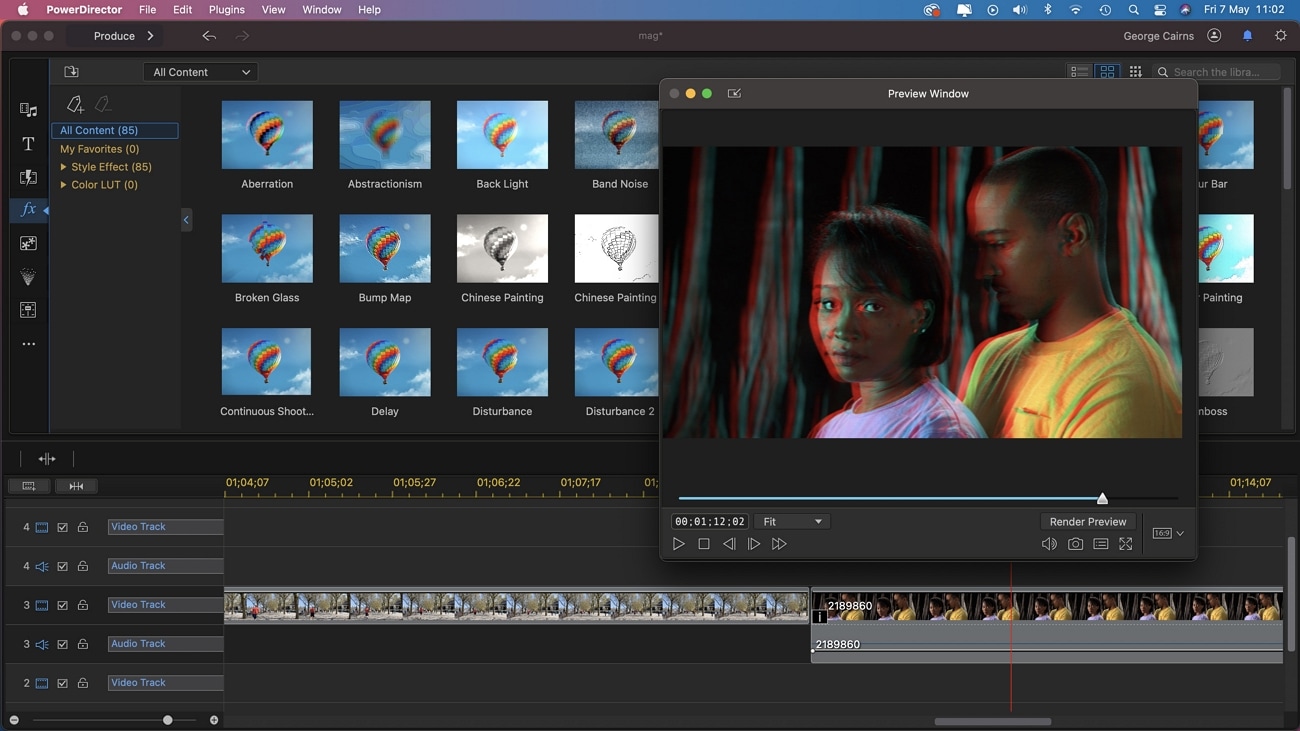 Key Features of PowerDirector 365
There are various stock videos, background music, images, sound effects, and other templates which you can use for your project.
It allows you to control the brightness, saturation, and other visual metrics of the video to attract more viewers.
You can also replace the background with green screen editing with the help of the chroma key.
Compatibility
Windows, Mac, Android, iOS
Pricing Plans
| | |
| --- | --- |
| Monthly | $19.99 |
| Annual | $69.99 |
VideoStudio Ultimate 2023 helps you to enhance video volume to attract more audience. With this, you can record, mix and edit the audio without a problem. Moreover, it allows you to adjust and mute the video, along with directly layering it to the timeline. Other than this, you can also level the audio in a video with multiple types of clips.
If you wish to add intuitive sound to a video, you can use its library's sound effects and royalty-free music. In addition to this, you can also perform audio ducking and clean up the background noises from videos.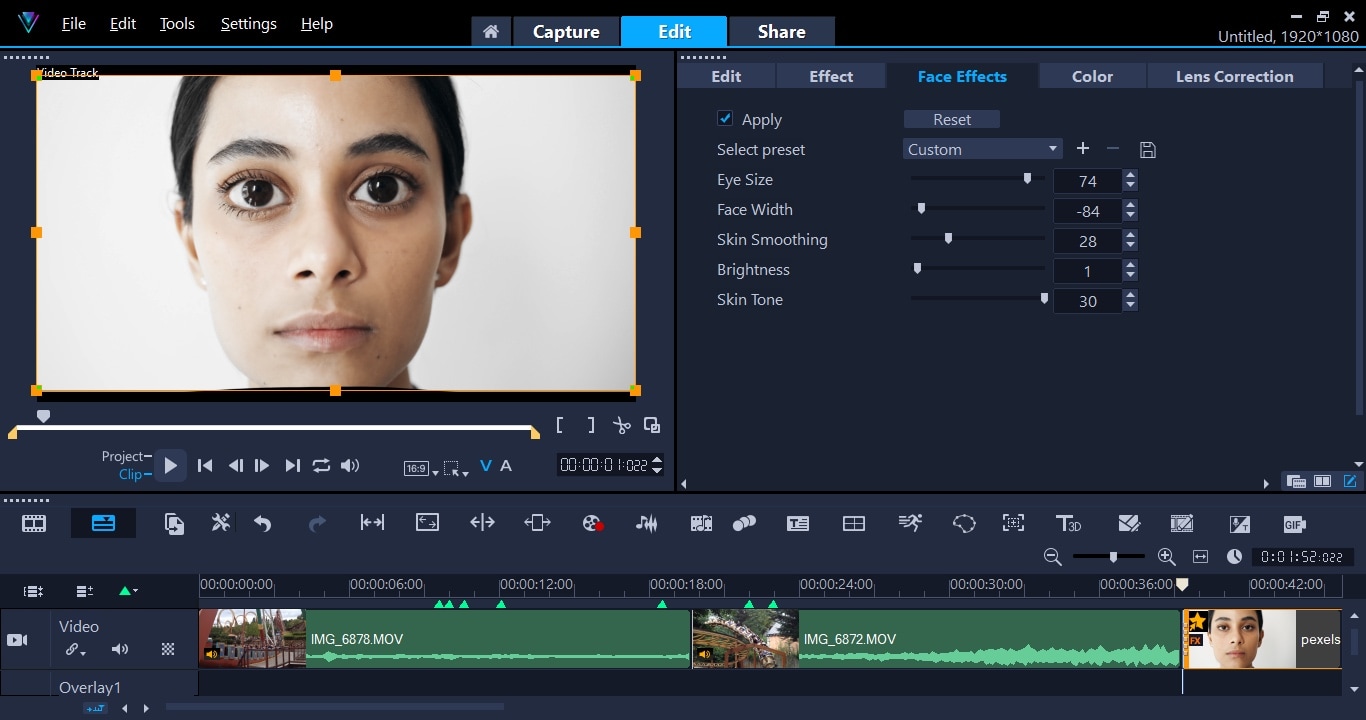 Key Features of VideoStudio Ultimate 2023
It has a built-in voice recorder by which you can record voiceovers to add extra dialogues and narrations in a video.
This tool also supports 360-degree video editing, and you can also share it on social media platforms directly.
To track the important object in a video, you can use its motion tracking feature, and it can also blur faces and logos.
Compatibility
Pricing Plans
| | |
| --- | --- |
| Pro | $79.99 |
| Ultimate | $99.99 |
Bonus Tip: How to Remove the Background Noise from Videos Online
Do you want to enhance audio on video without paying dollars? Moreover, are you looking for a tool that can enhance your video sound while staying on the browser? Don't fret because Media.io - Noise Remover has got you covered. With this tool, you can optimize the sound quality of your video without doing much. Moreover, it is powered by artificial intelligence, so the noise reduction process is automated.
You don't have to adjust everything manually. There are many audio tools in it, like you can compress audio with its audio compressor. Moreover, its audio joiner allows you to join audio together. If you are tired of writing long lyrics, use its audio-to-text feature.
It also has multiple tools like an audio converter, music visualizer, acapella extractor, and voice changer. Feel free to follow the steps listed here to remove unrequired voices from videos:
Step 1

Open Media.io - Noise Remover and Import Video

Initially, search and access the "Media.io - Noise Remover" tool on your browser, and once you are on the official site, click "Get Started For Free." After this, click "Upload" and add the video of your choice.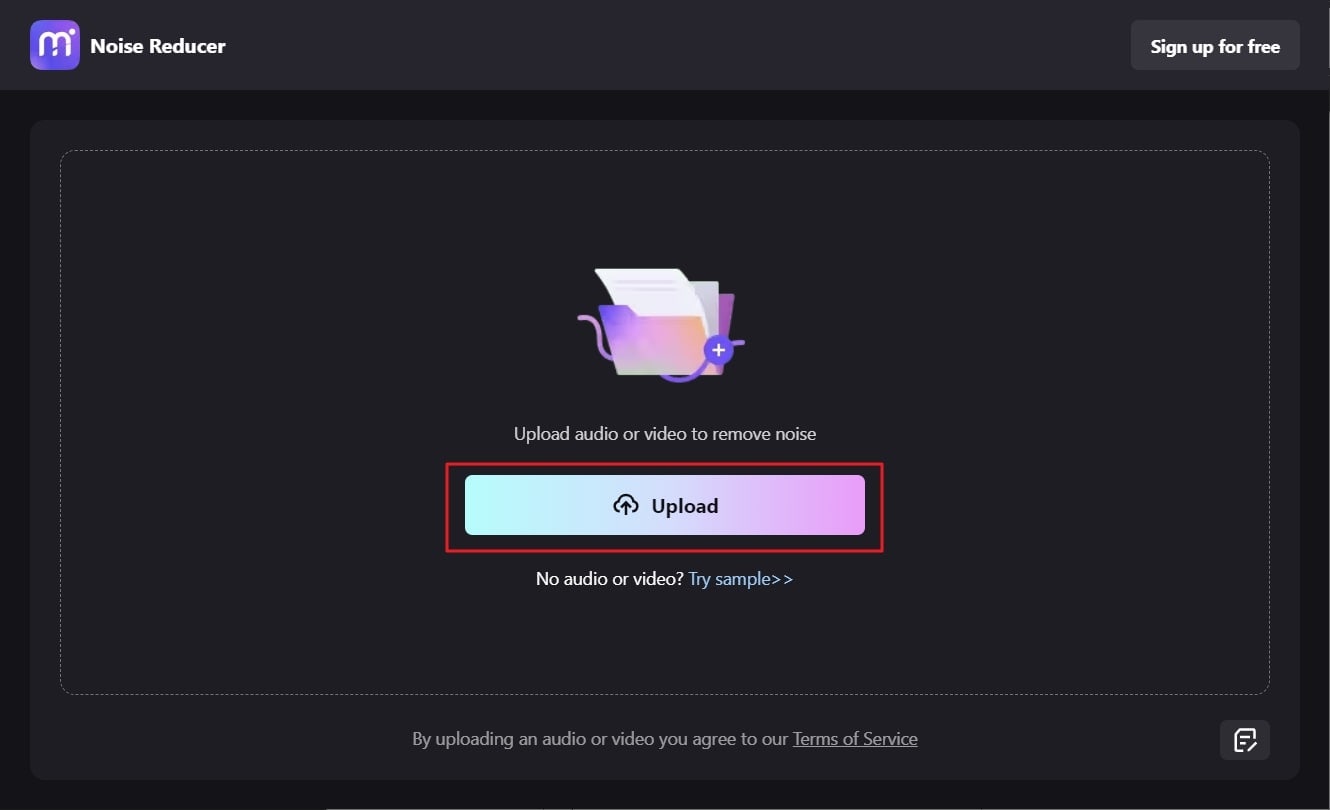 Step 2

Reduce Sound from the Video

Next, select the type of noise you want to remove from the "Select Noise Type" section and click "Reduce Noise Now." Afterward, go to the "Result Preview" section and play the audio before downloading. Once satisfied with the results, click on the "Download" button.