With HDTV and high-resolution cameras, the eyes of modern people are pampered with the best quality visual content. The 4k 3840 x 2160 pixels resolution has now replaced the HD 1920×1080 pixels as the golden standard of image quality.
Many solutions are available online these days and Media.io is one of the best. Using the latest Artificial Intelligence technology, it provides a cutting-edge service for multimedia-related content editing. This includes a solution to upscale image resolution easily up to 8x the original resolution.
With the help of its AI, the complicated process has been made simpler. Continue reading to find out more about how to upscale image resolution with Media.io.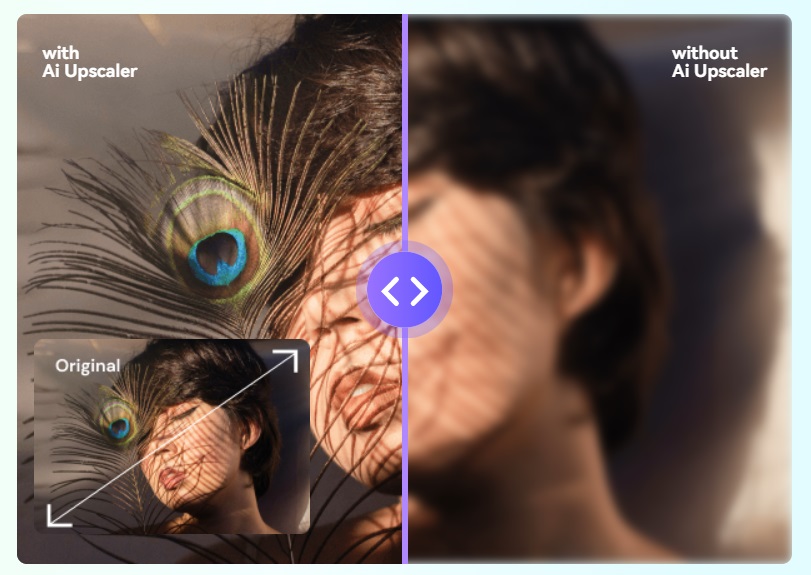 Part 1: Why it is necessary to upscale images
It is common for businesses to want to use images that are of high quality when they are creating marketing or advertising materials. While there are many small images that can be used for these purposes, it is often necessary to upscale them so that they are suitable for print or digital use.
So, you may find several reasons why it is necessary to upscale images:
1. Upscale pictures taken by an old camera with poor resolution
Let's say that you're a budding content creator. However, you still lack fancy photography tools to support your content creation process. You're still relying on your old smartphone with poor camera resolution. You can add stickers and filters, but there's no helping it when a picture is too blurry or pixelated.
Therefore, you need to upscale your image, so your photo will look clearer to engage your audiences.
2. Enhance photo quality for business catalogs
Say that you're a budding online business but you're still relying on your smartphone's camera or old catalogs for your product photos. With high-quality pictures, you can earn the trust of your audience more easily and upscale your conversion rate on your chosen e-commerce platforms.
3. Print Image
Need to print an offline ad for your interior design business? You're in for a treat. While online content doesn't need to have the highest resolution possible, printed materials demand otherwise. To earn the trust of your potential clients, you can't have a pixelated poster to advertise your business.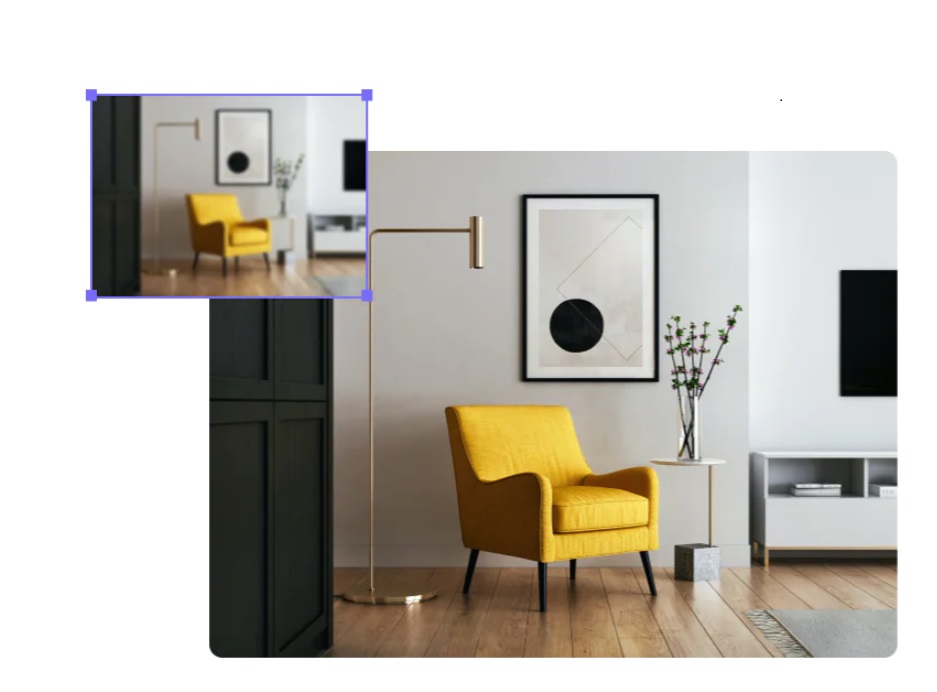 4. Make your images look more professional
With the NFT craze and digital art commissions remaining in demand, you will need to consider upgrading the quality and quantity of your work. The AI will maintain all the quirks while enhancing the images.
Now you can focus on increasing your productivity since image enhancement has now been made easy!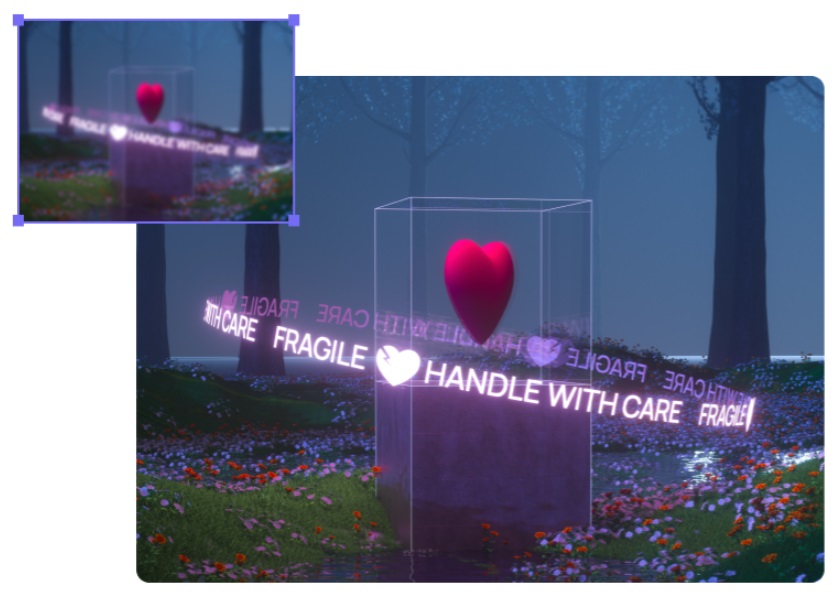 Part 2: How to upscale image to 4k online
Media.io is an AI-powered tool that can provide you with the perfect one-stop solution for your image editing needs. In a matter of seconds, you can upscale and enhance your images with only a few clicks. In turn, you can also upscale your productivity and revenue.
Follow these three steps to upscale images to 4k online on Media.io.
Step 1

Open Media.io Image Upscaler

Open Media.io Image Upscaler and upload your image by browsing local storage or simply drag and drop your images. Media.io supports various file formats, including JPG, JPEG, and PNG.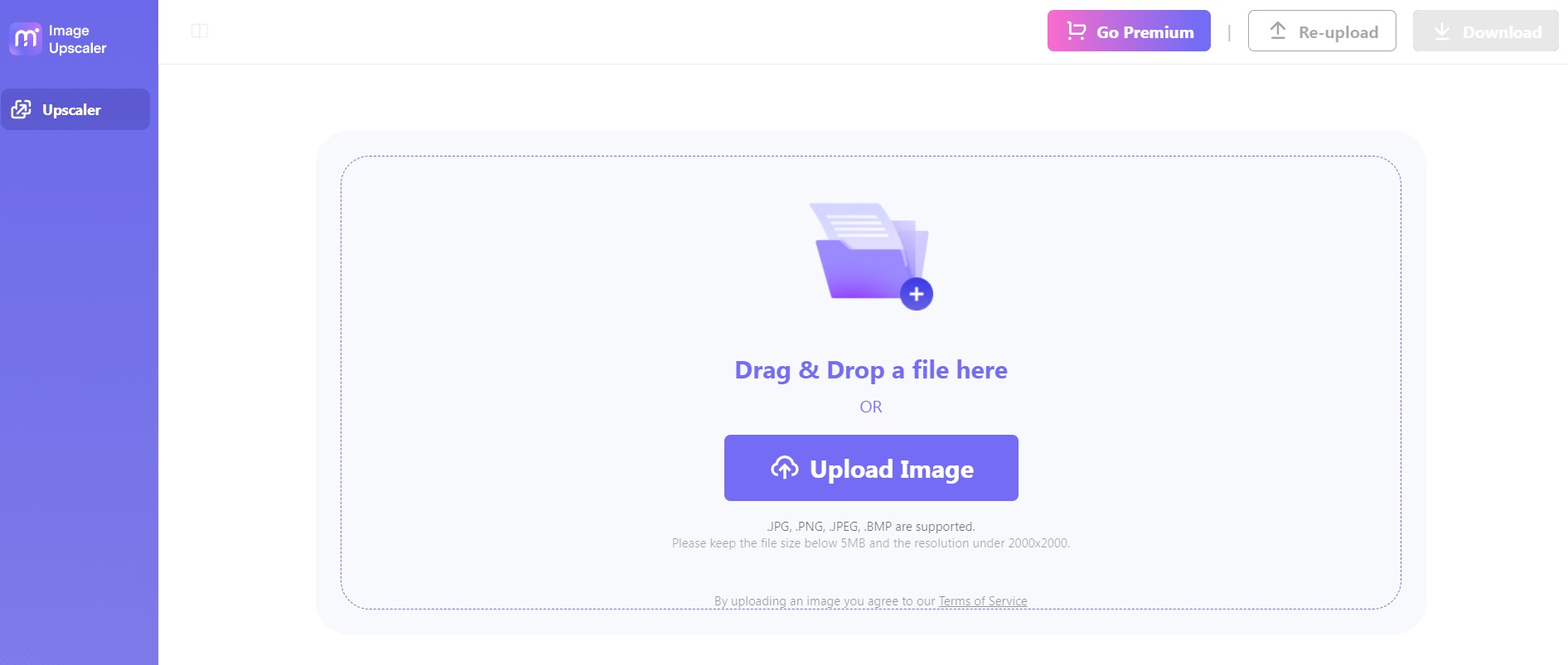 Step 2

Upscale the image

You can upscale the image 2x, 4x, or 8x. Make sure that the width and height are suitable to your targeted resolution. If 4k is your aim, then your image resolution needs to be close to 3840 x 2160 pixels.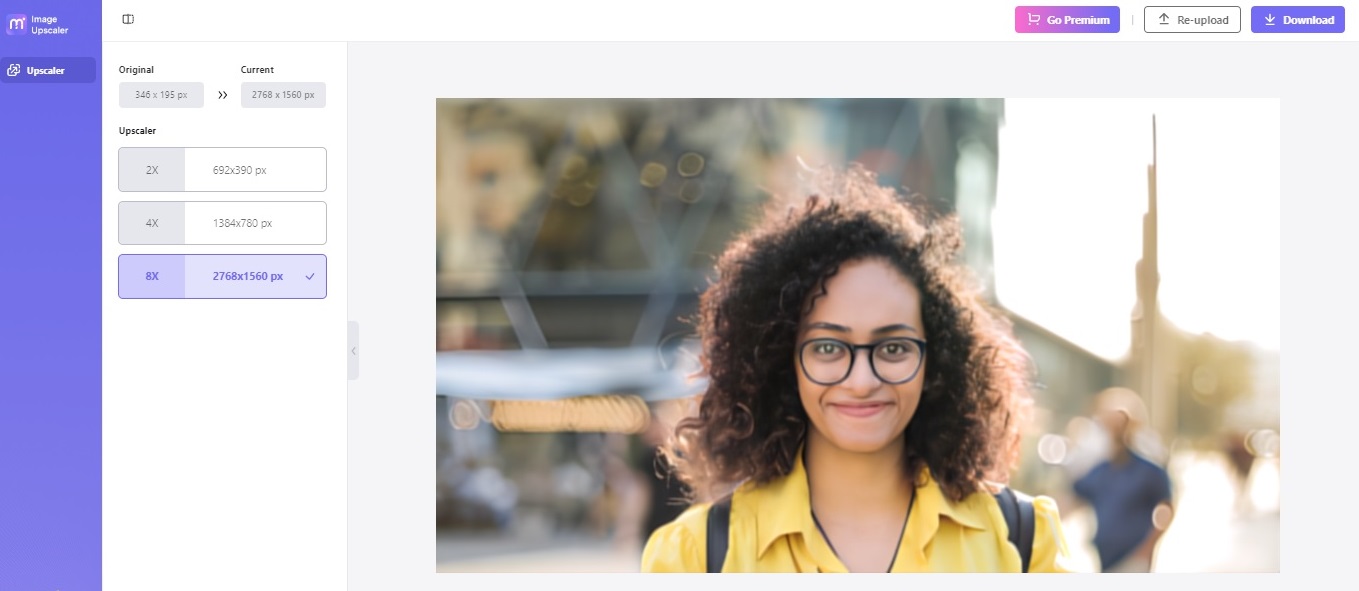 Step 3
The process might take a while; however, it should be less than one minute with a good connection. You can then click the Download button to get your enhanced photo.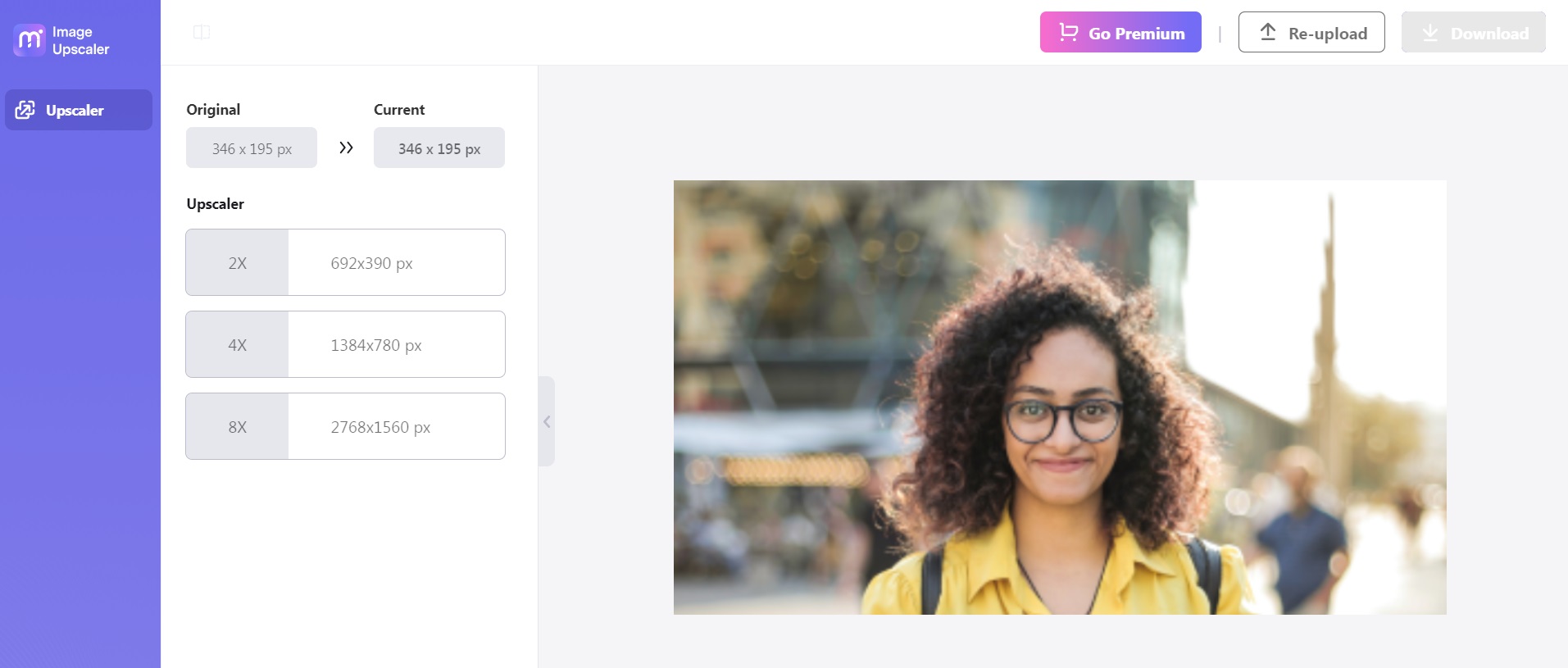 It's a super easy and fast process where you can increase any image by up to 400% in an instant. As Media.io complete your upscaling process within a few seconds, you can streamline your workflow and make time for other important tasks.
Part 3: How to upscale image to 4k on mobile
If you are more of a mobile user and don't always have access to a computer, don't worry. You can still upscale your image to 4K quality. All you need is your phone and an Image Upscaler app. This way, you can have high-quality images no matter where you are or what device you are using.
Upscaling an image to 4k on mobile is a process that should be undertaken with great care. There are a number of factors to consider, such as the size of the original image, the quality of the original image, and the desired final quality of the image.
If you're looking to upsize an image to 4k on mobile, we recommend using AI Image Enlarger. Using artificial learning technology, the app can ensure that your image is upscaled to the highest possible quality with ease.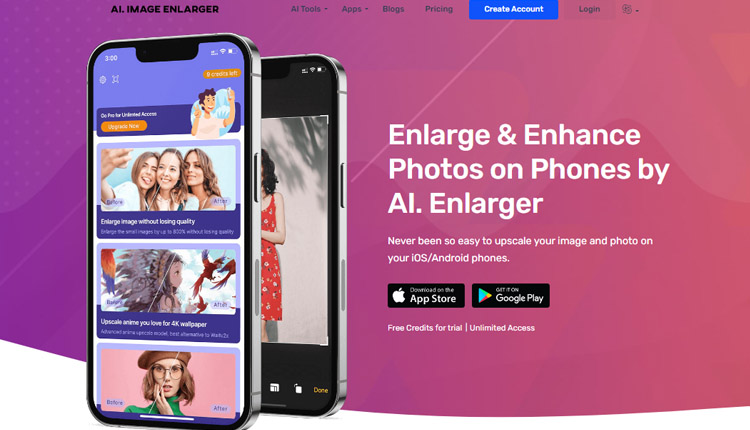 How to upscale image to 4k on mobile using AI Image Enlarger:
Step 1

Download the AI Image Enhancer app

Download and install AI Image Enlarger on App Store or Google Play Store here: https://imglarger.com/Apps.
Step 2

Choose enlarging option

Tap on "Enlarge Image without losing quality" and allow the app to access your media.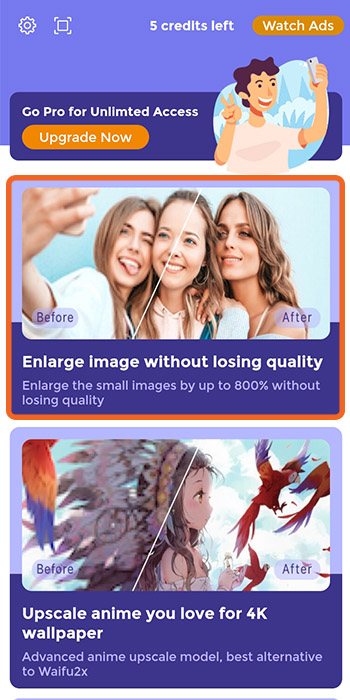 Step 3

Select the image

Select the Photo you want to enlarge from your gallery and tap Confirm.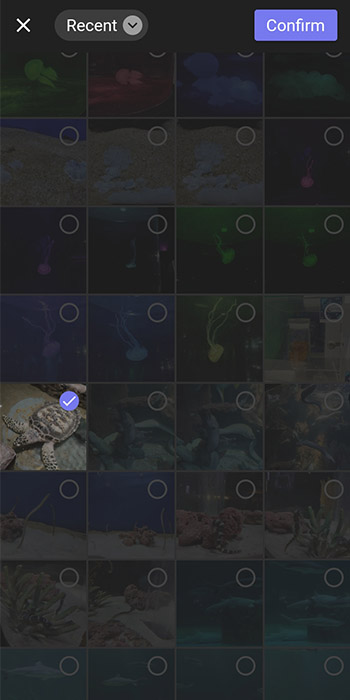 Step 4

Upload image and start thr process

Tap Upload Image > choose the ratio you want to enlarge your image > Upload Image. The app will start the process. Once the process is done, you can save it to your album.