When someone is uncomfortable with sharing their original photos as a profile picture, they use a cartoon profile picture. Moreover, many users think that they can express themselves better with a cartooned profile picture. If you also think the same but don't know how to turn a selfie into a cartoon, this article is for you.
By the end of this discussion, you will know the top 6 carton profile picture maker. Moreover, we will also provide some implementable tips to help you grow your social media.
Part 1: Benefits of Using a Cartoon Profile Picture on Social Media
Before getting into the profile pic maker cartoon, you need to know what befits you can get with the cartooned profile. The understated points will help you to understand the benefits of cartoon profile pictures. Have a look below to discover these benefits:
Dignified Privacy
When you use cartoon profile pictures, it helps you to maintain your privacy and anonymity online. It is the perfect option for users who don't want to reveal their true identity on social media. Above all, it is a reliable way to protect your personal information, and you can still interact with other people online.
Unique Branding
If you are using your social media accounts for business purposes, consider using a cartooned avatar. It helps you create a unique brand identity and sets you apart from competitors. It is also beneficial for you if you are working in a creative field or trying to make a personal brand.
Increased Approach
Using a cartoon profile picture, you can feature yourself as more friendly and approachable. It is a perfect thing to attract more users on social media. With a cartooned profile picture, you can gain a large number of followers and interact with them in a fun way.
Share Creativity Globally
A cartooned profile picture allows you to implement your creativity and share it with others. You can now share what's in your mind in a creative with a smooth touch of emotions in the easiest way. It also reflects your interest and hobbies and builds an authentic and relatable online presence.
Cross Culture Interaction
With a cartoon profile picture, you can connect with people of different cultures and backgrounds. Cartoons are recognized universally, and they can also transcend language barriers for many people. Moreover, you can also create avatars just like your favorite anime character to show your love and support for that character.
Part 2: 6 Best Profile Pic Maker Cartoon Online Tools
With a cartoon selfie, you can attract more followers and also stands out from your competitors. It can be problematic if you don't use a reliable tool for this. To eradicate any irritating scenario, have a look below to discover top-rated cartoon makers:
With the help of Media.io - Cartoonizer cartoon profile picture maker free, you can create flawless profile pictures for your social media. This tool can help you make multiple types of cartooned avatars for your social media. You can also customize the emotions you wish to express on your social media with it. This exclusive tool is powered by artificial intelligence and offers an automated procedure for you.
Turning common types of profile pictures into multiple kinds of artwork is also a very reliable procedure with it. Whether you wish to show yourself as a Disney, Barbie, or 3D doll character, this tool can help you with everything. You can work on videos with this tool to create cartoon characters in videos. Moreover, the interface of this tool is very well structured, along with a blazing-fast processing speed.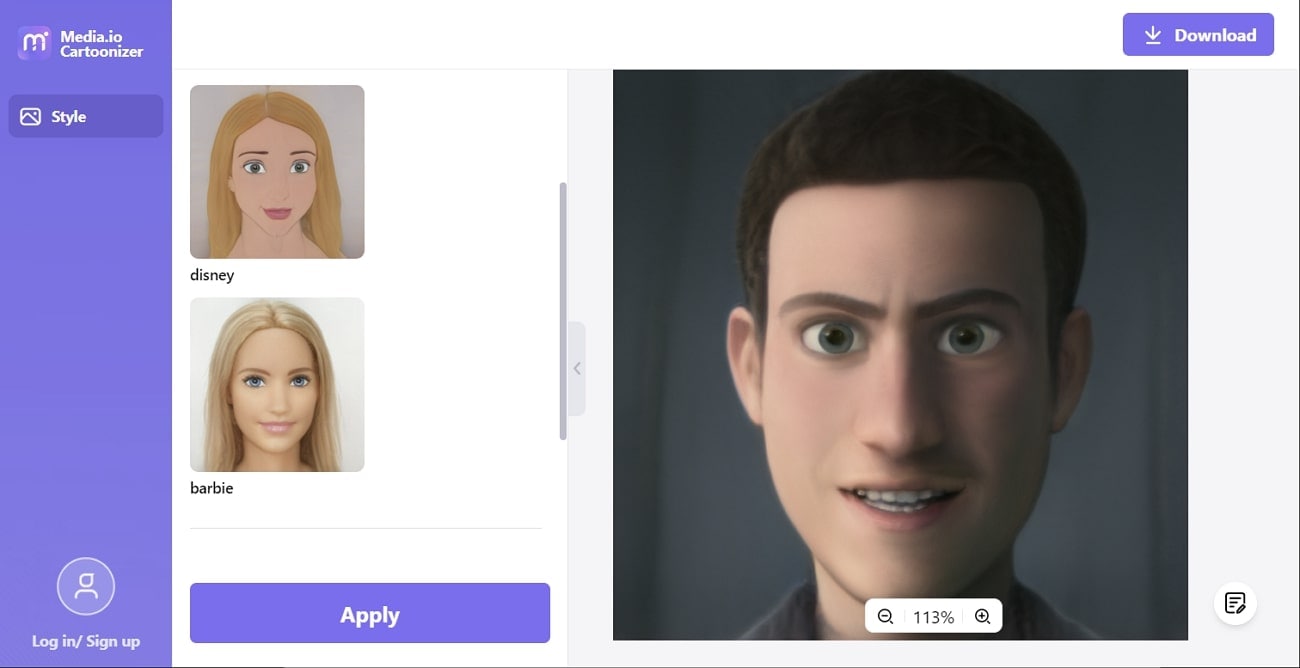 With the help of this elegant tool, you can create cartoon profile pics of yourself. When you upload your profile picture to its interface, it automatically converts it into a cartoon. You don't have to do anything manually, which is very convenient for the users. Above all, this tool also allows you to make face emojis of yourself. The fun you will have while working with this tool is beyond your expectations.
Moreover, it allows you to process 10 free images in a week. To maintain the security of your photos, it automatically deletes the photos from its interface within 3 hours.
BeFunky is an all-in-one creative platform through which you can also create cartoon profile pictures. It also offers world-famous cartoon effects through which users create high-class and stylish profile pictures. You can also customize the opacity of the effects in your pictures. Whether you want to make a cartoon of the pet landscape of your face, this tool can help you with everything.
Just by uploading your photo and selecting a cartoon effect, you can create perfect cartoon pictures of yourself. BeFunky also has many image solutions along with cartooning, such as making collages and removing backgrounds.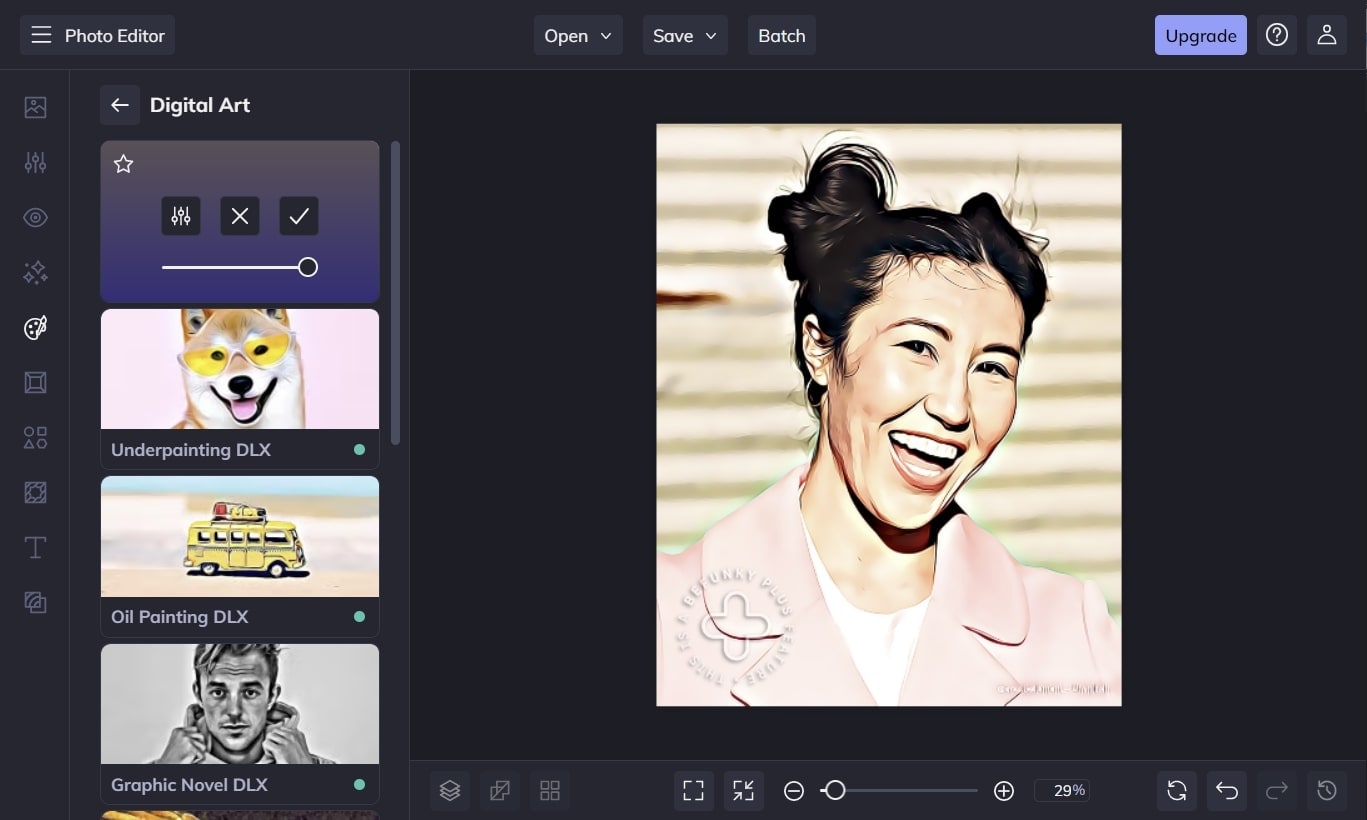 Colorcinch allows you to turn your selfie into a cartoon to make your name in the virtual world. It also offers diversified customization options such as clothing, skin color, and more. You can also add several types of accessories to your avatar with this. Moreover, if you don't like your cartoon after completing it, don't worry because it allows you to edit it as you like.
In addition to this, it lets you create several types of avatars, such as anime, cartoons, and more. You can also crop and resize your photos and ca also add text to them. Other than this, it also lets you manage the colors and vibrancy of an image.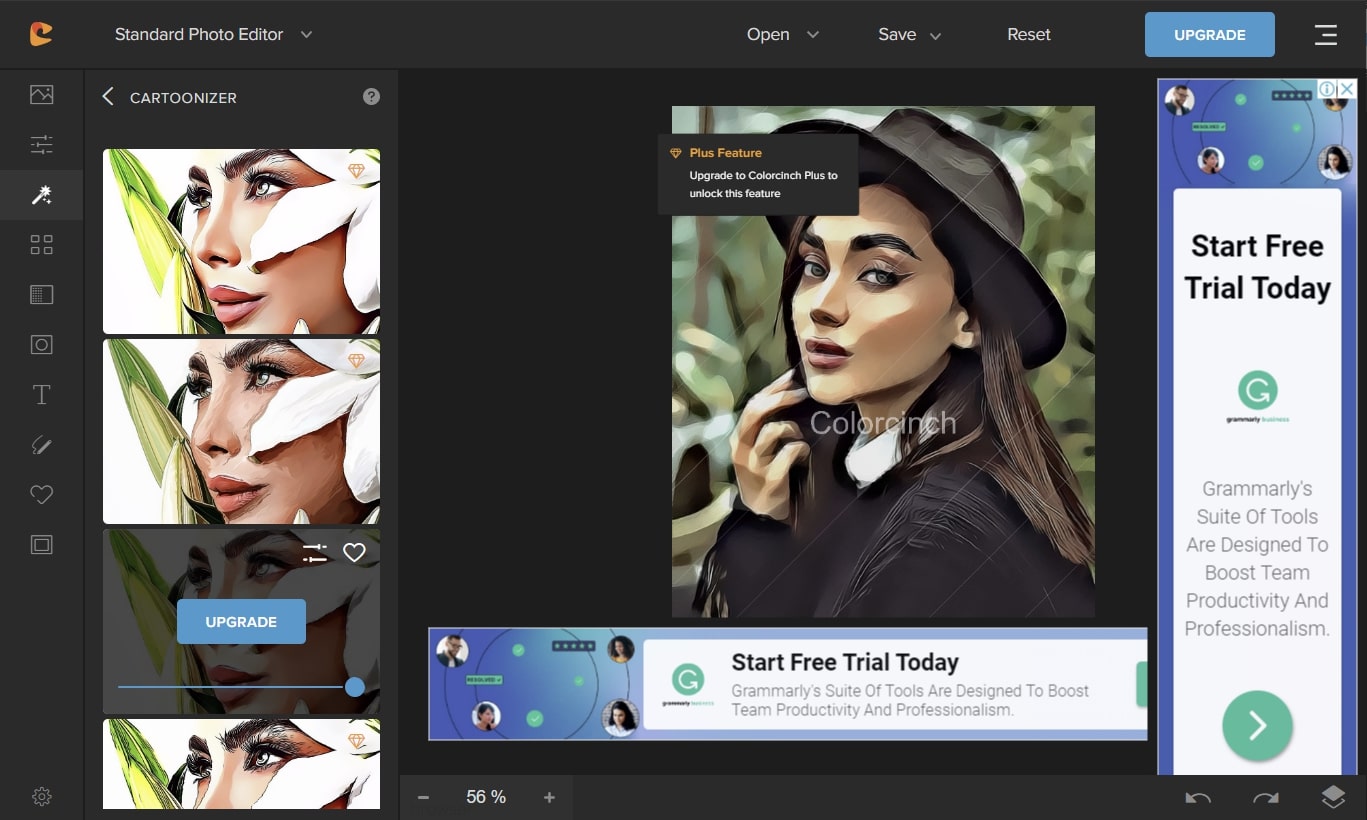 Cutout.pro is a well-known profile pic maker cartoon. You can create multiple types of cartoons avatar with it, such as smile avatar, pixel, pixar, pinky, and more. It can also convert portraits into cartoons with its advanced AI algorithms. Above all, it also helps you to create cartoons of your pets or favorite sceneries.
Cutout.pro also allows you to select the character you wish to express, for example, male wizard, elf ranger, opal-haired goddess, and more.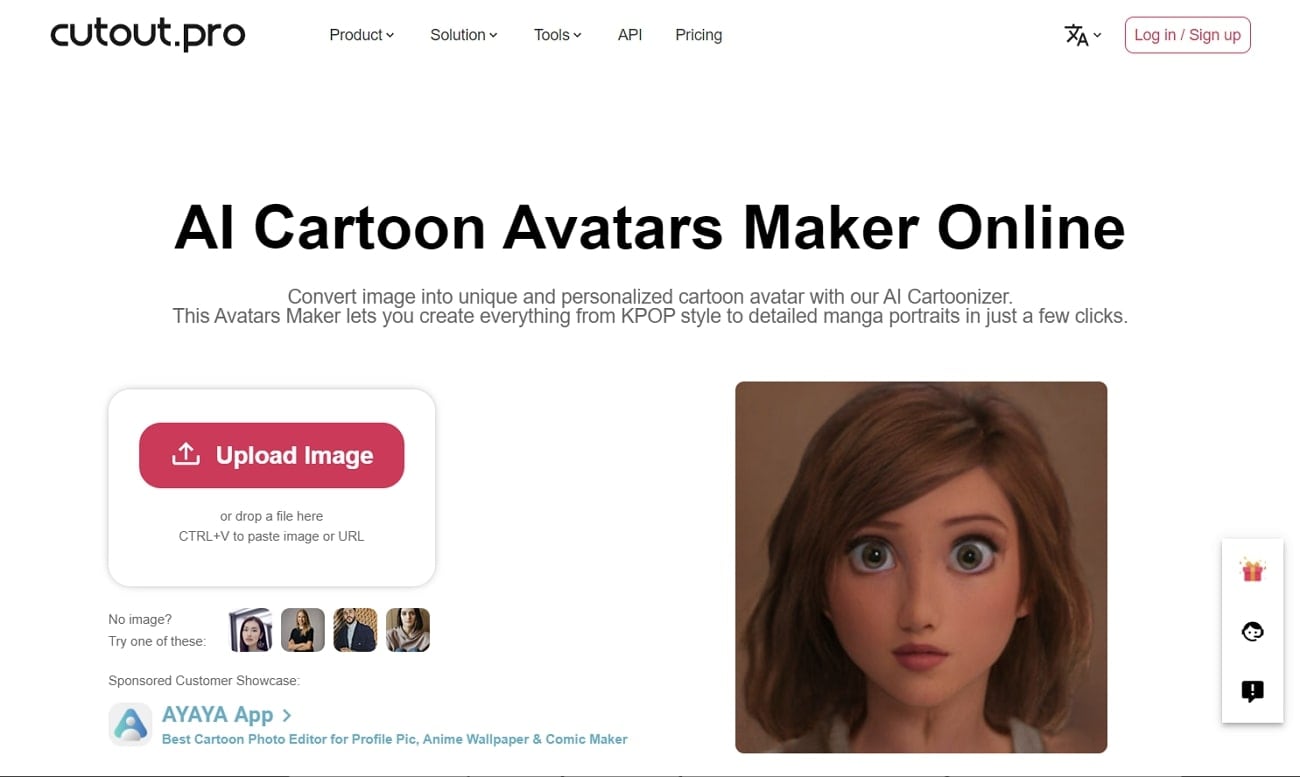 Fotor cartoon selfie app converts simple pictures into eye-catching cartoons with a fully automated procedure. You can turn any photo into a cartoon with it and then upload it on social media to engage users. Moreover, it also has multiple types of accessories and unrealistic makeup to make your photos more visually appealing.
Its user interface is quite expressive and precise, which allows you to select any effect of your choice without any complication. The processing speed of this tool is also very fast, which can help you accomplish your task in a limited time.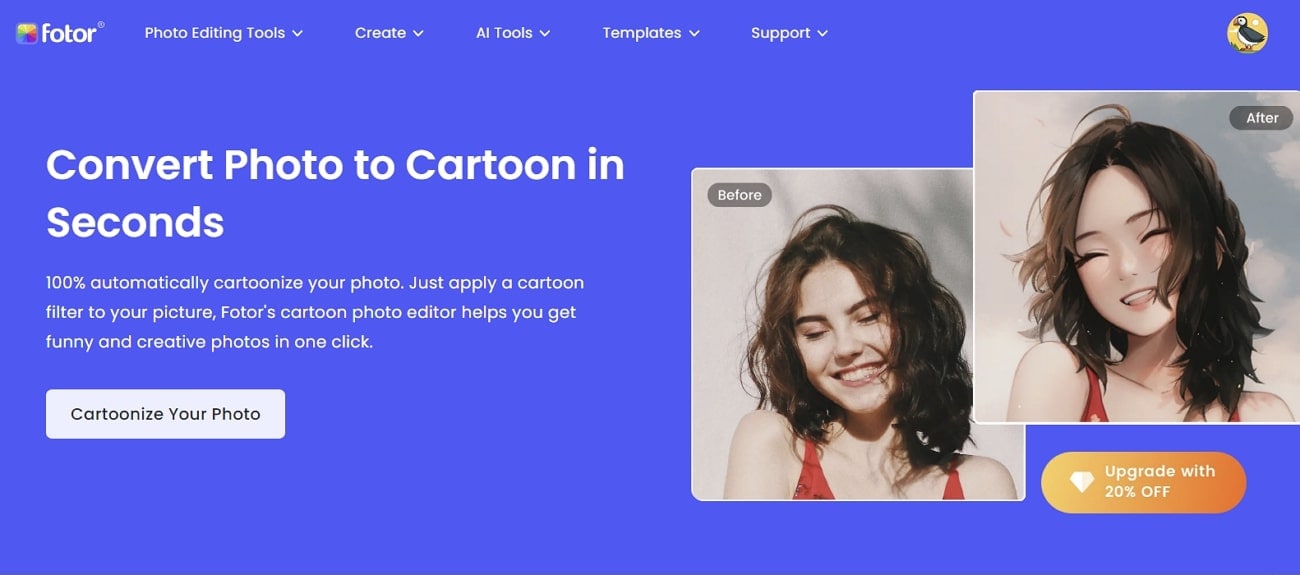 Bonus Tip: Other Social Media Tips for Growing Your Account in 2023
Want to learn other helpful tips like a cartoon profile picture to grow your social media account? Here are some of the social media tips that will help you to grow your account in 2023:
Upload Engaging Profile Picture:

Your profile picture is the first thing users will notice. You need to upload a profile picture that can attract a large number of followers. It also should be unique and aesthetically pleasing to the eyes.

Post Timings:

Every region has specific post timings, so you need to know about the best post timings. Moreover, never take too long breaks from posting, as it can be a significant drawback for your account.

Schedule Media Content:

Creating media content can be hectic, which is why you need to get your hands on the content initially. This helps you post on time and ensures that you have perfect photos and videos posted for your account.

Followers Engagement:

There will be uncountable pages on the niche you will be working on. So to engage a large number of followers, you need to make engaging content. Moreover, reply to DMs and comments whenever you get time.