Color-correcting image tools play a crucial part in an image editor. No image is perfect without illustrative and vibrant colors. If you capture the photo with misoriented colors that are impacting its productivity, consider using a photo color correction online. The internet is loaded with these types of tools.
Yet, if you need to work with reliable ones, this article is for you. Here we will discuss the top-rated color-correct photo online tools. By the end of this discussion, you will also know which tool is the best and most simplified solution to photo problems.
Part 1: What are the Benefits of Using an Online Color Corrector
Before getting into online photo color correction, you need to know why they are essential. Moreover, learning the benefits of using an online color-correcting tool is also essential. Have a look below to learn about the benefits of color-correcting tools:
Correcting Color Balance and Accuracy:

Color correction tools are prone to adjust colors in photos to eliminate imbalances. These tools also help in enhancing the color accuracy of an image. They can add color to photos that match the tone and make them eye-catching.

Creating Consistency:

With color-correcting tools, you can ensure consistency in images. The photos after color correction are used for professional uses such as branding, advertising, and more. You can also take assistance from these tools for building a strong visual identity.

Higher Flexibility:

These types of tools are flexible and allow you to make a wide array of adjustments to an image. From color temperature to brightness, you can control everything with these tools. Moreover, they also help achieve specific looks and make the image more visually appealing.

Professionalism:

The color-correcting tool is an essential component of professional photo editing. With such tools, you can elevate an image's overall quality and outlook and make it more professional. They are a must-have for organizations and businesses to polish images and attract more audiences.
Part 2: The Best 7 Color Correction Image Online Tools
Now that you know the higher functionality and benefits of image color correction online, you must be looking for tools to do this. This section will teach you about the top 7 color correction tools. They provide reliable results. Moreover, all the below-listed tools are trustworthy, and you can even work on your private images with them. Have a look below to find out more about these tools:
This AI-powered color-corrector photo online never stops to amaze users with its higher productivity and better functionality. This tool can improve the quality of your image without messing up its format and size. Above all, it is a free tool, so you don't have to pay anything to make photos more visually appealing. Moreover, it is a very easy-to-use tool, and you can use it without editing skills.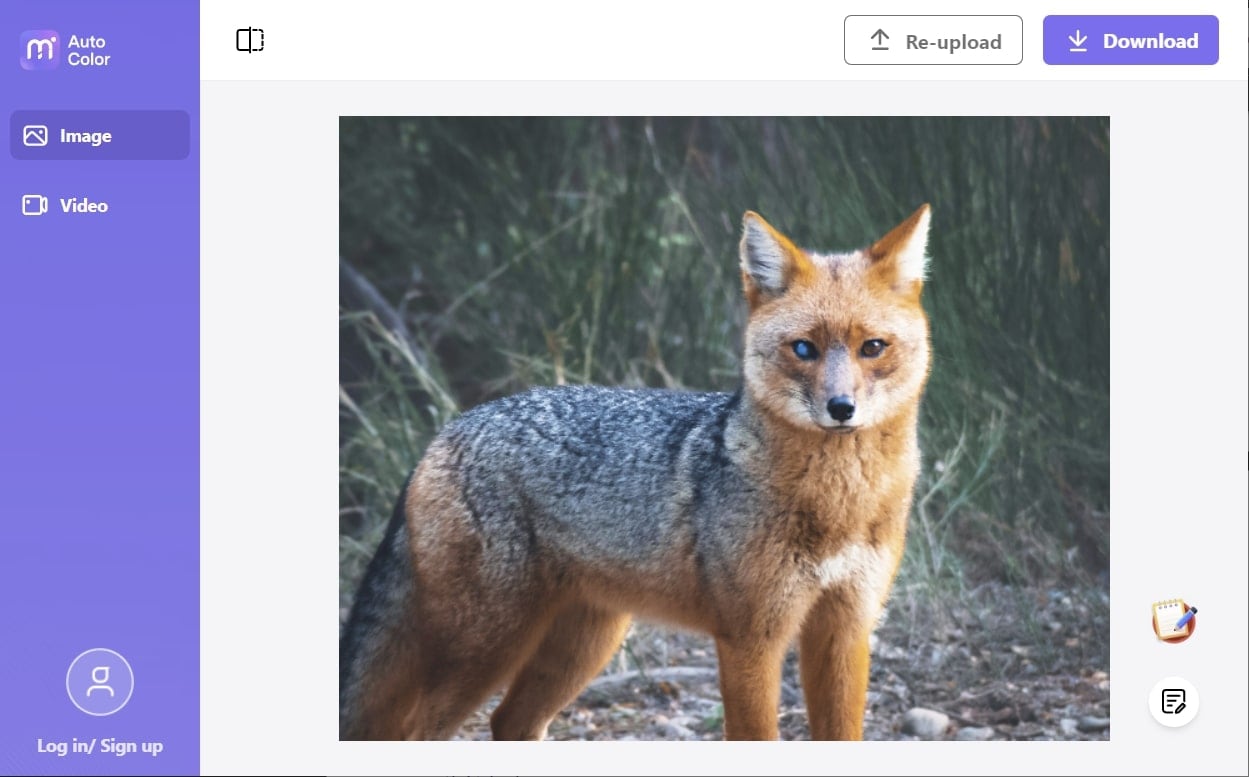 Key Features of Media.io - Auto Color
It supports various formats such as MP4, MOV, JPG, WebP, PNG, and more. So, you can work with this tool without any format restrictions.
Not only use images, but you can also work on videos and correct the colors in them. There is no such restriction on the size and format of the video.
The process of correcting colors in Media.io is truly automated. You just have to upload the images or video, and its advanced technical algorithms will handle the work for you.
With this tool, you can accomplish the task of image color correction online. It lets you achieve amazing results with its flawless color correction procedure. Whether you have an uneven skin tone or dull background in a photo, this color corrector can help you with everything. Moreover, it does not compromise the quality of an image even after modifying it.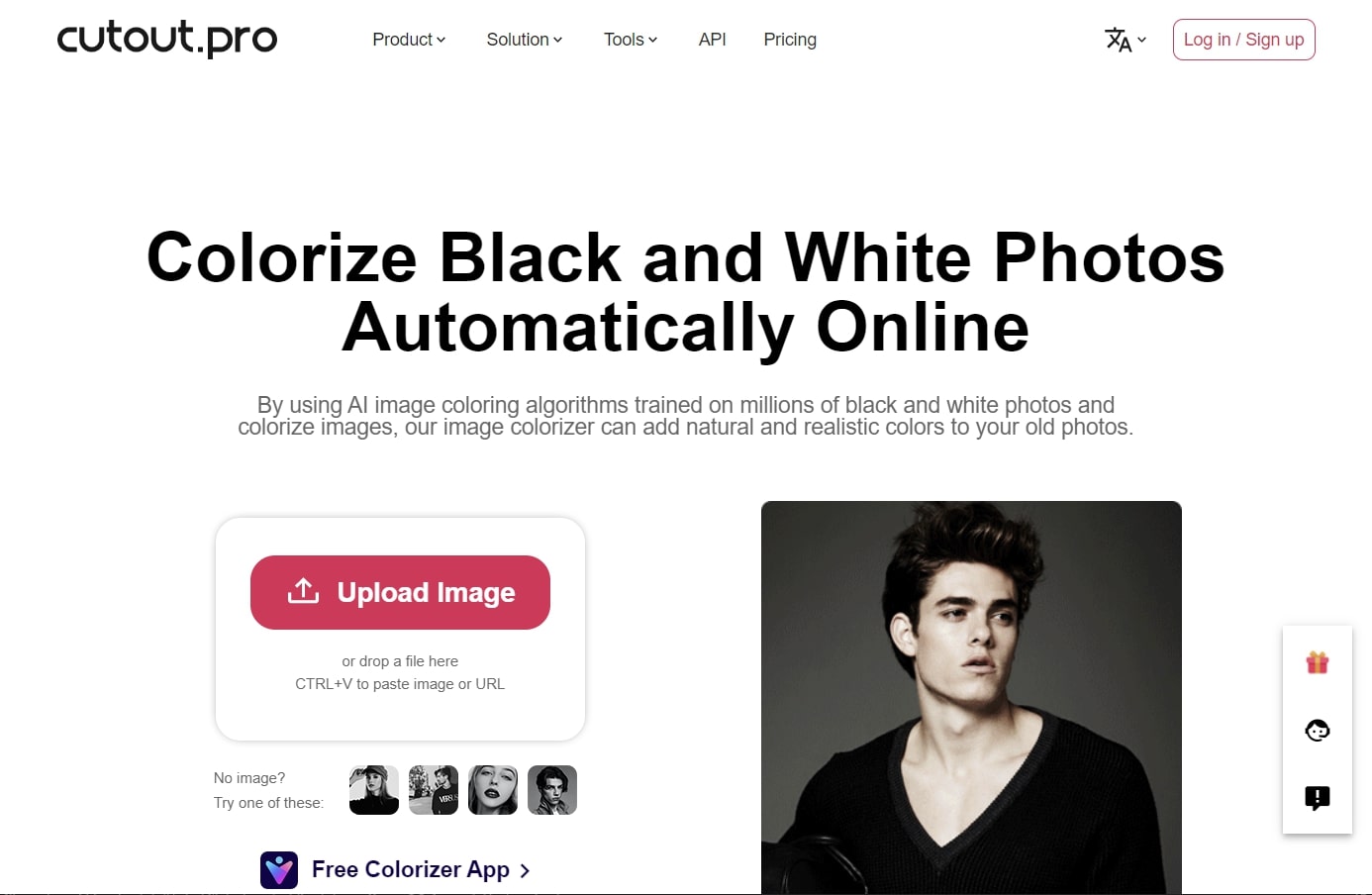 Key Features of Cutout.pro
This tool has a powerful editing tool that can lead to perfect exposure, contrast, and brightness level in unattractive images.
You can also remove unwanted objects, persons, or blemishes with this tool. It also lets you remove the background from images.
You can also use this tool to enhance the quality and resolution of your video.
LunaPic is also a famous tool for color-correcting images online. With this tool, you can work on unattractive photos to make them more mesmerizing. Moreover, it is a free online tool, so you can correct the colors of photos without spending a single penny. As for the data policies, this free tool still has very strict data policies, and it also provides an API at the cost of $0.01/image.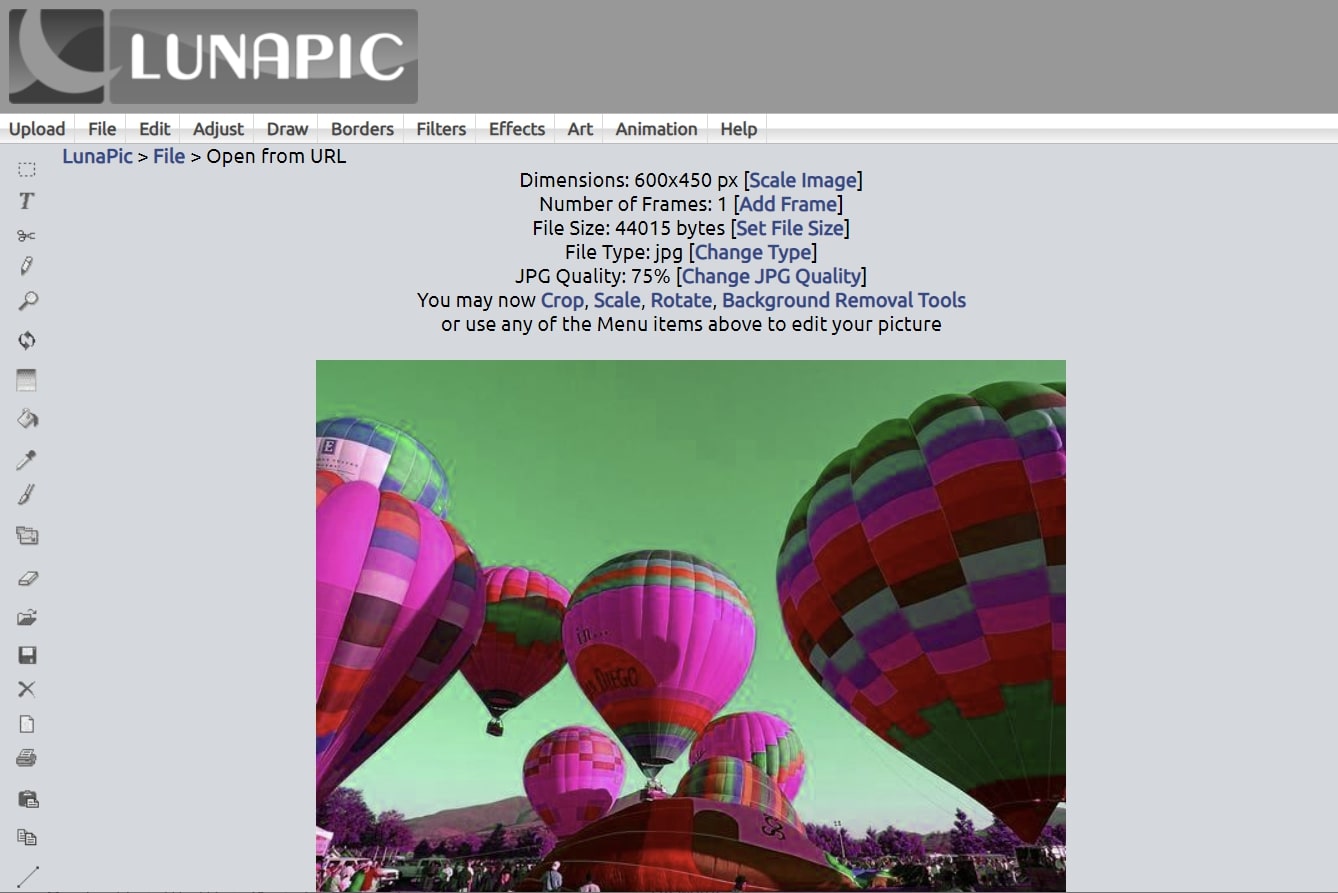 Key Features of LunaPic
You can adjust light levels, color saturation, focus, and many other noticeable parts of photos with it.
It allows you to create a customized border in several ways, such as custom frames, blurred borders, sticker borders, and more.
This tool has a wide array of built-in filters, like light, ginger effect, lines, and more. You can use them to make the image more captivating.
PhotoKit can also help you regarding issues like photo color correction online. It comprises a highly intuitive and functional interface, which makes it a good photo editor. Moreover, there are diversified filters in it, which are fantastic and modernized. It integrates powerful editing tools with tons of great features. You can make images perfect looking with it.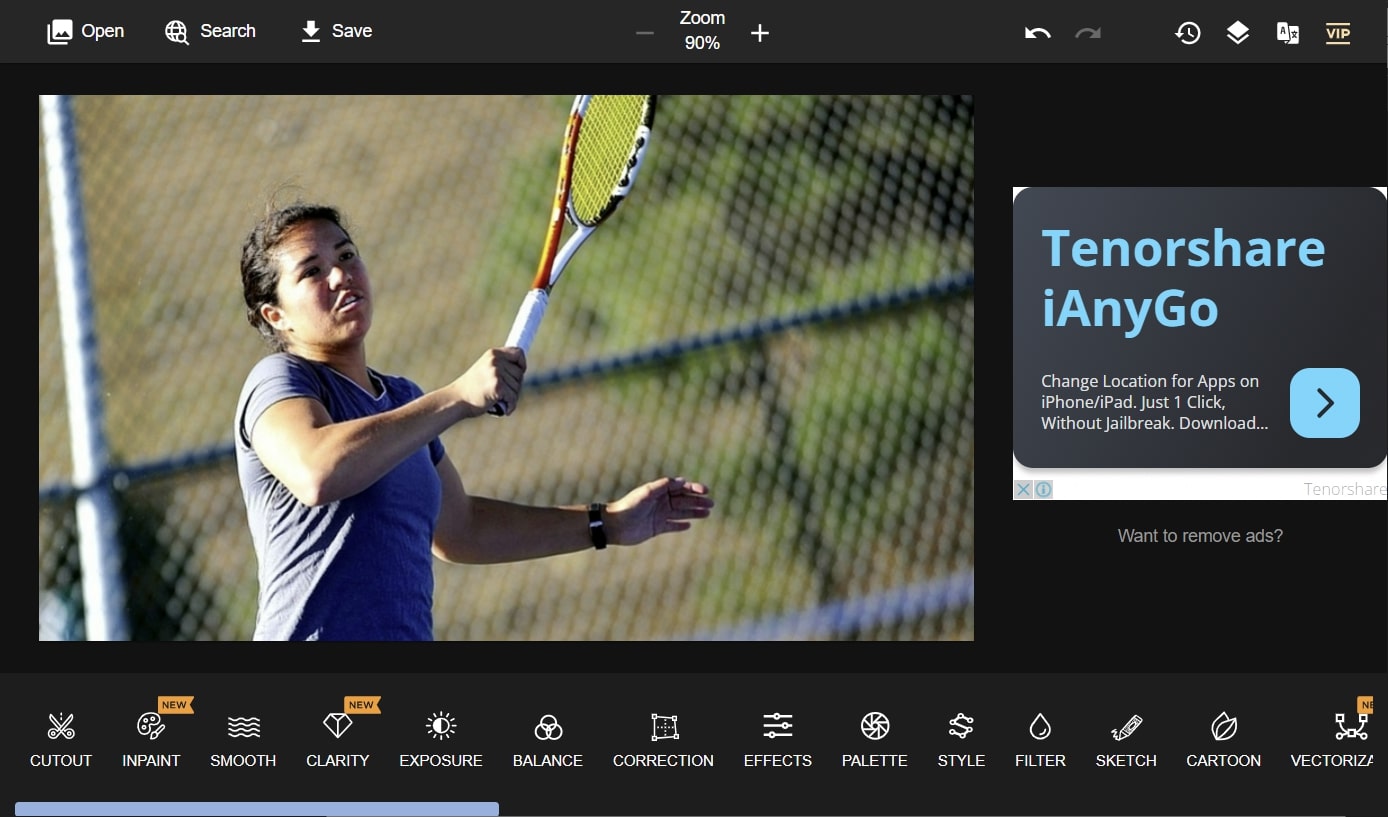 Key Features of PhotoKit
You can cut out unrequired parts of images and make the image more customized with ease.
It allows you to inpaint and smoothen the images and enhance the clarity of images with PhotoKit.
This tool helps you level the photo's exposure, balance, contrast, and other notable metrics.
Color correction image online is a very reliable process when done with tech-savvy tools like Fotor. You can also apply the perfect color scale to black-and-white photos with it. Fotor also lets you highlight and focus the essential parts of pictures with incorporated and deep saturations. It is also possible to create high-end contrast to add dramatic effects to the photo.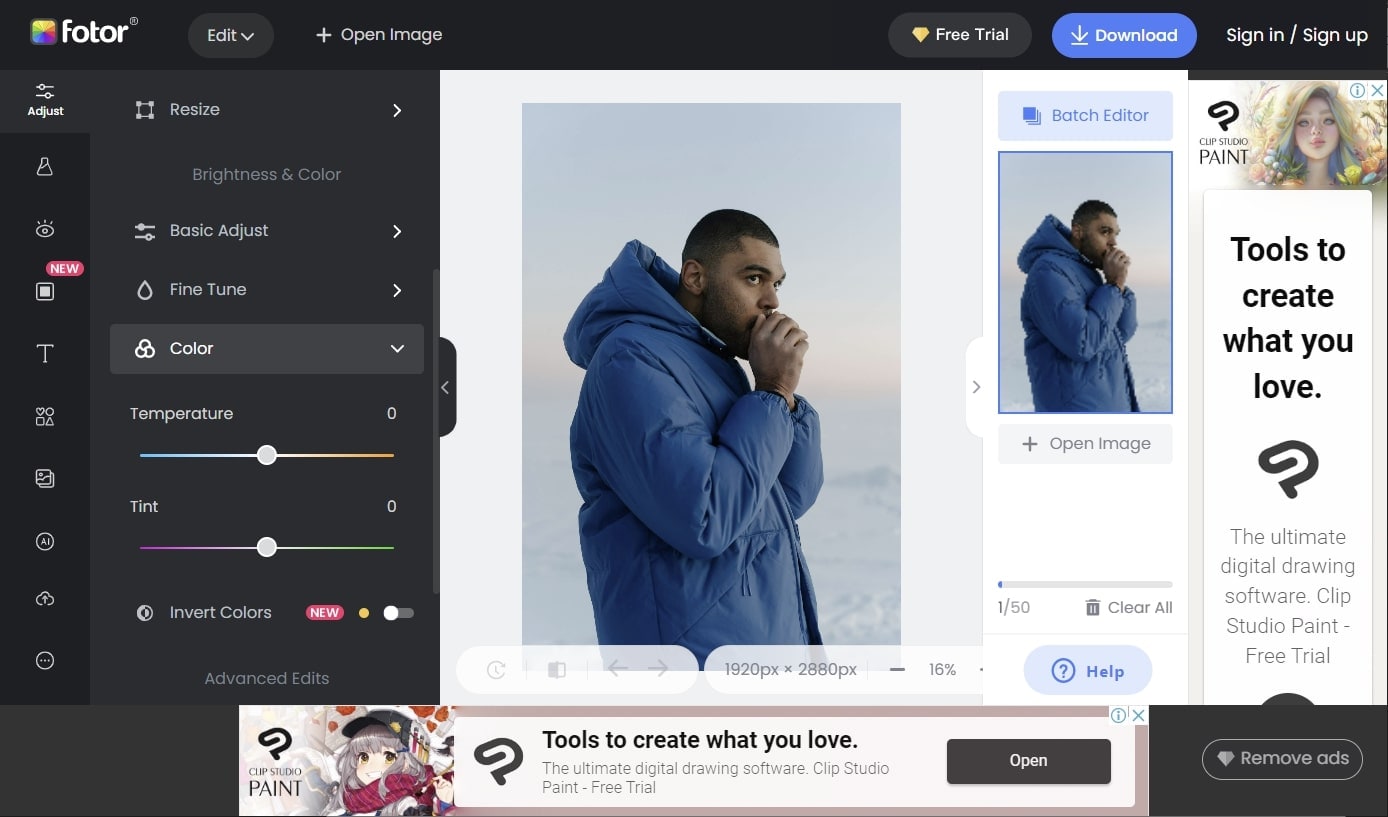 Key Features of Fotor
The color splash feature of Fotor allows you to create fantastic art in raw images to attract more viewers.
You can also customize the size and image to export it after color-correcting it with Fotor.
This tool supports a wide array of formats, so you can work with this tool without any format restrictions.
BeFunky image color correction online can pave the road to your successful career as a photographer. It allows you to take full control over muted and oversaturated colors. You also got several types of adjustment options while working with it. Fixing damaged and color-cast images is also a very easy process in BeFunky. It is a perfect tool to add funky colors to any image.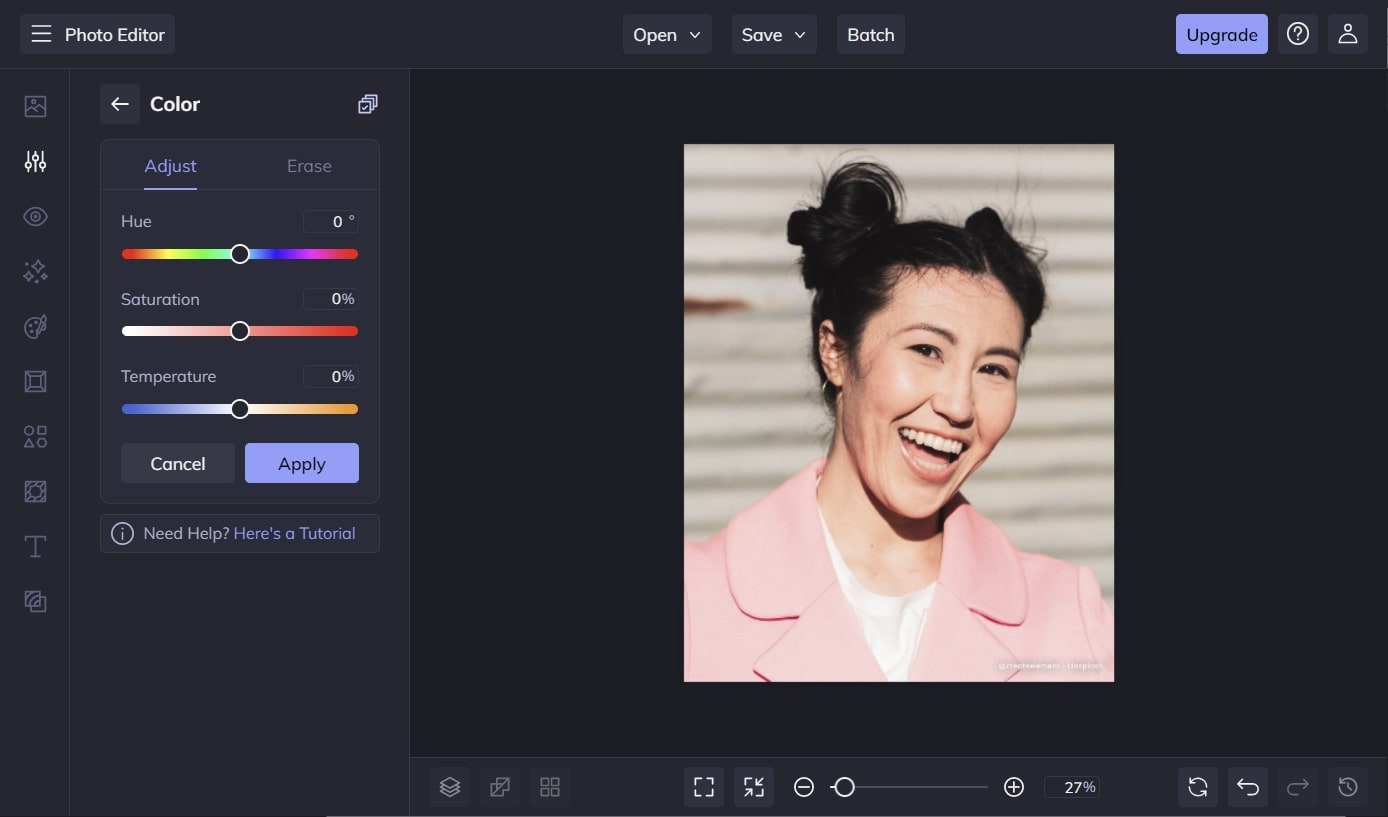 Key Features of BeFunky
You can make edit photos with full personalization in BeFunky. Even cropping and resizing can be customized in it.
It allows you to turn raw photos into unique art, paintings, sketches, and cartoons.
Removing boring backgrounds and retouching images for better visuals is also possible with BeFunky.
Do you want to make your images stand out in the crowd? Consider image color correction online with Pixelied. By just uploading or dragging the photos in its interface, you can get the work done in a limited time. Moreover, it allows you to work on multiple image formats such as PNG, JPG, and SVG. You can also select the filters and effects for your images to make them more mesmerizing in Pixelied.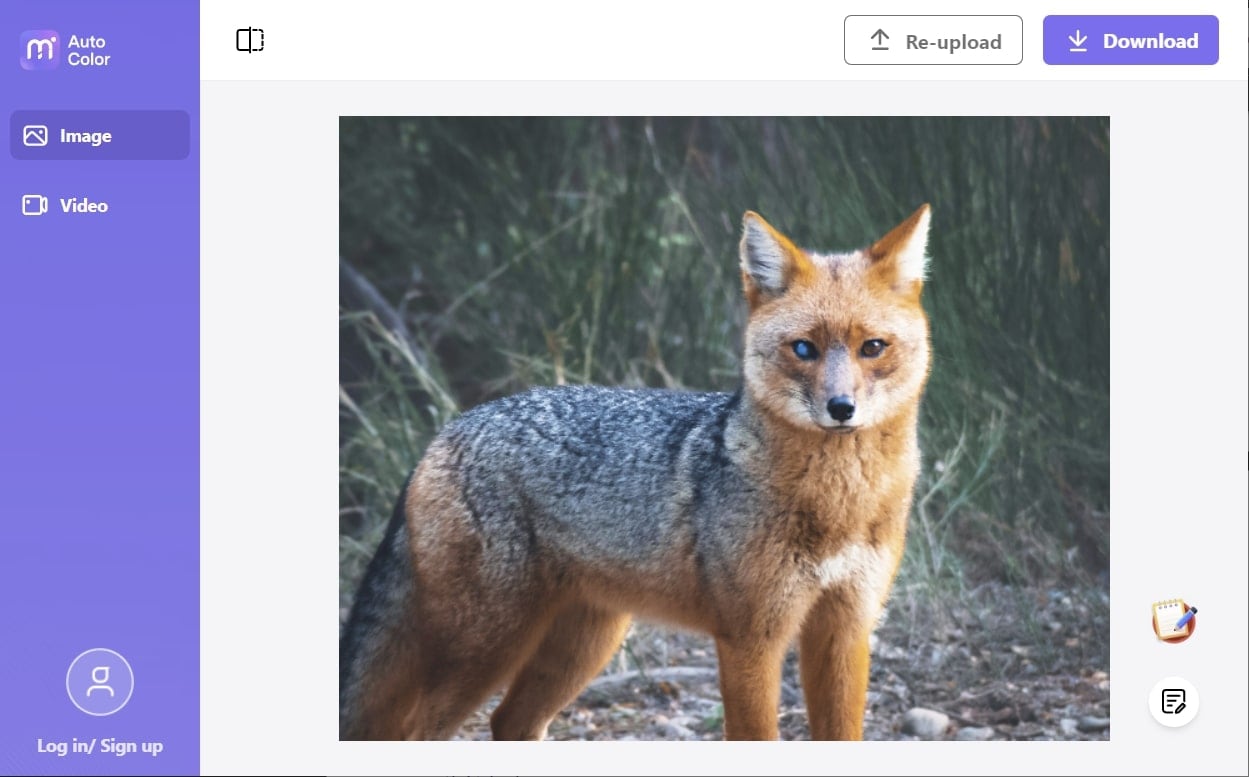 Key Features of Pixelied
With color tint, you can add and manage the colors in images with full control.
You can save the image in multiple types of formats after editing it with Pixelied.
It not only provides the basic tools but some prominent AI tools such as Blur Background, Photo Enhancer, Photo Colorizer, and Cartoon Selfie.
Part 3: Which Online Color Correction Tool is Best?
No doubt that the tools listed above can help you with color-correct photos online, but they can be challenging to use for beginners. So, if you are a beginner who wants to correct the colors in images, consider using a straightforward tool named Media.io - Auto Color. Its interface is intriguing and well-structured, so you will not face difficulty while using it.
Moreover, its processing speed is ultra-fast so that you can finish the work in the blink of an eye. The process of color correcting is truly automated, so you don't have to adjust everything manually. In short, it is the perfect solution to color-correct images in the easiest way.
How to Color Correct Images with Media.io - Auto Color
The steps listed here will help you in image color correction online with Media.io - Auto Color:
Step 1

Launch Media.io and Import Image

Launch the Media.io - Auto Color tool on your browser, and from the main interface, click "Upload Image Now." After this, hit the "Upload Image" button and add the photo whose colors are disturbed.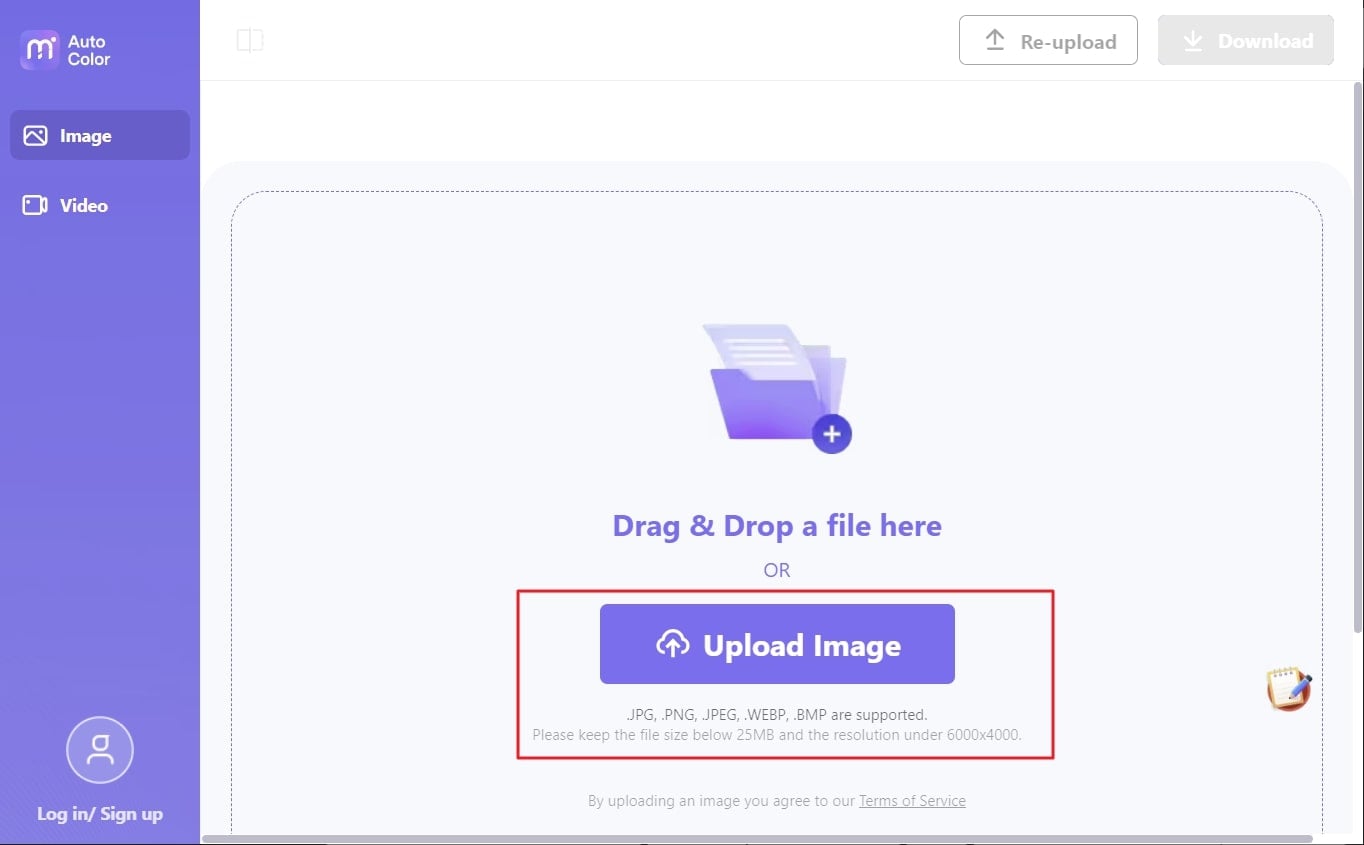 Step 2

Save Color Corrected Image

Once the image is uploaded, Media.io will automatically color-correct it. Following this, click on the "Download" button to save the color-corrected image on your device.