A WebM file is packed with VP8, or VP9 codecs, which supports the web to get opened as the file is specifically designed for the web using HTML 5 environment. It produces high-quality output as VP8 is much superior to others in terms of quality. WebM files support all the latest web browsers such as Google Chrome, Mozilla Firefox, Opera Browser, Internet Explorer, and more. You can also play the file on Safari or MAC browsers while integrating free plugins. Here this article will discuss the top 3 WebM video players for Windows OS.
Part 1. How to play WebM Videos Using Windows Media Player
If you are using an OS such as Windows ⅞ or 10, you should install the WebM Media Foundation Components to Windows Media Player, which can help you to play a WebM file through Windows Media Player.
If you are using an older version of the Windows Media Player, you should get the WebM DirectShow.zip archive and extract the .zip file. Then install the files install_webmdshow.exe and makewebm.exe.
As you can see, if using WMP to play WebM files is too complicated, here are a few better WebM video players alternatives.
Part 2. 2 Recommended Alternative WebM Players for Windows 10/8/7
Find below the two methods to play WebM files easily using Windows Media Player alternatives.
VLC Media Player is an extremely useful media player tool that enables you to play almost all types of audio/video files. It also supports WebM formats and even has the OGG Forbis codecs installed in it. Thus, allowing you to play WebM audio/video files flawlessly.
Step 1: Open VLC Media Player, select the option Media, and click on the option of Open file on the top left menu bar.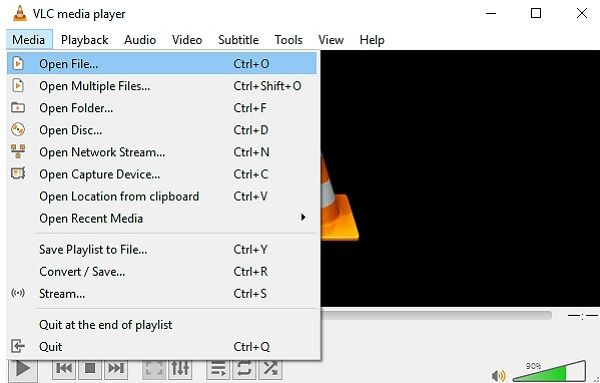 Step 2: Browse through your PC and select the WebM file you want to play.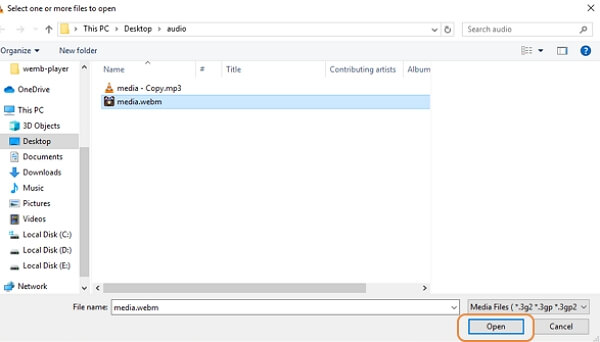 Step 3: Right-click on the file and select Open with VLC. That's all, and the WebM file will start playing.
One more powerful multimedia music/video player, a perfect alternative to Windows Media Player, having merits to add all the existing media files to its storage library and play it directly from there. Thus, you no longer require to browse through the PC and select the audio/video files to be played. Please see the steps below on how to play WebM files on Windows PC.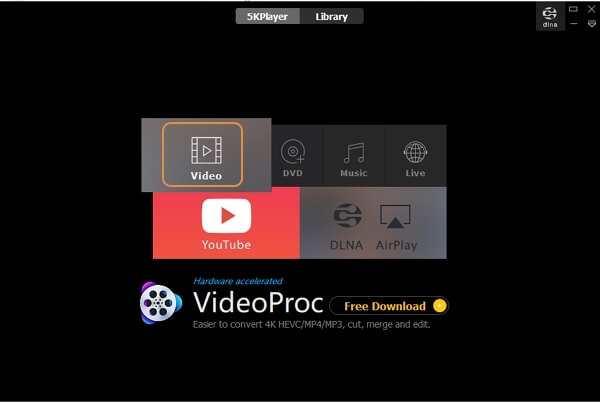 Step 1: Open 5K Player and click on the Video option.
Step 2: Browse files and choose the WebM file you want to play, press the Open button.
Thus MK Player becomes a WebM video player for PC.
Part 3. WebM VS MP4: How to Convert WebM to MP4 Online Free
Difference Between WebM and MP4 Files
WebM files
WebM files are open source files that use the HTML 5 environment and play through web browsers such as Google Chrome, Mozilla, Internet Explorer, etc. The container inside the file supports VP8/VP9 codecs. These files are royalty-free files, use video properties of HTML 5. WebM files are rarely used, an alternative to gif files, with high-quality output occupying no space on the PC as it runs on the web.
MP4 Files
MP4 files can store audio/video/text/image data, used widely across the world, the most common video file format. It is not an open-source file, provides high-quality output, and occupies less storage space on the PC.
As most of the players support MP4 files and not WebM files, you might require a converter that converts a WebM file to an MP4 file without losing its quality. Here is a free online converter that instantly converts WebM to MP4. Please see the steps below on how to convert WebM to MP4 online using Online UniConverter.
How to Convert WebM to MP4 Online for Free
Follow these step-wise instructions to convert WebM to MP4 with Online UniConverter:
Step 1: Go to https://www.media.io/
Step 2: On the panel, click the Add File option.
Step 3: Browse through your PC and select the WebM file you want to convert. Then click on Open.
Step 4: The file will start uploading at the Online Uniconverter panel.
Step 5: Select the output file type as MP4 or other popular video formats and click on Convert.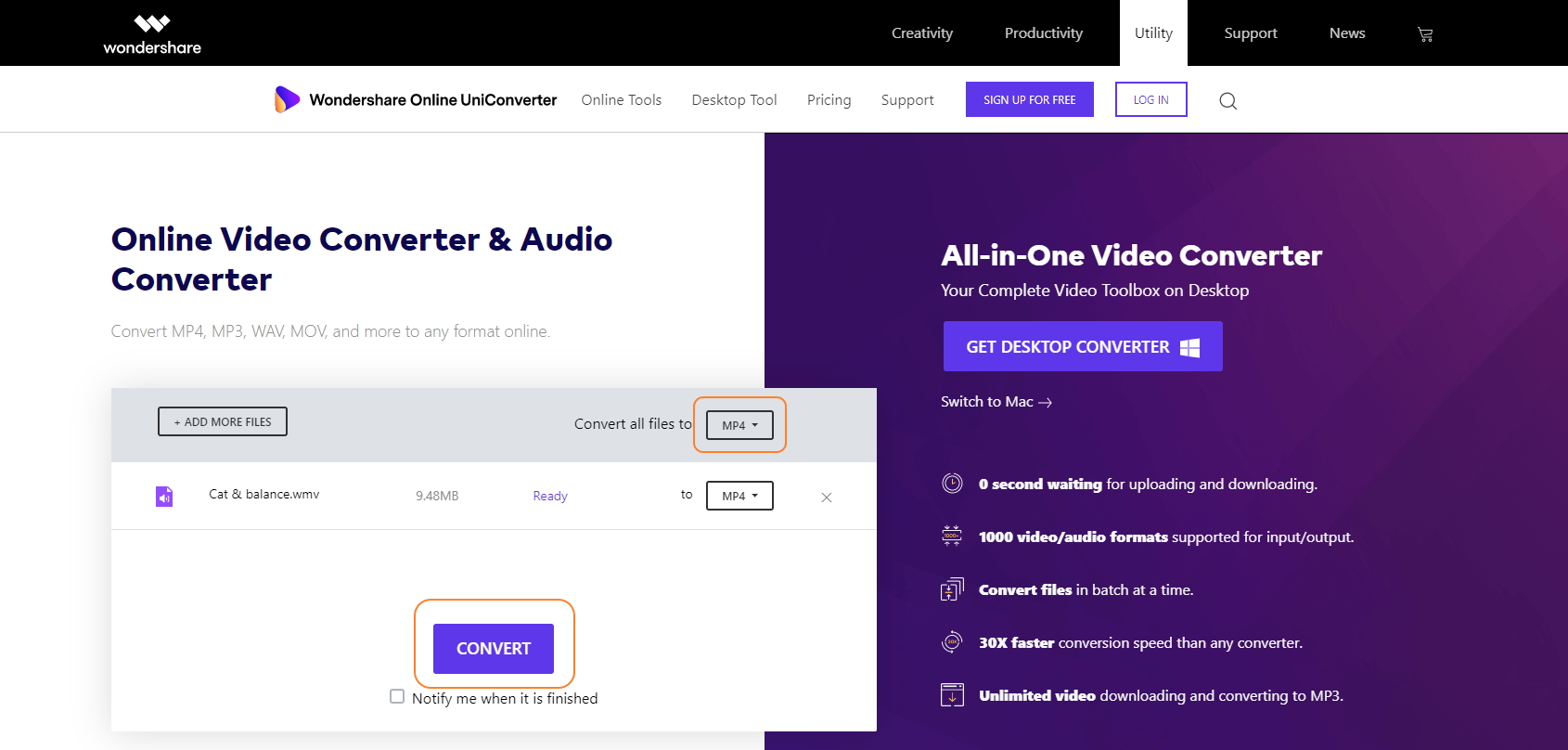 That's all, and you are done with the steps! It will just take a few minutes, and you'll receive the MP4 file at your desired download location.