CDA files do not contain any sampled sound which is why they cannot be considered as audio files. Rather this is how a Windows user can access the Audio CD index. But the real problem arises while trying to copy the CDA file in hard drive for being played in the audio player. In such a scenario it becomes imperative to bank on a tool that can help you convert CDA audio file to MP3 and that is exactly what we are going to talk about today.
Part 1. What is a CDA File
CDA files refer to virtual files having a small size of 44 bytes which is developed by Microsoft Windows CD driver. Its data format is popularised by the name of CD Audio Track Shortcut and the files are earmarked against every-single track present in an audio CD. Information about track times, as well as, a special Windows shortcut allowing people to access specific audio tracks are present in the indexing information of a CDA file. These files send instructions to the computer regarding which audio file should be played on a CD as it points towards the location of music. However, the CDA files become incapacitated on being separated from the CD. This is why it becomes necessary to convert the CDA files by copying music to the computer from the CD.
Part 2. How to Open a CDA File
Primarily you will have to launch the CDA file in your device by double-clicking the same. The application is going to open the CDA file if your file associations have been set up correctly. This is why it might be sometimes required to purchase or download the correct application.
Part 3. Tools to Convert CDA to MP3 Online
You can convert cda to mp3 online using this intuitive portal which allows users to upload files having a maximum size of 100 MB without getting themselves registered with the same. It is compatible with 300 plus file formats which help in making 25600 different conversions. All you need to do is simply drag and drop your selected file and determine the output format before hitting the Convert button. Usually, it takes between 1-2 minutes to convert cda files to mp3 using Convertio. Since this online utility undertakes cloud computing of all the conversions, it doesn't consume the valuable resources of your device. The uploaded files also get deleted on completion of 24 hours to maintain the safety of your data. This browser-based cda mp3 converter online is compatible with all platforms and can help you get your work done without having to download any bulky software.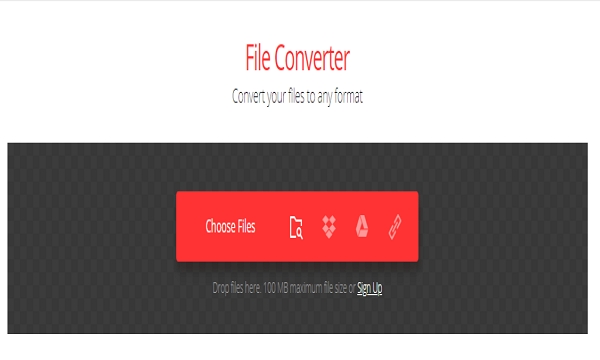 URL: https://audio.online-convert.com/convert-to-mp3
It becomes super easy to convert cda files to mp3 online using this free-of-cost converter. All you need to do is add the cda file and initiate the conversion. Here you might either add the files manually from your local storage, drag and drop the same, add it from Google Drive, add it from Dropbox or simply enter the file URL. Once your desired file gets added to the interface, you can alter the audio bitrate, sampling rate, and audio channels. Online-Convert.com also allows to trim the audio, remove cover art and normalize audio as per preference. Presently this online converter supports conversion from 150 source formats such as OGG, MP4, WMV, WMA, WAV, MOV, RAM, FLAC, ALAC, PCM, etc.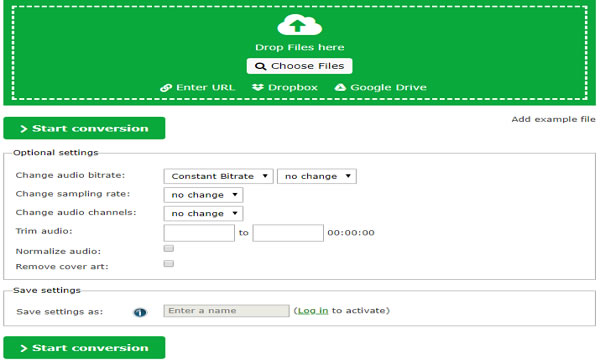 You can now convert cda to mp3 online without download by banking on this intuitive utility. Files can be added from Dropbox, Google Drive and the local computer for greater versatility. It allows users to convert the added files to OGG, WAV, MP4, MP3 and WMA formats. Users are also presented with ample customization options about channels, sample rate, and bitrate. It takes just a minute to undergo the conversion and after that, you can download the file into your system by clicking on the Download Converted File option.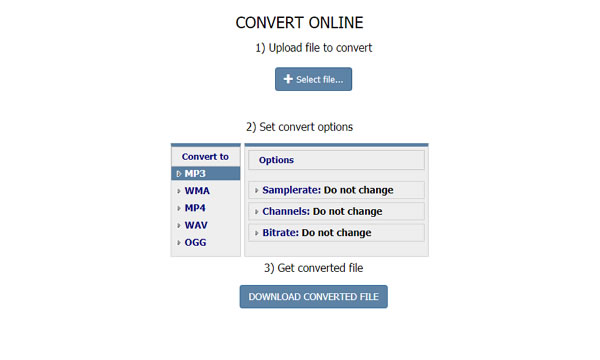 Part 4. How to Convert CD to MP3 on Windows/Mac
Wondershare UniConverter can serve as your best bet for converting CDA files into MP3 format in a fast and secure manner. This intuitive tool ensures lossless conversion at 30 times faster speed than peer software. It allows conversion of CD to M4A, MP3 and WAV files which can be enjoyed by users of both Windows and Mac. Let us now take a look at the steps which need to be followed for undertaking this conversion:
Step 1: Install Wondershare CD to MP3 Converter
In the first step, you need to launch Wondershare UniConverter and navigate to its Toolbox option from the main interface. Next, you will be presented with various options and you need to select CD Converter from the list.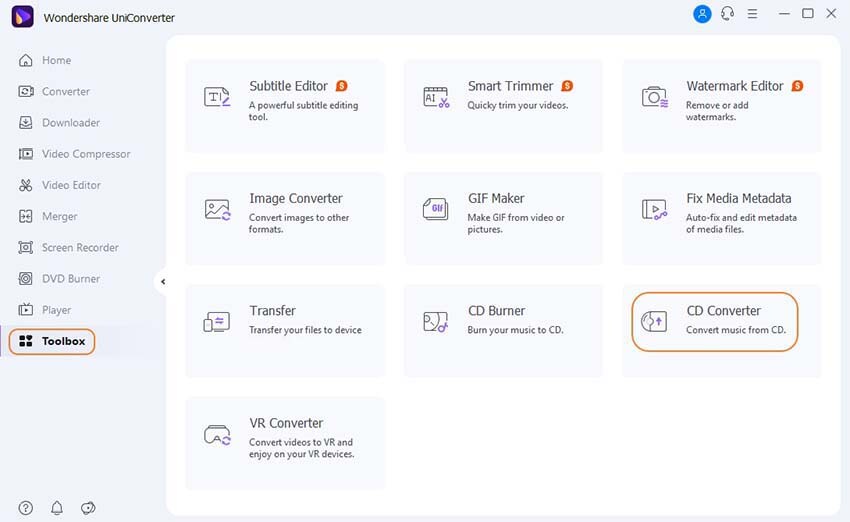 Step 2: Read the CD and Choose MP3 as Output Format
Now, you will have to insert a CD into your device and after that, all the audio files shall be presented in the interface.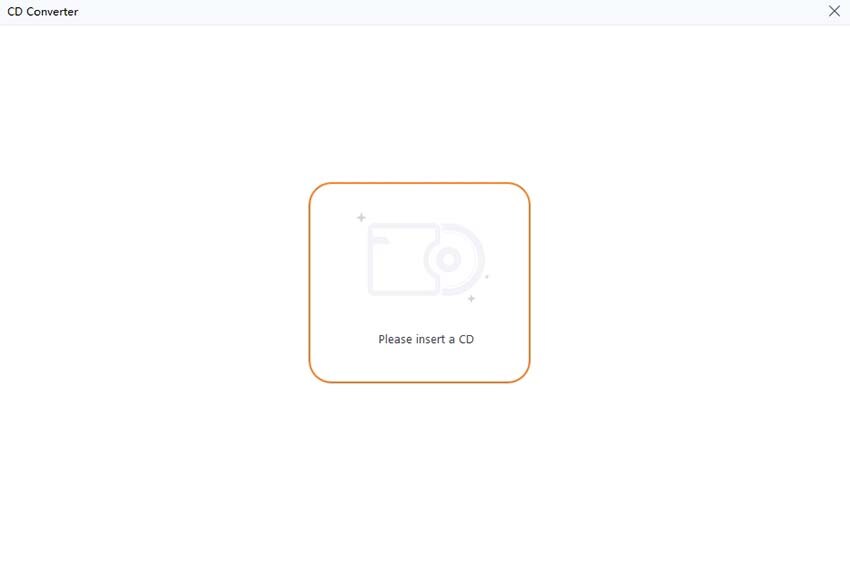 From here you need to choose the files you wish to convert to MP3. Clicking on the Play Icon, which provides a preview of the files, so that you can make easy selections. You might be required to restart the program if it fails to read the CD.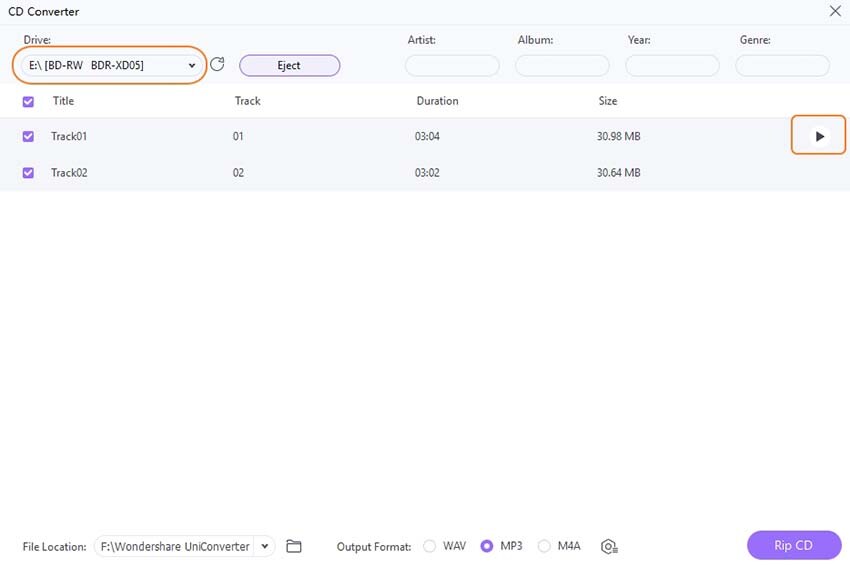 In this step, you will have to determine the output format which will be MP3 in our case. Users can make further customizations in terms of sample rate, channel, and bitrate.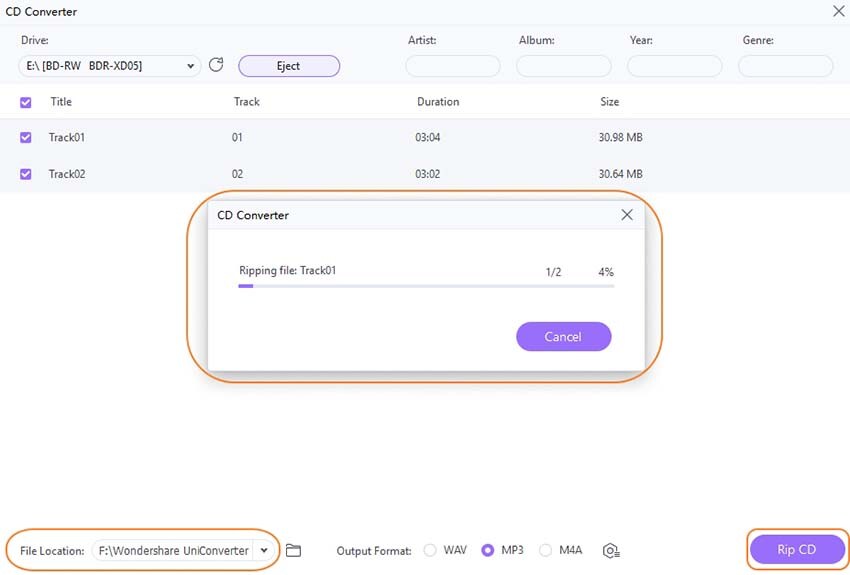 Step 3: Convert CD to MP3 on Windows/Mac
Finally, you need to determine the output folder and initiate the conversion process by clicking the Rip CD button.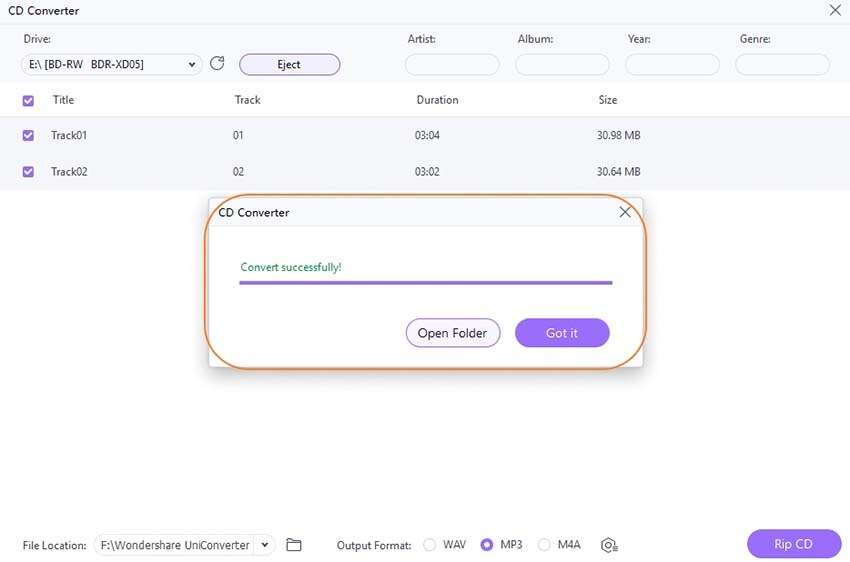 The CDA files can be easily converted to WMA, WAV, FLAC, OGG and MP3 formats for greater versatility. And you can do this easily by banking on the tools mentioned above. Wondershare UniConverter can also help you undertake minor editing work to impart a more professional flair to the converted files.