According to studies, almost 74% of people worldwide have Windows computers. It is easy to use and offers good stability and performance. Although when you are going to watch something like seasons and movies on a Windows computer, you may come across a need to use a sound enhancer. It can maximize the higher functionality of this computer and can lead to an optimized user experience.
There are many tools that can help you regarding this issue, yet the most reliable one is the FxSound enhancer. With this tool, you can watch all the movies and other stuff with high-quality audio. Moreover, the bonus tip discussed in this article will also help you to upgrade your listening experience,
Part 1: What is FxSound and How Can It Help You?
FxSound Pro is one of the best software to upgrade your user listening experience. With this high-class software, you can also work on your speakers and headphones. It has crystal clear sound effects along with thumping bass, which give you a studio-quality listening experience. Moreover, it also cancels out all the unrequired noises from the background so you can listen to your audio without any distractions.
With this, you can not only improve the audio quality of any file but can also enhance the audio of several platforms like Spotify, YouTube, and more. You can say that free FxSound is like a digital soundcard for your devices.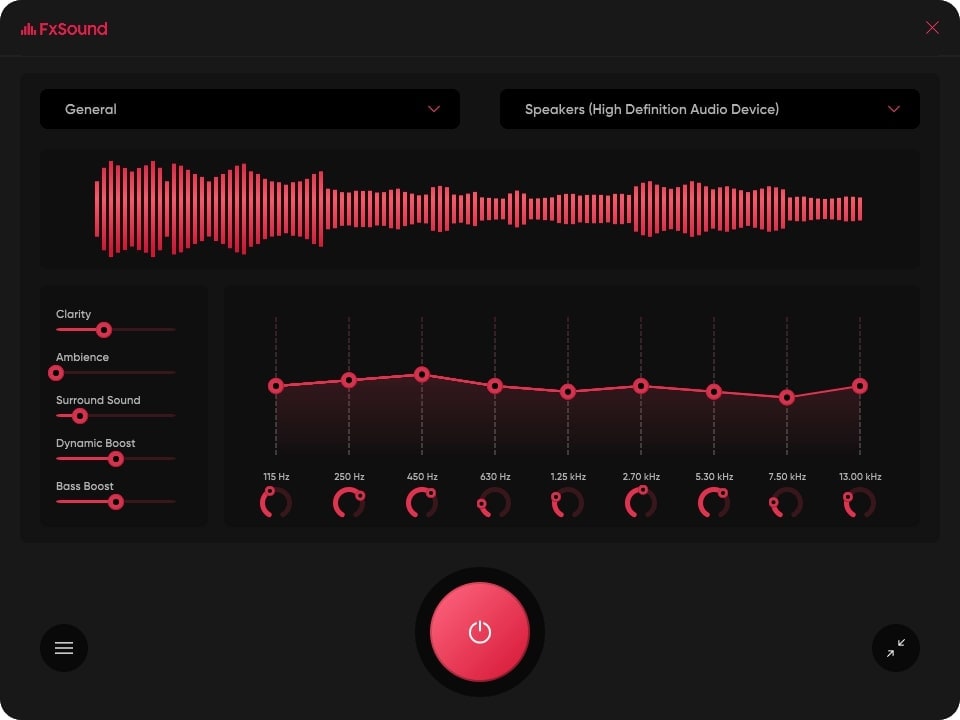 Key Features of FxSound
There are several preset profiles that you can use for different occasions. It is perfect for users which are needed to edit software occasionally.
With FxSound, you can create your own preset. It also allows to import and export the audio file in several formats.
It allows you to customize every metric of your audio. This tool also has PC equalizer and Equalizer APO, which are very assistive things.
Pricing Plan
Compatibility
Windows 10 Version 0.0 or Higher
Part 2: How to Use FxSound Free Sound Enhancer on Your Device
Now that you know the functionality of FxSound, you must be wondering about its usage. Initially, you need to perform the task of FxSound download free to improve the audio quality. After this, you can follow the steps instructed below to get the work done without any confusion:
Step 1
Download FxSound on your device and turn it on by clicking the "Power" icon. For customizing settings, click on the "Expand" icon, and from the new window, change the equalizer level. Moreover, you can also manage effects and frequencies here.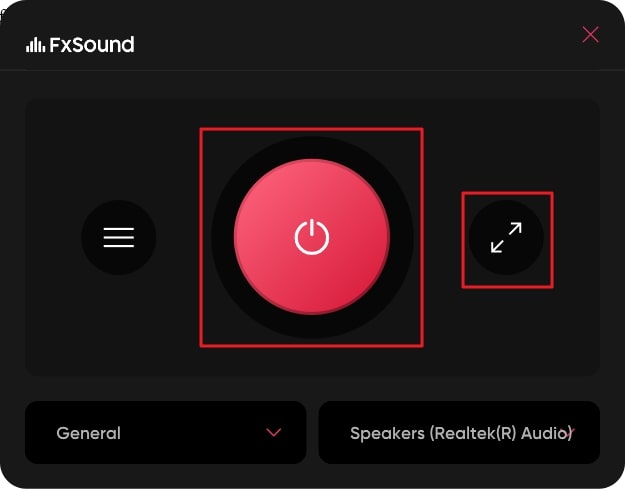 Step 2
After this, click on the "Three Lines" icon from the bottom left of the screen and click on "Save New Preset." You can also rename the preset for your ease. Following this, access the sound settings of your device and go to "Choose your Output Device." From the dropdown menu, select "FxSound Speaker (FxSound Audio Enhancer)."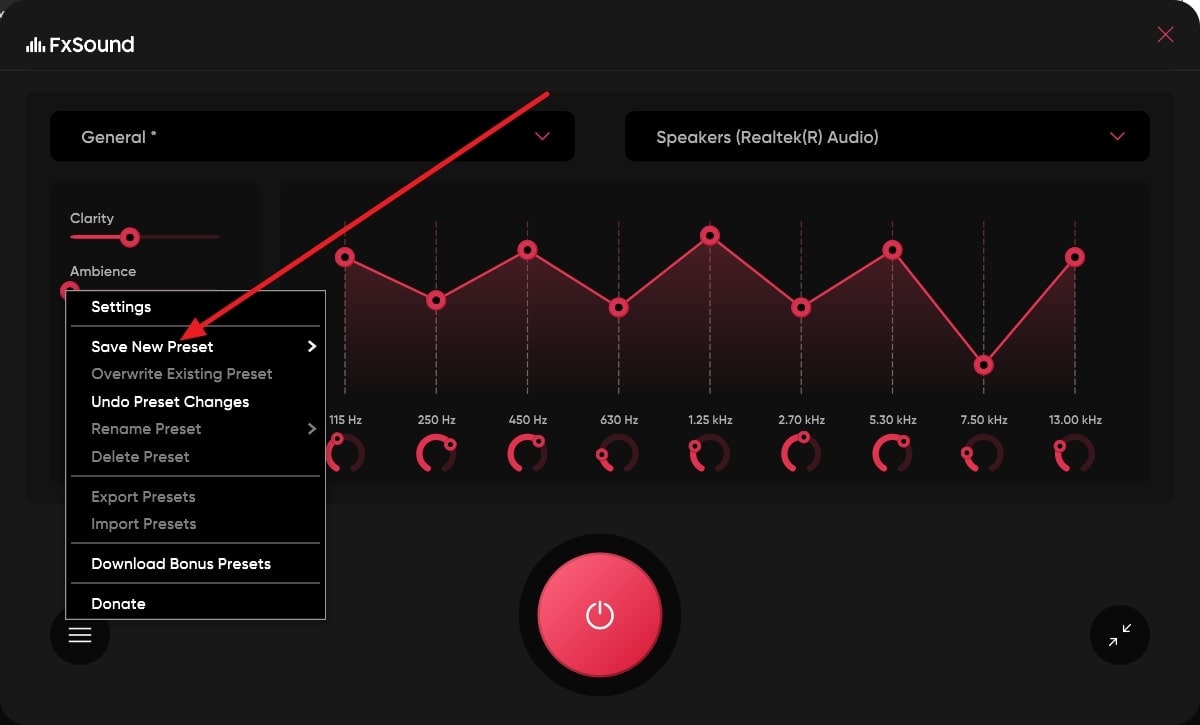 Bonus Tip: The Perfect Noise Reducer for Enhancing Sound Quality of Recorded Audio
Undoubtedly FxSound Enhancer is one of the best software that can help you improve the audio quality. Yet sometimes, you want to improve the sound quality of a recorded audio or video before sharing it with your senior or friend. For this reason, you need to use a tool that can improve audio quality without restriction. Luckily, Media.io - Noise Reducer can help you with this problem.
With this tool, you can optimize your audio quality without messing up the other properties of the file. Moreover, the interface of Media.io - Noise Reducer has a very nice and tidy interface. The processing speed of this tool is also lightning-fast, making it one of the best noise reducers. Follow the steps listed below to optimize your audio with ease:
Step 1

Access Media.io - Noise Reducer and Add File

Open your browser and search for the "Media.io - Noise Reducer" tool. From its main site, click on "Get Started For Free" and click on the "Upload" button. After this, import the file of your choice. Once the file is added, go to the "Select Noise Type" section and select the noise type you wish to remove.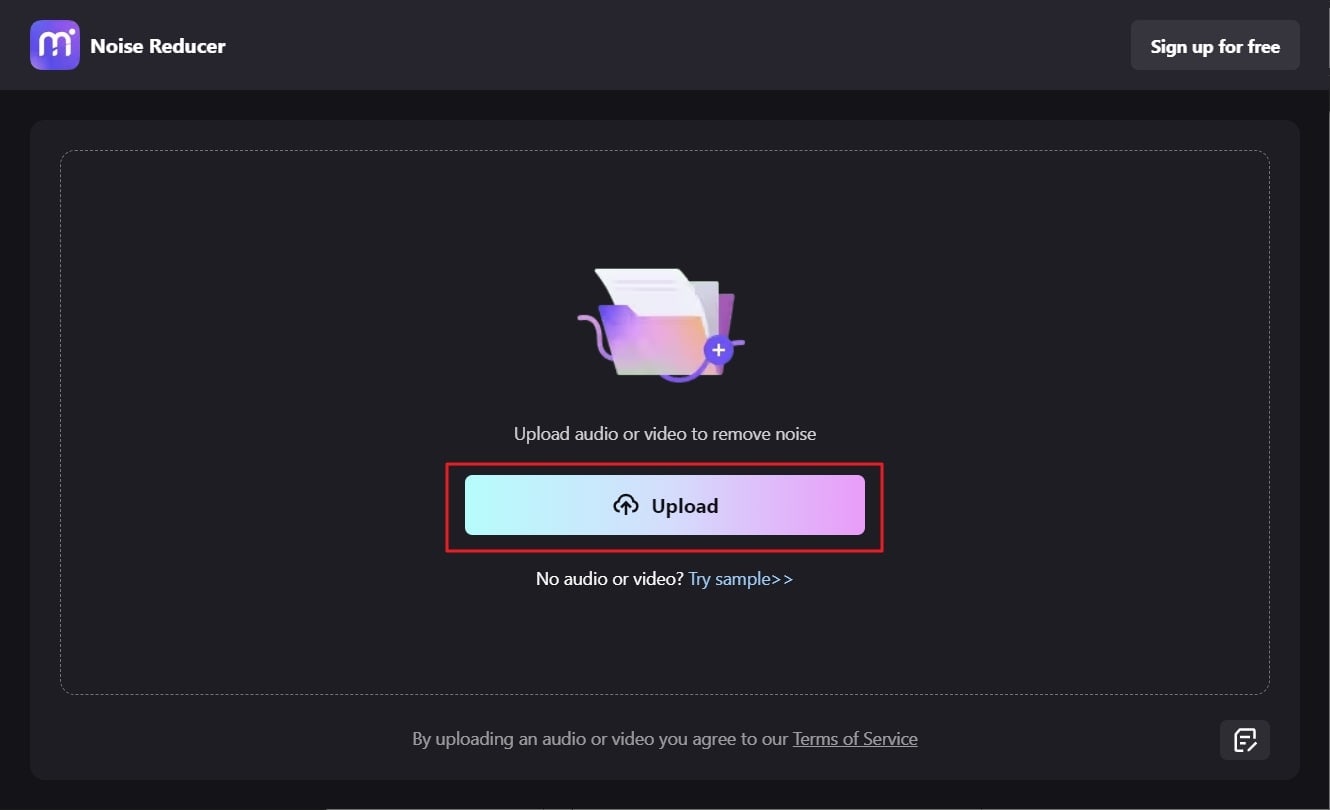 Step 2

Remove Unwanted Sound

Following this, click on "Reduce Noise Now." Wait for a few seconds and go to the "Result Preview" section, and from here, click on the "Play" icon. After checking the results, click the "Download" button to save the file on your device.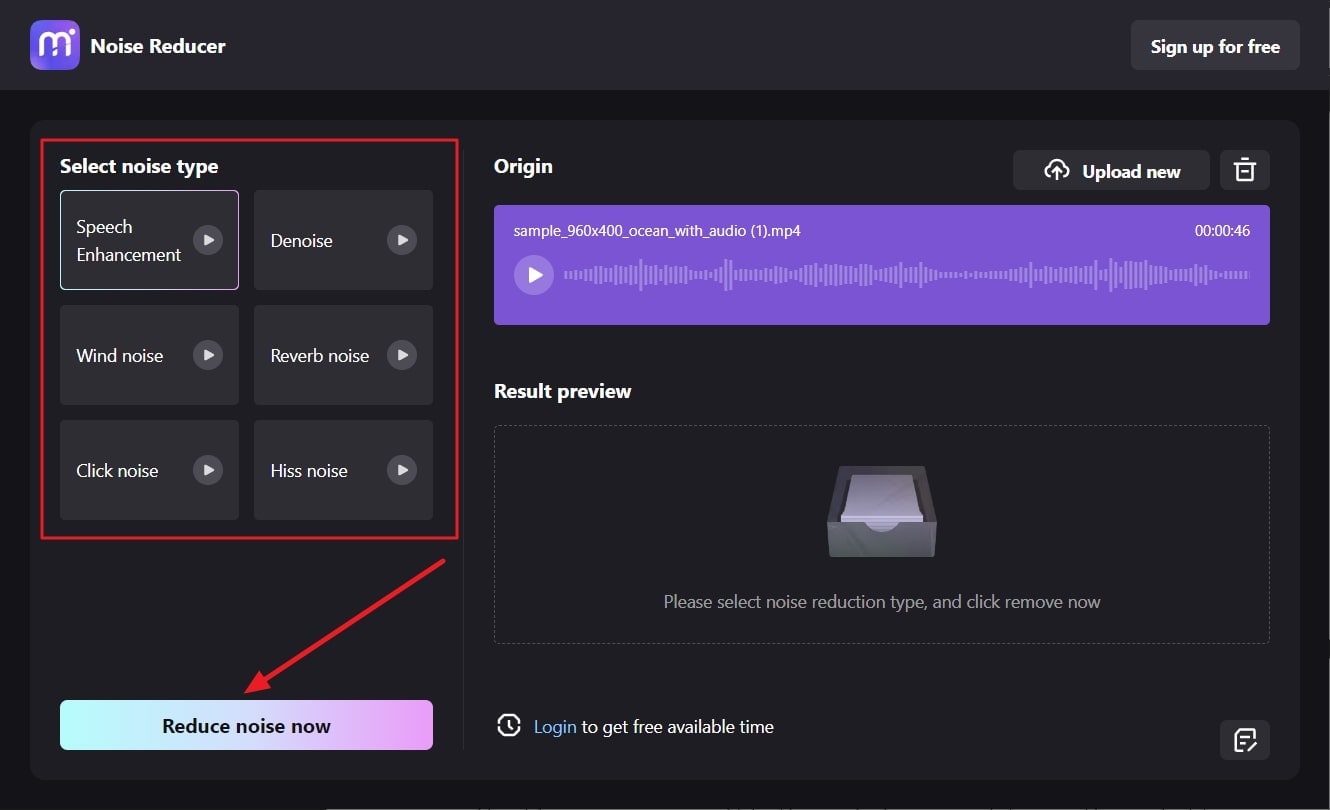 FxSound Free FAQs
What are the presets in FxSound? Can you customize it?
The presets of FxSound Pro can help you to select better sound quality for movies, music, and other things. You can customize the presets in this tool and can also save the preset settings for later use. It also allows you to import and export the presets.
What types of sounds can be enhanced with FxSound?
This software can enhance all types of sounds, like music, gaming, transcriptions, movies, and more. Other than this, you can also enhance the quality of listening devices like speakers, headphones, and more. It also has a Windows equalizer which can optimize the quality of overall Windows files.
Can you use FxSound on Mac or other mobile devices?
No, you cannot use FxSound with Mac as it is only compatible with Windows PC. Thus, Mac, iOS, or Android users cannot use the services of FxSound.