Photos can capture old and memorable moments effortlessly. You can relive your favorite moments by just looking at your captured photos. However, old photos of your family or childhood can become scratched or damaged due to the long span. So, if you want to restore your childhood photos to their original state, this article will discuss the top-rated restore old photos apps.
Part 1: The best 5 tools to recommend for old photo restoration
In this section, we will provide you with the best 5 old photo restoration apps that can help you in enhancing the quality of your old and distorted photos.
Retouch Pilot is an excellent online photo editing service that can transform your flawed photo into a perfect one without performing anything by just creating an order. It provides various photo editing services that can help you to get rid of the defects in your image. This app offers portrait and body retouching options through which you can enhance the look of your subject in pictures effortlessly.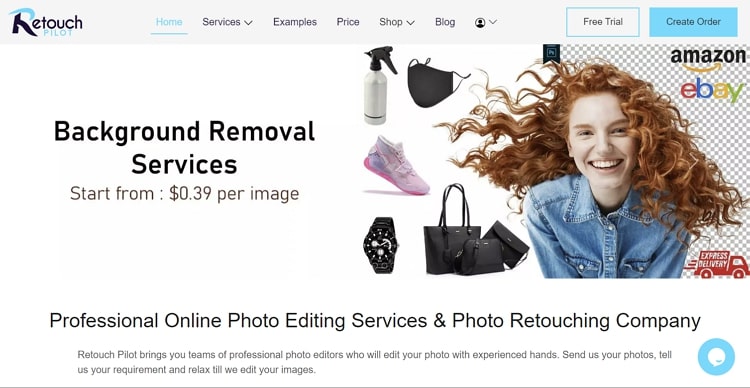 If your old photos are blurry or have low resolution, you can trust the upscaling feature of Media.io. By using this feature, you can enlarge your photo up to 8X instantly with a single click. Moreover, if you want to change the proportionality and dimensions of your old photo, the upscale feature of Media.io is perfect for you. Hence, you can try this online old photo restoration app to add perfection to your old photos.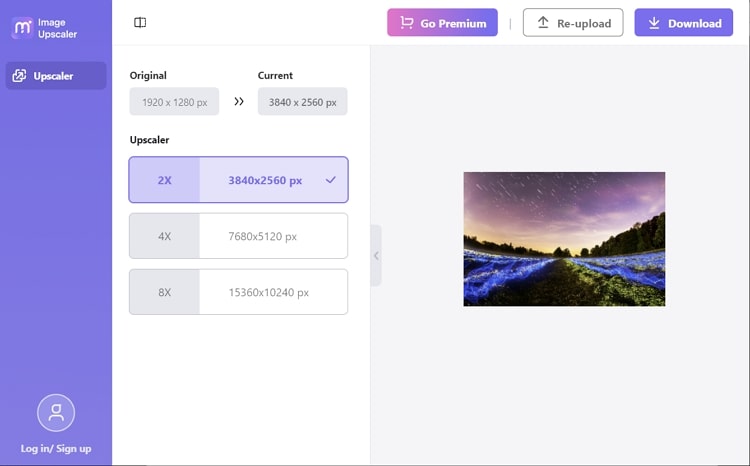 You must have heard about the famous and professional tool known as Adobe Photoshop. This tool offers a restoration feature that uses neural filters powered by artificial intelligence. By adding the restoration filter to your picture, you can add colors to the black-and-white images. To make further refinements and enhancements, Photoshop provides tons of advanced tools.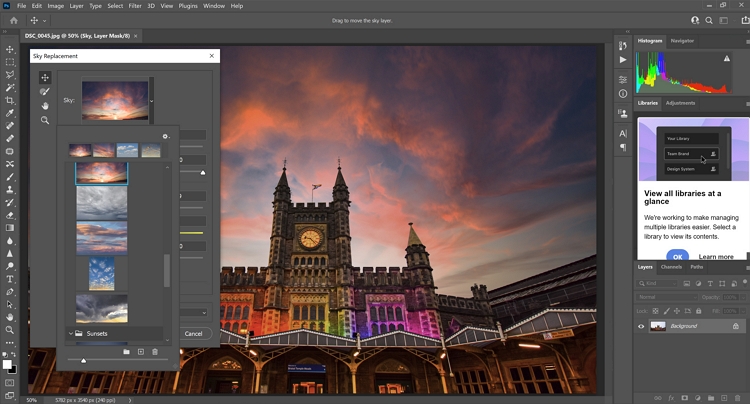 If you are facing color issues on your old picture, one of the best old picture restoration apps is PhotoScape. It provides modern and cinematic effects that can drastically improve the presented colors in your photo. You can add a suitable effect or filter to your old image to increase its visual appeal through this compatible tool. Furthermore, it also offers brush tools through which you can paint and draw with accuracy.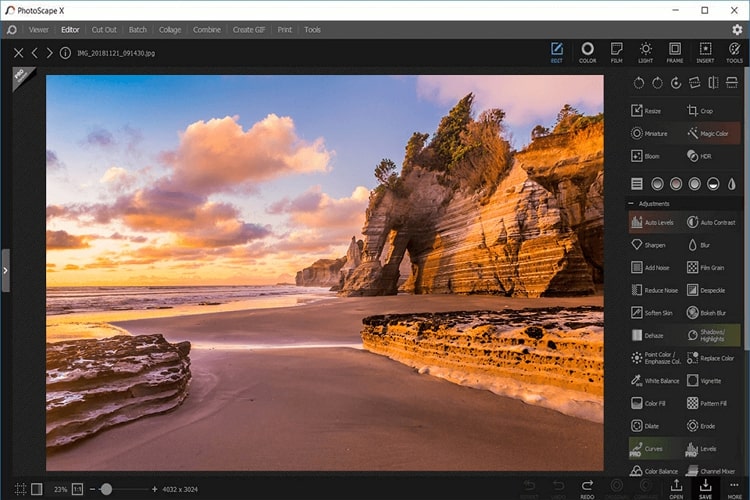 Do you want an easy-to-use photo editing tool? PhotoWorks contains various enlargement and restoration options that can help you in improving the quality of your old photos. It also provides a smart auto-correction option that can color-correct and balance your old photo perfectly. Moreover, you can further polish your old picture by removing noise and blurriness from them using this efficient tool.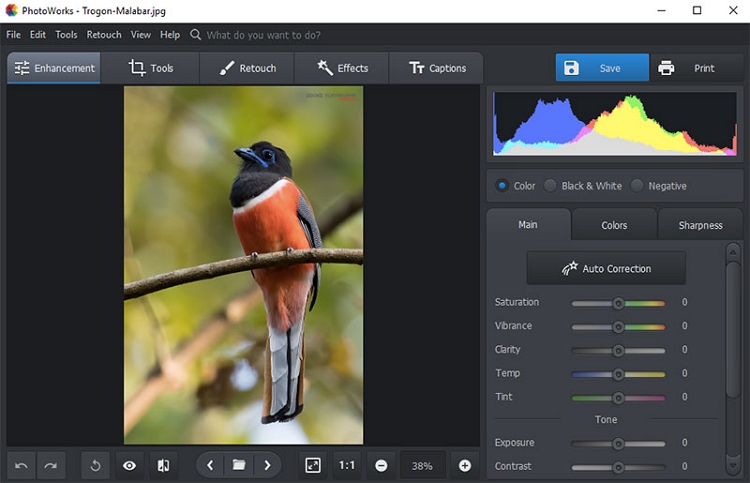 Below is a simple comparison table about the old photo repair tools.
| | | | | |
| --- | --- | --- | --- | --- |
| Tools | OS | Cost | Ease of use | Key features |
| Retouch Pilot | Online | Start: $0.25/image Basic level: $2/image Pro level: $5/image Extra level: $9.5/image | Medium | · In its portrait editing option, you can remove blemishes from your skin to enhance your facial beauty.· This tool also provides body correction features that can help you to create a slimmer and toned look for your body. |
| Media.io | Online | Monthly Plan: $0.050/image Pay-as-you-go: $0.070/image | High | · This online tool provides an image compressor that allows you to reduce the file size of your image without quality loss.· To make your photo look more eye-catchy, you can remove and change the background from your pictures through this tool. |
| Photoshop | Windows, Mac, iPad | Individual: $20.99/monthBusiness: $35.99/month | Low | · Using Adobe Photoshop, you can instantly eradicate unnecessary objects from your photo.· The sky replacement feature of Photoshop is a must-try, as it can change the perspective of your image. |
| PhotoScape X | Windows, Mac | Pro: $39.99 | Medium | · Using a Magic eraser, you can create cutouts of the picture by removing its background through this platform.· To combine your photos in a fun way, you can make photo collages using this tool. |
| PhotoWorks | Windows | Standard: $27.50Deluxe: $42Pro: $56 | Medium | · This tool contains an advanced option that can help you in whitening your teeth in the picture.· You can also add captions to your photos from this tool to express your emotions. |
Part 2: How to restore old pictures with Retouch Pilot
Are you ready to restore your old pictures effortlessly? In this section, we will use Retouch Pilot as a restore old photo app.
Step 1

Visit Retouch Pilot

You have to first access the official website of Retouch Pilot and click on the Create Order button. This will ask you to create your Retouch Pilot account.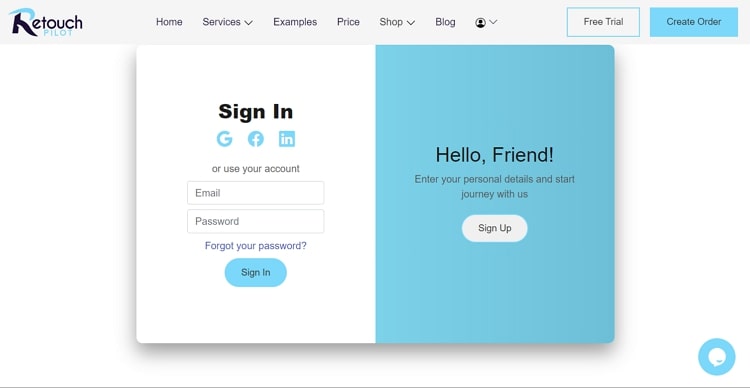 Step 2

Upload Image

Afterward, you have to select the service of Retouch Pilot that you want to use. Next, specify the images that you want to work on or upload them using Dropbox or link.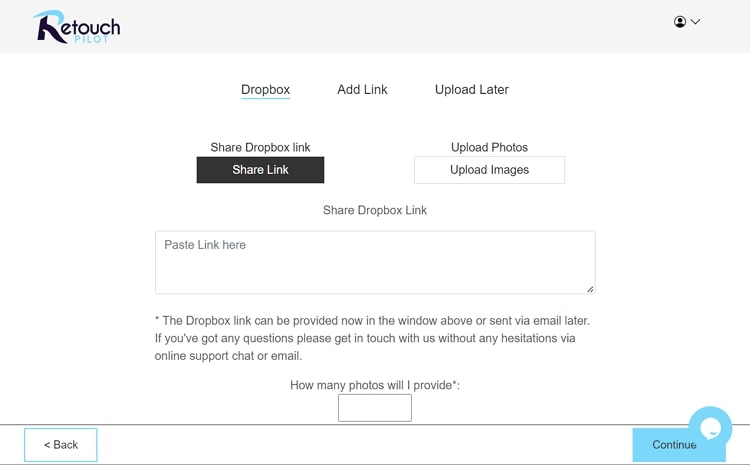 Step 3

Repair and Retouch

You will have to specify the package that you want for all packages together or individually. It will also allow you to select the return format, color correction, and skin retouching options.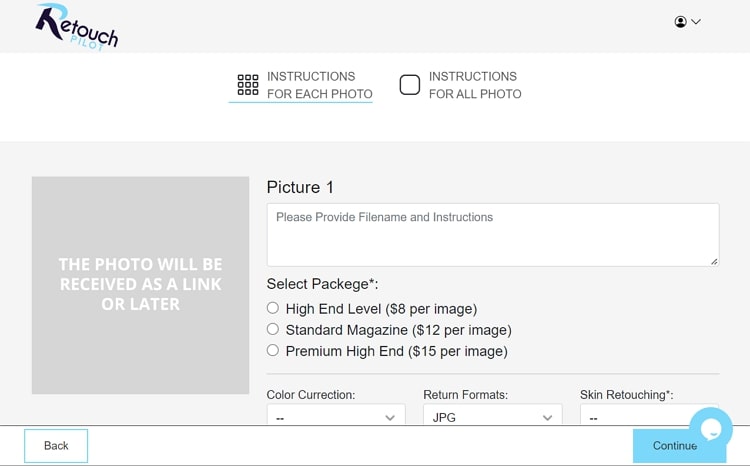 Part 3: How to use the best tool of Media.io to restore old photos?
Media.io comprises an AI-powered enlargement tool that can help you to enhance the quality of your old photos automatically. To do so, check the following steps:
Step 1

Select the image upscaler tool

Open the official website of Media.io and select its AI Image Upscaler tool. Once you have reached the new window, click on the Upscale Image Now option.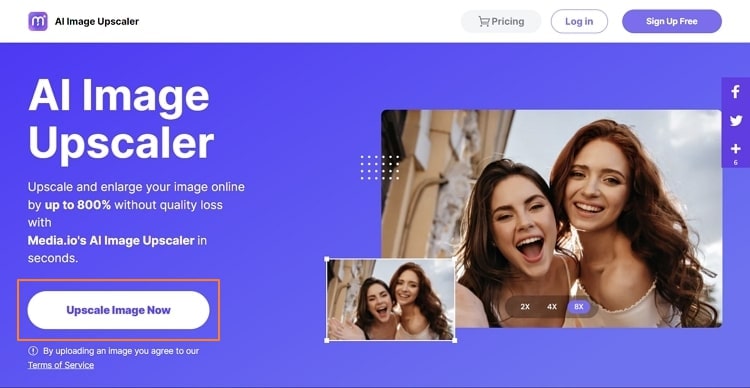 Step 2

Choose the upscaler option

Afterward, select Upload Image to import your old photo. Once done with the uploading process, choose the Upscaler value from the given options. Once you have specified the value, the process will begin automatically. After the image upscaling, you can click on the Download button to save the photo.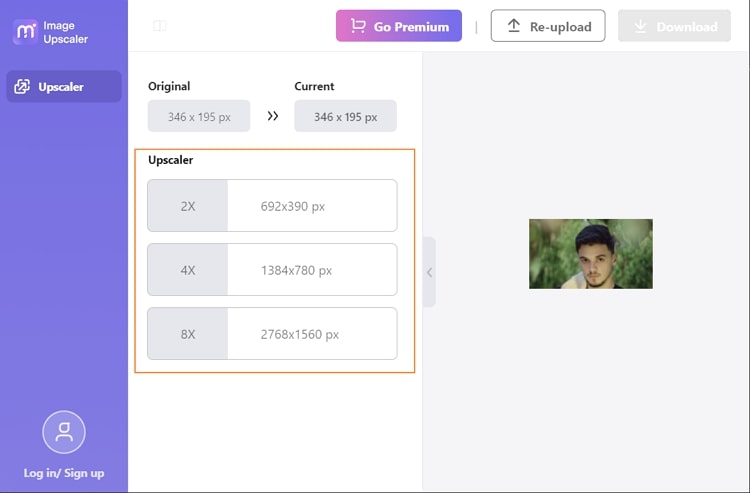 Part 4: How to fix old images with Photoshop?
Have you ever used Photoshop before to restore old photos? Here are the simple yet authentic steps to fix old photos by using Photoshop:
Step 1

Open PS and Select Neural Filters

Navigate to the Adobe Photoshop tool and upload your desired image. Afterward, go to the Filters tab and select Neural Filters.
Step 2

Select Photo Restoration

From the given options, go to the Photography section and select the Photo Restoration option. Now you increase the photo enhancement, scratch reduction, and enable face enhancement options to generate more precise results. You can also select the Colorize option to add color to your old photo.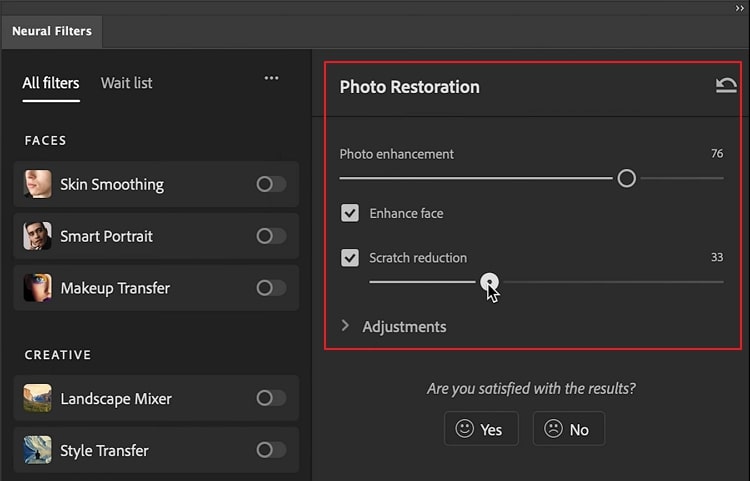 Part 5: How to restore faded colors of old photos with PhotoScape X
Are you annoyed by the faded colors in your old pictures? In this section, we will provide you with basic instructions to use PhotoScape X for the restoration of old pictures:
Step 1

Launch and Import

After launching PhotoScape X, import your preferred image on this tool. Afterward, crop and straighten your image before beginning the editing process. Later, you can explore the filters, effects, and colors section to make your old photo look better.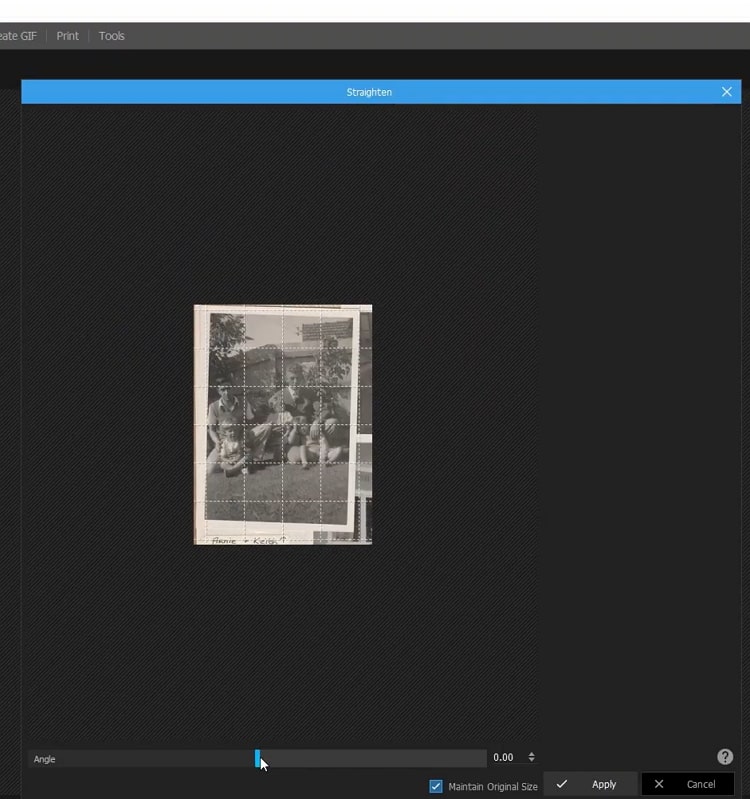 Step 2

Repair Old Photos

To add a depth of field to your photo, go to the Colors section and increase the Contrast element. Moreover, you can use the Spot Healing Brush from the Tools section to get rid of uneven tones in the image.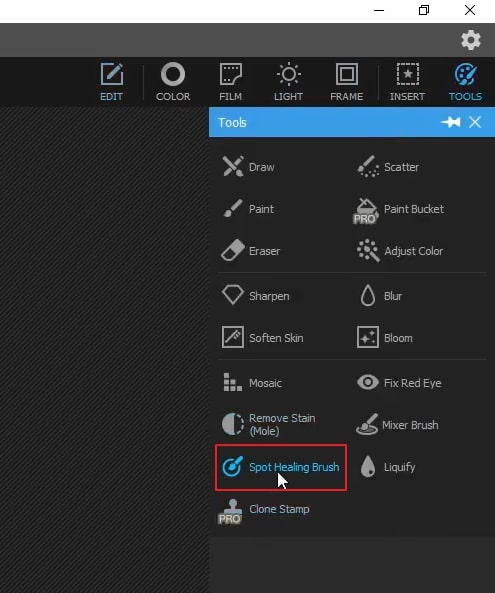 Step 3

Polish Old Photos

Additionally, you can add frames and borders to make a sophisticated look of your photo. Furthermore, you can use the Draw tool to smoothen some of the background elements in the old picture. Also, make sure to try some filters or effects to add natural color to your photo.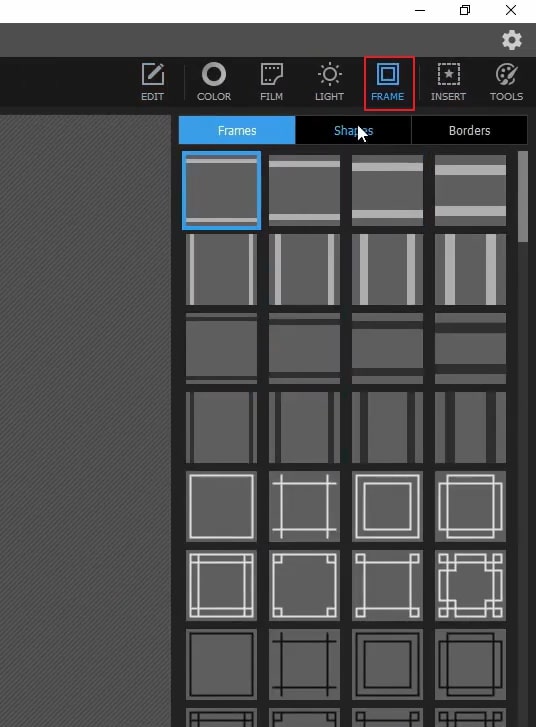 Part 6: How to edit old photos with PhotoWorks
To make your old photos look captivating and vibrant, you can try PhotoWorks to edit them. So, follow the given instructions to begin editing with Photoworks:
Step 1

Scan Old Photo to Digitalize

To begin, first digitalize your photo by scanning it. Afterward, launch the Photoworks tool and upload your old photo in it. Now head to the Tools section and choose the crop option. By using this option, you can get rid of uneven corners.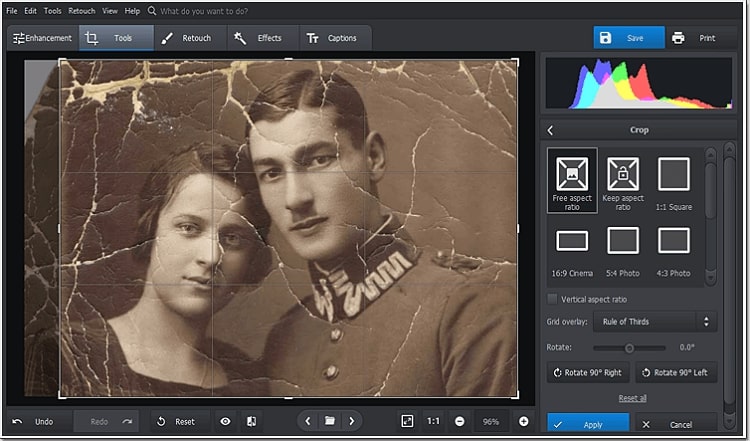 Step 2

Remove Scratches

Now, in order to get rid of the scratches from your photo, select the Retouch section and choose Healing Brush. Choose the brush size, feather, and opacity settings to proceed. Once done, apply this brush to the affected areas. You can also use the Clone Stamp to eliminate the damaged parts efficiently.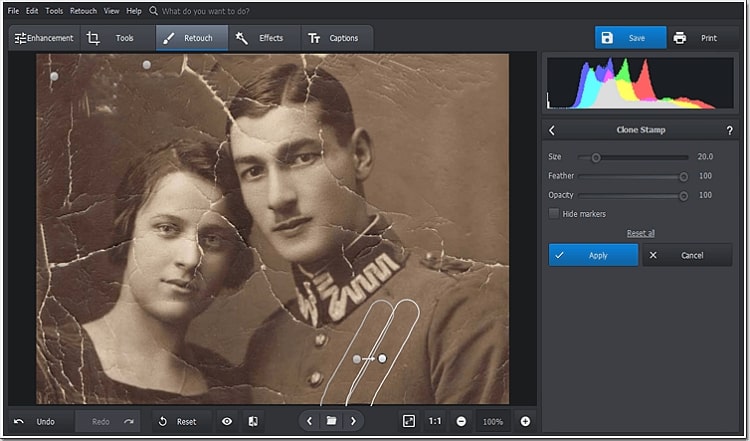 Step 3

Fine Tune Old Image

Moreover, if you want to eliminate the blurriness from the photo, go to the Enhancement tab and choose the Sharpness option. You can also increase the saturation, contrast, and vibration to add some color to the old photo. Doing so will add depth to your photos effortlessly. Also, you can apply the Vintage effect to add a cinematic look to the restored photo.