Editing tools are becoming famous nowadays. It is because social media users are increasing, and the demand for high-quality content is also increasing. Therefore, to make high-quality content, they also need a good editing tool.
This article will compare the 2 best video editing tools available today—the Magic Eraser app VS Media.io. Therefore, read this article until the end to get the best insight. It will help you consider which application you should choose according to your needs.
Part 1: Comparing Media.io background remover VSMagic Eraser
| | | | | |
| --- | --- | --- | --- | --- |
|   | Price | Ease of use | Interface | Supported |
| Media.io | Free plan and $3.95 / month | Excellent | Simple | All device |
| Magic Eraser | Free plan and $7.99 / month | Good | Medium | All device |
1. Media.io
Media.io background remover is likely a feature offered by the media.io website that allows users to remove the background from an image. It can be useful for various applications, such as creating transparent PNGs, isolating the subject of an image, or editing an image in a way that requires removing the background.
The background remover feature allows users to upload an image and then use a web-based interface to mark the areas of the image that should be removed. The website then processes the image and outputs the result with the background removed.
Features
Ability to upload images in various formats, including JPG, PNG, and BMP
User-friendly interface that allows users to easily select and remove the background of an image using a brush tool
The ability to adjust the size and hardness of the brush tool
Support for transparency so that the removed background can be replaced with a transparent background
Ability to download the edited image in PNG or JPG format.
Pros
It features a simple layout and is intuitive to operate, with simple tools for erasing and brushing.
The AI-based background detection function can save much time and effort compared to manually removing backgrounds.
Transparent background PNG format might be useful for online web graphics or design, while JPG format is most used for printing or photographic.
Compatible with multiple image formats like PNG, JPG, and BMP.
The processed images can be used for various purposes, such as creating transparent logos, product images, or making composite images.
Cons
The tool relies on AI algorithms and deep learning, and if the image is not well-defined with a clear contrast between foreground and background, it can fail to work accurately.
Media.io's layout is really simple, consisting of three main sections: an image upload area, editing, and refining tools, and options to download the processed image with transparent background and in different formats. It's designed to be easy to use and understand, with options to undo, redo, reset, and guidance to help the user through the process.
2. Magic Eraser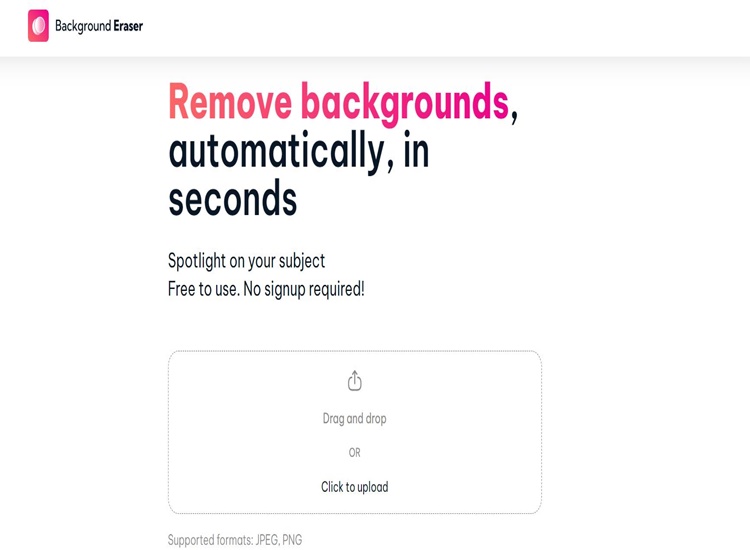 Magic Eraser background editor is an online tool that removes the background from images, leaving just the foreground subject. It can be useful for various purposes, such as removing unwanted elements from an image or isolating a specific object for use in another context. Magic erasers use machine learning techniques to segment the foreground and background accurately.
Features
Automatically split an image's foreground and background without user input.
It allows users to fine-tune the segmentation, such as adjusting the algorithm's sensitivity or painting over areas of the image that should be included or excluded from the background removal.
Customized API solution that makes it easy to simplify your workflow.
Pros
Removes background for free.
Remove specific objects in the picture.
You can download it quickly after editing.
Cons
When removing the background, it is sometimes inaccurate.
Feature to remove certain objects, the result is not neat.
Part 2: Detailed Comparison between Media.io background remover VS Magic Eraser
1. Media.io
Background Removal
When it comes to removing background, Media.io is surprisingly superior. The result of the image is totally clear and perfect. Media.io can identify the background and remove it perfectly. Furthermore, It doesn't matter how high-resolution your picture is; Media.io's background removal tools will provide flawless results.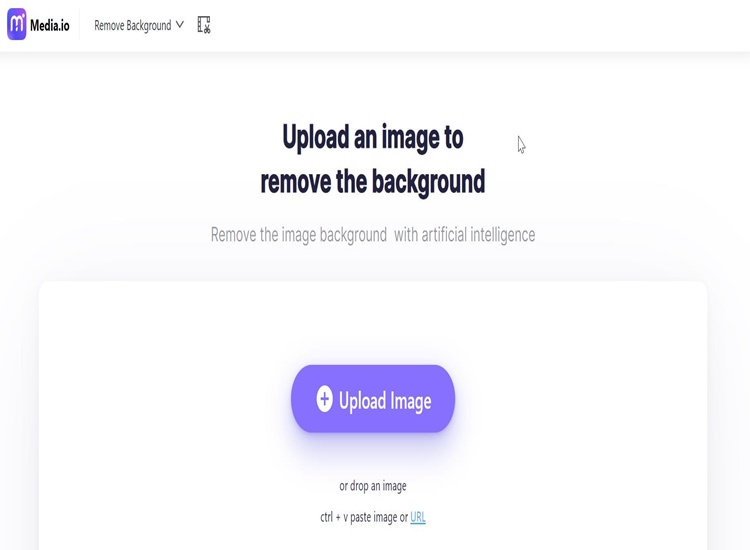 Online editing functions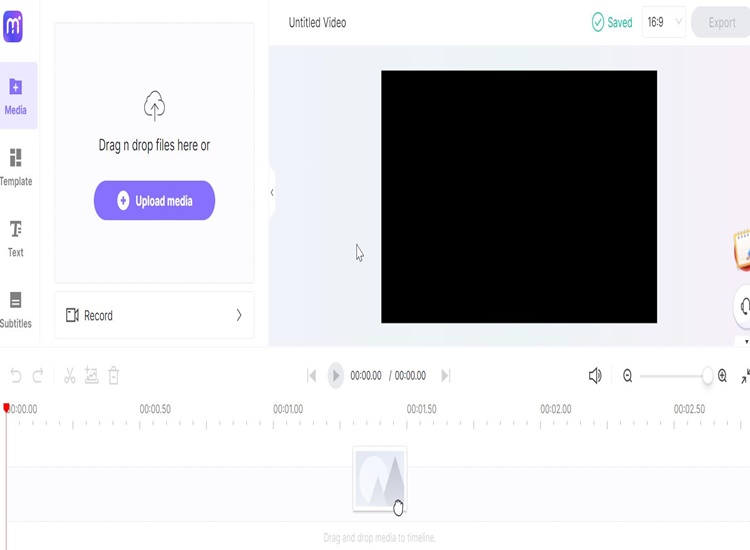 Media.io is an online audio and video converter that allows you to convert and edit audio and video files to various formats.
Some of the features of Media.io include:
Support a variety of input and output formats.
Able to convert multiple files at once.
Simple user interface
Convert and edit audio files, such as MP3, M4A, etc.
Convert and edit audio files, such as MP4, AVI, MKV, etc.
Allow you to crop, trim, add effects adjust audio and video parameter, such as bitrate, frame rate, etc.
Stability
Media.io is one of the most stable online tools available today. Although Media.io is an online tool, this tool can run well even with low internet speeds. In addition, Media.io can process videos or images you edit very quickly without waiting long. No matter the quality of the video or image you want to upload or download, Media.io can do it very well.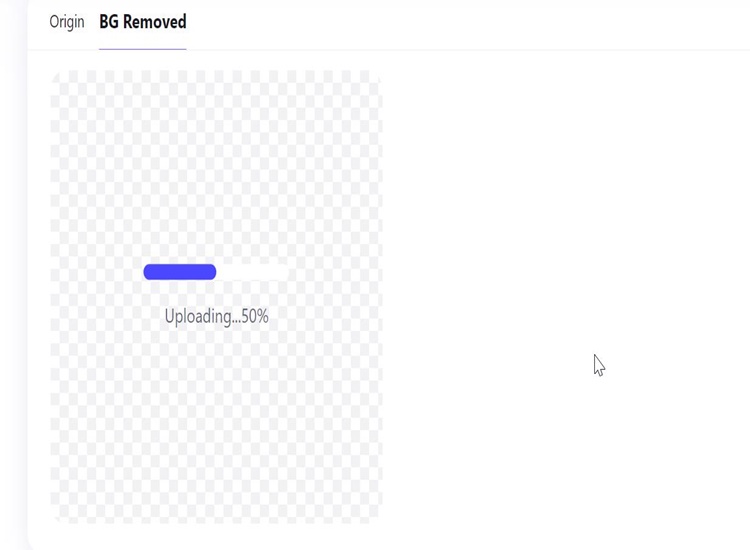 Efficiency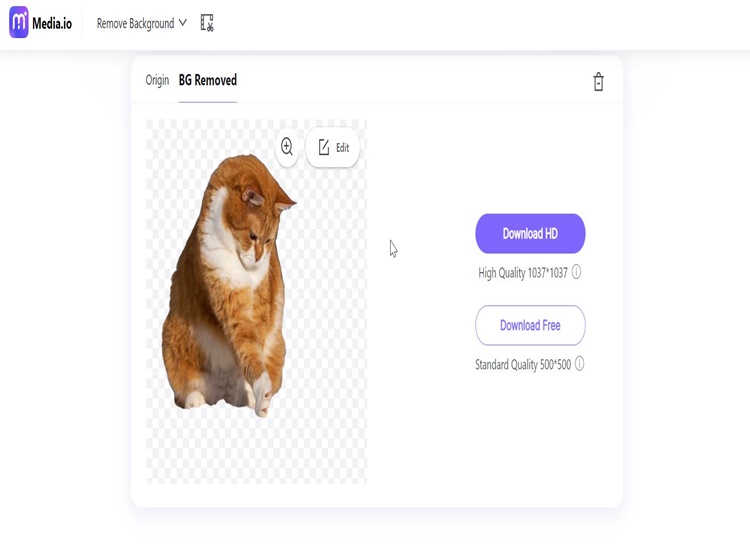 Since this is an online tool, you don't need to download any application to remove your image background. You can drag your image to Media.io, and Media.io will automatically remove the background of your image. Moreover, Media.io has a simple interface compared to other competitors. Even though you are still a beginner at editing, you will never find any difficulties running Media io.
2. Magic Eraser
Background Removal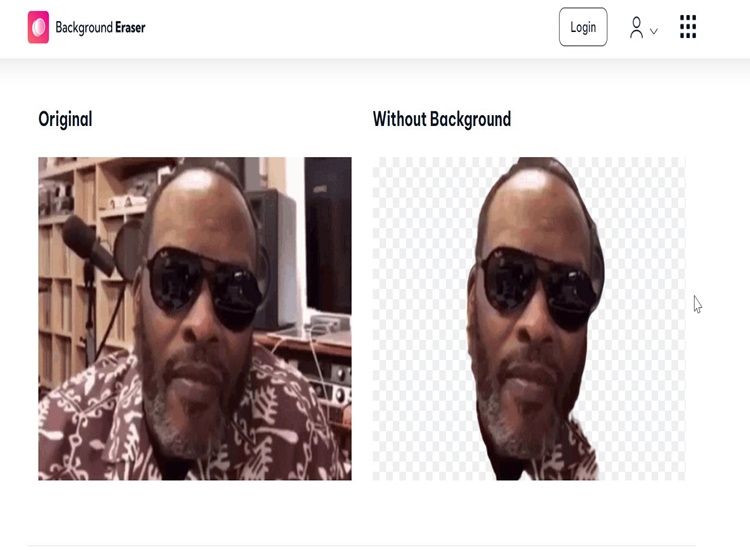 Magic Eraser tool online is good enough at getting rid of backgrounds. But sometimes, the magic eraser AI can't eliminate a very complex background in an image. Hence, the result is not really good.  Also, even though Magic Eraser can get rid of certain objects,  it doesn't work well enough.
Online editing function
Magic background eraser is one of Magic studio's tools. The magic studio features numerous tools, such as "background removal" and "photo booth," that enable you to produce a spectacular profile image using artificial intelligence. Additionally, "imagine" allows you to express yourself just by describing what is in your thoughts.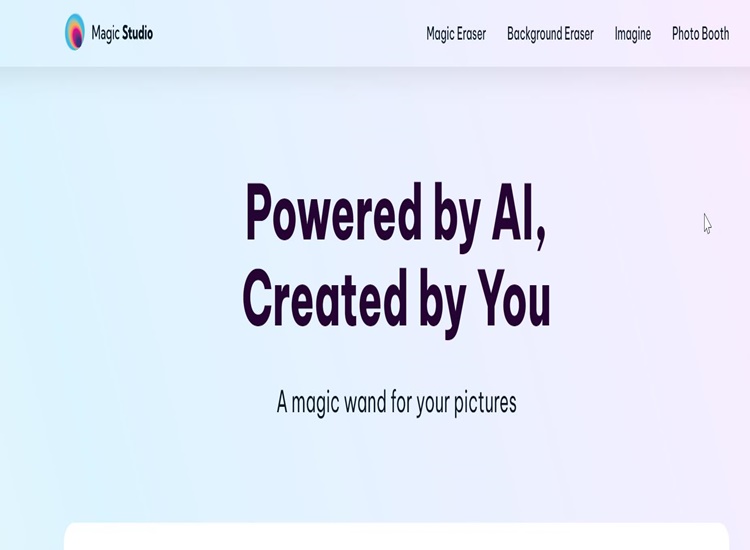 Stability
We may say that the stability of the eraser is fairly high. Magic Eraser performs effectively despite the terrible Internet connection. However, uploading videos or images of good quality can take considerable time when using the Magic Eraser. Furthermore, sometimes it takes time when processing the image.
Efficiency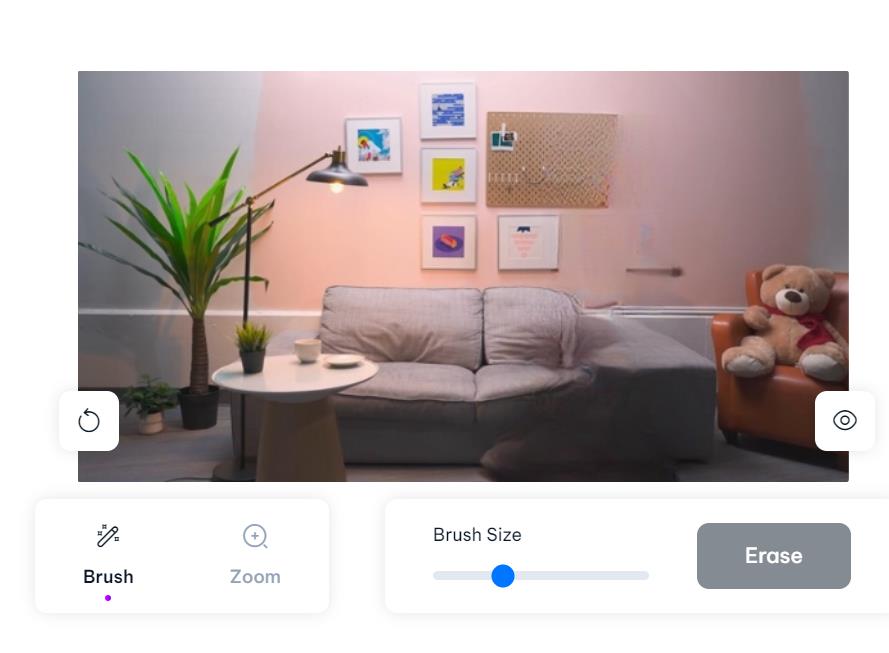 Due to the fact that the magic eraser is an online tool it will make your work considerably less tedious. This is because no downloads or installations are required to utilize this program. In contrast to other competitors, Magic eraser's results are not particularly impressive. Even though this tool provides a feature to select items directly, the outcomes are subpar.
Part 3: Which image background remover is better for me?
One of the best ways to get rid of backgrounds is to use Media.io or Magic Eraser. But if you want neater and cleaner results, you should use Media.io. Media.io is also easy to use for people who have never edited before. This is because Media.io has a very easy-to-use interface, so even people who have never used it before won't have any trouble.
FAQs
1.
Is Media.io background remover secures to use?
Yes, Media.io is unquestionably safe to use. Because Media.io will never keep the image that you upload, indeed, Media.io will remove the image when you complete your project on the platform.
2.
Is Media.io background remover free?
Media.io's background remover is available for free with limited functionality. If you wish to use all of Media.io's services, you may subscribe for $3.95 per month.