Recently, photo editing has grown in popularity, letting users enhance, modify, and alter their images. One such editing technique that has gained prominence among users is the removal of backgrounds from images. This technique has several advantages, including improved demonstration of the main subject, increased personal privacy, and highlighting of the main character or object in the image. Images become eye-catching and help to focus exposure on the intended subject by removing distracting elements from the background.
This comprehensive guide will introduce the Canva background remover and how to remove the background on Canva. Additionally, we also offer its best alternatives here.
Part 1. Overview of Canva photo editor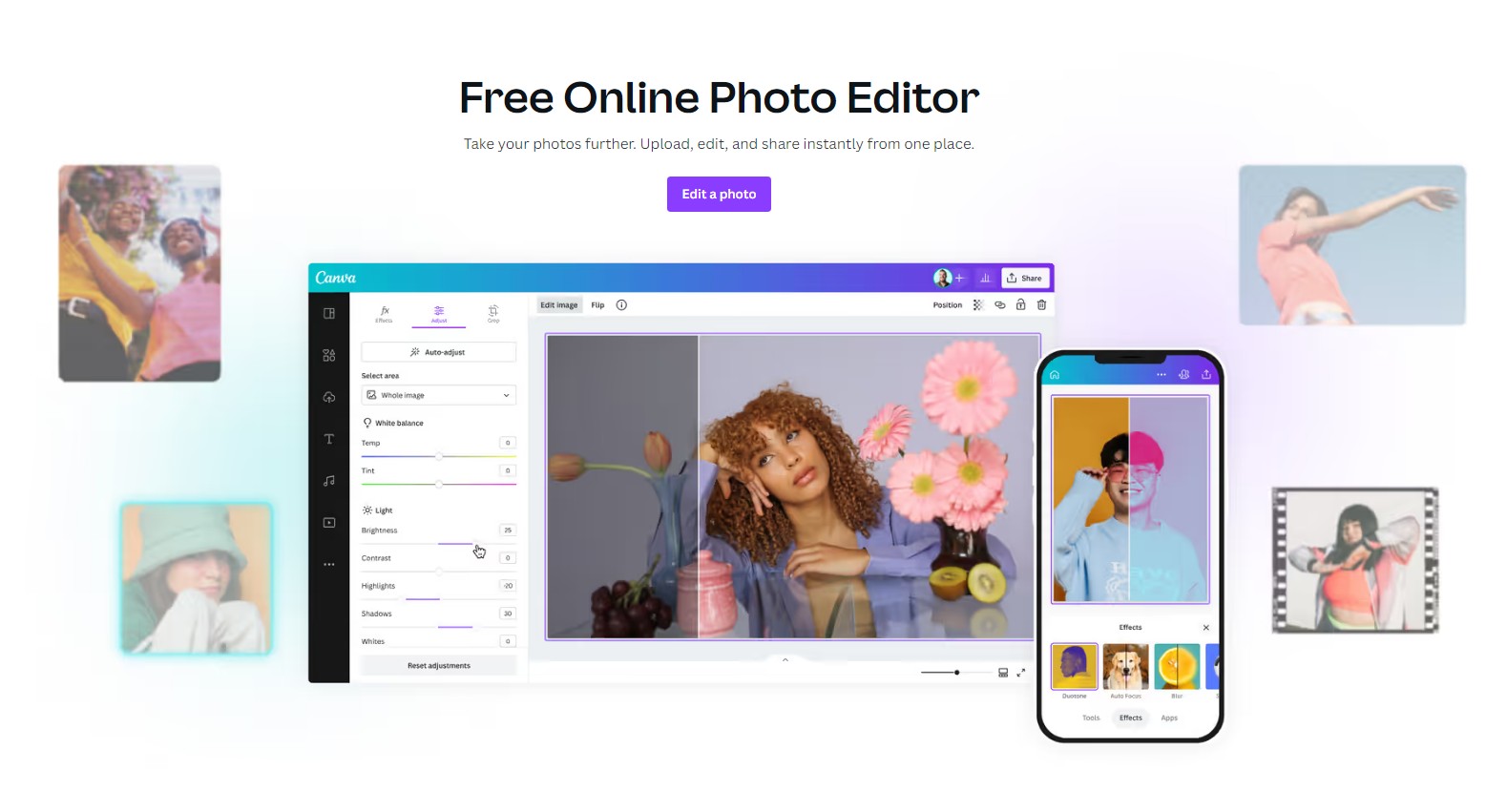 What is Canva photo editor
Canva Photo Editor is a design tool used to create web images and has an impressive set of tools and features to help you design everything from logos to social media images and online magazines at the time.
Canva has evolved into a powerful photo editor in its own right since the last time we discussed it. Canva allows you to upload any photo, apply filters, and advanced effects, crop it, and more. All of these features are common in photo-editing software. When combined with Canva's design tools, you get a lot of flexibility when transforming photos into web elements. Canva allows you to edit photos, add custom elements, change the background, add text and music, and much more.
However, remember that Canva's advanced photo effects are only available to premium users. Canva's free version allows you to apply filters and edit photos but not use their effect library.
Developer of Canva photo editor
Canva is a graphic design platform founded on January 1, 2013, in Perth, Australia, that is used to create social media graphics and presentations by Melanie Perkins, Cliff Obrecht, and Cameron Adams founded Canva.
Features provided by Canva photo editor
Remove the background from your portrait, product, or selfie in seconds. Canva Pro makes it simple to remove unwanted objects from image backgrounds.
Easily crop, resize, add frames or text, and customize with graphics or stickers with a single click.
Ready-to-use photo effects Combine free photo effects, stunning filters, and creative text animations to create one powerful image.
Use the Photo Enhancer tool to adjust low lighting, increase contrast, boost saturation, and fix blurry photos, among other things. Alternatively, use Auto Enhance to instantly enhance selfies and portraits.
Pros of Canva photo editor
The Canva features are extremely simple.
Its brand kit option and the ability to upload your photos and typefaces make it simple to ensure brand consistency across Canva designs.
Its 'Magic Resize tool' makes it incredibly simple to create many visual assets simultaneously.
Canva is extremely functional, especially for creating 'on-the-go' visuals for social media marketing.
It makes it simple to create one-time printed items.
Cons of Canva photo editor
The formats are quite limited.
Canva is an online graphic design tool, so you can only work on your designs if you have Internet access.
There are no obvious methods for backing up your projects.
The number of apps and integrations available is limited.
While the free version is generally very useful, you cannot export images with transparent backgrounds.
Part 2. Image background remover Online Alternatives to Canva photo editor
Here are the top 2 online background remover alternatives to Canva Background Remover.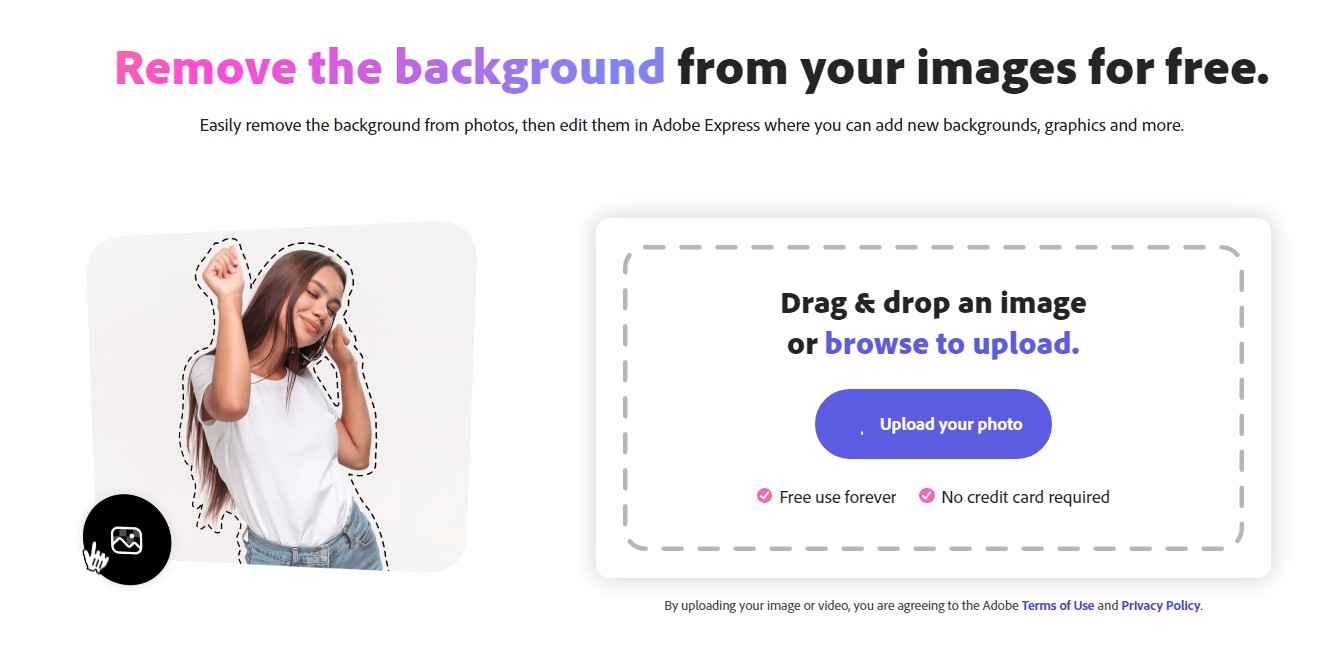 Adobe Express is a web-based image editing application developed by Adobe Systems. Adobe Photoshop, a professional image editing software, has been made more user-friendly. Adobe Express is a straightforward application that anyone can use regardless of editing experience. It has several advanced features and functionalities that enable users to quickly achieve high-quality results. It contains the following items:
Adobe Express enables you to highlight the subject of your photograph while creating a transparent background, allowing you to place your new image in various designs and destinations.
It removes an image's background faster than ever before.
It also includes numerous free design resources, such as text templates, icons, shapes, and more, that can transform a photograph with a sloppy background into an amazing photo.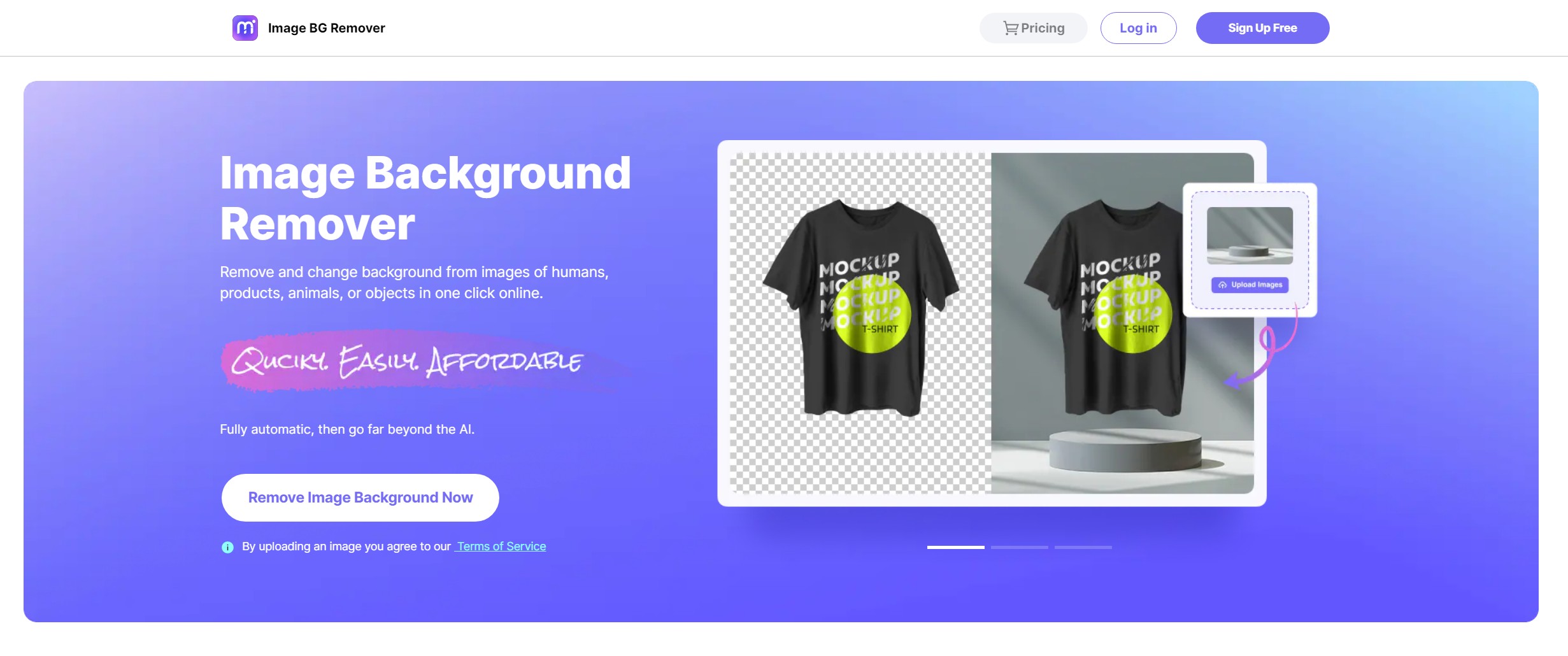 Media.io is a platform for image editing that allows you to easily remove backgrounds from images. It uses advanced image processing technology to accurately separate the background of an image. It claims to have a higher level of precision and accuracy in recognizing image elements and provides various features to achieve better results, including the following:
Media.io is simple to use, thanks to advanced AI technology. Background removal from images is automated and streamlined, eliminating the need for manual labor.
Even images with fur or hair can have their backgrounds precisely removed. The output is of high quality and suitable for commercial use.
Distracting backgrounds can be easily replaced with solid colors or high-quality images from Media.io's library.
Media.io supports batch operations to remove background from multiple images, greatly improving your work efficiency.
Part 3. Image background remover Apps Alternatives to Canva photo editor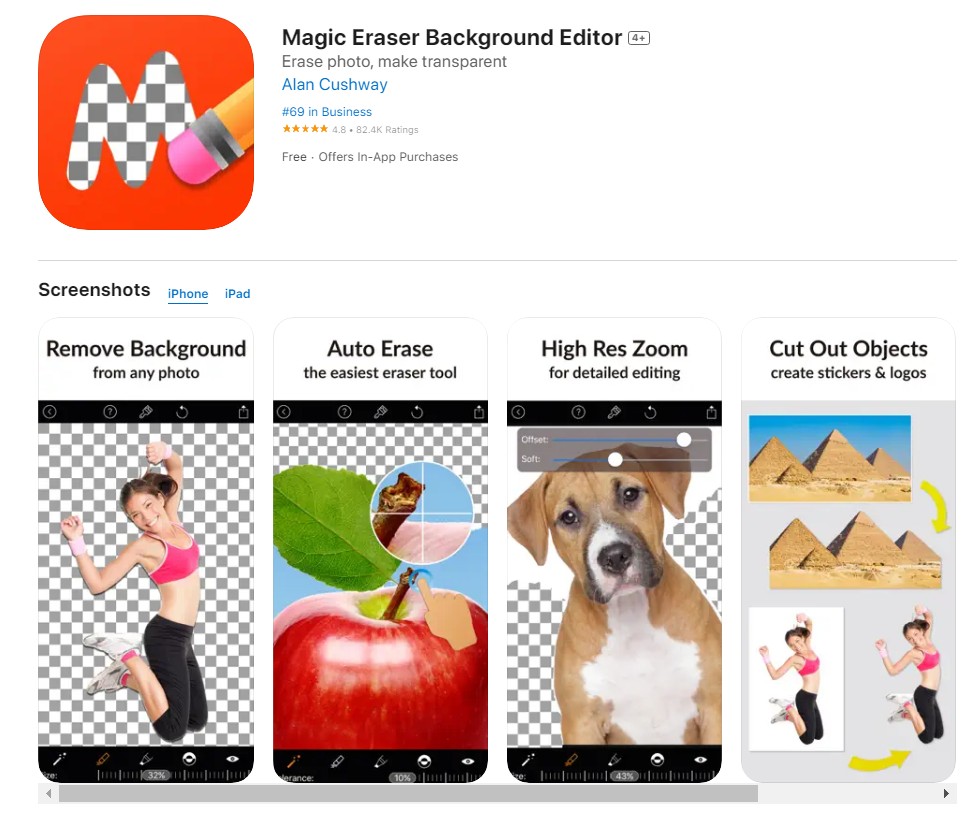 This app allows users to instantly remove any image's backdrop, then edit, arrange, and save as a PNG or JPG. It has advanced AI background removal and high-resolution editing features to elevate your photographs and join the 10 million Magic Background Eraser producers. It is the most functional free program available without a watermark, making it perfect for online retailers or photo enthusiasts. A reasonable sum can be paid for additional features.
Key Features:
Triangle, circle, and square brushes, as well as offset adjustment
Add a white background or pick a colored one to highlight your goods.
To manage the shadow on your photo cutout and make it realistic, use color, blur, and 3D shadows.
Give your cutouts an outline to truly make them stand out.
Adjust highlights, shadows, fade, hue, and warmth in the image editor by changing the brightness, contrast, exposure, vibrance, and saturation.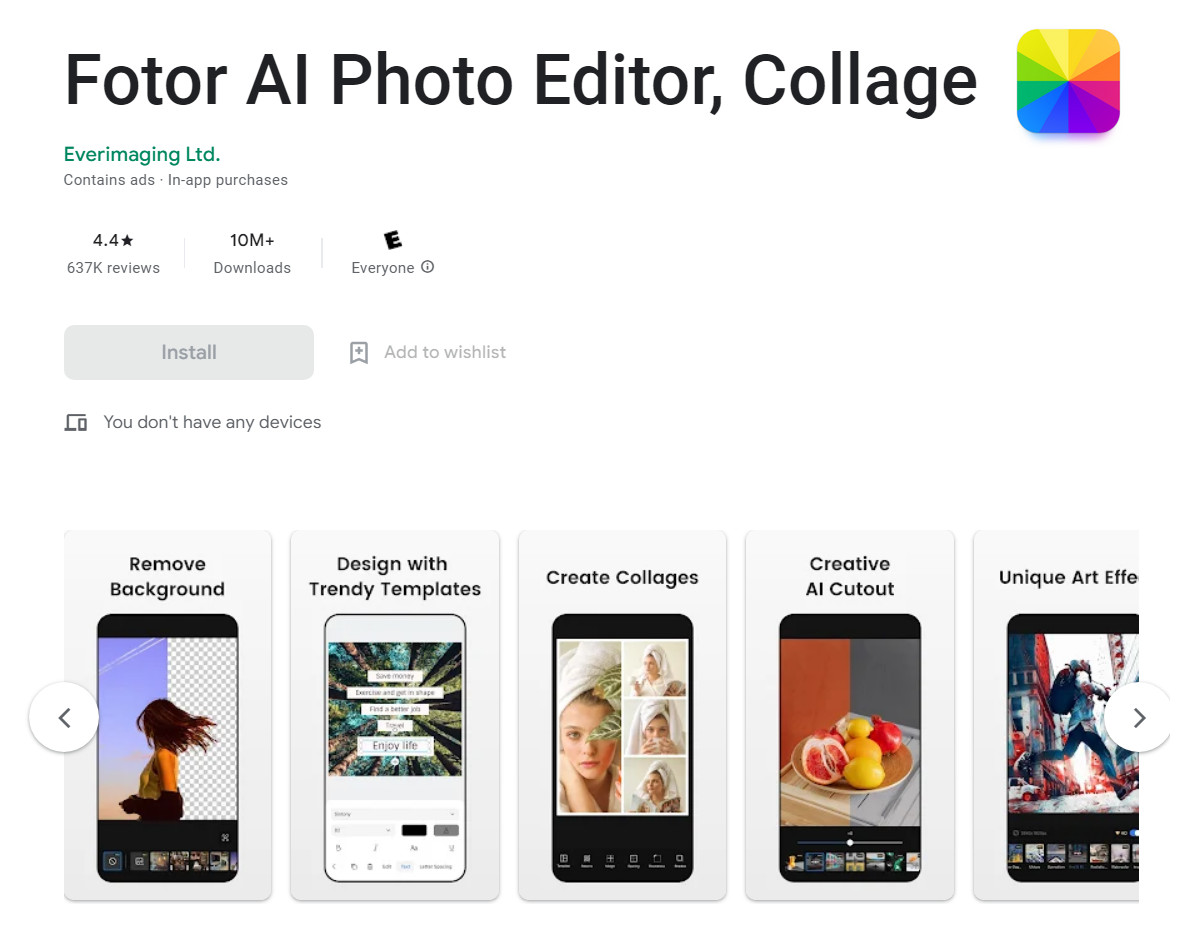 With the Fotor app, photo-altering tasks like background removal, sticker addition, and even creating your unique photo are a piece of cake. Fotor can properly and automatically eliminate backgrounds from images thanks to AI. With no need for manual labor, Fotor's AI background eraser can instantly identify the topic in any photograph and cleanly eliminate the backdrop.
Key Features:
One-click completely automates the removal of backdrops. With AI technology, it takes only a few seconds to handle hair, animal fur, or other intricate edges. Save time and effort by creating a white, transparent PNG background or adding one to your photo. Test out the free backdrop removal tool Fotor.
It has diverse editing tools and options.
Part 4. How to choose your best image background remover?
It's always a good idea to try out a few different background removers to see which one works best for your needs and preferences.
So if you're working with a photograph with many fine details, choose a background remover that uses advanced algorithms to preserve those details. Canva is the perfect fit for you! Canva can remove backgrounds from images when creating visual content such as social media posts, flyers, brochures, and other marketing materials.
And if you want to remove solid backgrounds, Adobe Express can greatly help. Adobe Express can remove backgrounds from images when editing photos on the go. It's a good option for quickly removing backgrounds from photos taken with a mobile device.
On the other hand, if you want a more automated process, try using Media.io. It offers a high level of control over the process, allowing you to make precise selections and adjustments. It's best used for removing backgrounds from photos that will be used for presentations or other types of content.
Meanwhile, download the Magic Eraser app if you want a more convenient way of removing bg on your mobile device. It can be used to remove unwanted elements from a photo. It's best used for removing unwanted objects or people from a photo. You can also use Fotor to remove backgrounds from images when editing photos with artistic touches.