There are several reasons why people edit the voice out of videos. One good reason you may want to edit music tracks is to set the music as a ringtone for your smartphone. Also, you can edit and use audio for commercial purposes and video editing. No matter the reason for editing voice from videos, you will need to master audio editing skills. More importantly, the song voice editor you use will play a significant role in making your work easier.
You will be given the best free soundtrack editors online for effective voice editing. These tools are highly reliable, and they will help you create awesome audio for both personal and commercial uses.
Top 12 Reliable Voice Editor Online to Fit Distinct Use [Easy to Handle]
TwistedWave is an online voice editor that works perfectly with a good internet browser. That implies that with a good browser, you don't need any software download to access the tool, process your video or audio file, and download the edited output to your device.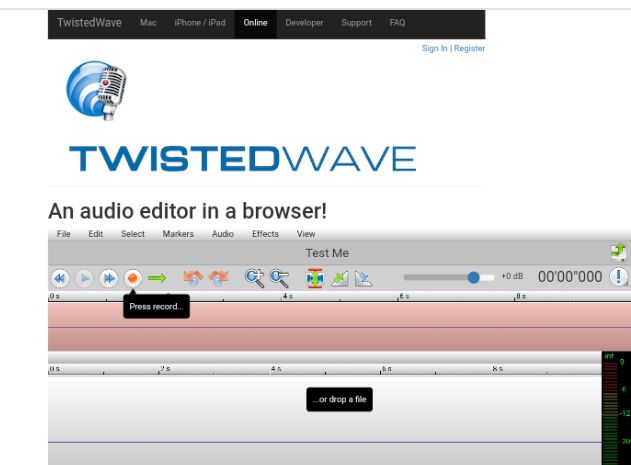 Here are some core functions of the TwistedWave soundtrack editor online toolbox:
It is used for audio recording and editing.
It allows you to add effects to your video and audio files online for free.
You can mute or silence the audio in videos with TwistedWave. Audio editing is free for five minutes or less; you need to purchase the premium version to increase the file limit.
Online Vocal Remover is an online background music editor that effectively splits audio and videos into background music and voice/vocals. This tool uses Artificial Intelligence to create two tracks of any video or audio you upload: the instrumental and acapella versions. In addition, it is super fast, creating voice and karaoke song versions within seconds of uploading the media file.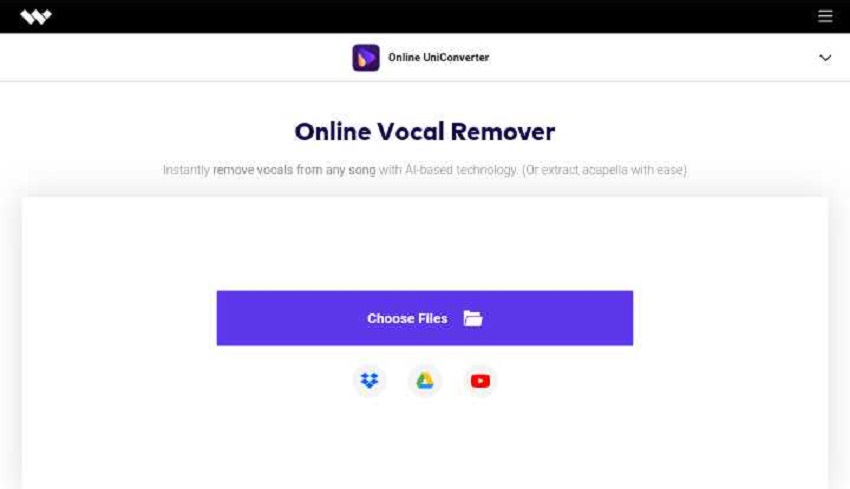 To use this AI music editor, follow these simple steps:
Upload the video/audio file you want to edit on the Vocal Remover home page. Click Choose Files or directly paste the video URL.
The AI-embedded tool automatically separates the voice from instruments, creating two versions of the music track.
Download the version you want to your local device storage.
Note that Media.io is an all-in-one video/audio editor that has other features in its toolbox such as Voice Recorder, Music Video Maker, Audio Compressor, Audio Cutter, Audio Converter, etc. These tools have specific uses, and the steps are super easy, just like the Vocal Remover.
Audio Tool Set is a music track editor that makes for a convenient way of editing media files for free online. It splits and merges audio sounds to suit your editing needs to create a different audio track. To add files on this site, drag and drop them directly from your device or system storage and click to edit however you want. It works just fine on Windows, Linux, macOS, mobile devices or smartphones, and so on.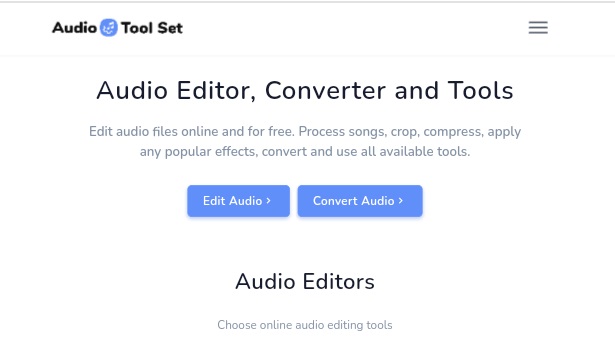 Other core functions of Audio ToolSet are outlined below:
It can be used as a music remix online editor; it lets you cut, split, and merge audios to create new song versions.
You can adjust the volume of media files by increasing the volume or reducing the background noise from the track.
It supports excellent sound and visual effects on your audio/video, such as equalizer, pitch, reverb, etc.
It is a simple voice editor online tool used for trimming audio files without the need to download an app. It is a valuable tool to extract or cut a specific part of your favorite audio as a ringtone for your mobile phone. The interface is friendly for users that are even beginners to make it easier for them to navigate.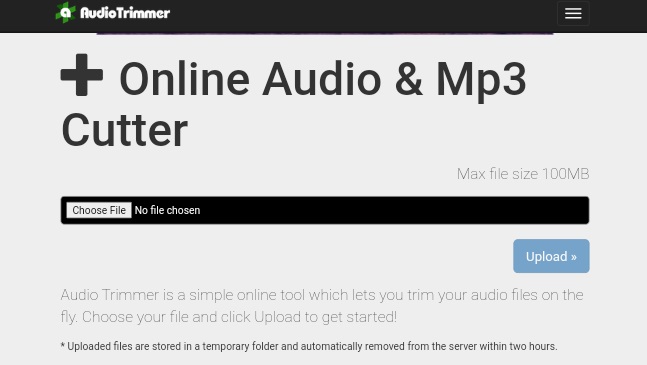 AudioTrimmer offers the following features:
It trims MP3 audio files to the section you want and supports other audio file formats such as 3GPP, AAC, OPUS, M4R, WAV, etc.
It is used to create ringtones for your smartphone.
Edit your audio sounds to fade in and fade out at the beginning and end, respectively.
Voice Changer is another audio editing tool that lets you add effects to your audio files to sound like whatever you want. A music track editor can tweak effects on your normal voice after recording. You can either upload audio through a microphone or generate speech from text. Many images represent the voice effect you want to add to your audio online.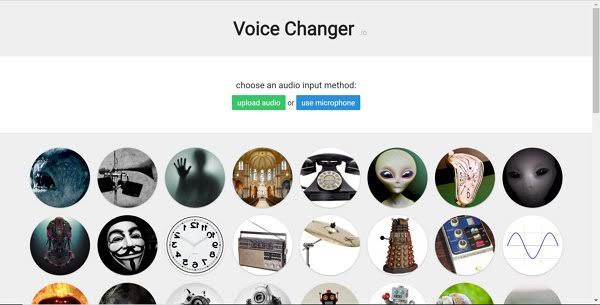 Note that it is essential you record sounds with the accent of the voice you want to imitate to give it the natural feel of the effect.
Voice Changer has the following as its core functions:
It was created primarily to add voice effects to audio. These voice effects are meant to be funny, adding variety and fun to your audio tracks.
The output videos/audios can be used for personal and commercial uses.
Usually, Audacity is a music maker editor people use as software on different computers and mobile systems. However, you can use this music editor app online with nothing but a good web browser. With the online version of this app hosted by OffiDocs, you can freely import audios and edit them for other uses. Moreover, it allows for different audio effects and easily integrates with other apps you may be using; hence, it is a flexible tool.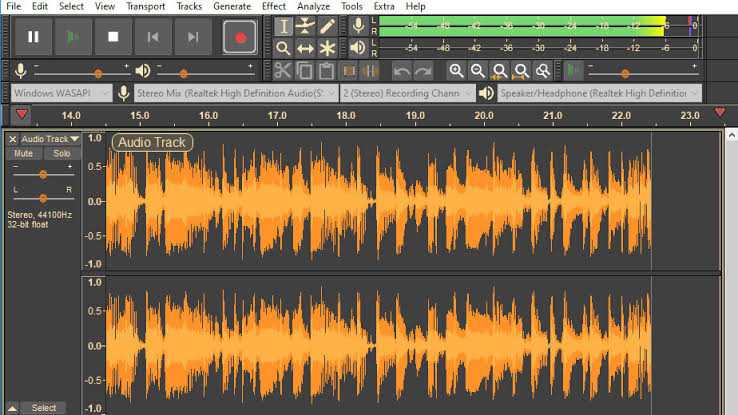 The unique aspects of Audacity that will come in handy:
It removes the noise in music track backgrounds.
It allows for music remix as you can add special effects on the audio, split and combine audios to produce a whole new music track.
The Apowersoft music track editor is a free tool for audio recording and production of high-quality audio. On Apowersoft, you can record with a microphone and a computer sound card. Although the link is for the online site, you can download the app version of Apowersoft on your Windows PC or Mac Computer. It is also compatible with Android Smartphones, iPhones, Tablets, Windows Phones, etc. In addition, file formats such as WAV, MP3, AAC, FLAC, OGG can be edited on Apowersoft voice editor online.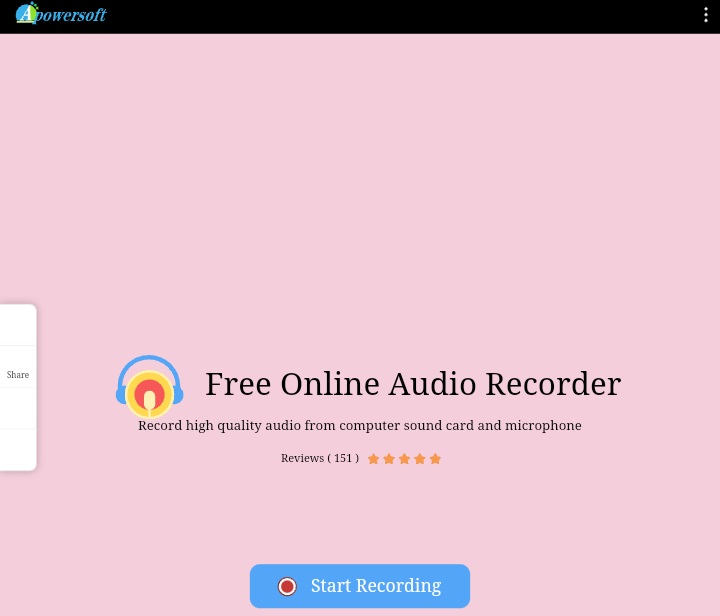 Apowersoft effectively performs the following unique functions on your audio file:
It is used for audio recording in high original quality from Microphone or System Sound inputs or even both.
It helps you create voice messages to deliver information to a group of people; it allows file sharing on Google Plus, Soundcloud, Twitter, or other social media platforms.
Record important meetings, video games, or chats to not miss details.
Audio Speed Changer is a free audio pitch editor that adjusts the speed of audio files to your satisfaction or to suit your needs. It changes the pitch or key of the music and the playback speed (referred to as tempo). This change in tempo and key of audio sounds can also be done for song transcriptions.
Other features you can enjoy with this free pitch editor are enumerated below:
Training of vocals for music production.
Training on production with instrumentals such as guitar, piano, violin, flute, etc.
Learning of new musical language.
Online Pitch Shifter is a music key editor used to change song keys to not affect the song's tempo. It supports all audio file formats you upload on the site, and you can edit audio files that are 10GB in size or less. In addition, it is used to adjust the volume of audio and mute the audio.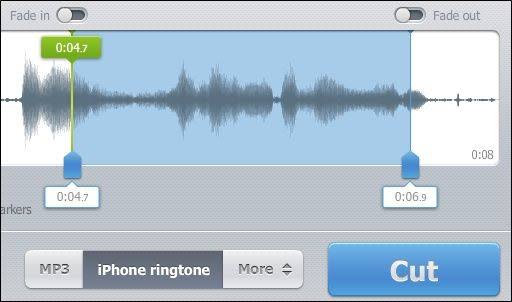 Key features of Online Pitch Shifter:
It changes the pitch of audio tracks you upload.
It doesn't compress the original size of files, so the initial quality is preserved after video/audio editing.
AudioNodes is a music maker editor used online for audio editing, adding effects to sounds, and modules (Nodes) combination. It has unlimited soundtracks you can edit and download for your personal use.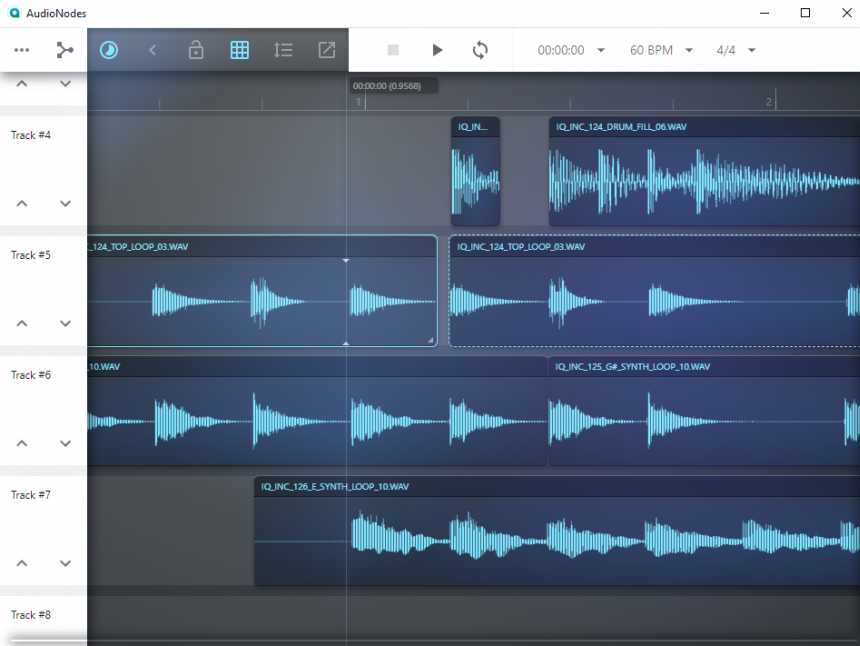 AudioNodes performs other functions outlined below:
It provides real-time effects like equalization, reverb, fade-in, and fade-out.
You can cut and crop audio clips, then merge them into a whole new audio track.
Sodaphonic is another fantastic audio editing tool that you can use online and for free too. It works on any suitable web browser. You can either use an audio file or record a sound with the microphone embedded on the site. Sodaphonic performs other functions, which include the following:
It allows for file trimming, cutting, and zoom-in and out.
It lets you cut, copy, and paste audio files before editing.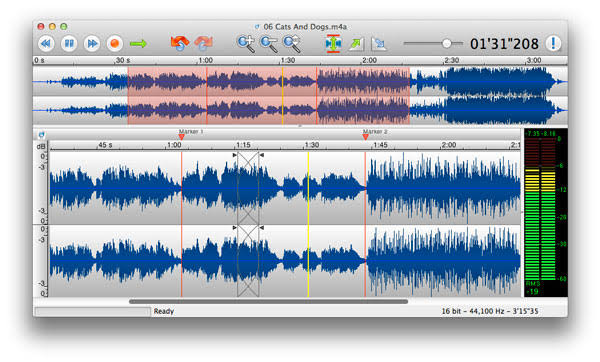 Wofox helps you make your videos/audios more interesting by letting you add special effects to the media files. It is a digital workstation. There is a list of editing features you can choose from once you upload your file on the Wofox music track editor. This editor does not require any software download to effectively use it, thereby giving you a fast option for digital file editing.

It is used to mute audio and video files.
It allows you to add subtitles and texts to your video or audio files.
Conclusion
After reviewing all these music maker editors, it isn't easy to point out which one is the best as each tool is unique in its features and what it can do. The specific aspects these tools are great at have been highlighted in this article, so you can use them simultaneously for different purposes and depending on your specific needs.