After the launch of major video platforms such as YouTube or Vimeo, video making has become such a large scale and appreciated task. The desire of this need allows us to search the paid as well as free best video editing software for windows. The various sections given below helps you determine the suitable video editor as per their corresponding features.
Part 1. 15 Famous Video Editing Application in Windows
This section lists some best video editing software for windows to be known for their versatile functions and tools in 2019. Generally, these top 15 high-quality windows movie editors have successfully created their fame in the minds of tech users.
URL: https://www.media.io/video-converter-desktop.html
Wondershare Uniconverter Video Converter software is not just software, but it has many other substantial benefits. As you head over to the Wondershare Video Converter Ultimate by Wondershare Uniconverter, you will see that it supports more than 2000 formats and allows conversion of videos at speed 30 times faster than usual video editors. The whole concept of video converter offers you an easy to use interface so that you can play your favorite videos in the desired and correct format.
Wondershare UniConverter
· UniConverter is the easiest to use software, which can allow you to edit/compress/convert video easily.
· It supports conversion features in every device such as iPhone, Android, iPad, Apple TV, HD TV, Xbox, VR, PSP, PlayStation, Insta 360, etc.
· You can download videos directly from YouTube and other major platforms using the Wondershare Video Converter.
· Using UniConverter Toolbox function, includes convert images, create GIF, burn CD, rip CD, cast to TV, and fix Meta tags with just a few clicks.
· It is also compatible with batch conversion in nearly every format you want to.
Pros:
Ease of access.
Batch conversion in different formats.
Supports all the major devices.
Con:
Limited features on the free version.
URL: https://filmora.wondershare.com/
Wondershare Filmora is our next best video editing software for windows with elegant features and simple interface for novice users. The looks and popularity of this software are of great heights. The main interface itself provides total control for the video projects. Even its advanced subscription and effects pack offers access to more overlays, transitions, and effects to be used for editing or splicing the video.
Key Features:
The software furnishes many creative tools that revolve around the use of creative filters, popping colors, and other high-tech gadgets.
It also supports good sound editing features such as background sound removal, keyframing, and equalizer to create videos with perfect sound.
The color grading facility is also inbuilt with fancy features.
Pros:
Quick video edits/trims.
4K video as well as GIF output options.
Excellent features of overlays, effects, and transitions.
Con:
Lack of various shortcuts to maneuver timeline.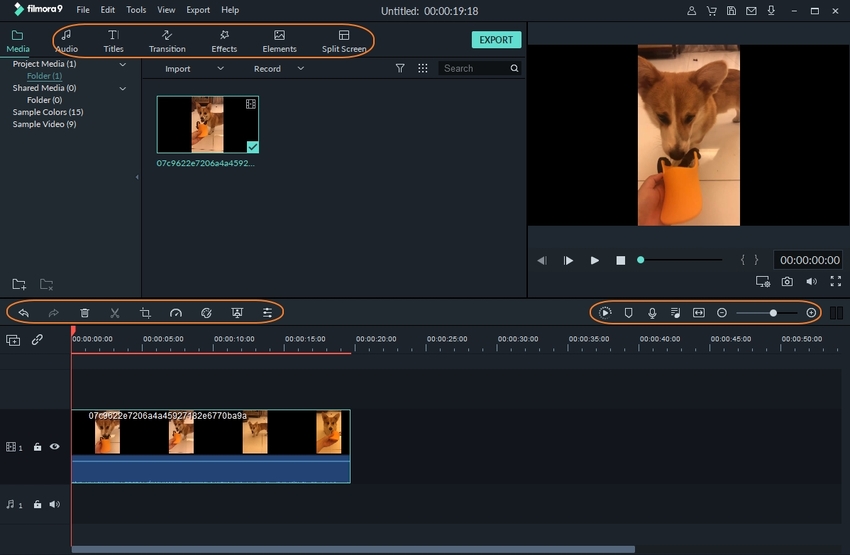 URL: http://avidemux.sourceforge.net/
Key Features:
It is a free video editing software for Windows, MAC, Linux, and BSD.
It is also suitable for different file types such as MP4, DVD compatible MPEG, AVI, and ASF.
It mainly supports the task of filtering, cutting, and encoding.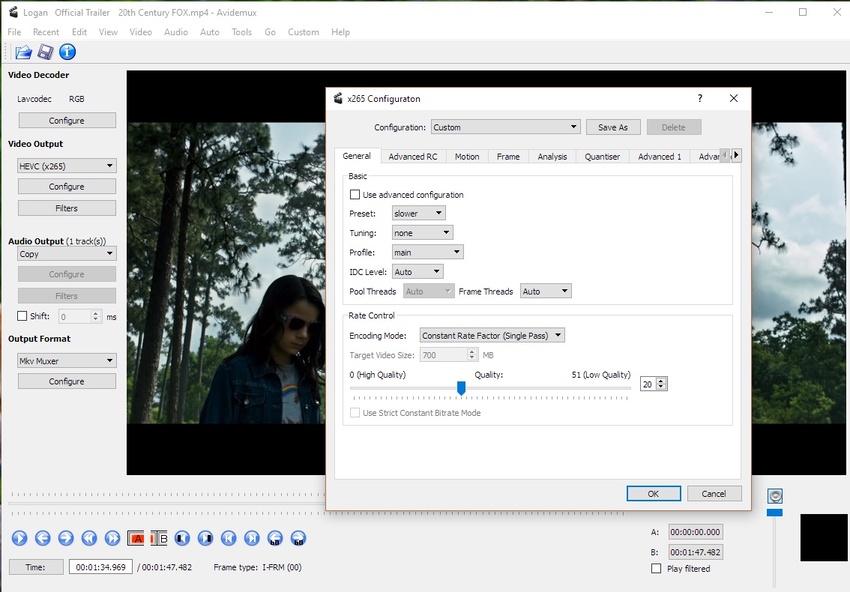 URL: http://www.videosoftdev.com/
Key Features:
It is a free windows movie editor that supports popular audio/video formats, including HD, DVD, and GoPro videos.
The software is a non-linear video editor designed for both educational and home purposes.
The program can quickly convert audio and video files from one format to another along with other inbuilt disc-burning features.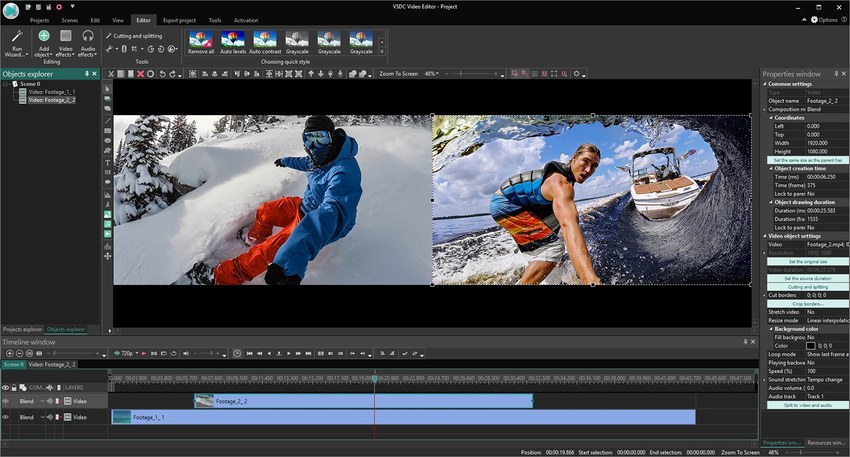 URL: https://www.freemake.com/
Key Features:
It is a free movie editor for windows that supports the most popular as well as non-protected rare formats such as AVI, MKV, MP3, MP4, DVD, SWF, 3GP, HD, MOV, QT, RM, Xvid, Divx, and Fraps, etc.
The program can transform numerous clips.
You can convert into 4K and full HD online without any loss of quality, such as MP4 to AVI.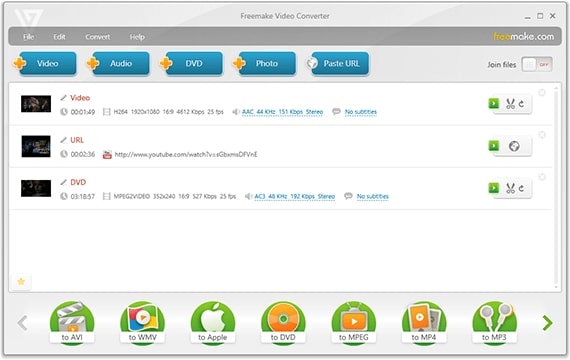 URL: https://www.adobe.com/products/premiere.html?promoid=695P7R28&mv=other#scroll
Key Features:
Immersive Virtual Reality Support: VR Editing, VR Audio Editing, and VR Rotate Sphere.
It supports multiple file formats.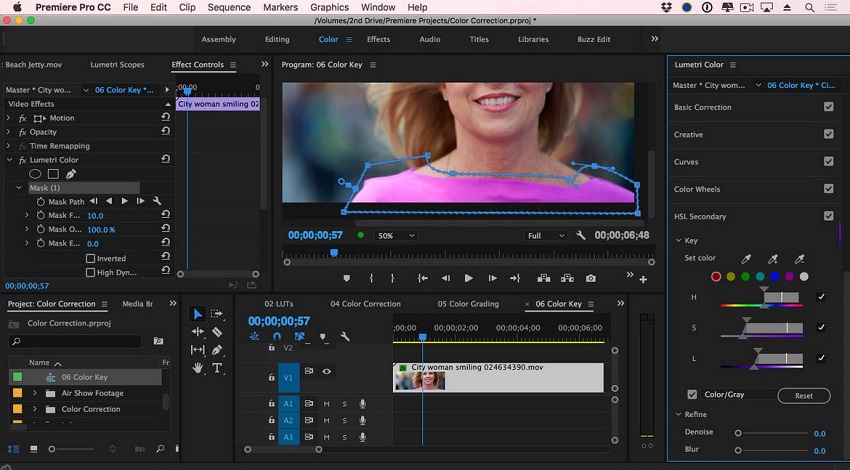 Key Features:
OpenShot is a cross-platform video editing software with support from Mac, Linux, and Windows.
The program supports more than 70 languages, which can also be translated online with LaunchPad.
The software supports many great features such as keyframes and animations, slicing and trimming, video effects, 3D animations, slow motion time effects, etc.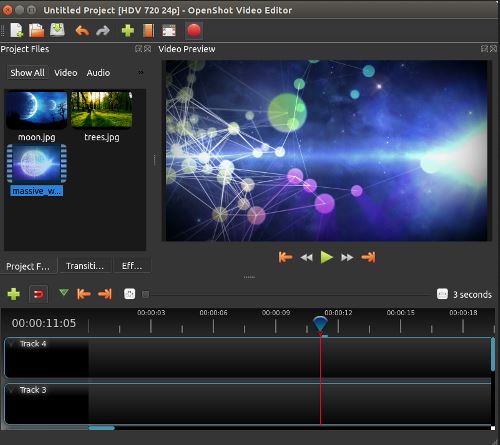 URL: https://www.blackmagicdesign.com/products/davinciresolve/
Key Features:
It is a multiuse software to provide a versatile solution for color correction, 8K professional editing, and other audio post-production tasks.
The software is available in both free as well as a paid version with some limitations in free version software.
DaVinci Resolve provides much faster and high-quality GPU, which is much more reliable and significant than on CPU.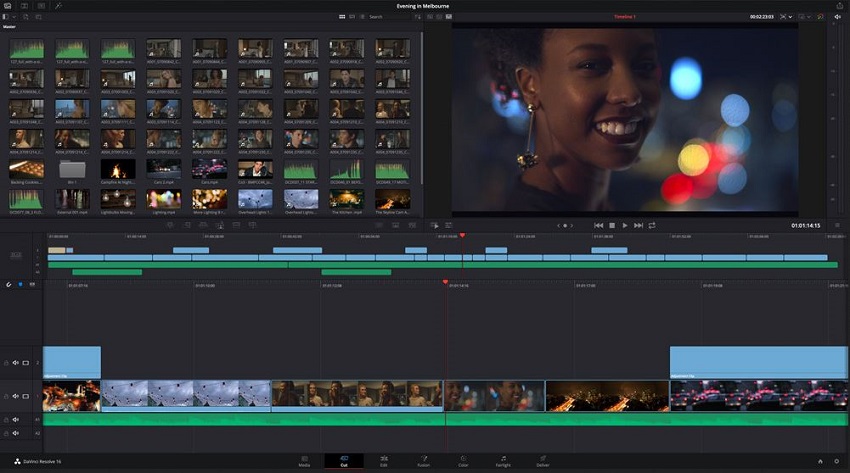 URL: https://shotcut.org/
Key Features:
It is a video editing software with an intuitive and sleek interface, including detailed and extended media properties.
The software supports more than 100 video codecs and formats without the requirement of importing.
It also supports the opening of files by just drag and drop. However, you can also update the software whenever you like with the latest version.
Machete Video Editor Lite
URL: http://www.machetesoft.com/about-machete-video-editor-lite.html
Key Features:
Machete Video Editor Lite is a free video editing software for windows with a simple interface and excellent video splicing.
You can also remove audio tracks from the video to edit with a much quicker and fuss-free function.
This video editor treats the entire video as one clip instead of seeing different timelines within the individual clip.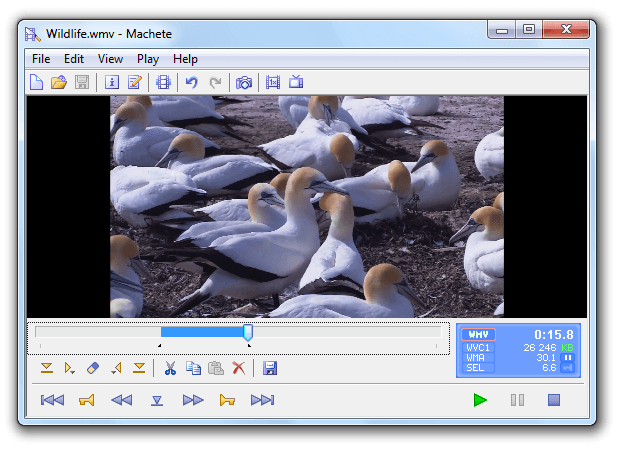 URL: https://www.microsoft.com/en-us/p/movie-maker-10-tell-your-story/9mvfq4lmz6c9?activetab=pivot:overviewtab
Key Features:
Movie Maker can add transitions, effects, text, and much more to your videos.
You can easily select and organize different videos as well as photos you want to use.
You can directly post the videos over different platforms such as YouTube, Facebook, Twitter, Live SkyDrive, etc.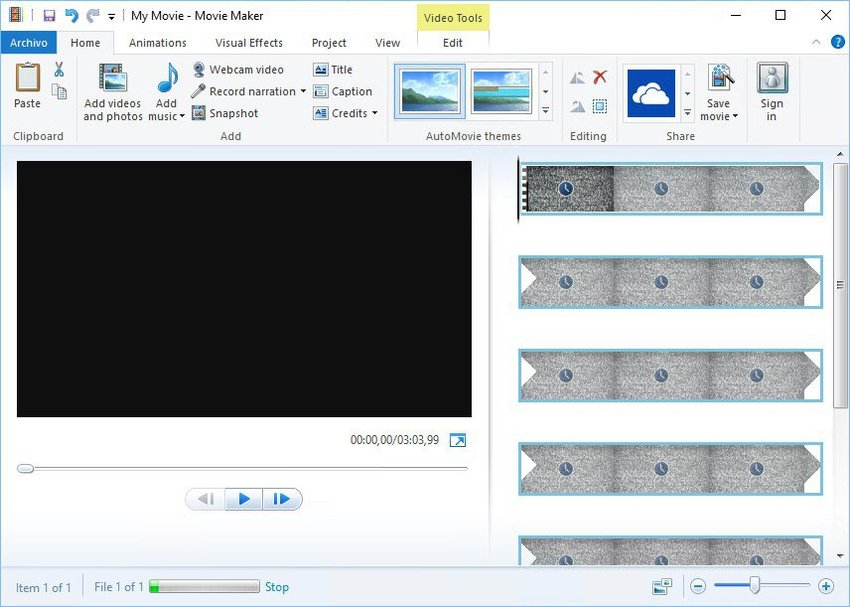 URL: https://www.nchsoftware.com/videopad/index.html
Key Features:
VideoPad Video Editor is one of the best video editing software for Windows 10, XP, 7, Vista, 8, 8.1, etc. and includes more than 50 transition and visual effects to incorporate a kind of pro touch to your videos.
The free version of VideoPad Video Editor is available for home purposes only. Commercial use wants you to purchase the software.
The software supports all the popular video formats such as DIVS, WMV, APNG, MP4, MPEG, AVI, and many more while recording videos from GoPro, DV Camcorder, webcam, or VHS, etc.
Key Features:
Blender is an open-source application for the creation of 3D videos.
It supports various functions such as rigging, modeling, simulation, animation, composting, rendering, video editing, motion tracking, and 2D animation.
To get the advanced training and more features, you can also subscribe to Blender Cloud.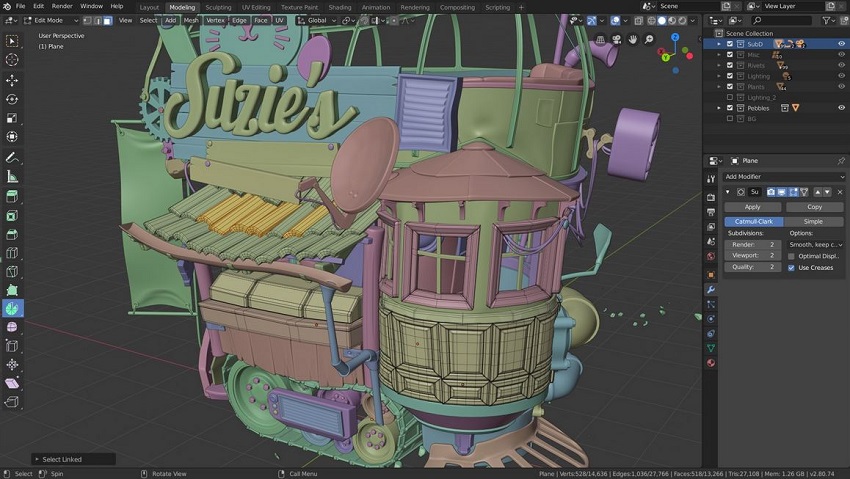 Key Features:
Lightworks editor is known for the best film editing with an attractive user interface.
It also includes real-time editing for video FX and audio.
It supports a vast range of file formats, including the variable frame rate media.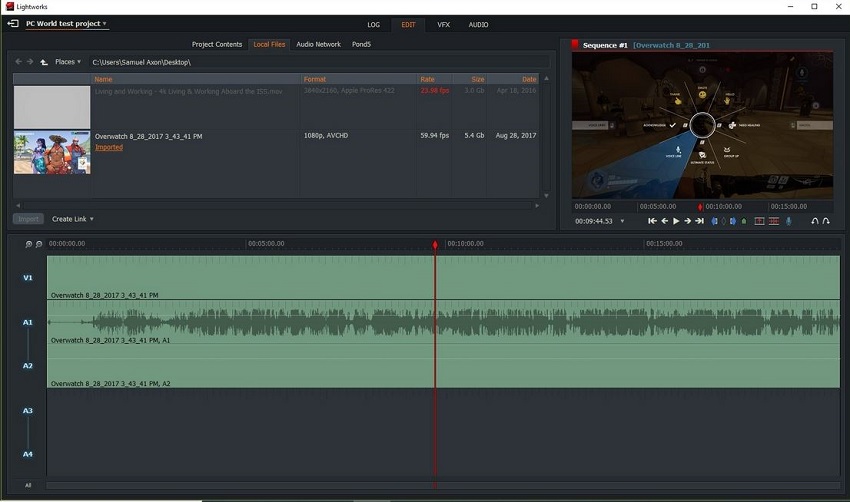 URL: https://fxhome.com/hitfilm-express
Key Features:
HitFilm Express is one of the paid video editing software to give a professional touch and different kinds of visual effects to your videos.
The software is compatible with both Windows and Mac to create iconic titles and realistic effects over the videos.
You can have access to various other features such as changing of backdrop, lighting effects, advanced tracking, footage distortions, and additional layering and masking technique.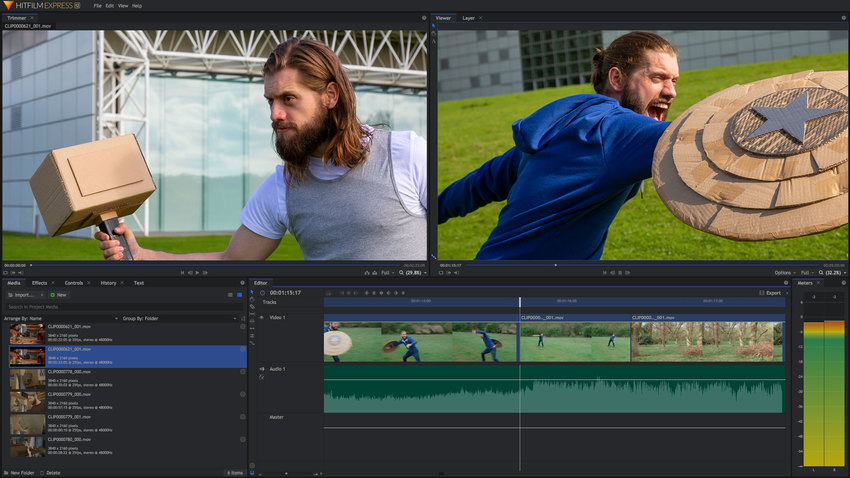 Part 2. How to Use UniConverter to Edit a Video in Windows
After recognizing the easy interface and intuitive features of Wondershare Uniconverter, we decided to share the simple steps involved to edit videos in Windows.
Step 1. Add Video Files to Wondershare UniConverter
After you launch the Wondershare Uniconverter on Windows, you need to add video files. You can either click the big Add Files button or the down-facing arrow at the left top corner.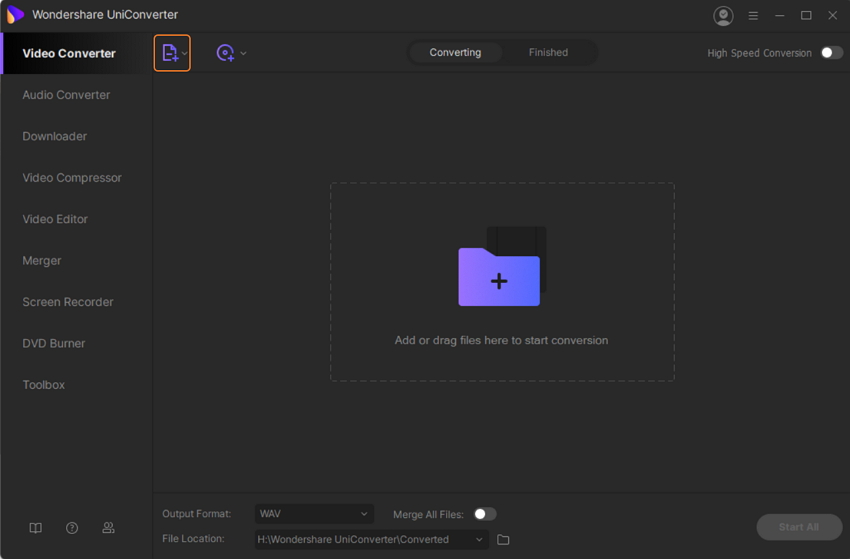 Step 2. Select from Trim, Crop and Apply Effects
Under the video, you will see three different options that allow you to trim, crop, or apply effects to the video.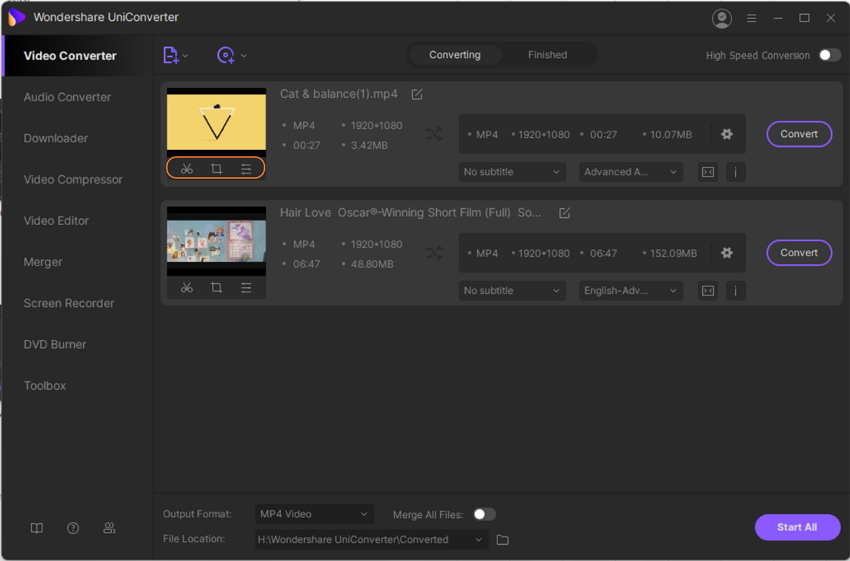 To Trim
Select the video you don't want to have and click Trim. You can also zoom in or zoom out the time interval, which helps you to locate the trimming place more precisely. To erase the section of the video, click on Delete. After you're over with trimming, click on OK.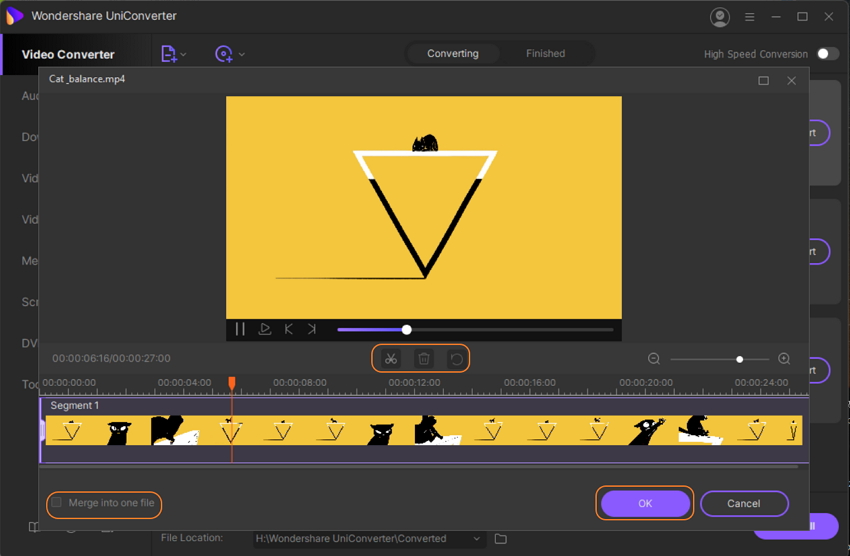 To Crop
Click the middle Crop icon present below the video. This section allows several options to crop and edit the video. You can set the rotation, original size, and aspect ratio of the video. Finally, click Ok to save all the changes you've done.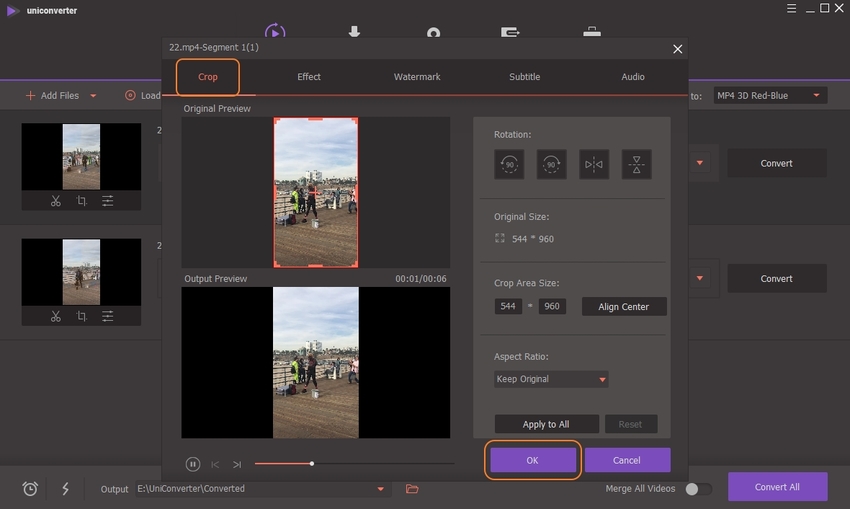 To Apply Effects
Select the Apply Effects icon. You can adjust contrast, brightness, and saturation level. Choose the deinterlace as per your needs. Filter sections provide you a total of 19 options. You can also enhance the video quality after choosing the Auto Enhance box. Ultimately, click Ok to save the changes. Then, the other two steps are similar, as followed in cropping and trimming of video.
Step 3. Save the Edited Video in UniConverter
After editing, go to Output Format to select your desired converting format. Click Start All to start the process.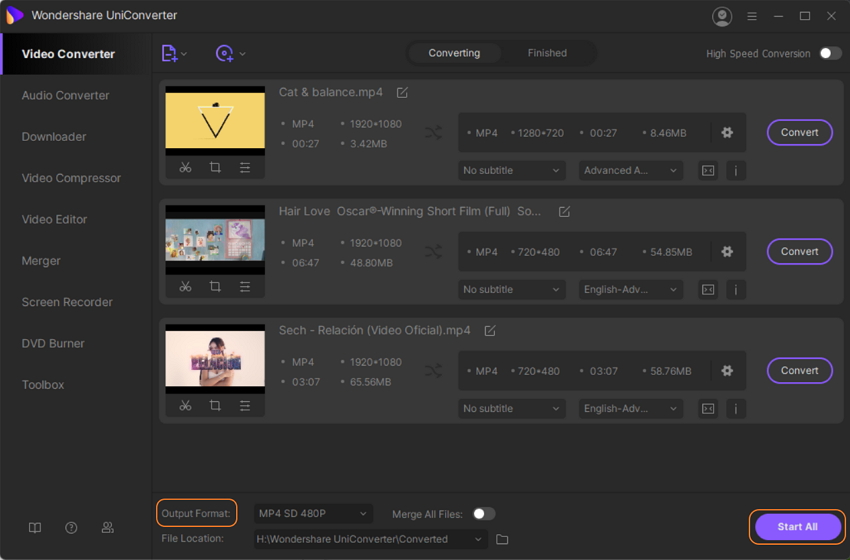 Part 3. How to Identify a Good Video Editor
Identifying a good video editor doesn't mean the multi-functional capacity and intricate features. The following two parameters will allow you to decide the best video editor to solve your needs.
a. Is it Easy for a Beginner?
Yes, the simple editor is the best video editor out there. Whether it is free or paid, you should consider the simplicity of use as video editing is a complex task in itself. Thus, if you are selecting a complicated video editor, it will ultimately show you some difficulty in future editing prospects.
b. Is it a Multi-Functional Video Editing Software?
Multi-functional software is noteworthy, but it doesn't mean that a video converter capable of editing videos only is not considerable. It is, however, more functional than the multi-functional software. Our recommended pick Wondershare Uniconverter is also a multi-purpose software, but all its functions are designed specifically for the top-notch performance without disturbing any of the features.
Summary
So, you can now select among the best video editing software for Windows and be creative in formatting and creation of your videos. Remember always to choose as per your understanding a complex, and one with diversified features may not suit well if you are a beginner.