Finding the best voice recording microphone can be a tricky affair. That's because you have to consider aspects such as sound quality and even the recording room before purchasing one. So, without much ado, let's dive in and review some of the best recording microphone brands in 2020.
Shure SM7B Cardioid Dynamic Microphone
The Shure SM7B Cardioid is an excellent studio recording microphone. It provides a frequency response of between 50-20,000 Hz, giving it a warm tone at close proximity usage. Also, it comes with the much-famed cardioid polar pattern, which is only available in high-end brands like Elvis microphone. For those who don't know, it means that the receiver is sturdy and insensitive to noises. And the fact that Shure is a legendary audio company should be enough for you to grab this mic.
Pros:
Crystal clear and natural sound.
Smooth highs and rich lows.
Excellent noise isolation.
Cons: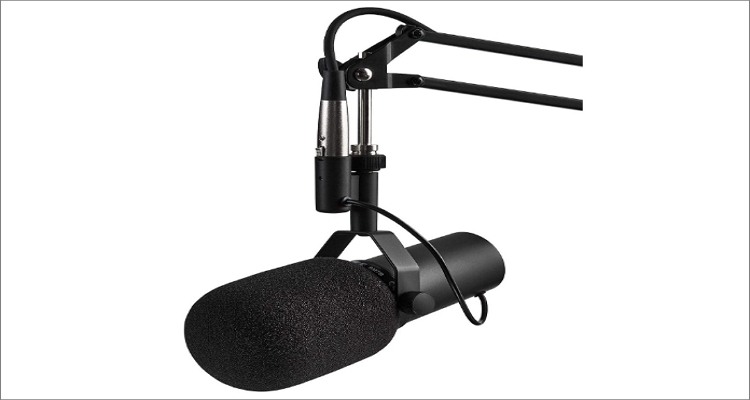 Warm Audio WA-47 Microphone
Warm Audio has been a mainstay name in the classic audio product manufacturing space. That's because it uses modern production techniques and sells their microphones at wallet-friendly prices. That said, the WA-47 is a high-quality large-diaphragm tube mic that features multiple pickup patterns and a transformer-balanced output. The build quality is also impressive for the price. Simply put, the WA-47 represents a high value for the money.
Pros:
Excellent sound and build quality.
Versatile multi-patterns.
Great value for the money.
Cons:
Audio-Technica Condenser Microphone (AT5040)
Going for around $3,000, does the Audio-Technica represent actual value for the money? Well, for starters, this premier studio vocal microphone comes with a condenser design for seamless high-fidelity performance with sound purity and profound realism to match. The top is wonderfully smooth as the advanced internal shock mounting effectively decouples the capsule. If we go a little deeper, the sound responds well to EQs and the output is exceptionally noticeable. All in all, it's a lovely mic.
Pros:
Stylish and durable design.
High output level.
Limited noise.
Cons: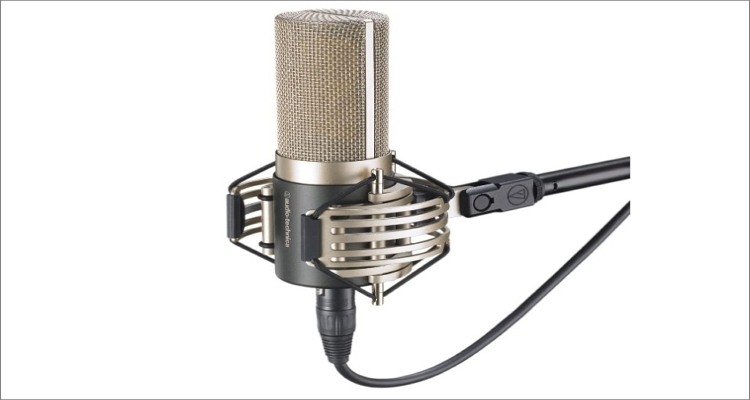 SE Electronics sE2200a II C Large Diaphragm Condenser Microphone
Although not as famous as other brands on this list, the sE2200a II is still a recommendable mic to many engineers and artists out there. This voice recording microphone comes with a high-quality shock mount and rubberized finish, which is an excellent improvement to the first sE2200a version. If you throw in the cardioid polar pattern, the sE2200a is certainly an impressive mic for professionals.
Pros:
Great build quality.
High-quality sound.
Limited noise pickup.
Cons: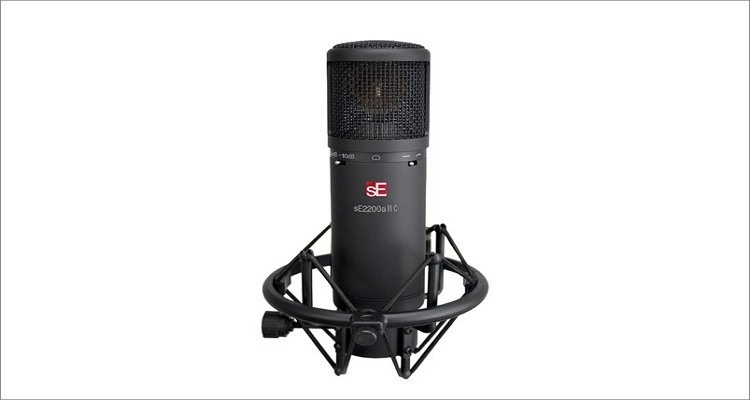 Neumann TLM 102 Studio Microphone
The Neumann TLM 102 comes with a reduced overall size for a compact and attractive appearance. In terms of audio quality, the TLM 102 is quite impressive, with a maximum frequency response of 20 kHz and 144Db sound pressure level. Therefore, you can easily record loud sound sources such as drums, percussion, amps, and more. And most importantly, the grille integrated pop screen suppresses plosives in speech and vocal recording.
Pros:
Cardioid directional pattern.
144 Db maximum SPL.
Attractive design.
Cons: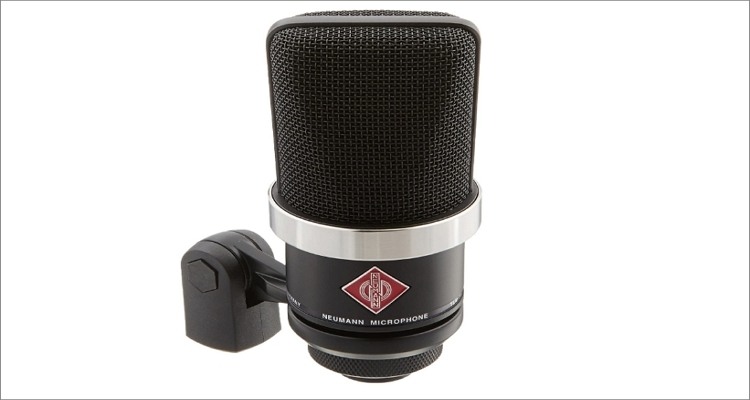 Rode Microphones NTR Premium Active Ribbon Microphone
The NTR brings to the table the finest that technology can offer. It is designed to hang strategically in any recording studio, regardless of the space, while producing high-frequency detail and accuracy. The bi-directional polar pattern, on the other hand, can record sound sources that even the most sensitive microphones will struggle to capture. Plus, this Australian-manufactured mic comes with a stand, dust cover, and an industry-leading 11-year warranty upon registration.
Pros:
11-year warranty.
Attractive matter-black finish.
Internal shock mounting system.
Cons: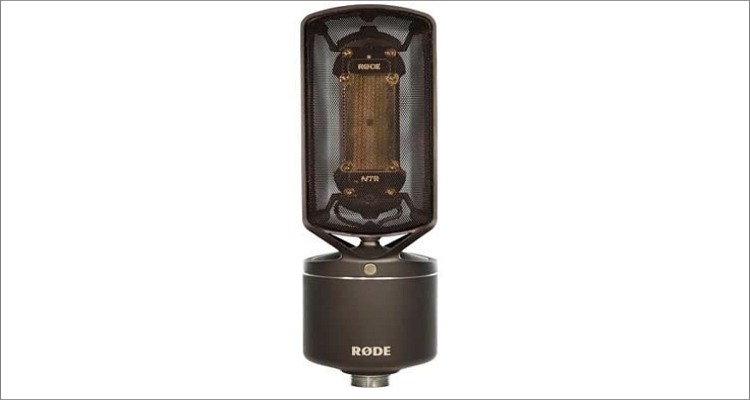 IK Multimedia iRig Mic Studio USB Condenser Microphone
The iRig Mic Studio is easy to set up and use. It features simple controls for mic gain and headphone volume, plus an inbuilt multi-color LED for signal and status level indication during recording sessions. It also includes a USB cable for Mac, PC, and Android, as well as a lightning cable for iOS. Furthermore, it can capture detailed recordings with a frequency response of up to 48 kHz and 133Db maximum SPL.
Pros:
Seamless connectivity to PC and mobiles.
Cardioid polar pattern.
Excellent design.
Cons:
30-pin cable sold separately.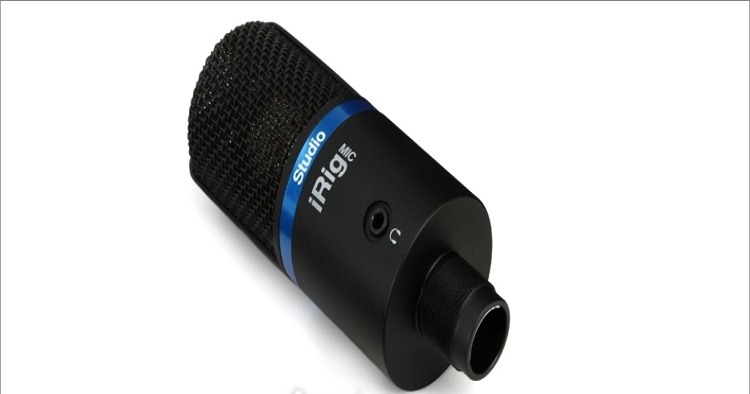 Audio-Technica AT2035 Condenser Microphone
The Audio-Technica AT2035 a perfect fit for professional and home studio applications. It is solidly built and delivers noiseless sonic detail. It features a unique switchable high-pass filter that offers low bass frequencies and a switchable 10Db pad for letting you record the loudest instruments. And, the package includes a durable plastic shock mount and padded protective pouch.
Pros:
Amazing sound quality.
Pocket-friendly price.
Effectively handles high sound pressure.
Cons:
Limited recording options on single polar pattern.
Blue 1967 Yeti Pro USB Condenser Microphone
The Blue 1967 Yeti Pro is a USB microphone that makes it effortless to record sounds on your computer without investing in sound cards. It packs an XLR output for switching between patterns quickly and provides high-quality 24-bit/192kHz digital sampling, making it a mini recording studio. Sadly, this mic with the stand included is 29.5cm high and 1.55Kg heavy, which is not something we all want. But overall, it's sturdily built.
Pros:
Sturdy construction.
Good sound quality.
Very versatile mic.
Cons:
Neumann TLM 103 Condenser Microphone
We close the top ten with the industry-sweetheart, Neumann TLM 103. It looks and feels solid, thanks to the metal body with a mesh grille. It's also simple to set up because it doesn't come with any switch or knob. So, all that you need to do is to plug it in and start recording. And as a large condenser microphone, the TLM 103 can handle almost all recording situations.
Pros:
Easy to setup.
Great sound.
Captures multiple recording sources.
Cons: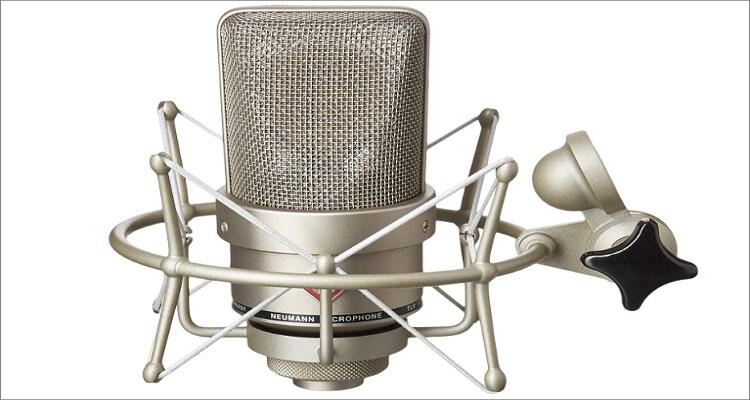 Summary
These are the best recording microphone brands for home and professional studio use. However, you must consider the specs and features to find one that perfectly suits your needs. And as usual, feel free to contact us for further inquiries.