There are many reasons that you might be looking for a guide to merge and practically edit videos. There are many tools available like Handbrake, where you can edit videos easily for any purpose. Online UniConverteris an exceptional video merging tool that you can use as an alternate website or software for Handbrake.
You might think, Is it cost-free?
The answer is yes! Both UniConverter and HandBrake concatenate videos are accessible to everyone for free without any restriction. In addition, our detailed guide will help you combine two or more MP4 videos so that you can produce a single, complete file.
Handbrake merge files are working on the operation that would help handbrake combine files with other files. This project feature is currently under development. However, it offers many useful features.
Even if you are a pro, when the need comes, we want you to find the right video joiner and be aware of using it without any difficulty.
Part 1. How to merge videos HandBrake?
It is a popular question what Handbrake does besides its upcoming feature of Handbrake combine videos.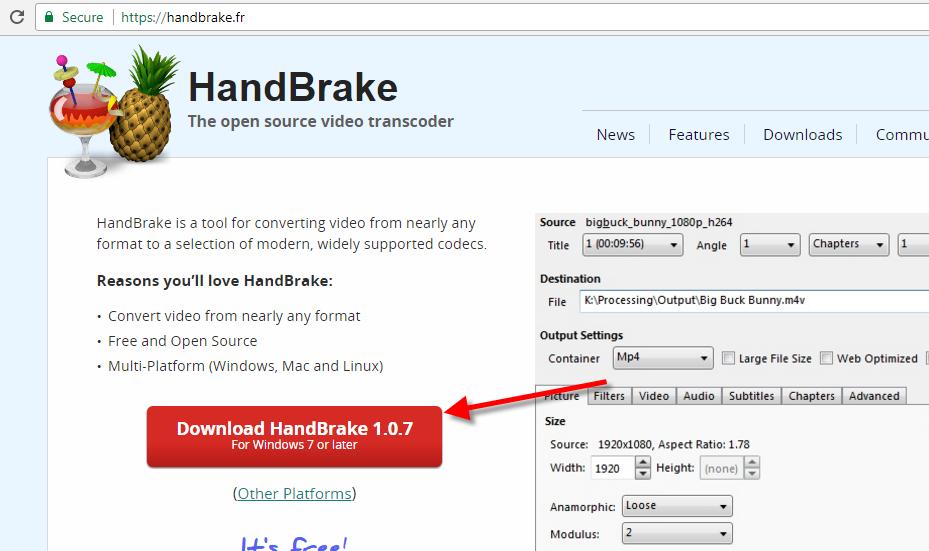 Some primary functions of Handbrake join files in addition to support can be:
Video conversion resizing, cropping
Deinterlacing
Video filters
Chapter markers
Convert multiple video formats to MP4 or MKV
Restore old and low-quality vide
Pass-through audio without conversion for certain audio types
Downmix discrete surround sound to matrixed surround or stereo
Adjust audio volume levels and dynamic range for certain audio types
Preserve existing subtitles, and add or remove soft subtitles (subtitles stored as text)
Many of these features are accessible on the official website. You can create just about any project regarding business, personalized video, or anything related to that aspect.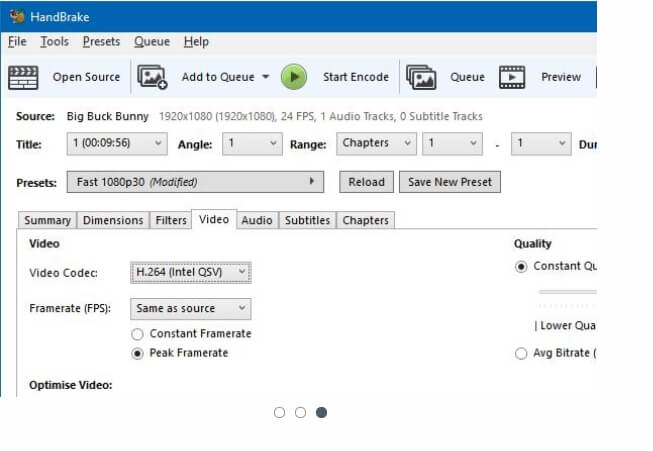 Despite having many of its countless features, the open-source video transcoder is currently working to build a new function for handbrake merge files. This way, you can combine small clips and merge many formats of videos.
Currently, however as stated on their official documents: (https://handbrake.fr/docs/en/latest/introduction/about.html)
Handbrake does not allow and support any form of video merging. All its tools and features are related to video editing and optimization.
Part 2: Resolve sync issues in Handbrake
Using Handbrake, merge video files with audio files as an additional feature. You can fix your audio video sync problem just by working on it in Handbrake in a few steps.
Open the Handbrake software on your device
Click on Source to select the file that has an audio/video syncing issue.
Click the Video tab under Output Settings.
Select the Framerate (FPS) drop-down menu and choose a different frame rate for your video.
Click Preview to view your file, and if the sync issue is fixed, you can encode the file.
This sort of issue requires trial-and-error work. If the problem is not resolved, select a different frame rate from the drop-down menu and try again.
HandBrake does not store Audio and Subtitle tracks in presets. Instead, they have automatic audio and subtitle selection features each time you scan a new source.
You can configure the track selection by clicking on the Configure Details button on the Audio or Subtitle Defaults tab.
Part 3. How to combine video with audio with/without download?
Finding an effective tool to join audio and video files with an online service will always be a top priority for users.
One of your concerns might be to combine video and audio without the hassle of downloading an application.
On the other hand, some people tend to use authentic software only. They usually raise questions like, is it safe to merge audio and video files through a third-party service?
There are plenty of safe websites and software options that exist to help you join audio and video files online without signing up.
Option 1 - Wondershare Online UniConverter
This site is popular among various users. Unfortunately, though some fake websites offer high-tech features, these websites fail to fulfill their claims.
Combine sound and video in an easy-to-use and practical way with Online UniConverter.
It has stayed on the top due to its many quality features that you might not find elsewhere.
UniConverter supports all top file formats.
No quality loss during conversion of audio to video and vice versa
Vast input format support.
It can download videos from the Internet and get them transferred to your phone.
Now try to apply it to join your videos with music! Your enjoyable journey may start from clicking Choose Files button below:
Option 2 - Wondershare UniConverter [Software]
For the software fans, there is a beacon of hope! The video conversion process for the desktop version of UniConverter is 30 times faster than any other software in the market.
Here are simple and trouble-free steps to join audio and video files virtually.
Wondershare UniConverter offers a free trial that lets you test and gets accustomed to the software's functioning and features.
Once you're sure that the UniConverter is the right pick for your video and audio editing needs, you can buy the premium version to get access to advanced features.
Step 1: Add video and audio files to the UniConverter software
Click on the Converter tab on the main interface and press the browse button to upload audio and video files for merging. The tool also offers a drag and drop option for a click-free experience.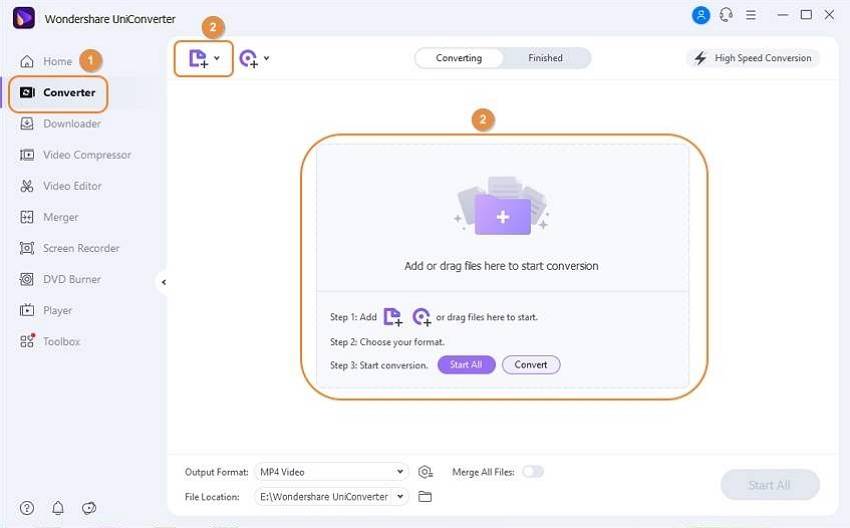 Step 2: Edit video and audio files as desired
The added file appears with details and a thumbnail image at the interface. To trim, cut, and perform editing functions, click on the editing icons under the image. A new pop-up editing window will open where you can make the desired changes and confirm.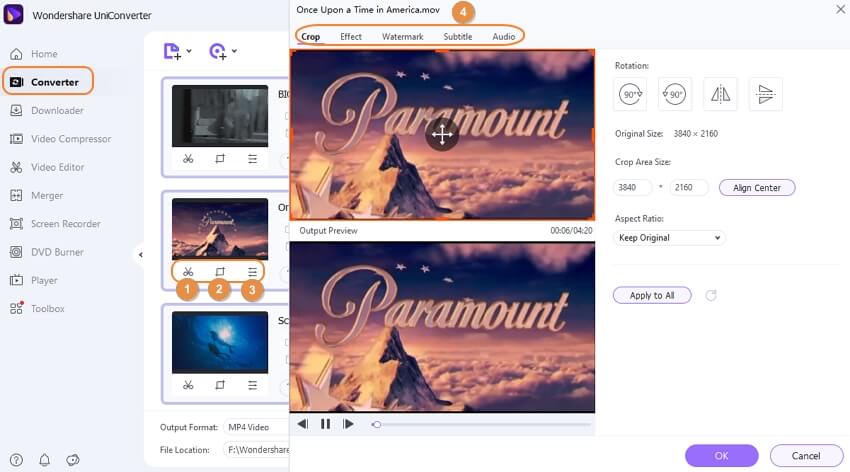 Step 3: Set the File Format
Click on the drop-down menu at the right corner of the output format. Select the desired target format along with the quality and resolution.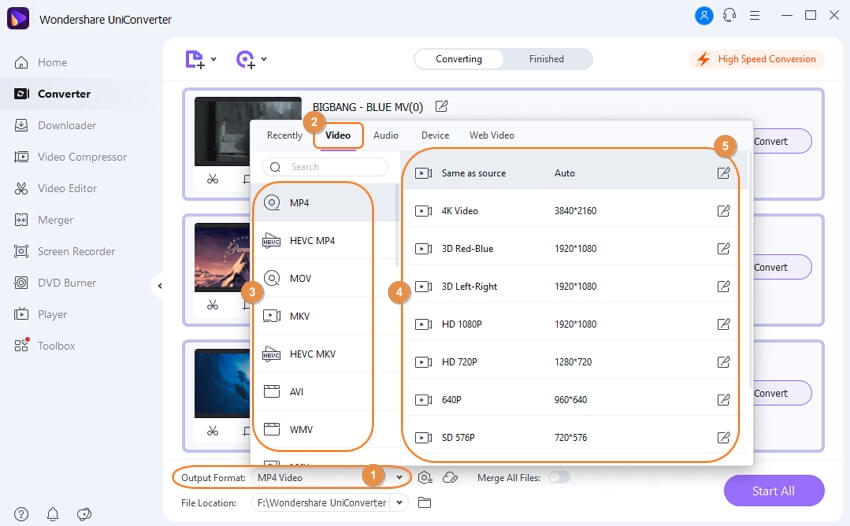 Step 4: Merge audio and video files
Select the Merge All Files tab at the bottom menu bar. Select the desktop location from the Finished tab to save the merged file. Tab the Start All button to begin the video merging process.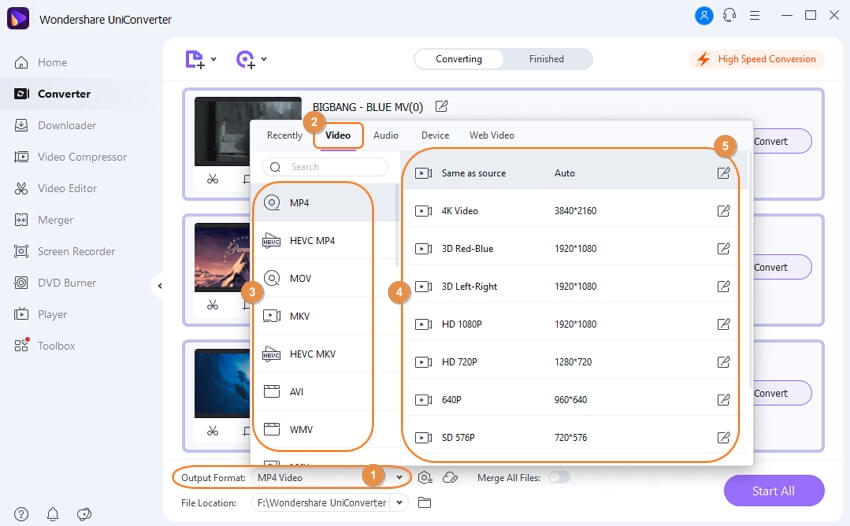 Conclusion
Only a handful of online editors may offer you all essential editing functions. With the help of these tools, you can now merge and edit videos using Handbrake or Online UniConverter. with your choice. It means that you can create stunning social media videos without having to devote too much time or energy to the video editing process.