Artistry is not just about a pen and paper, along with multi-colored pencils and crayons induced with a talent. There are a lot of forms in the artistry that is being adopted when considering it. Digital painting is another branch that is readily used; however, the natural drawing with pen and paper is what is considered more often. Deciphering lines with a stylus on a graphic pad doesn't appeal to some designers. However, artists who draw with their bare hands still prefer to have their work shared to get some appreciation among their circles and eventually among different groups. Thus to capture their beautiful portraits and to draw perfectly, they use the method of scanning them with the help of a scanner to maintain the vividness and the basic essence of the drawing so that it looks as real as it is observed with the naked eyes. Several large format scanners are available for this purpose. This article discusses a list of the best computer scanners that are available in the market that would effectively help users cover their needs and requirements. Considering the market saturation, it usually gets difficult for people to set their eyes on the best computer scanner that would serve their purpose.
CZUR ET16 Plus Book Large Format Scanner
Brand: CZUR| Weight: 4.41 pounds | Model: ET16 plus
| | |
| --- | --- |
| Price | Purchase Link |
| US$ 379.90 | |
Starting off with the list, this product by CZUR is something that has been built off to be the best in the paper industry. Being one of the best large format flatbed scanners, it provides a scanning speed of 1.5 S/P with a time-out of 300 pages scanned within 10 minutes without much effort. This scanning speed is considered the best in the market, which has been made possible with the Auto-Scan technology implemented through simple flipping of pages. A foot pedal has been included in the design of the machine for triggering the scanner easily.
Xerox DocuMate 3220 Duplex Large Format Scanner
Brand: Xerox | Weight: 8.38 pounds| Model: 97-0041-20U
| | |
| --- | --- |
| Price | Purchase Link |
| US$ 199 | |
While talking about the 8 best computer scanners available in the market, Xerox comes in the forward line, where it provides a very exemplary line of products, including this large format flatbed scanner. With the features of large accommodation abilities along with an automatic feeder for the regular supply of paper for effective operations, this design by Xerox is among the best available in the market. It has been designed with WIA, TWAIN, and ICA drivers for making it compatible with every device to be attached.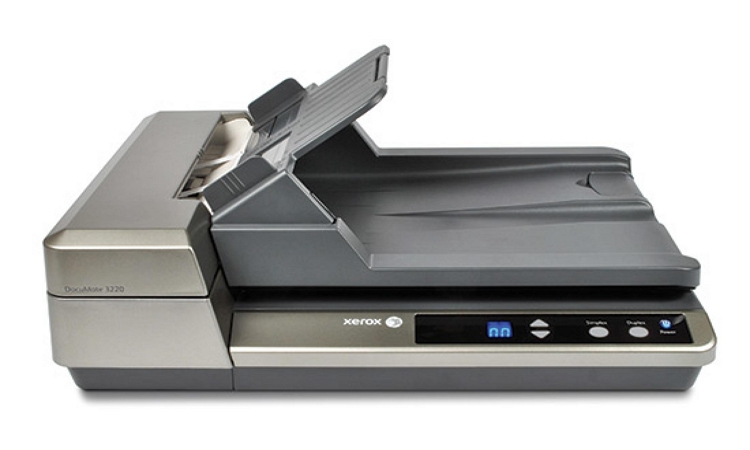 Plustek A3 Flatbed Large Format Scanner
Brand: Plustek | Weight: 9.52 pounds| Model: 7.83064E+11
| | |
| --- | --- |
| Price | Purchase Link |
| US$ 151.95 | |
Plustek has designed this machine with the mindset of overall utility. It can be thus used in almost any environment that we can think of, including schools, offices, and homes. This scanner comes with effective features of scanning A3 sheet sizes with ease, along with very swift execution of operations. The LED light source has been used in the scanner for quick performance, which is also energy-sustaining. The scanner easily works with a single button performance and also allows sharing files.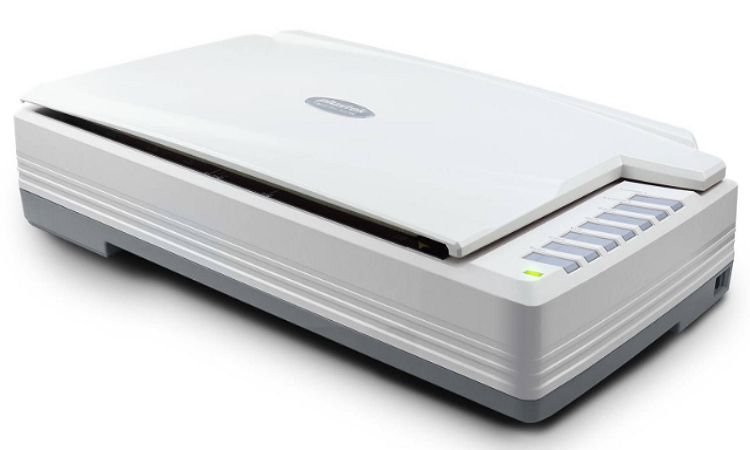 Epson DS-70000 Large-Format Document Scanner
Brand: Epson | Weight: 59.2 pounds| Model: B11B204321
| | |
| --- | --- |
| Price | Purchase Link |
| US$ 4282.88 | |
Epson DS-70000 comes handy for places that require large document scanning operations with the ability of exceptional performances at all times. This scanner is both a success in performance and budget, along with a utility to allow people to work more efficiently and execute operations easily. It allows an explicit flatbed scanning up to 11.7'' x 17'' and works well with both the ISIS and TWAIN drivers. This scanner surely can come handy for people who look to develop a systematic execution of tasks in their workspace.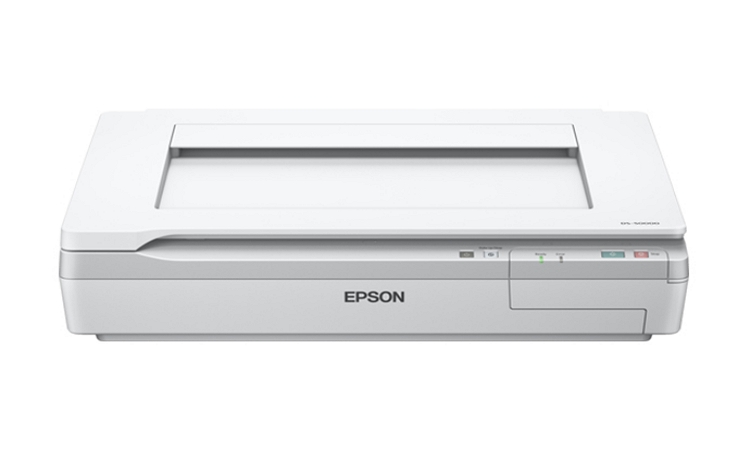 Epson Expression 12000XL-PH Flatbed Scanner
Brand: Epson| Weight: 31.5 pounds| Model: 12000XL-PH
| | |
| --- | --- |
| Price | Purchase Link |
| US$ 4802.19 | |
Epson brand creates some good flatbed scanners for its users with utility and budgeting. This scanner is among the top-notch large format flatbed scanners with a 2400 x 4800 dpi resolution, 3.8 Dmax output, and micro-step drive technology integrated into it. Users can ensure detail and clarity in their files with their superior image processing combined with the Epson MatrixCCD technology. It includes a fast warm-up LED lamp for integrating vibrant colors with the ability to scan 48 frames of 35 mm negatives and 30 slides.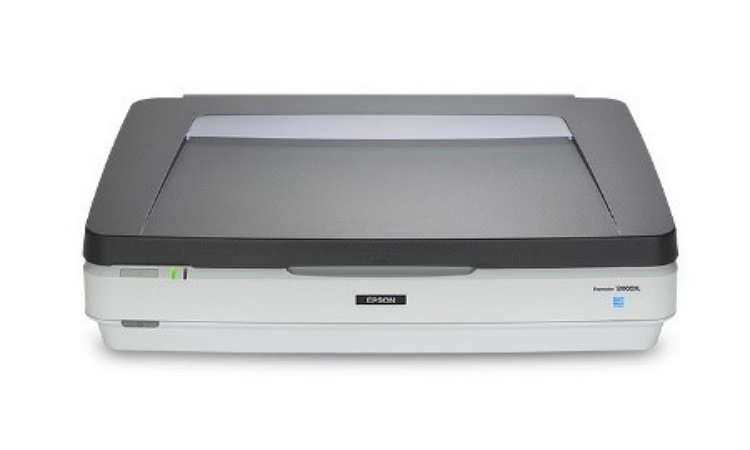 Contex SD One+ 36-inch Large Format Sheetfed Scanner
Brand: Contex | Weight: 42 pounds
| | |
| --- | --- |
| Price | Purchase Link |
| US$ 3250 | |
This machine has been designed with a 2TB memory capacity with a suite for capable software. Being developed by the leading brand in computer scanners, this machine provides a plug-n-play technology with short execution times. A 64-bit software and hardware are present in the system with an automatic maintenance system that makes it one of the best options in the market.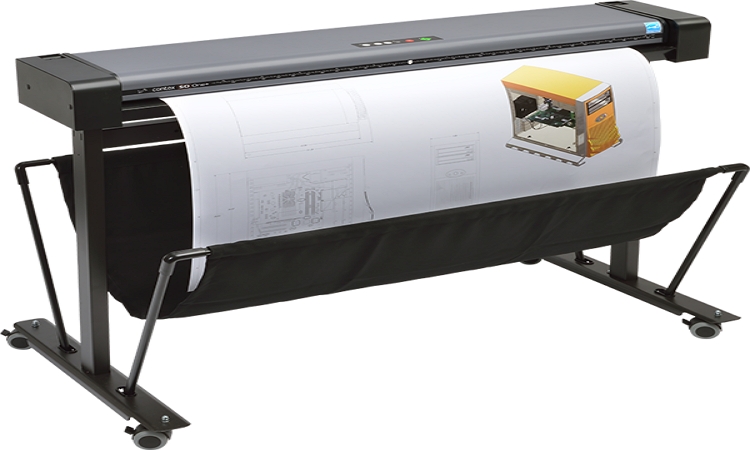 Contex 5200D012B65A IQ Quattro 4450 Scanstatio
Brand: Contex | Weight: 182 pounds | Model: 5200D012B65A
| | |
| --- | --- |
| Price | Purchase Link |
| US$ 6640 | |
Another machine presented by Contex that reduces the hands-on operation is the Quattro 4450 Scanstation with a preview of the scanning documents for the user. The accuracy and output are effectively increased with the help of this feature. The scanner provides a USB connection for users to transport data into associated devices with ease.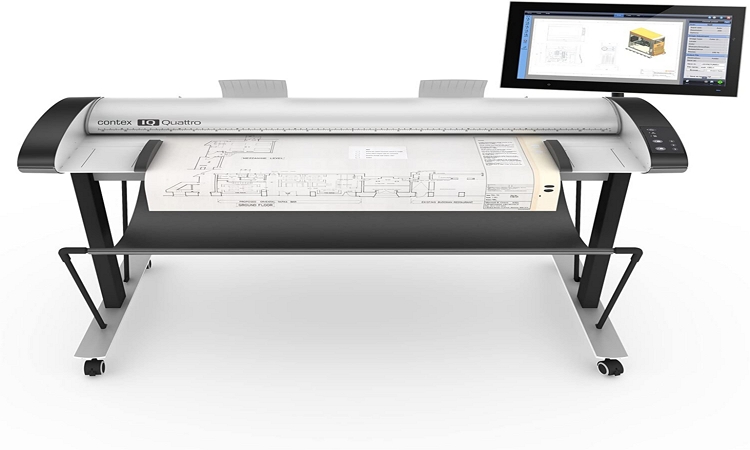 Graphtec CSX550-09 Full-Color Image Scanner
Brand: Graphtec America
| | |
| --- | --- |
| Price | Purchase Link |
| US$ 10995 | |
This scanner is considered more competitive than any other in comparison as it is the fastest scanner in the market along with color reproduction. It features an optimized 64-bit technology with efficiency and a budget that is much user-friendly than any other scanner in the market. This product can be very proficient for users who seek to use it in their home office or the central office.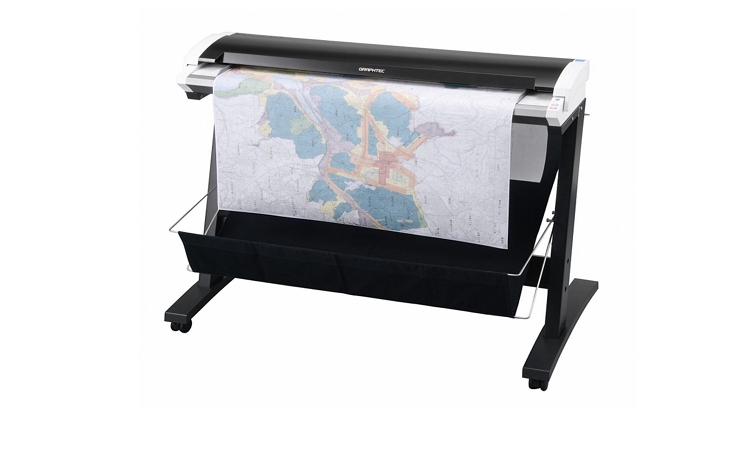 Summary
This article provides users with a detailed introduction of several scanners available in the market for helping users select the best unit covering their basic requirements.