Whether you're looking for the best mirrorless camera with viewfinder or the best 4K camera, just get your bank account ready. Today, even the best entry level mirrorless camera options are giving high-end DSLRs a run for their money in terms of image quality, versatility, and overall features. So in this review guide, we've rounded up some ten excellent options according to size, user type, and price.
Nikon Z6 – Best Mirrorless Camera with Viewfinder
Key features:
3,698K dots viewfinder
3.2" 2.1 million dots tilt-angle touchscreen
12fps maximum continuous shooting rate
4K movies at 30p
24.5MP sensor
Nikon Z6 is not an entirely perfect mirrorless camera, but it's frequent firmware updates can't go unnoticed. Under the hood, the Nikon Z6 packs an impressive 24.5MP sensor, lovely 4K video, and a super-sharp 3.69m-dot EVF. The 24.5MP sensor offers crisp and clear image quality that even rivals the company's older D810 flagship, which boasts of a 36MP sensor. Also, the camera records stunning 4K footage even without cropping and can also capture 1080P FHD at a lower resolution.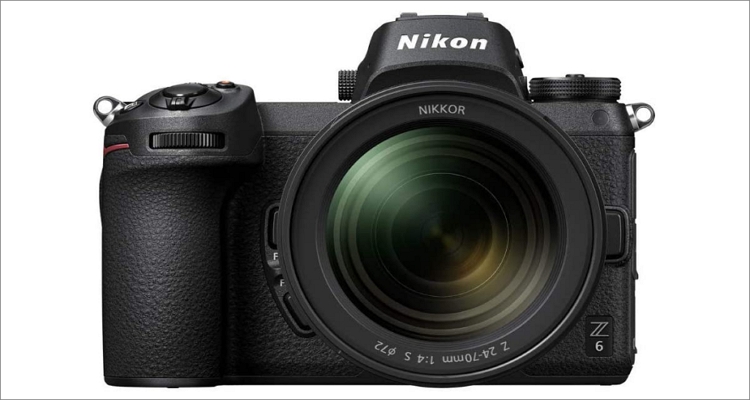 Key features:
42.2MP BSI CMOS sensor
3,696K dots OLED viewfinder
3.0" tilt-angle touchscreen
10fps maximum continuous shooting ra
4K movies at 30p
Much like the Nikon Z6, this one also provides high-speed autofocus capability that's out of this world. The 42.2MP BSI CMOS sensor can shoot up to 10 frames per second. Also, the autofocus is seriously top-class with 400 detection points. This means that the camera offers quicker autofocus that can be 2x faster in low light. As for the electronic viewfinder, this unit delivers an impressive 3.69m- dots that is backed up with a customizable frame rate of 120fps or 60fps. Without forgetting the ISO sensitivity that ranges between 50 to 120,400.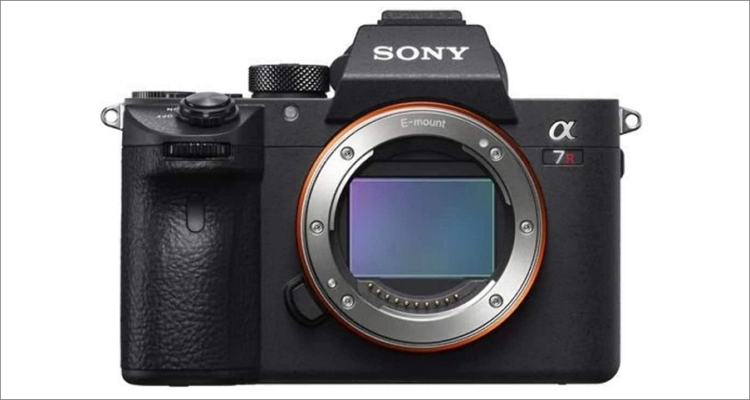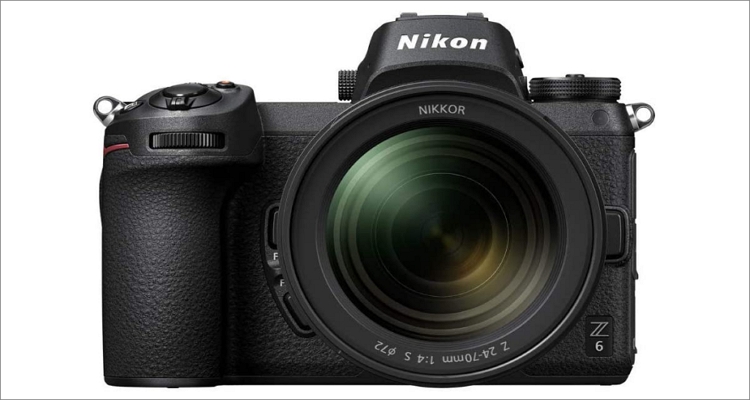 Key features:
26.1MP APS-C sensor
3" tilt-angle touchscreen
2,360K dots EVF viewfinder
4K maximum video resolution
30/8fps continuous shooting speed
The X-T30 is a remarkably powerful camera that is small, compact, and well-made. It is arguably the best of the company's X-mount range, with only the X-T4 coming close. That said, this Fujifilm X-T20 replacement offers improved autofocus, resolution, and can shoot up to 30 frames per second with its 1.25 crop mode and electronic shutter. Also, the 4K video capabilities are way better than the X-T20 with a cutting edge image quality. And of course, the old-school exposure controls and shutter speed dial should charm you at first sight.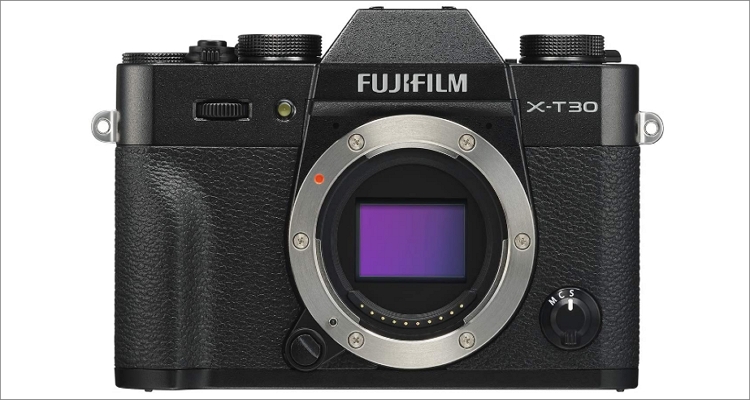 Key features:
24MP APS-C CMOS sensor
Dual Pixel autofocus of 1080p videos and stills
DIGIC 8 processor
2.36M-dot OLED EVF
NFC with Bluetooth and Wi-Fi
The Canon EOS M50 is a beautiful entry-level mirrorless camera that offers an electronic viewfinder, 24MP APS-C CMOS sensor, fully articulating touchscreen, and a single control dial. It uses the latest DIGIC 8 processor that provides Dual Pixel autofocus for stills and 4K/24p video captures. Also, it's the first Canon camera to use the CR3 Raw format, which offers improved compression even at full resolution. Another excellent feature is the new Eye Detection mode as well as the gyro sensor for communicating movements to the IS system.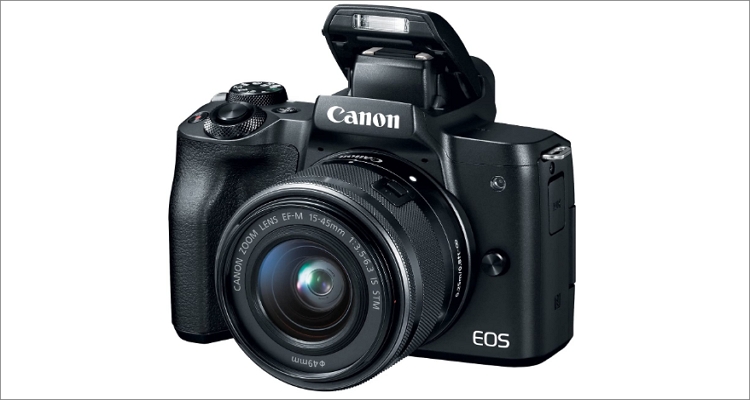 Key features:
61MP full-frame sensor
Real-Time autofocus
10fps continuous shooting
240MP pixel-shift mode
4K video in crop and full-width modes
If you think that the A7R III has it all in terms of megapixels, well, the A74R IV packs in a whopping 61MP. In simple terms, this camera can offer more resolution even than an 8K TV. With this kind of image quality, you can crop a photo as much as you want and still get sharp-looking results. And although most high-resolution cameras are slow, this one offers an incredible 10fps capturing. Under the body, you'll also enjoy 5-axis stabilization as the autofocus system takes some decent 4K videos. The sad part, however, is that this unit is not cheap. But if you're aspiring to be a pro photographer, it's a must-have.
Key features:
High-res 28.2MP sensor
100-25,600 (expandable to 51,200) ISO sensitivity
Ultra high-res 4K video
Hybrid autofocus mount
9fps continuous shooting
A flip screen, aka tilting screen, allows you to preview and capture photos from complicated angles such as above the head or at waist level. This is what the Samsung NX500 offers, among many. You'll enjoy high-end image quality in both auto mode or program mode, thanks to its 28.2MP APS-C sensor. Also, this mirrorless camera boasts of a 3" touch-sensitive LCD that offers a resolution of more than 1 million pixels. Moreover, the screen is adjustable up to 180-degrees for self-portraits. All in all, you'll enjoy seamless operation and outstanding image quality each time your capture images with the Samsung NX500.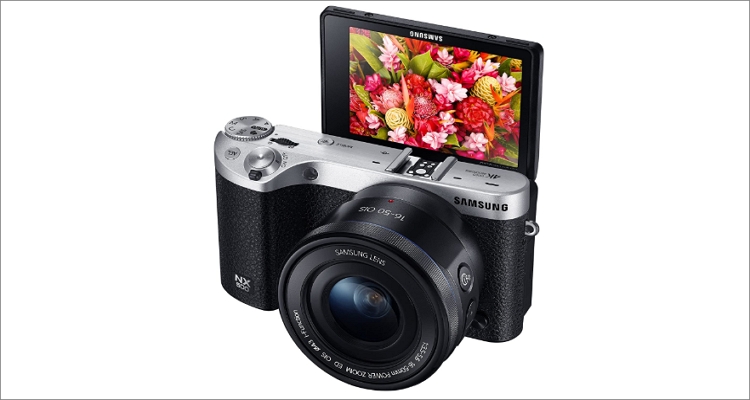 Key features:
24.2MP APS-C sensor
3" 180-degree tilt-angle touchscreen
6.1fps continuous shooting
Full HD video resolution
No viewfinder
With a $300 price tag on Amazon, you don't expect to find most high-end features on the Canon EOS M100. Guest what? This camera only lacks a viewfinder but stands up against the 'big boys' here in most aspects. The simplified controls are designed with beginner photographers in mind or those who want to upgrade from a smartphone. Also, it offers an excellent 24MP sensor and an effective Dual Pixel CMOS AF system. And, the 15-45mm kit lens is retractable for easy storage in your bag or pocket.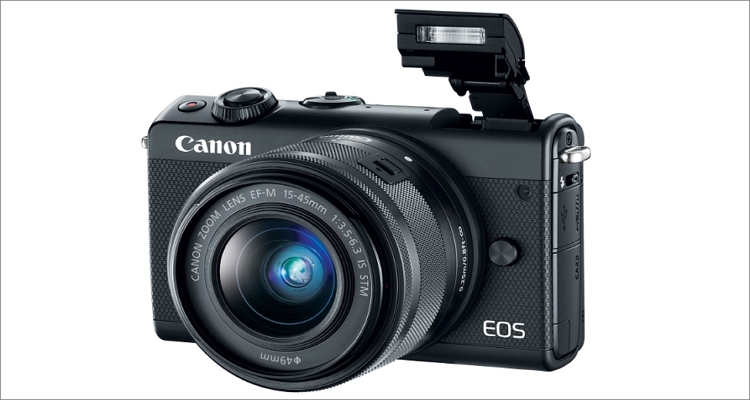 Key features:
24.2MP APS-C sensor
15mm to 1200mm focal length
Super-fast autofocus
Three-way tilting LCD
Bluetooth low energy technology
While there are many beginner-friendly mirrorless cameras out there, few can beat Fujifilm X-T100. It offers a pinch-to-zoom function, EVF, and a three-way tilting touchscreen, all of which you can only find in most high-end cameras. This camera packs a 24.2MP APS-C size sensor that can take 4K videos at 15fps. You can also switch back to full HD and enjoy smooth vibes for your videos. But frankly speaking, this model is not the best for AF, but I'm sure green hands won't even notice that minor blip.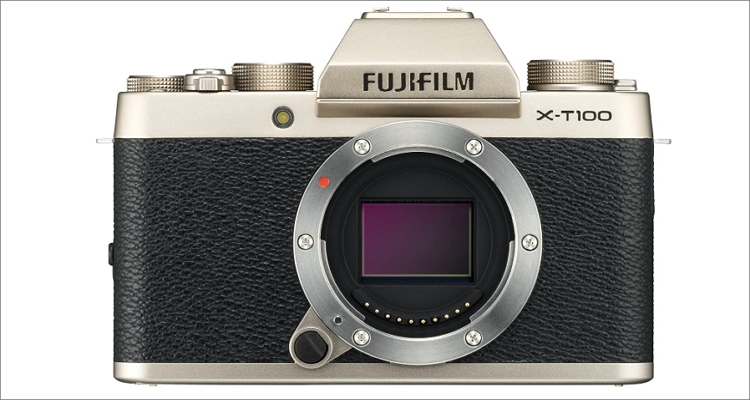 Key features:
2.3 million dot OLED EVF
8.5fps burst shooting
Inbuilt Wi-Fi connectivity
5-axis stabilization system
16MP Four-Thirds Live MOS sensor
This camera is a great option if you're searching for something light and speedy to use in lowlight surroundings. It offers a 2.36M-pixel OLED EVF that is large and bright, enabling you to quickly focus and capture images in both bright and light surroundings. Also, the 8.5fps burst shooting allows you to capture even the slightest movements that usually fade away when you click the camera. Additionally, the silent shutter makes it the ideal unit for wildlife photography where birds and animals can be scared off even with the slightest noise. And lest I forget, the camera has an Olympus App sync and Wi-Fi connectivity for sharing and transferring of files.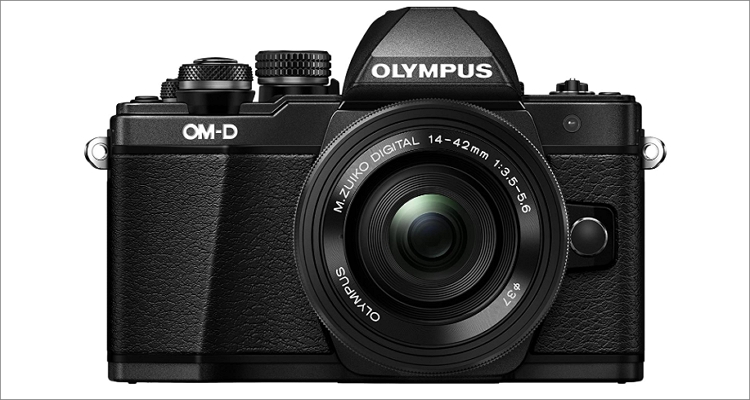 Key features:
30.3MP full-frame CMOS sensor
DIGIC 8 image processor
5,655 Dual Pixel autofocus positions
100 – 40,000 (expandable to 50-102,400) ISO range
3.69 million dots viewfinder
8fps of maximum burst speed
Some will say that I've saved the best for the last, which might be true, depending on your use-case. This camera looks quite conservative rather than groundbreaking, but looks can be deceiving. That's because it offers fantastic features like M-Fn Bar, new Control ring, and effortless syncing with existing EF lenses. Although the 30.3MP sensor doesn't provide a resolution that matches that of stills cameras like Sony A7R IV, it's still good enough if you want something basic. What's more, the 5,655 Dual Pixel AF is simple to use. You just need to press a button and adjust the autofocus selection before using a joystick to select a point.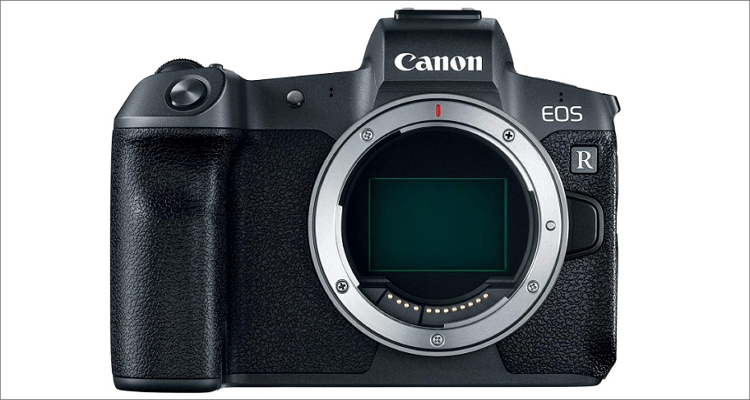 Summary
Did I leave out your favorite brand? Kindly get in touch. Because purchasing your first mirrorless camera can be a daunting task, you can simply pick one of the units discussed above. And as you can see, I've categorized the cameras according to use-cases, price, and other vital features. Just remember that you'll need to pay more to get advanced features.
If you'd like to convert your camera videos to other formats for different use, Wondershare UniConverter enables you to do it effortlessly with 3 steps: Upload video from Camera to UniConverter, set output format and click on the Convert button.