Is it possible to add audio to video on Mac? I recently switched to macOS from Windows 10 and did not know much about the former platform. Are there any suitable and easy-to-use tools that could offer to manage the sound settings of a video presentation?
Users are opting for videos to receive information more compared to other forms of media. It is since videos make the learning process simple. Still, things aren't so simple as much effort takes place to create/publish a video. Without any music, you wouldn't be able to convey the whole story or message behind the video. To induct appropriate sound into the video, you need a handy video editor. However, for Mac users, picking the right tool could take much exertion. Though macOS is popular among people, there aren't many easy-to-use video editors dedicated to the platform.
Luckily, we know the 10 top-rated programs for Mac. Here, we will also discuss how to use Mac add audio to video.
Part1: 10 best tools to add audio to video on Mac recommended
We will disclose all the ins and outs of the most popular and powerful applications that will enable you to add audio to video on Mac. Moreover, you will know what other features these tools have to offer besides mixing sound effects.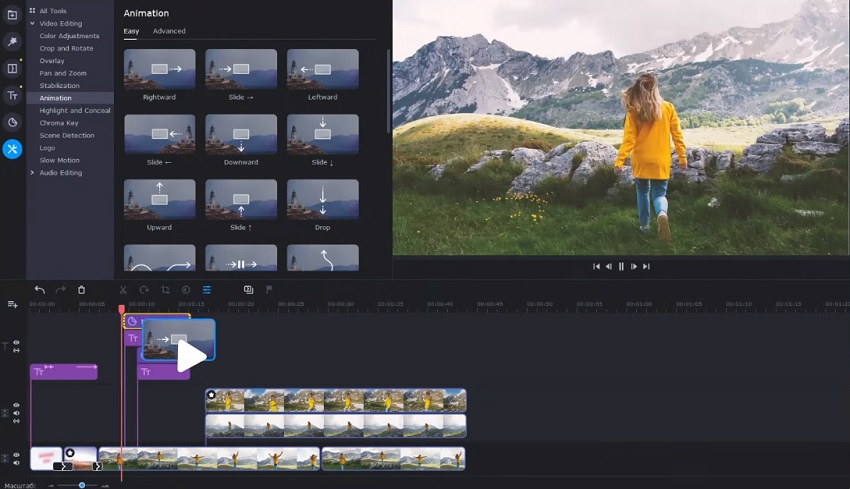 Whether you are adding a video or an existing one for editing, Movavi for macOS is an excellent choice. The program offers top features such as file conversion, screencasting, special filters, and transitions.
Other than that, you can download various effects from the tool's official store. You can export your videos in 4K using the tool. Moreover, it offers several tutorials for you to understand the functions properly.
Pros:
It is available in multiple languages.
Cons:
The price is not pocket-friendly.
Rendering speed is not fast enough.
The program does not support a few popular formats, such as H. 265.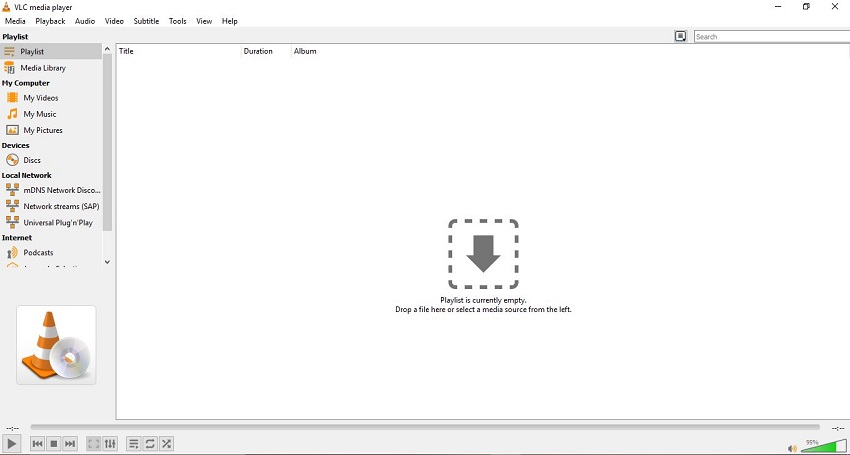 VLC is arguably the most popular media player across all platforms. However, only a small percentage of people know that it offers handy features to edit media files.
One of such features is enabling users to add sound to video on Mac and Windows. Additionally, you can apply audio and video effects to the clip. Not only that, it lets you create new text within the uploaded media with ease. File conversion is also available if you wish to change the video's format.
Pros:
It is entirely free.
The media player is frequently updated.
Cons:
Not as many editing features compared to other programs.
It could be difficult for newbies to access the editing interface.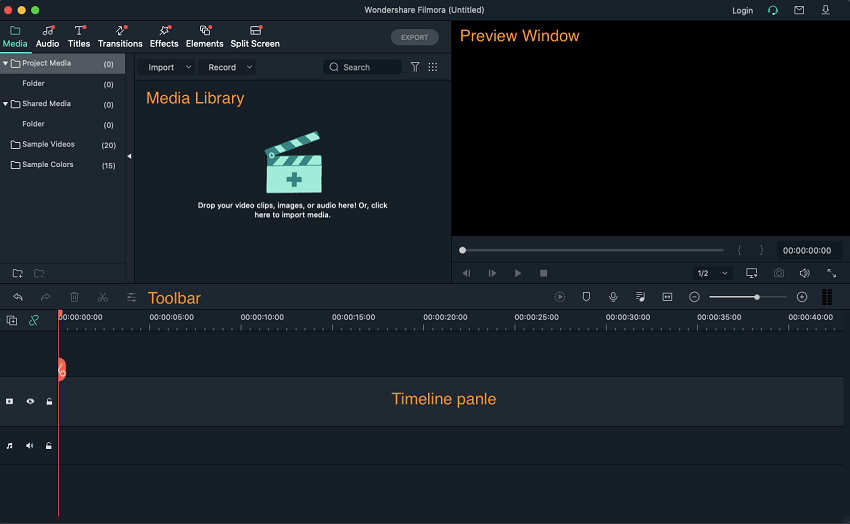 Filmora by Wondershare is one of the most recognizable high-end video editors for Mac users. You can use the tool's audio ducking function to make the narrations in a video more prominent and clear for the viewer.
There are thousands of effects you can choose from Filmora's interface for the betterment of the video. All the common editing features are available, such as color correction, trimming, cropping, and rotating the video.
Pros:
It offers value for money.
The tool is easy to use.
An excellent music library is available.
Cons:
Requires high system requirements to run smoothly.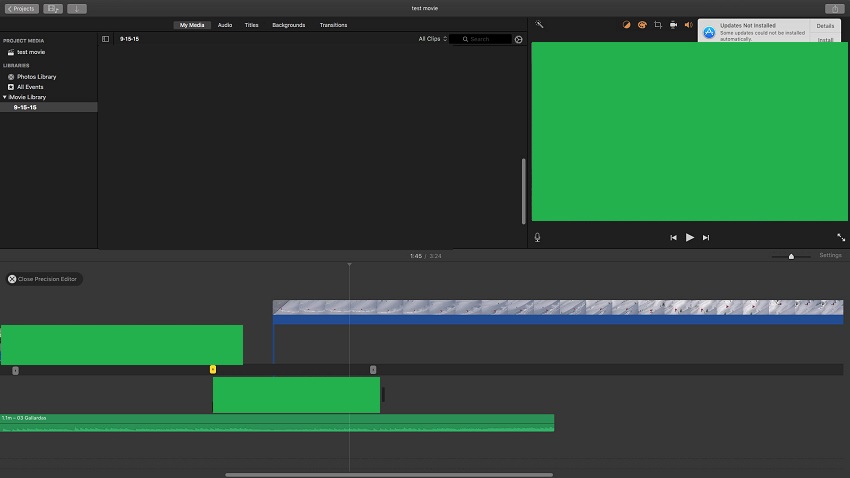 If you are a new macOS user and do not know where to begin your video editing journey, use iMovie. It is a dedicated product offered by Apple to add built-in sound effects, audio notes, and songs to the video.
Besides, it is free for download and offers you 4K resolution. Hand audio effects are available for users as well. Once you finish editing the video, you can directly share the handiwork to social media platforms to attract a larger audience.
Pros:
Cons:
There are limited sound effects.
It takes too long to download an edited clip.
New users could find it entirely challenging trying to import the video to the editing section.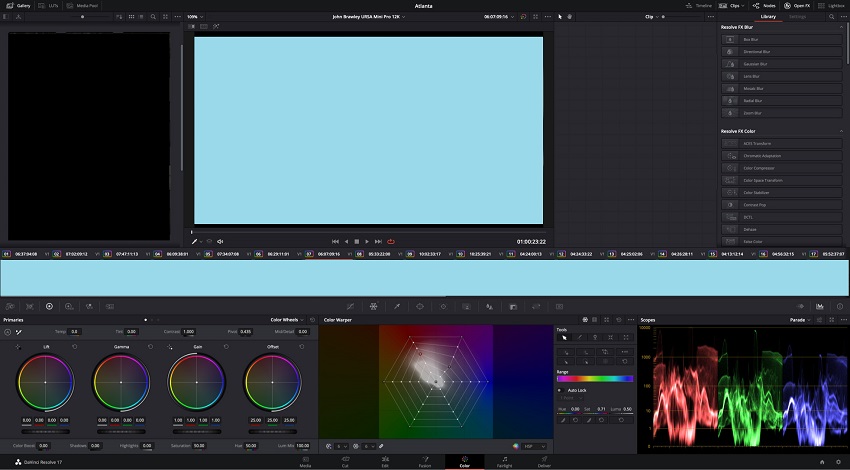 If you wish to give your video an artistic feel, there is no wiser choice than DaVinci Resolve for Mac. The tool provides an excellent level of color grading that is not available with any other program.
Not only that, it offers all the basic and powerful video editing functions, such as trimming, filters, and transitions. As for sound editing, you can apply various sound effects, add recordings, and mix the audio notes with precision.
Pros:
A free trial is available to test the pro version.
Cons:
It is not recommended for low-end computers.
DaVinci Resolve does not let you import MKV files.
The basic features are difficult to access.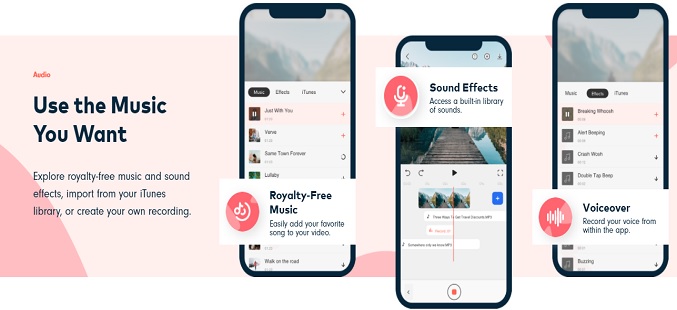 Final Cut Pro is a video editor that Apple currently develops. The platform offers many features to precisely induct audio or music files into the video and align them professionally. You can remove background noise and manage the volume easily. Moreover, it offers various plugins for audio compression and EQ adjustment.
Pros:
It offers one of the modern interfaces for a video editor.
Cons:
The tool crashes during video processing.
It is expensive.
Some devices, such as title manager, are highly restrictive.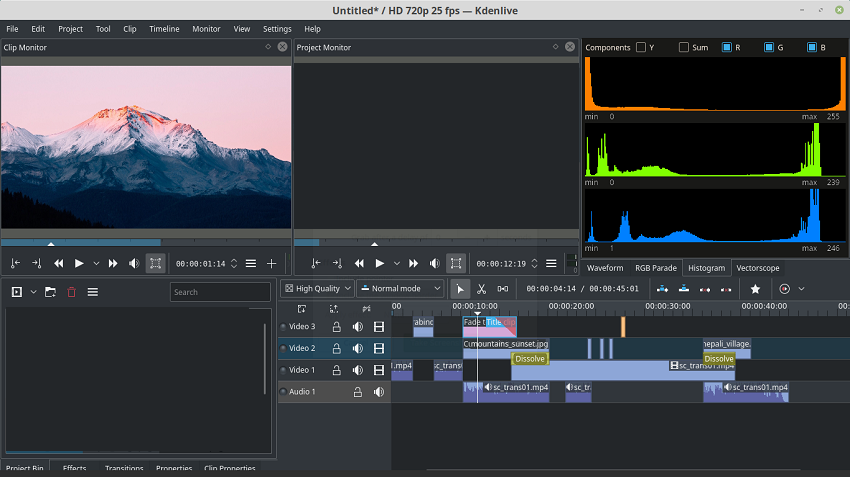 Kdenlive is an excellent software if you do not wish to burden your pockets. You can upload multiple videos into the timeline and edit them all at once. It has a simple interface that permits you to mix audio files instantly. Moreover, it supports all the standard aspect ratios, such as 16:9.
Pros:
It is open-source and available for all users.
Cons:
It does not support multi-frame video editing.
There is little to no customer support.
HD videos get broken on the tool's timeline.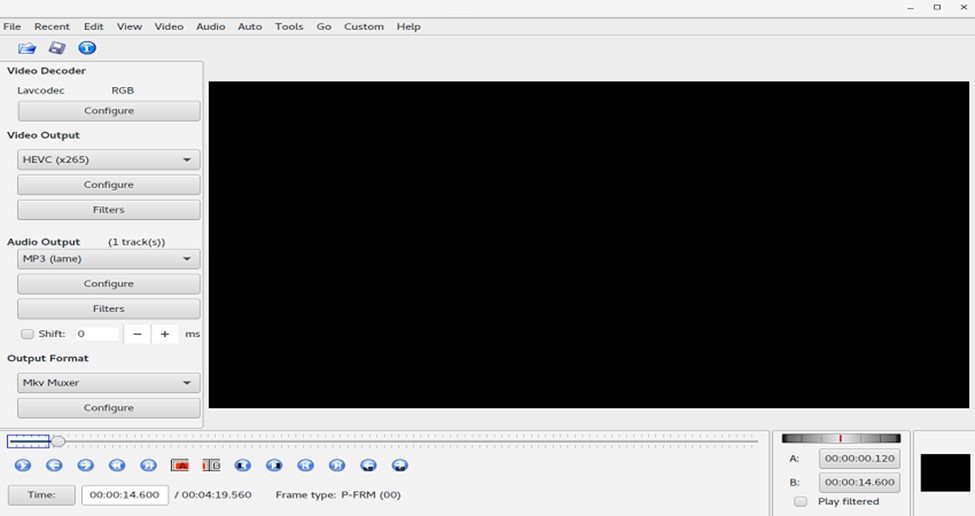 It is another free tool that supports all the latest macOS versions and offers several built-in effects, color schemes, and filters. You can adjust the video frame rate and add whatever sound effects to the file as well.
Pros:
Cons:
Limited functions.
Outdated interface!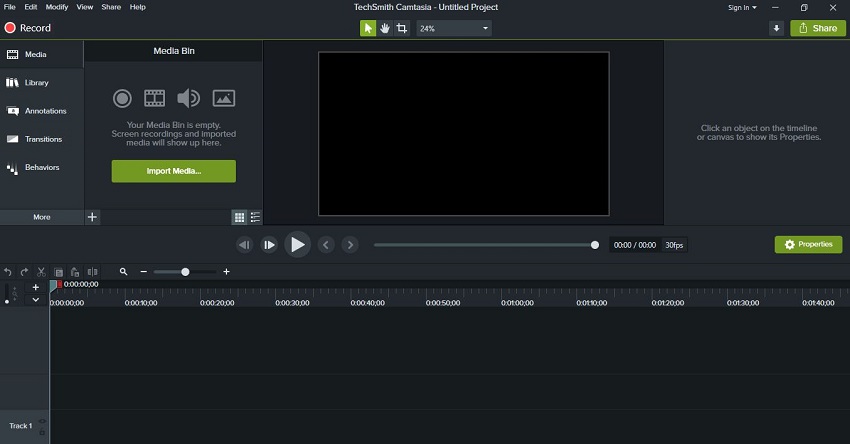 Though the name of Camtasia is synonymous with recording screen in HD, it is still a handy video editor. A comprehensive library is available within the tool that offers music tracks, transitions, intros/outros, and motion backgrounds.
Pros:
It runs on all desktop platforms.
Cons:
Itsupports a limited amount of file formats.
It only offers a 30-day free trial.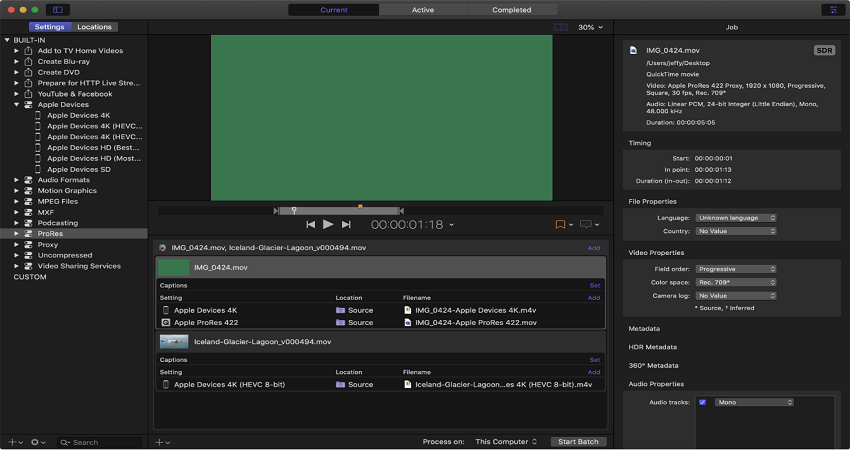 Compressor is another top program to add songs and narrations to a video on macOS systems. The tool lets you insert 3D titles and convert clips to other file formats,
Pros:
It integrates with other video editors.
Cons:
Limited room to edit videos.
4K editing is not recommended with low RAM.
Part2. How to add audio to video on Mac No skills required!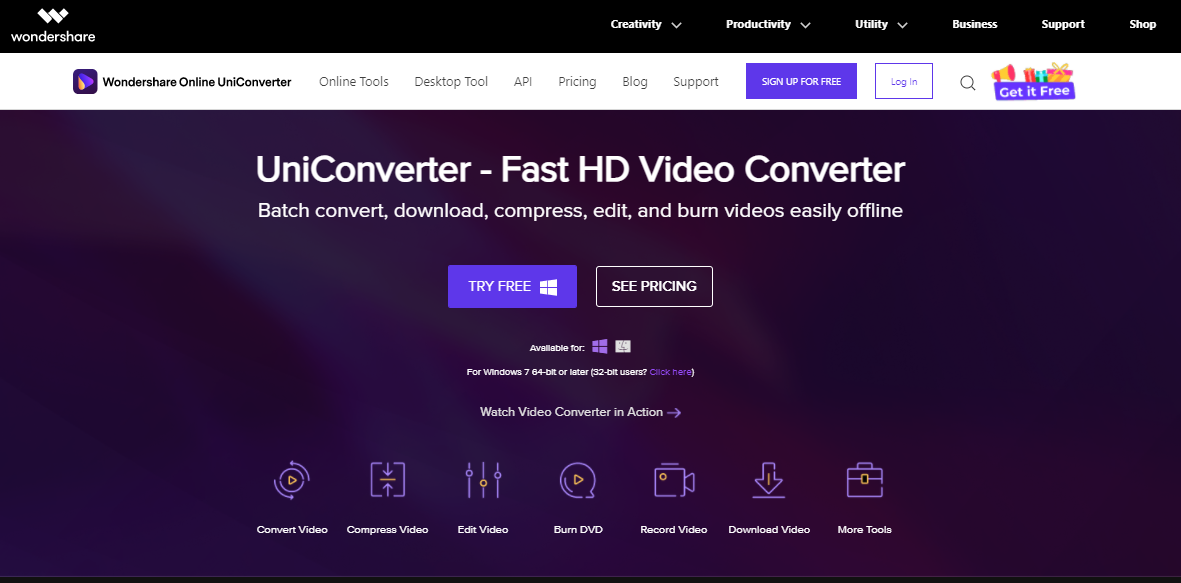 The easy-to-use tool to add audio to video on Mac - Online UniConverter
Mac systems are capable of holding high-end programs such as video editor. However, for a frequent video editor who wishes to avoid any software on the desktop, we suggest performing the audio mixing and video editing process online.
We also recommend using the Online UniConverter by Wondershare. The service is user-friendly, offers extreme creative room, and supports every known video/audio file format. Not only that, the platform isn't just limited to macOS. Whether it be a smartphone or Windows PC, it runs on all devices.
The most significant advantage of using Online UniConverter is that you can perform the entire sound mixing activity online. You can upload files to the tool from your cloud storage services or Youtube and download the video directly on your Google Drive or Dropbox account.
Here are the must use utilities of the Online UniConverter:
It can convert audio and video files.
The online program can compress media files as well without any quality loss.
You can render files at a 30x faster rate.
It is also a top-level slideshow maker.
The online service can merge more than two video files into one.
Online UniConverter also lets you mute the video.
Three really simple steps to add audio to video on Mac using Online UniConverter
Step 1: Upload the clip to the Online UniConverter
Simply use your Mac's browser and open the online tool. Access the Add Audio to the Video function, and click on Choose Files to insert it to the platform.
Step 2: Mix the audio file with the video
Now, press Add Audio and import the sound file or song to the interface. Trim it, and change the video's output format. Lastly, press Merge to start the processing.
Step 3: Download the file
The last phase is saving the video to your Mac or cloud account. Click on the Download button to make that happen. You can also play the edited file online to check the editing outcome.
See, now you know how to add audio to a video on Mac with the Online UniConverter, which is extremely easy.
Part3. Conclusion
Now you know how to add audio to video on Mac and which tool you can use to ensure an efficient editing process. Each platform offers a unique set of skills, but there are specific limitations to them as well. Some are either too expensive or too complex for newbies. In that case, we suggest using the Online UniConverter, which is reliable and offers all the top features for free to make a video with suitable audio.