We regularly need windows video players for our PC. Who doesn't want a video with proper filter and which is free? But before we install new software, we should be aware of some facts and features of the same.
The content below will help you gain in-depth knowledge of the top 6 media players in 2020. These are available for free and can be effortlessly downloaded on Windows 10, 8, 9 and Windows XP and Mac also.
Part 1. Top 6 MP4 Media Players in 2020
URL - https://www.media.io/video-converter-desktop.html
The MP4 is supported both as input and output format. It can play webcams, CDs and other files from other devices. It can convert video to 1000+ formats with high quality with a multi-tasking downloading feature. It is quick, far-reaching in work and even the textual style has gotten appealing and satisfying to the eye. It is available for free.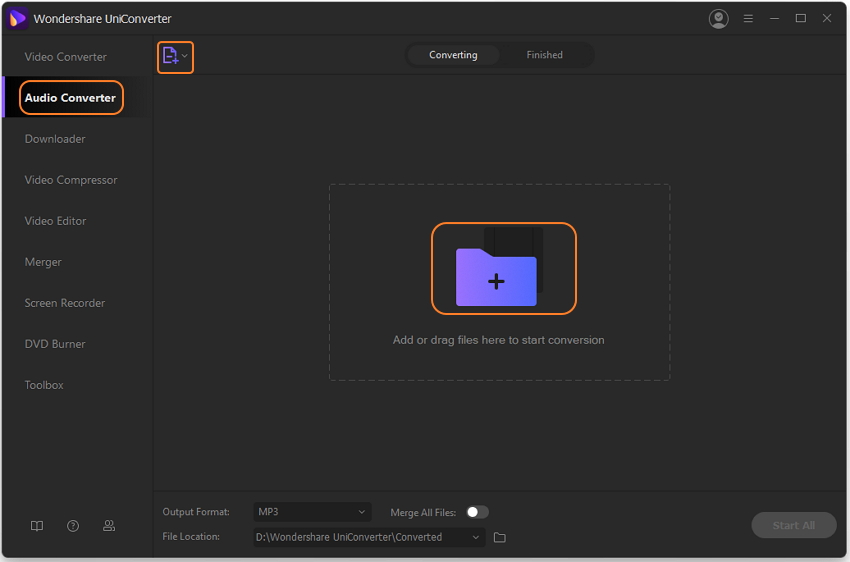 URL - https://www.videolan.org/vlc/
VLC is an open-source software tool, keeping its first position in the top video MP4 player list for many years now. It is free software and can be easily modified to boost up its performance and quality. You can try the free version to just experience the software.It possesses audio and video filters. However, it cannot support any external filters or any MIDI players.It can support Real, OGM, MKV, Annodex, OGG, WMA, 3GP, MOV, MP4, WMV, ASF, AVI, MPEG. Simultaneously it supports creative Voice, FLV (Flash), SMF, Standard MIDI, FLAC, RawDV, Nut, MXF, AAC, DTS, AC3.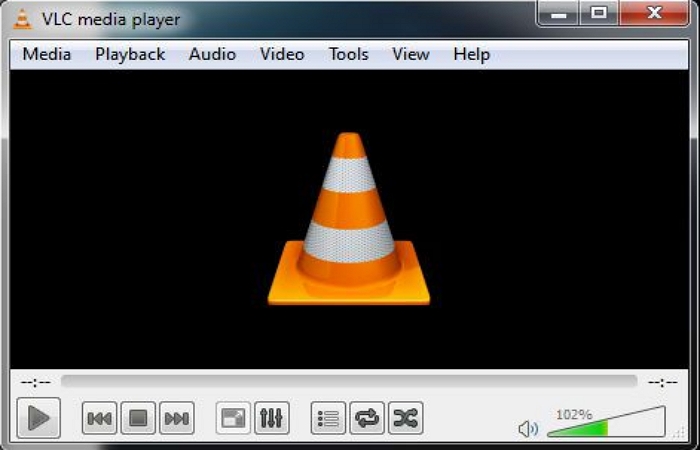 URL - https://windows-media-player-11.en.softonic.com/download
Windows Media Player is also another free application. It helps in creating a playlist and a library to access the files more quickly and hence helps in organizing your files becomes easier. Since Windows Media Player 11 is a Windows application, you will require Windows approval to download and operate this application. However, Windows Media Player 11 won't work on Windows 10, 64bit devices.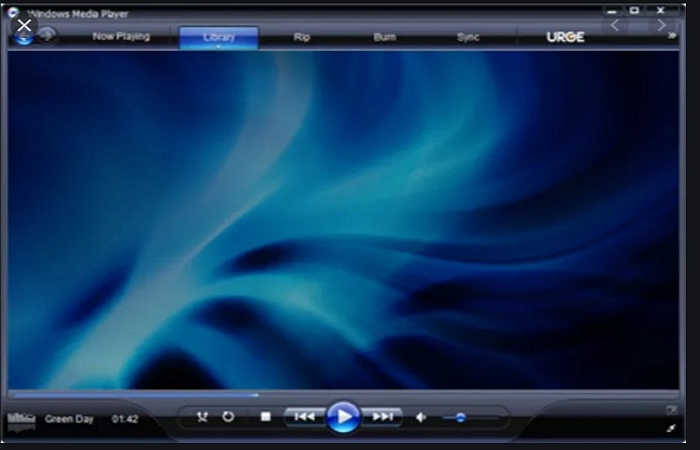 URL - https://gom-player.dlnow.co/
For Windows 10 users, the GOM player can be the best MP4 player ever after. The advanced level of customization helps the beginners, the intermediates as well as the professionals. It supports 360 video views. Its features are just awesome with A-B repeat. The supported file formats in GOM are AVI, TS, FLV, MKV, MPG, etc.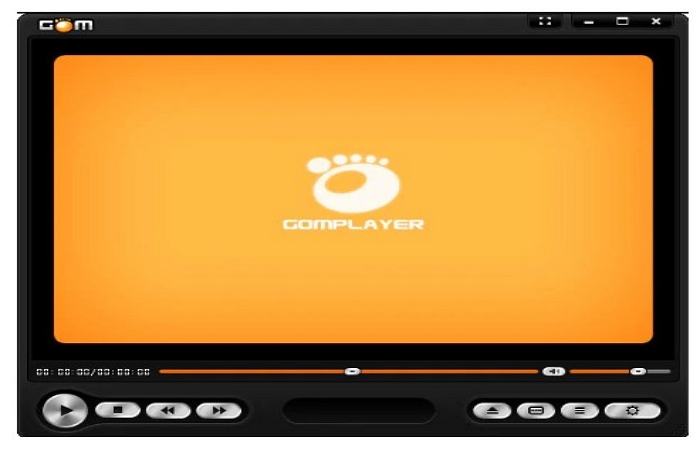 URL - https://kmplayer.en.softonic.com/
KM Player is a leading and efficient multimedia player that supports videos, audios and more. KM Player supports high-definition services.It supports to play 4K, 2K, and 3D videos. It is free and supports the extension of up to 36 languages.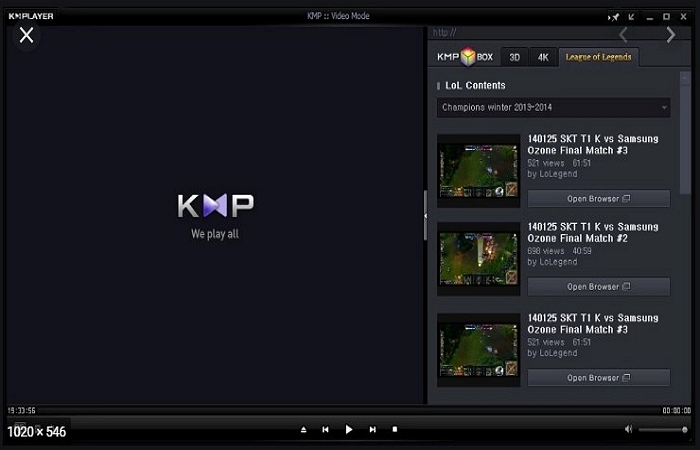 URL - https://www.real.com/in
It is the best media manager when it comes to Video Players. It is available for free. This player helps in assisting to play music, watch videos and see pictures as well. This supports M4V, RMVB, WMV, MP4, WAV, FLV, AVI and many more. However, editing the videos are not accessible here.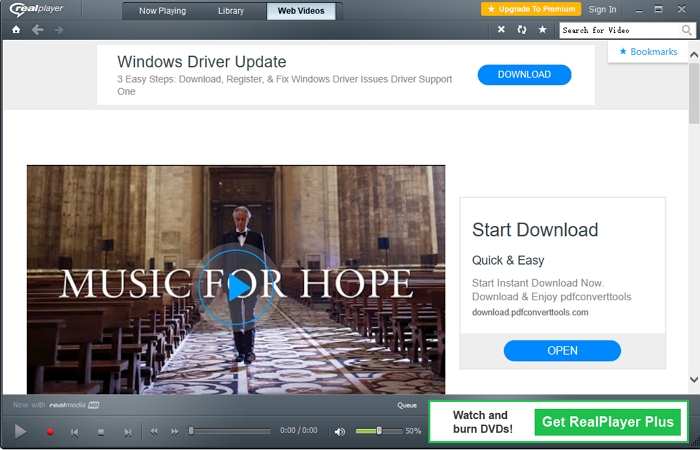 Part 2. How to Convert MP4 Files Online for Free
The conversion of MP4 files is easier now a days. The key features support free MP4 converter that converts any media player to MP4 or convert MP4 to any other file formats, Online UniConverter will help you convert MP4 to MP3 windows media player.
Online UniConverter also enacts ad the best YouTube converters. It helps download YouTube videos to Mp3, MP4, MOV and any other file format. It helps conversion of videos, like Facebook to MP4, Instagram to MP4, etc. The features are noted as in:
It can merge many videos into a single one.
It can upload the file in very minimal time.
It supports unlimited video downloads at the same time.
It converts the files in one click just after the downloading.
Enhancement for Multi-center Processor.
It makes full utilization of your multicore processor to accelerate each record transformation.
Online UniConverter can convert multiples files in batches.
The edit functionality helps in multipurpose services. They are:
It helps in trimming videos into several segments.
It can add subtitles to the videos including extensions.
Not only it converts MP4, also the Online UniConverter is highly secured, safe and reliable. Whenever the user thinks of any freely available application, they doubt the vulnerability checks for the application. Online Video conversion is completely safe and effective that offers the best quality features excluding any drawbacks.
The Record feature has a different step mark. It helps record the video from any other website. It also records any Facebook videos and skype videos etc. It can compress any video to the smaller size and convert it to GIFs. It generates screen recording for any courses or tutorial recordings. And the outstanding benchmark of online UniConverter goes like it can transfer the MP4 videos to any android or iOS platforms.
Steps for How to Convert Videos:
Step 1: Open the website with https://www.media.io/ in your compatible browser to open the Online UniConverter.
Step 2: The home pays displays.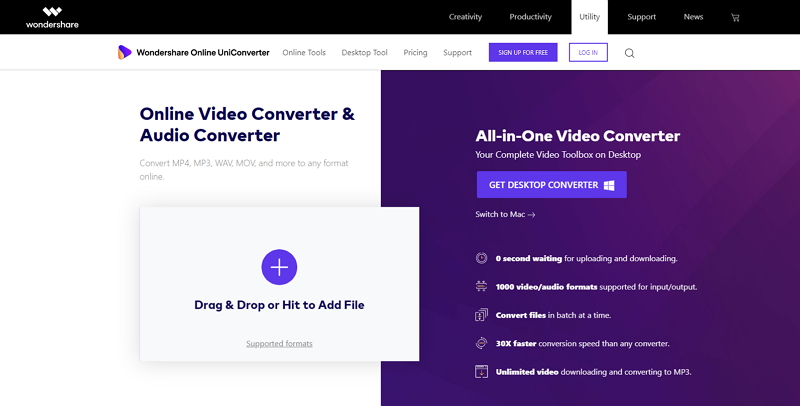 Step 3: On the home page, on the left-hand side you will find an icon with a plus button. Clicking on the "+" button it will open the location in your local system from where you can select the files that you need it to get converted. You can also drag the files from your drive and paste in the Add files section.
Step 4: Now the file is successfully uploaded on the website. Then you need to select the format of the output from the convert dropdown menu. Click on the Convert to option as shown below.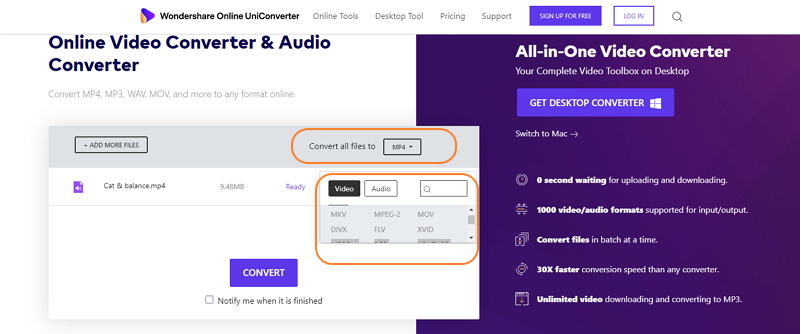 Step 5: Now click on the Convert button. Clicking on the convert button will start converting the file to your desired format in a few moments.After the process is done or the files are successfully converted, there will be a download option popping on the screen.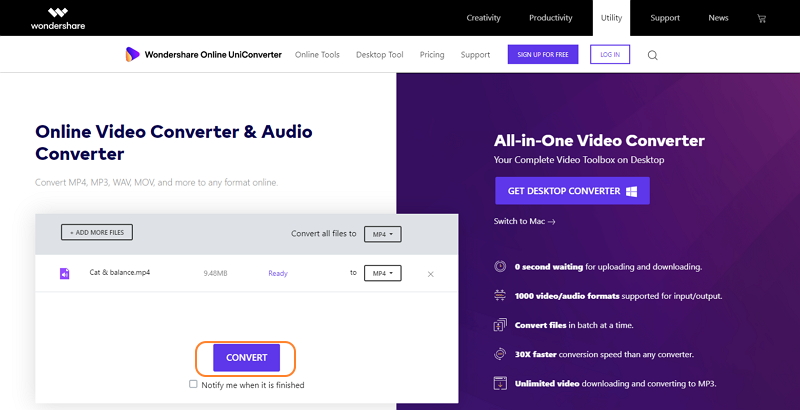 Step 6: Click on the files to download the converted files. Then after the files will be automatically saved on your local system or any other compatible devices where you are accessing the website.
Online UniConverter Also Supports Some Extraordinary Support:
It supports video editing.
It helps in Compressing video and audios.
It also helps in audio conversion.
It created GIFs from any images or video.
Image conversion is also effective in Online Converter.
Compresses images.
Supports the Mute Video functionality in one click.
It supports conversion from MOV to Mp4, MP4 to MP3, AVI to MP4, MKV to AVI, MP4 to AVI, etc.
Supports iPhone video Conversion and many more.
Summary
Online UniConverter (earlier known as Media.io) is known best for its speed at which it converts the file. You can say it is 30times faster than any converter. It even converts the videos that guarantee you to change over video without quality adjustment.
The leading video yield quality in consolidating and balancing the encoder, goals, resolution, bitrate, outline rate, video codec, sound codec, and any parameters have been proved by numerous tests and improvements. Online UniConverter doesn't just give default design yet additionally empowers you to redo video according to your choices.