Purchasing a pair of the best noise cancelling headphones is undoubtedly the surest way to dodge the noisy world. However, there are lots of considerations to keep in mind. You'll have to look at factors such as ANC (Active Noise Cancelling) technology, audio quality, comfort, Bluetooth range, and more. So sit tight and learn a thing or two about the perfect noise-cancelling headphones for your needs.
Features:
Alexa voice assistant.
Up to 38 hours of playtime.
40 mm polymer drivers.
Includes USB-C charging case and carrying case.
The Sony WH-1000XM3 is one of the best noise cancelling headphones money can buy, thanks to its advanced noise cancellation, 40 mm drivers, and Alexa voice assistant. Here, you'll enjoy an unmatched premium sound quality and booming bass from the polymer drivers and customizable EQ. At the same time, the QN1 works tirelessly on the background to keep ambient Noise at bay as the Amazon Alexa controls your smart devices. Don't forget the Quick Charge technology that offers up to 5 hours of playtime with only a 10-minute charge.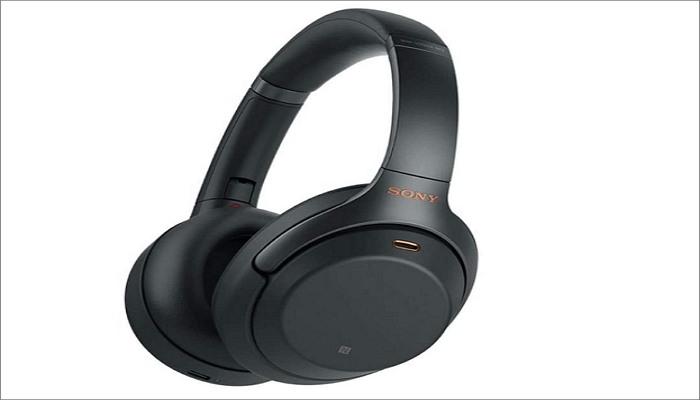 Bose Noise Cancelling Headphones 700
Features:
Digital assistant support.
Up to 20 hours of playtime.
30 ft. Bluetooth range.
11 ANC levels.
Giving the Sony WH-1000XM3 some serious competition is the Bose 700. It embeds eight individual microphones and 11 ANC levels. This combination ensures that you get excellent and customizable call quality free of any outside rumblings. On top of that, it offers a seamless press button for Alexa access as well as Google Assistant. But unlike the Sony WH-1000XM3's 38-hour playtime, the Bose 700 offers only 20 hours, which is still impressive. Overall, it's worth the hefty price tag if you add in its elegant design.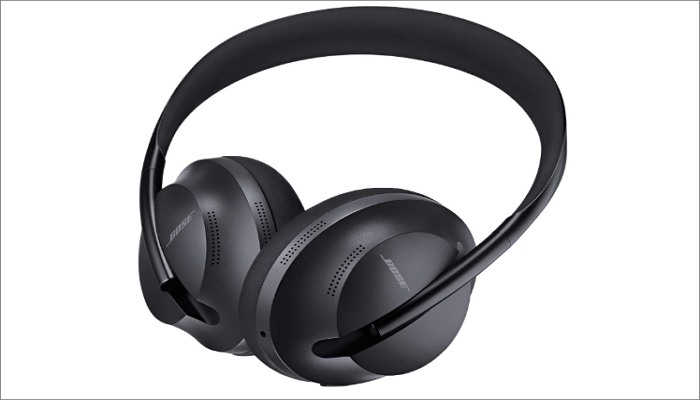 Features:
40 mm drivers.
ANC technology.
60-hour playtime.
Bluetooth 5.0 for AUX listening.
Ignoring a headphone that offers up to 60 hours of playtime and other advanced technologies for $60 only is impossible. Well, the Anker Soundcore Life Q20 offers up to 60 hours of playtime with ANC off and 40 hours with ANC on. Also, the foldable design features memory foam ear cups for maximum comfort with the four hybrid microphones working hard to deliver clear calls. Further, the package comes with a USB and AUX cable, travel pouch, and of course, your headphones.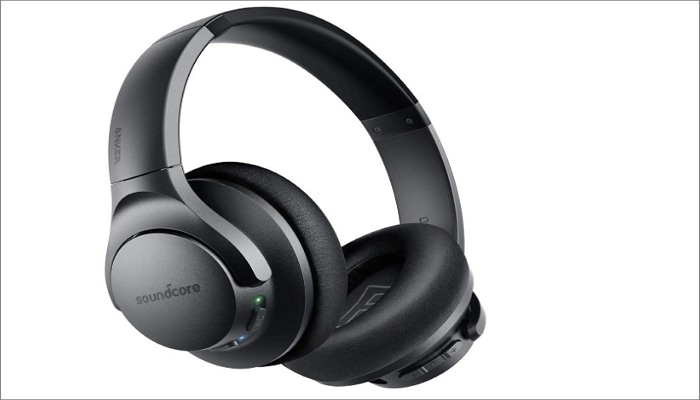 Features:
QN1e noise-canceling processor.
Up to 24 hours of battery life.
Alexa and Google assistant enabled.
Android and iOS connect app.
Sony is at it again with the Sony WF-1000XM3 wireless headphones. These ANC-enabled headphones feature low-frequency noise cancellation, thanks to the embedded dual-microphone array, which is a plus for travelers. You can also access Alexa or Google Assistant by simply uttering the "wake word." And if you need customizable controls such as EQ and other adjustments, you can download the Sony I Headphone Connect App. Moreover, the Bluetooth 5.0 supports up to 10 m of wireless range.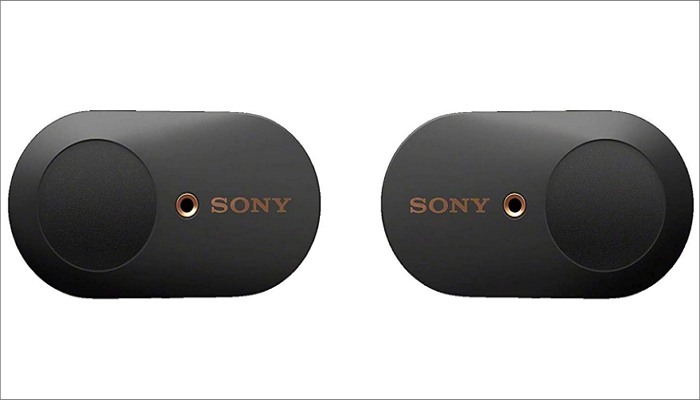 Features:
Up to 22 Hz frequency range.
ANC technology.
Automatic pairing mode.
Up to 17 hours of battery life.
Coming with a price tag of $350 (Amazon), the Sennheiser Momentum 3 is by no way a cheap headphone. But does it live up to the billing? For starters, these headphones sound fantastic. With the 42mm drivers, they will give you a precision audio response with balanced depth. The unit supports Bluetooth 5.0 technology that is SBC, AAC, APTX compatible. But although the noise cancellation technology is excellent, it doesn't match the 'big boys' like the Bose 700 and Sony WH-1000XM3. In short, you can get better quality for that price range.
Features:
42 mm drivers.
Up to 30 hours of playtime.
Sleek carbon fiber composite arms.
ANC technology.
Dwarfing the Momentum 3m, at least in terms of price ($400) is the Bowers & Wilkins PX7. It is the latest flagship from the British manufacturer, Bowers & Wilkins, who is well-known for high-quality headphones. They are large but not too heavy on the head. The big ear cups with plush cushions are comfortable and firm on your head. Also, the ANC technology is on par with the best as the Bluetooth 5.0 offers support for the standard AAC and SBC audio codecs. Definitely worth the money.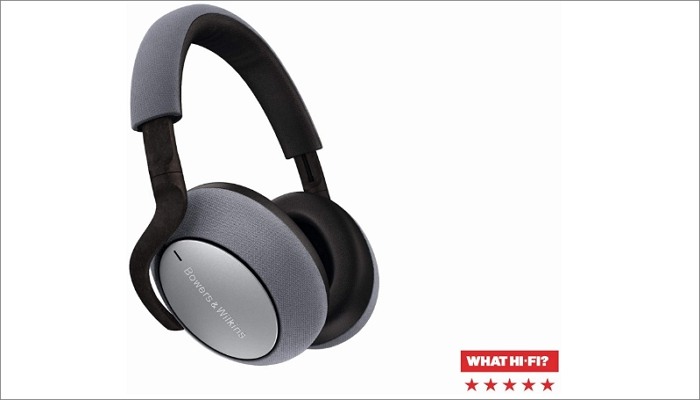 Features:
ANC technology.
Up to 22 hours of playtime.
90-day Amazon warranty.
Compatible with Android/iOS.
40 mm drivers.
Beats Solo Pro is the flagship on-ear noise-cancelling headphones from the company. That said, the Solo Pro features Bluetooth 5.0 technology that supports high-quality AAC and SBC streaming. Also, it includes Apple's new H1 chip that offers seamless pairing with iDevices. Even better, you can command Siri to make calls and control other smart home devices. Further, users will enjoy up to 22 hours of playtime with ANC and 40 hours without it.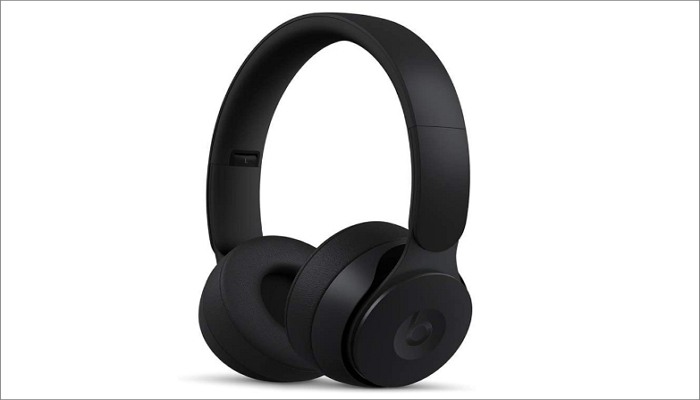 Features:
Alexa-enabled.
Hassle-free Bluetooth pairing.
Bose Connect app control.
12-level noise cancellation.
Up to 20 hours of playtime.
The Bose QuietComfort 35 II ranks among the best noise cancelling headphones ever. It features a unique active noise-cancelling technology with crystal clear audio quality. It also comes with a sleek design, although it can't match the newer Bose 700. The construction features leather-cushioned headband and glass-filled nylon. This ensures the ultimate comfort and stability on your head. Lest I forget the Google Assistant button on the left side.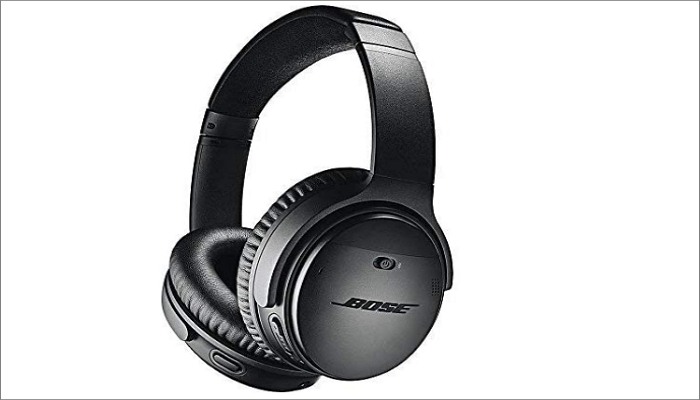 Features:
90-day Amazon warranty.
Pure ANC technology.
Up to 40 hours of playtime.
Class 1 Bluetooth for easy pairing.
The Beats Studio3 offers virtually everything that you need from a top-class headphone. It provides unmatched comfort, big bass, and active noise cancellation. On the outside, they are a joy to watch, thanks to the smooth plastic construction on the outer headband and ear cups. On the left exterior cup, you'll find the smart controls with an indicator light for showing your ANC function. Plus, the bass and volume are perfect for hip-hop and EDM music genres.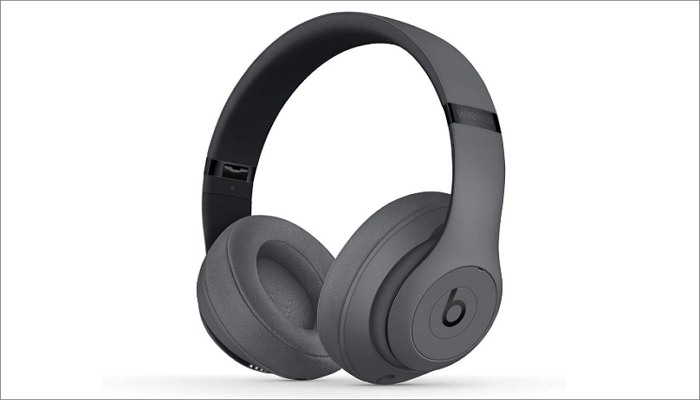 Features:
16-hour playtime.
In-ear construction.
Weighs 1.5 ounces.
ANC technology.
The QC 20 is a beautiful in-ear headphone that offers comfortable wear, great sound, and active noise cancellation that rivals its big over-ear counterparts. It securely fits inside the ears and weighs in at a mere 1.5 ounces, making them travel and exercise-friendly. On the other side, the lithium-ion battery offers an impressive 16-hour battery life to keep you entertained at all times. And of course, they sound perfect for their size. My only concern is the irreplaceable battery. But all said, the QC 20 is a world-beater.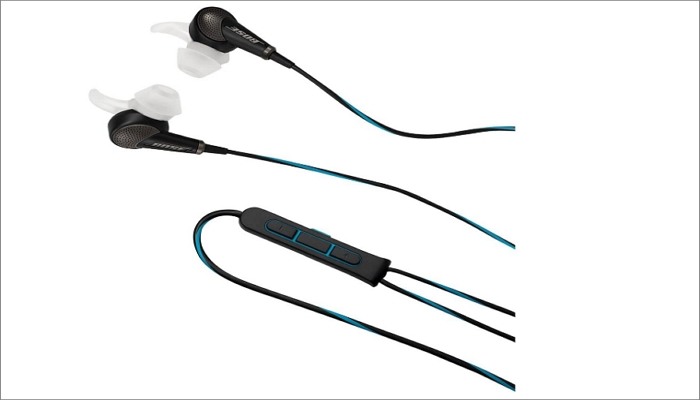 Features:
Flat and foldable design.
Active Noise Cancellation.
Up to 30 hours of playback time.
Up to 24.8 Hz frequency range.
When I say that you can get high-quality headphones cheaply, I mean it as it's the AKG N60NC's $100 price tag proves. It is well-designed, compact, comfortable, and above all, it offers excellent sound quality. The ear cups feature thicker padding, whereas the headband sits snug on your head, unlike other headphones, which are a bit tighter. To add to that, you'll have up to 30 hours of playback time with ANC only and 15 hours with both Bluetooth and ANC turned on. All that said, it's a reliable option.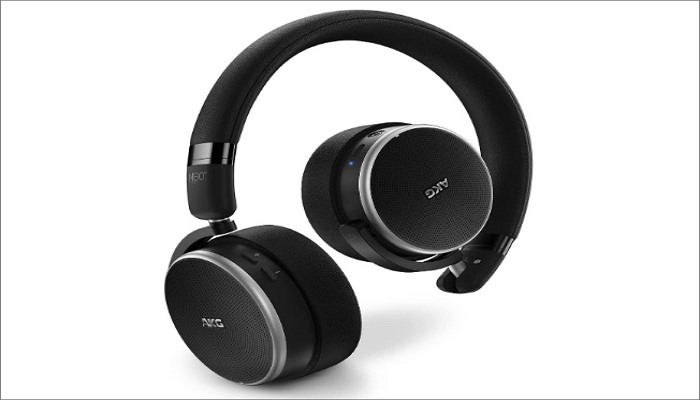 Features:
Immersive sound.
Adaptive EQ.
Siri voice command.
Compatible with all Apple devices.
Finally, Apple has managed to deliver earbuds with much better design and fit, although they are quite pricy at around $216. That aside, they provide stable sound quality with a notable emphasis on bass and vocals. The battery life is also durable enough, with up to 5 hours of playtime. And as it is the norm with Apple devices, the AirPods Pro will instantly connect to your iPad, iPhone, or iPod. However, it's advisable to clean the buds once in a while.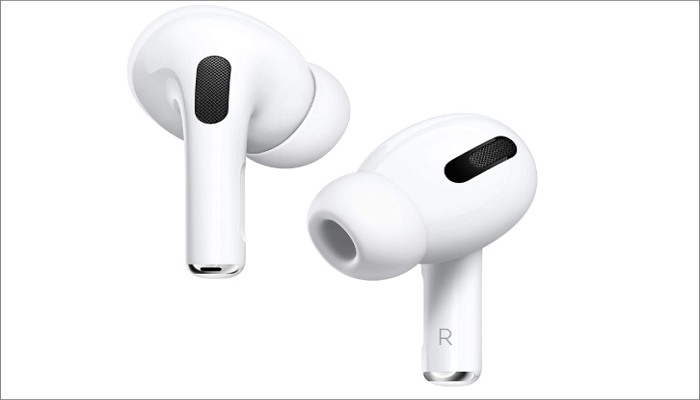 Features:
Digital voice assistant compatible.
Active Noise Canceling technology.
30-hour playtime.
40 mm acoustic drivers.
At around $150, the Phillips PH805 Wireless Headphone is a great buy. It's cheaper than some of the best noise cancelling headphones on this list, including the Bose 700 and Sony WH-1000XM3. However, it matches them toe-to-toe in terms of quality. To begin with, it's good-looking with high-quality material construction. In addition to that, the 40 mm neodymium drivers offer high-resolution audio with big bass. And yes, the ANC technology is supported by multiple mics on each earcup. It's a steal!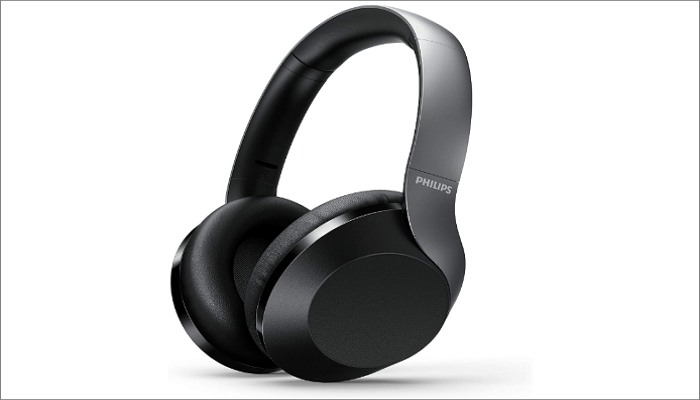 Features:
Digital ANC technology.
Bluetooth 4.2 support for AAC, APTX, and APTX LL.
20+ hours of playtime.
Has an Android/iOS app.
The Lagoon ANC is staking a claim as the best headphones and rightly so. It's affordable, comfortable, and feature-rich. It offers up to 25 hours of playtime with ANC and a whopping 45+ hours without it. The ANC, in conjunction with the padded earcups, block out any ambient noise giving you peaceful calls and music experience while maintaining comfort. Meanwhile, the MIY app will keep you updated on the firmware version and can also do a factory reset. All in all, the audio quality and ANC support of these headphones is on a league of its own.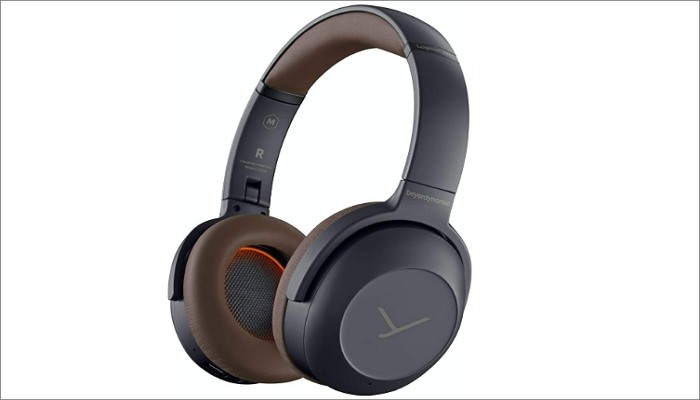 The Sum Up
Did I list your favorite headphones? Please let us know. But with these best noise cancelling headphones, you can be sure of excellent sound quality, comfort, and other vital features. Even better, the list included pocket-friendly options such as the Philips PH805 and Anker Soundcore Q20 Life, which offer decent entertainment. Just make a choice and enjoy yourself!