Students mainly download diagrams for better understanding. Sometimes, the pixels are not that good, which causes the blurriness of text in images. It can be very problematic because you won't be able to read the labeled parts text on images. To cater to this issue, you can unblur text images for better understanding.
However, if you don't know how to unblur text in an image, then don't worry. You can find the answer to this question in this article because we provide the best photo unblur tools. Moreover, along with learning the unblurring tools, you will also learn about the factors that can help you select the best tool.
Part 1: Main Reasons to Unblur Text in an Image
Unblur words in the photo are an essential part, but if you don't know the reasons to do this, then this section is for you. Here, you will learn about the reasons that show why you need to unblur text on images. Have a look below to discover these reasons:
If you are working with an image with labeling or other important information, the text should be unblurred. If it is blurred, you can use the image unblurring tools that escalate the image efficiency. Moreover, it also improves image legibility and helps you to understand the information effectively.
Enhanced Accuracy and Efficiency
When the text in the image has essential information and is blurred, the chances of misunderstandings are high. While working with legal documents, medical records, or other professional documents, unblurring images help to enhance accuracy. Above all, it also boosts efficiency and saves the effort and time of the reader.
You can face several misinterpretations if you are working with professional documents and the text is unclear. Thus, if you are working with official documents like contracts or agreements, you should use an unblur image tool. It also helps in preventing errors in scanned documents.
Sometimes, the pixel of an image is so distorted that you think that the image is lost now. Yet it is not true because you can repair pixelated pictures with a tool that can eliminate blurriness. It also saves you from wrong information or other errors.
Part 2: What Factors to Check Before Selecting an Unblur Tool
Now that you know about the advantages of unblur text from images, you must be looking for tools to do this. Despite that, you need to select the most reliable tools for this. Before choosing any unblur images tool, consider minding the points listed below:
Initially, you need to know if the tool can enhance the readability of your images or compromises their outlook. If a tool is only unblurring the text and cause blurriness in other parts of an image, then it is not a good tool. Reliable software should unblur overall images without messing up their overlays and colors.
Ensure that the tool you are selecting is compatible with your device. Moreover, it should show compatibility with several major operating systems. It automatically makes the tool more serviceable as you can accomplish your task on several devices.
If the tool has a delightful and well-structured interface, you will not face any difficulty operating it. However, if the interface is tricky and untidy, it can confuse users, which is not good. In addition to this, an unblur image tool should work at a blazing-fast speed so you can make your images more readable without investing much time and effort.
There are several types of blurriness that an image may have. A good tool should be able to work with all types of blurriness. It should hold advanced algorithms that can help you easily work with diversified images. Moreover, it should offer many customization options to experience full control over images.
Part 3: 3 Best Tools to Unblur Text from Image Online
Undoubtedly, there are a considerable number of tools that can be used to unblur words in photos. Yet not many users know which tools actually lead to desirable outcomes. For this reason, you can find the top-rated and reputable tool below that can help you with this task:
Media.io - AI Image Sharpener is one of the most known tools to unblur images and text online. With this, you can sharpen the photos in a couple of seconds. It turns the blur photos into clearer ones and does not impact the artifacts of the image. One of the best things about this tool is its automated procedure, so you don't need to adjust everything manually.
Besides this, it is an online tool to unblur images on any device with it. Above all, it has an end-to-end encrypted algorithm, so you can even work on your official and confidential document images with it.
Key Features of Media.io - AI Image Sharpener
With this tool, you can unblur all types of blurriness in images and even sharpen the edges of images easily.
It supports various image formats, so you can work with this tool without restrictions and limitations.
You can also remove the background and all the unwanted objects in an image with the help of this exclusive tool.
How to Unblur Images with Media.io - AI Image Sharpener
Step 1

Access Media.io - AI Image Sharpener and Add Image

To start, open your browser and search for "Media.io - AI Image Sharpener." From the official site, click on "Unblur Image Now" and select "Upload Image."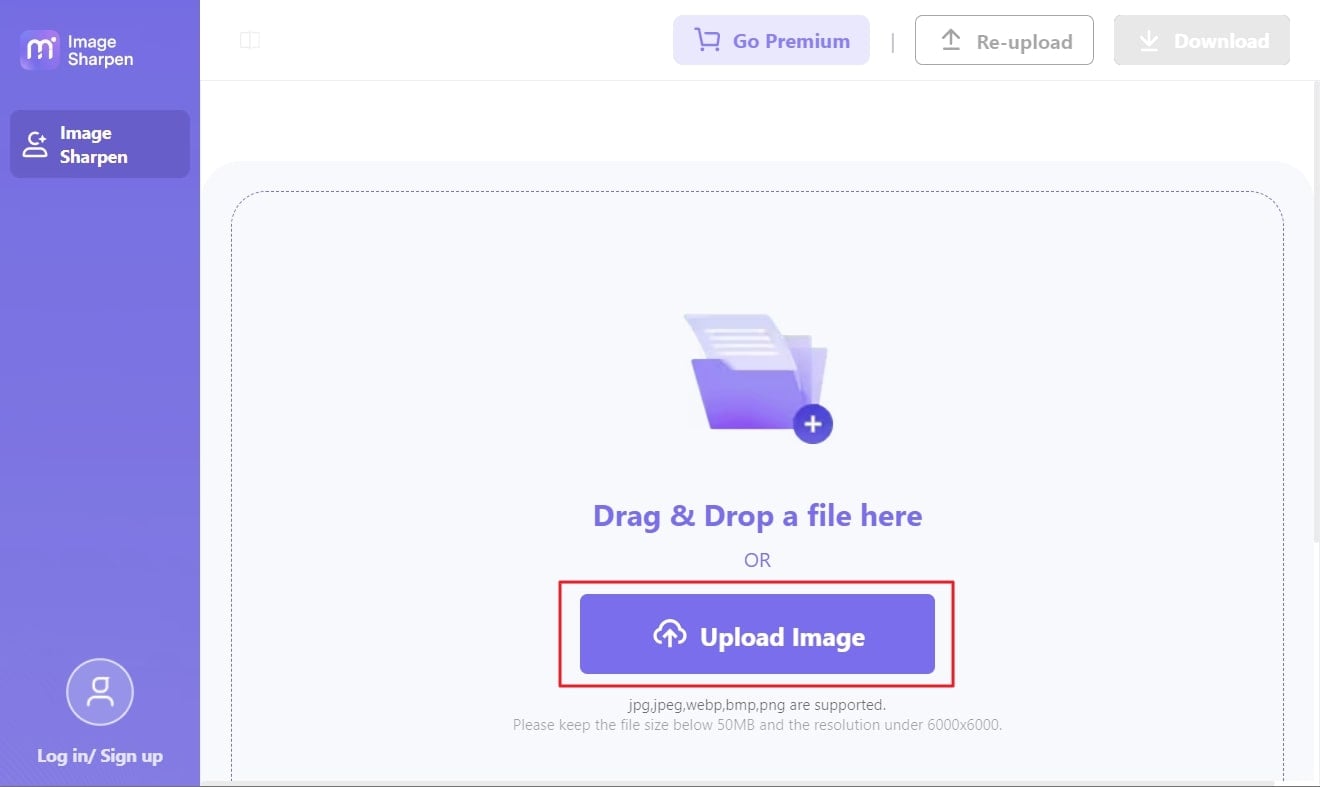 Step 2

Save the Unblurred Image in the Device

Following this, wait a few seconds, and you will see an unblurred image on the tool's interface. Click on the "Compare" button and analyze the original and processed images. After this, click the "Download" button to save the image on your device.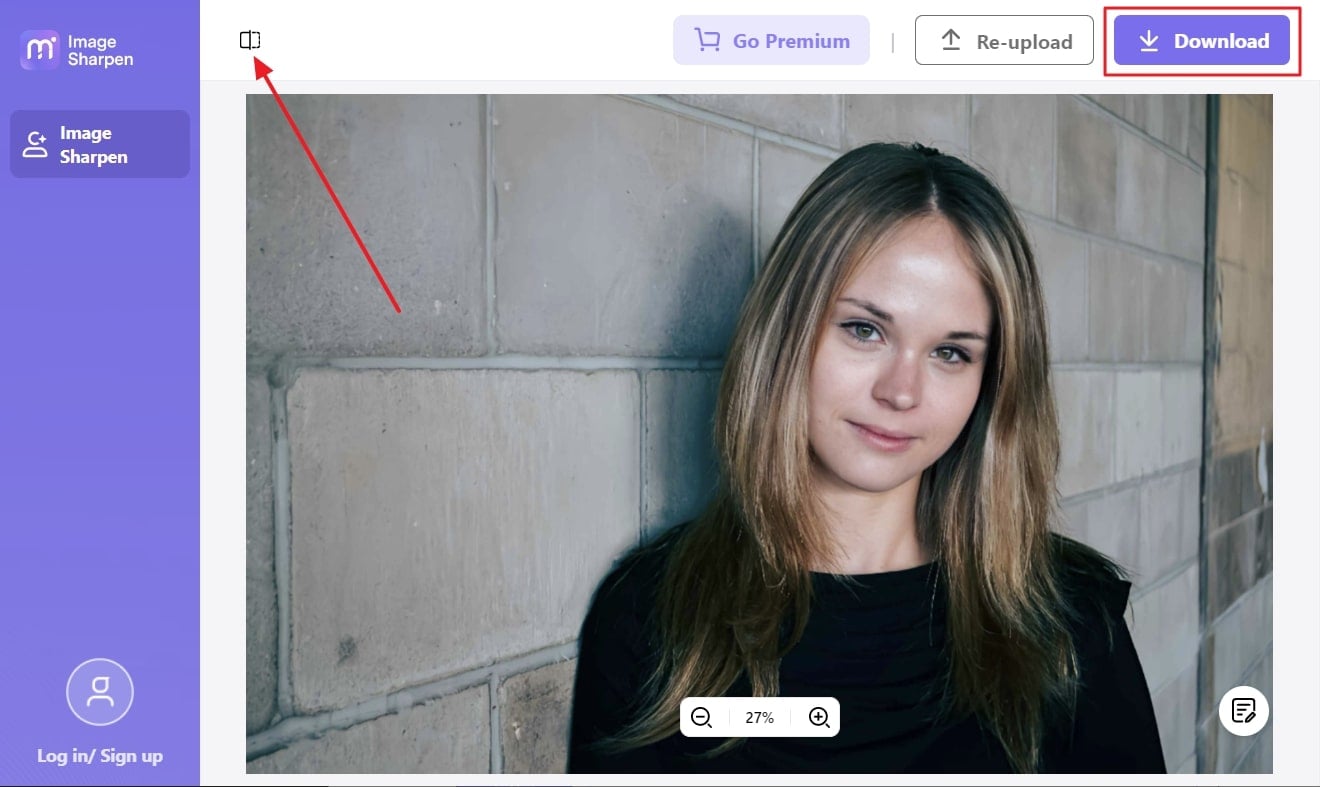 PicWish holds many advanced algorithms which let you unblur words in the photo with ease. This online tool can make your images clearer and social-media friendly. It also allows you to work on low-resolution photos and enhance them for brilliant results. Whether working on vector or portrait photos, this tool can help you with everything.
It also has the capability to turn pixelated images into high-definition images with blazing-fast speed. You can also work on anime pictures and convert them into super HD ones to attract more viewers,
Key Features of PicWish
With its photo retouch feature, you can remove all unwanted objects and strangers from your image to make precise modifications.
It also supports the feature of photo colorization, which allows you to restore old images with high-quality and vibrant colors.
You can also extract text from any image with PicWish and use them per your needs.
How to Unblur Images with PicWish
Step 1

Upload your image

Launch your browser and access the "PicWish" tool, click on the "Features" tab, and select "Photo Enhance." Following this, click on the "Upload Image" button and add the image of your choice.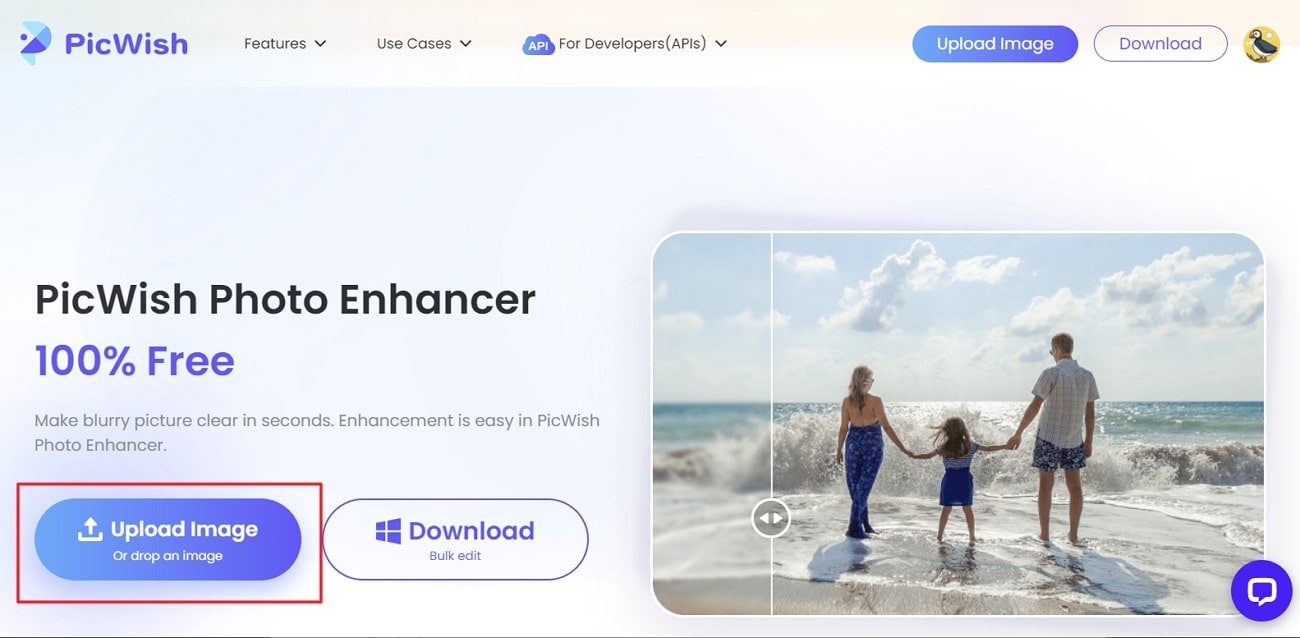 Step 2

Unblur and download

Once the image is imported, you will see that it has no blurriness in it. Hereafter, click on the "Download Image" button to save the unblurred image on the device.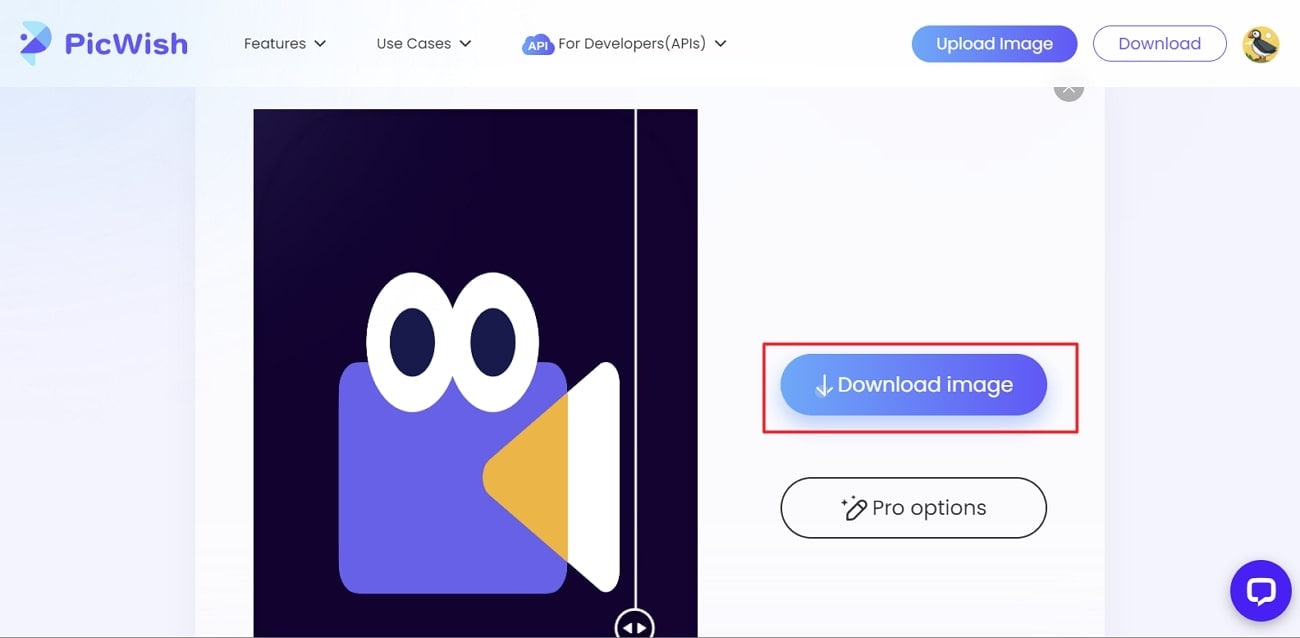 It is a full suite of image editing tools that can also help you unblur text images online. With this reliable tool, you can also work on professional photographs. Moreover, it does not impact the other resolution of the image, even after making it clearer.
It also escalates the quality of images while deblurring, so you can post your pictures on social media. You will also experience complete control over your images while working with it.
Key Features of Pixelied
You can perform several types of modifications to your images, like flip, crop, resize, and rotate with full customization.
Pixelied also allows you to brighten images along with personalizing their hue, saturation tint, and other metrics.
It allows you to add filters to your images, like Grayscale, Invert, Sepia, Technicolor, and more.
How to Unblur Images with Pixelied
Step 1

Import your image to Pixelied

Access the "Pixelied" website on your browser and click "Features." After this, select "Unblur Image," and from the new screen, click on "Upload Your Image." After this, add the blurred image that is causing an issue for you.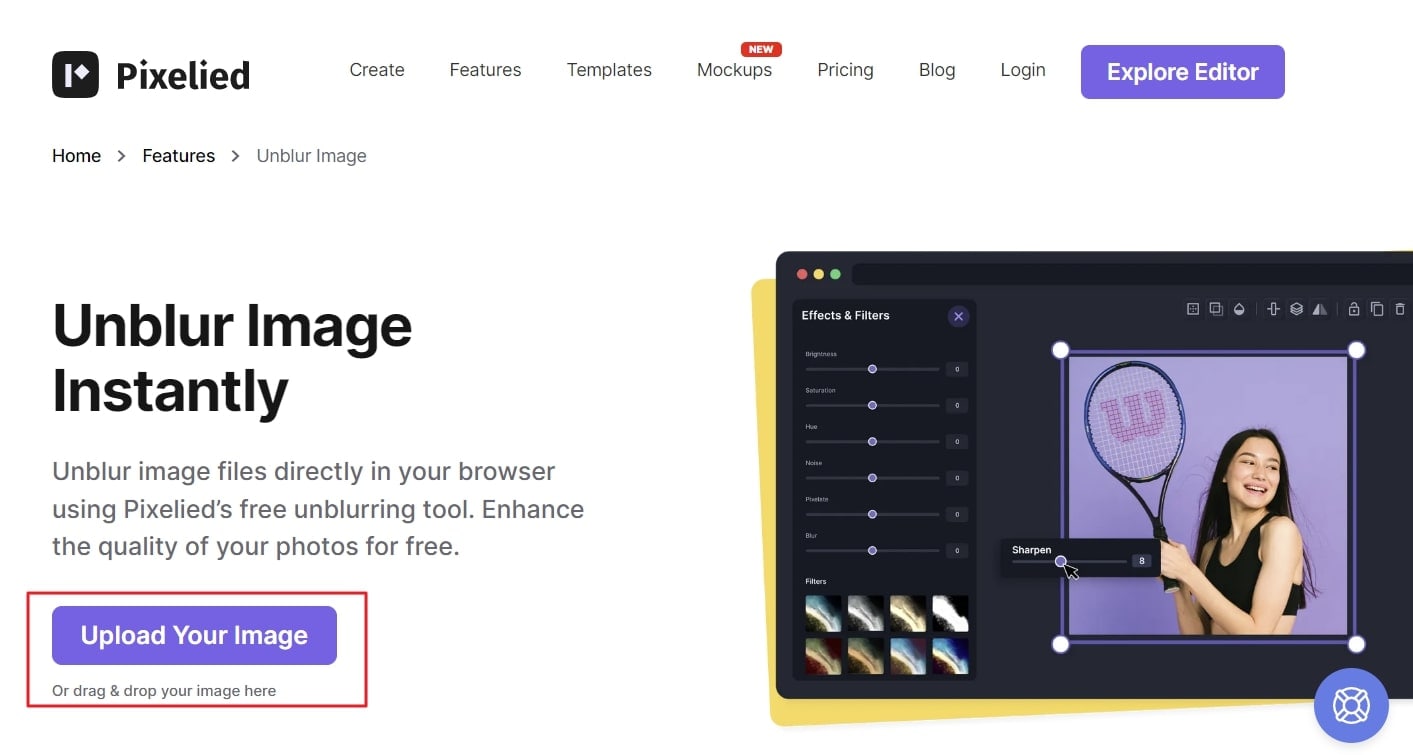 Step 2

Sharpen the image

Once the image is uploaded, go to the "Effects & Filters" section and select "Image Sharpener." Wait for a few seconds, and once the unblurred image is displayed on the interface, click on the "Download" button.