While Bitmap Image File (BMP) can store 2-Dimension images digitally notwithstanding the size and resolution, Portable Network Graphics (PNG) is another Bitmap Image enabling the efficient transfer of images across the internet. Therefore, recommended that you convert your images from PNG to BMP if you want to transfer data digitally.
So, how do you convert PNG to bitmap? You see, uploading incompatible files to web browsers increases load time. Every user dislikes that. Luckily, there are plenty of online tools that will perform the conversion and deliver amazing results.
Part 1. PNG to BMP Converter Online without Installation
Are you still looking for tools to use in converting your files from PNG to BMP? There are a lot of online tools to choose from. Each of them has something that makes it unique from the others. Below, we've compiled some of the popular online file conversion tools available online.
URL: https://www.media.io/image-converter.html
Online UniConverter supports to convert batch PNG to BMP, and you can resize the image size before clicking the Convert button. Upload, conversion, and download speed are faster than other online tools.
Key Features:
A simple interface is easier to learn how to use.
No-ads.
---
URL: https://www.onlineconverter.com/tiff
The Online Converter is an online video conversion platform offering global file format conversion to users at the internet. This site is committed to be friendly, provide solutions, be relevant, and still maintain simplicity. Online Converter has been able to blend in with the evolving technology hence providing real-time solutions.
Key Features:
No set up required as conversions can be conducted online.
The process takes less time.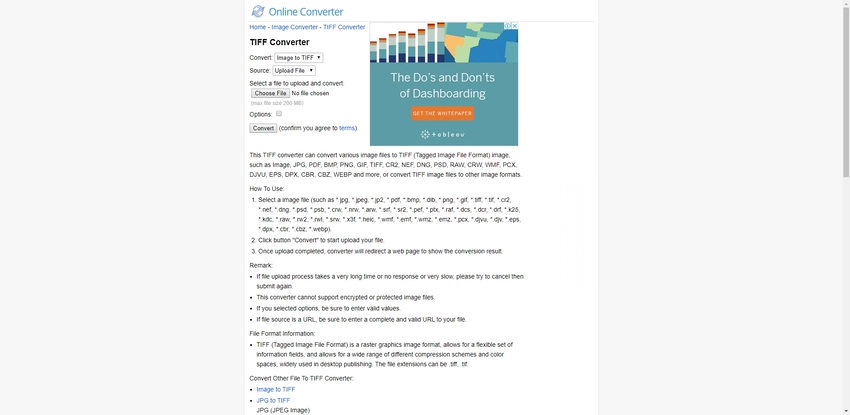 URL: https://onlinepngtools.com/convert-png-to-bmp
The site prides itself as the top PNG to BMP converter. Created by Browserling and second in this ranking, Online PNG Converter offers a free and powerful PNG to BMP conversion alternative to users at the internet.
Key Features:
It's quick.
The site's interface is easy to navigate with.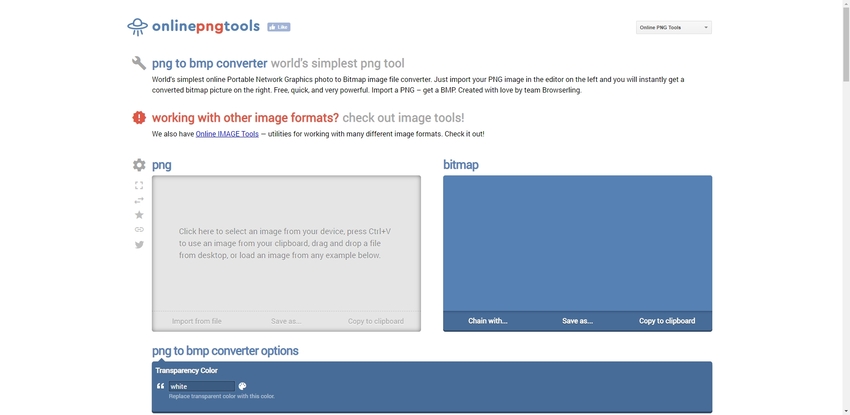 URL: https://convertio.co/png-bmp/
Convertio has been crucial in converting files from PNG to BMP online. Its interface is easy to navigate, hence making it easy for users to upload files into the software.
Key Features:
Enables users to convert files from Google Drive, Dropbox, and other storage platforms.
Supports wide variety of file formats.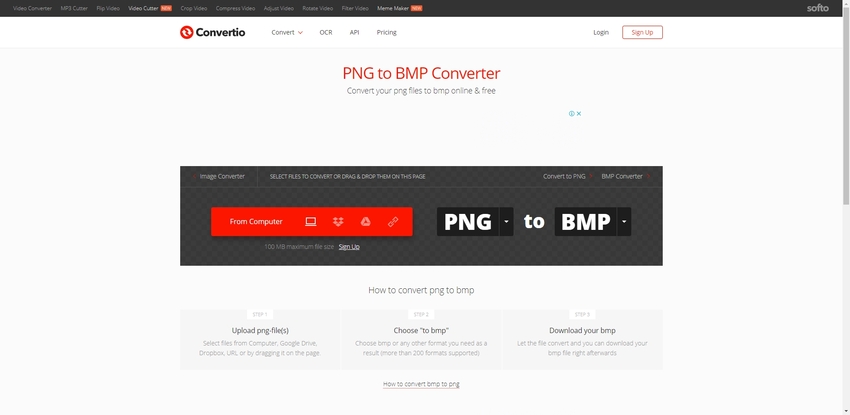 URL: https://onlineconvertfree.com/convert-format/png-to-bmp/
Online Convert Free has tried to accommodate all file formats so that users can easily change file formats in one place. Therefore, users can easily change file types for different file formats. It is primarily used to convert PNG to BMP.
Key Features:
Free to use.
Supports multiple file types.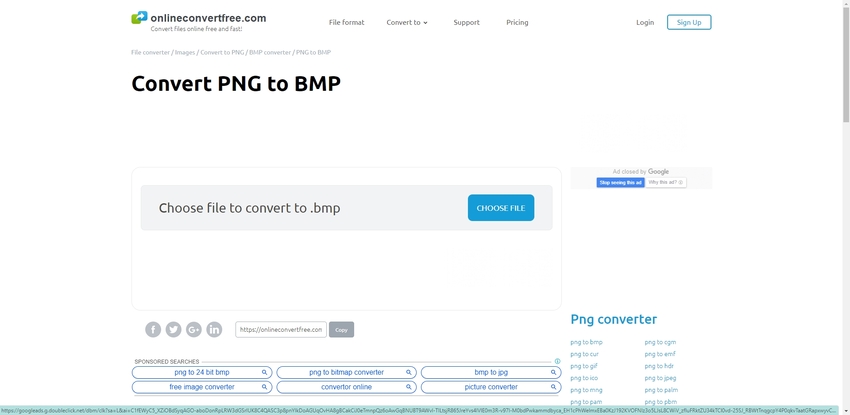 Part 2. Convert PNG to BMP Using UniConverter Application
Wondershare's UniConverter has proved to be highly efficient and reliable in converting data batches while still maintaining quality. In a case you might want to switch PNG to BMP online, or from any other file format to another, this tool performs excellently at that.
Wondershare UniConverter
· The software has a tool that allows users to share files across multiple devices, no matter its operating system.
· Users get a chance to convert as many image file formats as they can at once.
· It allows you to transfer photos from computer to iPhone or Android mobiles without using iTunes.
· Using UniConverter Toolbox function, includes convert images, create GIF, burn CD, rip CD, cast to TV, and fix Meta tags with just a few clicks.
· Wondershare UniConverter allows you to burn video and other media files to DVD as well.
PNG to BMP Conversion Steps in Wondershare UniConverter
Step 1. Launch UniConverter Application in Your Device
Go to Toolbox, and click on Image Converter menu.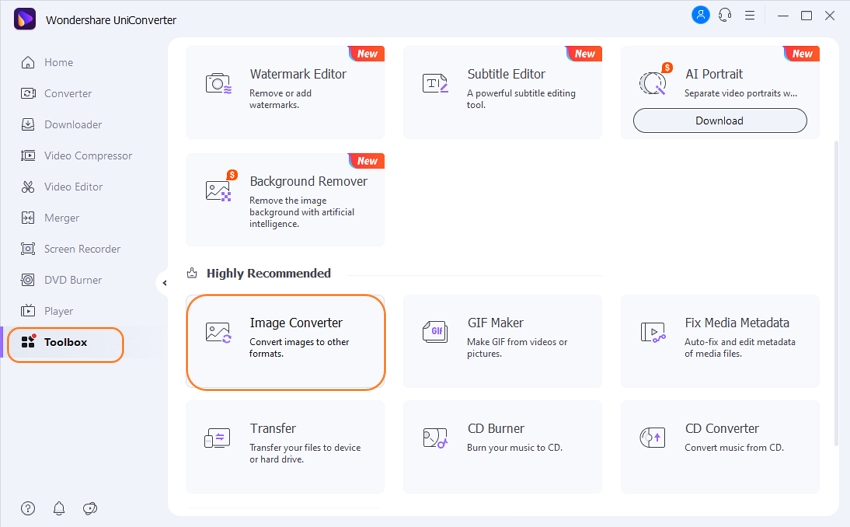 Step 2. Add PNG Images to UniConverter
Upload the PNG images to be converted by going to + Add Image. You can also drag and drop at the center.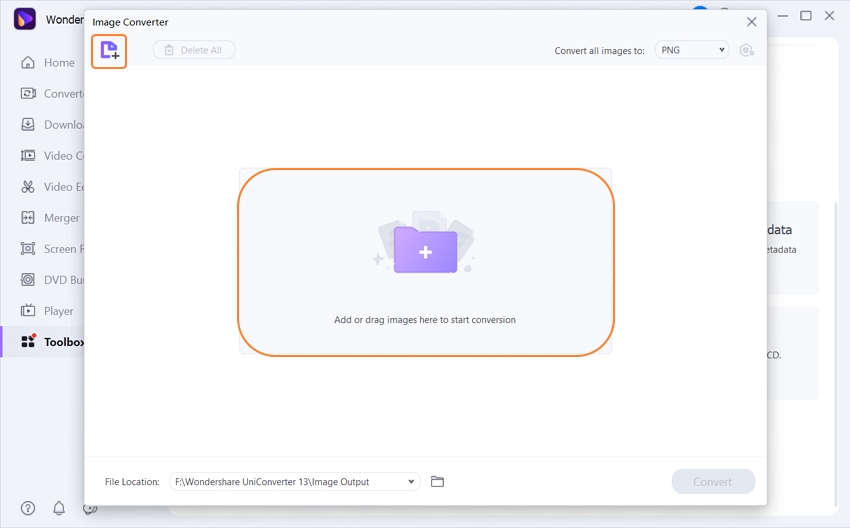 Step 3: Edit or Customise Image
Optional editing of the image to be converted from PNG to BMP with Effect, Crop, and add watermark. You can also alter the size.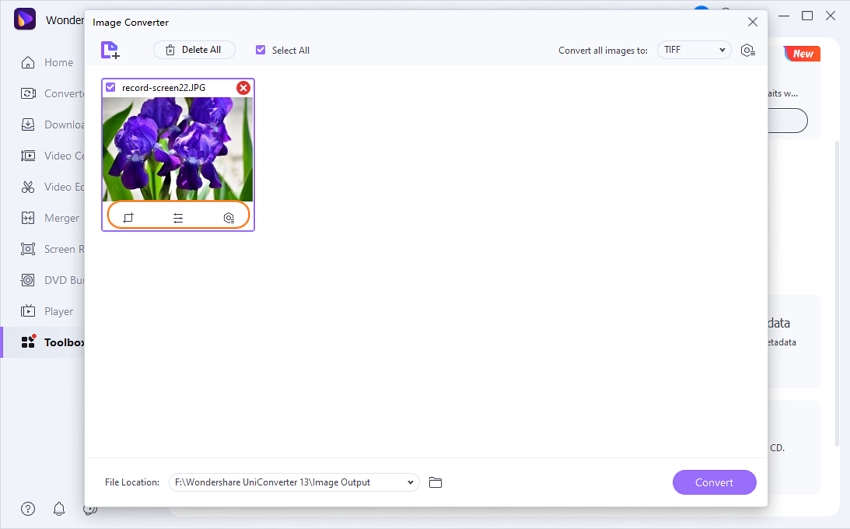 Step 4: Select the BMP as Your Target Format
Go to Convert all images to: and choose bmp from the dropdown menu. Choose the output format as BMP.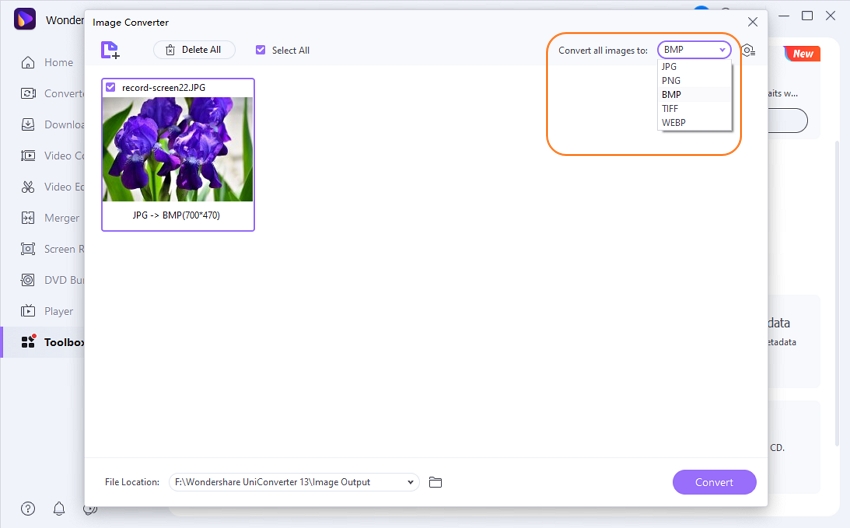 Step 5: Save the Converted Images-PNG to BMP
Choose the location to store the file through the File Location tab. Then go to Convert All menu to save the converted videos in the folder.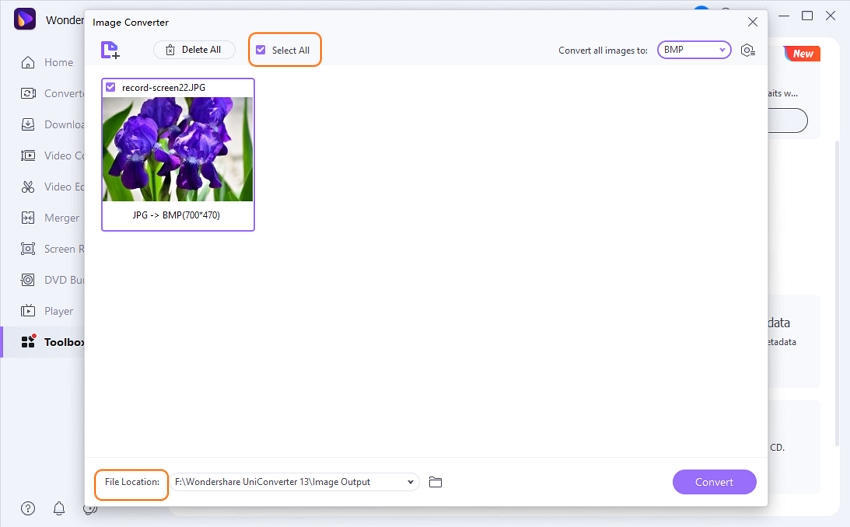 Part 3. Online versus Software
Few would have thought that digital tools like PNG and BMP converter would have taken control of things as it is the case now. Gone are the times when people relied only on downloaded applications to perform tasks. Users can obtain services and easily enjoy them online. However, as with everything, there are advantages and disadvantages. Below, we explore the pros and cons of online applications.
Pros:
Compatible with all devices with browsers.
Saves one from the hassle of having the program installed in the computer.
Allows you to share files online after the conversion.
Protects files from harms like viruses.
It performs faster conversions.
Con:
You are not sure of privacy since users online first have to upload the file to servers of the video converter.
Most online converters do not support huge amounts of data. That's above 150MB.
Some require subscriptions to access unlimited features.
When to Choose Online/Software and Why?
For users who want to convert a small number of files, in terms of storage, and over a short period of time, online video converters are the best way to go. The sites provide faster conversions to files amounting up to 50-100 MB. However, when it comes to even large data required under no strict-time requirement, then it will be better to opt for offline software. Many users prefer online means because of their efficiency, speed, and reliability.
All of the online video conversion tools offer something a bit different from the rest. And with so many online converters present, it will be perfect to choose a quality converter like Wondershare UniConverter for all your conversion needs.