To store essential and exclusive images in your personal computer, it is necessary to manage proper space. Thus, you should save a file in PNG format which is lossless compression file and considered as most popular image formats. There is various software with which you can easily open PNG file on your personal computer.
Part 1. Wondershare UniConverter Software Can Open PNG Format
With the help of Wondershare UniConverter, you get a chance to open PNG files effectively on your computer system. This software is easy to use, as it contains excellent GUI features. The software is relatively small in size, which will not take lots of space of your hard disk. You can download this software for your MAC and Windows 10 laptop.
Wondershare UniConverter
· UniConverter supports preview, edit, convert, and compress images.
· Easy to use software,beginner-friendly.
· More than 1000 conversion formats.
· It supports Windows and Mac system download.
· UniConverter allows you to Convert Images, Create a GIF, Burn CD, Rip CD, Cast to TV, and Fix Meta Tags with just a few clicks.
How to Open PNG Image File in UniConverter
Step 1. Launch the UniConverter Software
Download the software on your computer, install it and launch the software.
Step 2. Add PNG Files
Now click on the Toolbox function and select Image Converter option. You can click on + Add Images button or drag and drop the image to upload PNG File.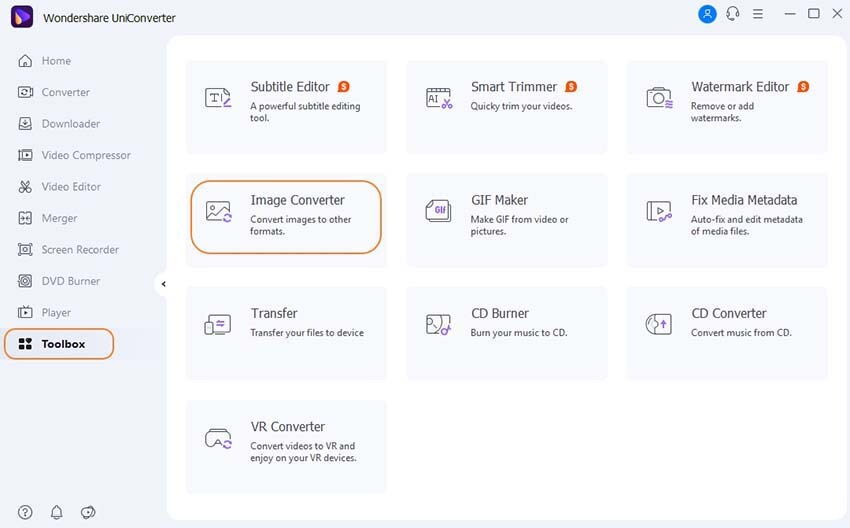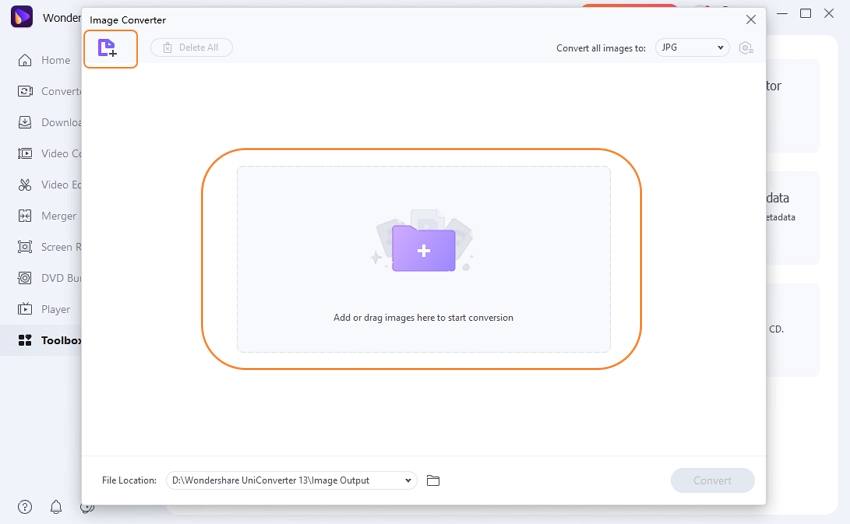 Step 3. Preview the PNG Image
You can right click on the image and click on Preview option to see the image. You can take the cursor below the image to access the editing options and do changes in the PNG file if needed.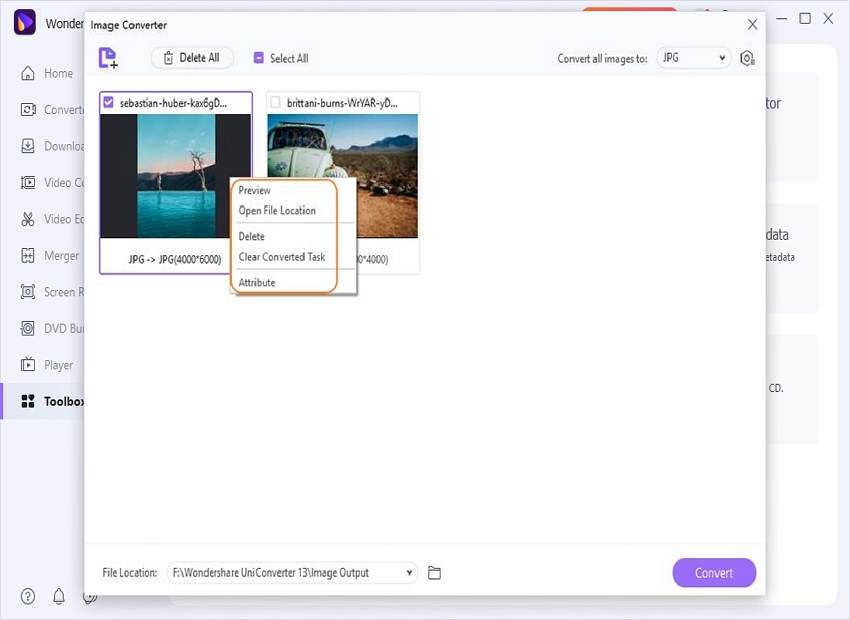 Pros:
It provides conversion at 90x fast speed.
It offers support for a wide video library.
You can use the batch processing feature to convert a bunch of image at a time.
Cons:
The software is not optimized for multiple platforms.
To access the advanced editing options, you will have to go for paid version.
Part 2. How to Open PNG files in Windows 10?
This is another application which will answer your question about how to open the PNG file in windows 10. All you need to do is to complete a set of initial steps which will make you open the file efficiently. During the initial step you are required to go to settings and then click on the application folder, and then you need to choose Photo viewer option and click on Photos application for Windows 10.
In case the PNG file doesn't open then you are required to go to settings and have to choose the default as per file type. Then click on.PNG file extension and opt for photo application.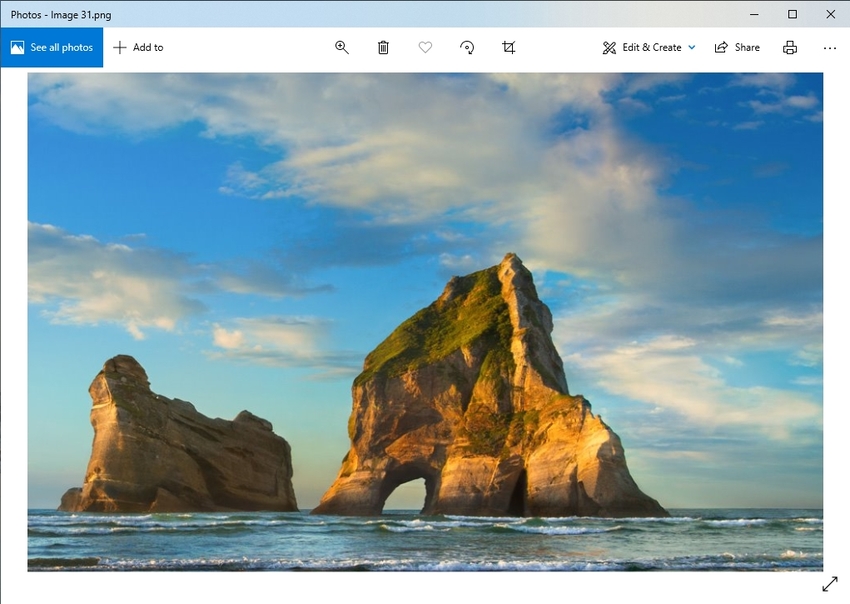 This is another application with which you get a chance to open your PNG files on Windows 10 platform energetically. You can install this software directly on your computer system then the application will provide you aid in opening PNG file as you can easily access applications through it.
You can view PNG files which are stored inside your computer system as well as those of which are saved on external media like USB drive, CD, DVDs, etc. Through this application, you can even open transparent PNG images with exceptional ease. The overall processing speed of this software is high; thus you can also save your crucial time.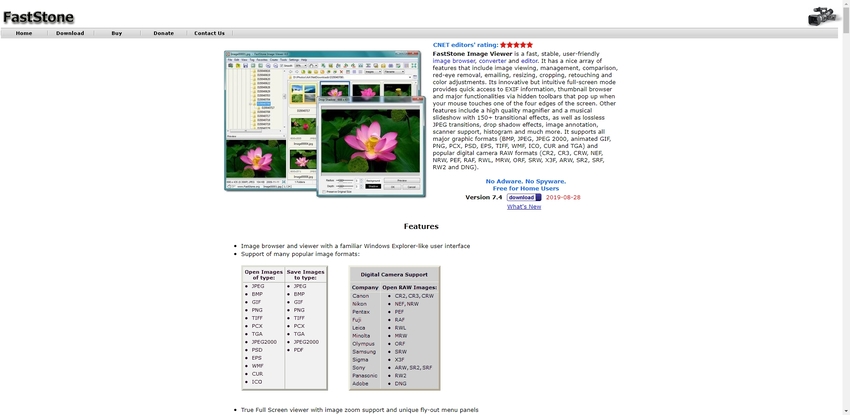 This is another software which will answer you about how to open a PNG file in Windows 10 this supports multiple formats and have high processing speed which in the long run will make you look at images of your choices. For the PNG image selection, you are required to click the icon which is present in the bottom left of the window.
You can even choose whole folder and can view every image inside it by clicking on back and forward icon. If you like, then there is also an option of select image which will make you look at every image inside the folder.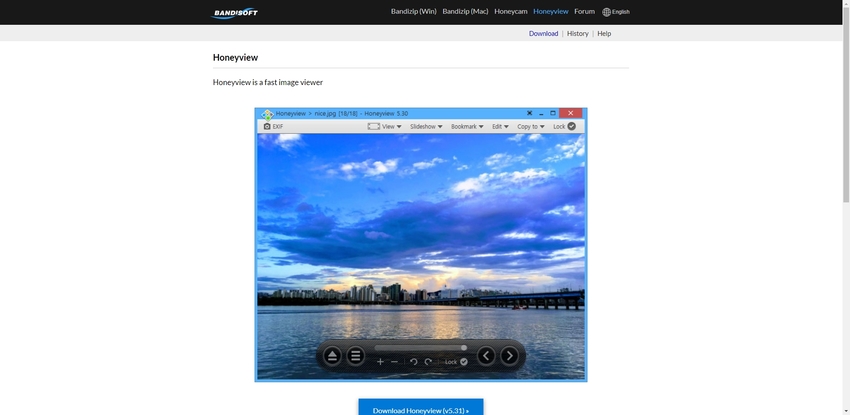 It is literally very easy to use this application for viewing a PNG files on your Windows 10 laptop. In case you are using Windows file explorer but can't open PNG files in an effective manner, then this application will give you an option to choose it as a default program.
You can also right-click on the PNG files and choose IrfanView from open with option. In case you want to change the properties of the image after opening it in IrfanView then click the P button on the keyboard. IrfanView also provides you an option to open PNG file with it directly.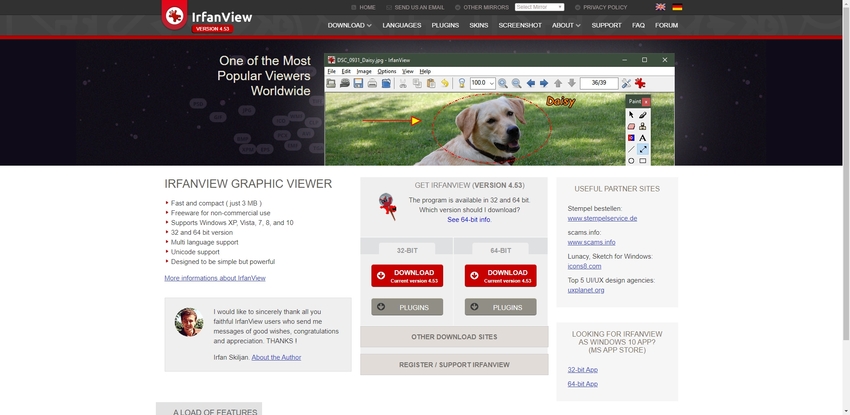 Part 3. How to Open PNG Files in Mac?
Preview is the default application in macOS for image files. You could use it to open PNG, JPG, and other image formats directly.
Step 1. Select PNG File
Choose the PNG image file(s) that you want to open to review.
Step 2. Use Preview to Open PNG in Mac
Right Control-click on the PNG file, hover on Open with, then choose Preview. Here you are, easy to view PNG files in Mac without download any application.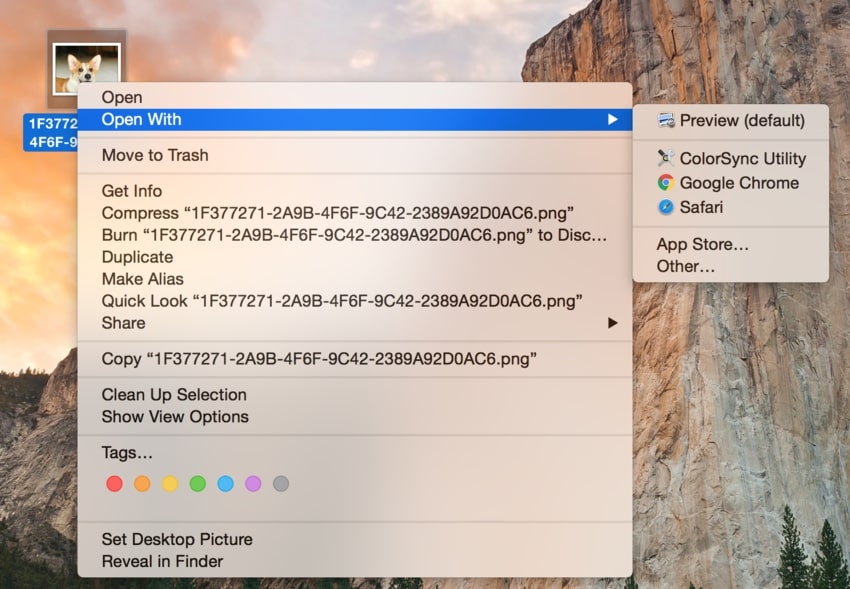 Summary
It is essential to open PNG file on your computer system in an effective manner as if not done the right way it could make it corrupt. Wondershare Uniconverter is one of such application with the help of which you can easily open PNG file on your system. Contrary to this, there are several other programs over the internet with the help of which you can effectively open PNG file extension on your Windows 10 laptop or personal computer and MAC.