It is very hard to send images to your friends and relatives which are clicked from a high-resolution digital camera. Thus, you can easily look for an online DSC to JPG converter which will provide you aid in reducing the overall size of your image and you can also save them easily on your hard disc. Though the size of the image is reduced you can easily maintain the overall resolution of your image.
Part 1. DSC to JPG Convert Online
URL: https://www.coolutils.com/online/DCS-to-JPG
This free of cost, online DSC to JPG converter web portal which has excellent UX and UI, thus you can easily navigate it and can convert your files. The speed of converter is very fast and the site is also SSL protected thus you don't have to worry about your data getting leaked to a third party. You can also get a chance to upload your files through different media platforms.
Step 1: In this initial step, before you convert DSC to JPG, it is essential to just upload your DSC extension file either from Dropbox, personal computer or from Google Drive.
Step 2: During the second step, when you are using DSC to JPG converter you just have to set the JPG option in which you want to convert your image file. Thus, converter will start automatically convert your file in a short amount of time span.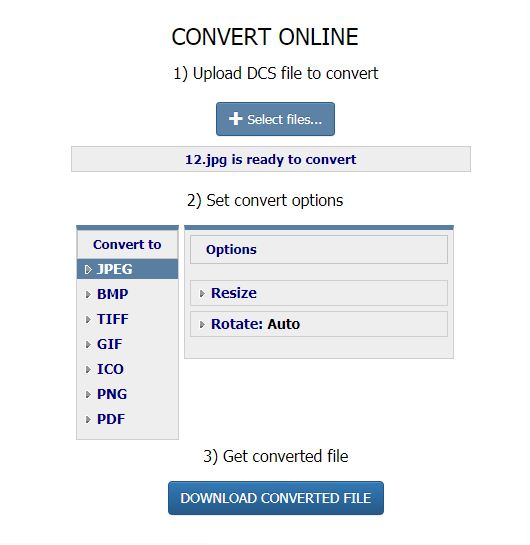 Step 3: In the final step, you just have to download DSC to JPG converted file on your personal computer.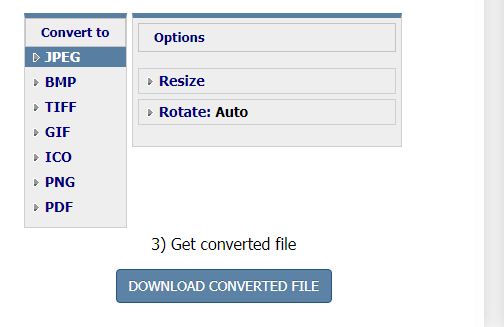 Part 2. 3 Ways to Open DSC Files
Over the internet, you will be able to find several ways with which you can open a DSC extension file in an efficient manner. You can either download software from the internet or can use the services of web software.
a. Universal Software
If you receive various DSC extension files on your system then it is very essential to download universal software on your system. This program will provide you great aid in opening various DSC files of different sizes. You can use this software on a personal computer with an operating system of 32 or 64 bit. Through this software, you will also be able to make several changes on your DSC image like renaming, deleting, copying and pasting. When you use this software then it is very easy for you to apply grayscale effects, customize settings and can rename the file altogether.
b. Using Different Software
Even if you do not have Postscript language software then also it is very easy to open the DSC extension on your personal computer. You can download two other software which is used to open DSC extension files on your system. To open the DSC file you can use DPKG source or MIME tag which are free of cost software that you can download easily from the internet on your computer system. Furthermore, if you want some other features on DSC extension opening software then you can search the internet. You can download Softimage and Oracle Discard to open your DSC extension file in an efficient manner.
c. Changing the Association for DSC Files
Initially, when you try to open a DSC extension file then computer prompts you to choose a default program with which you want to open your file. In case your personal computer doesn't provide such prompt then it is essential to change the association of a DSC extension file through a control panel. In the initial step, you are supposed to click on the windows button and then you have to feed in set association on the search box. After entering into the next screen, you have to click on the set association button. Through this option, you can easily set the default program by selecting on DSC file extension.
Summary
In today's era of digital photography, it is very essential that you should get access to various DSC to JPG converter online. These converters basically make you resize high memory images so that you can keep them effectively on your hard disc. To convert your DSC file you just have to follow three initial steps and then you can download the JPG image straight on your computer system.
It is very easy to open a DSC extension file, you can either download various software from the internet or can convert the file on an online converter. Some software which is used for this purpose is MIME tag, DPKG tag, etc. Moreover, you can also open a DSC file by changing file association on a control panel.
Multifunctional image converter could be download now. See more information as below.
Wondershare UniConverter
· Support batch processing of pictures conversion.
· Convert images to over 1000 formats, including JPG, PNG, BMP, TIFF, GIF, and others.
· Convert photo to JPG or specific devices formats without any trouble.
· Transfer converted files from PC/Mac to external devices easily via a USB cable.
· Versatile toolbox combines Image Converter, GIF maker, video compressor and screen recorder, and others.