Do you know what makes your headshot look attractive? Appropriate body poses, and facial expressions can make you look confident in your headshots. While applying in professional fields, you should practice different poses for headshots to accomplish perfection. By doing so, you can impress your recruiter or a viewer efficiently.
However, if you don't have sufficient knowledge of professional headshot poses, this article can save you. By reading this guide, you can explore various tips and tricks regarding perfect headshot poses. Therefore, proceed to the following article and learn the essential information for the best headshot poses.
Part 1: Why Choosing the Right Pose for Headshot is Important
It's a common saying that the first impression is the last. Similarly, headshot poses create your first impression in front of professional recruiters at a glance. Therefore, it is highly recommended to choose the perfect headshot pose. To discover the significance of professional picture poses, read the below section with full attention: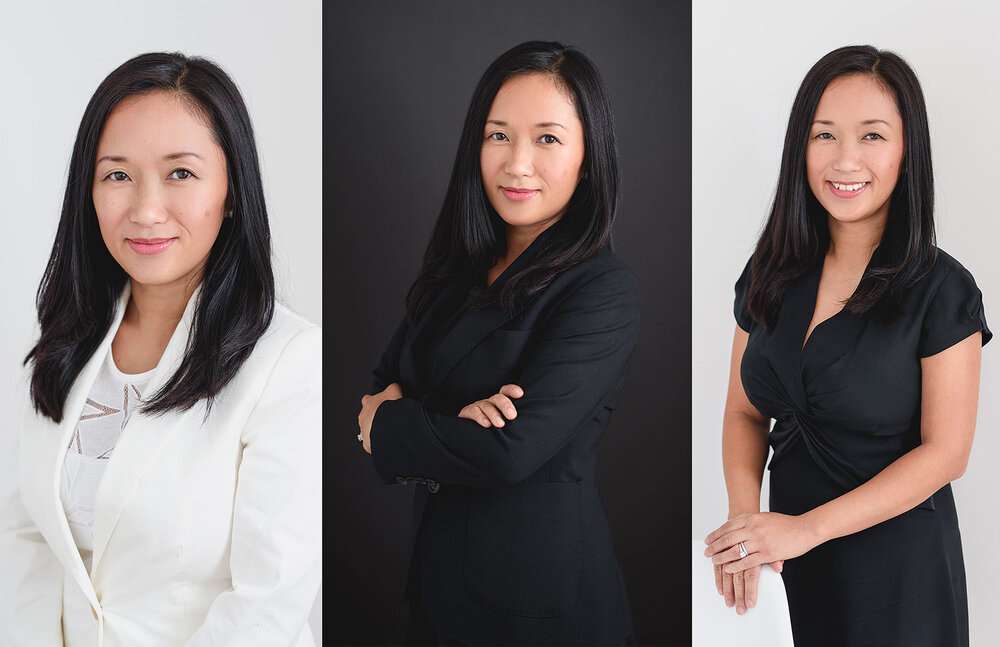 1. Excel your Career and Brand
Your profile plays a significant role in professional sites like Twitter and LinkedIn. By posting a perfect headshot pose, you can make your professional connections easily. Resultantly, it will thrive your career with a positive impact.
Furthermore, a headshot pose can display your branding identity. If you are an actor, an aesthetic side angle pose can display your artistic personality. Similarly, a standard headshot pose can be ideal for corporate jobs.
2. Ensures Authenticity
There are many scams and frauds on blog sites or social media platforms. Thus, to ensure your authenticity, you must generate professional headshot poses. It will also reflect your confidence which can help you gain potential opportunities. Therefore, an attentive yet suitable headshot pose can win the viewers' trust.
3. Displays your Unique Personality
In this age of huge competition in the market, it isn't easy to get the spotlight. That's why people opt for different tactics to showcase their unique personalities in front of the world. One such essential factor in communicating your storytelling is striking a balanced pose for the headshot. Secondly, headshot poses are significant in displaying your personality in the best manner.
4. Creates First Impression
A brand's logo cannot instantly grab the attention of a viewer. In contrast, your visual presentation through your headshot pose can be captivating. Moreover, it makes your first impression which can be a game-changer. If you have stroked an appropriate body posture, a viewer can make positive assumptions through it. So, perfect and balanced body postures in a headshot can impact your first impression.
5. Engage and Target the Audience
To target your audience, you should pay attention to your business photoshoot poses. This will convince your audience about the efforts you are making for your business. Moreover, it will display that you have professionally presented yourself. This trait will give you the spotlight that can thrive in your business and career.
Part 2 : Tips for Determining How to Pose for Your Professional Headshot
Are you eager to know tips to pose for headshots? In this section, you can find all the essential guidelines that can teach you to pose for your professional headshots.
1. Find your Best Angles
Every individual has a suitable angle in a photo. You can try different side poses in which your facial features look attractive. It's essential to emphasize one's best features. To discover your best angle in a headshot, you must observe from an outside perspective. With frequent practice, you will get your best angle in a headshot.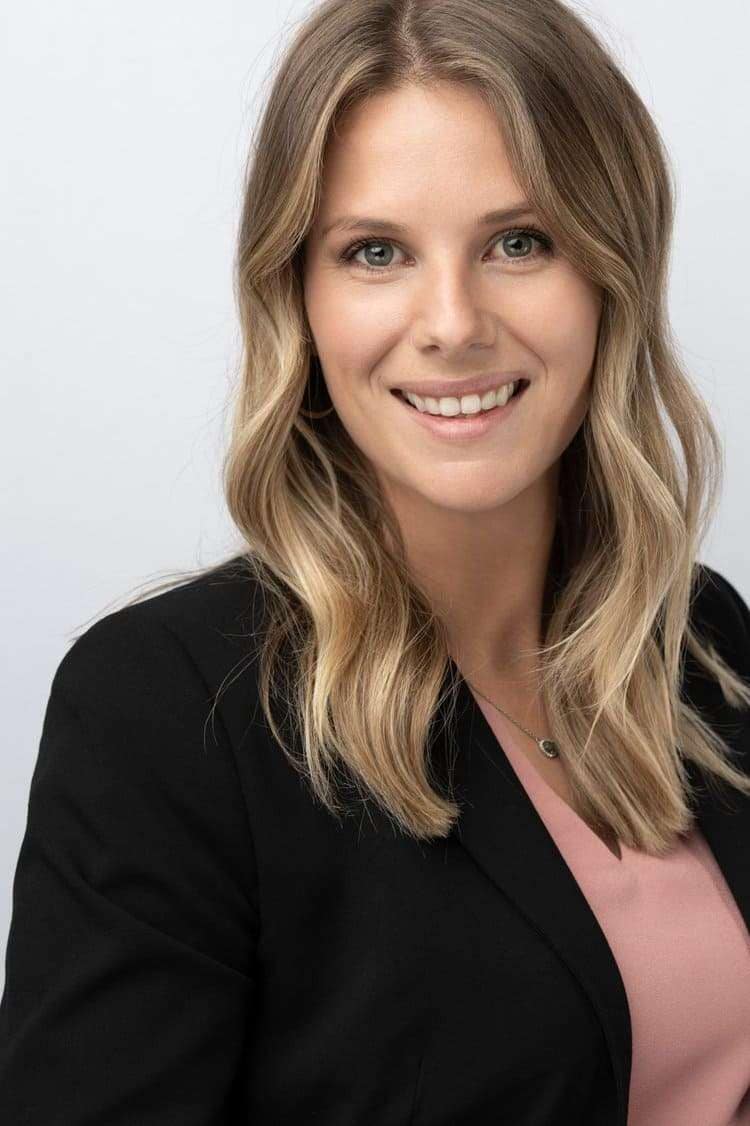 2. Sit or Stand Confidently
Many people choose to sit on a chair to create a charming headshot. Others prefer to stand straight by making a balanced posture. Make sure not to tilt unnecessarily, as it may look unprofessional. Keep your shoulders straight and turn your chest up to 45 degrees from the camera lens.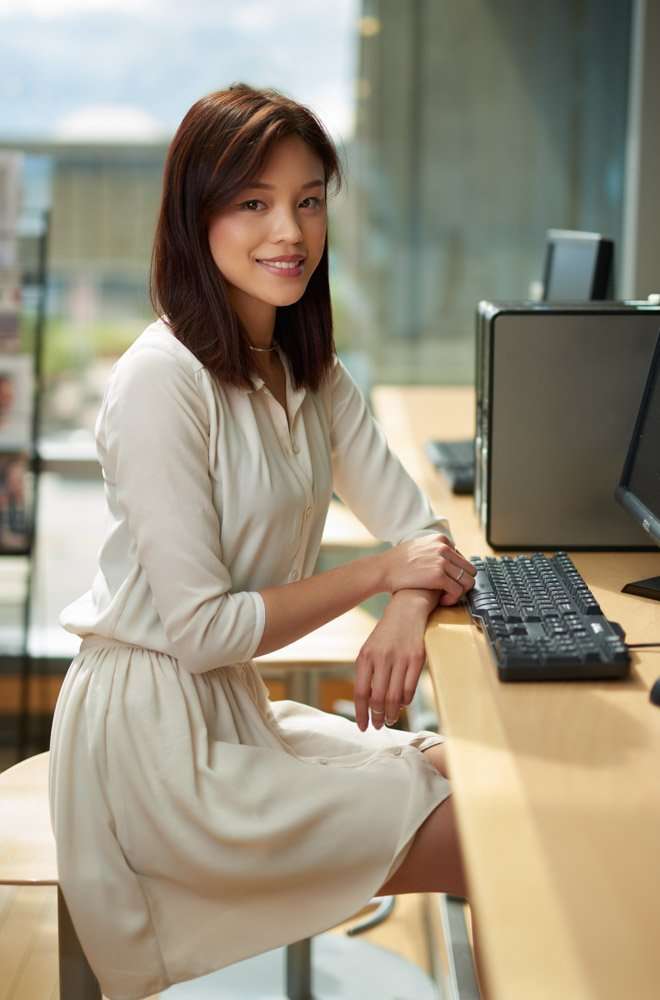 3. Make an Eye Contact
Do you want to look confident? You can uniquely display your personality through your eyes. You can opt for a bold, humorous, or contemplating gaze in a headshot. By making eye contact, you can communicate with your target audience effectively.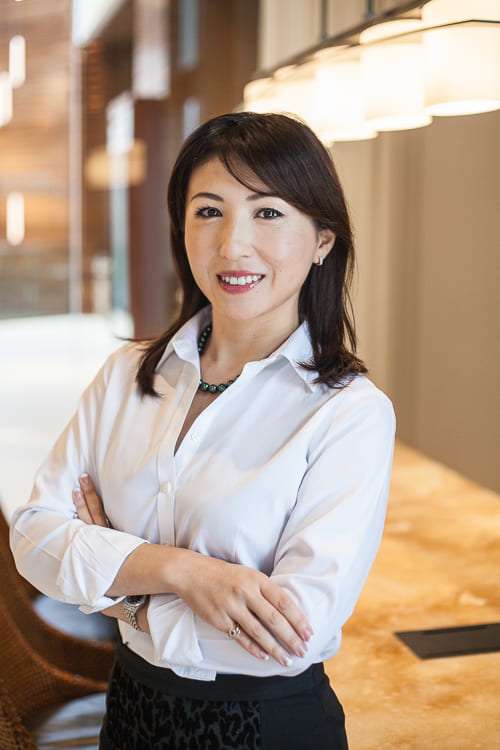 4. Give a Natural Smile
Smile is the most compelling feature of an individual. It can make you look approachable and pleasant. To make a friendly gesture in a headshot, you should put a natural smile on your face. Make a relaxed face and think about something positive or funny. Ensure not to smile forcedly, as it may look fake.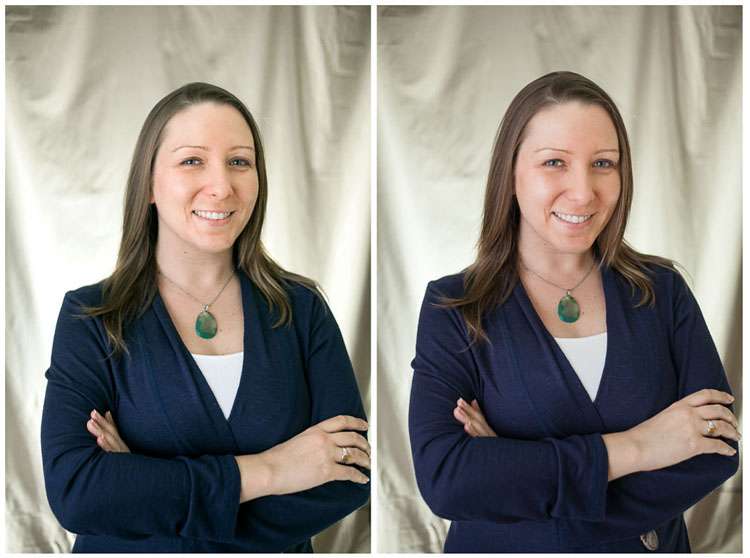 5. Exhibit a Relaxed Pose
Are you nervous in front of a camera? Remember not to panic or look anxious while posing for headshots. Take a deep breath and relax your whole body to look comfortable. By exhibiting a relaxed posture, you can look confident and professional in front of your audience.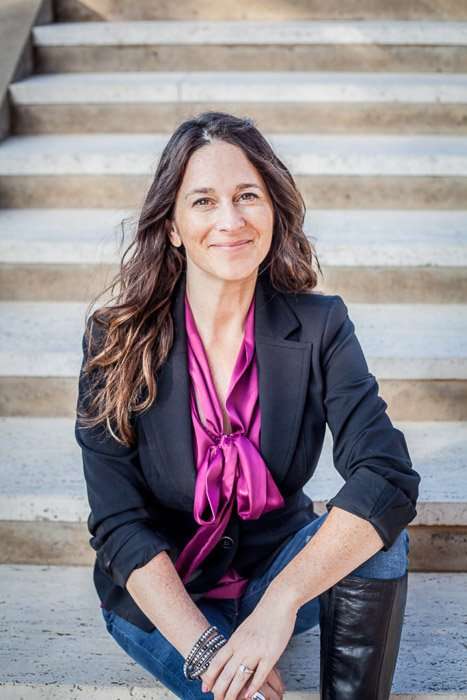 6. Add a Natural Effect
A natural professional picture pose can look engaging in many ways. You can move your shoulder or uplift your chin to add a natural effect to your headshot. The subtle yet professional movements while posing can make you look attractive. You can also shake your fingers and hands slightly from time to time to pose naturally.
7. Wear Subtle Makeup and Accessories
Makeup can increase your facial appeal in a great way. Using subtle makeup, you can enhance your facial features to look appealing. Make sure not to create a glittery or fancy look with your makeup. With subtle touches, you can effortlessly make your personality charming.
Furthermore, you can add accessories like ear studs or pendants to look organized.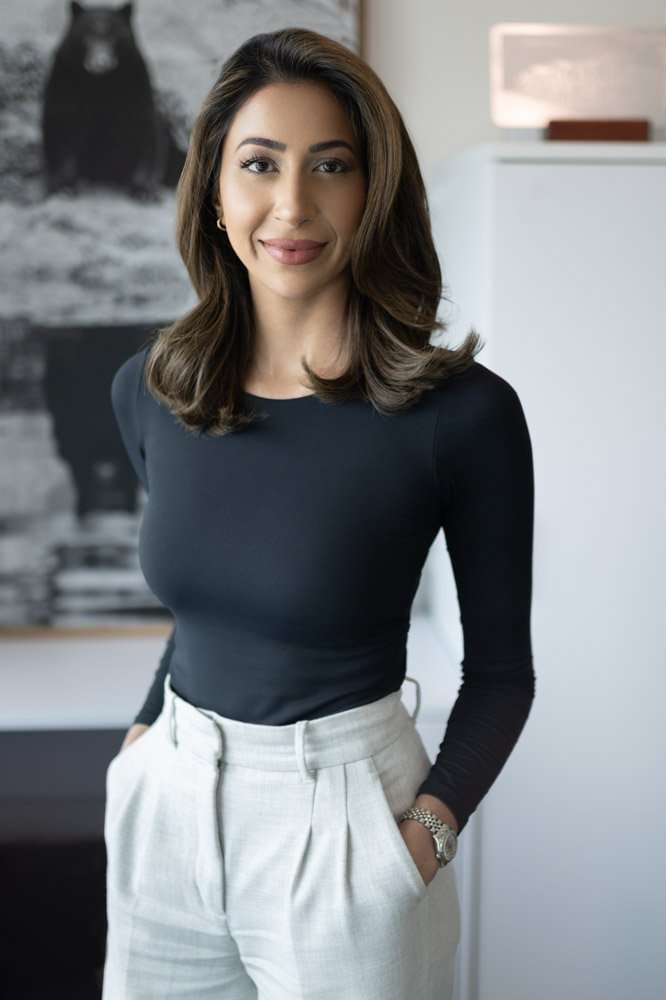 8. Prefer Neutral Clothing
Being a professional, it is suggested to adopt neutral colors in your wardrobe. You can also use solid or plain patterns to make your features highlighted. Moreover, you should always wear something comfortable to not look stiff in your headshot. Also, the clothing must be selected in accordance with the background of your headshot.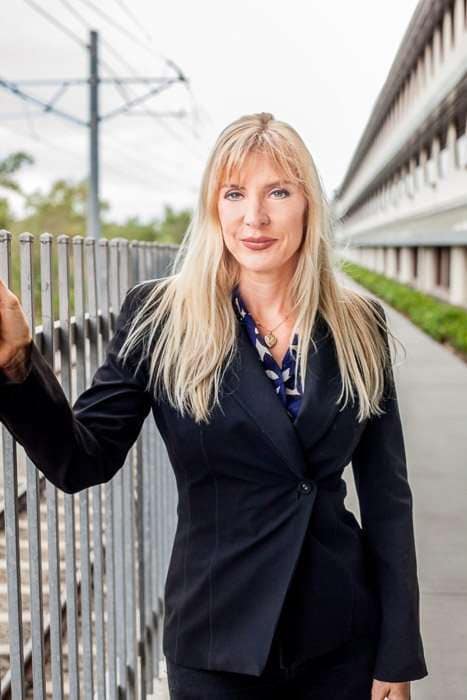 9. Practice Different Styles
There are various styles to pose for headshots. For instance, you can place your hands on your hips to look bold and fearless. Similarly, you can make your arms crossed to look approachable through a headshot. Many people also try an over-the-shoulder posture to look candid and natural. You can practice these styles in front of a mirror to achieve your best headshot pose.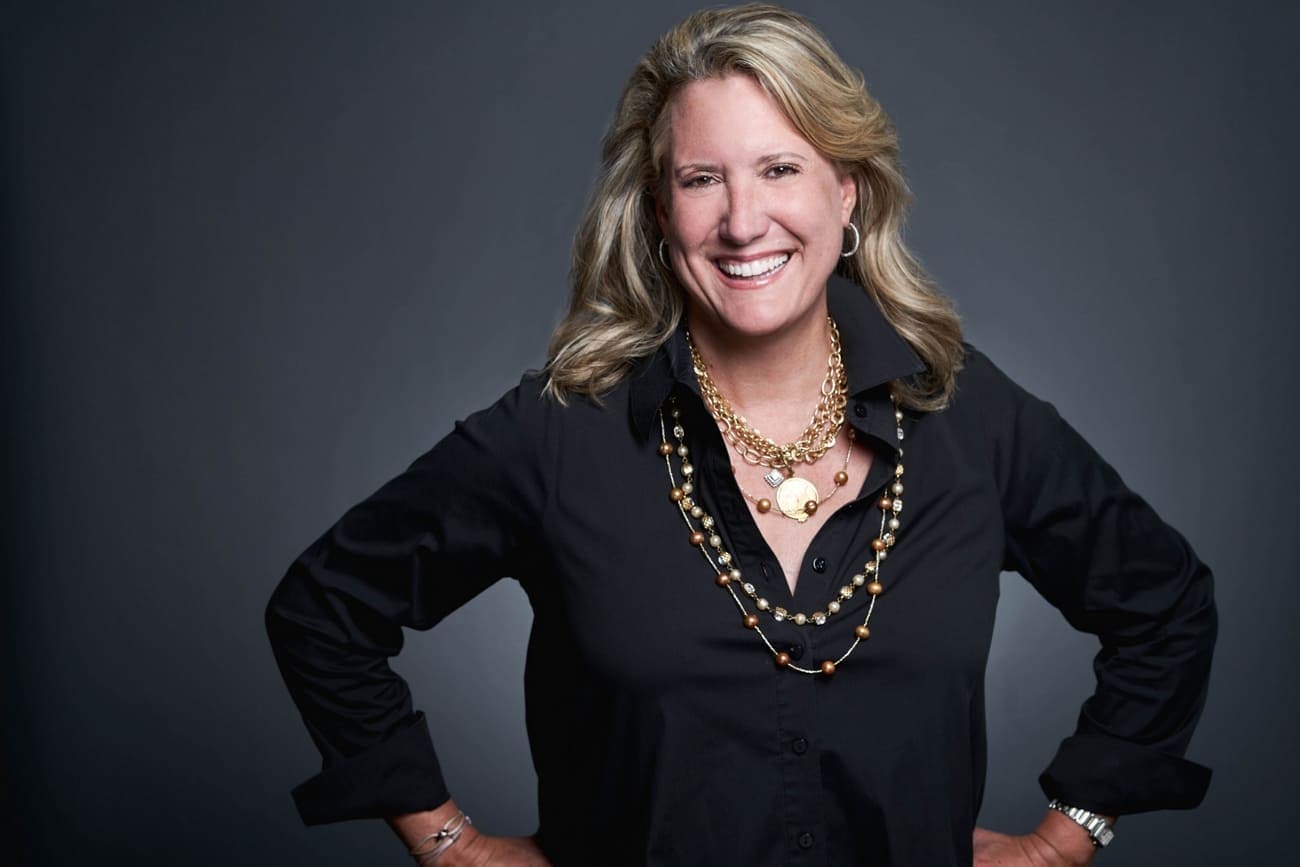 10. Use a Prop
Do you want to look aesthetic in a business photoshoot pose? Try a prop such as a book or glasses to look thoughtful. It's a cool way to reach your target audience through simple props. Using a prop in a headshot can be ideal for artists, painters, leaders, or designers.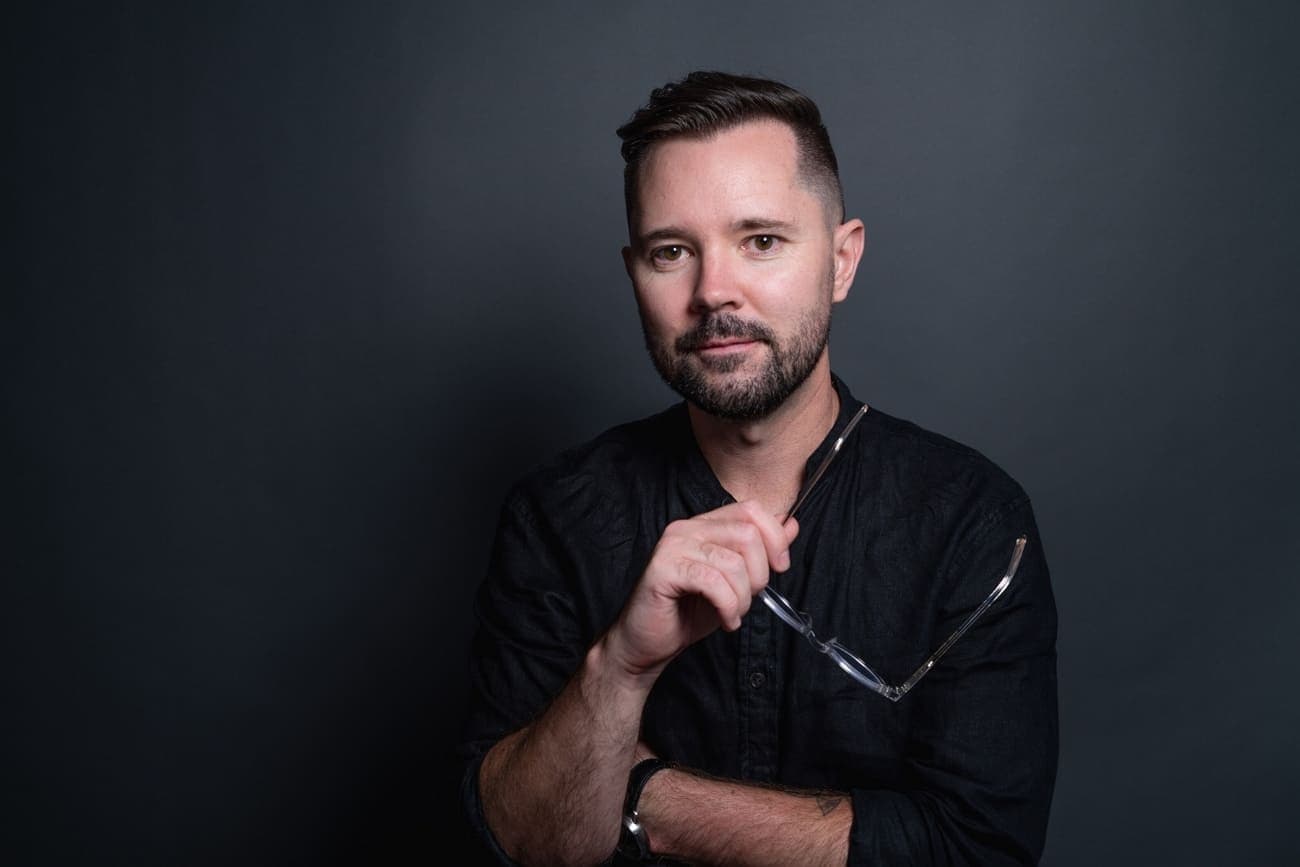 Bonus Tip: The Powerful Headshot AI Creator to Create Headshots With Different Poses
Are you struggling with striking professional body poses? No need to worry; you can use an AI-powered tool like . This AI tool automatically generates your headshot with a balanced and suitable headshot pose. Users only need to submit their photos, and within a few minutes, the tool will create a headshot. You can create up to 120 headshots with different styles to add variety.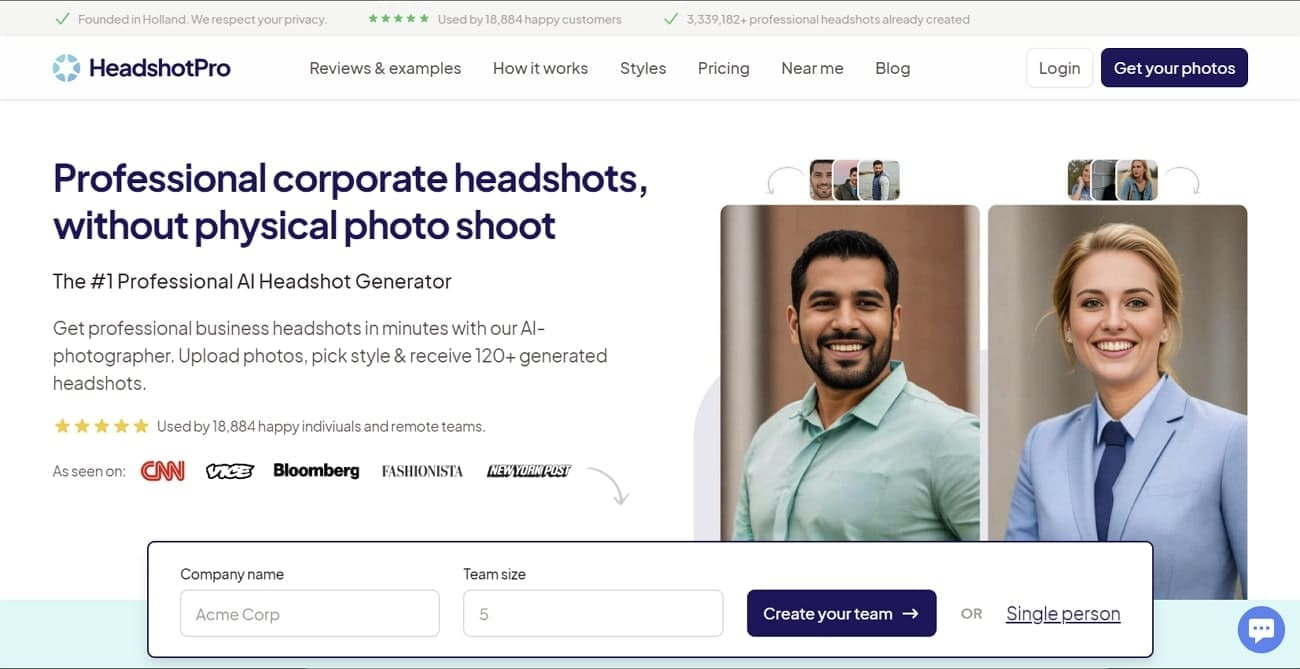 Furthermore, you can choose the perfect headshot from various options. HeadshotPro also gives you the option to select backgrounds and wardrobes. You can choose them in accordance with your industry and brand. Moreover, you can create your team in which you can add your employees. Doing so lets you upload their photos and generate their headshots in the best image quality.