With the growth of technology, photo and video editing have become a common practice for many individuals. Removing backgrounds from photos and videos is a vital aspect of this process, offering several advantages such as improved demonstration, greater privacy, and the ability to emphasize the primary subject. The impact of background removal on the overall appearance of media must be considered. This article discusses the top picks for website background removers.
Part 1: Useful Tips For Removing Background For Images
Removing backgrounds from images can be a time-consuming process, but with these tips, you can make it a lot easier and more efficient:
Start with the edges:

Begin removing the background from the subject's edges, then work your way inwards.

Zoom in:

Zoom in the image to get a more accurate cut around the subject, especially for images with fine details.

Use the right brush size:

Choose the right size for the task. A larger brush works well for large, flat areas, while a smaller brush is better for fine details.

Clean up rough edges:

After removing the background, clean up any rough edges with a soft brush or the Clone Stamp tool.
With these tips, you can easily remove the background from your images. However, you can use website background removers if you want an easier and more convenient background removal process. These websites can do the job for you in just a few clicks.
Part 2: Top 5 Image Background Removing Websites
The days of using complicated photo editing software to remove backgrounds from your images are gone for good. Now, you can rely on the power of the internet to get the job done. From seamless cutouts to intricate designs, these top 5 image background-removing websites have you covered. So sit back, grab a coffee, and prepare to discover the magic of effortless background removal. Say goodbye to the hassle of editing software and hello to a world of endless possibilities. Let's dive into the top 5 image background removal websites and discover a new world of creative potential.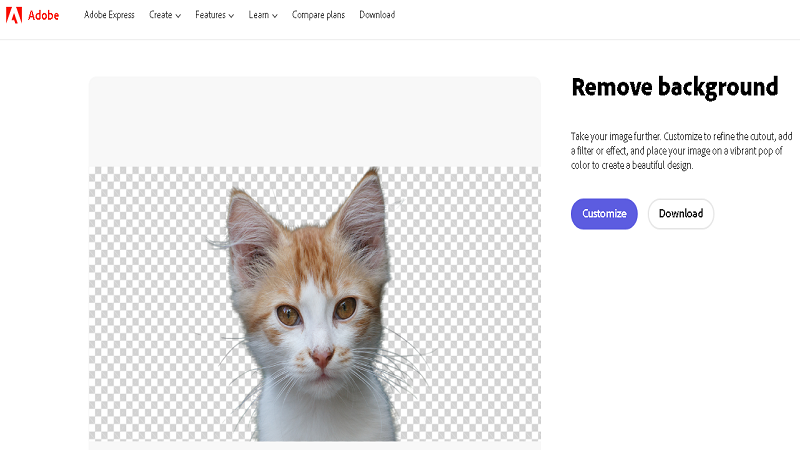 Adobe Express combines Photoshop's power with Canvas' simplicity. Whether you want to edit an Instagram photo or create a new event flyer, Adobe Express provides point-and-click online photo editing tools that compete with the best in the world.
Adobe Express is an online or mobile tool, making it convenient to use while on the go. The tool also includes professional photo editing and design tools to help you make your newly created photo look its best.
Adobe Express should be your first choice if you want an easy-to-use, all-in-one solution for removing the background from an image.
Features:
Easily create transparent backgrounds
Easy-to-use website background remover
Pc and mobile compatibility
Photo editing and design software for professionals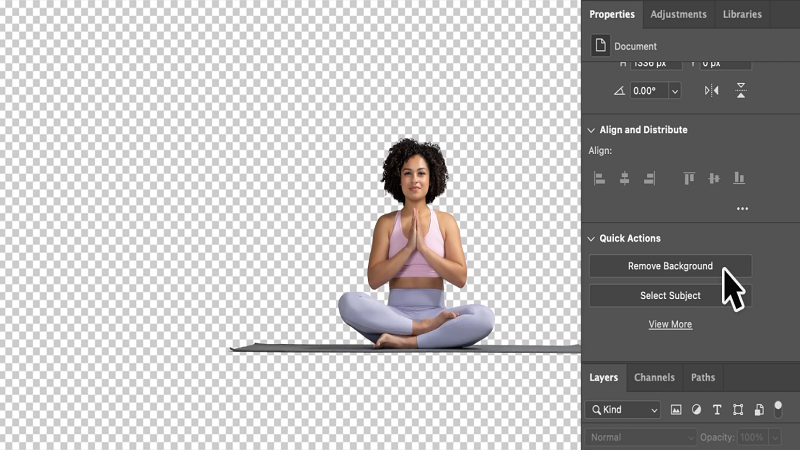 Adobe Photoshop is an excellent background remover tool for more experienced designers. You have more control over the outcomes with Photoshop and can generate some amazing content.
Make your Instagram images stand out by using Adobe Photoshop. Alternatively, remove the background from an image to create a clean product shot for a website banner. When you delete the background from a photograph in Photoshop, the possibilities are limitless.
Features:
Manual or automated background removal
Brush tool for creating custom backdrops
Advanced edge-refining tools
Expert picture editing design tools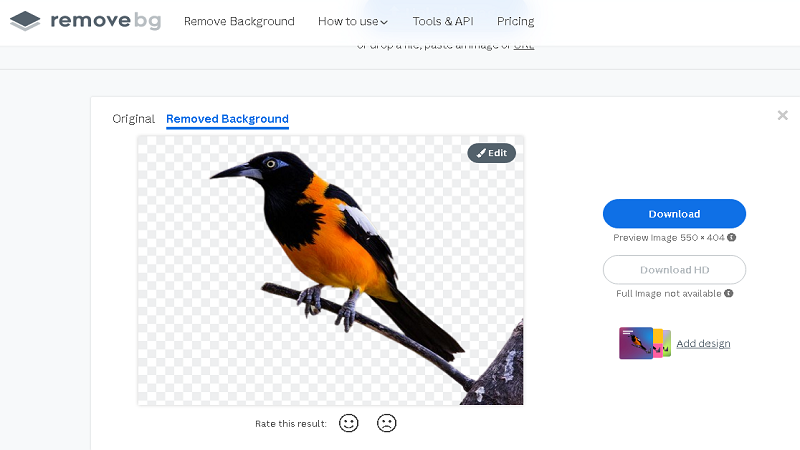 With the help of the free online program removebg, you may remove backgrounds from images. In just a few seconds, removebg removes the background from photographs using an AI editing tool.
With the help of this straightforward online background removal tool, you may create a transparent PNG, give your image a colored background, or experiment with creative images. Additionally, removebg interfaces with other well-known programs, like Figma, Photoshop, WooCommerce, and more.
Features:
Remove the background from a photo in a few seconds.
Background options in color and transparency
Integrations with widely used workflow applications
Can process 1000+ files per upload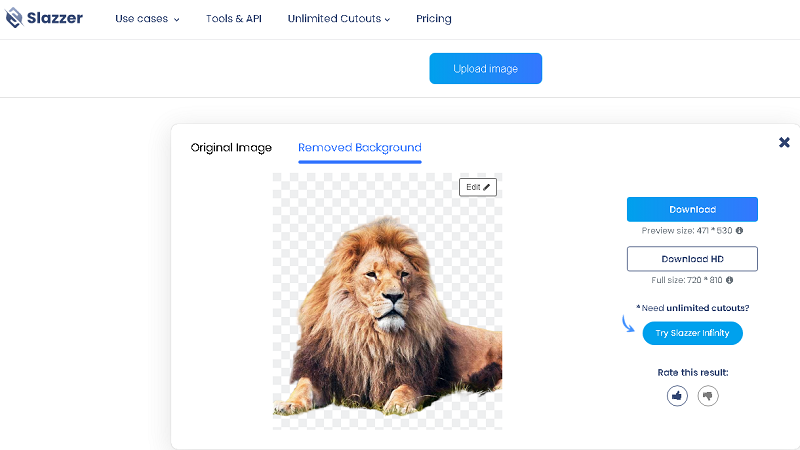 Slazzer removes the background from your photographs by utilizing AI technology. The website's online tool is the most effective at eliminating the background from a single photograph on the platform. Alternatively, use the desktop application to remove the background from thousands of photographs instantly.
Additionally, if processing millions of photos is more your thing, Slazzer connects with all popular operating systems, including Windows, Mac, and Linux.
Features:
Delete the background from a photograph.
A website background remover that can facilitate over 1,000 photos.
Has a broad connection to well-known apps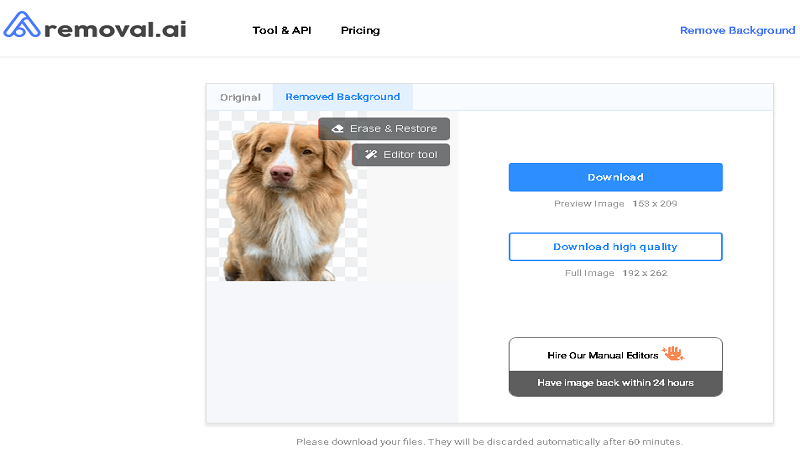 Look no further than removal.ai if you want a tool that goes above and beyond. With only one click, this program can erase the background from an image. It also supports batch processing, letting you erase the background from several images simultaneously.
You can automatically find and remove subjects from photographs with Removal.ai. Even difficult tasks like removing hair and fur borders are no match for it. Text effects preset from the marketplace and manual background erasing tools are further aspects of removal.ai.
Features:
3 seconds to remove the background from an image
1000+ photos can be processed in a single upload.
Templates for e-commerce marketplaces
File storage is fully compatible with GDPR.
Specialized customer service line
Part 3: How To Remove Background For Images: Step-By-Step Guide
Removing the background from images can be tedious, but with the help of media.io, it can be a breeze. Media.io is an online platform that offers a range of tools for editing and converting media files. One of its most popular features is the Image Background Remover, which allows users to quickly and easily remove the background from their images without sacrificing quality. With its intuitive interface and user-friendly design, media.io is more than a transparent website background remover. You can turn your images into stunning art, catchy banners, visual presentations, product catalogs, and graphics with a single click. After removing the image background and obtaining the transparent one, you can add your background or customize it to create eye-catching designs that meet your specifications.
This tool can help users speed up their workflow, especially when they have a lot of work. Here are some of its key features:
You can instantly remove the background from your photo with a single click. You can save time by creating stunning designs.
The final image has the same resolution as the original. Media.io assists you in removing background edges and details.
io employs cutting-edge AI technology to assist you in getting rid of unneeded tasks. As an Artificial Intelligent program, it always responds quickly to your needs and solves your problems.
It provides tools for resizing images for Facebook, Instagram, Pinterest, and other social media platforms. Easily convert horizontal images to square images.
io is a background removal tool that works in the browser. We guarantee that all users will be free of spam and annoying pop-up ads.
Here's a step-by-step guide to removing backgrounds using media.io:
Step 1

Insert Image.

Drag and drop your photo or click the Upload Image button.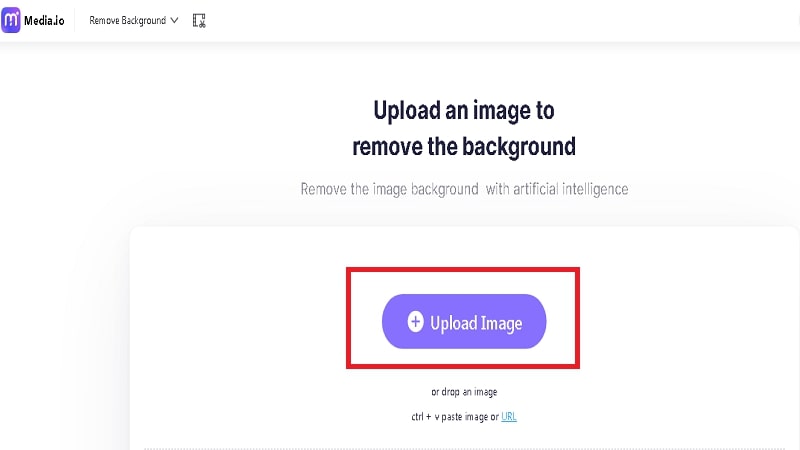 Step 2

Media.io Remove Background Automatically.

The AI technology at Media.io will automatically remove the background from your image.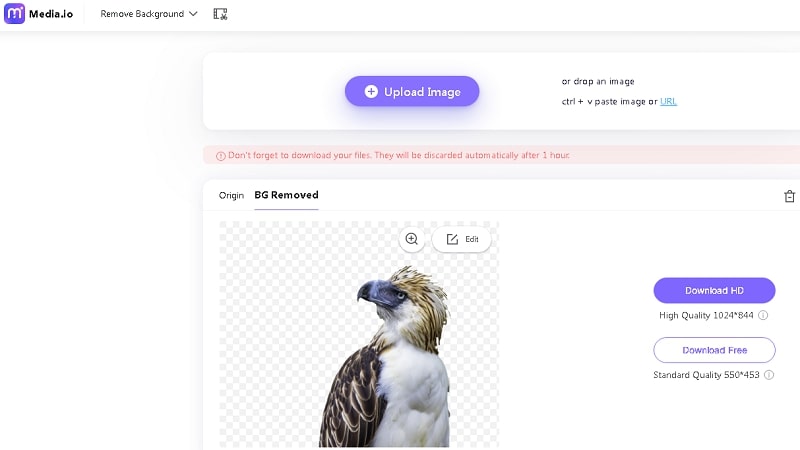 Step 3

Download the Image Result.

With a few clicks, media.io can generate a transparent background. Once satisfied with the result, click Download to save the image with the transparent background to your device.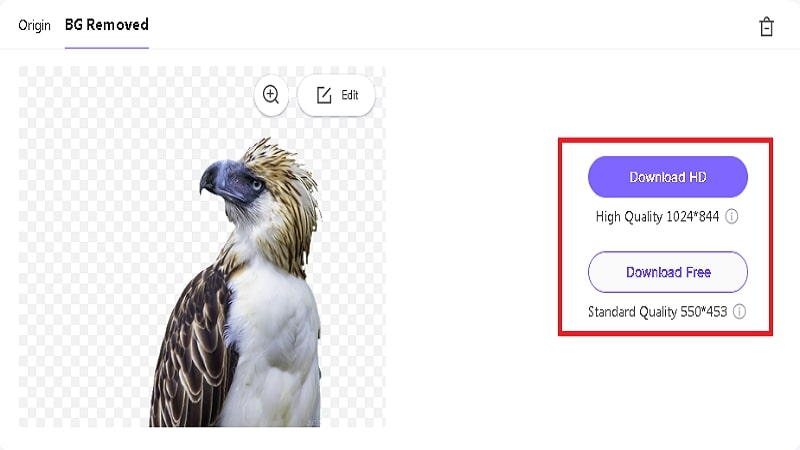 That's it! With these three simple steps, you can easily remove the background from your images using media.io. This website offers an easy-to-use interface, making it the perfect solution for removing backgrounds from images with minimal effort.