Your headshots can be a first contact point with clients in real estate. It is important to use a cutting-edge quality realtor headshot for making clients. Many of you are not aware of the higher functionality and beneficial side of headshots.
To help you in boosting engagement, we will discuss the best realtor headshots. In addition, a tool to generate impressive headshots is also discussed here.
Part 1: Why Should You Use a Realtor Headshot in Your Real Estate Profession
Modern real estate headshots help to present your professional side to clients. If you are new in the industry of real estate, it is important for you to attract diversified clients. Professional real estate headshots can help you in this matter. Several scenarios that explain why you should use headshots as real estate agents are discussed here: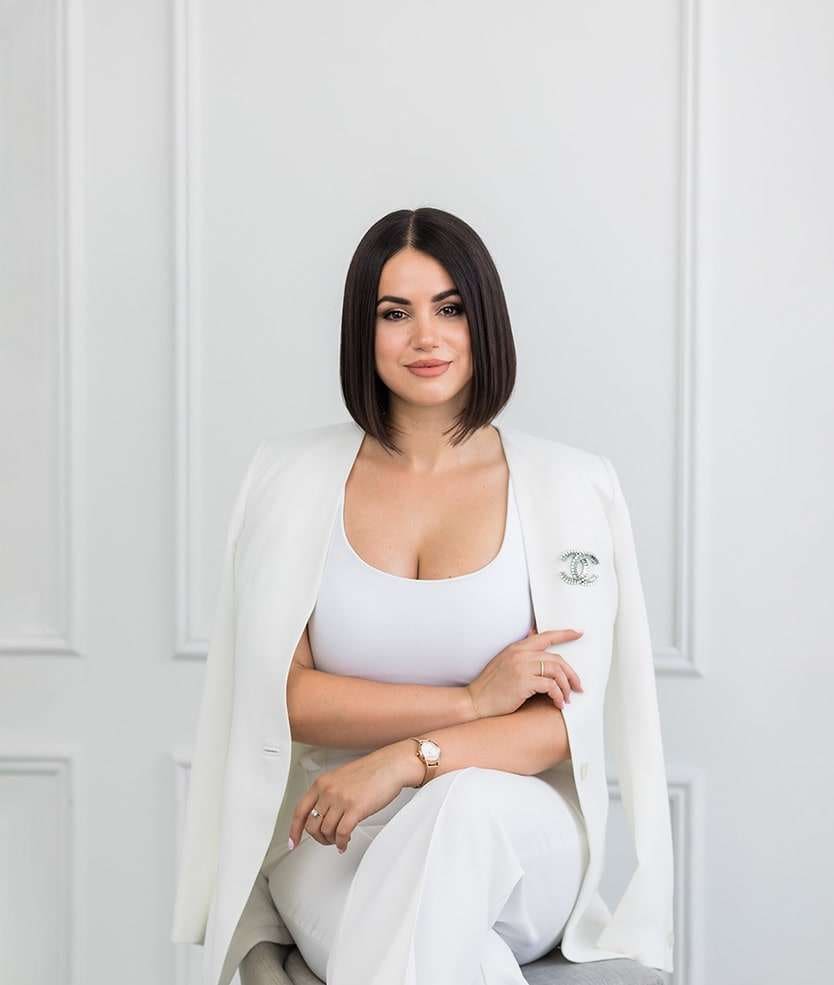 1. Set Your Profile Apart
Creative real estate headshots have the capabilities to set your profile apart. It raises the sense of professional discrimination. Moreover, this helps in showcasing professionalism which helps in attracting more customers. So, if you wish to picture yourself better than others, the realtor headshots got you covered.
2. Strong First Impression
Suppose your customers are getting the impression that you are highly credible, then it's good for your career. You can display your credibility to others to make the best first impression. This can be done with the help of realtor headshots. Clients will know they are contacting a professional agent to complete the work.
3. Engagement and Networking
One of the primary benefits of using professional real estate headshots is it boosts your engagement ratio. You get a better chance of networking with other people. Moreover, your clients can refer you to other people by using your realtor headshots. You can also showcase your headshots to business card networking platforms.
4. Consistency and Approachability
People are likely to draw to the faces and humanize businesses. By using the best realtor headshots, you can express your approachability. It also ensures a sense of consistency in several ways of professional life. You can also get recognizable presents to enhance your business identity.
Part 2: Tips for Getting the Best Realtor Headshot in 2023
Getting tips before starting something new is a reliable way to be more successful. In this section, we are going to provide some of the effective and implementable tips. These realtor headshot ideas and tips will significantly help you in your professional life. You can find these reliable tips here: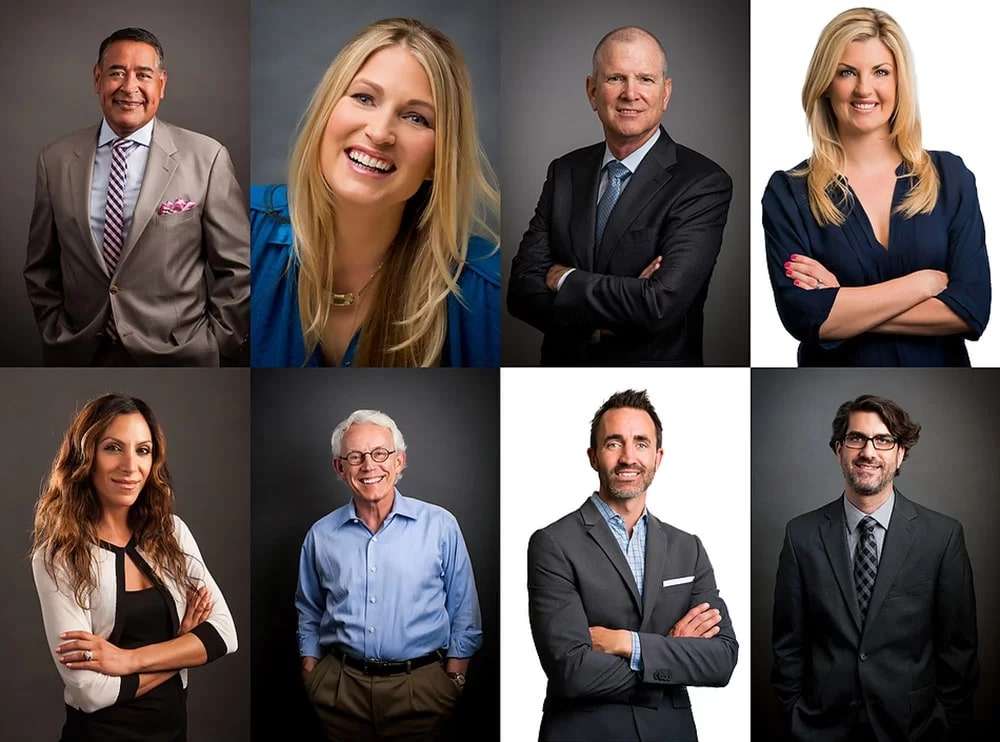 1. Pose Professionally
Before anything else, you need to focus on your pose in a headshot. Don't try to pose as a model because you are capturing headshots for professional use. Looking confident with an approachable expression is a good combination for having the best realtor headshots. Moreover, avoid slouching and looking tired in headshots because it will impact your engagement ratio.
2. Dress for Success
Your dress will show your goals and attitude toward your profession. Choose an outfit that makes you look well-mannered and confident. Your outfit should have the capabilities to attract the targeted audience. A formal dress with professionalized color combination will work perfectly for you. Also, avoid extra accessories, and don't forget to wear a sophisticated watch.
3. Work on Expressions
Your clients will be focusing on every noticeable thing. Expressions are part of these noticeable things. As said before, you have to look more approachable and friendly in your realtor headshots. Don't cast the impression of, "I am perfect in what I do, and no one I better than me." Likable influential expression, along with a formal smile, are the recommended features for you.
4. Select Right Location
As a real estate agent, you must select a well-lit and tidy location for a headshot. A candid click in the cafe will not do the work for you. If you like outdoor shoots, then landscapes are well-suited locations for you. Moreover, you can also go with a blurred background to create neutrality. As your background will symbolize your brand identity, you need to perfect it in any case.
5. Avoid Extra Editing
Retouching is an essential part of making headshots for real estate agents. However, if you are overdoing the edits, it will be problematic. The overedited headshots look unrealistic and unprofessional. To ensure professionalism, you have to make light edits in a headshot. Furthermore, you can also use digitalized tools to reframe the photo and enhance facial details.
6. Don't Make Group Headshots
Even if you are working with a bid team, you need to make headshots of single photos. Don't use pictures with friends and family to create professional real estate headshots. If you use a group picture, it will be difficult for the clients to point you out in headshots. Moreover, you can use your individual headshots on flyers and invitations without issues.
7. Never Depend on One Photo
Every real estate agent makes this mistake once in their life. You cannot depend on one headshot and uses it as your professional profile picture. When you are ready to capture the headshot, make sure you take several clicks. This will give you diversity and flexibility in choosing the right headshot.
8. Capture High-resolution Headshot
Another important thing that you have to keep in mind is you get a high-resolution realtor headshot. Never settle for low-resolution headshots, as they can compromise your networking. Also, ensure you capture the headshot with a reliable device. As for headshot editing, make sure you use a reliable tool to edit your real estate headshot.
Part 3: How Often Should You Change Your Realtor Headshot
You must be wondering how often you have to change headshots to attract more and more clients. It can be said that you have to change the headshots every time you change your real-life appearance. The understated points will guide you about this to a further extent:
Evolution in Trends: Day-by-day styling and printing about fashion is evolving. Whenever you adapt to a new look in real life, you have to update the clients in headshots.
Outdated Fashions: Businesspeople love to adapt to look after an ideal person in real life. Thus, whenever your ideal person changes their look, and you think your stylist is outdated, you must present a new headshot.
Longevity and Standards: If you are using the same headshot for a long period, it will impact your client ratio. So, to maintain business standards and longevity, we have to change your headshots.
Milestones and Rebranding: Whenever you achieve a better milestone in life, you have to present it to the customers in the form of a new headshot. Other than this, you can also change your headshots to represent your rebranding.
Overall Image Refreshment: You can also change headshots to represent the image refreshment and maintain a modern reputation. Moreover, it also helps in demonstrating your online presence to your clients and potential customers.
Part 4: How To Select the Location for Capturing the Realtor Headshot
Not every real estate person's game can work with the existing methods of capturing realtor headshots. To capture the best headshots for real estate agents, you have to keep some noticeable points in mind. Paying attention to the location is one of the key points. If you don't know how to select the best location for realtor headshots, have a look below: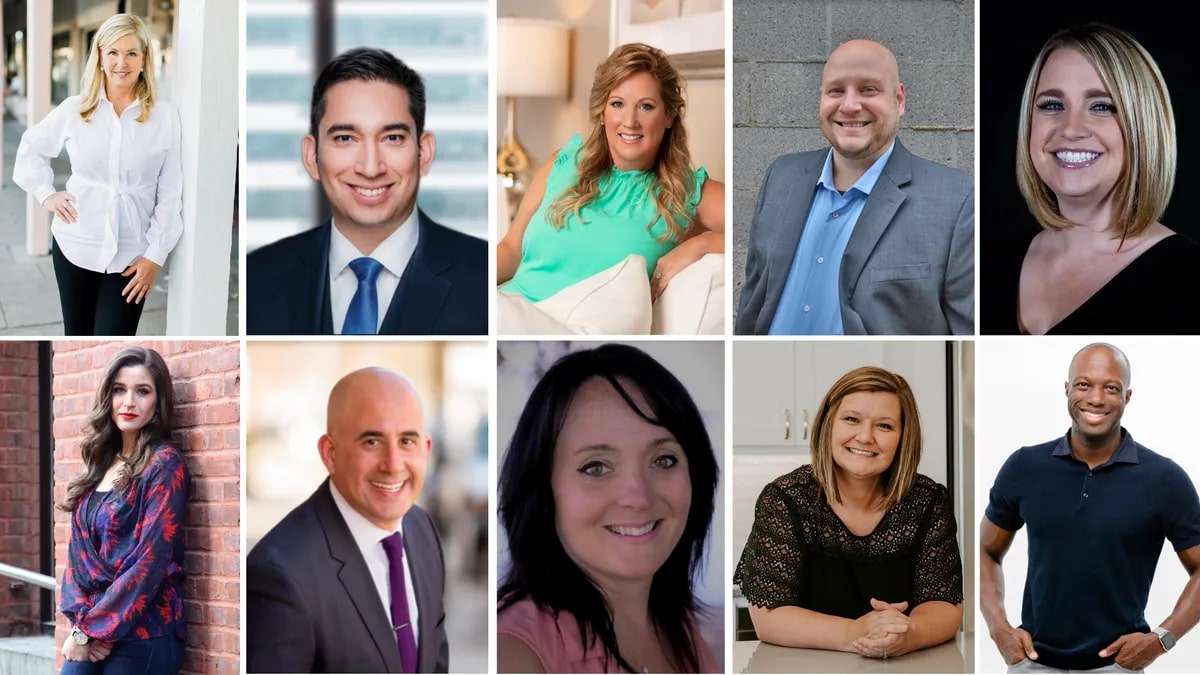 Professional Backgrounds: You need to consider a location that can convey professionalism and relevancy per your real estate industry. Opt for the setting through which you can reflect on your work environment, which involves this office or modernized real estate agency.
Recognizable Locations: You have to determine your targeted audience and, after that, your brand strategy. Keep these things in mind and then select a distinctive location that can build a reliable correction with clients.
On-Site Property: If your real estate agent is working on a large project, it's better to showcase it to the clients and customers. Make sure you capture the headshot with a background that can display your ongoing project to gain profitable comments.
Proficient Studio Setup: If you love to capture headshots in the studio, make sure you give a reliable, professional look to your studio. It will showcase your determination to work in your professional career.
Bonus Tip: The Best AI Tool for Creating the Perfect Headshot for Real Estate Agents
With the considerable number of realtor headshot makers present on the web, you can easily get distracted and confused. If you want an expert opinion and know which AI head short maker is perfect for you, this part will help you. The best way to create the best-in-class real estate headshots is HeadshotPro. It is a game-changing headshot generator through which you can make headshots or remote teams.
This incredible tool is designed to help you create desired headshots with its AI powers. You can also export the headshots in 4K quality with this. Moreover, it integrates one-click functionality, so you don't have to customize everything manually. It also has the capability to enhance facial features that can attract more clients.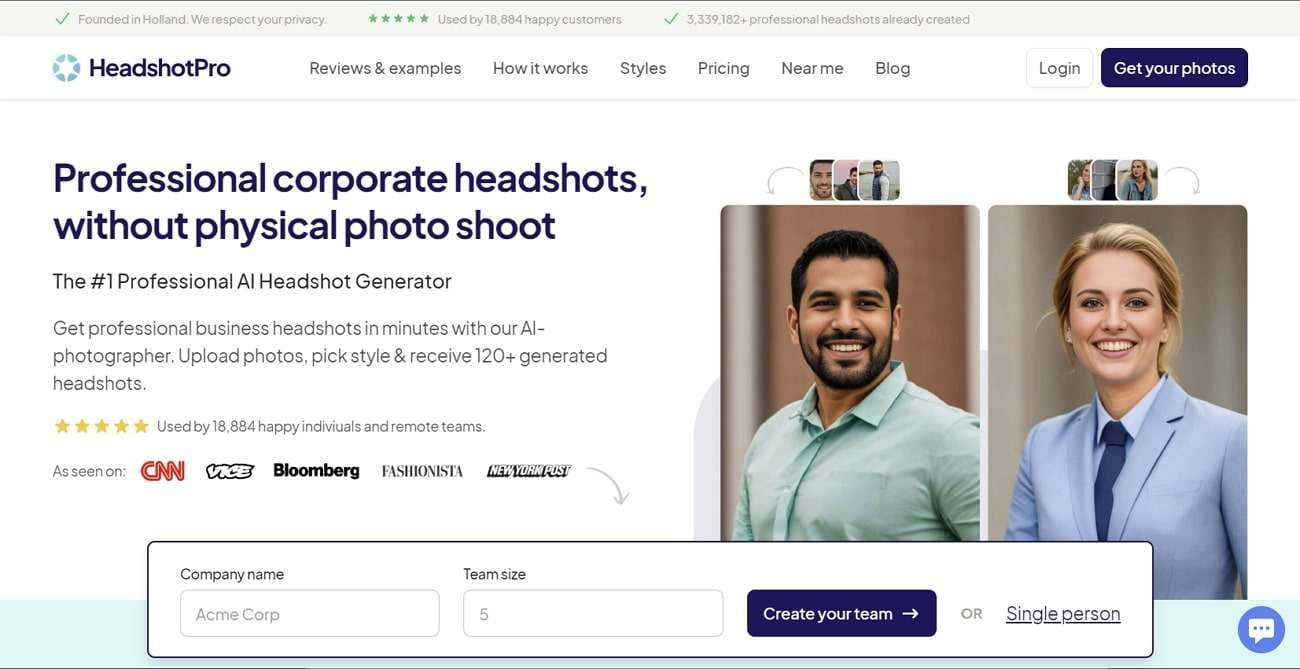 Conclusion
You have gained valuable information about real estate headshots in the following article. We have also guided you about the importance of using headshots in the real estate industry. Moreover, you have also discovered reliable tips to create best-in-class headshots.
If you have questions like how often you should change your headshots, then the above discussion can help you. In addition to this, you can also find a reliable tool for creating creative real estate headshots.