Professional headshots tend to cast a profitable first impression on the viewers and clients. It also showcases your brand identity and helps in enhancing your online presence. Professional headshots hold multiple benefits in the industry. However, it is essential to make them visually appealing to impress. One of the best ways to make headshots appealing is to wear unique yet professional headshot outfits.
Don't lose heart if you don't know what outfit with be best for you. The purpose of this discussion is to provide headshot outfit ideas. In addition to this, you also discover an exclusive tool for creating unique headshots.
Part 1: Why Good Dressing is Important for a Professional Headshot.
As headshots are not full-body captures, people usually don't pay attention to headshot clothing. However, it is one of the biggest mistakes because it can impact your headshot's attractiveness. If you still don't understand the importance of the best outfits for professional outfits, this part will help you. Look below to learn the importance of wearing professional outfits in headshots:
1. Professional Branding Image
A well-dressed person can exude professionalism in headshots and attract more clients. In addition to this, it also shows that you are using the image for your professional benefit. Your headshot clothing also displays your brand image and relevancy with the industry. With a reliable dress code in headshots, you can convey your brand message to others.
2. Purpose and Perception
Using a well-dressed headshot can attract your targeted clients in a limited time. This helps them to understand your professional side and builds trust. You can also picture yourself as a more approachable person with headshots. Thus, you can fulfill the areas of purpose and perception with the best headshot outfits.
3. Visual Impact and Attention
If you have a good sense of what I should wear for a professional headshot, you can have a dependable visual impact on clients. You can also eliminate distractions from your headshots by choosing the right color and background. Moreover, it also helps display you as an attentive person, further grabbing others' attention.
4. Uniqueness and Consistency
There are tons of people out there with the same degree and experience as yours. However, you need to differentiate yourself from those people. The best way to do this is to wear the best outfits for professional headshots. You can also portray yourself as a competitive and authentic personality. Professional headshots with the best clothing can also represent consistency over multiple platforms.
5. Professional Growth and Confidence
As said, "People judge you by the way you look on the outside." Thus, to ensure your professional growth and represent yourself as a confident person, focus on headshot clothing. A well-tailored suit also makes you look more confident. It further ensures your professional life confidence.
Part 2: Guide for What to Wear for Professional Headshots Males and Females
Do you have no idea about headshots or what to wear? No matter if you are male or female, you have to dress for success in your headshots. Thus, the below-given tips will guide you about what to wear for business headshots: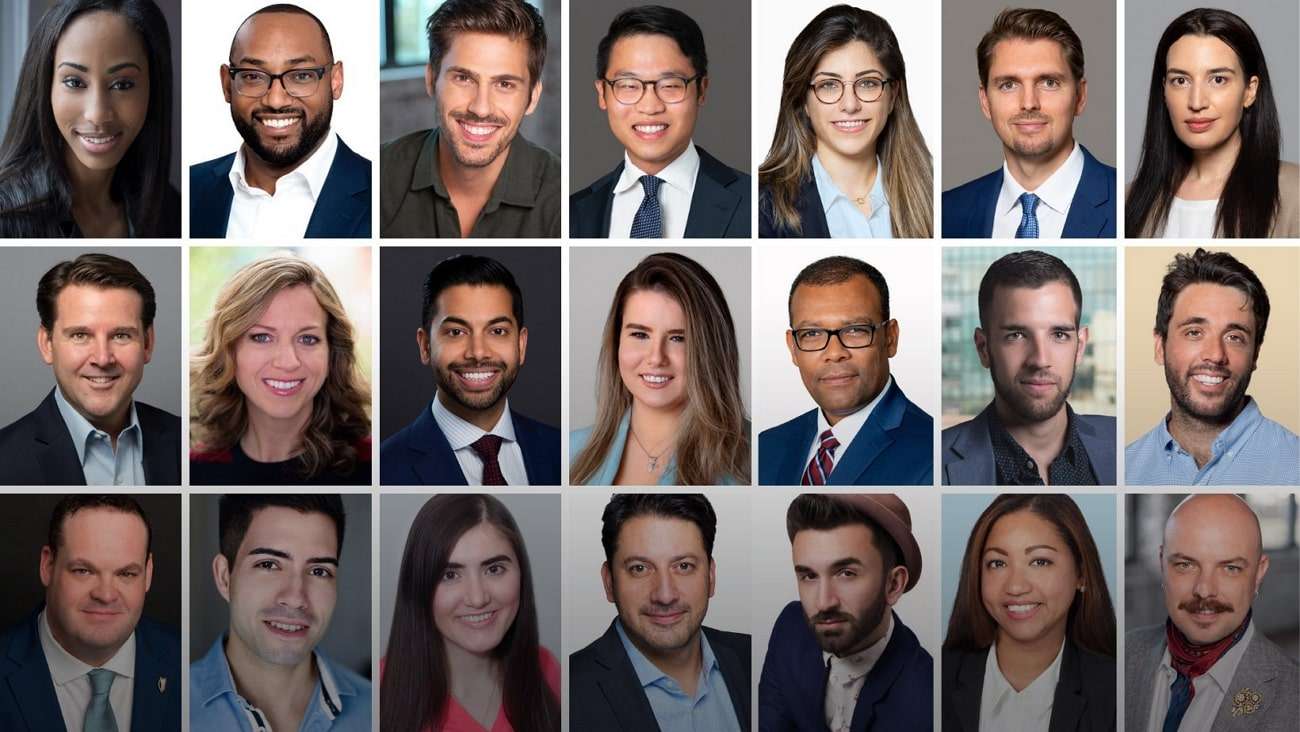 1. Make a Thorough Color Choice
Color is responsible for influencing the way through which people respond to headshots. It is beneficial for you to select colors for headshot clothing with precise analysis. Do thorough research about the profitable color related to your industry or niche.
For instance, subtle and solid colors are highly preferable for content writers. So, do thorough research if you want to know what to wear for a headshot male and female. You can also go with the colors that can complement your visuals.
2. Reflect Your Dress Code
Don't forget to reflect on the dress code that goes with your professional industry. Look after your industry standards and mind your first impression to the audience. Freelancers can show their professionalism with high-quality headshots, even in personal style. Yet, if you belong to the business or real estate, you must be well-suited in headshots.
3. Clothing Representations
Male and female executive outfits for headshots should be well-representable. You have to iron the clothes and eliminate all the wrinkles. Dry cleaning is the best option for having the best headshot outfits. You can also bring your clothes for headshots in a suit jacket or hanger in the studio. This will help you in avoiding mistakes and mishaps.
4. Fit of Headshot Outfit
No matter what you wear as headshot clothing, it should perfectly fit you. Avoid baggy and loose clothes because they represent unprofessionalism. If you think your shirt is quite loose, you can adjust it and capture a headshot in a sitting position.
Moreover, you can consult your stylist to know what to wear for a professional headshot. Other than this, don't forget to try your outfit a few days before the session. By this, you can tailor your outfit in case of a mistake presentation.
5. Upper Wear for Headshots
Now this is a very important factor in the headshot outfit ideas. You need to know what upper wear perfect fit for a headshot of your industry is. For example, if you are a female HR in a company, you can wear a crop coat with a collared shirt. This is known to be the perfect choice female executive outfit for a headshot.
If you want to know what to wear for a headshot male as an executive, the answer is a coat with a tie. Try to avoid distracting accessories in professional headshots.
6. Remove Lint and Dirt
You need to look as clean as you can in professional headshots. Thus, remove lint, pet fur, or any dirt from headshot clothing. This is very important for the people wearing dark clothing in headshot captures. Moreover, pay attention to the tie and analyze whether it's professionally knotted.
7. Wear Collar Stays and Constructive Shoulder
The collar stays, and constructive shoulders can be uncomfortable for a few users. Yet, you will be wearing these items only for a limited. Thus, to ensure the professional and crisp look of your headshot clothing, you can wear these assistive undies. They will play an essential role in giving a fitted and static look to the clothes.
8. Figure Your Style
Some people don't look professional no matter how expensive a suit they are wearing. This is because you are not focusing on the clothing style that fits your features. So, knowing what to wear for a business headshot that doesn't compromise your style is essential.
Moreover, not only one outfit style can help you present your professionalism. Expand your research machoism and find the professional side of the style that goes with your look.
Bonus Tip: Simplify the Process of Creating Headshots With This AI Headshot Creator
HeadshotPro integrates the most navigable interface along with a tidy structure. You will not lose track of your productivity while working with this. Furthermore, its AI processing speed is relatively fast, so you can accomplish your task without waiting hours. This AI headshot maker lets you make intuitively professional headshots.
There are diversified headshot styles in this tool. You can select the style that fits perfectly with your industry. Besides, it also helps you customize the background location of headshots. One of the most convenient things is exporting the headshot in eye-catching 4K quality. In short, you can create professional-oriented headshots without making manual adjustments.
Pricing of HeadshotPro
For those interested in buying this exceptional headshot maker, look into its pricing below:
| | |
| --- | --- |
| Package | Pricing |
| Small Shoot | $29/shoot |
| Normal Shoot | $39/shoot |
| Premium Shoot | $59/shoot |
Conclusion
In the following article, we have guided you about what to wear for professional headshots. You can also learn the importance of paying attention to your dress in professional headshots. The above-discussed tips will also tell you about optimized male and female executive outfits for headshots. For creating headshots with AI powers, you can use HeadshotPro.