A picture consists of innumerable pixels with three primary hues namely, red, green, and blue. Thus, it becomes necessary to resize the photo to make it suitable for specific applications. While trying to resize images, people often end up compressing the same and this leads to quality loss. This is why it is advisable to use the best resize photo Android solution as this can decrease the number of pixels of a photo without affecting the quality of the image. Today we are going to discuss some such applications and an extremely versatile online image resizer. You can try them out to resize your android images and save data while sharing it over online portals.
Part 1. How to Resize Image on Android and Keep Aspect Ratio
Media.io can help you undertake various editing work on image, video, and audio files without downloading any bulky software in your device. This web-based online software supports batch processing and can help you proceed with Android resizing smoothly. You can resize JPG, PNG, BMP, and GIF images without succumbing to any quality degradations.
You might be interested in: How to auto enhance image online in 1 touch >>
Part 2. 6 Apps to Resize Photos Android Without Losing Quality
It is a very fantastic app that helps in convert the image size according to the choice of user. You can also specify some particular values such as centimeters, inches, pixels, and millimeters for a more professional conversion. The Image Size is a highly functional app that helps to resize drawable Android smoothly. You can easily save the image, print the copy, or share the files post-processing.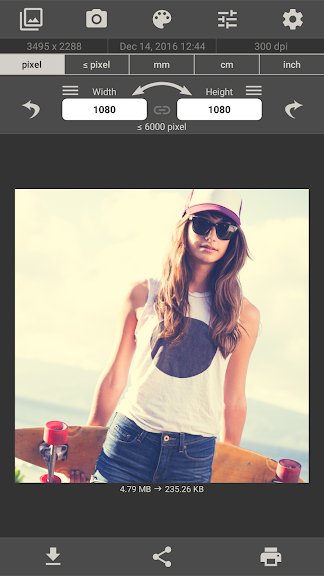 Photo compress 2.0 helps compress the picture in low, medium, and high ratios without affecting the quality of the image. You can even compare the original photo with the compressed one to ensure its quality post-compressing.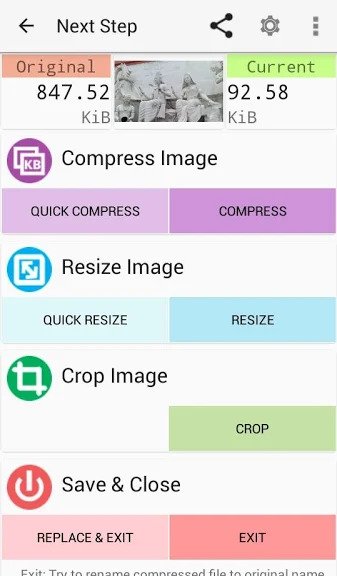 The Photo and Picture Resizer is a straightforward app that helps in converting the size of an image quickly. You can also share the final image on social media sites such as Facebook, Instagram, and others. It uses modern resizing tools which help to maintain the aspect ratio of the image while preserving the image quality.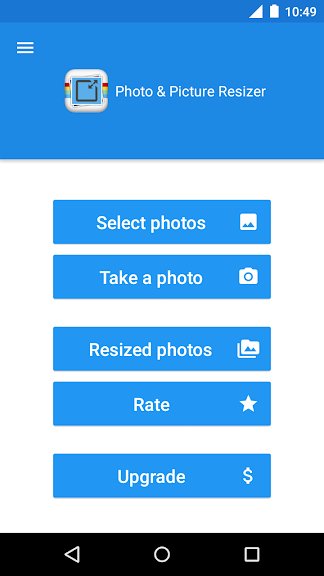 The Resize me app helps in resizing images with a single click. You can also set the resized picture as your android phone wallpaper. The app provides the facility of cropping and rotating the image apart from adding a watermark at any end of the image.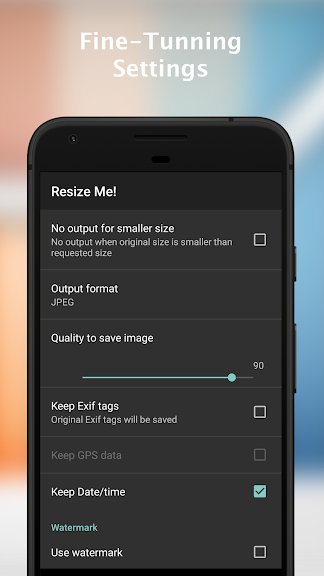 The Pixlr Express app offers more than 600 special editing features to its users apart from resizing android images. The app helps in brightening the image, adding some contrast features and removing red-eye.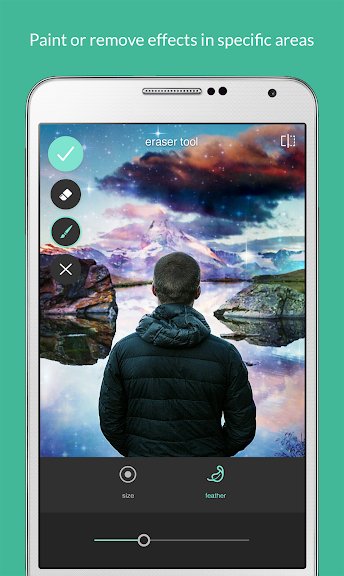 Reduce Photo Size helps in resizing, compressing, and cropping the image in an adequate portion. However, the final results cannot be saved in the phone gallery and need to be shared over social media sites.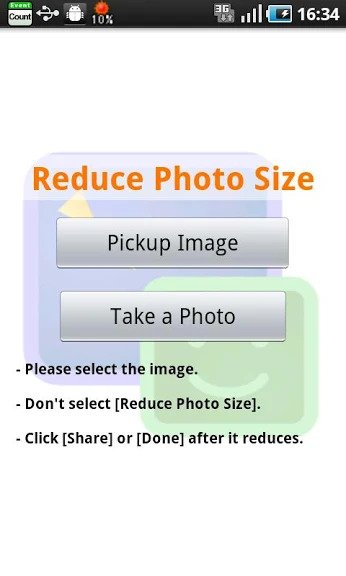 Part 3. Tips to Resize Bitmap Android to Specific Size
Android phones contain a bitmap class that helps in storing the image. It becomes vital to keep the perfect aspect ratio while you resize bitmap on android. On successful resizing of the bitmap image, both quality and aspect ratio is retained like the original file. Let us now take a look at the steps you need to remember while resizing bitmap images in android:
Firstly, you need to select the in-sample size for the resizing of a bitmap.
Then you need to load the image by using the option of BitmapFactory.decodeFile(file, options).
Now, you can easily resize the bitmap class under the perfect dimensions using Bitmap.createScaledBitmap().
You can also scale your Bitmap by calling the option Bitmap.createBitmap. You will notice that the quality and aspect ratio of the Bitmap will remain perfect after resizing. Thus, it is the best solution to resize Bitmap with the entirely same aspect ratio.
The applications and online utility mentioned above can help you successfully resize android images without making any sacrifice in terms of its quality. On completion of processing, they allow users to download the files directly to your system and even share it easily with others. They are exceptionally useful while resizing images into preset dimensions such as stamp size, passport size and many more.