People desire to remove background music from songs for different reasons. Some background music of songs has a lousy audio quality which makes the song undesirable. Also, some people prefer to strip away the music and use the vocals to fit into other films or videos.
Whatever your reason is for wanting just the acapella of a song, this article will guide you on how to separate lyrics from music in Audacity. By the time you learn how to make acapella in the Audacity editor app, you will discover how easy it is.
Part 1: Quickest online solution to remove background music in 1 click
You are most likely here to learn how to easily remove background music from Audacity, but do you know that there is a quicker solution to remove background music without downloading any app? If you don't have the time or storage space to download and install an app like Audacity, you must see this method. Again, Audacity is specifically designed for Windows and Mac systems, which can be limited. However, with the online vocal remover, you can remove background music on your device in a few minutes.
The simple solution for quick online vocal removal is Media.io Online Vocal Remover. True, there are many online solutions for removing vocals or background music from songs, but Media.io ranks top amongst the rest.
Media.io Online Vocal Remover is a dual feature tool that can extract both instrumentals and vocals from any song in formats such as OGG, MP3, WAV, and M4A. In just one click, Media.io Vocal Remover will process your audio file and give you the Karaoke and acapella versions. In this case, where you want just the acapella version, you can download it with ease.
Media.io Vocal Remover is embedded with unique features such as the following:
It processes audio and video files with high speed, which is ideal if you want quick results.
The quality of converted or compressed files is not compromised from the original state on Media.io Vocal Remover. Hence, the poor quality of your files should not be an issue for you.
It uses AI-based technology for automatic file processing and removal of background music from songs.
You can rely on this tool to create your acapella version of songs to fit into another video you wish to edit.
It combines other features such as music video maker, audio to video conversion, video to audio conversion, audio trimming, and combination.
It does not contain interrupting ads, unlike other free online tools. That is a selling point for this tool.
Before we show you how to remove instruments from a song.
Step 1: Upload your audio track file by clicking theChoose Files button on the home page of Media.io Vocal Remover. Another option is to copy-paste the video link you want to convert and paste it in the field provided.
Step 2: Allow the AI technology to remove the background music and leave the vocals of your uploaded song.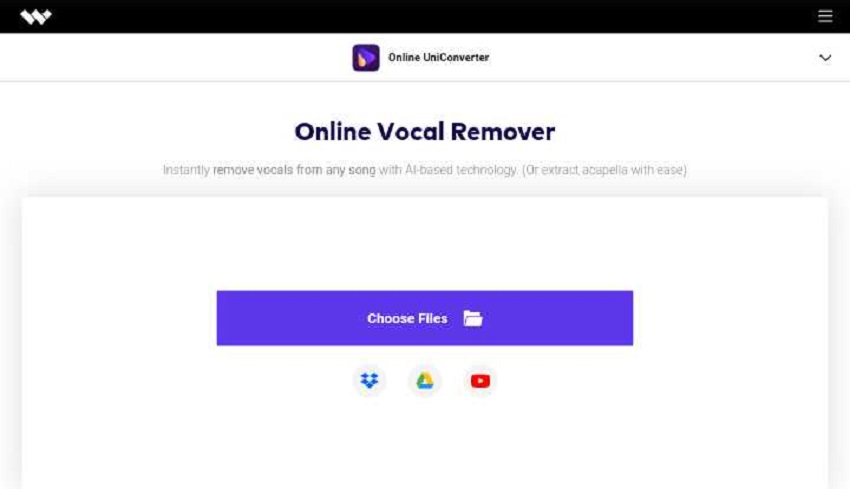 Step 3: Your song will be divided into the instrumentals and vocals; choose to download the acapella version, i.e., the lyrics.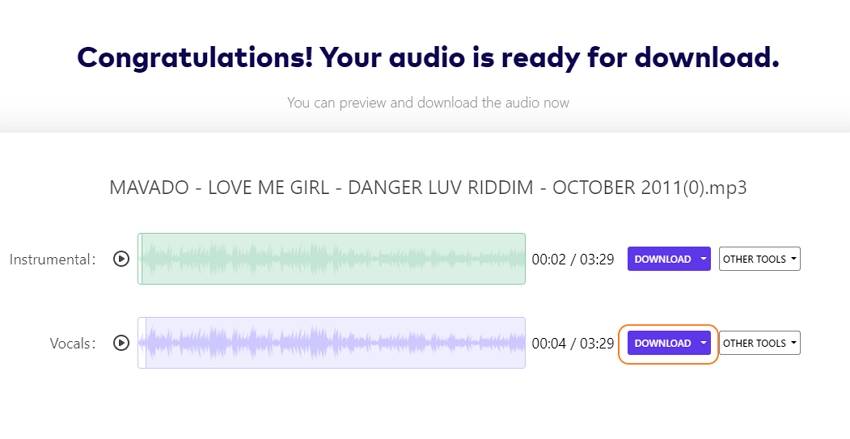 Simple as that!
(Plus, if you have the need of creating music in the way you like, try the feature AI Music of Media.io!)
Part 2: How to remove background music in Audacity?
Now, let's talk about the Audacity app itself. Audacity is a vocal remover app and audio editor that is popular for its ability to strip vocals from songs and leave the karaoke version for your use. It is also effective and professional in removing the background music or noise from songs so you can enjoy your acapella song version without the background noise.
Download and install Audacity on your Mac or Windows computer system and follow these below steps toremoveinstrumentals from songs in Audacity:
Step 1: Select the File drop-down menu.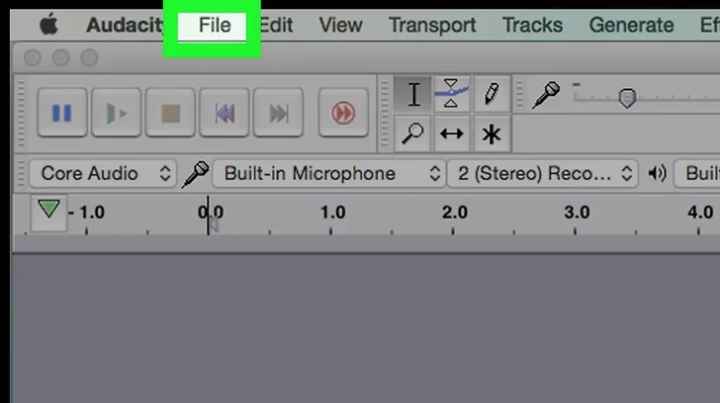 Step 2:Select Open.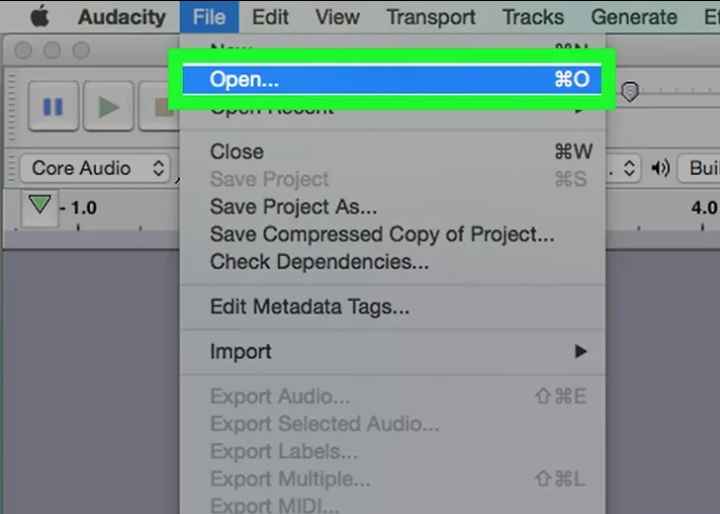 Step 3:From the menu that drops down, choose the audio file you want to work on, then click on it.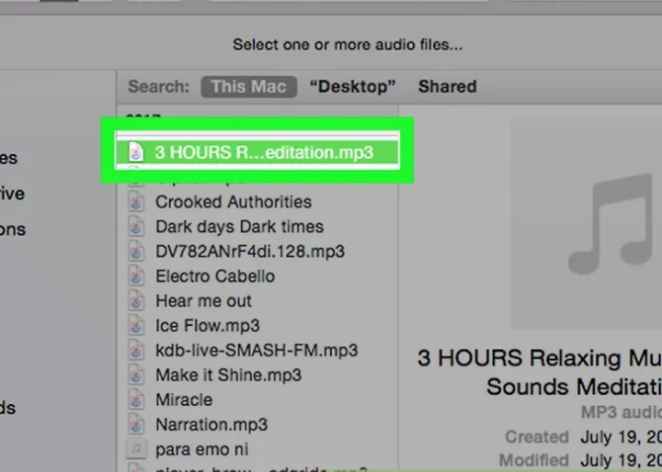 Step 4: Open the file. You will find this button at the bottom-right of the page.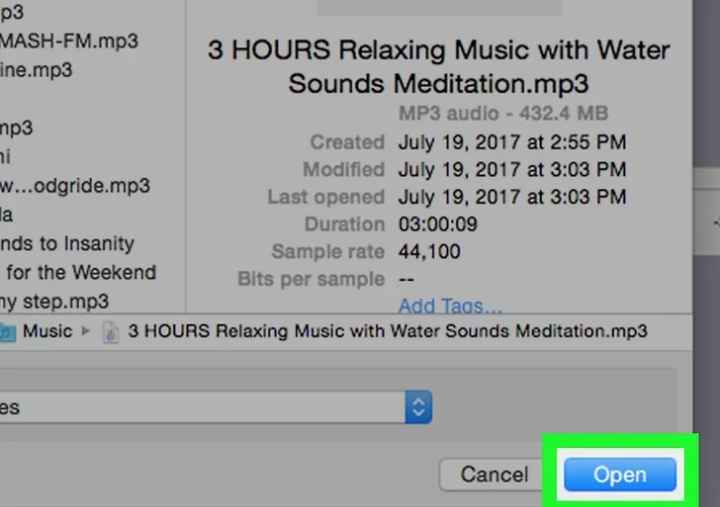 Step 5: Choose the section with the background music you want to remove, highlight it by dragging your mouse over it.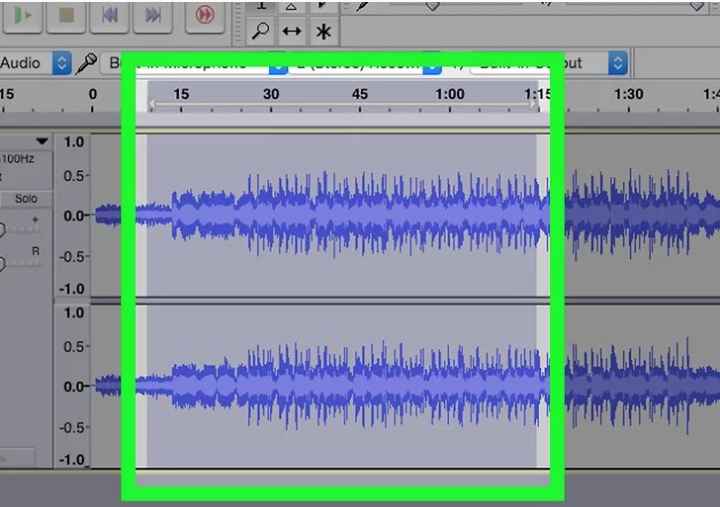 Step 6: Click the Effect button located at the top of the screen or window for Mac or Windows system users, respectively. Choose the option Noise Reduction from the drop-down menu.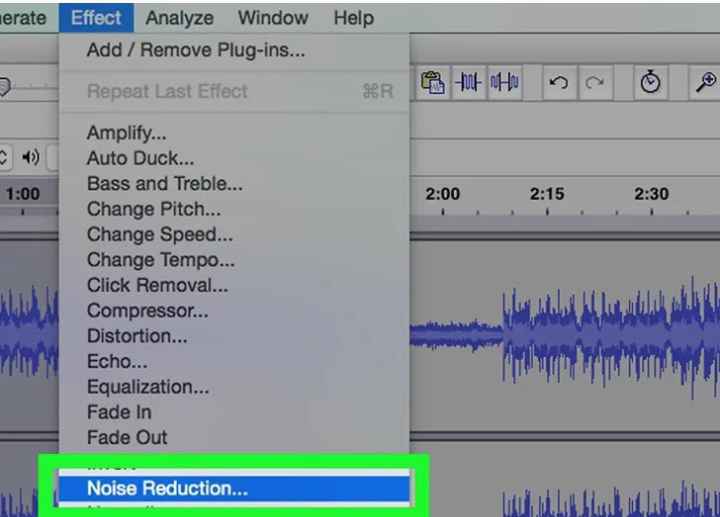 Step 7: Decide which part of the song is background noise and what isn't on Audacity by clicking Get Noise Profile.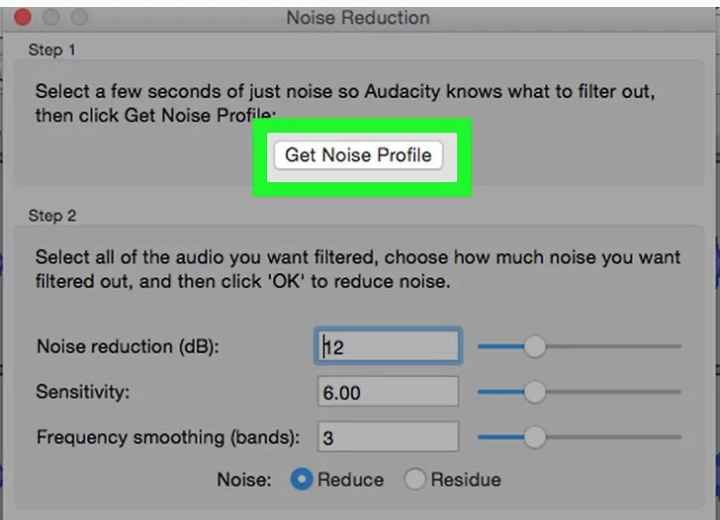 Step 8: Choose the section you wish to erase. You can also choose the whole file by clicking Command + A on Mac or Ctrl + A on the Windows system.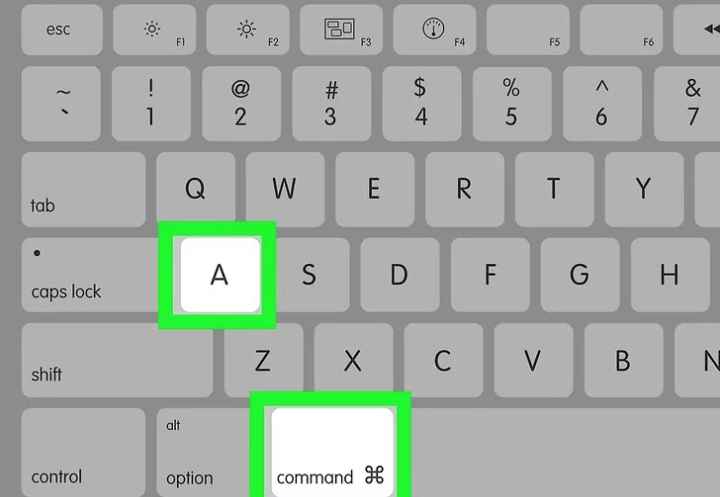 Step 9: Click Repeat Noise Reduction under the Effect menu to apply the editing you just did to the song track.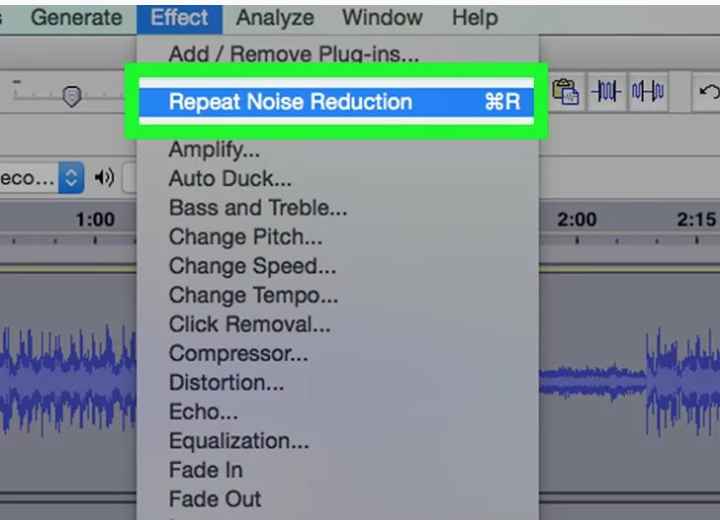 Step 10: If you can still hear a trace of background music you don't like, repeat the process till the song is completely stripped of background noise as you want. Slide the Noise Reduction slider to the right, if you don't want some of the backgrounds in the song.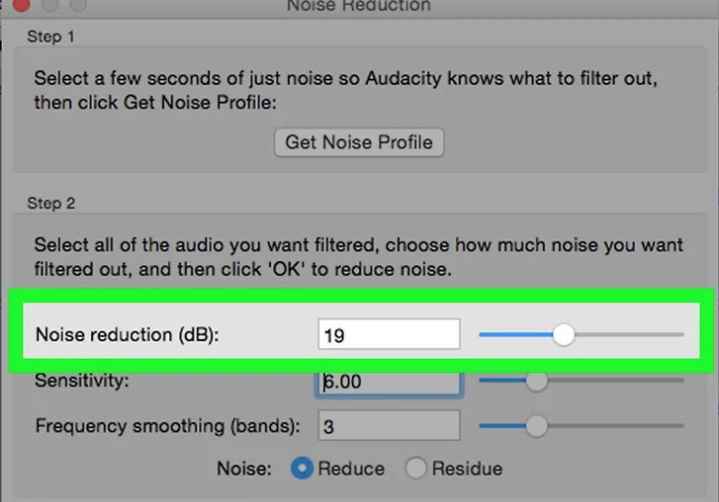 Part 3: Quick comparison of both easy ways to keep vocals/acapella only
So far, you may have noticed some differences and similarities between both easy ways of removing instrumentals from songs and keeping the vocals or acapella only. It will be discussed in the comparison table below:
Name
Media.io Online Vocal Remover
Audacity Vocal Remover
Compatibility
Works on any internet browser on all devices, Windows/Mac/Linux/Android/iPhone
Windows PC, Mac OS, and Linux
Free or not
Yes
Yes
Speed
Faster
Fast
Learning Curve

1. Convert more audio and video file formats.

2. Batch processing will be an amazing additional feature to have on the tool.

1. The interface could need to be made more attractive, and approachable especially to beginners who may be scared off by the complicated-looking UI.

2. There is also an improvement for support of multiple tracks editing at the same time.

Audio Quality
Higher
Sometimes the original quality is not guaranteed…
Always Working?
Yes
No, as sometimes it experiences glitches.
Efficiency
AI-driven, it's Highly efficient and professional.
Highly efficient.
Conclusion
Now that you know how to remove instruments from a song in Audacity, you can see it is not rocket science. Simply follow our guidelines in this article. You will find that you can enjoy acapella versions of your favorite songs once you can remove background music from audio in Audacity software. Don't forget that when it comes to simplicity and quick results, trust the Media.io Online Vocal Remover to be your best editor for the job.