Removing vocals from the songs is what every soothing sound lover wants. Even in TikTok, videos are mainly made on the music, and vocals are removed. Use a song vocal remover if you also want to remove vocals from the songs. With a vocal remover tool, you can get rid of vocals to enjoy the music only.
However, this article is for you if you don't know which tools can help you with this. Here, we will discuss multiple apps to remove vocals from a song. Moreover, both online and offline vocal removers will be addressed. So, stay tuned to find out more about them.
Part 1: Main Reasons to Use a Song Vocal Remover
You are aware that a vocal remover is software that removes vocals from songs and can be used for many purposes. You can find the reasons to use a vocal remover tool below:
For Creating Karaoke:

If you are a karaoke lover, you may want to create a music track of your favorite song to sing. You can proficiently do this with a vocal remover.

Music Classes:

Songs without vocals help students to learn more about instrument usage and segmentations with the intended focus. A

music vocal remover

is the best option for students to want to learn every note and beat without distractions.

Improve Audio Quality:

Vocals are sometimes so distorted that they impact the quality of a sound badly. For this reason, you need to use a tool that can improve the quality of a song by removing vocals.

Better Focus:

Students and workers play music with deep vibrations to enhance their focus. Music, indeed, is the best remedy to clear your heart and mind simultaneously. It is also like therapy for people with ADHD. A song vocal remover comes shandy in these situations.
Part 2: 3 Best Online Song Vocal Removers
Are you looking for a website to remove vocals from songs, so you don't have to compromise the device's storage? The vocal removers listed below work perfectly on all web browsers. You can use these tools to get the work done most efficiently.
Media.io is one of the most known apps for removing vocals from a song. With this tool, you can instantly remove all types of vocals from a song. Moreover, it is a very easy-to-use tool that you can use without mastering any tech skills. The processing speed of Media.io is blazing fast, so you can get the work done in a limited time with minimum effort.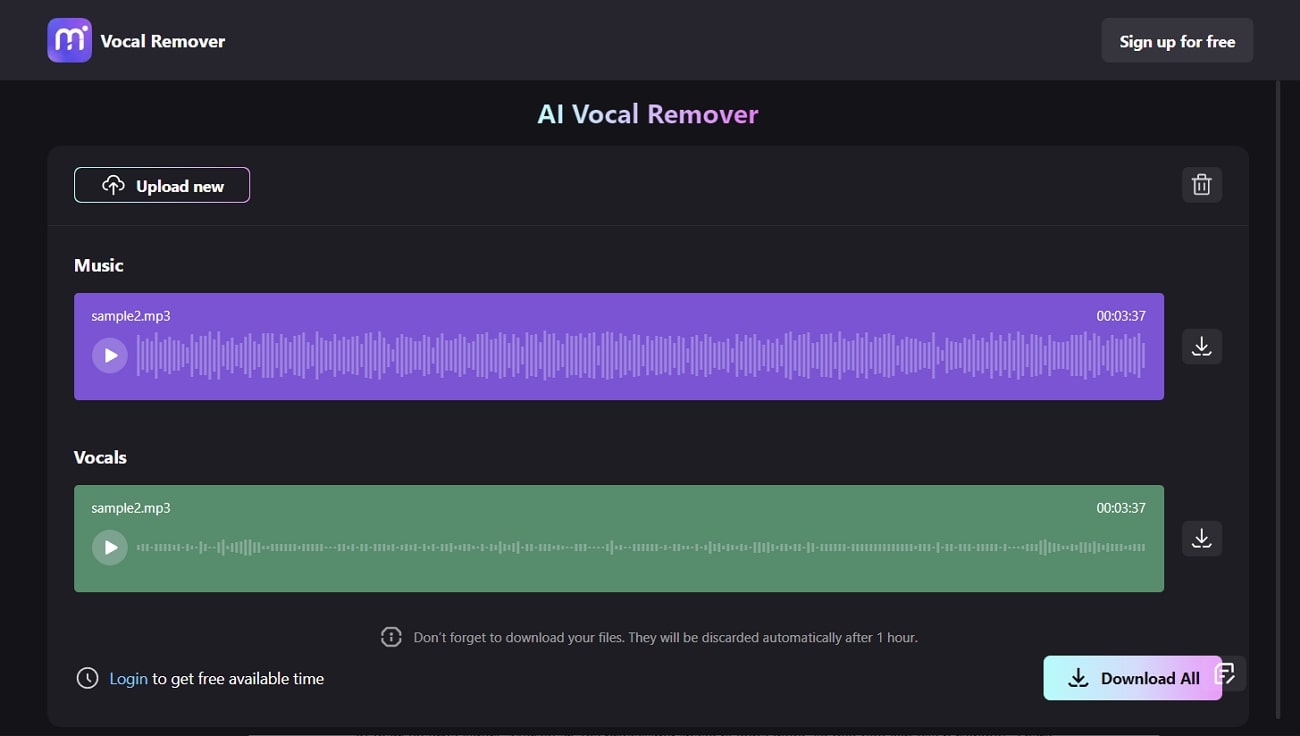 Key Features of Media.io
This online tool can extract high-quality instrumental sounds, acapella, and other beats.
The premium quality of a song after the removal of vocals is guaranteed in it. It also outputs high-quality lyrics and music.
io supports various video and audio formats like MP3, MP4, WAV, WMV, and more.
This tool lets you separate vocals from music without compromising the other overlays. This next-generation vocal remover is quite famous among BGM lovers. They use this tool to extract perfect BGMs of their favorite songs. Moreover, the processing speed is quite good, so you can use it reliably. There are also no irritable restrictions on the file size and length.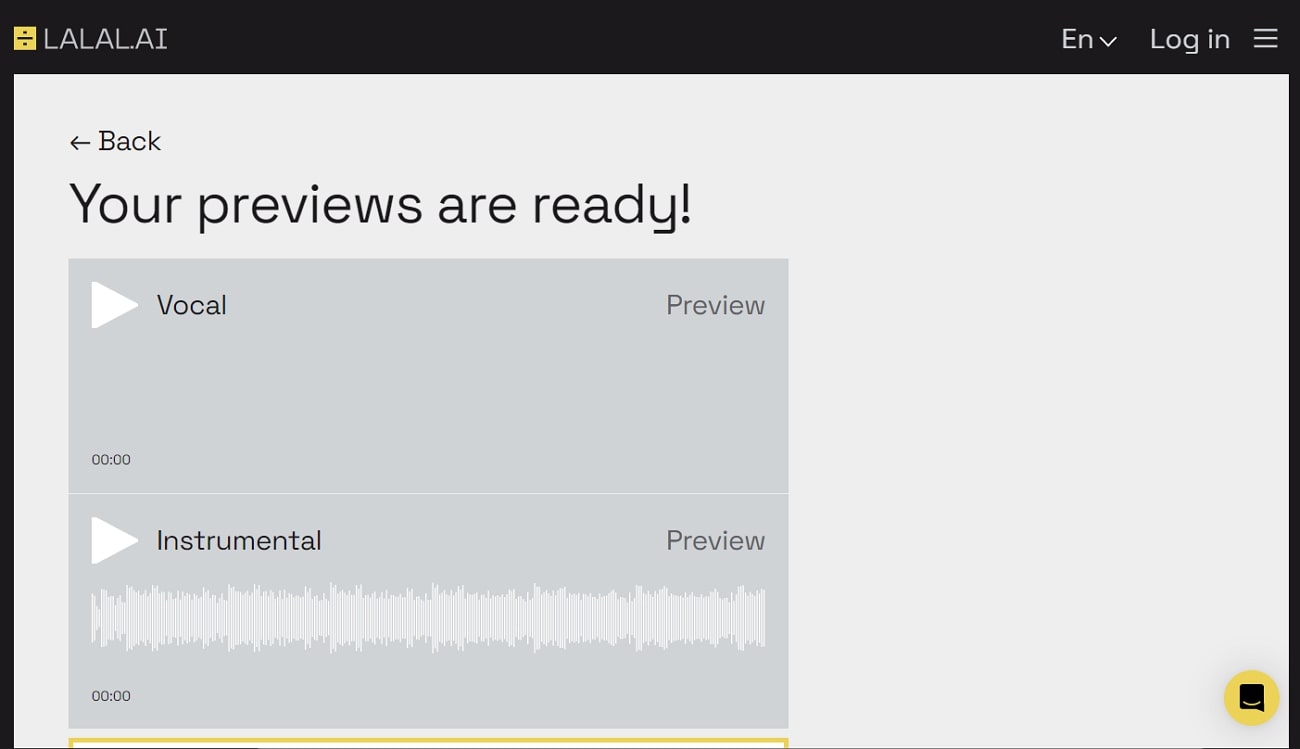 Key Features of LALAL.AI
With its Stem Splitter, you can extract vocals, synths, strings, and other parts of a song without any issue.
It also allows you to remove unwanted background noises from a song or record to give the best user experience to the users.
Like Media.io, LALAL.AI also supports audio and video formats such as OGG, WAV, MP4, and more.
PhonicMind is a vocal music remover that helps you to integrate the best quality music without hassles. It is powered by artificial intelligence so that it can understand all the metrics and overlays of a song. You can also make practice soundtracks with it to practice with perfection. Moreover, it provides its users with an iOS and Android app for removing high-quality vocals.
Key Features of PhonicMind
You can separate all types of vocals with it without worrying about the format of the song file.
It allows you to extract vocals, drums, beats, bass, and another aspect of a song in a fully customized manner.
This tool also allows you to download a stem.mp4 file that you can use in DJ software.
Part 3: 3 Best Offline Song Vocal Removers
If you are going to use vocal and music separators for large-size files, consider using the offline ones. They are easy to access and do not lag behind a slow internet connection. Have a look below to find some top-rated vocal removers that can be operated offline:
It is one of the most famous music vocal removers because it works in a truly automated manner. With the help of this vocal remover tool, you can level up your day by creating music of your choice. It automatically isolates the voice and instrumental sounds, so you don't have to worry about the results. This tool is easy to use, has fast speed, and you can use it without any restriction on file size.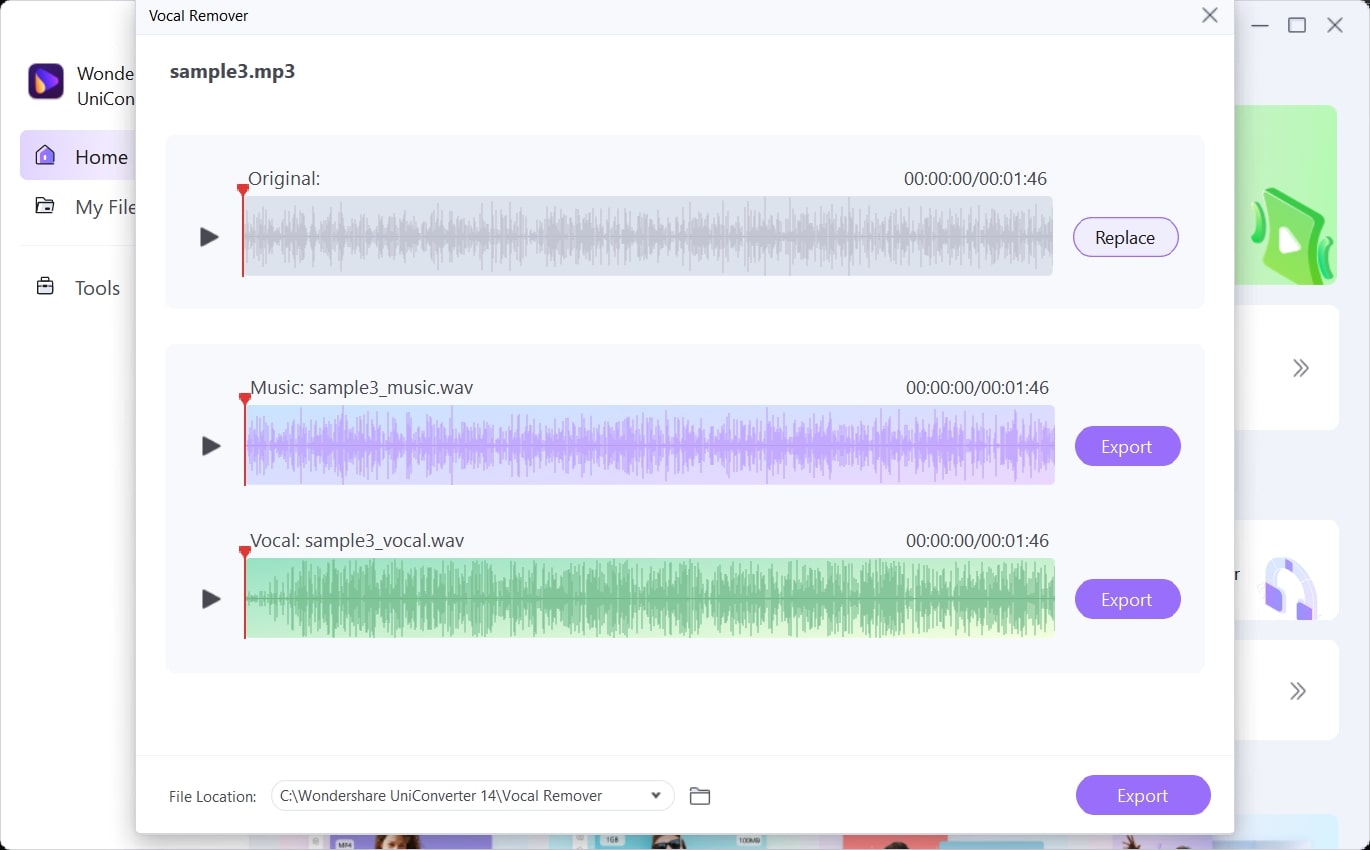 Key Features of Wondershare UniConverter
It supports a wide array of file formats, such as MP3, WAV, OGG, and more. You can also convert videos to audio with it.
UniConverter also provides multiple limited time free for its users, such as a voice changer and noise reducer.
You can remove vocals from the song and create karaoke tracks to practice your favorite songs.
Compatibility: Windows, Mac
If you are going to start a YouTube channel on BGMs, this tool is for you. With this vocal and music remover, you can remove the specific parts of vocals with customized frequency. It does not just temporarily remove the vocals but deletes them permanently. It does not compromise the music's quality, so you can use it without any second thought.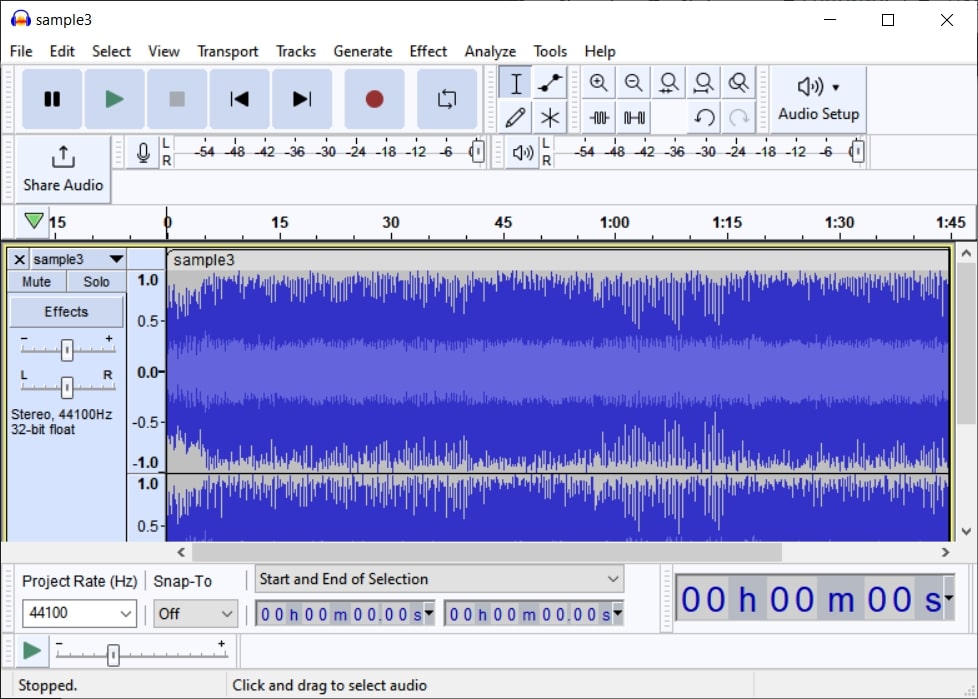 Key Features of Audacity
You can remove vocals from music with low and high-cut filters in Audacity.
It also allows you to adjust and personalize the strength of the reducers.
You can also use the built-in templates of Audacity to create tracts with effective reductions.
Compatibility: Mac, Windows, Linux
If you are looking for a vocal remover tool that can allow you to separate vocals from music manually, then Adobe Audition is the best choice. With it, you can create professional BGMs in a limited time. There are also some CC plugins in it, like Karaoke drops vocal 20dB. These can make your work more efficient. Moreover, it is also possible to adjust the range in real time along with the audio playing.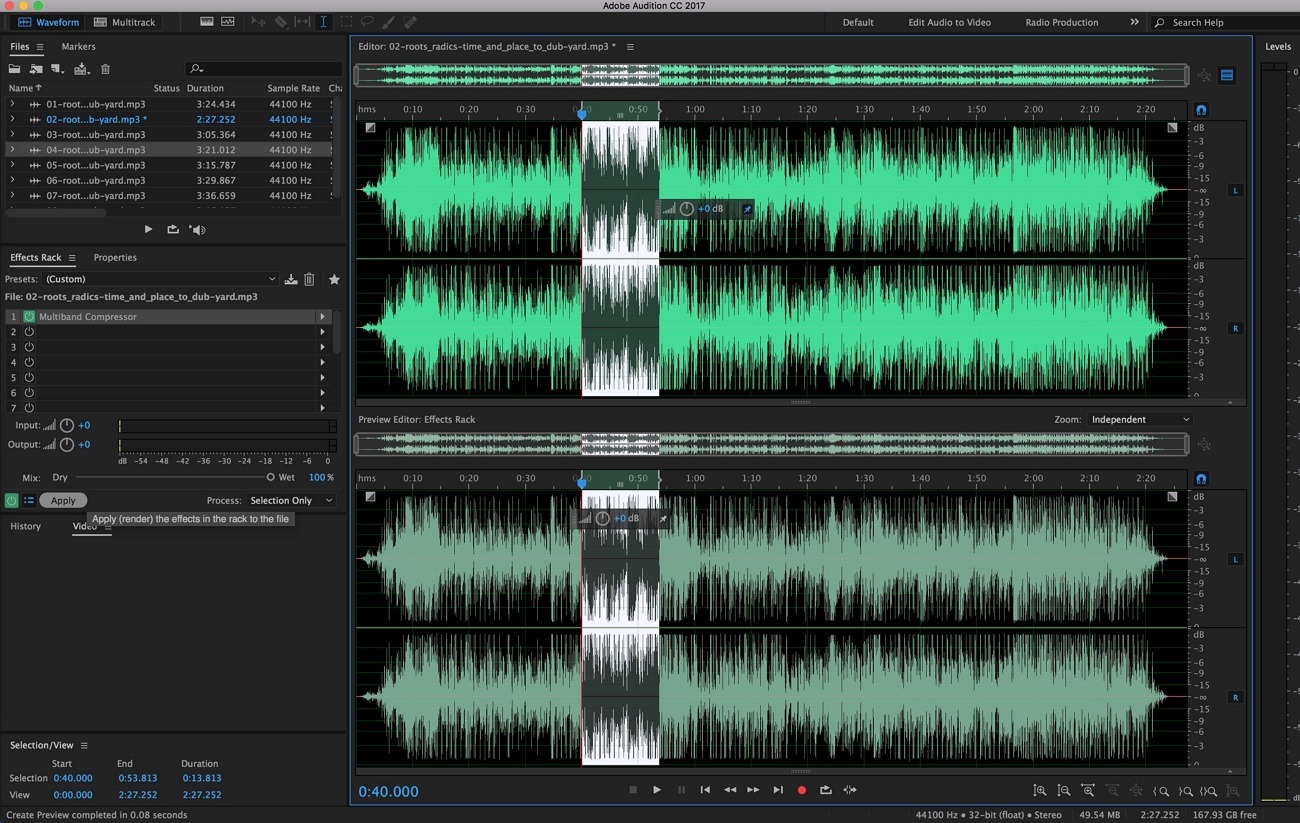 Key Features of Adobe Audition
You can edit, record, restore, and mix audio with the comprehensive toolset of Adobe Audition to create engaging tracks.
Managing spectral audios, frequency display, panels, effects, and diagnostics is also possible with this tool.
It also helps in creating podcasts in a better way with high noise quality.
Compatibility: Windows, Mac