Enabling your viewers' be taken onscreen is an effective way to show them how you play. A YouTube gaming recorder is precisely what you'll need to screen record your gaming moments for prosperity purposes. And since recording PC games for YouTube is a bit more demanding than the rest of the screen recordings, you will have to get the services of a top program to get your tasks done with ease and efficiency.
This article will take you through the best game recording software for YouTube as of now. Their main features will be shown, including how to use a top gaming screen recorder for YouTube known as Uniconverter.
Part 1. Top 11 Youtube Game Recorder in 2019
URL: https://www.media.io/video-converter-desktop.html
Compatibility: Windows 10/8/7/Vista/XP, macOS 10.10 and later, or 10.9 and earlier
Main Features:
Speed:

Getting to find a video game recorder for YouTube that runs swiftly is advantageous. Wondershare UniConverter has gone a step further to avail not only a fast software that runs 30X faster than that of any other program but also a quality one to ensure top-notch output.

Ease of Use:

The program has incorporated a brief interface with clearly labeled icons. This makes it easy for both beginners and professionals to perform tasks with it in just a few clicks.

Compatibility:

This best screen recorder for YouTube gaming allows for the transfer to Android devices, Apple devices, USB drives, and hard drives effectively.

Converter:

This is one of the top features possessed by Wondershare UniConverter. With the program, a user can convert file formats to over 1,000 different formats.
How to Use UniConverter to Record YouTube Game
Step 1. Open the Wondershare UniConverter Program in Your Device
Click on the Screen Recorder button and then the Camera icon.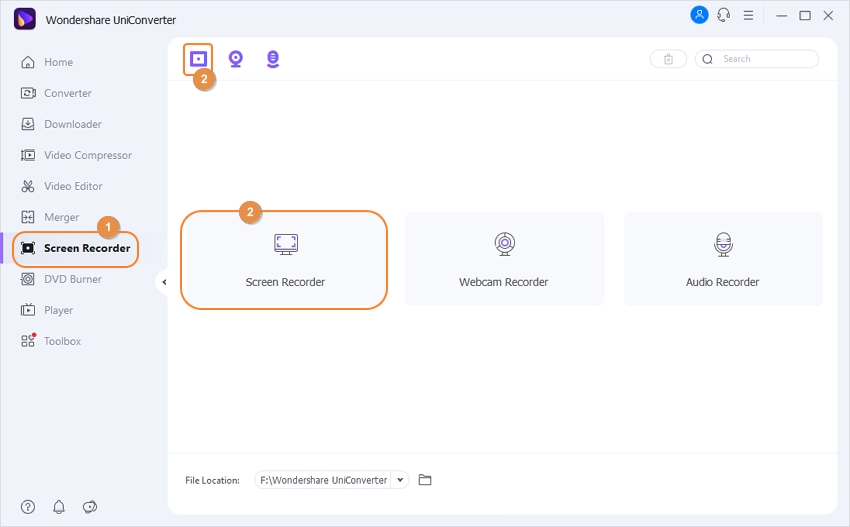 Step 2. Set Recording Preferences
A new display will appear from where you will get to set your screen recording preferences, such as the Capture Area option that lets you set the area of the screen to be recorded.

Step 3. The Next Start is to Begin the Recording Process
Click on the red-buttoned REC option. You will be given a 5 seconds window before the recording process begins.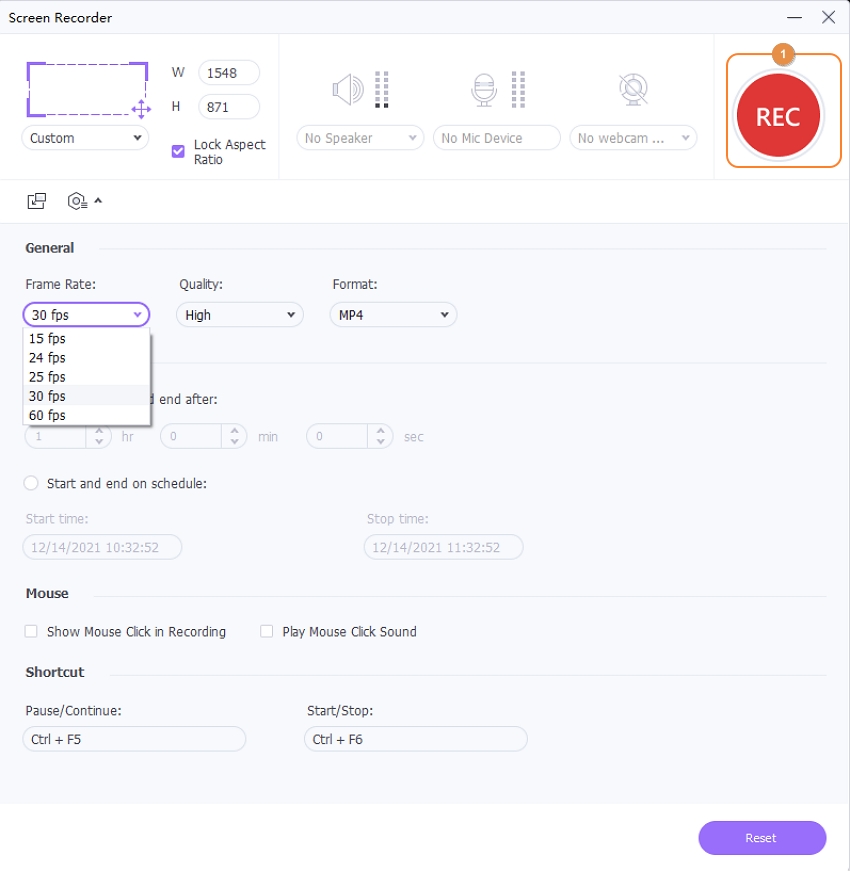 Step 4. Save the Recorded Gaming Video
Finally, click on Stop as shown below to stop the screen recording and have it saved onto your device.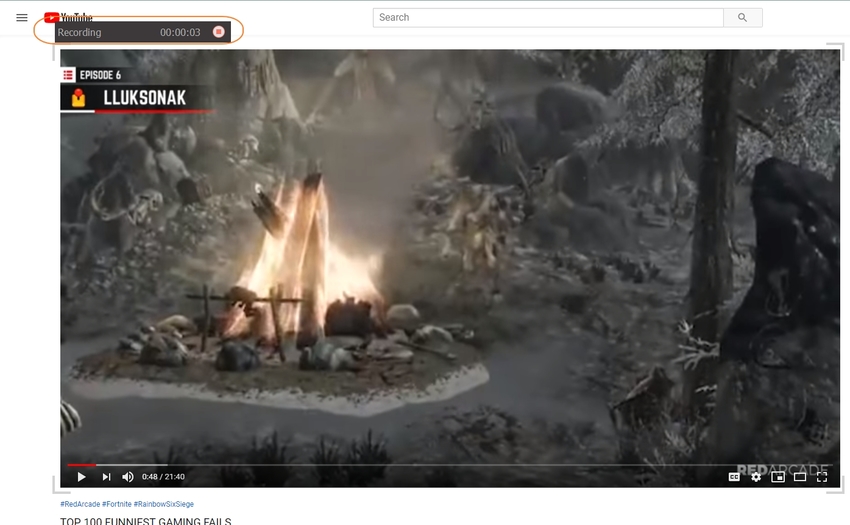 URL: https://filmora.wondershare.com/screen-recorder/
Compatibility: macOS X 10.11 to 10.14, Windows 10/8/7
Main Features:
Fast Pace Recording:

Filmora Scrn is equipped to record fast pace games within a range of 15-120 FPS. The application also covers up to 60 FPS in Mac devices, making it be one of the top alternatives for recording PC games for YouTube.

In-built Editor:

The program's inbuilt editor lets its users be able to edit screen recorded clips professionally and with admirable ease.

Record with Two Devices:

You may wish to include both the game screen recording and your face. Filmora Scrn is equipped to record in webcam and screen.

Practical Tools:

To make a useful video game recorder for YouTube, you will need to include some arrows and cursors. The product has incorporated annotations and changeable cursors to bring ideas.

Customizable Screen Recording:

the program can set the part of the screen to be recorded. Users can either record part of the screen or the whole section.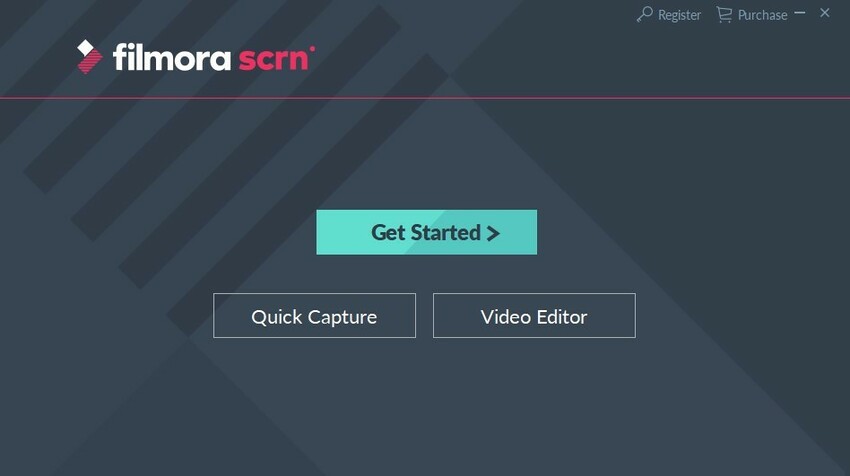 URL: https://www.nvidia.com/en-us/geforce/geforce-experience/shadowplay/#replay/
Compatibility: Windows, Mac and Linux
Main Features:
Gaming Broadcasts:

Other than equipping you on how to record video games on PC for YouTube, the software is provided to broadcast games via Facebook live, Twitter, and YouTube live.

Capability to Capture GIF and Screenshots in 4K:

Users can create 15 second GIF from ShadowPlay video or capture screenshots in 4K.

Saves Key Gaming Moments:

from a match-winning move to clutch kills, Nvidia will automatically highlight and capture the key gaming moments.

The Instant Replay Mode:

Nvidia uses a DVD-style from ShadowPlay to always store a 30-second replay to your device's storage. Hence, you can quickly get back to a 30 second instant replay at any given moment.

Display:

The developers of this tool incorporated a captivating presentation that is succinctly designed to help get tasks done efficiently.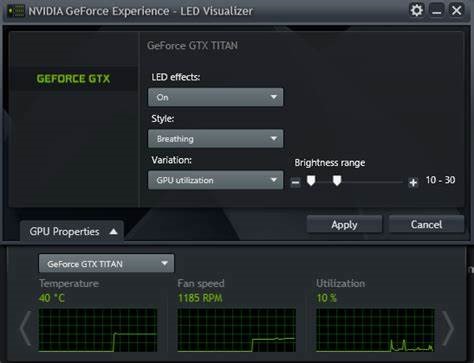 URL: https://www.techsmith.com/video-editor.html
Compatibility: Windows and Mac
Main Features:
Easy to Use:

The tool has gone a step further to ease user's process to record gameplay for YouTube. The steps incorporated is easy to learn and users do not have to possess any fancy technical skills in order to be able to handle it.

Screen Recorder:

The screen recording tool in Camtasia gives users the liberty to record PowerPoint presentations, software, video calls and interactions with websites.

Annotations:

The software is equipped to attract the attention of users as it has incorporated the inclusion of captivating titles, callouts, and effects among others.

Record the Screen and Open Webcam Simultaneously:

This is an important feature especially when recording tutorials for YouTube presentations. You can have your viewers see both the screen and webcam recording at the same time.

Interactivity with Uses:

The tool has made its recordings more engaging with the viewers since it allows the users to improve interactions through tools like quizzes.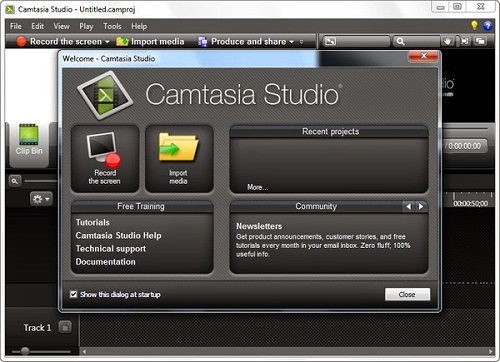 Compatibility: Mac, Windows and Linux
Main Features:
Open Sourced:

The program's code is readily available to the users and hence users can modify the tool to suit with one's personal desires.

Wide Format Support:

OBS Studio is equipped to come up with recordings from different sources such as webcams, capture cards, texts, and images, among others.

Effortlessly Switch Between Scenes:

This program has made it possible for the users to create as many scenes as possible, and from where the users may switch from a scene to the other.

Powerful Configuration Choices:

It lets users create new sources, duplicate the existing ones, and customize their properties without so much effort.

Feature Rich Streamlining Feature:

The streamlined window is loaded with helpful options that will allow the users configure nearly all the aspects of recordings or broadcasting.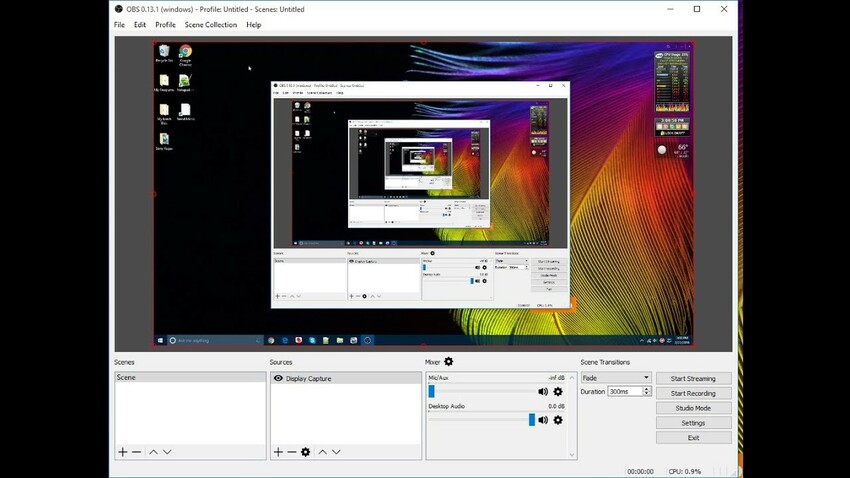 Compatibility: Windows, Mac, and Linux
Main Features:
Speed:

the program runs at high speed. Hence, it gives users the chance to perform tasks faster.

Live Stream Games:

D3DGear is equipped to broadcast games across the web with ease and speed, and without affecting the performance of the game.

Great Support:

This program will allow users to record through the microphone, push-to-talk recording, and camera overlay.

Free:

Users do not have to incur any extra costs as the program is readily available for free.

Powerful Gameplay Recording:

It has simplified the process of recording gameplay into movies without causing any game slowdown. More so, it does not have any impact on the gameplay as it will not lag it or cause the frame rate to drop.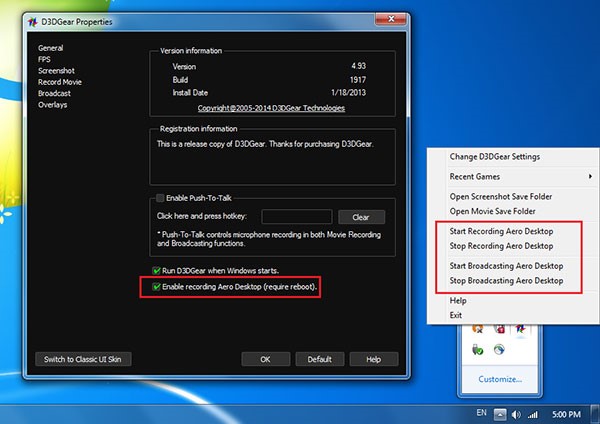 Expression Encoder Screen Capture
URL: https://www.microsoft.com/en-us/download/details.aspx?id=10732
Compatibility: Windows
Main Features:
Low System Requirements:

This video game recorder for YouTube requires minimal computer resources for it to run. You can, therefore, run it on earlier versions of Windows.

Easy to Download and Install:

The program comes with a 1MB file size, from where users will only be needed to click on install to have the tool run in the program.

Full Output Devices Support:

The outputted recordings from this program will also play on devices that do not have installed the tool.

Multilingual:

This program supports multiple languages, and hence, users can perform tasks with it in a style that suits them well.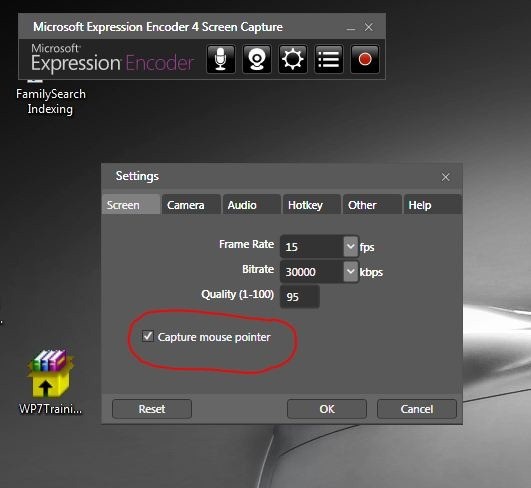 Compatibility: Windows
Main Features:
Universal:

It supports a vast number of games since it can be used in games through DirectX or OpenGL Graphic technology.

New Features:

Fraps has incorporated the latest technology to deliver relevant results.

Benchmarking:

This program supports benchmarking as it can measure frame rates between two points that can be saved to the disc and later be used for personal reviews.

Real-time Screen Capture:

Users do not have to paste every time they want to take a new shot. The screenshots taken with this program are named and time stamped automatically.

Screen Recording Tool:

Being one of the best screen recorders for YouTube gaming, fraps can capture both videos and audios for up to 7680*4800 with customizable frame rates of 1 to 120 frames per second.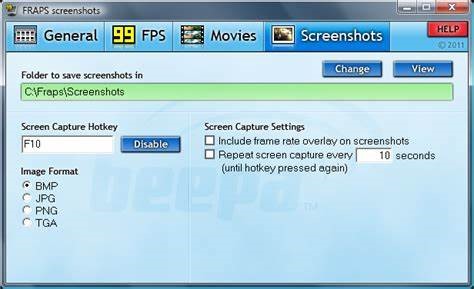 URL: https://www.bandicam.com/
Compatibility: Windows
Main Features:
Real-time Drawing:

Whether you are dealing with a screenshot or video, Bandicam will let you draw and create outlines. This feature is hugely helpful for giving out instructions or tutorials.

Record the Screen and Webcam at Once:

This tool has made it possible to include a webcam video of yourself to the screenshot video that you may be recording.

Screen Recording Timer:

The program can set specific times for a video to be recorded. You can set the recording to start at particular times on a daily or weekly basis.

Mouse Effect:

Bandicam is equipped with animated mouse effects that will directly show users how to go about their activities, and grab their attention.

Audio Recorder:

The program lets users record add their voices to the system audio.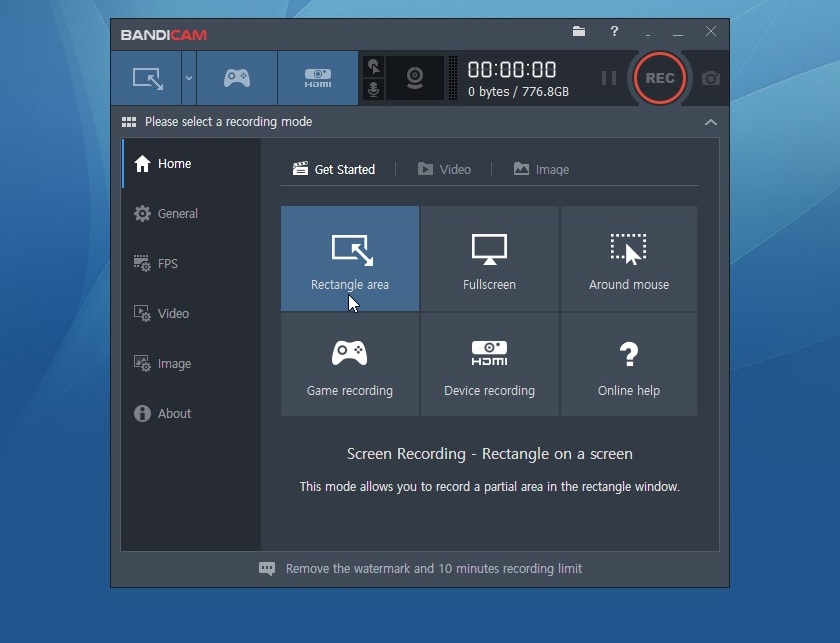 Compatibility: Windows and Mac
Main Features:
Free:

The application has been availed for free, and hence, the users will not be needed to incur any costs to use it.

Screen Recorder:

The program is equipped to screen record for a period of up to 120 minutes.

Screenshot and Video Annotation:

Tiny Make lets users annotate using text boxes, highlights, and arrows, among others.

Sharing:

This video recorder for You Tube share captured screen recordings online, including a sharable link from through which records can be obtained. The users can also see their history through the application.

Simple Design:

The program is designed to be simple but yet still possessing powerful features. Also, the program is feature-rich, supporting a wide variety of functions.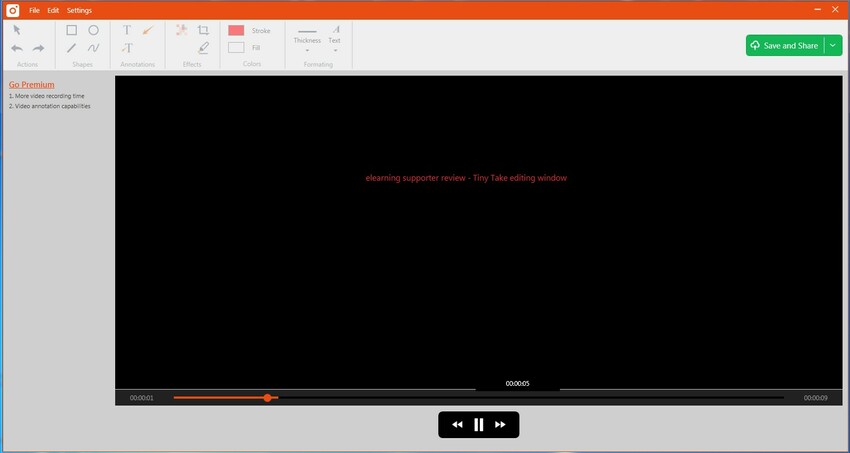 URL: https://www.flashbackrecorder.com/express/
Compatibility: Windows
Main Features:
Unlimited Screen Recording Length:

This program will let you screen record for as long as you would desire.

Simple to Share:

FlashBack has simplified the sharing of files, making it easier to upload files to YouTube or to download them into your device.

Audio Commentary:

This tool lets users add their audios to the screen recordings.

Customizable Screen Recorder:

It is more suited to record gameplay for YouTube as users can select specific parts of the screen to be registered.

Format:

FlashBack Recorder supports the saving of files to a wide variety of formats such as AVI, MP4, and WMV.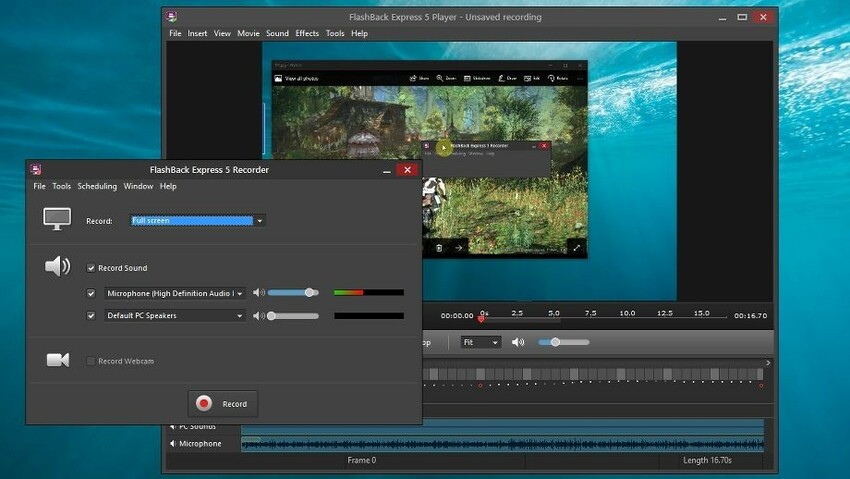 Part 2. How to Choose Screen Recorder for YouTube Game
Currently, there are many screen recorders. So, how do you pick the right one? These are some of the factors that you must keep in mind.
Ease of Use: Nobody would like to spend a significant amount of time trying to record gameplay for YouTube. It is, therefore, crucial that users opt for an easy to use program that can perform tasks with just a few clicks. More so, even beginners should learn to work with them efficiently.
Quality: Ensure that you opt for a reputable and quality program that will enable the users to record games and still maintain quality at output. A gaming screen recorder for YouTube should not make the game hang and perform tasks effectively.
Best Features: It is invaluable to go for a screen recorder that gives you customizable features. This will let you record videos based on your preferences.
Summary
The screen recorders shown above are presently the top tools that will help you record gameplay for YouTube effectively. Hopefully, you can now be able to go for a program that will suit you well. Quality tools like Wondershare's UniConverter offer top-grade features.