VLC video player is a great freeware media player that gives you access to your content and more. The players that come with your PC, Mac, or device are generally limited in what they offer and the formats they support. The stock standard player runs into trouble when the video format you want to play is not one of the few standards it accepts. The VLC player works on so many operating systems that no matter what you are running, you can download it as your main player. No matter what you want to watch or from where you want to watch it, you can with the VLC media server. For Windows 10 VLC video player download or for any other device visit their website or your app store.
Part 1. The Introduction of VLC
What is the VLC video player, it is an open-source project for a video player that is cross-platform compatible and very well supported. It's a streaming video server and media player developed by the VideoLAN project by developers around the world. Globally, developers are helping to improve its features and maintain its integrity. With over 2.8 billion downloads to date, it's well trusted. It can be downloaded onto almost any device, whether it be a PC, Mac, iOS device, Android device, Raspberry PI, etc.
No matter where you store your content, you can access it. You can play zip files without needing to unpack them. You can view the movie while it downloads, allowing you to decide whether or not it's worth downloading the whole video. It will help you find album covers to furnish your library and playlist. It's not very stylish and modern looking, but it's fully customizable with skins to make it look as you want. You can optimize the video output on whichever device or system you use. If the volume is too low on the content, you can increase the amount up to 200%. For improved sounding, use the equalizer to tweak it to perfection. You can cast your video from your device to your TV if you have the compatible TV use Chromecast app to cast the screen and audio.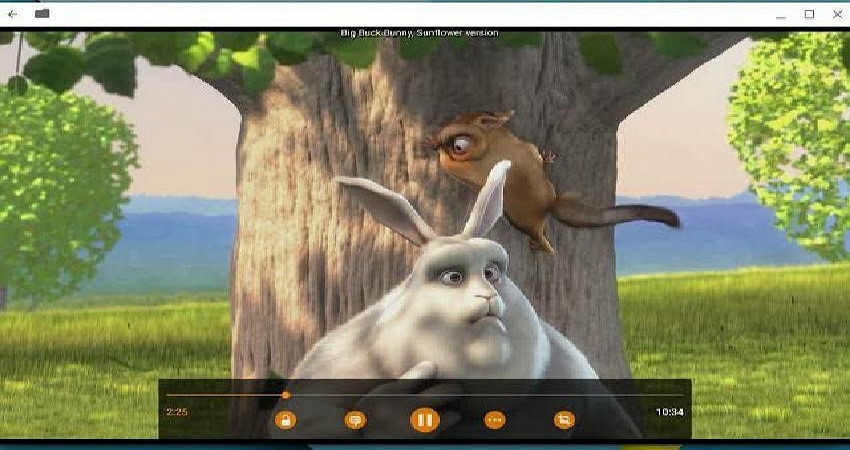 Pros
Works on almost any system or device.
Truly a library connected to any location.
Fully customizable.
Optimize your content on any device.
Seamless streaming from the internet.
Supports almost every format ever created.
Streams content from all popular service providers.
Cast to TV.
Ad and spyware-free.
Cons None to mention.
Part 2. How to Play Videos by VLC
As it's been developed over time for sixteen years, it's able to play almost all the formats that have ever come out up to just recently. The VLC team releases updates as each new tech is developed to keep the software relevant and able to be your main media player.
Supported video formats
Mpeg, mp1v, mpg1, PIM1, mp2v, mpg2, vcr2, hdv1, hdv2, hdv3, mx*n, mx*p, DIV1, DIV2, DIV3, mp41, mp42, MPG4, MPG3, DIV4, DIV5, DIV6, col1, col0, 3ivd, DIVX, Xvid, mp4s, m4s2, xvid, mp4v, fmp4, 3iv2, smp4, h261, h262, h263, s264, AVC1, DAVC, X264, VSSH, SVQ 1, SVQ 3, cvid, thra, wmv1, wmv2, wmv3, wvc1, wmva, VP31, VP30, VP3, VP50, VP5, VP51, VP60, VP61, VP62, VP6F, VP6A, FSV1, IV31, IV32, IV41, IV51, RV10, RV13, RV20, BBCD.
Even a few rare codecs 'rle', 'smc', 'rpza', 'qdrw', ASV1, ASV2, QPEG.
Supported audio formats
Mpga, mp3, .mp3, LAME, mp4a, a52, a52b, atrc, Qclp, lpcJ, 28_8, dnet, sipr, cook, atrc, raac, racp, half, spex, vorb, dts, wma1, wma2, flac, alac, samr, SONC.
How to stream videos on your VLC video player
The VLC media player can play a variety of media, from devices, including video to the radio, and streaming. With cloud storage and service providers keeping the library safe and up to date. Streaming is a popular way to watch content at home or on the go. Let's look at playing online content in this article, and after that, we can look at other how-to's.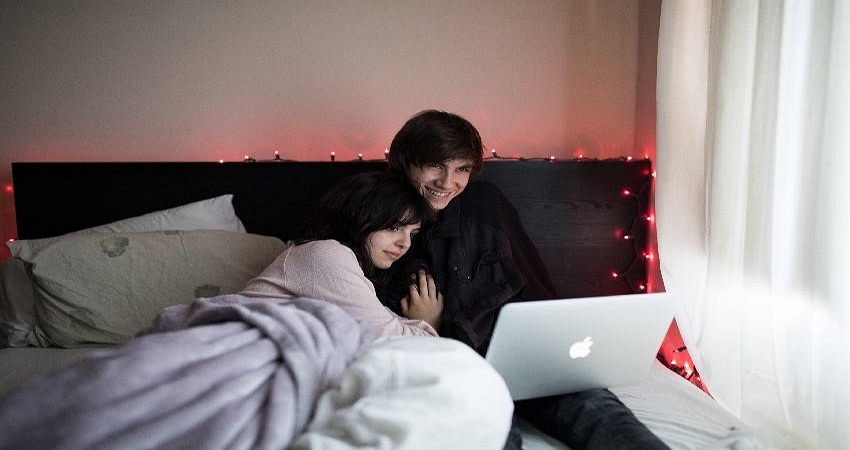 1. Get the URL
2. Open Network Stream
In the VLC video player open the Menu and then select Open Network Stream [Ctrl + N] shortcut.
3. Paste url
Where it says Please enter a network URL, paste the URL you copied.
4. Click play
Make sure to click play at the bottom of that window.
5. Will begin to play
Depending on your network speed, it will begin to play in the main video window of the VLC video player.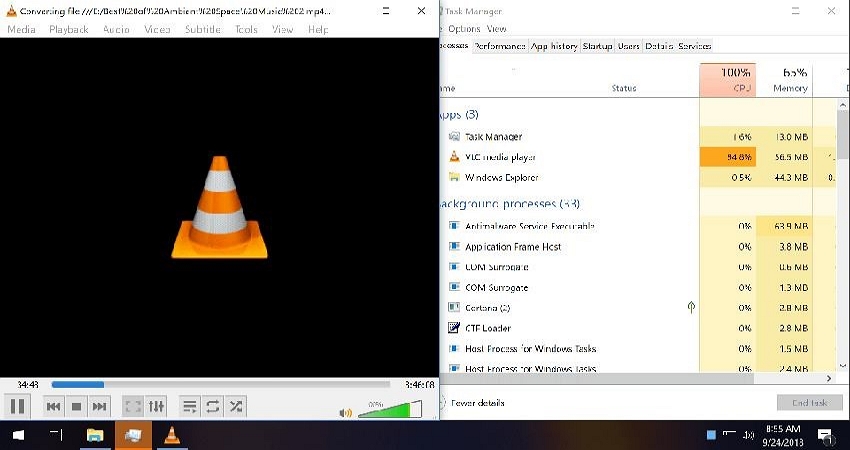 Summary
Hopefully, I have given you sufficient reason to get started with the VLC media player to see if it's as awesome for you as it's for me. Get the VLC video player downloaded today if you haven't yet. Give it a try and let us know what your thoughts are. I would love to hear from you, and if you have any questions or suggestions, feel free to drop them below.