To protect the content of your old videotapes converting them to a digital format, DVD, or USB devices is important. Once transferred the videos can be played on an array of devices and is safe for the coming years. USB flash drive is one of the commonly used mediums for transferring the content of the videotapes as it is portable and can be carried wherever you want. With USB devices available in varying capacities, you can store videos from multiple tapes easily. So if you too want to convert VHS to USB below listed are the best solutions.
1. Knowledge about USB Device
Any device which can store the data in flash memory with the USB integrated interface is known as a USB device. Standing for Universal Serial Bus these devices are also known by different names like a USB stick, flash drive, key, and others. Being portable, lightweight and available in different storage capacities, USB flash drives are commonly in use. These are Plus and Play devices that plugged and identified by your system displays all its content.
2. How to Transfer with VHS to USB Service
To convert your VHS tapes into USB, professional retail service providers are available and one such popular provider is MediaTransfer. These service providers convert the content on VHS tapes into a digital format and transfer them to a USB drive. On a 128GB of the USB drive, video footage of approx 128 hours can be stored. You can provide your USB drives or can purchase one from them as well. If needed, DVDs of the video can also be obtained. Other popular retail service providers are Walmart, Costco, and Walgreens. Each of these providers has different rates and packages depending on the number of the tapes and the hours of video footage.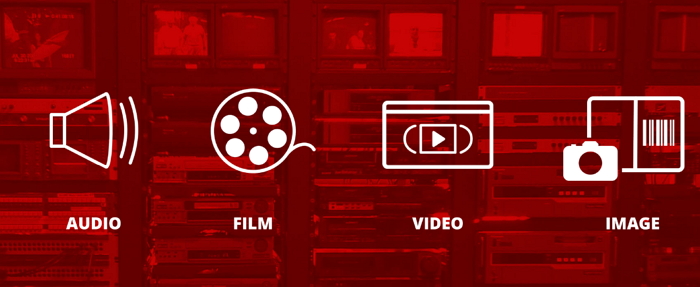 3. How to Transfer VHS to USB with Software
Getting your tapes converted into a USB is hassle-free using retail services but is quite expensive and especially if you have several tapes to be processed. An alternative to this is converting and transferring the content on your own using a few basic devices and good software.
VHS tapes can be easily converted into a DVD using a VCR and a DVD Recorder devices or a combination unit of the same. Once you have the DVD of your tapes, professional conversion software like Wondershare UniConverter will assist you with the rest of the task.
Using Wondershare UniConverter, the DVD videos can be converted into MP4, MOV, M4V, and any other digital format without any quality loss. Device-specific conversion is also supported by the software. The transfer feature of the software further assists you in transferring the digital files to a USB flash drive as well as other devices like Android smartphones, iPhones, and others.
Transfer to hard drive is also supported by the software and thus if you are looking for VHS to hard drive transfer, use Wondershare. You simply need to connect your USB to your system and select the files to be transferred to them. Additionally, the program also supports video editing, conversion, download, recording, and other features.
Wondershare UniConverter
· Convert videos to different formats for various devices.
· Preserve memories forever by burning videos to DVDs with colorful DVD menus.
· Transfer videos to iPhone to watch it anytime everywhere.
· Compress video to smaller size for easier transfer.
Summary
If you have a few tapes you can avail retail services to transfer VHS to flash drive but when the collection is large, doing it on your own using a DVD recorder/combo unit and Wondershare UniConverter works as a cost-effective method. The additional features of the software further helps you to customize your videos as needed.