A YouTube thumbnail image is the cover photo of your video that potential viewers look at before deciding whether to open your video clip or not. Having said that, there are hundreds of excellent thumbnail grabber sites that will download for you a professional thumbnail for any YouTube video. So, let's not dilly-dally much and dive right in to discuss some top ten recommended thumbnail grabbers of 2020.
Below are the top ten thumbnail downloader online free sites that are simple to use and fast:
Sometimes you may have an excellent thumbnails on YouTube you wish to download. So, to enjoy an offline experience, get Media.io. With it, thumbnails can be downloaded in seconds for free.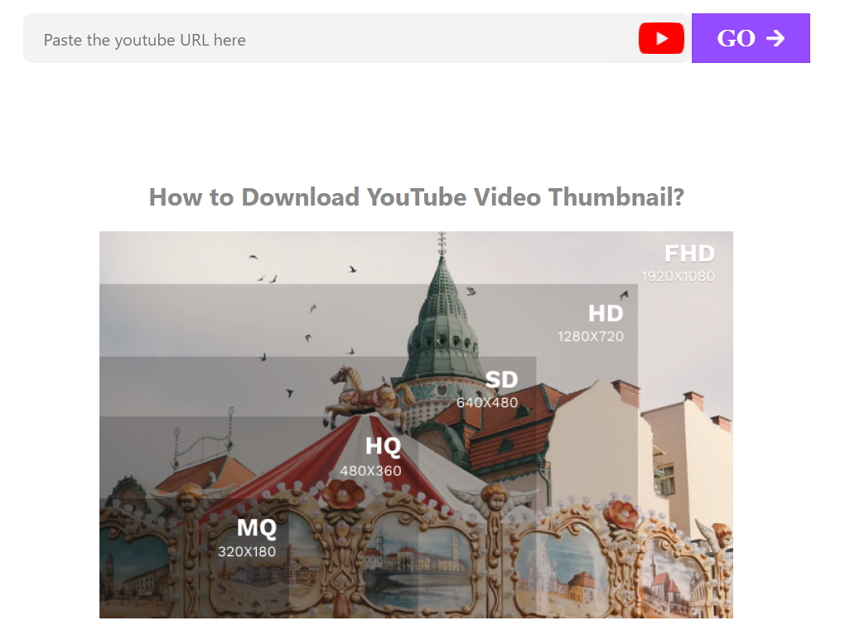 Here is another free tool that lets you download video thumbnails in seconds. After pasting a YouTube video link, this tool will generate a video cover of the video quickly. You can then download the thumbnails in either 1080p, 720p, 480p, or 380p. It's also easy to manipulate as you only need to paste a URL link and download your thumbnail. Even better, YTThumbnail Downloader can extract thumbnails of live streams.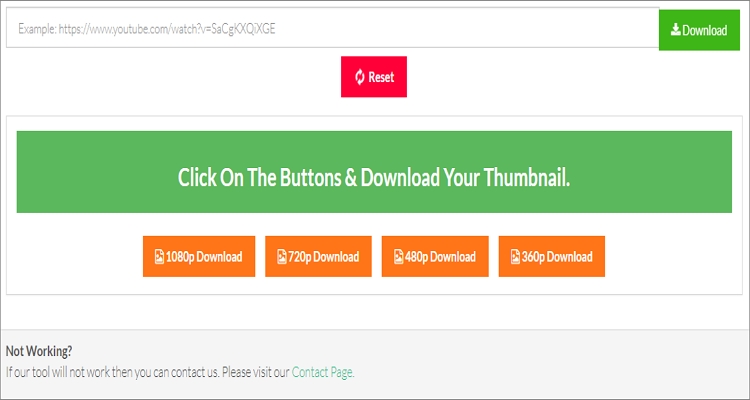 Next, you can use ThumbnailGrabber to download HD quality YouTube thumbnails with ease. The site itself is multilingual, so you can peruse it in various languages such as English, German, French, Arabic, Swahili, and more. After pasting your URL link, just click the "Download" button, and ThumbnailGrabber will make you a smashing image in HD quality. However, the lack of additional image pixels is a severe drawback. Also, ThumbnailGrabber is an ad-supported site.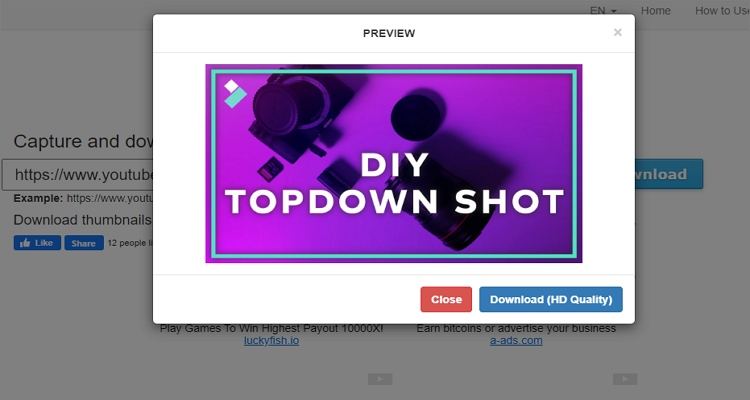 Google Chrome Thumbnail Grabber is undoubtedly the easiest thumbnail download method on this list. It allows you to import thumbnails directly from YouTube and SoundCloud. Unlike the rest, this is a third-party extension that you'll have to install on your Chrome web browser to use. It's super-fast to install and will get your thumbnails in a click. After installing the extension, just click the blue download icon while playing the video clip. Google Chrome Thumbnail Grabber will download your thumbnail in 1280x720 pixels.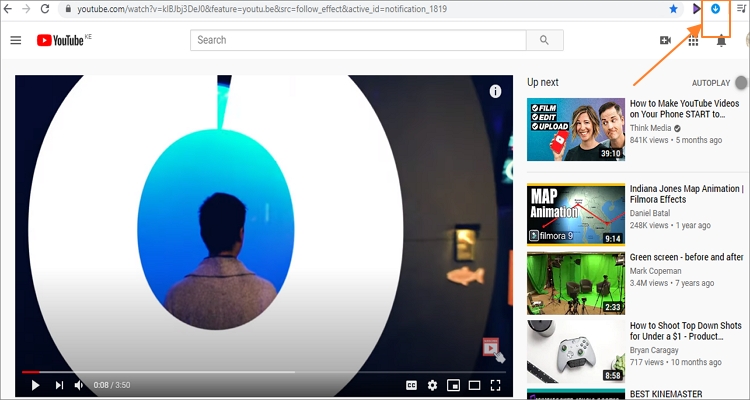 YouTube Thumbnail Downloader lets you download high-quality video thumbnails from YouTube and Vimeo video links. It can download images in 720p, 480p, 360p, 180p, and 90p. Just copy-paste a YouTube URL and YouTube Thumbnail Grabber will do the rest. Also, you can download and install an add-on on your Firefox or Chrome browser for quicker later access. On the flip side, this site is ad-supported and doesn't download images in 1080p.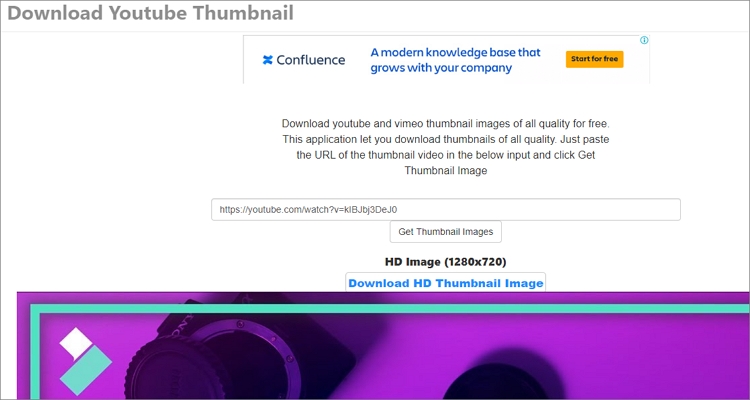 BoingBoing is another popular YouTube thumbnail downloader that works excellently on any web browser. Like the first option, you just need to paste in your video URL, and BoingBoing will start extracting your thumbnails. You can download the video covers in multiple qualities, although BoingBoing doesn't specify the resolution. As if that's not enough, this thumbnail downloader doesn't offer a download button. Moreover, BoingBoing is ad-laden. But overall, it's an efficient YouTube thumbnail maker.
Fbtube.com is a beautiful online YouTube thumbnail grabber that will download any YouTube video thumbnail. Just paste a YouTube video link and then press the "Generate" button. Immediately, Fbtube.com will display several image qualities, including 720p, 360p, 180p, and 90p. However, this site is quite ad-laden, making it difficult for users to navigate through it smoothly. But that minor blip aside, Fbtube.com is one of the best thumbnail downloaders here.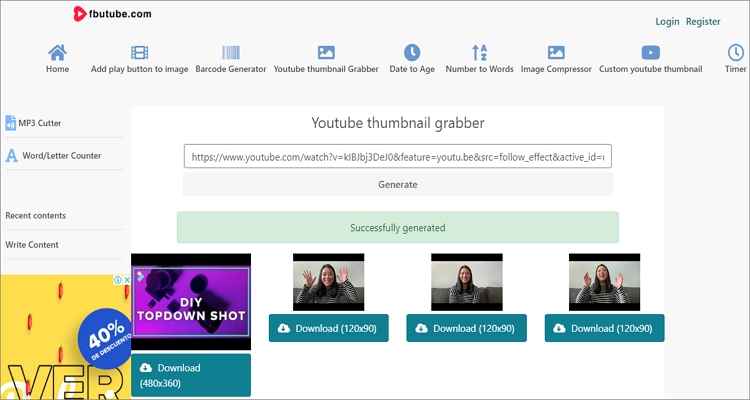 Smteto.com is a YouTube thumbnail downloader site that is created with non-technical users in mind. With it, you can create high-quality video thumbnails with minimal efforts. Simply copy-paste a URL link, and Smteto.com will immediately process thumbnails in varying qualities. It generates thumbnails in High Quality (HQ), Medium Quality (MQ), and Small Quality (SQ). But just like most other free online options, it's ad-laden.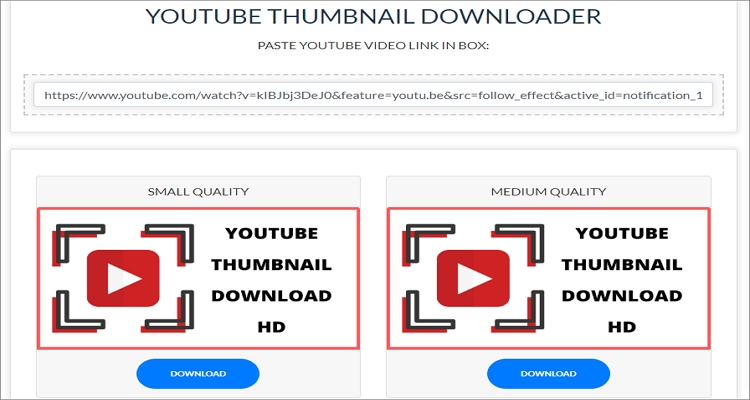 Are you still searching for a straightforward YouTube thumbnail downloader with zero adverts? Try Sentius.com. All that a user needs to do is to paste a URL link, and Sentius.com will make high-quality thumbnails quickly. You can download the thumbnails in varying sizes and aspect ratios. However, Sentius.com has no physical download button. Even worse, it doesn't indicate the thumbnail quality. Nonetheless, the minimalistic user interface is second to none.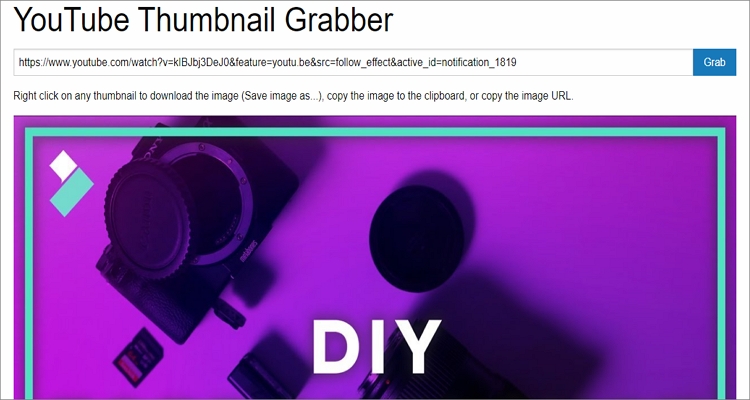 Lastly, you can grab a copy of your favorite YouTube video's thumbnail using ThumbnailSave. It can download thumbnails from 4K, HQ, HD, and 1080p videos with ease. On your computer or mobile browser, just paste the video URL and click the "Submit" button. ThumbnailSave will then generate thumbnails in 1080p, 720p, 480p, and 360p qualities. But unfortunately, ThumbnailSave has lots of adverts that can make it uncomfortable to browse through the site.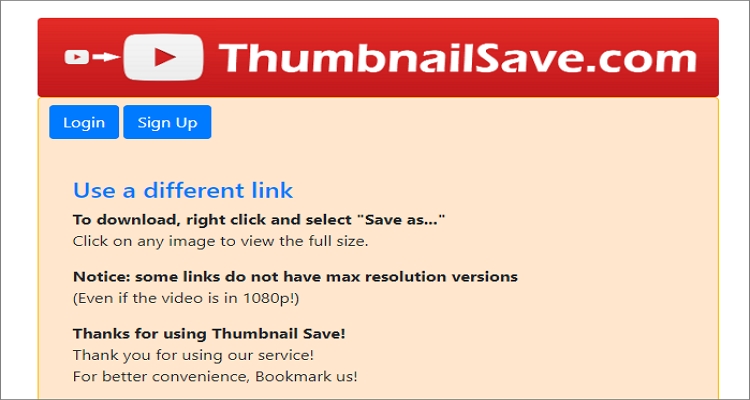 Summary
From the table above, it's evident that YouTube Thumbnail Image is the "king" of online thumbnail downloaders. Not only does it offer a simple and straightforward UI, but it also allows users to extract thumbnails in multiple qualities. And lest I forget, the friendly customer support is a significant plus.