For years I've wanted a powerful computer to run a film editing suite. I've dreamt of shooting perfect scenes that would make me famous. Nowadays you can download slow motion app to enhance your videos with slow motions for those special scenes. There are a lot of slow-motion app downloads for most mobile phones but why have something that takes up space on your device. A lot of seemingly free slow motion android apps in the app store which land up to be not so free after all. But there is definitely an easy way to use. If you want to know how to slow down a video, I'll get to that shortly below but first here are a few apps you may know about and their actual cost, hmm, not so free after the trial ends.
Part 1. Top 5 Slow Motion Android Apps You Should Know
Here are a few download slow motion apps you could download if you want to know how to slow down a video.
$3.49/Month for Apple and Android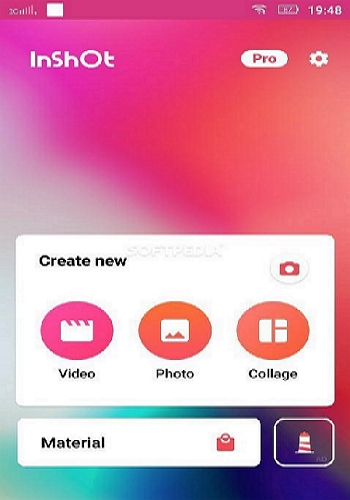 $4.99/Month for Apple and Android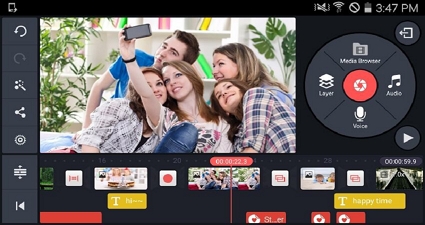 VMIX Video Effects Editor
$60/Year slow motion app for android only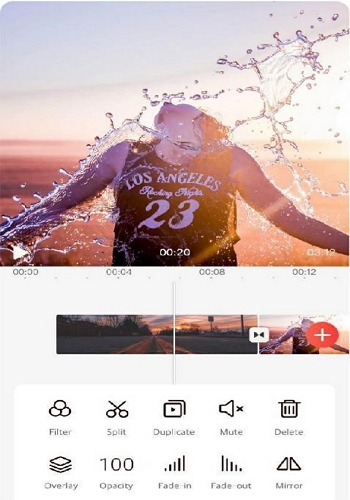 $9.99/Month for Apple and Android and only for slow motions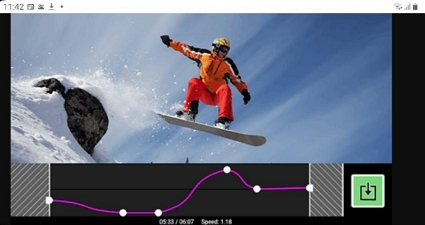 Adobe Creative Cloud Suite
$49/Month for Apple and Android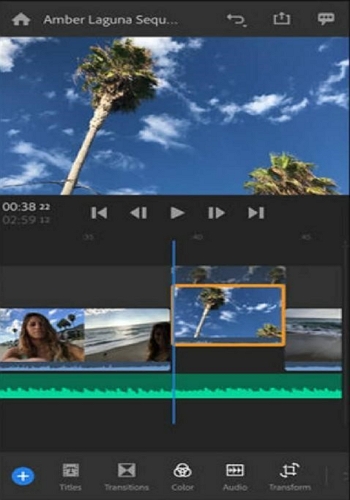 Part 2. Online Slow Motion Maker may be More Convenient
I'm sure you have had those times where you had to delete files and apps from your device. I know I have had too numerous times and it's no fun. Here are a few reasons why the online Slow Motion Maker (Online UniConverter - https://www.media.io/) option may be better than a downloaded app.
The benefits of using the Online UniConverter
Best ever online experience with the UniConverter delivers various speed alternatives for me to speed up or slow down videos completely online. I don't need to download slow motion video apps or have apps for speeding up video.
It is so straightforward to use the Online UniConverter to learn how to make slow-motion videos or fast motion video.
The fastest way is the Online UniConverter which makes a video faster or slower in an instant.
The Online UniConverter keeps your video secure, and your updated videos are deleted from the server after twenty-four hours.
This Online UniConverter not only helps you to master how to speed up videos or to slow down a video, but also can mute a voice in the video.
The Online UniConverter Works Out Cheaper than Some Other Options
You don't have to download a slow-motion app that will charge you after 3 days. This is something that drives me mad, what state it's free when it is really not at all. Who wants multiple apps for the same task, what's the point of an app that only works on as a slow-motion app on your android. My device's memory I'm sure is like yours; it starts out so empty and within a year it's jam-packed full, so why download an app to use up valuable device space for a slow-motion app to download regularly using up valuable data. The cloud has been becoming more and more valuable as a workspace to me over the years. I started trusting the cloud when I lost two years of work due to a company server failure that erased all my laptop's data. Since then I use the cloud and I haven't lost anything since.
Part 3. How to Slow Down a Video with the Online UniConverter
Follow our easy steps to slow down your video clips with our Online slow motions video app. The slow motion maker by Online UniConverter(https://www.media.io/change-video-speed.html) for slowing down video is easy to learn, let me show you how.
[没有发现file]
Step 1. Click on the Add files button
This button allows you to choose the files that you want to upload from your device or computer.
Step 2. Select your desired video clip slowness
This button allows you to choose your video slowness for your desired effect.
Step 3. Choose output format
This button allows you to select the output format of your of sped-up video.
Step 4. Click the convert all button
This button will start the processing of all your uploaded clips.
Step 5. Select your preferred way of sharing or save for further editing within our online editing suite
Now it's time to share your final product in your preferred way. You could even process the video further with our other features in our Online UniConverter editing suite.
Summary
With the world moving fast to short clips for anything from social shares of the days' excitement to getting your educational content across. You could download a slow-motion app to apply slow motions to your features in your video production masterpiece that will impress your followers. But most slow motion app downloads use up valuable space on your device. There are usually no instructions to know how to slow down a video clip in the best way. I have fiddled around for hours on end trying our s multitude of ideas to get that perfect scene with no simple solution. So instead of using a slow-motion app on my android, I use the Online UniConverter Slow Motion Maker where it is quick and easy to make the perfect scene for my video feature and all it takes is a few clicks. I'm really impressed with the ease of use of this editing suite, and all it's amazing features.