'The Best' is a relative term, and its meaning may vary from person-to-person. Depending on your inclination toward technology, how much hands-on you have in using various programs, and the features you're looking for in an authoring tool. You may find some programs quite useful to screencast Linux computer screen while the same apps might not serve the purpose for others.
Regardless of the options you have in a sophisticated Linux screen recorder. The sole purpose of the program is to capture your computer screen without any flaws or lags, and most importantly, without having you to go through the complex process of recording, editing, and saving the Linux screen capture video.
That said, the following is a list of 12 best screen recorders for the Linux platform that most of the users find useful because of their one or more features.
Part 1. Top 12 Screen Recorder Applications for Linux
URL: https://www.maartenbaert.be/simplescreenrecorder/#download
First in the list is SimpleScreenRecorder, a freeware screencasting tool with quite a user-friendly UI that allows you to record your Linux screen with ease. Some intelligent features this program offers include:
Full or partial screen recording
Ability to pause and resume the recording using hotkeys
Ability to view live stats of the recording and files, such as the frame rate, expected file size, etc.
Automatic frame rate adjustment while recording on slow or old computers
SimpleScreenRecorder is compatible with almost all Linux variants, including Ubuntu, OpenSUSE, Red Hat Enterprise Linux, Fedora, Debian, CentOS, etc.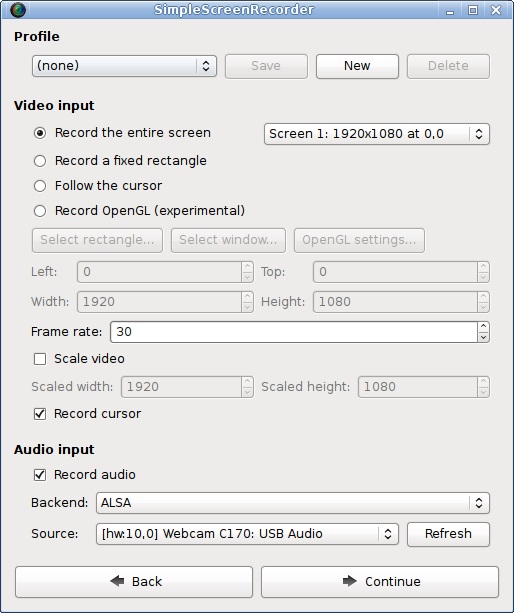 URL: http://recordmydesktop.sourceforge.net/downloads.php
recordMyDesktop is yet another opensource easy screen recorder Linux users can try. The program has both command line and window-based interfaces written in C and Python languages, respectively. Allowing you to screencast videos in Theora and audio in Vorbis formats, the program:
Allows you to select a specific window of a program, any particular section of your screen area, or the entire screen altogether
Let's you choose the frame rate you want to capture the screen at
Enables you to choose different mouse cursors while recording
recordMyDesktop is compatible with all major variants of Linux.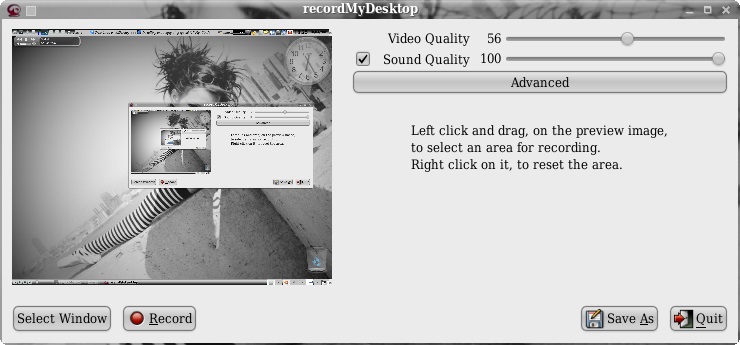 URL: http://www.kohaupt-online.de/hp/download.html
Vokoscreen is a multilingual open-source screencasting program that records your computer screen and audio using the mpeg4 encoding algorithm compression method. Enabling you to save the recorded files in both *.mp4 and *.mkv formats, Vokoscreen offers the following key features:
Ability to Start, Stop, Pause, and Resume recording using hotkeys
Ability to use a webcam during screencasting
Ability to manage tooltips
Vokoscreen is available for Ubuntu, Debian, OpenSUSE, and Fedora variants of Linux for both 32-bit and 64-bit versions.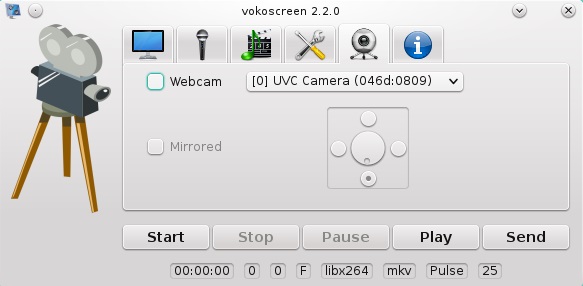 URL: http://screenstudio.crombz.com/
ScreenStudio, another opensource program, allows you to record your computer screen in full HD resolution. Without having users to make any advanced and core-technical customizations, ScreenStudio is a ready-to-use program with the following key features:
Webcam accessibility
Allows desktop streaming to some of the primary services such as Twitch.tv, UStream, or Hitbox
Ability to add text narrations over the screencast videos
ScreenStudio is compatible with Linux (Ubuntu), Mac, and Windows platforms. However, the Windows variant of the program is still in beta/experimental phase.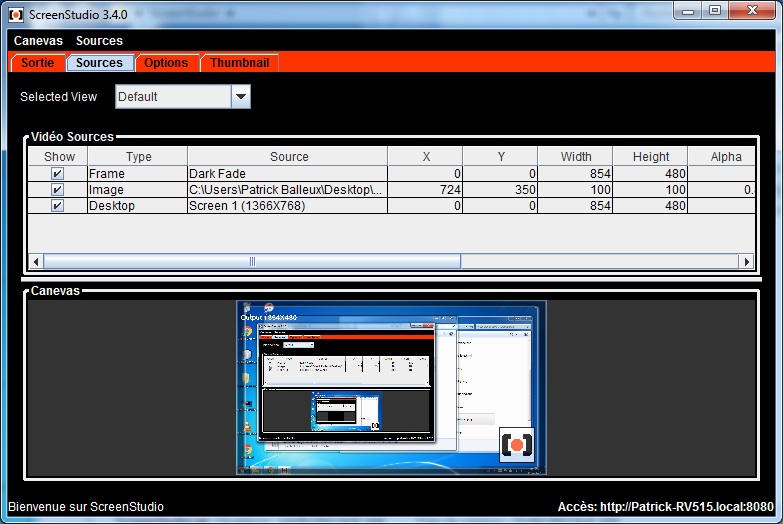 URL: https://launchpad.net/kazam
Written in Python language, Kazam Screencaster is an opensource screencasting program with a straightforward and easily understandable user interface. Along with the ability to record computer screen, Kazam Screencaster can also:
Record videos using your computer's webcam
Save the recorded videos as *.GIF file
Record audio from your microphone, speakers, or both
Kazam Screencaster can be installed on Ubuntu, Natty, Lucid, Oneiric, and Maverik distributions. However, at the time of this writing, technical support is only available for Ubuntu 12.04 Precise Pangolin.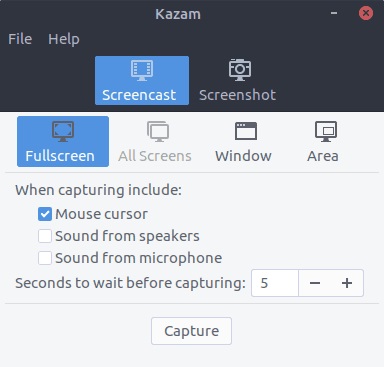 URL: https://www.videolan.org/index.html
In addition to supporting almost every video file format, VLC Media Player, one of the most popular and widely used media players, also lets you record your computer screen once configured correctly. A few other key features that the program offers include:
Different capture modes, namely: DirectShow, TV-digital, and your computer's Desktop
Customizable capturing frame rate
Importing local or streaming videos using their URL for capturing
VLC Media Player is available for almost all variants of Linux, macOS, and Windows platforms.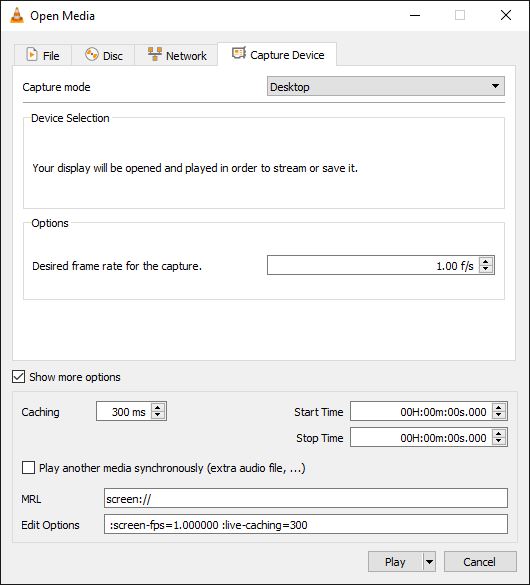 URL: https://obsproject.com/download
If you're fond of precision and professional-like output, you may find OBS Studio or Open Broadcaster Software Studio, an opensource program, the best screen recorder for Linux. With fully arrangeable user interface that lets you personalize the entire layout to fit your needs, OBS Studio has various features that are mostly available only in paid applications. For instance:
Live to stream
Option to choose audio from different sources like speakers, video capturing devices, microphones, etc.
Multiple transitions presets
Built-in editing options
OBS Studio is available for Linux (Ubuntu), Windows, and Mac OS platforms.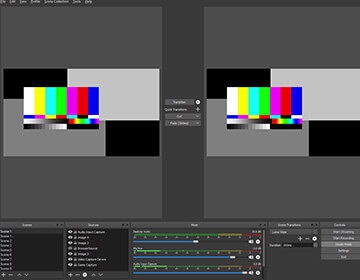 URL: http://krut.sourceforge.net/download.html
Being a professional trainer, if you're looking for an opensource authoring tool to screencast your educational and instructional video tutorials for your trainees or platforms like Udemy, Lynda, or Pluralsight, KRUT Computer Recorder might be a solution you would love to try. Some key features that KRUT offers are:
Screen area resizing during recording sessions
Varied frame rates for screencasting (recording) and playback
Accuracy in audio and video syncing
KRUT Computer Recorder is available for both Linux and Windows operating systems.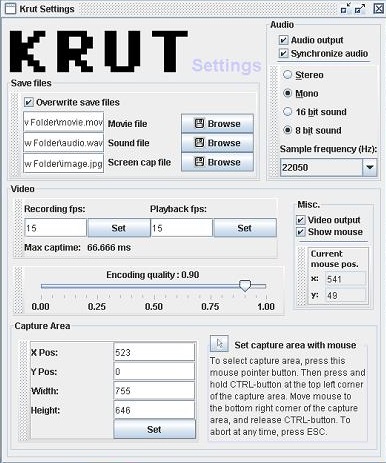 URL: https://github.com/leafo/gifine
Gifine is another lightweight opensource Linux video recording software available via the GitHub platform. In addition to recording your computer screen, Gifine also allows you to:
Edit recorded videos to remove unwanted sections
Save the recordings in *.GIF or *.MP4 format
Stitch multiple *.GIF or *.MP4 files to a single video
At the time of this writing, Gifine is available for Ubuntu.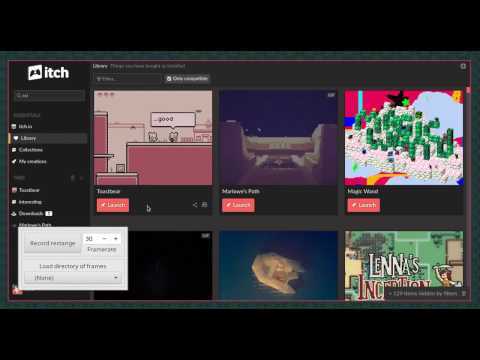 URL: https://github.com/phw/peek
Initially developed to create short *.GIF files, Peek also allows you to export the recordings to *.MP4 or *.WebM formats. Although not enough feature-enriched to be used as a full-fledged authoring tool, the following key features still make the program worth trying:
Adjustable recording area according to the interface of the target program
Extremely simple UI with least technicalities
One-touch recording
Peek is an opensource program that is currently available for Gentoo, Fedora, OpenSUSE Tumbleweed, NixOS, Solus, Arch Linux, and Parabola distributions.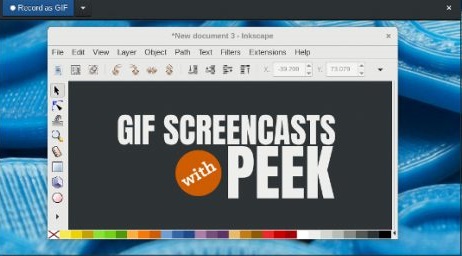 URL: https://www.debugmode.com/wink/download.htm
Developed for trainers, Wink is an efficient freeware authoring tool that allows you to record your computer screen to create video tutorials of all types. Some additional key features make Wink even more useful for many instructors. For example, Wink:
Let's you record your voice along with with screencasting the computer screen
It allows you to export the recorded videos as Standalone *.EXE files, PDFs that can be used to produce printable user manuals or documentation, Flash files, etc.
Auto-captures screenshots upon input detection (via mouse or keyboard)
Wink is available for all 32-bit Windows and many Linux versions.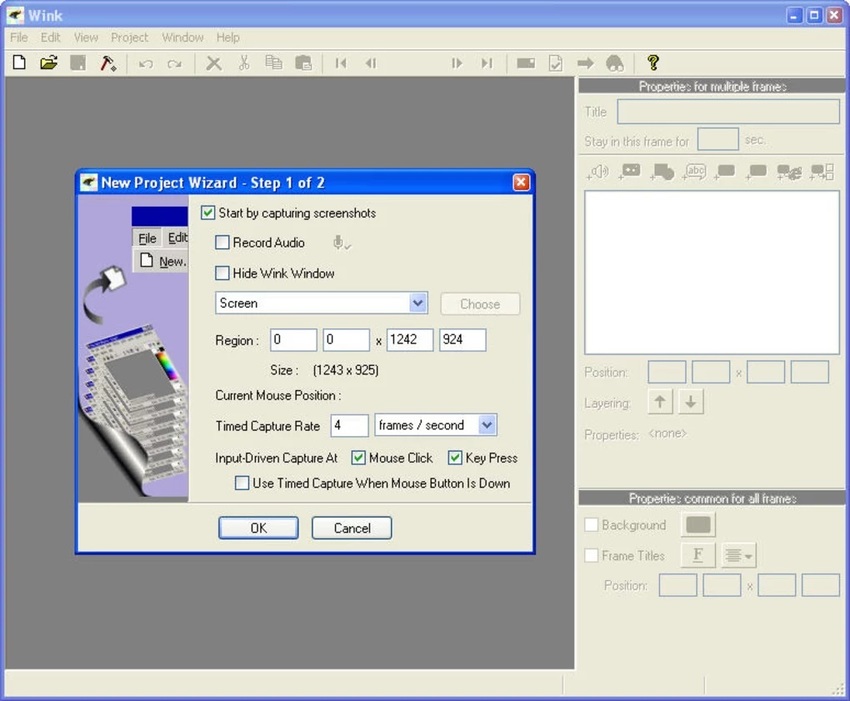 URL: https://github.com/freeseer/freeseer
Written in Python programming language, Freeseer is one of the best opensource tools for people who wish to capture their computer screen during conference sessions. In addition to this, the program also lets you create short video tutorials, product demonstrations, custom lectures, etc. while the following key features are icing on the cake:
Ability to stream your desktop
Ability to pause and resume recording as per your convenience
Ability to manage the discussions in a conference by adding a placeholder for each participant, and then adding the conversation of the participant to their corresponding placeholder
Freeseer is available for both Linux and Windows platforms (with their dependencies). However, it's preferred to install the x86 (32-bit) version on Windows.
Summary
If you are a professional instructor who wishes to produce your video tutorials, or you are working as a corporate person who occasionally uses a screencasting software to explain how to operate a particular program or surf and use a website, your first priority could be to have a video recording tool that has all the features that fulfil your needs.
The next thing you might look for is an open source Linux screen recorder, and if it is not available or is not efficient enough to give what you're looking for, you may go for the cheapest one available. That said, although there might be several other free or paid Linux video recording software, those listed above are appreciated by many users for one reason or the other.
If you're looking for Windows and Mac Screen Record, Wondershare UniConverter could be one of your best choices.
Wondershare UniConverter
· UniConverter has a simple interface that most beginners could easiest to learn how to use it.
· You could convert your video, image, and audio file to more than 1000+ formats without losing quality.
· Using UniConverter Toolbox function, includes convert images, create GIF, burn CD, rip CD, cast to TV, and fix Meta tags with just a few clicks.
· UniConverter could help you to transfer videos from computer to iPhone or Android mobiles without using iTunes.