Sharing some setting tips and tricks with your friend or flaunting your gaming high on social media or other platforms requires you your record your iOS device screen. There are many different situations when you need to record the screen of your iOS device. So if you too are struggling for ways to record screen without jailbreaking your device, you are reading on the right page. Below listed are the best iPhone, iPod, and iPad screen recorder tools.
Part 1. Using Build-in Screen Record Feature without Download
The iOS devices running on iOS 11 or later OS versions come with a built-in screen recording feature that allows capturing the screen along with the sound. The feature is available on iPhone, iPad, and iPod Touch devices and requires no third-party software download or installation. The recording is saved to the Photos app of the device.
Steps to Record Screen using the Built-in Recording Feature
Step 1. On your iOS device, go to Settings > Control Center > Customize Controls. Click on the + option next to Screen Recording.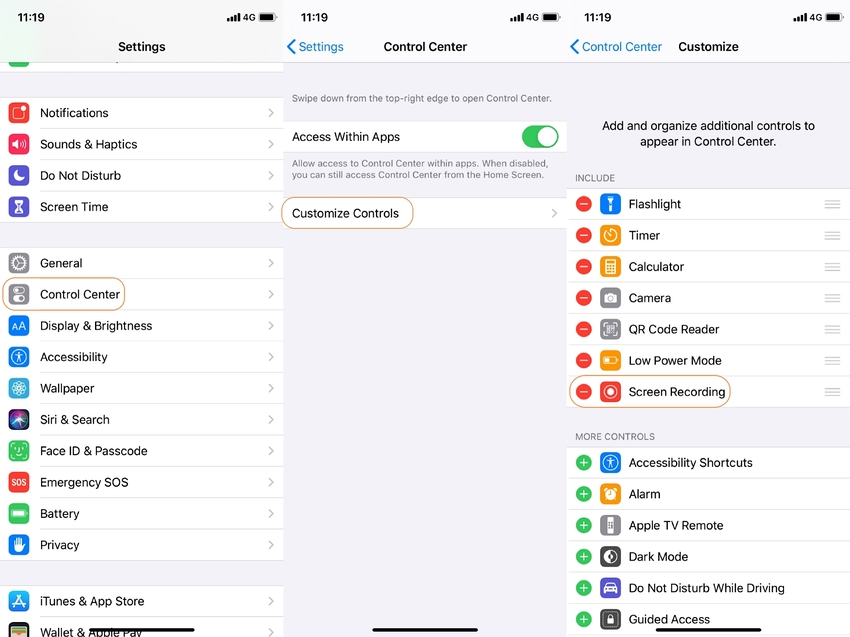 Step 2. On your iPhone X or later versions or iPad with iOS 12 or later versions swipe down from the upper-right hand side corner of the screen to launch the Control Center. (For other versions and devices swipe up from the bottom edge of the screen).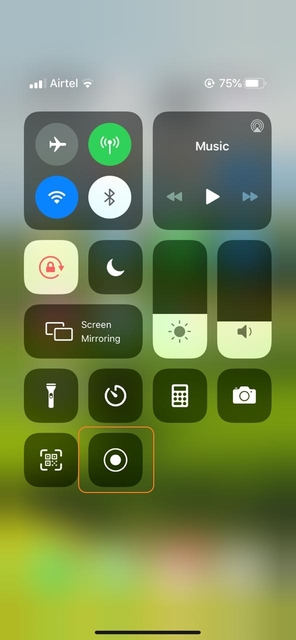 Step 3. Press deeply on the record icon and enable the Microphone On. Under Screen Recording you can see the Photos option enabled which means that the recording will save to the Photos app. There is also an option where you can broadcast the recording to Skype or Messenger.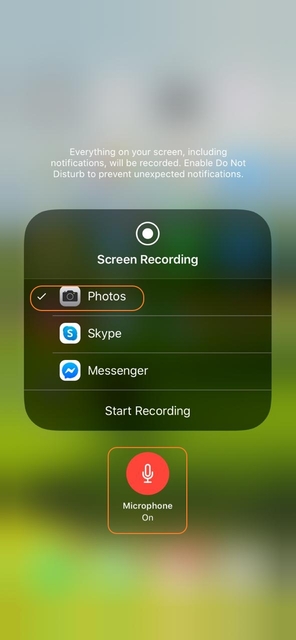 Step 4. Click on the Start Recording option, and with 3 seconds countdown, the device will start recording the screen.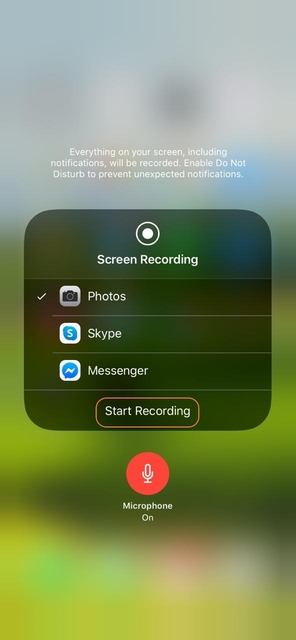 Step 5. To stop the recording launch, the Control Center and click on the blinking red button. Alternatively, you can also prevent the recording by clicking on the red status bar at the top of the device screen, and it will open a dialog window asking you stop recording. Click on the Stop option.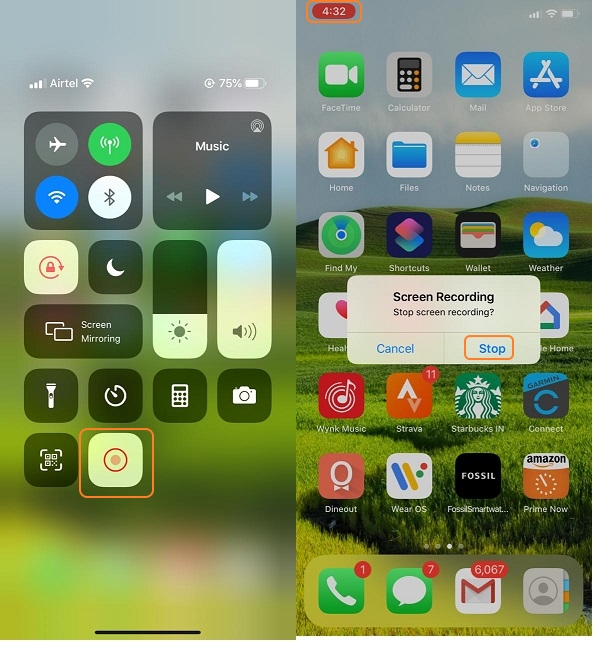 Once the process is complete, the device will display a message- Screen Recording video saved to Photos. The recording can be checked from the Photos app of the device.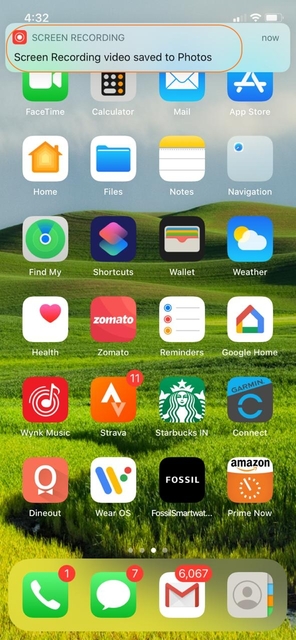 Note: In several apps, the audio recording may not be allowed.
Part 2. 3 Best Screen Recorder App for iOS System
For the Apple screen recording, several iOS apps are available. Installing these apps of your device helps to get the screen recorded in a simple, quick manner. Listed below are the best screen recorder for iPhone apps.
URL: https://apps.apple.com/us/app/record-it-screen-recorder/id1245356545
Developed by DIGISET LLC, this is free to use an app that facilitates recording your iOS devices screen. The app facilitates one tap recording of the entire screen and allows recording games, tutorials, and all other content. The app also supports a feature where video reactions and audio commentary can be added to the recorded screen. Additionally, the app also supports video editing, sharing, and organizing.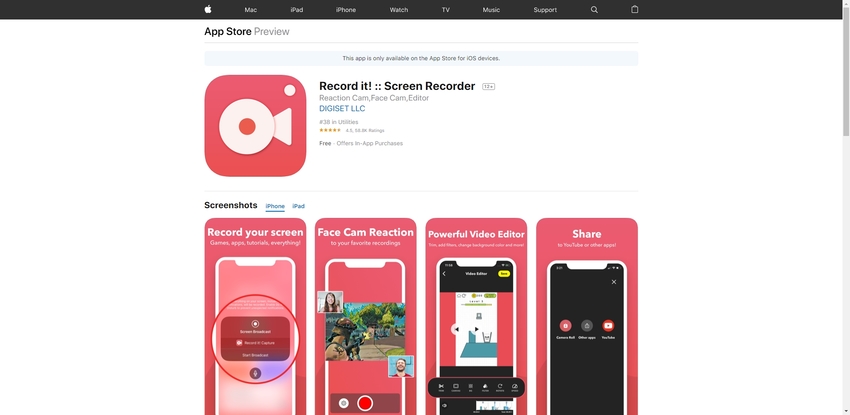 URL: https://apps.apple.com/us/app/techsmith-capture/id1266321056
This is free to use video capture the iPhone app with a high 4.5 rating that also facilitates recording the iPad screen. The process of screen recording through the app is quick and straightforward. Working on the devices running of iOS 11, the app allows recording one and more screen videos. The app can also import the videos recorded by other apps or iOS screen recorders. You can also keep your recording organized using the app. Using the WiFi connection, the videos can be transferred to Camtasia and Snagit.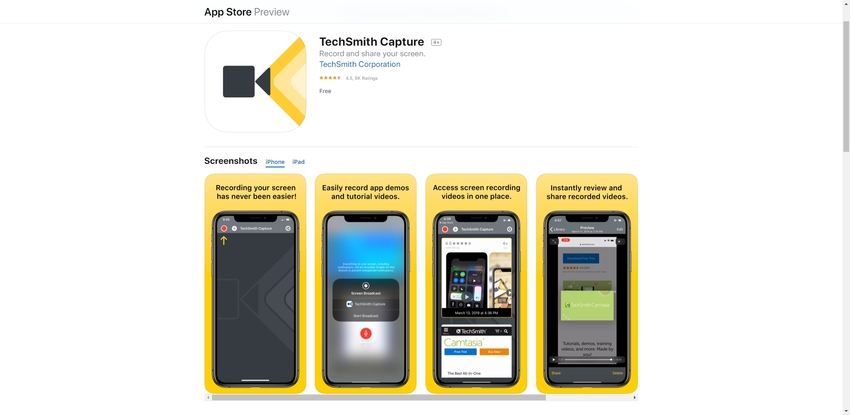 URL: https://apps.apple.com/us/app/go-record-screen-recorder/id1345200849
Free to use, this is another easy to use iPhone and iPad screen recorder app. Your apps, games, and other screen content can be recorded using the app, and there is also an option to edit these recordings and use the Face Cam to add the reactions further. App audio can also be recorded using Go Record, and the opportunity for exporting the recording to the photo library and sharing them with YouTube is also available. The app works on devices running on iOS 11 and higher versions.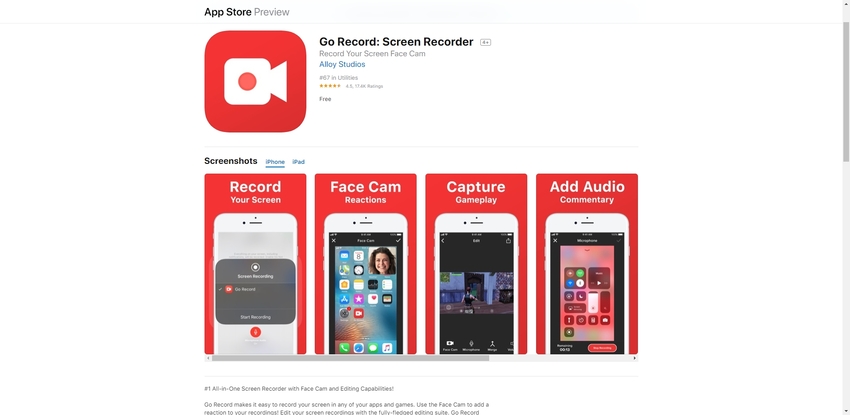 Part 3. Best iPhone/iPad Screen Recorder for Windows and Mac
To record the iPad, iPod, and iPhone video to the computer, an array of Windows and Mac-based programs are available. Below given is the roundup of the best tools.
Wondershare iOS Screen Recorder
URL: https://www.wondershare.com/ios-screen-recorder.html?_ga=2.149726582.1944141894.1571736541-1977128364.1571736541
Price of the Wondershare:
$19.90/1 Year License
$39.90/ Lifetime license
Wondershare dr fone ios screen recorder is one of the best screen recorders for iOS that is available for Windows OS and allows recording iPhone, iPad, and iPod screen.
Key Features:
Allows to mirror your iOS device on your computer screen wirelessly in real-time without any lag.
iOS devices running on iOS 7.1 to iOS 12 support.
Support recording system audio and come with an option for customized settings.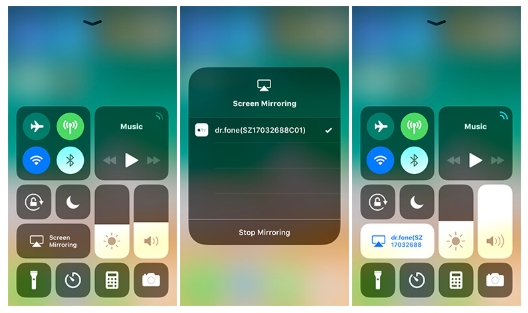 URL: https://www.airserver.com/Overview
Price of the UniConverter:
AirServer for Window 7/8/10 and Mac system:
14 days free trial version also available
$7.99 - $11.99/Educational License
$19.99/Consumer License
$39.99/Business License
This is a popularly used mirroring software that works with Mac, Windows, Xbox One, and other devices.
Key Features:
The software converts your system into a universal mirroring receiver and thus allowing to mirror the display of the device.
All the major screen mirroring technologies are supported including AirPlay, Google Cast, Miracast, and others.
All widely used devices including iPhone, iPad, Android, Pixel, Chromebook, and others supported.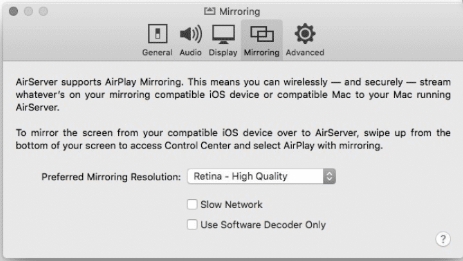 URL: https://www.airsquirrels.com/reflector/features/mac-and-windows
Price of the UniConverter:
$14.99 with 7 days' free trial version
Available for Windows and Mac, the tool allows recording the screen and comes with powerful features.
Key Features:
Allows to mirror one or more devices to the system wirelessly.
Voice over audio can be added to the recording and there is an option for customized recording.
Device controls option available with smart layouts, frames, and other features.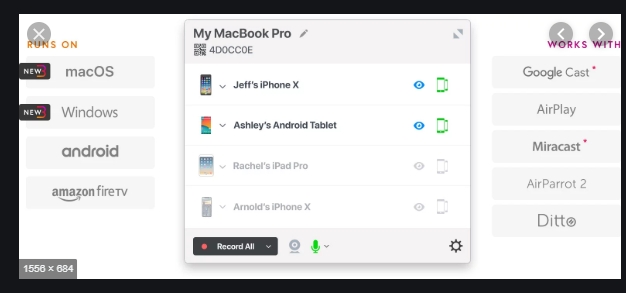 Summary
To help you deal with situations on how to take a screen video on your phone without jailbreaking, above mentioned are the best apps as well as desktop tools. Go through the features and use the program that meets your requirements.
Without worrying about jailbreaking your iOS device, use any one of the above phone apps or desktop program to record your device screen.
If you're looking for an excellent screen recorder for pc, Wondershare UniConverter can be one of the best choices. For more information about UniConverter, please check the below.
Wondershare UniConverter
· Wondershare UniConverter is the easiest to use software because it has a simple and intuitive application interface.
· It has a 30x faster speed without quality loss while convert and compress files.
· It allows you to transfer videos and images from computer to iPhone or Android mobiles without using iTunes.
· In the Toolbox tab, includes convert images, create GIF, burn CD, rip CD, cast to TV, fix Meta tags, and others.
· Wondershare UniConverter supports Windows and Mac operating systems.