I got a bunch of old VHS and HI8 tapes with playback issues. Some are moldy and some seem ok but still have all kinds of tracking issues. What do you guys recommend to restore the footage or at least clean it up?
Though not in use anymore, VHS tapes are prized possessions as they have special memories to be cherished forever. So if you have these tapes which are showing playback, tracking, and other issues, its time to restore them. With time these tapes deteriorate and have several issues. Even if you are planning to get them converted to a digital format, you first need to restore the tapes so that you do not lose and miss any part of the video. More about restoring VHS tapes is discussed in the following parts.
Solution 1. Restore VHS Tapes on your own
So if you have the time and the patience to check your VHS tapes step by step and restore them, this DIY method is just right for you.
Check the tape: First of all check for any physical damage to the tape like split, jumbled tape, outer cover breakage and any other
Open the outer case: Next, you need to unscrew the 5 screws on your tape using the screwdriver. While unscrewing and opening the case ensure that the front side is upwards and facing you and do it gently
Cut the damaged parts: Now you need to check the problem areas. If the tape is damaged in portions by VCRs teeth or is tangled in parts you need to get rid of these damaged portions first. To do so, unwind the tape and then make a clean edge to cut the parts.
Tape the tape: After removing the damaged portion (you will sadly lose the portion of the video which is cut) you need to join the ends to have a seamless transition of the videos. You can use scotch tape or even go for splicing tape which is quite thin and works well. Here it needs to be ensured that your tape does not overlap with the sticky side-up.
Running the tape: Next, you need to run the tape through the pinch rollers and then wrap it at the top of the cassette.
Put back the outer casing: Finally, put the outer casing and the screws back into their place.
So with the steps above, hopefully, you will be able to restore your VHS tapes.
Solutioin 2. Restore VHS tapes with professional service - Legacybox
Restoring VHS tapes on your own is definitely a tricky task and also does not guarantee you success. So instead, you can opt for professional services that are experienced in doing the job and one such popular service providers are Legacybox. You can hand over your tapes to these service providers and their expert will repair and restore them in the best possible manner. Additionally, you can even get the tapes converted into a digital format using Legacybox so that there is no further loss of content.
More details about Legacybox can be checked from their official site: https://legacybox.com/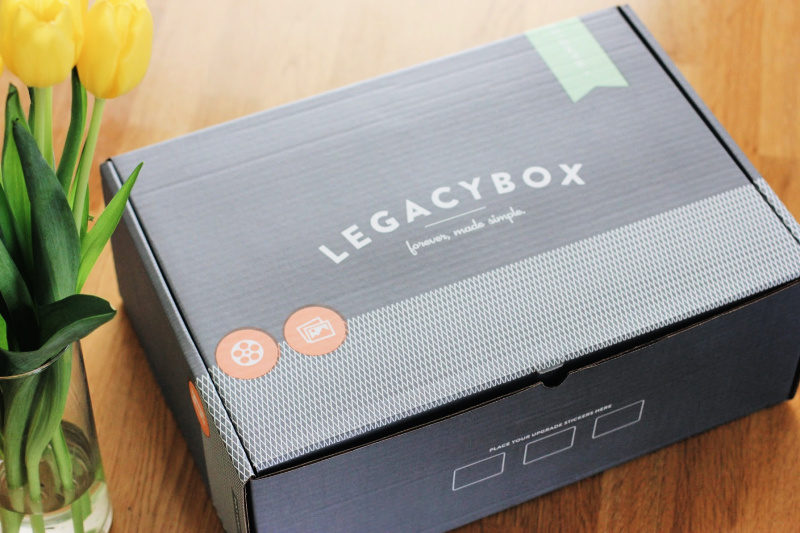 Summary
So restoring your VHS tapes is like restoring your childhood memories and videos. Do it yourself or hire professional services and once the restoring is done, transfer VHS to computer so that all your videos are digitalized and saved.
Wondershare UniConverter
· Transfer videos to iOS and Android devices with ease.
· Burn videos and photos to DVD with built-in DVD menu.
· Built-in video editor to trim, crop or rotate your video files.
· Compress video to smaller size for easier transfer.