Getting a perfect picture for your Instagram or Facebook profile picture or post is always on demand. Whether it be Christmas or a hot day in June, people seek to get their snaps to look perfect no matter the time of the year. This led to the creation of photo editors, which took away most of the problems associated with making the snap look better. Photoshop became common in the software market, and people started using it to enhance their photos. With progressing technology, online photo editors like Photoshop came to the market with the same features and skills, removing the needs of downloading special software and providing online Photoshop services. This article will discuss the best online photo editing tools that are readily available to augment the photos with features like fine-tuning and color blending.
While considering online editing tools, they are built with HTML5 that makes them compatible with any modern web browser. With the saturation of the market with online photo editing tools, we observe tools that provide simple transitions to tools that are browser-based versions of Photoshop itself. This article will discuss three exemplary online platforms that have been developed to provide basic editing features along with advanced and professional features, as per the need of the user.
Pixlr X
If we talk about the best tool in the business, Pixlr X absolutely takes the concept of photo editing to another level. Their impressive editor is so advanced and detailed that it leaves several desktop applications to shame. Though its availability is both presents in the form of free and premium versions, it has a good amount of features to offer to its users.
A platform that has been designed with caution and perfection keeps a standard in delivering the perfect photo. If the user uploads a large-sized photo, Pixlr X offers them to have it resized to 3,840px. What's good for the user in this? We commonly observe that editors impose size restrictions. Pixlr X diminishes the need to cancel the upload and move to a photo resizer first to get the photo small or enlarged.
The user interface of Pixlr X is what is most refreshing for users who frequently use online Photoshop services. Every tool has an associated icon with its detailed function available for novice if needed. It even comes with illustrations for a few cases. Pixlr X constitutes almost all kinds of basic manipulation and editing tools. What makes it more promising, compared to other existing online tools, is their Photoshop-style layer for complex composite images. The famous magic wand tool, freeform selection tool, and cutting tools are offered here at Pixlr X, which finishes the need to have downloaded photo editing tools. It surely is a top recommendation for editing images online.
You can visit Pixlr X by clicking here. URL: https://pixlr.com/x/?sscid=51k4_wwm3e&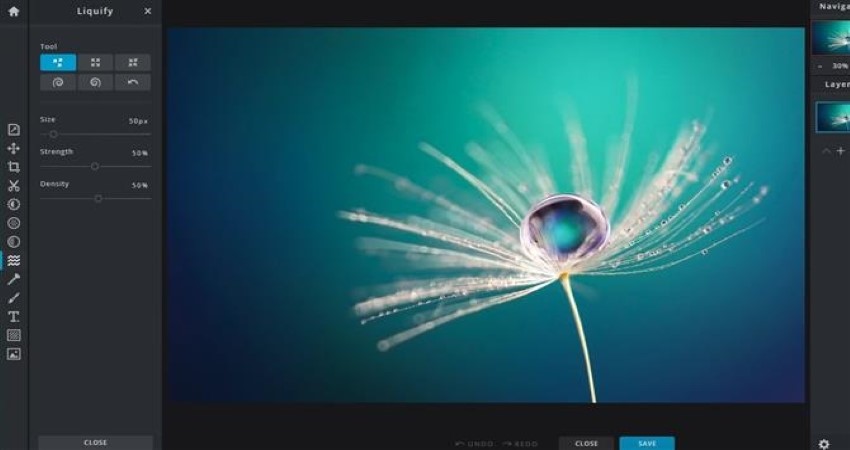 Polarr
Polarr is a tool majorly designed for advanced purposes. It usually doesn't suit people who are new in photo editing. Thus its interface is described as minimal and confusing for users who are new to it. Its interface represents tools in small icons while making the photo prominent. Polarr has clearly made segregation of the standard and premium filters, which makes several people save themselves from unnecessary disappointment.
Polarr comes with all forms of advanced editing tools that provide fine-tune exposures, snap blending, and blemish removal for improving the complexion of the picture. If we are to compare any photo editing software that can be downloaded, we may find a very slight difference in their features. Polarr comes with a few drawbacks, which can be justified by the fact that this platform is generally for people who are more into photo editing. Yet, it associates itself with another problem where users can only export a single file in a day while using its free version. For countering this issue, they have to purchase a package.
For users that have the basic knowledge of photo editing and are looking for platforms that constitute advanced tools for photo enhancement, Polarr is the perfect spot for them to work on.
To get to know more about Polarr, click here. URL: https://photoeditor.polarr.co/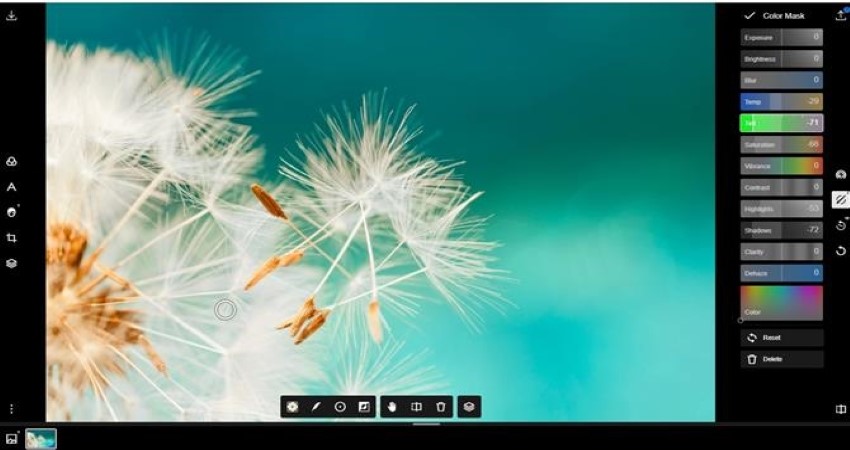 Canva
This platform features creativity and productivity in pictures. People who frequently use Instagram should definitely sign up for Canva that provides excessive features such as background images for Photoshop editing HD online. Canva helps produce impressive social media posts that clearly define attraction, meaning, and description in the pictures. It provides easily accessible templates for cards, flyers, and posters.
With impressive features and a wide range of designs, this tool provides a perfect platform for beginners to get their posts designed for free. Canva even allows us to create our designs from scratch. The interface it provides is straightforward, yet catchy for various users. Most of its essential tools, such as automatic background remover, glitch, and slice effects, are available at a single click.
Canva is available in the form of two subscription plans i.e., Canva Pro for $9.95/month and Canva Enterprise for $30/month that leads users to a more excellent range of designs and features. After using Canva, there will be a significant change in the Instagram feed you upload on your profile.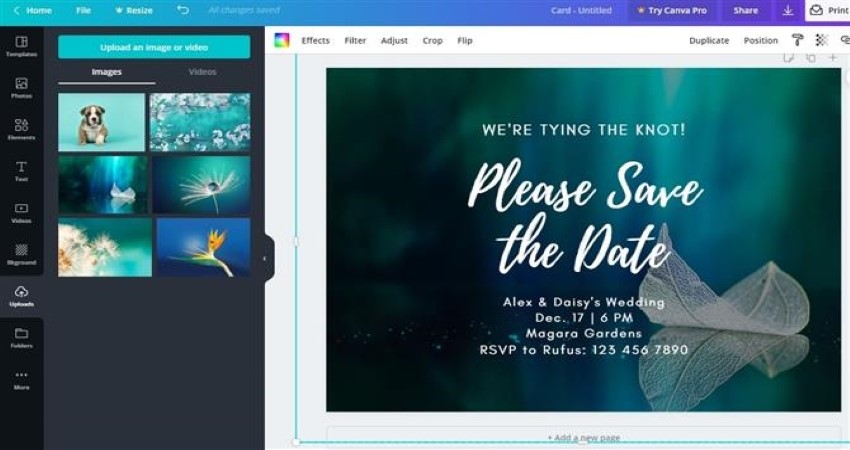 Summary
Photo editing has been made easier with the introduction of online photo editor like Photoshop that provides similar features to users as in the desktop applications. This article has stated a few most prominent photo editing tools available online that have the ability to compete with these desktop applications, after considering their impressive features and explicit functions. Apart from the range of features it provides, they are also known for their highly compatible and friendly interfaces. A read of this article will surely make the decision of users easier over the photo editing tool of their choice.