Video content creation requires a lot of attentiveness and precaution; otherwise, things may go wrong. If you want to create a video for public display, some peripheral scenes and dark sides on the screen ought to be eliminated.
You will get to know the best software available online that can be used to crop MP4 video to the highest quality in this guide. Later, you will get a more in-depth glimpse of Wondershare UniConverter, which is the best online tool to crop MP4 videos. Its features and the whole process of using it will also be discussed in detail.
Part 1. Top 5 Online MP4 Cropper Tool to Crop MP4 for Free
Presently, MP4 video format is highly acclaimed in all desktop and mobile devices. Whether you have a long video file and you would like to share only a section of it, or you are looking for means to do away with some parts on the screen, there is plenty of online software that can help you crop MP4 video free. Below is a list of 5 cropping tools available online;
URL: https://www.media.io/video-editor.html
The online version of UniConverter has proved to be very efficient when it comes to editing videos online. With the software, you can easily crop, trim, rotate, adjust, and flip videos for free, and within just a few clicks. The software is also hugely similar to ones used in major social platforms like Facebook, YouTube, and Instagram. Therefore, it is swift and easy to use. You will have to add the video you want to edit into the software, edit it with its flip, rotate, trim, etc.
Key Features:
The software is useful in cropping, rotating, and trimming videos online.
Provides a chance to adjust the contrast, brightness, and saturation of the video.
The software is available online for free. Hence, other than its ease in use, you won't have to incur extra costs getting a license, or accessing exclusive features.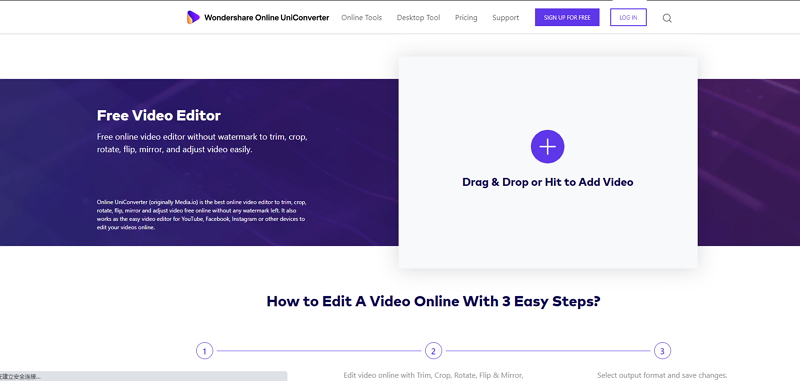 URL: https://ezgif.com/cut-video
EZGIF is a simple software mainly meant for making GIF online and also editing gif that has been animated. Other than being a GIF editor, this simple toolset can also perform conversions to different file formats such as PNG, FLIF, WebP, and MNG. The software does also support some simple video editing.
Key Features:
You can either reduce or increase the speed of a video with the software.
Rotate video.
Reverse a video.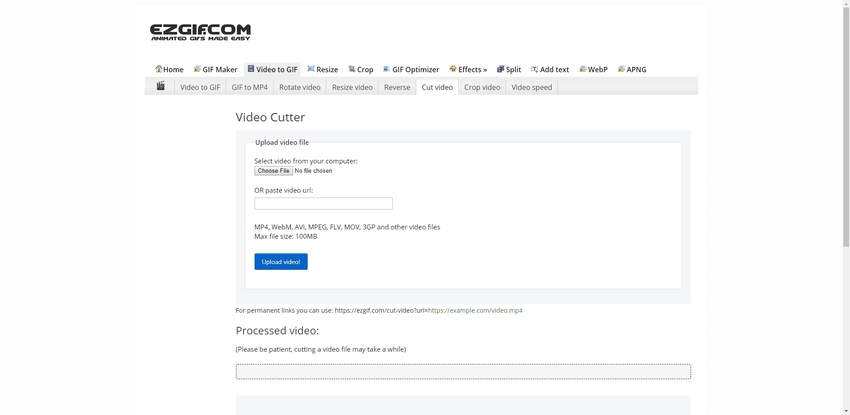 URL: https://online-video-cutter.com/
Straight from your browser, online video cutter allows you to crop an MP4 file and save it into your device directly. The software supports all the video formats available out there hence you will not have to worry about compatibility issues. And if the file you are trying to upload fails to open then it can be as a result of its vast file size or the data itself may probably have been damaged.
Key Features:
Video rotation ranging from 90-270 degrees.
Supports file size of up to 500MB.
Allows users to crop videos and also change proportions at the frame.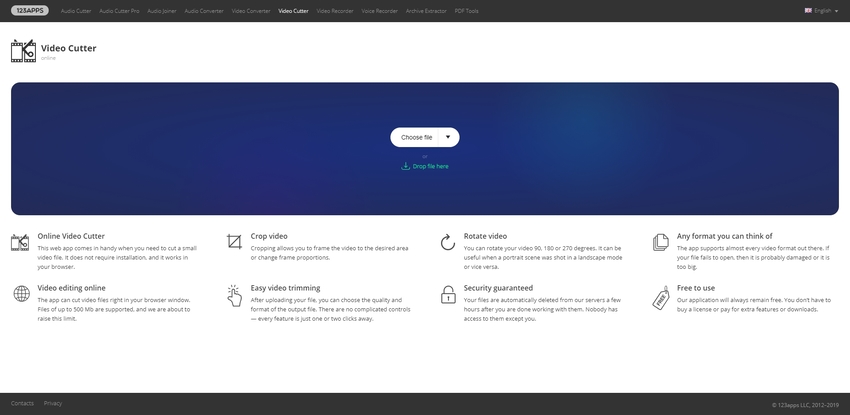 URL: https://clideo.com/crop-video
Clideo is a web-based application that allows users to crop MP4 video online. Its ease and convenience for use have made it stand out among other video cutting software providers. Since the application is available online, you do not have to worry about the kind of device you are using. Clideo is also integrated with cloud storage platforms like Google Drive and Dropbox, and hence, it allows users to crop videos stored there, and later save them back.
Key Features:
Files are highly secured hence no one else can access them except you.
The software works with all the video formats.
Provides for format change in the same window.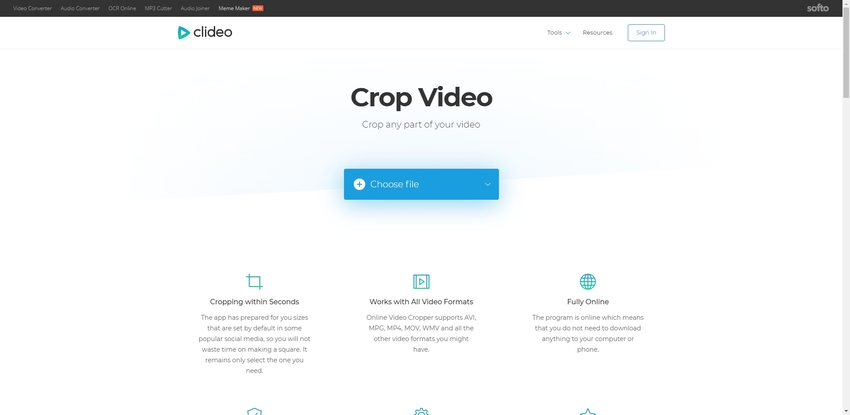 URL: https://www.kapwing.com/trim-video
Generally, making video edits should not be complicated. But for some reasons, they are, especially when a user fails to use the appropriate tools. You can now go forth happily with the help of Kapwing since the site lets you trim videos online easily and for free.
Key Features:
Filter that allows for adjustment of lighting and color.
Stop motion effect.
Provides for sound effect editing.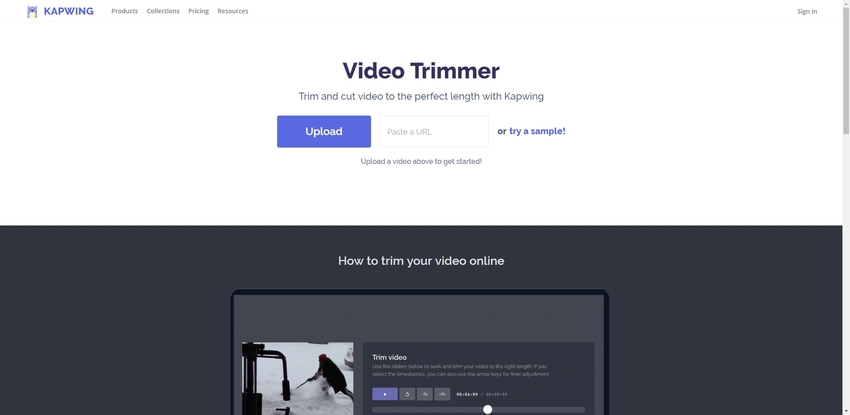 Part 2. The Best Software to Crop MP4 Video Format
With the demand for video conversion, plenty of MP4 crops free online tools has been availed to meet the need. Not many of them, however, perform the conversion while at the same time maintaining the quality of the videos. Wondershare UniConverter solves that, and even more, a thing that has made it stand out monolithically as the ideal choice of many video editors. And once you go about using this software, you will come to realize that it is far much better than the other tools you've been using.
Wondershare UniConverter
· It has editing features such as cropping, changing brightness, saturation, watermarks, rotating, etc.
· It allows you to download videos from streaming sites. The only requirement is that you copy-paste the URL link of the video into the website and you will be good to go.
· Wondershare UniConverter also allows for DVD burning.
· Converts videos providing support to up to 150 different file formats.
· Other than allowing you to download, burn, and convert videos, the software also enables users to edit the videos and add effects.
Cropping Steps with Wondershare UniConverter
Step 1. Open the Wondershare UniConverter software. Then, click on + Add Files to upload the videos you want to crop. Three editing buttons will appear; click on Crop that will be in the middle.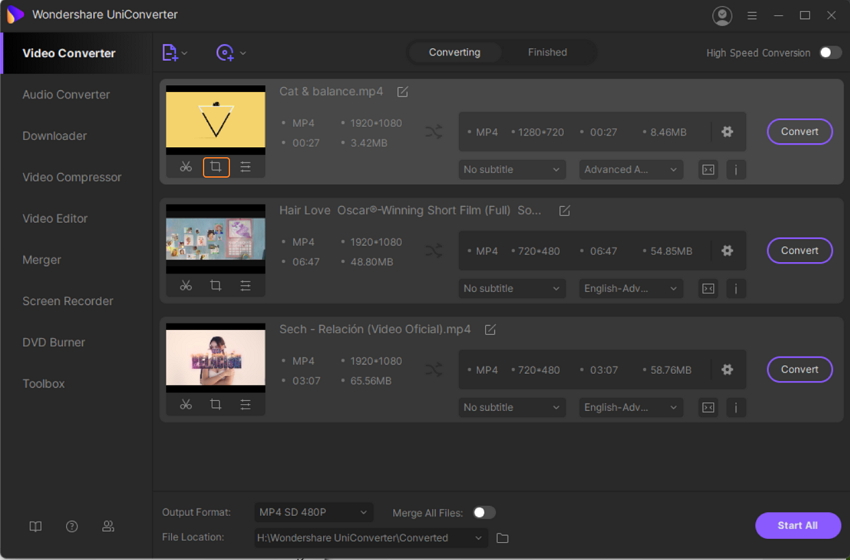 Step 2. You will then be availed with rotation options that include clockwise, anticlockwise, flip horizontal, and flip vertical.
Step 3. You can do either;
i. Enter the specific size of the video frame by inputting its height and width.
ii. Drag from the corner of the video to the right size of video you want.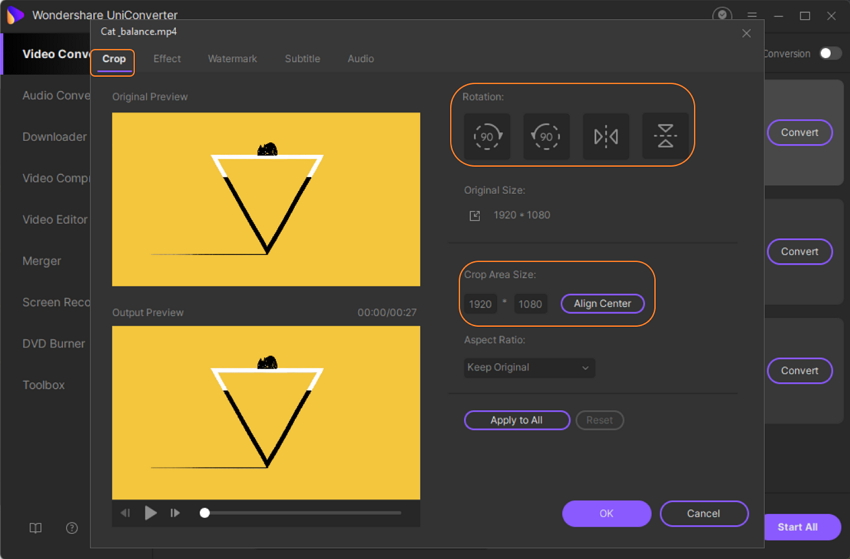 Step 4. Then set the video ratio where you can keep the original, crop size, etc. By using the drop-down menu.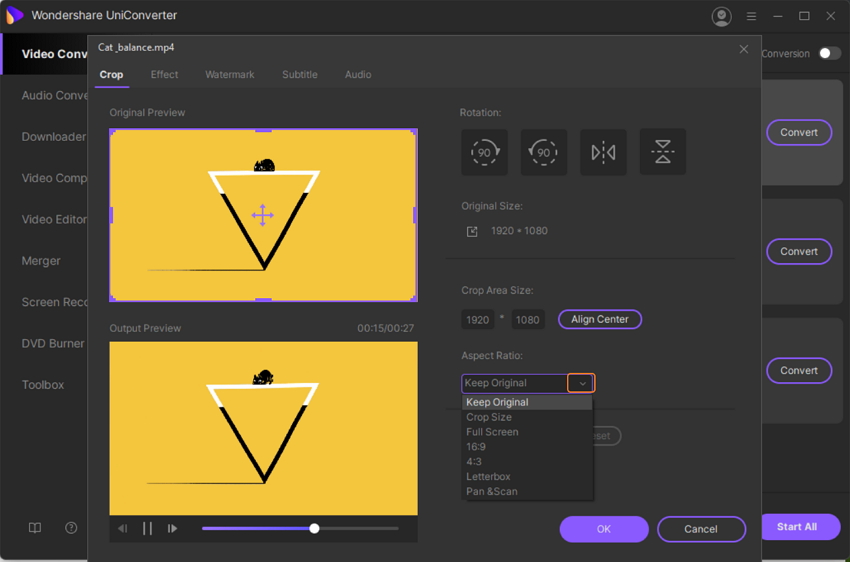 Step 5. Click on the OK button to save the MP4 changes.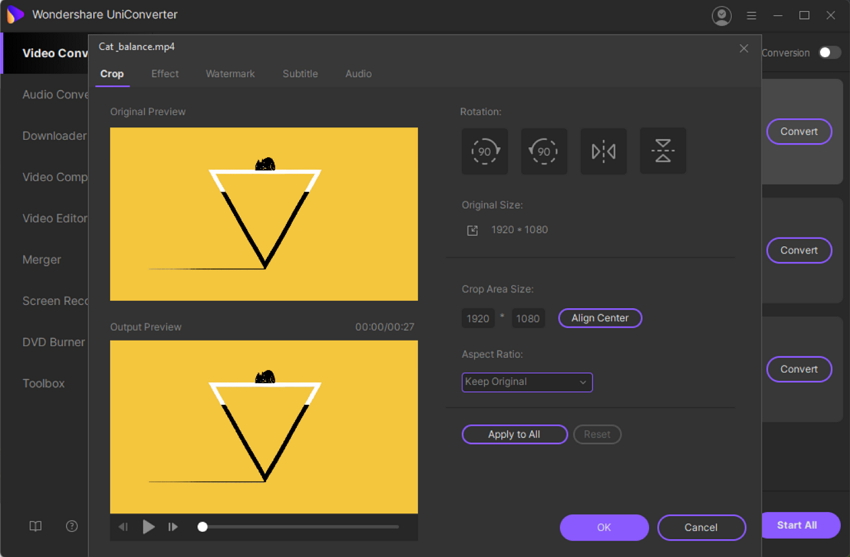 Step 6. You'll go back to the main page. Here, you can choose your preferred output format on the option Output Format. Then, opt for Start All.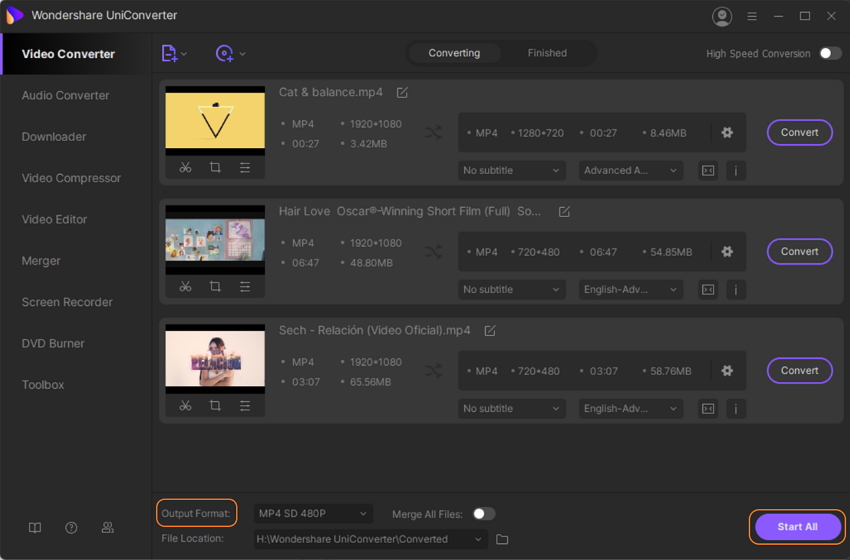 Wondershare UniConverter supports crop, trim, add watermark, add subtitle, add effect to MP4 video files. Want to try it now? Just click the FREE DOWNLOAD button to download the Windows or Mac version.
Summary
With the above detailed guide, now it's all about you to make a suitable choice. But there are some few crucial features that you have to take into account when opting for a tool to edit your files. The features include speed in that they should perform tasks fast, cropped videos should maintain its quality, and the software should not cut videos by key frame but instead use frames. Keeping this in mind always will ensure that the choice you make from the explained software is the appropriate one.