Keeping track of multiple short videos is never easy, and this is why people try to look for merge subtitles with video solutions. If you want to merge subtitles with video, you have come to the right place. You will be glad to know there are tons of merge video and subtitle tools that are easy to use, but you need to make sure that you invest your time in the right tool. So this article has been written. Learn about the best tools that will let you combine subtitles.
Part 1. The best 5 subtitle joiners you shouldn't miss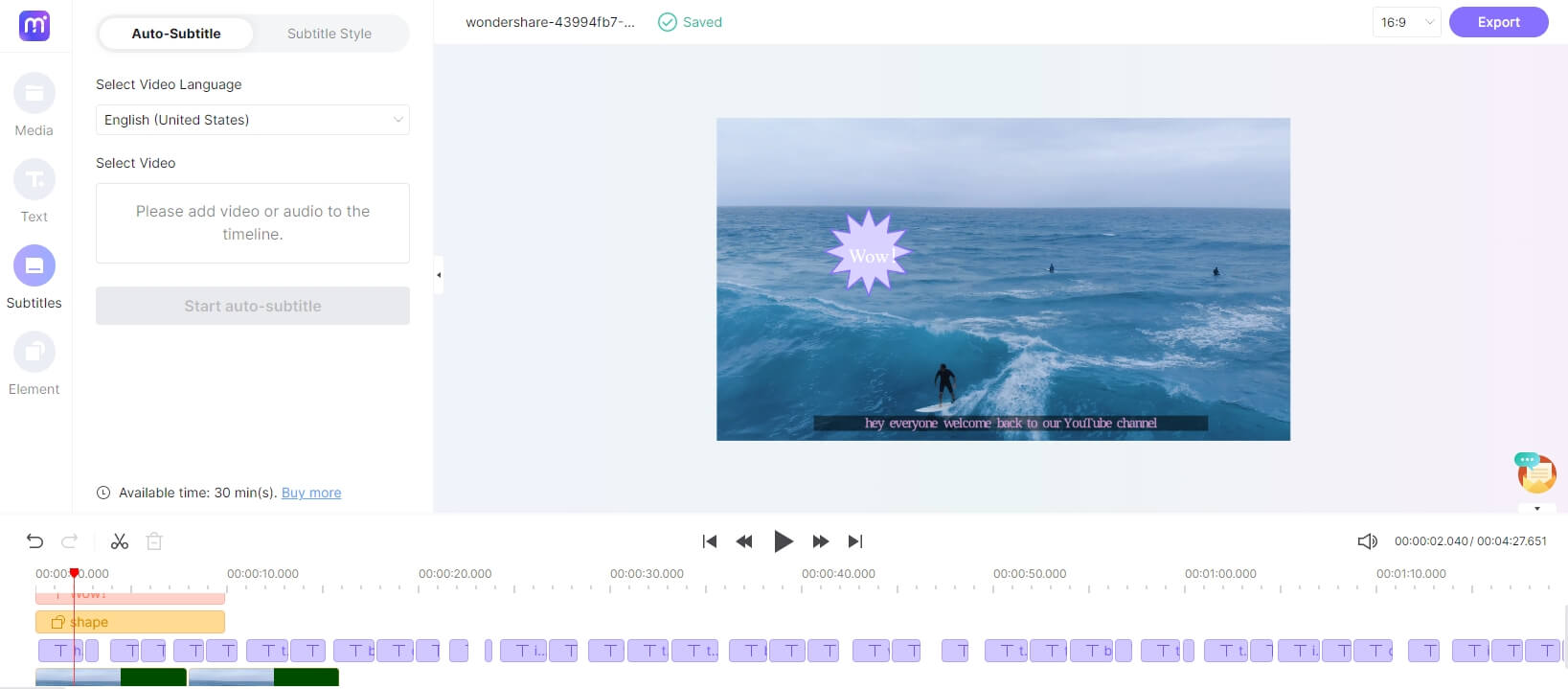 The first tool that you can try to merge subtitles with mp4 is Media.io online video editor. This is an all-in-one media edit, convert, and compress tool that will quickly let you add subtitles and merge different short videos into one. The good thing about Media.io is that it is relatively easy to add subtitles with the Auto-Subtitle tool which generates and adds subtitles automatically. The tool can be used to convert one format into multiple formats, for example, MP4, MKV, PNG, JPG, FLAC, MP3, and much more.
Top Features of Media.io
Generate subtitle and add it to video automatically
Convert videos into different formats
Edit videos efficiently
Compress videos
Quick merging process
Audio and video editing whenever you want
Visit Media.io Subtitle Generator Tool if you wish the AI machine merge subtitles with any video in a snap.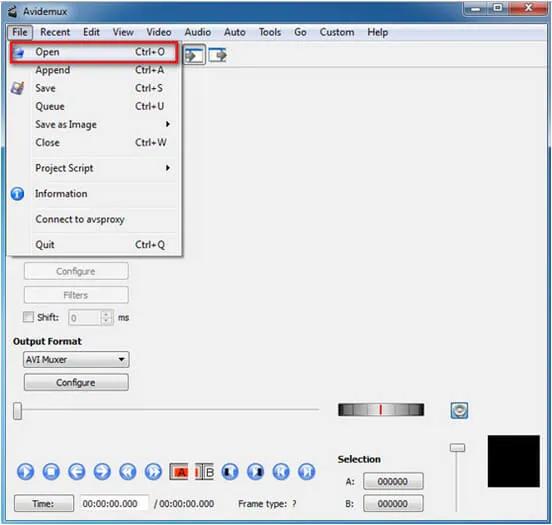 If you want to have a subtitle joiner that won't break your bank, try Avidemux. This is an easy-to-use video editing and merging tool that will allow you to merge subtitles with a movie or multiple short videos with subtitles with just a few clicks. You can combine video and subtitles pretty effortlessly. The best part about this tool is that it is 100% free and can do the job seamlessly. Avidemux supports different video formats, such as MPEG, MP4, AVI, DVD, and much more. Once you merge subtitles with movies, you can use the same tool to edit the content.
Top Features of Avidemux
You can copy and remove a few portions of a video
You can save small parts of the video
Avidemux has audio and video filters
Supports all the major video formats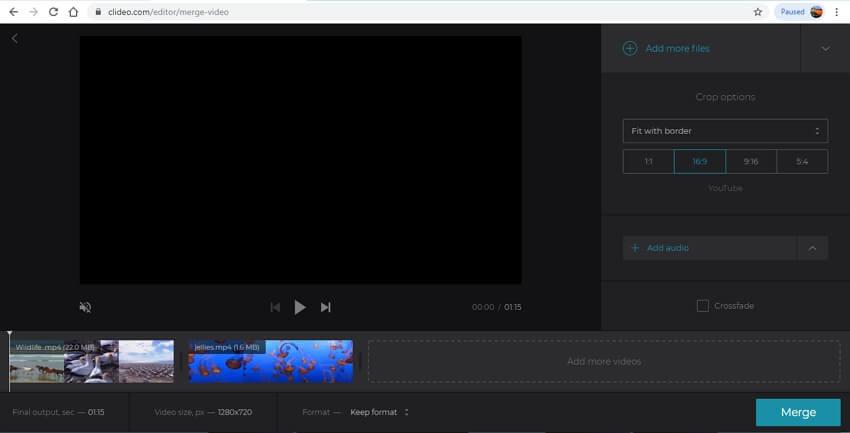 For those who don't want to go through the struggle of downloading and installing software, Clideo can be an ideal choice. This online merge two subtitles video tool will not just allow you to merge two videos with subtitles, but many. On top of everything, you can use it to rotate, crop, resize and do much more. If you don't have subtitles already added to the video, Clideo will let you add texts easily. Despite being an online tool, your files remain safe. If you don't want to compromise with the quality, you can try this tool.
Top Features of Clideo
Compress video and reduce the file size
Create a new video using already existing music, GIFs, photos, and videos
Merge multiple short videos and make one
Add subtitles to your video easily
Add a reverse effect on any video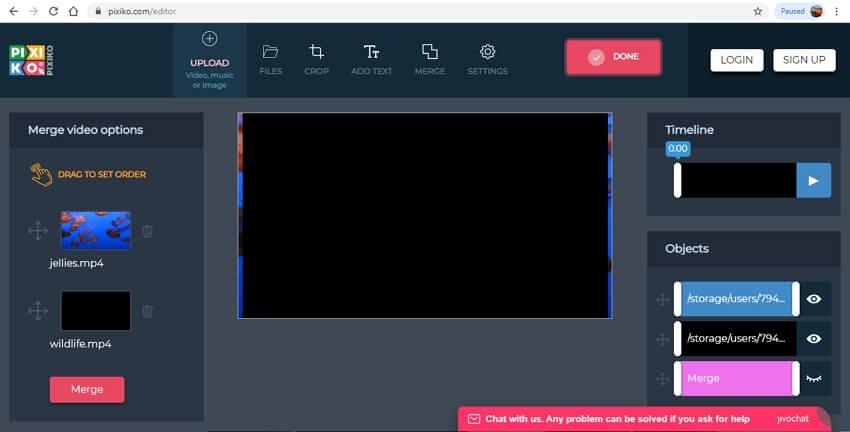 It is always better to choose an easy-to-use subtitle and video merger tool so that you can merge movies with subtitles without wasting any time. Pixiko will only ask you to go through a few steps, and you will be able to combine multiple videos with subtitles efficiently. This is a spectacular online video editor tool and is very reliable. If you prefer using the online tool to edit videos, you should try Pixiko. Many users prefer Pixiko to create stunning videos for presentations and social media.
Top Features of Pixiko
Trim, split, and merge tools
Add text on animations easily
Object motion on video
Add video above images, other videos, or GIFs
Add subtitles and background music
Crop, convert, merge, loop, and cut videos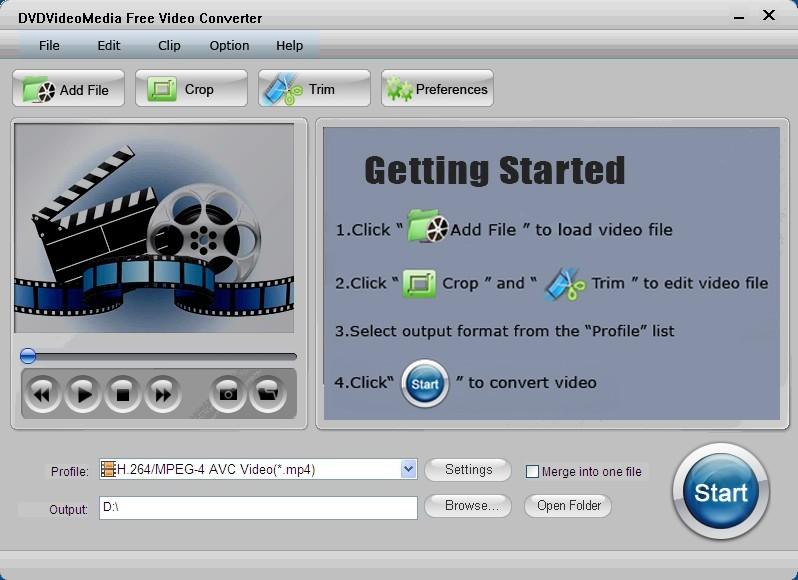 If you are looking for a basic merge movie with subtitles tool, you may like DVDVideoMedia. This movie and subtitle merger is straightforward to use. It is available for both Mac and Windows users. It supports all the top video formats, such as FLV, 3GP, WMV, VOB, MP4, AVI, and more. If you have videos with subtitles, DVDVideoMedia will make the rest of the things easy. Use it to cut the video, merge two videos, make it one, and remove unwanted video parts.
Top Features of DVD Video Media
Supports multiple formats, such as FLV, 3GP, WMV, VOB, MP4, AVI
One can use it to merge and join multiple videos
It can be download by Mac and Windows users
Very easy to use and simple interface
People Also Ask -- How to Merge Subtitles with Video Permanently?
To merge subtitles with videos permanently, you can try using the online UniConverter. An online video editing tool that will let you merge MP4 files with ease. Along with that, the tool will also allow you to add subtitles. Register on the website, and start using it.
Step 1: Click on the Choose File Option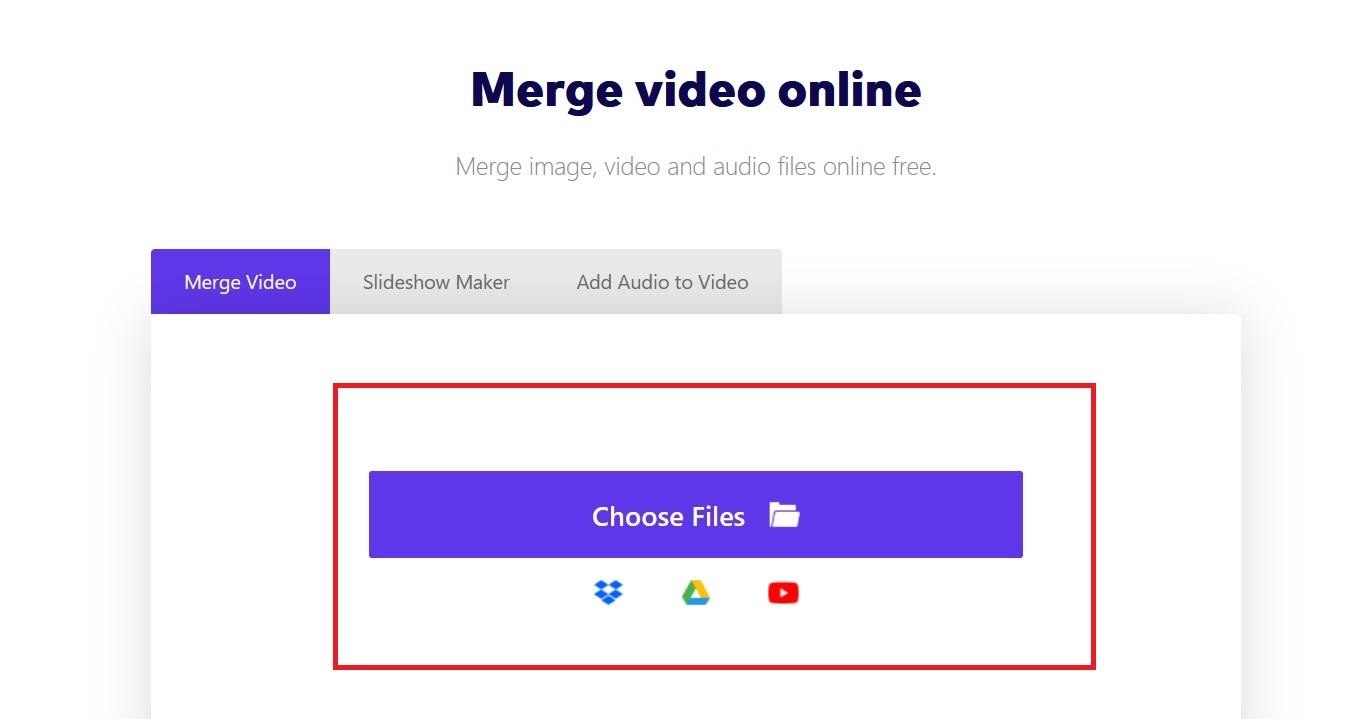 Once you register or sign up, you need to click on the merge video option to start merging the files. First, the online tool will show you the choose files option. Please click on that to begin the merging process. You can upload links from Google Drive and YouTube as well. Else, upload the files from your computer.
Step 2: Begin the Merging Process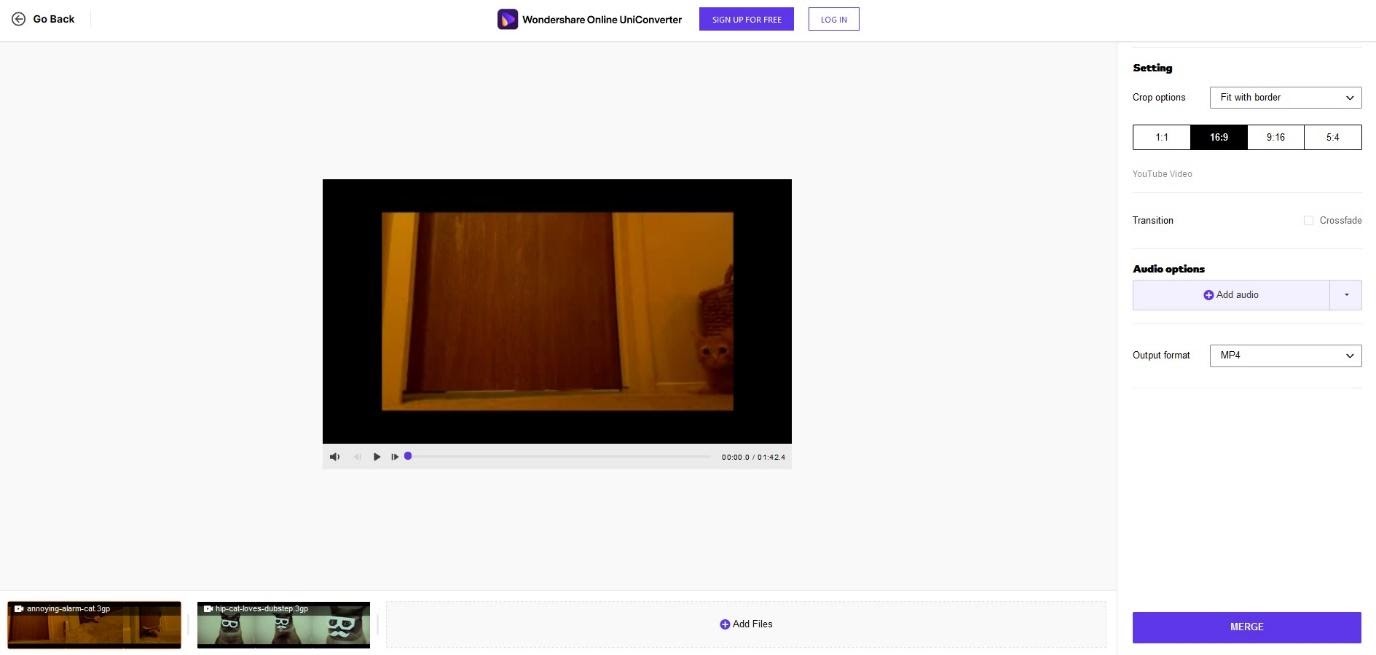 Now it's time to combine MP4 videos online. Once you upload the videos that you want to merge, you will see a toolbar on the right. You can crop the video as you like, and if you want to add audio, you can do that too. After that, click on the merge option towards the bottom on the right.
Step 3: Download the Merged MP4 File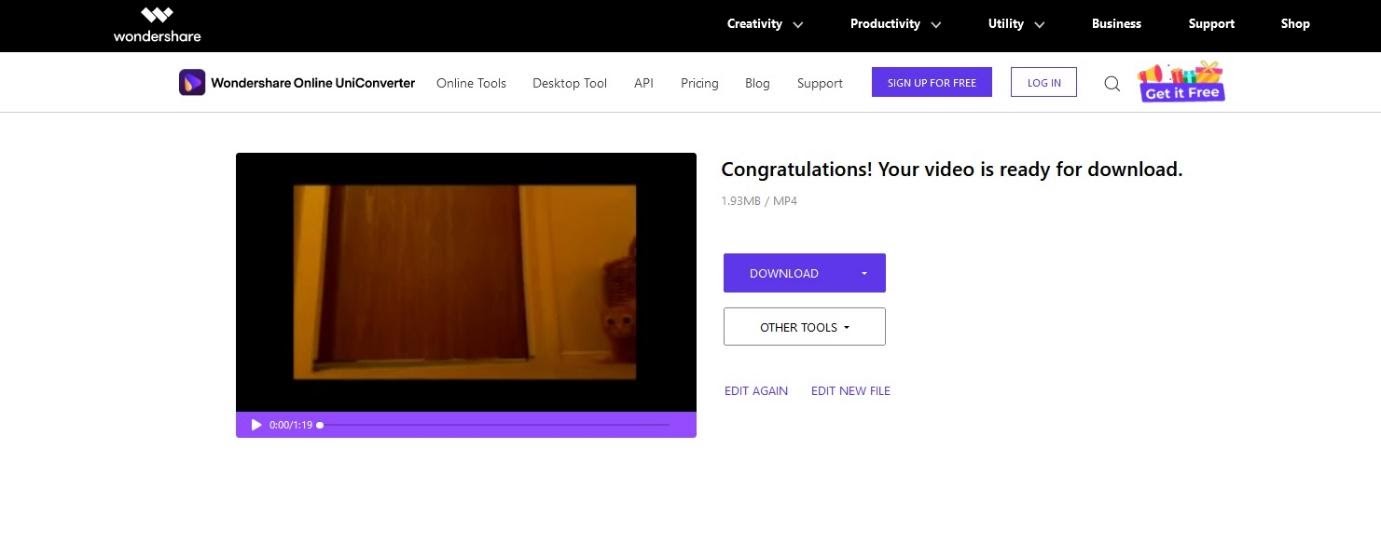 The merged process is finally completed. Click on the download option and save the file on any of the folders of your computer. You can add a name to the merged file as well.
Just three easy steps to follow and you are done!
Part 2. FAQ - How do I combine SRT files with MP4?
Online Converter
If you have SRT files that you would like to combine with MP4, try Online Converter. This online tool is quite popular and is one of the most used video editing and merging tool. It has a wide range of functions. Online Converter is fairly easy to use and supports some of the top video formats, such as 3GP, MOV, AVI, MKV, MP4, and much more. The interface is very simple, and it only takes a few minutes for the merging process to get completed.
Here's how you can use Online Converter:
Step 1: Visit https://www.onlineconverter.com/merge-video.
Step 2: On the interface, you can click on browse to add files. You can merge four videos at one time.
Step 3: Once all the files are uploaded, click on the merge option and complete the merging process.