VLC is popular video-playing software that supports most video formats. But besides playing video files, did you know that VLC can let you do some basic editing as well? VLC is available for Windows, Linux, and Mac. Some of the popular video editing features that VLC offers are merging, conversion, adding effects, and more. If you want to merge MP4 files in VLC, read this blog to know how. We will also talk about an alternative that you can try. But, let us begin by telling how you can join MP4 files in VLC.
Part 1. How to join MP4 files on VLC
The best part about VLC is that it supports tons of video formats, such as MOV, MP4, M4V, WMV, and much more. If you have small, fragmented videos, you can merge MP4 using VLC easily. You will just have to follow a few steps, and the merging process will be completed without any issue. If you don't have VLC, you can download it on Windows, Mac, and other OS.
Here are the steps that you need to follow for fusionner MP4 VLC.
Step 1: Go on and download VLC on your desktop or laptop. Let the tool get installed; once done, launch it on the system. The main interface will have some tabs on the top. You need to click on the Media tab; after that, click on the Open Multiple File Location.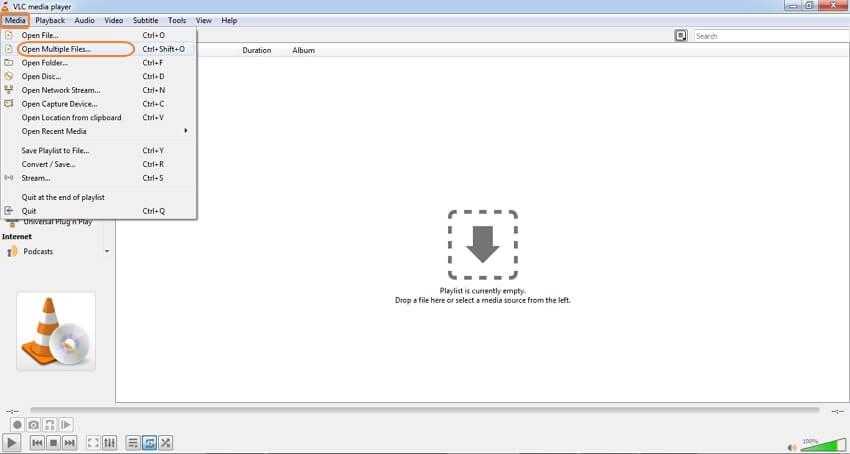 Step 2: A pop-up window will appear. On the pop-up menu, you will see the File tab. Click on that first; after that, click on the + Add option. By clicking on the +Add tab, you will upload the files for VLC to merge MP4. You can upload as many MP4 files as you want.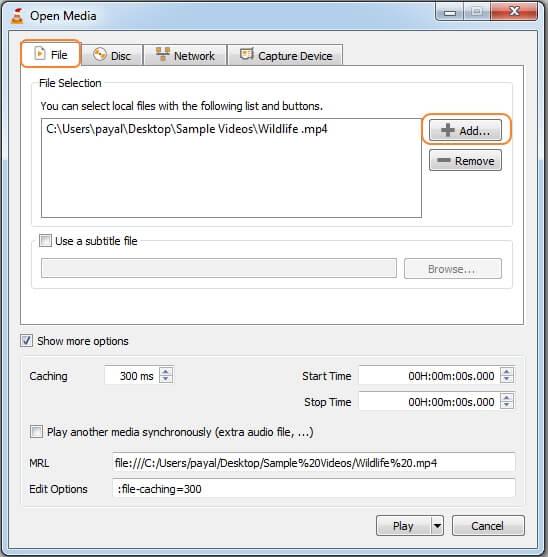 Step 3: Go to the Play menu, and from the drop menu, you need to select the Convert option.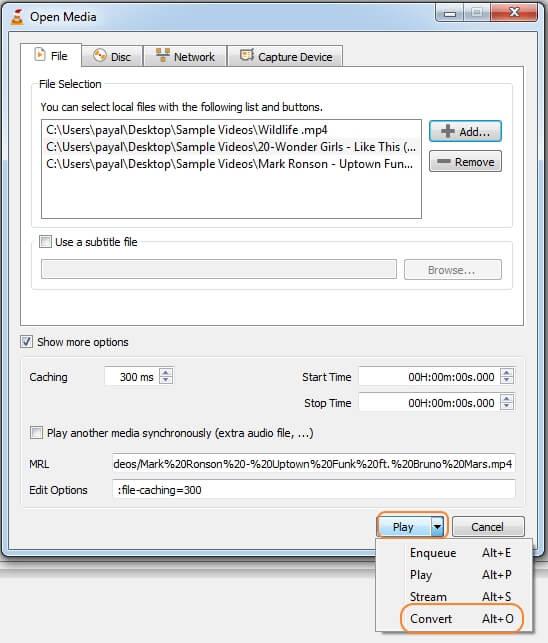 Step 4: After you click on the Convert option, you will see a new Convert window. Towards the bottom of the screen, you will find the Browse option. Choose the destination where you would want the combined MP4 files VLC to be saved. Once done, hit the Start option to begin the merging process, and you are done.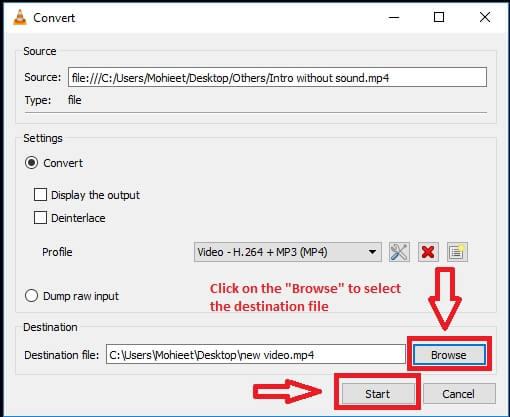 Part 2. The best alternative to merging MP4 files
VLC is mainly a media player, and it comes with basic editing features. If you are looking for a better tool loaded with multiple video editing features, you need to go for better video editing software. A tool that will let you merge multiple MP4 files will allow you to edit the files.
Wondershare Online UniConverter is an all-in-one video editing tool that will let you merge and edit your videos with just a few clicks and seamlessly. Online UniConverter is available for Mac and Windows users. You can try the free version first to check whether this tool lives up to your expectations or not. Whether you have MP4, M4V, MOV, or other video formats, Online UniConverter will let you merge any video file format fast and smoothly. The reason why so many people trust UniConverter is that it makes the merging process fast and seamless. To download the tool, you need to visit the official website of Wondershare Online UniConverter.
Top Features of Wondershare Uniconverter:
UniConverter lets you convert 1000+ video formats without jeopardizing the quality.
Merging video clips is easy and can be done with a few simple steps.
You can add audio files if you want.
Large videos can be compressed with just a few clicks.
Works seamlessly on Windows and OS.
It's an online tool and effortless to use.
The tool comes with an even day's free trial option.
Here is the instruction to use Online UniConverter:
Step 1: Upload the Video Files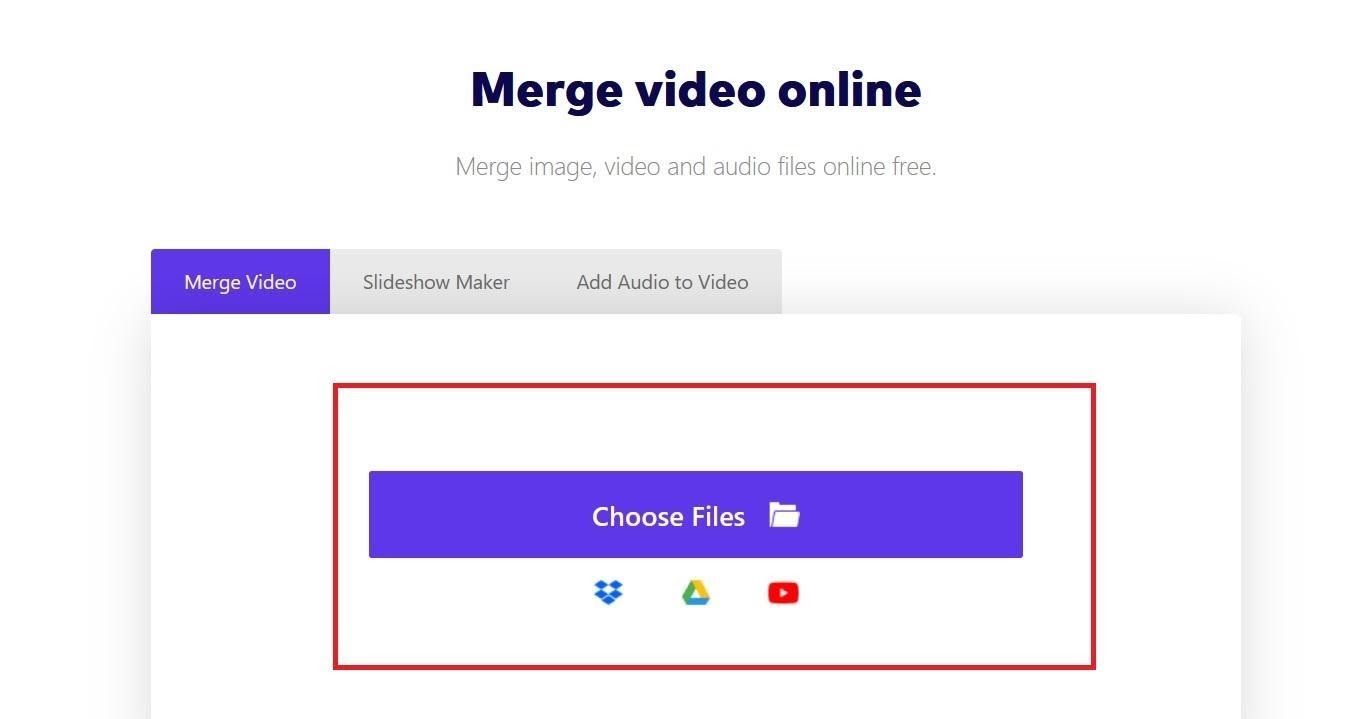 Online UniConverter is an online tool, which means you don't need to download and install any software. You need to click on the Merge Video to start the merging process. Now, click on the Choose File option to upload the fragmented MP4 files.
Step 2: Edit the MP4 Files and Merge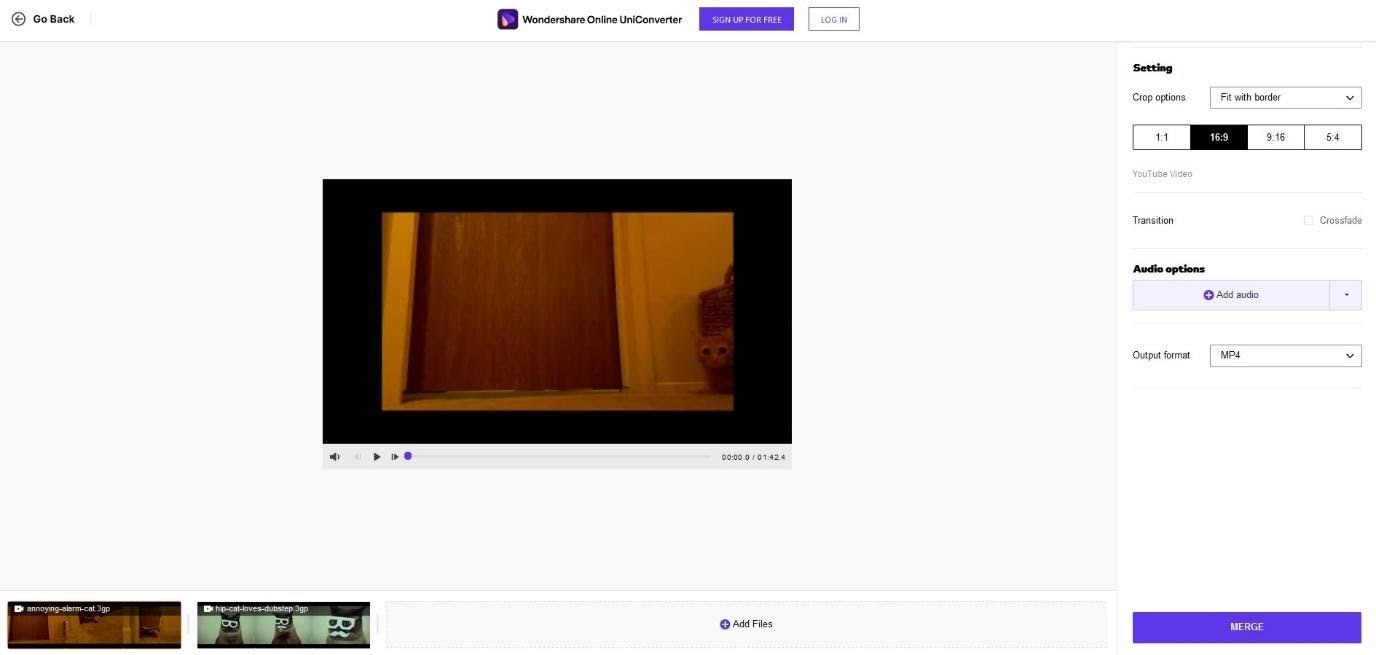 After all the files are uploaded, move the cursor towards the right on the tool's screen. On your right will be a few editing options. You can crop the video if you want as per the available ratio, or if you want to add an audio file, feel free to do so. For the Output Format, choose MP4. Now, hit the Merge option to begin the merging process.
Step 3: Download the Merged Video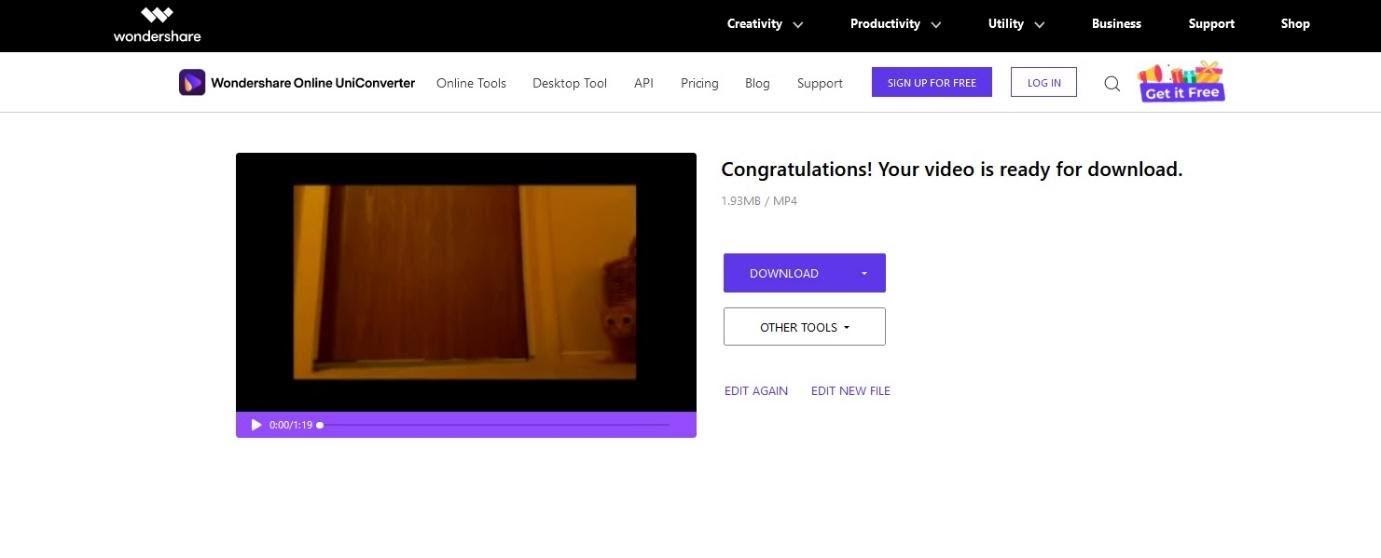 After the two steps are done, click on the merge option, you will be redirected to another page where you will see the download option. You may save the file locally, to Dropbox, or Google Drive.
These are the three steps you need to follow, and your MP4 files will be merged together seamlessly.
Summary
Although VLC will let you merge different MP4 files, it only offers some basic video editing tools, which may not be enough for professional video editors. This is the reason why you need to choose a video editing tool, which offers multiple video editing features; that's why we recommend using Wondershare Online UniConverter.
If you simply want to merge files and aren't looking for robust features, VLC will let you do that effortlessly. But its effectiveness and functionalities aren't enough for the professionals. Wondershare Online UniConverter is more useful and modern than VLC, and the features Online UniConverter has are par excellent.
You can go on and visit Online UniConverter and get the seven-day free trial to see whether this tool lives up to your expectation or not. We highly recommend using the free version to test all the features. Online UniConverter makes the video merging and editing process extremely easy and smooth. So, what are you waiting for? Visit Online UniConverter and start merging MP4 Files!