The general population has been diverting their preferences from bulky packages to sleek and efficient designs that are both easy to carry and very smooth in performances. Convertible and detachable laptops are the new preference of various users who look for thoughtful designs and user-friendliness in utility. Lenovo has been a progressing company that has focused on providing state-of-the-art laptops that suit users' preferences to make their office presentations and college assignments easy. Their premium offering in the form of the Yoga Series is something that is very appreciable among masses with a concise budget to cover. The Lenovo Yoga 530 is a laptop that presents both sleekness and performance and turns out to be a unit that can make our professional lives convenient.
Many major companies have presented the idea of convertible and detachable laptops. However, most of these laptops are quite expensive that usually goes out of budget for a mediocre user. Lenovo Yoga Series presents similar performances at lower prices. This article discusses how Yoga 530 effectively stands equivalent to many competitive units.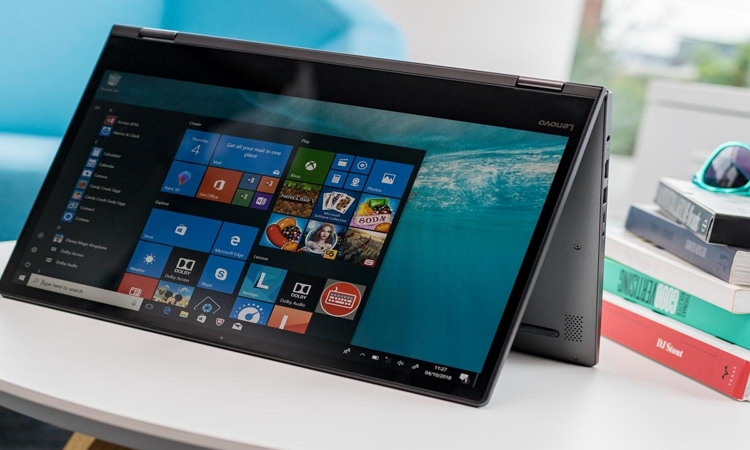 Lenovo Yoga 530
CPU: 8th Generation Intel Core i7/i5/i3 | RAM: 4 GB / 8 GB/ 16 GB DDR4 | Storage: 128 GB/ 256 GB/ 512 GB SSD | GPU: Intel Integrated 620 + NVidia GeForce MX130
Price: US$ 1020.63
The Lenovo Yoga 530 has been among the new arrivals of the Yoga series with a model that has been designed differently from the many existing laptops; however, the complete Yoga Series is known for its curvy and sleek design. It is a tough and sturdy laptop that has a curved designed with polished edges and textured design. The Yoga 530 isn't a tiny version of a laptop but provides an explicit display of a 14-inch touchscreen with the 8TH generation i5-8250U processor. However, it additionally provides considerable graphic solutions with its NVidia GeForce MX130 GPU and a 512 GB SSD for smooth performance. A variety of software can be accessed and used with these specifications with no lags and technical errors. It provides users with other additional specs, including Active Pen Support and 360-overview.
Compared with many other existing laptops, the Yoga Series has provided a very professional and exemplary touch in its design. With simple words inscribed onto the unit, it provides a very neat brushed metal finish on its keyboard. As this laptop is known for its professional and official utility, the design really makes this unit a premium product in the laptop inventory. The backlit keyboard, on the other hand, is very smooth for efficient typing.
Lenovo Yoga Series provided a very strong base in the laptops with four different modes of use. These modes are more than mere luxury, where they can provide utility to users in various ways. The four modes – laptop, tablet, stand, and tent mode are demanded in different places for convenience and effective work. With a net weight of 1.6kg, it does seem difficult to be used as a tablet, yet it is far lighter than many other existing competitors in the market. With three tiny bezels on the display's sides, it comes with a relatively larger bezel on the lower side.
Like many other laptop models, Yoga 530 offers its users with a fingerprint sensor with the purpose of unlocking and validating various payments and procedures within the device. Connectivity is an important factor to be observed while focusing on the right laptop. Many laptops have been rejected for the absence or the scarcity of ports for usage. Yoga 530 however, comes with one HDMI port, two USB ports, and a Type-C USB port, along with a multimedia card reader. The positioning of speaker grills in the unit has been both very weird and functional in Yoga 530, with the grills facing upward and placed on the back of the laptop. The device offers two heat vents for effectively controlling its temperature throttle.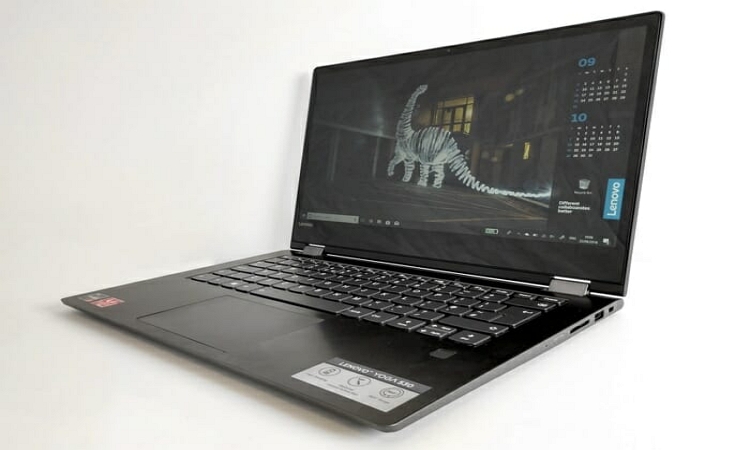 Graphic designers should definitely go for Yoga 530 for its main highlight, the Active Pen stylus. A pen-on-pen experience with the stylus is what allows graphic designers to draw and doodle on the screen easily. It comes with a convenient stylus that has two clickable buttons for left and right toggling.
Unlike many other existing competitors similar to Lenovo Yoga 530 i5, this device offers more improved performance with its 8th generation processor and a mixture of the Intel HD Graphics 620 and NVidia GeForce MX130. With the required specifications for handling graphic-induced tasks, it simultaneously offers a 512 GB solid-state drive with 8GB RAM for smooth performance. Considering these specifications and having them compared with the price, this laptop is available is something that is not common in the market. The 360-degree hinge feature is the trademark of the Yoga Series. Thus, utility and performance simultaneously stand within the Yoga 530.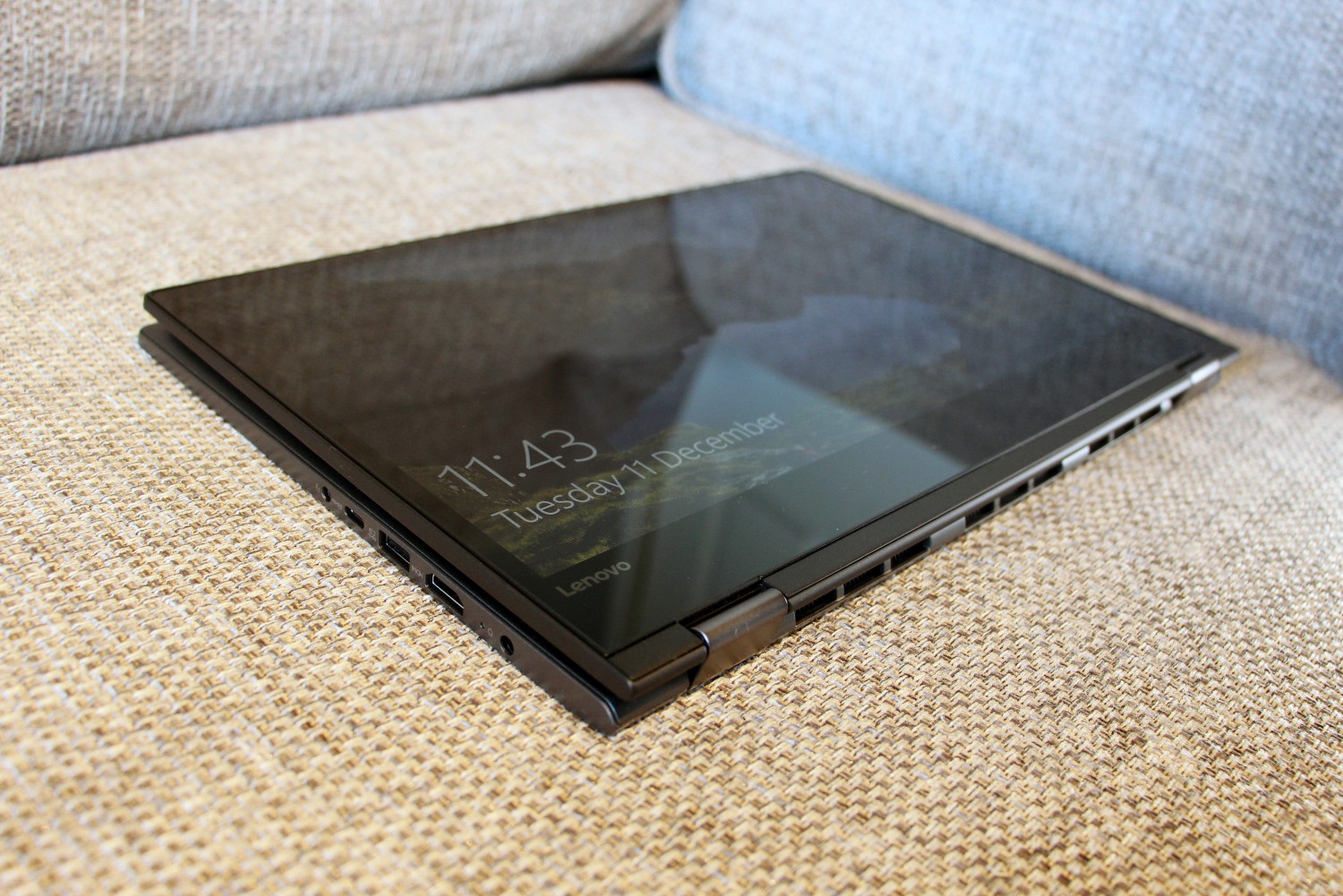 Every mode available has its associated display settings. With a 14-inch touchscreen, accuracy and smoothness have always been considered in the unit. On the other hand, its tablet mode provides optimal display features, considering the work that is being performed. Lenovo laptops have majorly featured the Harman branding in stereo and sound speakers. Yoga 530 offers a very explicit experience with its stereo speakers integrated with Harman branding.
Summary
Lasting for almost 10 hours over a single charge, a non-removal battery is present in Yoga 530. With its SSD storage, this device has made a very impressive mark in the boot time with approximately 10 seconds in both start-up and shut down of the laptop. With these features, a very smooth experience can be gained while using multiple applications. Lenovo Yoga Series and Yoga 530 are worth a try, where users seek for a settled budget and excellent performance.