Every person has some footage that they need to work on. We take videos of our selves or others enjoying memorable events only never to watch them again. If you learn how to speed up a video on iMovie, you can create enjoyable footage that will create a lasting memory. All the things you need are incorporated into the software and are very easy to use.
Part 1. Several Steps to Speed up a Video on iMovie
Speeding up a movie creates fast motion for special effects, or you can also use it to skip some parts of a clip. You can be able to skip a moment in a video on Imovie whatever the purpose of your footage might be.
There are two ways for increasing speed in Imovie. You can use the money or the inspector. You can select any of the two, and you will not be disappointed. However, in Imovie 10, the inspector is missing. To speed the footage, you can follow the following steps:
Firstly, import video files in Imovie by clicking import media.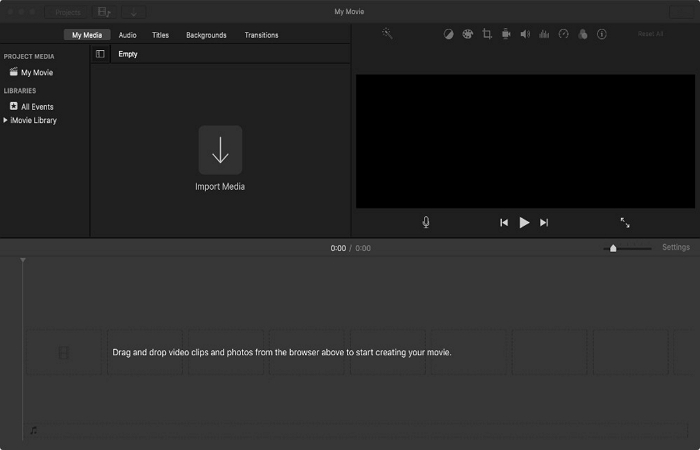 Secondly, add the video clip to the timeline. Click on it, and a toolbar will appear above the preview window.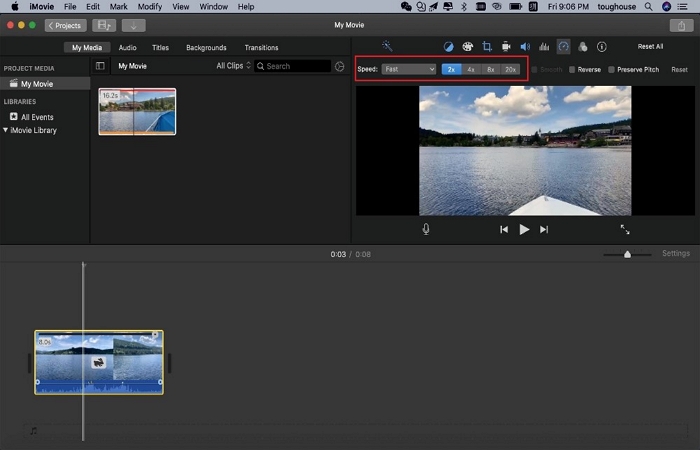 Thirdly, select the fast option then accelerate the video two times, four times,8 or 20 times, depending on your requirements.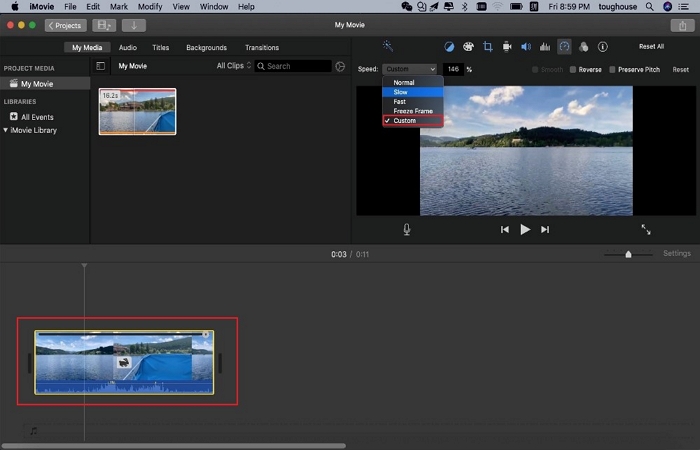 You can also create a custom speed option and drag the video directly on the left timeline to increase the speed of the video. Turning right will slow down the video.
Part 2. How to Speed up Footage Using iMovie on iPhone
Step 1. Launch the APP
Open the iMovie app on your iPhone and click on the + button and select the 'create a new movie' button.
Step 2. Choose the Video
Select the video that you would want to import in your albums.
Step 3. Start Your Process
Click on the video, select the timer button at the bottom, and then change the speed of your video.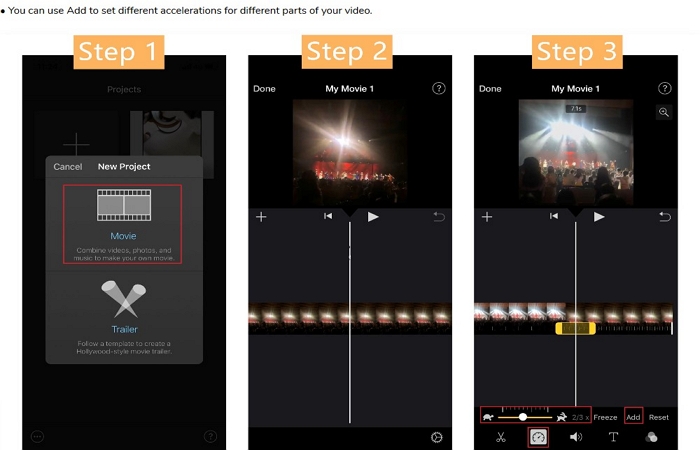 The video will speed up when you move the slider close to the rabbit. It accelerates up to 2 times. The speed slows down when you touch it closer to the turtle. You can add different accelerations to your video by clicking the add button.
Part 3. Online UniConverter may be a Simpler Tool to Speed up Videos
Online UniConverter (https://www.media.io/change-video-speed.html) is a widely used tool due to its simplicity and high functionality. It has the latest features making it very competitive to other online video converters. You also do not need a powerful machine to run this software. It is fully online. Plenty of resources, however, are necessary to run this software speedily.
Online Univconverter can change the video speed of footage by either decreasing or increasing the speed. It can also support various video formats like AVI, MP4, FLV,3GP, MOV, WMV, MKV, M4V, and many more. You can also mute audio in the video as per your preference.
Follow These Steps to Speed up Footage on Online UniConverter
[没有发现file]
1. Select a video file like MP4, MKV, etc
2. Select the speed option that you need
3. Click the change button to upload your files
4. When the upload is complete, the converter will direct you to a webpage to show you the converted video file.
5. If the uploading takes a long time, try to cancel the process and uploading again.
Online Uniconverter does not support protected or encrypted video files.You can also select other video files according to your needs e.g.
Compress video tool - reduces the size of the video
Merge video - combines multiple files
Resize video - scales the size of the video
Cut video - it is a video cutter that splits video files
Rotate video - transposes or flips videos
Watermark video - adds a watermark to a file
Repair MP4 - fixes corrupted MOV, M4V and MP4 videos
Add audio to video tool - adds background or audio music to video files
Summary
In conclusion, slow motion and fast motion are essential effects in making a video memorable. There are various software form Wondershare that can achieve this effect. The problem is that some of them vary in terms of their technicality and can be hard to get by. With Online Uniconverter you are assured of achieving these effects easily without having any technological background.